Starbucks Shenzhen Staff In Hazmat Suits After Covid-19 Scare: Reassuring Or Alarming?
When you only want some coffee but your baristas look like high-risk lab researchers.
In June this year, Shenzhen's Bao'an International Airport had to temporarily shut its retail and F&B outlets after an eatery staff contracted Covid-19. And for the folks working at the airport, this means taking extra precautions to prevent the coronavirus from spreading.

The Starbucks outlet at the airport recently went viral on Chinese social media platforms Weibo and Xiaohongshu, when photos of its staff wearing full hazmat suits and surgical gowns were circulated online.

Netizens were amused by the scene ('cos it's not every day that your Starbucks barista looks like the same guy who escorts you to serve your quarantine order, right?).
In the photos, the Starbucks baristas were seen preparing orders in bulky PPE, which covered them from head to toe and included a face mask plus face shield (not hot meh?). It also makes for a rather alarming sight, though we can understand the necessity of taking extra precautions for everyone's safety.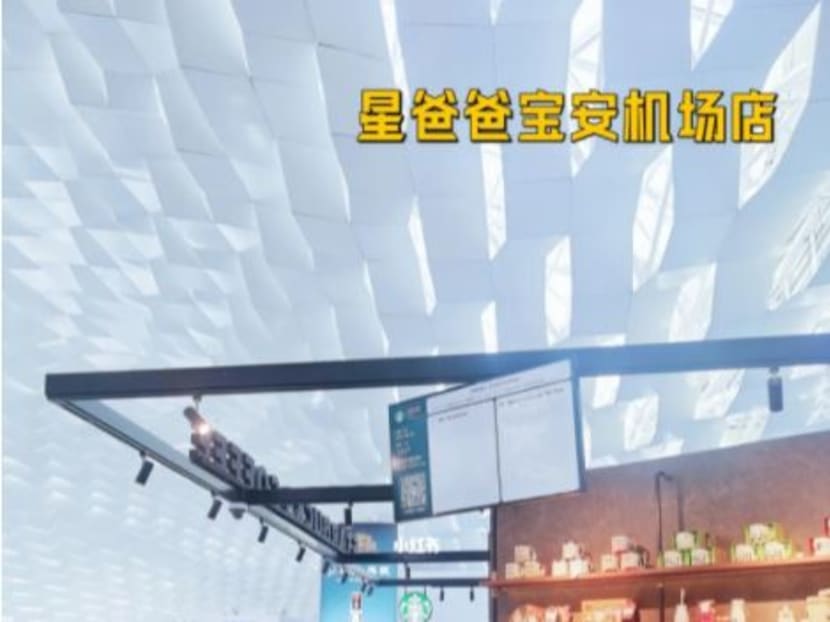 Another surreal photo showed staff in blue surgical gowns worn under Starbucks' signature green apron.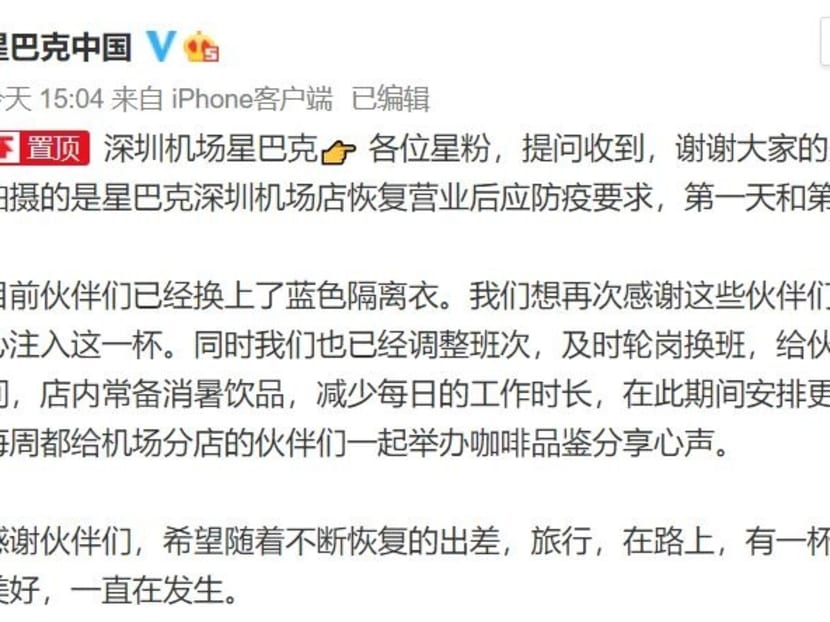 Starbucks China later posted a notice on Weibo to address the viral photos. In the post, it explained that the staff had to wear extra protective coveralls on the first and second day of the airport's reopening, and that the baristas had switched to the less severe-looking blue surgical gowns after that.

The chain added that, due to the discomfort of working in the stuffy gear, it had arranged for its baristas to take longer breaks, reduced their shift hours, gave them more days off and stocked beverages in the shop for the staff to rehydrate.