Apple Music vs YouTube Music vs Spotify: Which One Is For You? 
Deep-diving into music streaming services.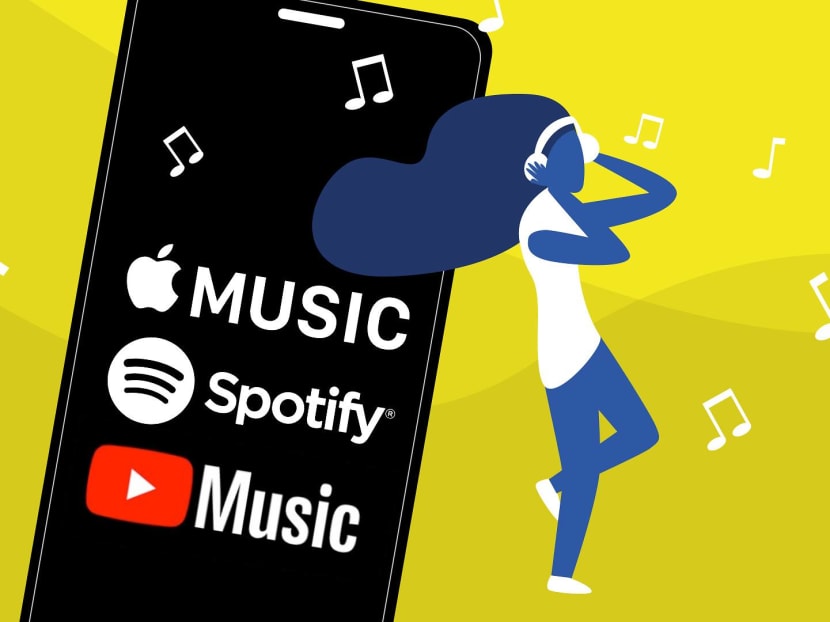 With the introduction of YouTube Music in Singapore this month, users now have a plethora of music streaming services at their fingertips, literally. Is the one you're currently using really the best for your tastes and lifestyle? Is the grass really greener — and does it sound better— on the other side? We take a look at what Apple Music, YouTube Music and Spotify have to offer.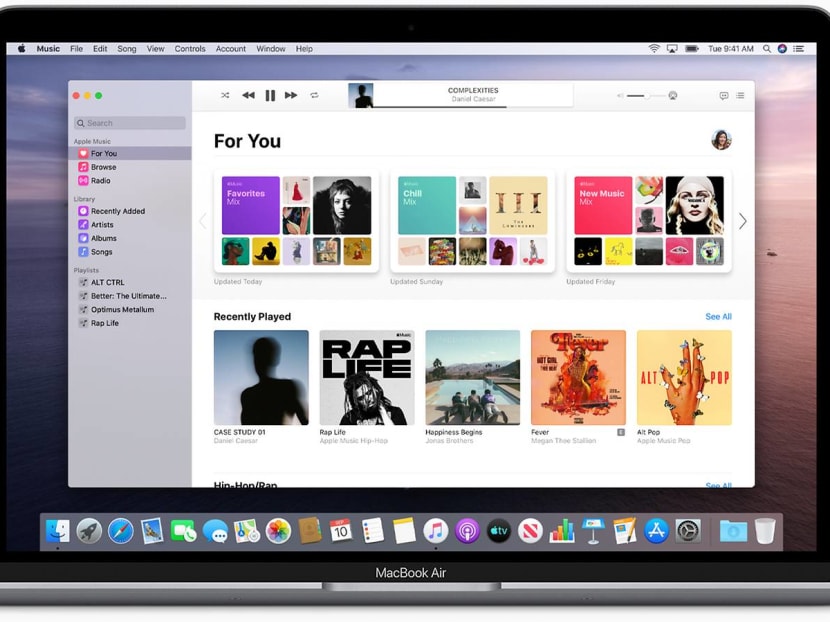 In a nutshell: Like most of its competitors, Apple Music proffers music suggestions based on your mood, genres, preferences, and even the day of the week (oh, that Friday feeling!). But when you have access to their massive library of over 50mil songs, how do you find great music — and more importantly, tunes that you'll actually like?

Step aside AI, this is a job for humans. Apple Music has teams of editors worldwide who are responsible for curating music — local editors tell you what's going on in the homegrown scene, highlight new artists and more; global editors also curate a New Music Daily playlist. But even better are the exclusive playlists put together by artists themselves (add Ed Sheeran's Songs I Play in my Car to your faves, stat). Love that new song and can't wait to sing along? There are time-synced lyrics accompanying most songs in Apple Music's catalogue, so emergency singalong sessions can happen anytime. Craving for more human connection? Tune in to Beats Radio 1, which functions like a traditional radio station, with a slew of hosts at the helm 24/7. In particular, British jock Zane Lowe has stellar guest line-ups, which run the gamut from Taylor Swift and Selena Gomez to Billie Eilish and Kanye West (you can tune in to past interviews as well). But if you love your local radio stations, you can tune in to Mediacorp radio stations like Class 95FM and Yes 93.3FM conveniently on the app too. The downside is that unlike Spotify and YouTube Music, Apple Music doesn't offer a free tier. The upside? There's a three-month-long free trial.

The bottomline: This takes music streaming services forward with intuitive picks and spot-on music recommendations tailored specially for the user. There've been times we put on a new playlist and get so lost in the tunes that we forget that these aren't actually songs we picked ourselves. Yet, Apple Music impressively champions the very thing that music was made for: a human connection, something that's very much underrated in this day and age.

$9.98 and $14.98 a month for the individual and family sharing plan respectively. Up to six people can access the family sharing plan. Available on iTunes and for iOS and Android devices. More info at https://www.apple.com/sg/apple-music/.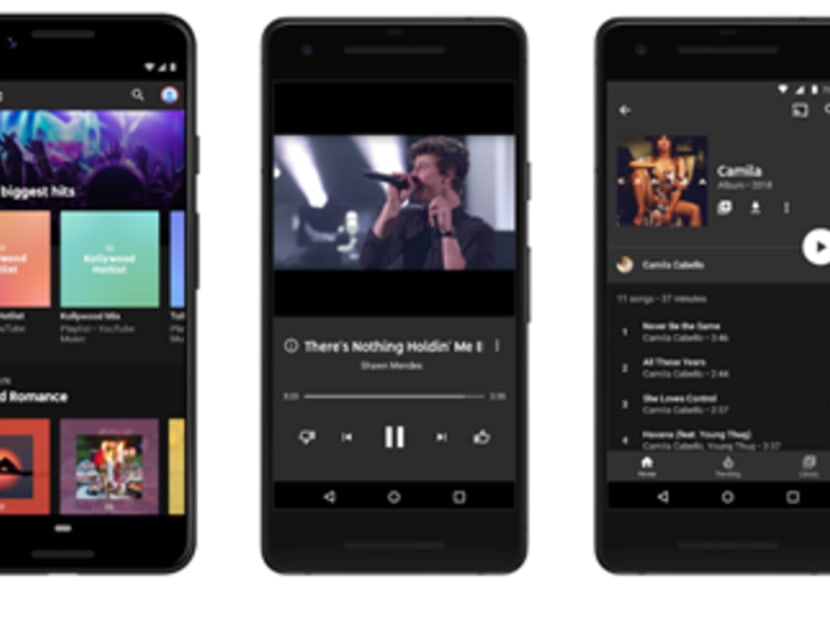 In a nutshell: Just launched in Singapore in November, the made-for-music app and web player promises thousands of "official songs, albums, thousands of playlists", and trumpets its "tremendous catalogue of remixes, live performances, covers and music videos not found anywhere else". Unlike Spotify and Apple Music, YouTube Music plays to its strengths and allows you to easily toggle between a song and its music video (where available) on the app, and informs you of the hottest MVs at the mo.

But let's get back to music. YouTube Music also allows for automatic download of songs to your phone overnight using wi-fi (based on your preferences) to make your morning commute a little more pleasant. Paid subscribers get what they pay for — the biggest perk of all is getting to play music in the background while you use other apps (woe to the free subscriber who has to stay on the app and drain their phone battery). Premium members also get a slew of the usual perks, such as downloading songs and MVs to enjoy offline.

YouTube Music categorises tunes according to genres, moods and your preferences. The usual. But upon closer inspection, it seems oddly less intuitive than, say, Apple Music and Spotify. It might be because YouTube Music reportedly bases its suggestions on your YouTube history. As if you needed another reason to regret watching 'Baby Shark'. In terms of recommendations, it feels more limited than its two competitors; in terms of exclusive content, Apple Music has the edge here, while Spotify's podcasts appeals to a broader audience.

The bottomline: YouTube Music is perfect if you like watching MVs, and already know exactly what you like. Finding new music here can be frustrating, not because there aren't recommendations (there are plenty). But us and YouTube Music's algorithm? We get along like two people on a first date that's just meh — it's not disastrous, but something's just not clicking.

$9.98 (Google Play Store) and $12.98 (iOS App Store) per month; $14.98 (Google Play Store) and $19.98 (iOS App Store) for a family sharing plan for up to six family members. Free one-month trial available. More info at https://www.youtube.com/musicpremium.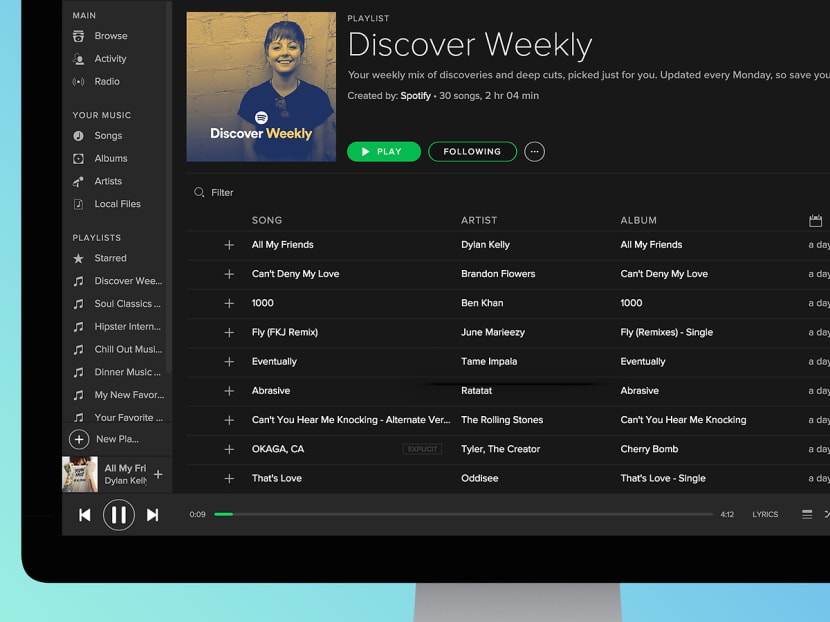 In a nutshell: You're probably already familiar with Spotify, but hear us out anyway. Six years into the business, the music streaming service has over 50mil songs, audiobooks, podcasts and more. Users who pay for the service get to skip ads and skip as many songs as they like. The user-friendly interface tells you what you've recently played, and pushes what you might like with daily mixes, playlists and radio stations (basically an extended playlist with recommendations based on artists you like, unlike Apple Music's radio feature) based on your listening habits and moods. Confidence Boost playlist to get you psyched for the big presentation, maybe? What's even better? Spotify is big on social sharing tools, so you can easily share what tracks you're listening to on Instagram and other social media platforms. We know, we know, sharing an emo song you're listening to is easier than talking about your feelings on IG stories.

It's a breeze to deep dive into your favourite artists' works, as well as discover new music that's similar. But while Spotify's recommendations are a joy to discover, like most algorithms, it constantly proffers more of the same old brand new things. While it's still enjoyable for the listener, it does make it harder to discover new music and artists. But what's been a winning formula for Spotify of late is its large pool of podcasts that cover just about anything and everything under the sun. You can listen to a podcast by your fave K-pop artist as easily as you can tune into a comedy podcast by Amy Schumer.

The bottomline: If you're a firm believer in the adage 'if it ain't broke, don't fix it', then this is definitely for you.

$9.99/month for an individual account; $14.98/month for a family sharing account for up to six people. More info at https://www.spotify.com/sg-en.

Main graphic: Pyron Tan