This Club-Turned-Diner Is Trying To Raise $50k To Stay Afloat — "Every Bit Helps Us In Some Way"
Here's how to help, from ordering food and cocktail deliveries, to donating $5 for a chance to win a staycation at a boutique hotel.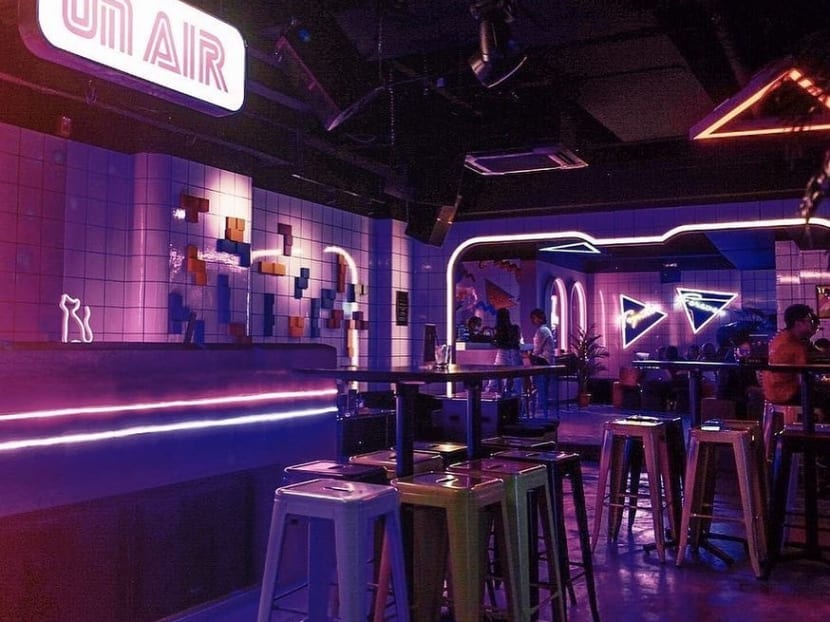 Nightclub-turned-diner Nineteen80 was fully booked out for the first time in months on Jul 16. But all that quickly changed on that fateful Friday night when they were ordered by authorities to shut down, shortly after they'd opened their doors for business. And it was through no fault of theirs, mind you.

The retro arcade club-turned-diner was among some 400 pivoted nightlife outlets that were slapped with a two-week suspension and had to close with immediate effect. This was due to the growing KTV cluster that was linked to pivoted nightlife establishments that flouted Covid-19 rules, including allowing hostesses to operate on their premises.
The shocking turn of events was a devastating blow for law-abiding establishments like Nineteen80. After all, this was just days after the two-pax dine-in rule had just been lifted, and it was supposed to be the first weekend that five people were allowed to dine together (albeit with very confusing rules).

Finally, a text message came to inform us that we had to shut.
By this time, there were already guests seated and ordering food and drinks. Staff had to ask guests to leave, and called customers who were on their way to tell them that they could not honour their reservations for the night (and the days to come).

"We had to go around the tables to tell guests they had to leave, and all of them were baffled… Some even questioned why we were affected when we clearly were not in the same category as the hostess KTVs the ruling was targeted for, some even felt sorry we were in this position, and of course disappointed their night was cut short suddenly," Francesca recalls.

What happened on Jul 16 is but part of a series of unfortunate events that has brought Nineteen80 and Rails to their knees since the pandemic struck. Prior to the Covid-19 outbreak, Nineteen80 packed in full-house crowds regularly. In fact, it had just expanded last March but was shut shortly after because of the circuit breaker. During its closure, it tried to stay afloat by offering cocktails for delivery and selling face masks.
Even though we had continued virtual events and deliveries during that period, the delivery-takeaway model doesn't quite work as well for bars and clubs, and was barely sustainable, Francesca points out.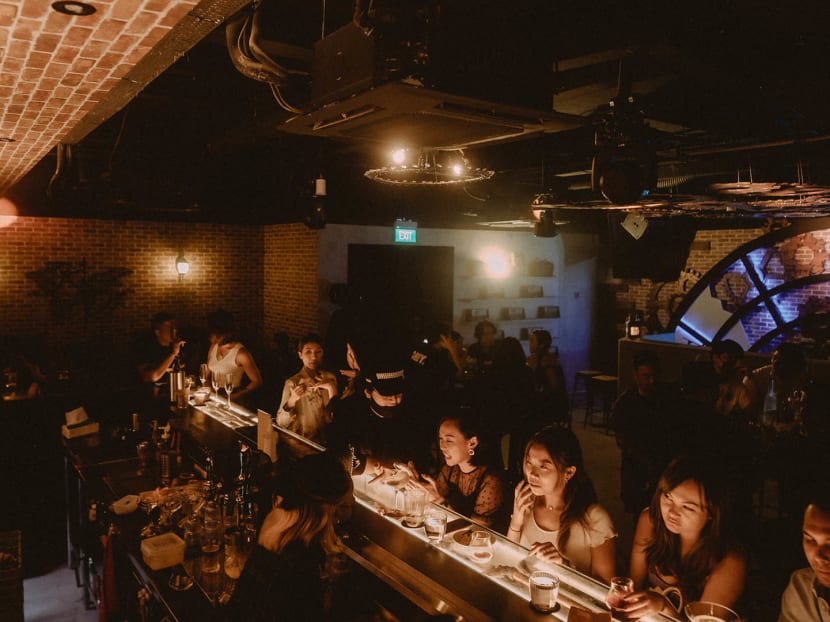 Nineteen80's reopening coincided with the opening of Rails, their sister concept bar located just next door (pictured above). During this period, both outlets have been offering casual hearty grub like fried chicken sliders and pizzas, as well as an array of innovative cocktails. On good nights, they'd serve a socially-distanced crowd of 70 to 80 people (still a far cry from over 300 in pre-Covid times).

Still, it wasn't easy with constantly changing Covid-19 curbs (dining in groups of eight? Five? Two? Five fully-vaxxed people?). When dine-in was allowed for a maximum of two people per group and music was not allowed, reservations at both joints dipped drastically.

"Our reservations suffered greatly due to the limited seating, and it was still difficult for groups of friends to meet. This was on top of the temporary banning of music, which is integral to both the Nineteen80 and Rails experience," says Francesca.

Month-long crowdfunding campaign launched to raise $50,000

"The $50,000 raised will enable us to defray some of our rental costs and operating expenses from the burn of the past few months," Francesca explains. "It may be some time when steady income and subsidies come in, and we're just hoping to stay afloat until then."

At press time, they have raised about $8,300 after one week.

"Even if the [$50,000] target is not met, we will still continue to forge through as much as we can. Every bit counts and helps us in some way," Francesca says.

"We just knew we had to do something to turn our situation around. As the pandemic prolongs with tightened measures that severely limit our revenue streams, we didn't just want to wait for things to happen so we decided to take it upon ourselves with the Staying Alive campaign."

Staying Alive crowdfunding campaign: How to help
There's something going on every other day, from flash deals for alcohol clearance sales and food and cocktail deliveries, to pay-it-forward vouchers, livestream events and even a raffle draw that you can take part in for as little as $5. The outlets are also looking to rent out their themed, IG-worthy premises for photoshoots and filming. Had your first Tinder date at Nineteen80 and now looking for a wedding shoot venue? You know who to call.

Here are a few things from the Staying Alive crowdfunding campaign to look out for:

Aug 5: Bottle clearance sale for select bottles of spirits, including Jim Beam White Label ($54), Hendricks Gin ($96) and Macallan 12 Sherry Oak ($150). Order here.
Aug 8: Sangria Sunday. Get a 750ml sangria jug (serves five) for $45. Order here.
Aug 9: National Day trivia virtual quiz night. Registration fee is $30 per team (up to five), or free if you purchase a Party of 5 cocktail bundle ($130) or twin bottle packages. Sign up here.
Aug 14: Nineteen80 Livestream: The Get Down with Ollie'Des. A livestream party straight from Nineteen80. Free to join, though tipping is encouraged.
Ongoing: A $5 donation gives you one chance to win a staycation at boutique hotel KēSa House and cocktails for two (results announced on Aug 23). There are also pay-it-forward vouchers in values of $20 to $150 sold and can be redeemed at Nineteen80 or Rails when they reopen. In addition, Nineteen80 tees, posters and sticker packs are also sold in their online store.
More info here.
Photos: A Phat Cat Collective