Essential Tips To Keep Houseplants Alive And Nail That #Jungalow Home Décor Style 
Don't worry if you don't have a green thumb.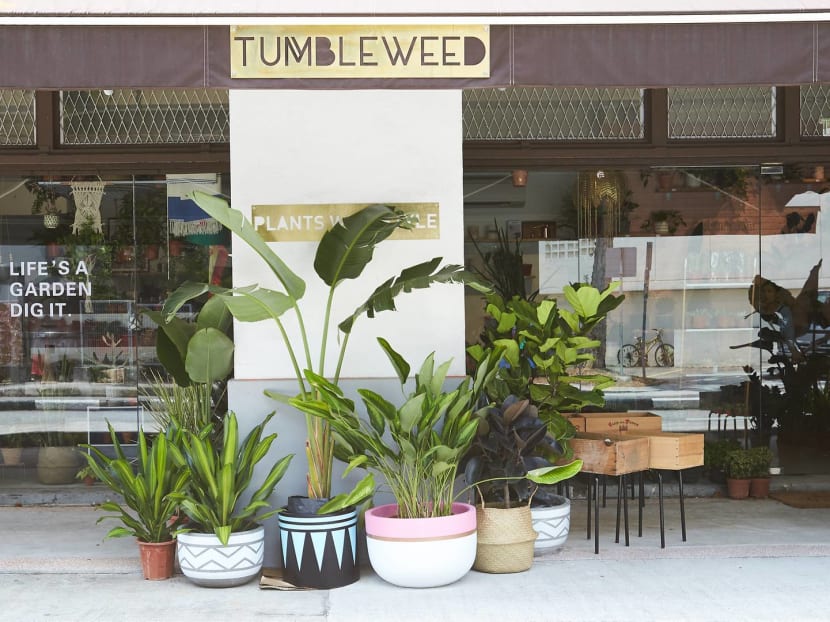 The #jungalow interior trend has taken off here in a big way. A mix of easy boho, tropical and coastal vibes, the latest popular home decor style has seen droves of people rushing to populate their homes with indoor plants, whether it's a newlywed couple green-ing up their BTO with the latest on-trend plants (hello, monstera!), or families seeking to add a little bit of nature into the home.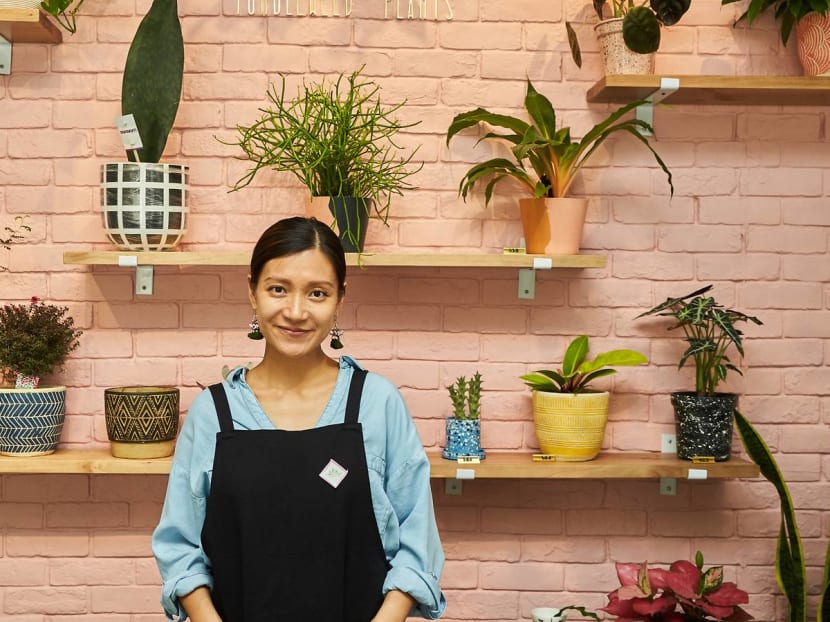 Someone who knows about that aesthetic all too well is Denise Law, the 32-year-old owner of Tumbleweed Plants, which has just launched its second outlet at Tiong Bahru on Mar 1.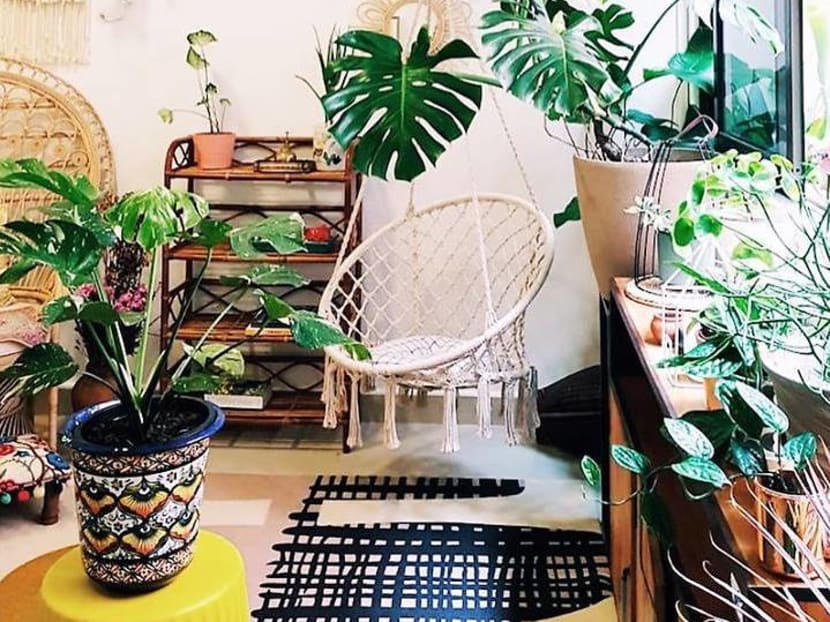 Denise's first shop in a quaint, airy Joo Chiat shophouse is a #jungalow Instagram haven, and probably has inspired home owners and serial plant killers to hop onto the indoor plants bandwagon. The first store opened two-and-a-half years ago, with Denise helming the sourcing and frontline end of the business, while her 41-year-old British hubby helps out with paperwork when he's not busy with his day job as a lawyer.
Photo: Tumbleweed Plants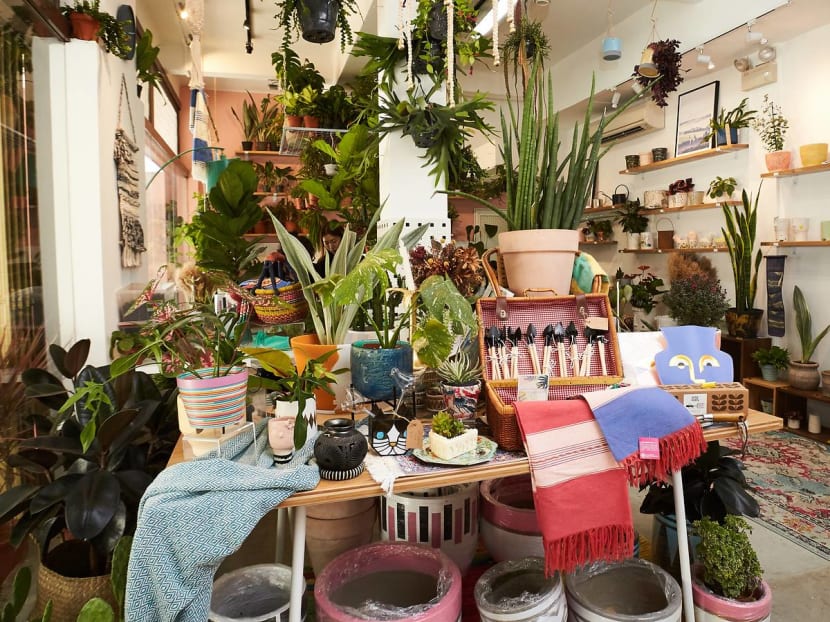 Tumbleweed's new digs nestled in the corner of Tiong Poh Road in Tiong Bahru.
Like its Joo Chiat home, Tumbleweed's latest outlet also stocks up on unique pots and accessories that Denise, a former advertising exec, sources from countries like Australia, Thailand, China, US and UK. But unlike traditional nurseries where customers are left to their own defenses, the friendly folks at Tumbleweed often dish out advice to customers looking for new plants. "When customers come in, we will ask them about their lifestyle and give them suggestions accordingly. That's why they like coming to us," she quips.
Serial plant killer, or just eager to nail that #jungalow look? Scroll for more tips from Denise.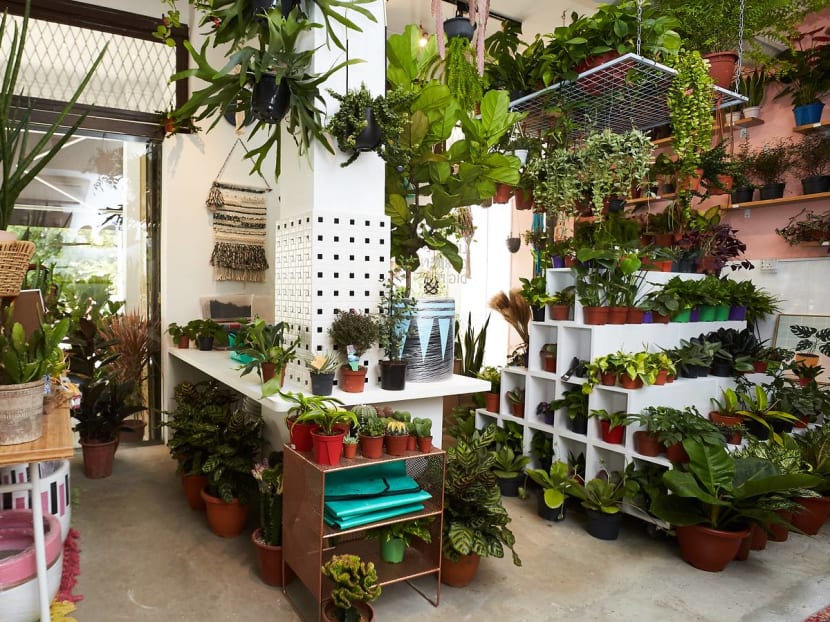 "They treat indoor plants like outdoor plants — so, loads of water every day, direct sunlight — and therefore the plants die really quickly and dramatically. Indoor plants generally need less water and light, and that's the main thing newbies have to know," explains Denise.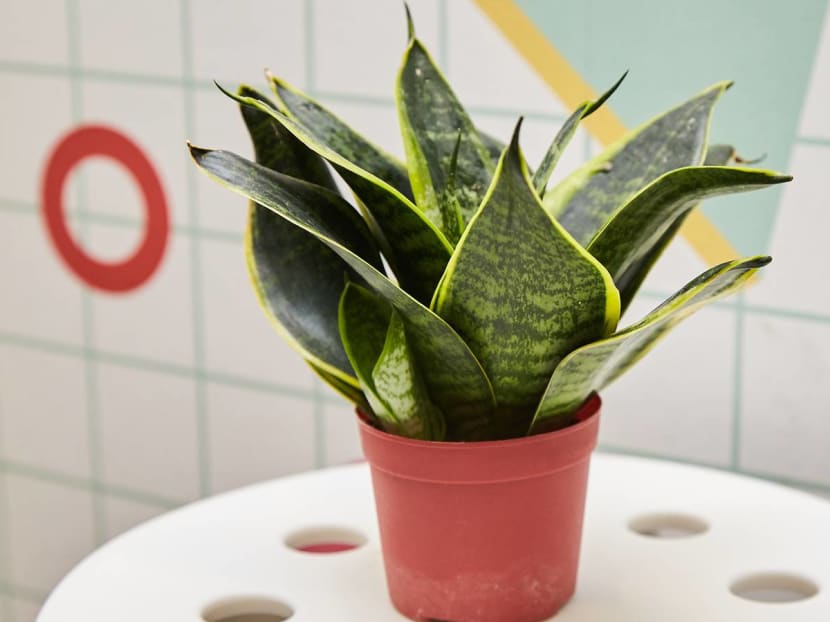 "It's also known as the mother-in-law's tongue. It's super hassle-free and it can tolerate low light, so if there's an awkward corner of the house and you don't know what to do with it, we recommend putting this plant there. Put them in a deep corner of the house and they'll be okay. Water once every two to three weeks, depending on how dark the space is. The only reason this plant dies is from over-watering."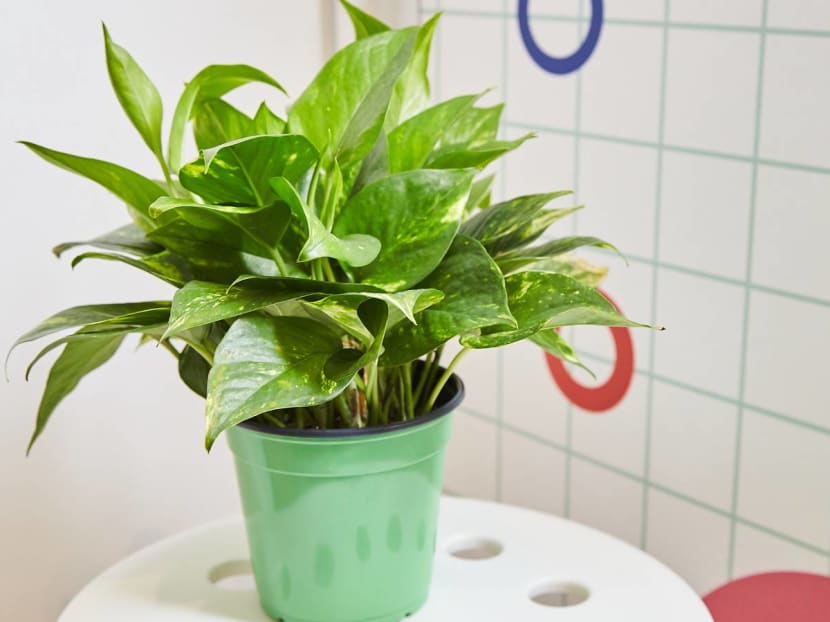 "They are really hardy and don't need too much care and will still be able to thrive. They don't require much water — the soil can be quite dry but the plant is still quite lush. Money plants need filter light, for example, in any corner of the living room. Water once a week."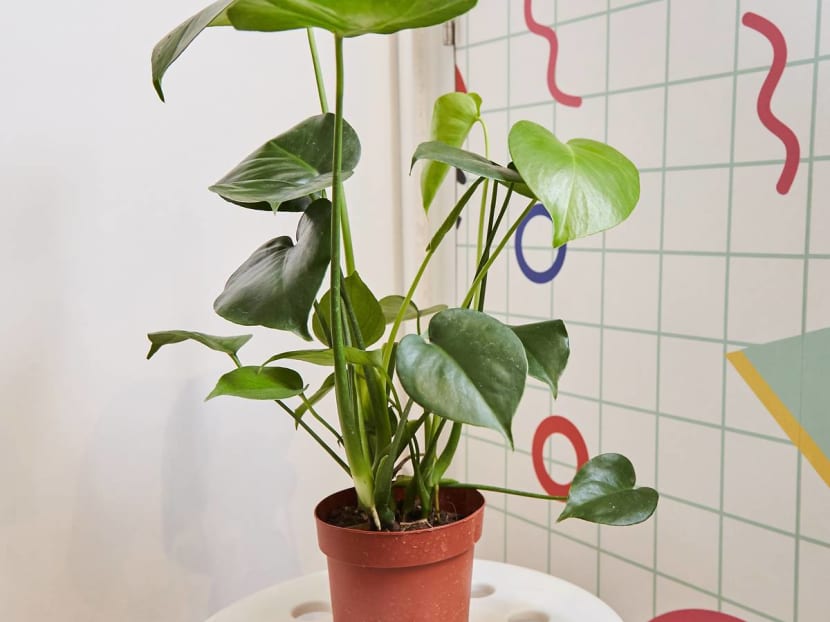 "You can't talk about the indoor plant movement without mentioning this one. This is a mini version, though the ones you normally see is the ones with split leaves. They are generally quite easy to care for and will need some bright, indirect light like maybe near a window, but not too close to the window. They don't need direct sunlight. Water once every 12 to 14 days."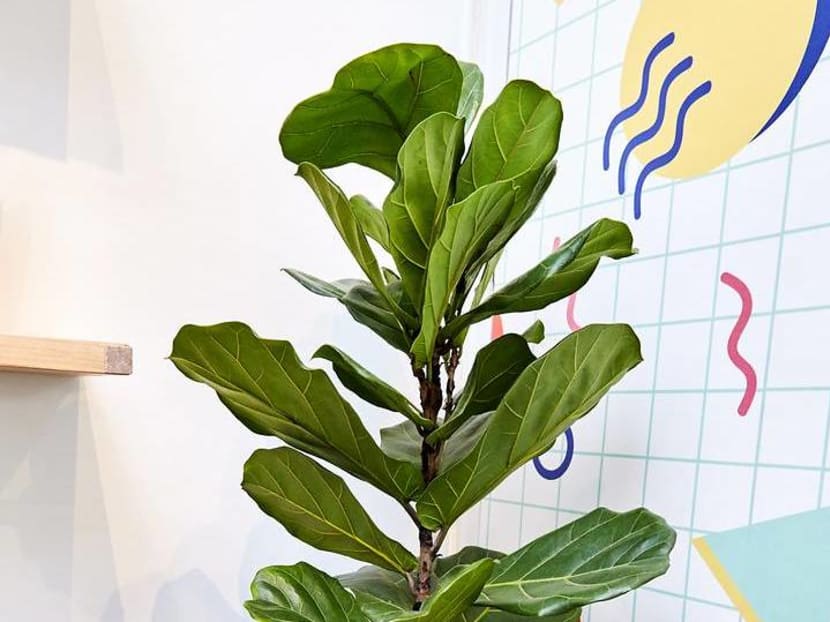 "Water once every two to three weeks — they tend to rot with too much water. If you keep it indoors, place it as close to the light source as possible. It can take long hours of indirect light. Direct sun in the morning and evening is fine, but midday sun is too strong and intense for the fiddle-leaf fig. The leaves will burn and be a dry, crunchy brown patch. If it does happen, just trim off the leaf, and a new shoot may grow from that stem again."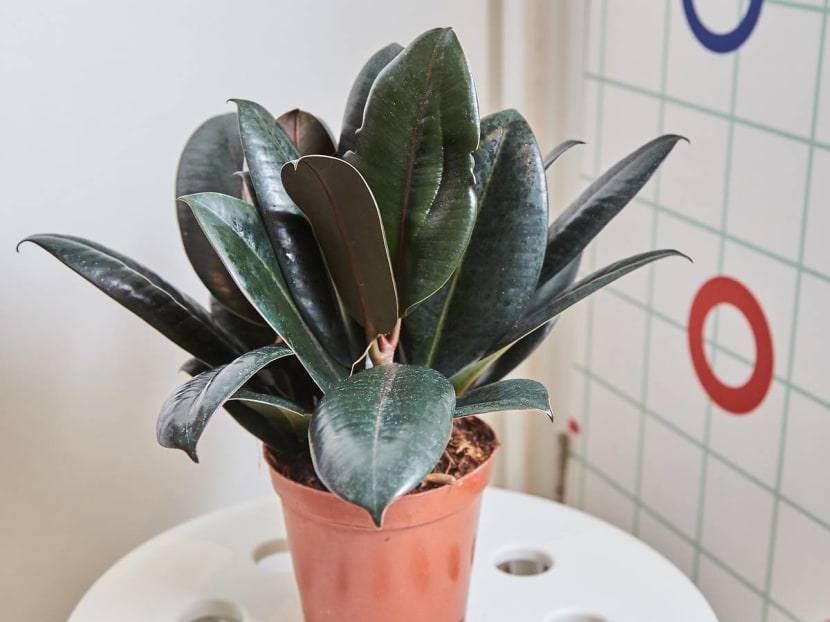 "This is the smaller version. A popular version is the tree version which has a taller stem. This belongs to the same family as the fiddle-leaf fig, so it doesn't require much water as well. Put it under indirect light."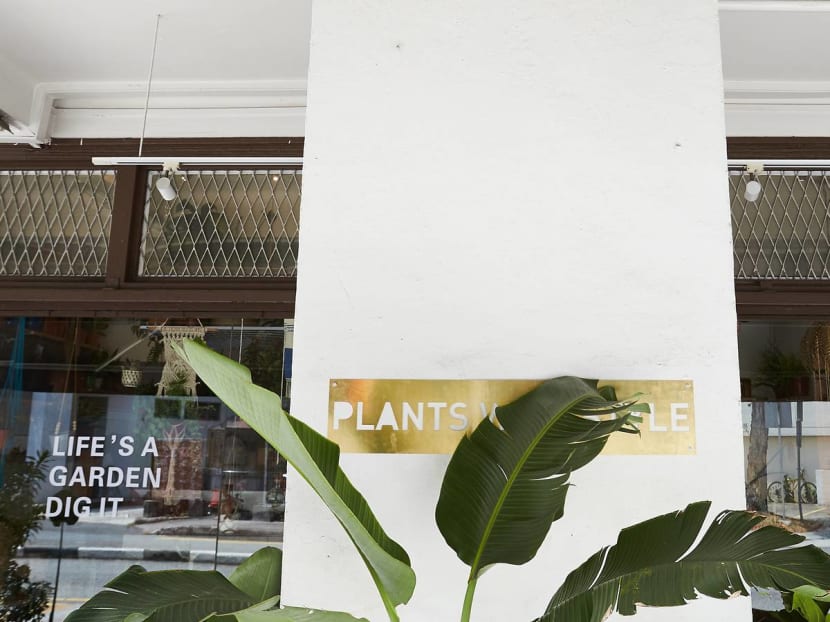 Tumbleweed Plants is at 55 Tiong Bahru Road #01-02 (open Tue to Fri at 11am-8pm and Sat-Sun at 10am-7pm), and at 33 Tembeling Road (open Tue to Sun at 10am-7pm). Closed Mon and public holidays. More info at www.tumbleweedplants.com.
Photos: Kevin Lau