First Look At A New Boutique Hotel In Keong Saik, Where Even The Lifts Are 'Grammable
You have to see it to believe it.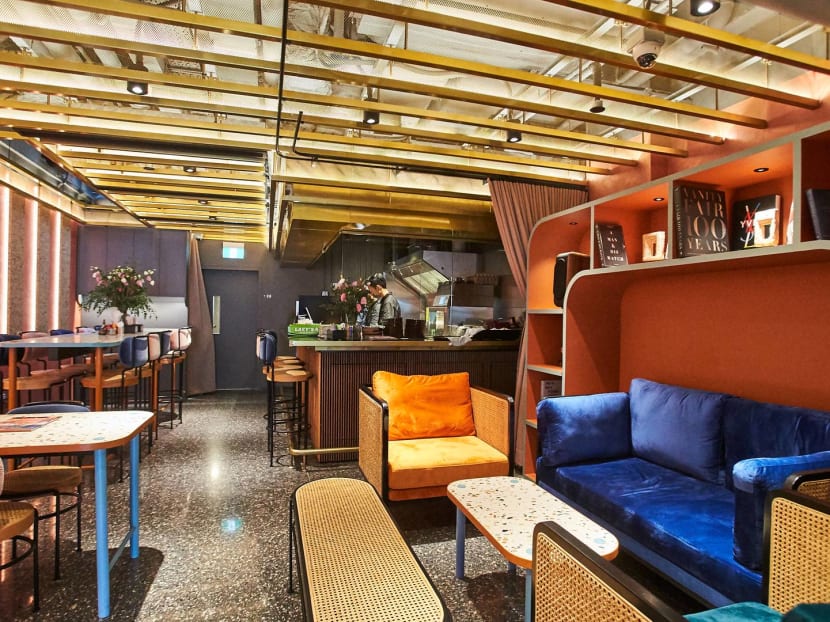 You may have wandered past Potato Head or Burnt Ends and not even noticed a row of shophouses tucked away at the corner of Keong Saik. That's about to change. Opening this month, Hotel Soloha is a 45-room boutique hotel whose freshly painted shophouse exterior in vibrant blue and white has rejuvenated this part of the neighbourhood. Tucked away on a small lane called Teck Lim Road (it's right across Potato Head), it brings you close enough to the action, and yet, you're not subject to the ruckus of traffic or the crowds that throng the main street of eateries and watering holes.
If you think Hotel Soloha's exterior, oozing with traditional charm, makes for a fab photo, you should see what's going on inside. Take it from us — 8Days.sg got an exclusive sneak preview at Hotel Soloha (Soloha is a portmanteau of 'so' and 'aloha') ahead of its official opening.

Ready for an armchair tour of the boutique hotel that could be your next staycation destination?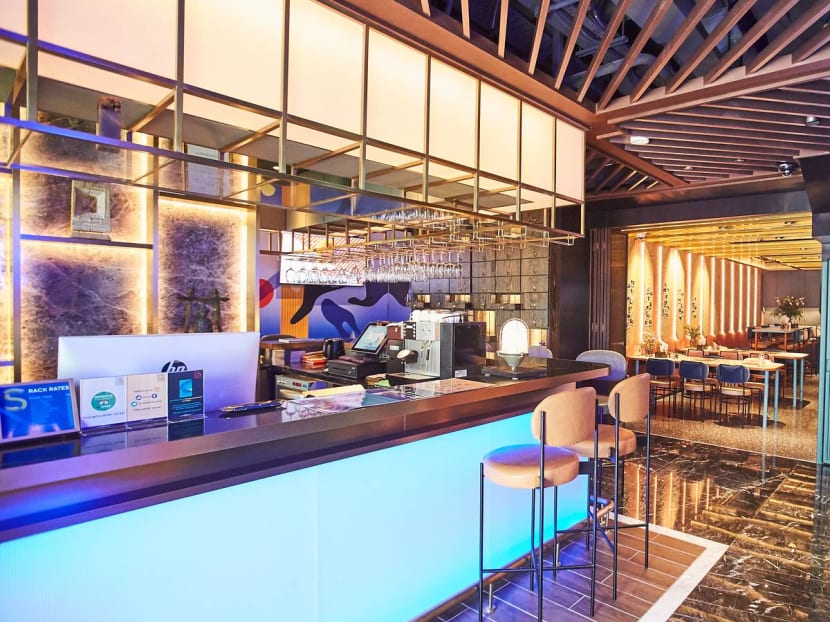 When you stride through the main doors, you're teleported into a different dimension. Prints! Bright colours! Trippy pop art! It's like every corner of the lobby is calling out for attention. And by attention, we mean some real estate on your Instagram feed.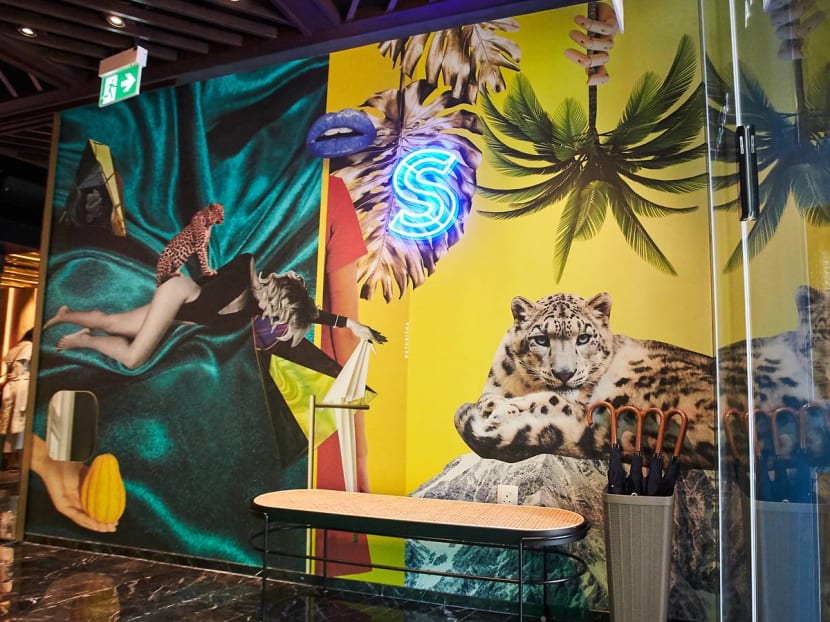 The concept of Hotel Soloha's look is urban chic jungle, if you don't already get that from this quirky wall mural — the centerpiece of the ground level is by local artist Ethrisha Liaw, whose pieces can also be found in select rooms of the hotel. The most photogenic parts of the 45-room hotel are the common areas, such as the lobby, restaurant, and even the lift. In these areas, socialising is encouraged, and photo-taking is definitely mandatory, in our opinion.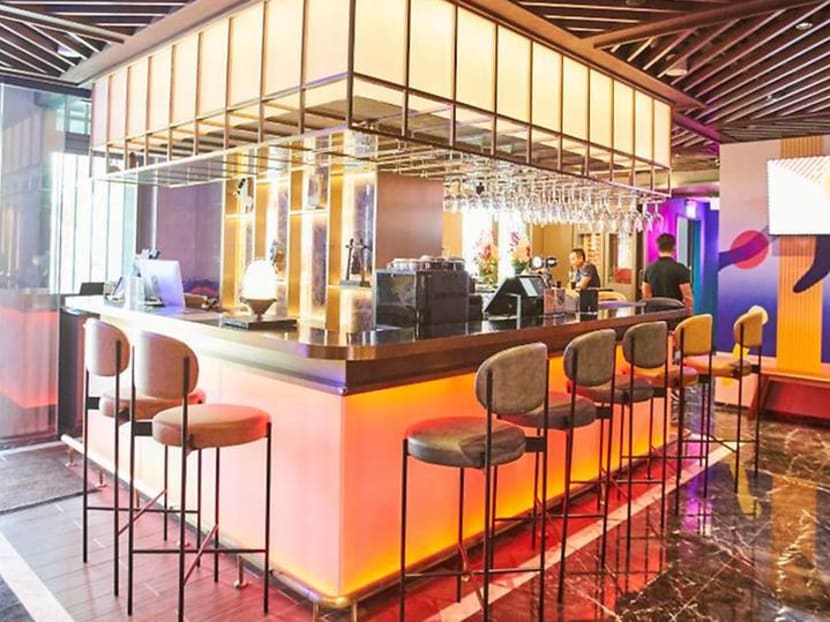 It's a regular reception on one end, but stretches on and segues into a bar on the other side.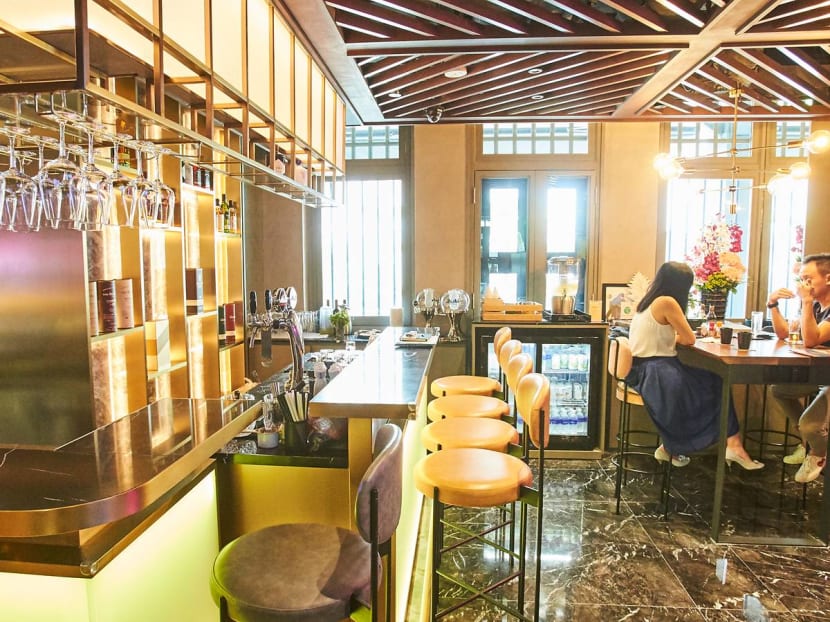 A great nook for discussions about everything under the sun. Like, how Hotel Soloha took over what was formerly known as Chinatown Hotel, a drab budget hotel that occupied these three shophouse units for over 20 years. Linger around and you may bump into Hotel Soloha founder, Josh Hu. The 37-year-old helms his family real estate business' first foray into hospitality (the company's other businesses includes The Offshore, a commercial shophouse at North Canal Road).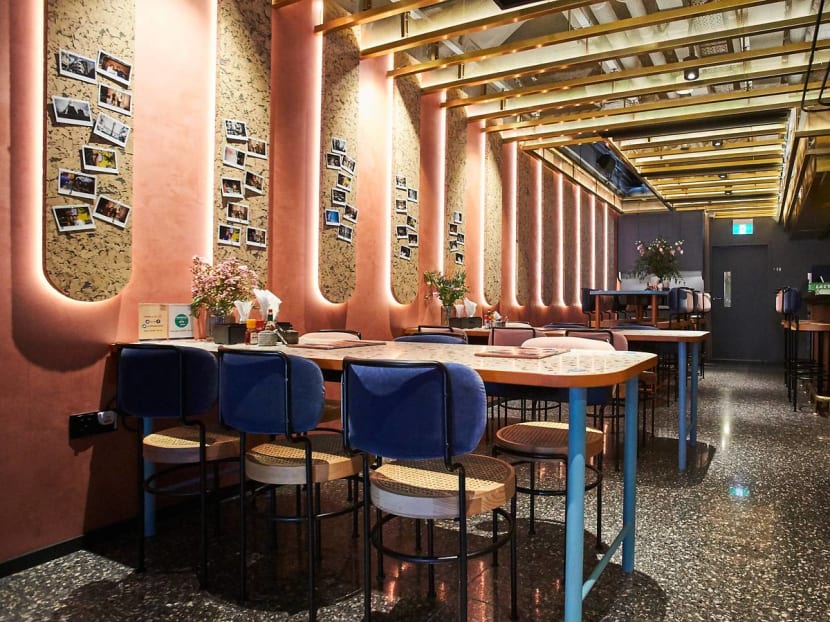 It's not just the foodies who'll be flocking to Takeshi Noodle Bar, nestled next to the reception. The impossibly chic space is a visual feast, a buffet of everything that could — and should — belong to the pages of an interior design magazine, Among the plethora of trendy design touches are the terrazzo table tops. And you know what these are good for.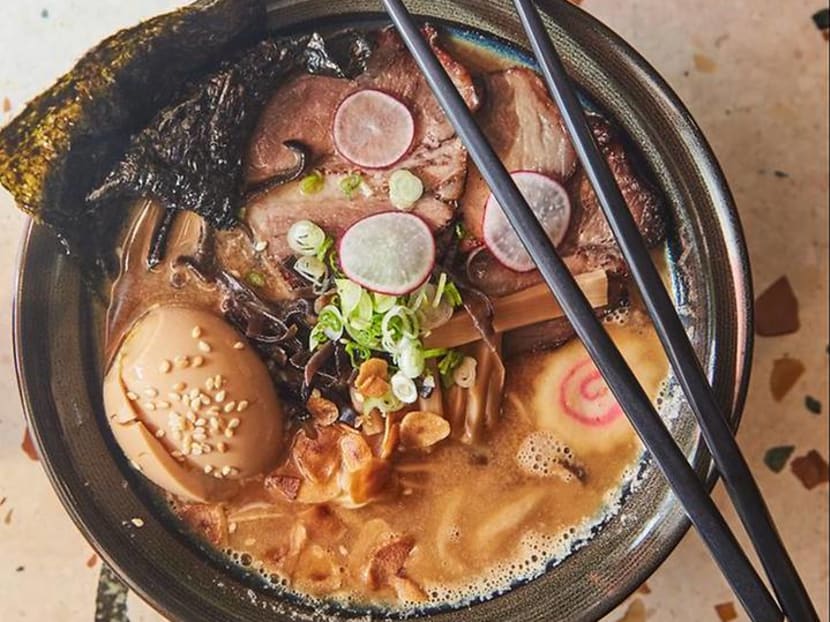 This wagyu beef ramen with truffle iberico tonkotsu ($23.90) is among the three signature dishes at Takeshi Noodle Bar. The other two specialties sound just as intriguing — seafood Szechuan mala ramen with iberico tonkotsu ($21.90) and a honey roasted iberico pork ramen with burnt miso iberico tonkotsu ($15.90).
The noodle bar is helmed by the same people behind casual eatery Tipsy Penguin and rooftop bar Lady Wu.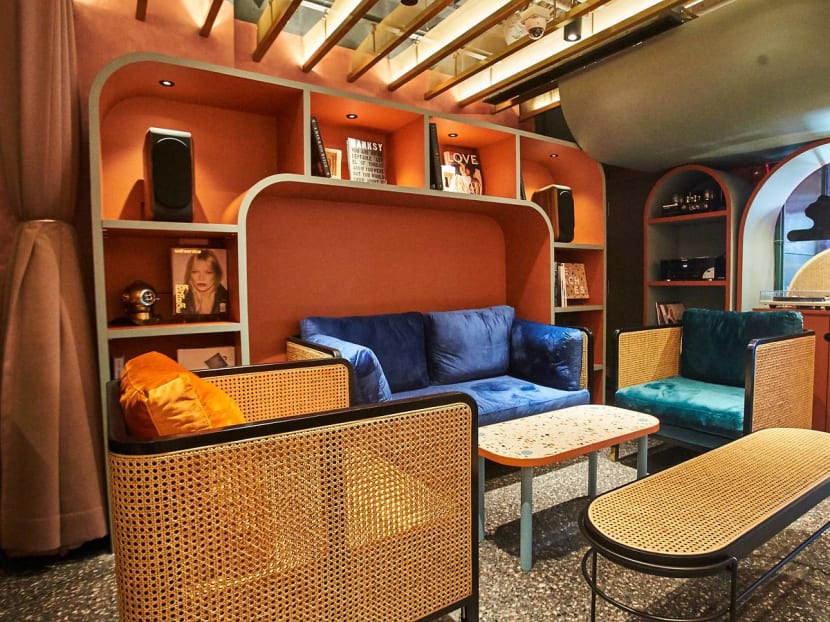 Chill out with a drink at this mini lounge within the F&B joint while you can. After all, it's probably going to the most popular Instagram spot in the building. Just wait and see.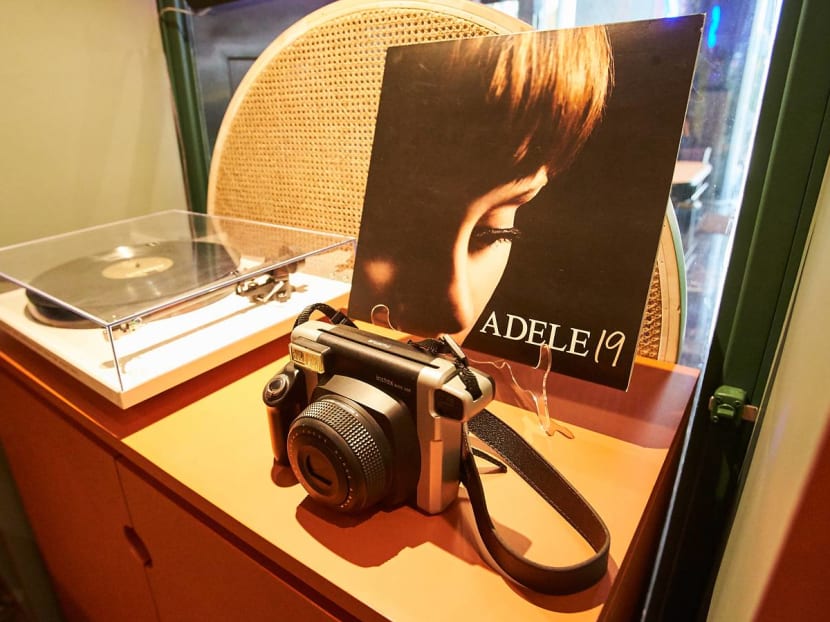 Yes, that record player really works. Choose what tune you want to slurp down your ramen to - there's a collection of vinyl records available for your picking.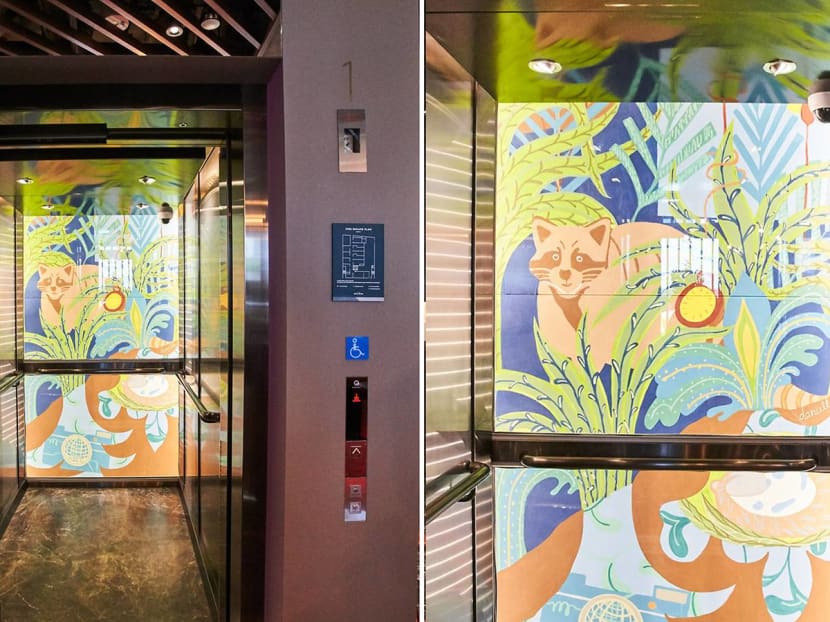 You'll be tempted to take the lift from the first floor to the top floor, and from the fourth back down to the ground level…over and over again. Why? To fully appreciate or take a time-lapse video of this 13m-high art piece, cleverly displayed in the lift shaft of the building. The jubilant piece by homegrown artist, Danielle Tay, is meant to take the visitor on a journey in a mystical forest, with a changing view as the lift moves along. Cute.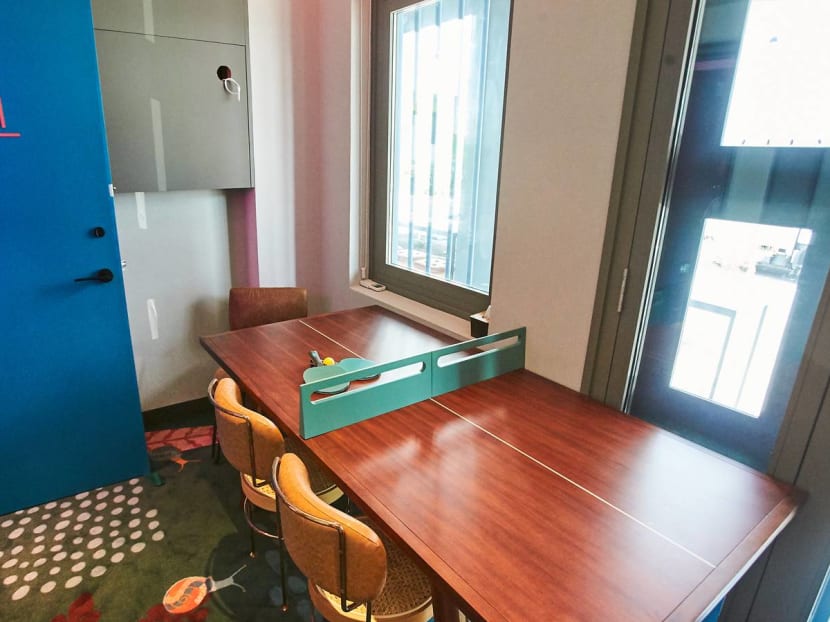 If you fancy a game of ping pong while waiting for your Grab car to arrive, slink over to the common recreation room on the ground floor.

Each storey of the hotel has a different spirit animal and it's reflected in the corridors (check out that carpet!). They are, in ascending order, the snail, butterfly, hornbill (pictured), and finally, the gecko at the top floor.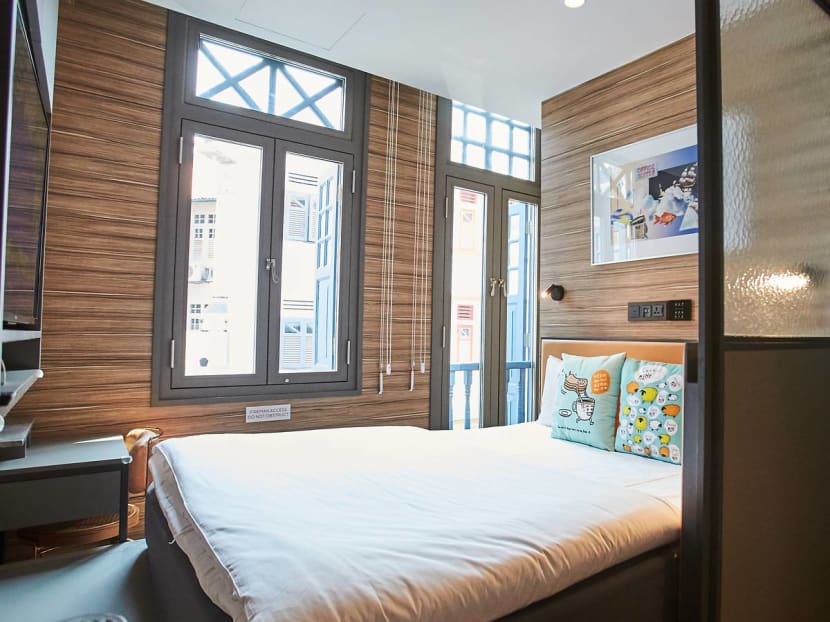 When you're done taking in all the sights and sounds of the common spaces, it's time to retreat to the comfort of your own room. There are eight categories of rooms, with rates starting from $185++ for an 11sqm deluxe single, and the 13sqm deluxe room (pictured) starts at $250++. It may be compact, but it's got everything you need, thanks to some brilliant space planning.
Loft rooms of varying sizes are also available. The largest is a 28sqm family loft ($295++).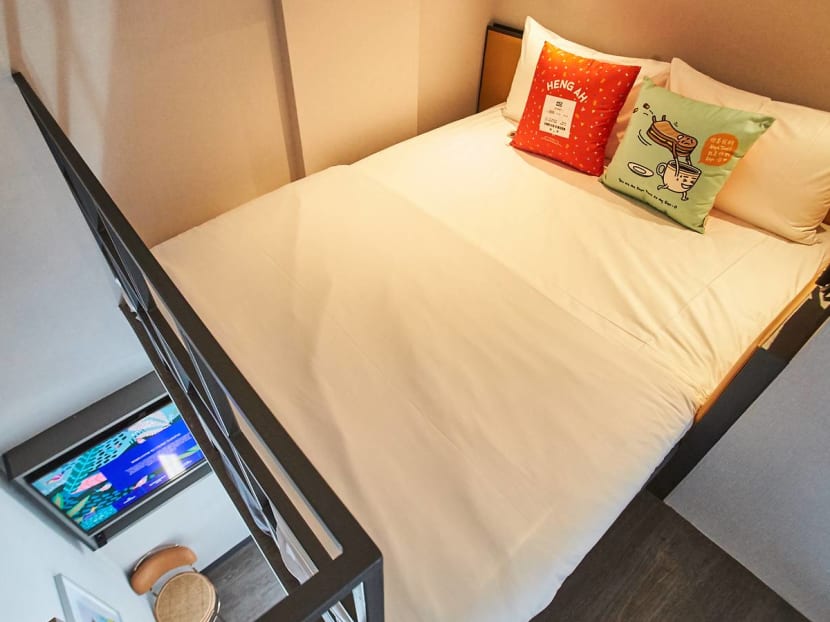 Bedtime made cosier with cushions with a hilarious local flair.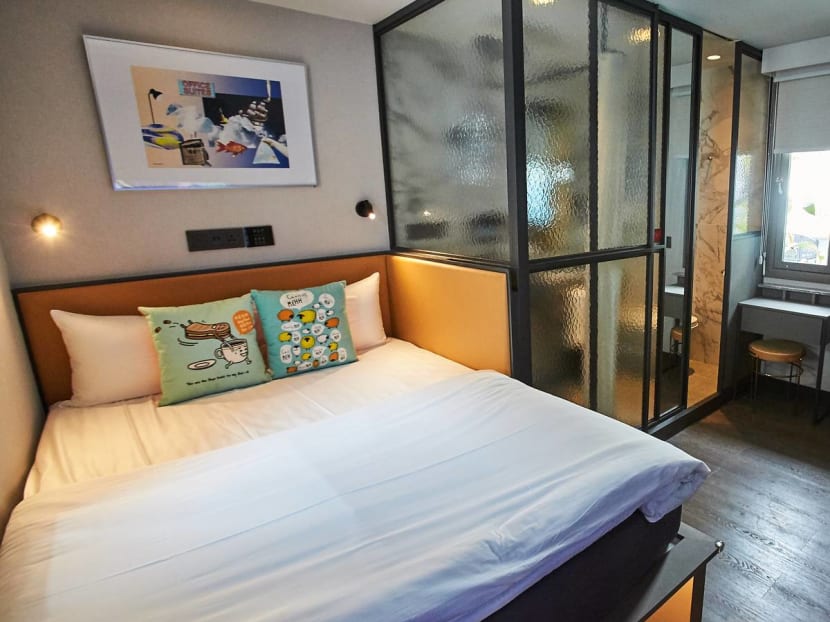 These suites on the second storey open up to a common courtyard on one side, and have a little surprise on the other.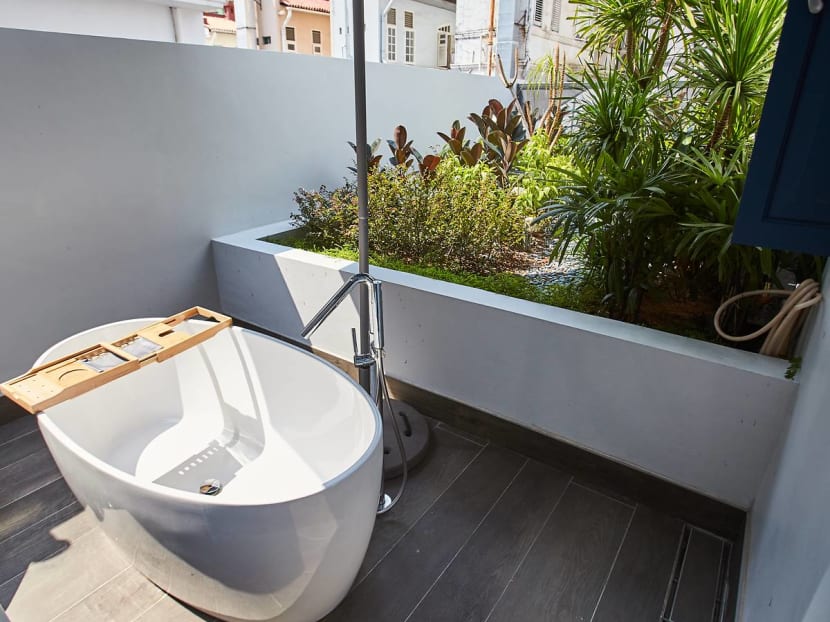 The rooms lead out to an outdoor tub area. Okay, so you can't get buck naked into the tub (the neighbours will be able to see everything), but it's a great nook to kick back with a soak, suds and Spotify nonetheless.

Hotel Soloha is at 12 Teck Lim Rd. 30 per cent off room rates until end of September. More info at https://solohahotels.com.
PHOTOS: Mark Lee