Free Entry To Jurong Bird Park For 10 Days In September For Singapore Residents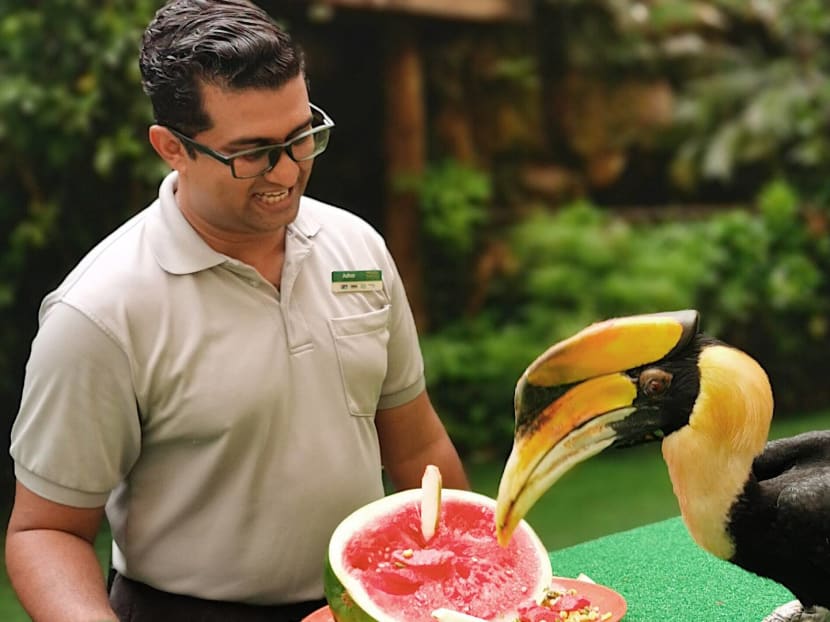 What's better than a good bargain? If it's free, of course. Which is why we think Singaporeans, young and old, will be flocking to the Jurong Bird Park during the September school holidays. After all, there's free admission to the park from Sep 6 to 15 for local residents. That includes Singaporeans, Permanent Residents and Employment Pass holders. Regular admission fees for local residents are $20 for kids (aged 3 to 12) and $30 for adults.
However, there are eight sections within the 20.2-hectare park that will charge a nominal entry fee. What's the deal?
- Lory Loft, a nine-storey aviary with fab 360-degree views of greenery. Purchase a cup of nectar to feed the lories if you like. 8.30am-6pm daily.
- Indoor Penguin Coast, where you get to meet the king penguins. 10.30am and 3.30pm daily.
- Wings of Asia, a walk-in aviary for you to get up close with a flock of feathered friends during lunchtime. 11.30am daily.
- Waterfall Aviary, where you get to marvel at parrots and peacocks, among others, flocking here during mealtimes. 10.30am (weekends) and 2.30pm daily.
- Parrot Paradise, where you get to have tete-a-tetes with a Hyacinth macaw and its keeper. 1.30pm daily.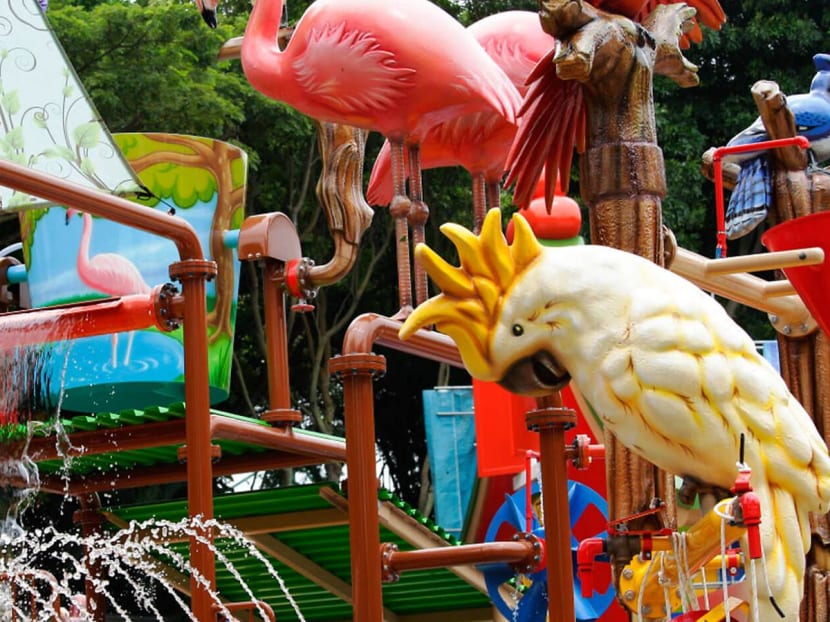 - Birdz of Play (pictured), a water playground that'll entertain (and tire out) the kiddos. 9am-5.30pm daily.
- High Flyers Show, where the stars of the Bird Park take the stage for a free-flying performance. 11am and 3pm daily.
- Kings of the Skies Show, where the inhabitants of the Hawk Arena flaunt their agility and skills in simulated hunts. 10am and 4pm daily; additional show at 12pm on weekends.
Jurong Bird Park is at 2 Jurong Hill S 628925. Open daily 8.30am to 6pm (last entry 5.30pm). Free admission from Sep 6 to 15. More info at http://birdpark.com.sg/fly-free.
Photos: Wildlife Reserves Singapore