Hidden Speakeasy Bar That's Below Marquee Has A Bowling Alley And Retro Arcade Games. Here's A Peek Before It Opens May 23
Plus, what lies behind those faux Kyoto tori gates next to Marquee's entrance.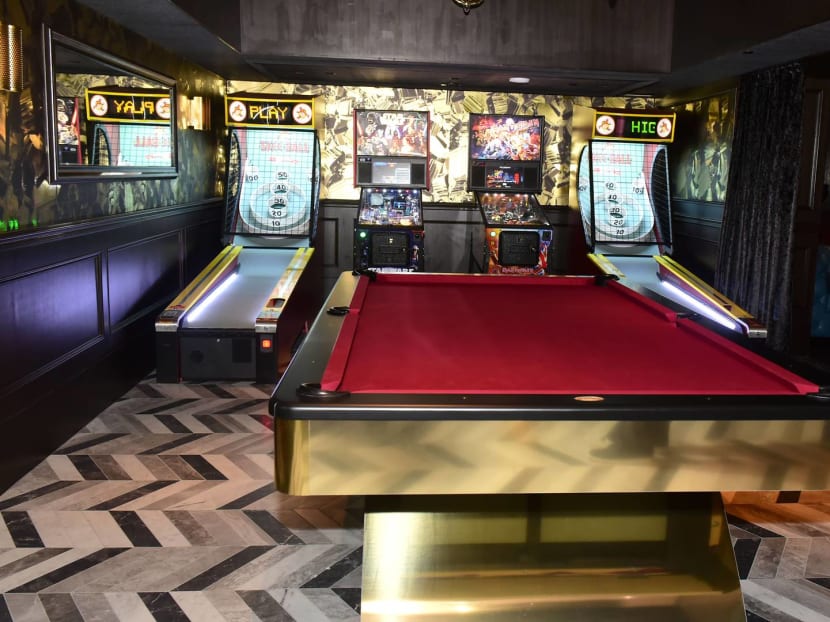 So you were blown away by Marquee's indoor ferris wheel and super-fun three-storey slides? You haven't seen what lies beneath it.
You've probably already heard all about the newly-opened club in MBS, its ferris wheel and the giant slides, all of which occupy a space that used to be one of two theatres in Marina Bay Sands. But what you didn't know is that beneath the Singapore's biggest nightclub, there's a (not-so) secret speakeasy bar. And it's set to welcome guests later this month.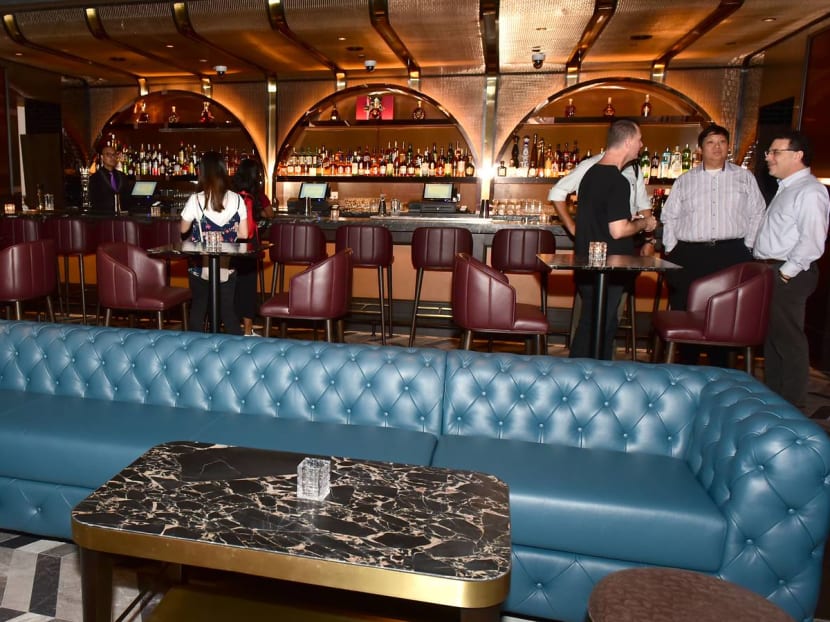 Avenue, opening May 23, is a luxe speakeasy bar that, although nestled just below Marquee and shares the same complex and owners, is a decidedly different world from Party Central above it. The most straightforward reference is to imagine it as what Capital is to Zouk. But frankly, we had a sneak preview of Avenue last month when founders Noah Tepperberg and Jason Strauss were in town for Marquee's grand opening. And let's just say the swanky, intimate cocktail lounge boasts an entirely unique vibe — it's different from Marquee, and it's definitely worlds apart from Capital.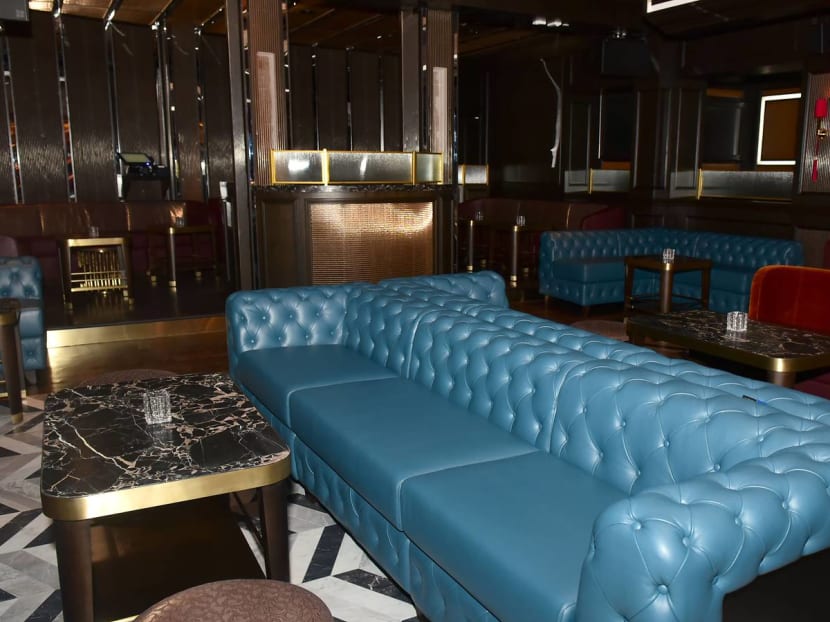 The dark, sultry space takes over what was once the theatre's orchestra pit. When we first found out, we'd imagined it to be akin to a hole in the wall — or should we say, in the ground — that would fit a mini bar and, like, 10 guests. Not this swanky spacious space reminiscent of the New York penthouse of a Wall Street banker. While you'll find the who's who in EDM, house and trance helming the decks at Marquee, Avenue will play host to hip-hop and rock n' roll music experiences with DJs, entertainers and even host exclusive parties.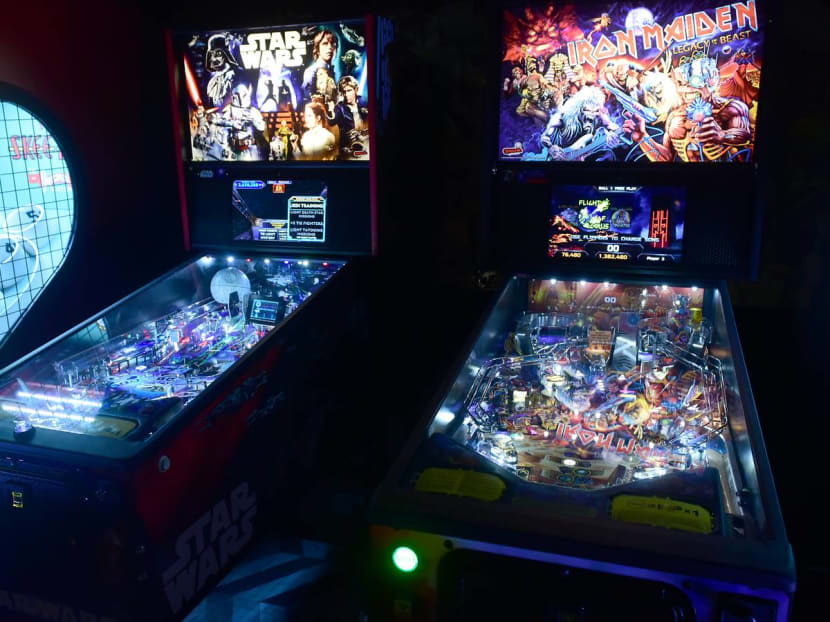 There's a room dedicated to fun and games— Iron Maiden and Star Wars pinball machines, skee ball machines, and a cool brass pool table. You know there are some guys who grow up, become multi-millionaires, but never really grow up? Nah, we don't know them either, but we imagine this is what their bachelor pad would look like.
The lanes weren't in operation yet when we visited, but it definitely won't be this quiet when business is in full swing.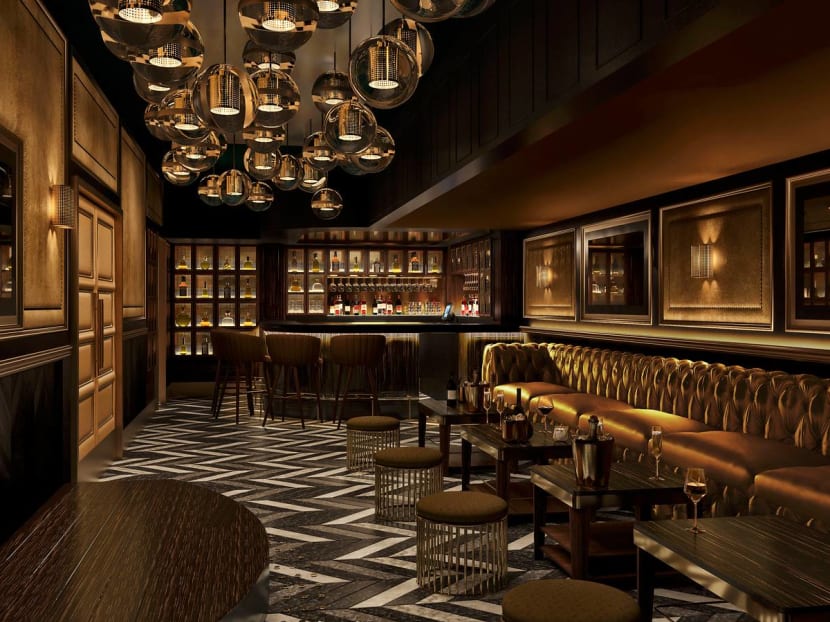 Avenue is accessible via Marquee, as well as a stylo-mylo entrance at the exterior of The Shoppes along Bayfront Avenue, not far from the ArtScience Museum and Helix Bridge.

Revellers at Marquee will be familiar with a mysterious entrance made in the likeness of Kyoto's famous vermillion tori gates, situated right next to Marquee's own shiny entrance. It's already become the fave backdrop to many Insta-worthy moments, but what's really behind those gates?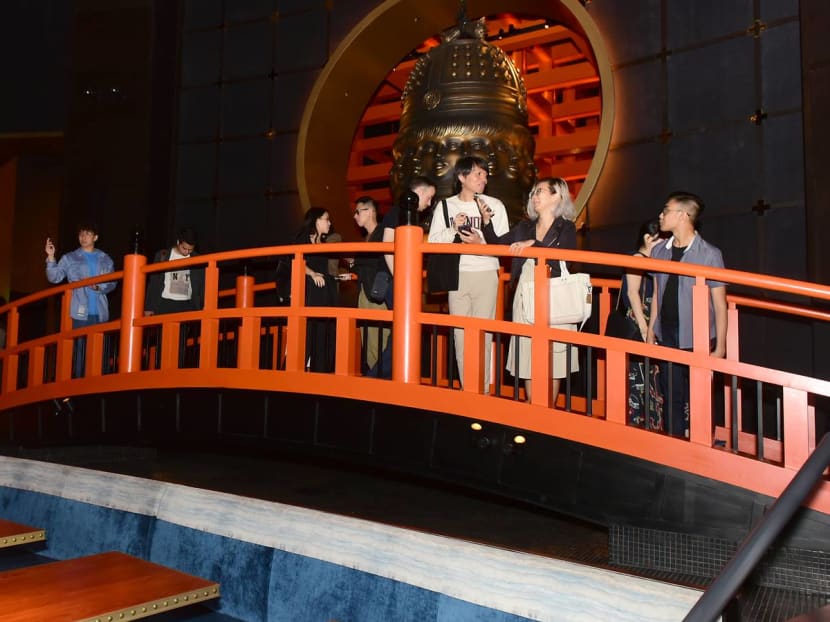 Walk in and you'll find Koma, a chic modern Japanese restaurant and sushi bar, also brought to you by Tao Group (the folks behind Marquee, Avenue and Lavo at MBS). It's slated to open later this year.

AVENUE Singapore opens May 23. Basement 3 Marina Bay Sands, 2 Bayfront Avenue (accessible via Level 1 entrance on the exterior of The Shoppes at MBS). Minimum age for entry is 21 years old for females and 23 years old for males. More info at https://www.facebook.com/avenueloungesg
Photos: Willie Yeo, TAO Group