Long Queues At Popular, Post Office & Daiso On 1st & 2nd Day Of Phase 2
It's so crowded that Daiso even had to release a real-time crowd-tracking chart.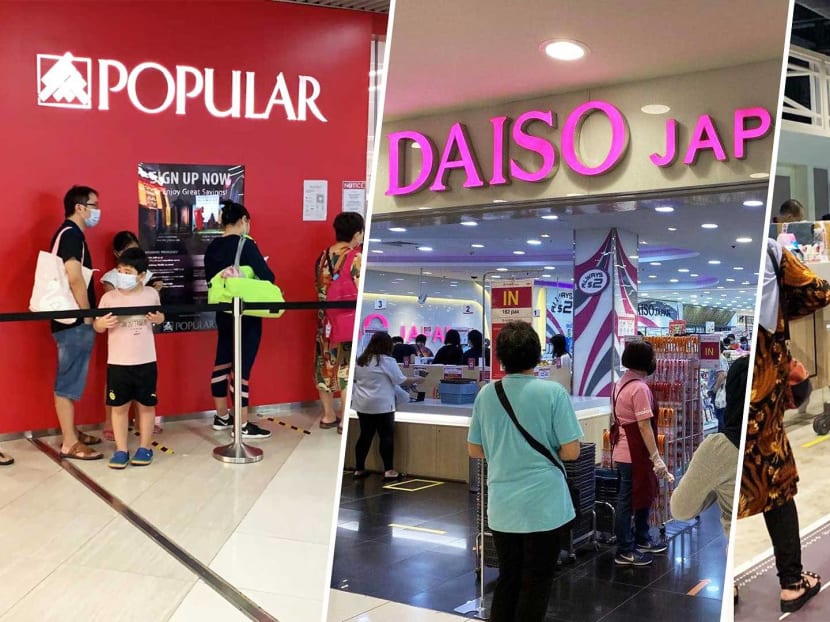 After over two months of staying home, Singaporeans were out in full force on the first and second day of Phase 2, post-circuit breaker. And if you want to know which retail shops they deem as 'essential', you just have to follow the line… of people.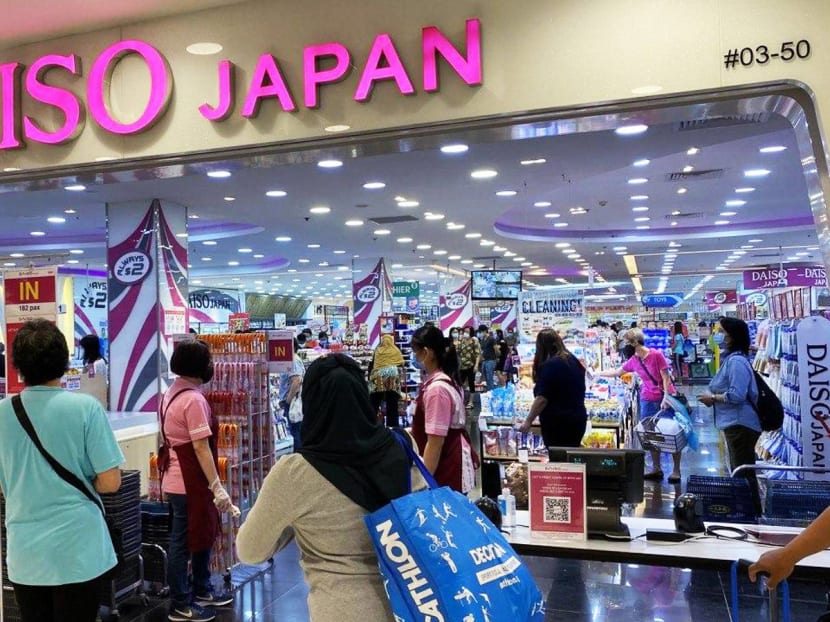 Daiso was closed throughout the circuit breaker, which probably explains why its fans rushed straight to the Japanese $2 general goods chain once Phase 2 started. This was the crowd we spotted at IMM on the morning of Phase 2, Day One, along with a queue that wrapped around the third floor of the mall that Daiso is located at.

We saw Daiso staff at the IMM branch gauging the situation and placing safe distancing floor markings and 'end of queue' signage to manage the line.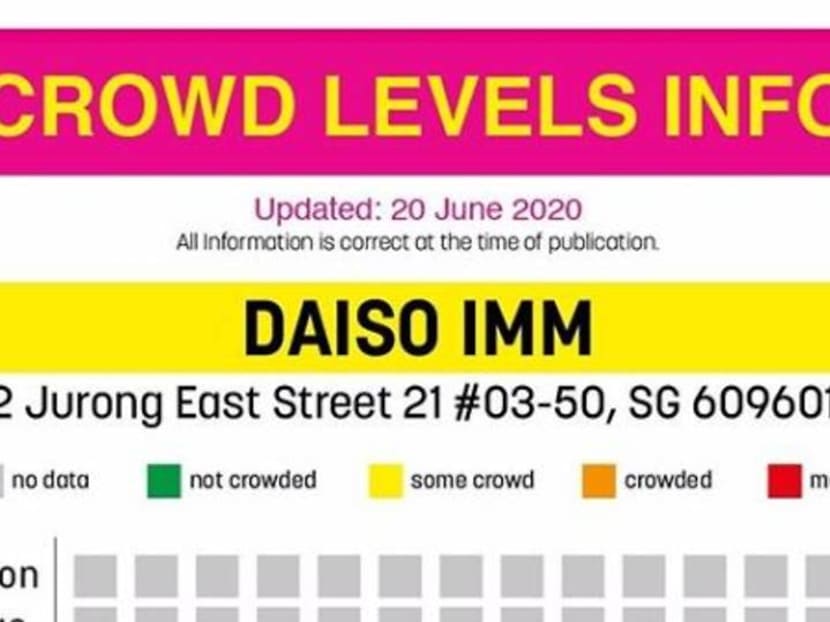 The company also came up with real-time "Crowd Levels Info" charts for its outlets island-wide. And the most popular branches are evidently the massive ones at IMM, Waterway Point, Ion Orchard and Eastpoint Mall, with the crowd charts marked 'red' to indicate maximum capacity. FYI: The outlets are limiting the number of customers allowed in the shop at any one time, which means you will likely have to wait if you want to get into Daiso.

​​​​​​​Photo: Daiso

Viral photos and videos of the insane crowd at Ikea Tampines made their rounds on WhatsApp and social media. Its food markets and cafes are still closed during Phase 2 for now, and Ikea has an online store with a generous return policy, but it didn't stop people from thronging its brick-and-mortar stores (to try that chair for size in person, perhaps?).

Video source: unknown (please contact us if you are the owner of this video)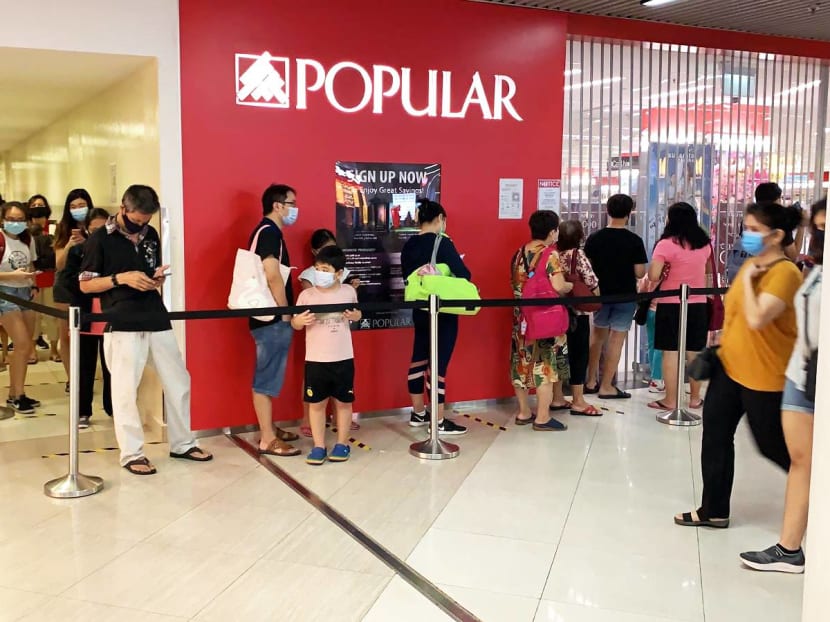 The bookstore lived up to its name, judging by the line that formed at its Causeway Point outlet. It also has an official online store on Lazada, albeit with a limited selection that's mostly assessment books and general stationery. "It's okay, I will write with the pen I don't like," says our friend after spotting the queue.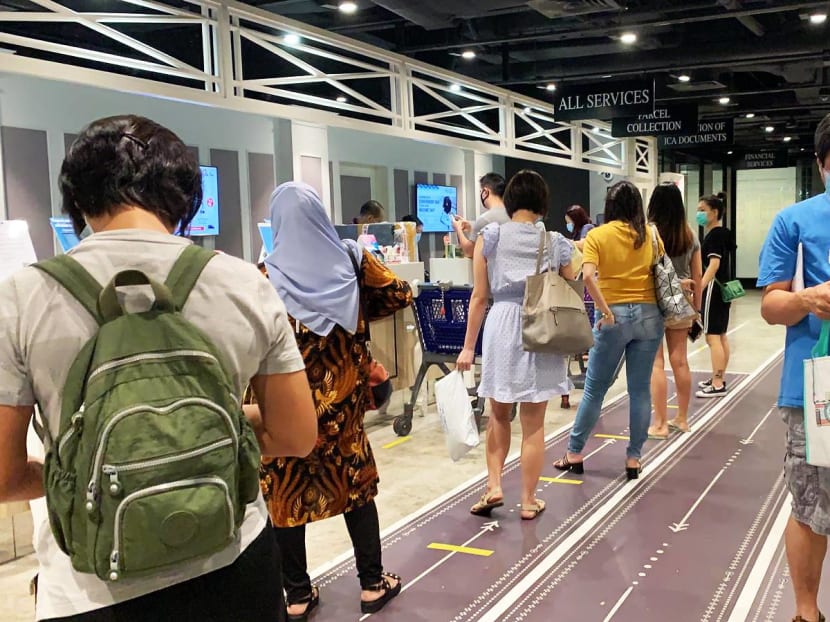 The post office was an essential service during the circuit breaker, so we're not sure why there was a line at its SingPost Centre branch. Maybe people were taking advantage of their rare trip out to run all their errands?
Photo: Michelle Cheong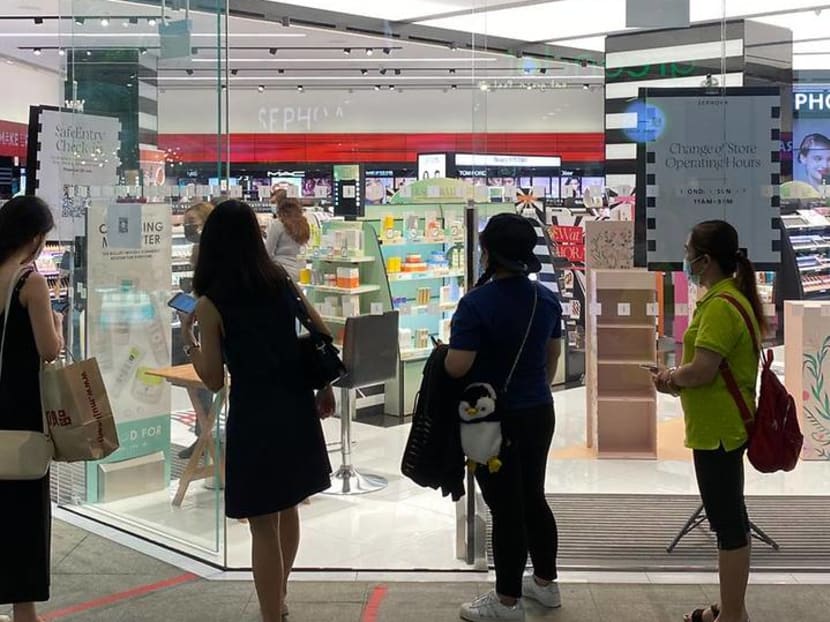 Despite having removed all its samples to adhere to hygiene regulations, Sephora still saw a line of beauty fanatics queuing up at its Westgate store. It's also very vigilant about screening customers; there was a staff member stationed at the door to ensure that people check in on SafeEntry, measure their temperature and squirt a dollop of hand sanitiser in their hands to disinfect before entering the store.
British Indian Curry Hut at Lorong Mambong in Holland Village was ordered by the authorities to close after a photo of large groups mingling outside its restaurant without safe distancing went viral. Minister for National Development Lawrence Wong later uploaded a stern Facebook post about the government's enforcement actions. In it, he highlighted that other Outdoor Refreshment Areas (ORAs) along Lorong Mambong were also removed, with restaurants being required to ensure that customers only dine within their premises.

He adds: "I call on all business operators to do the right thing. There's no point rushing to open, only to fall short of the new safe management requirements. You will end up with further closures and disruptions for your business. Worse, you will be endangering the lives of your customers and staff."

PHOTOS: YIP JIEYING