Make Your Home Look Insta-Worthy With These Simple & Fuss-Free Tips From An Interior Stylist
Interior stylist Priscilla Tan of StyledbyPT's home styling tips and tricks that anyone can do.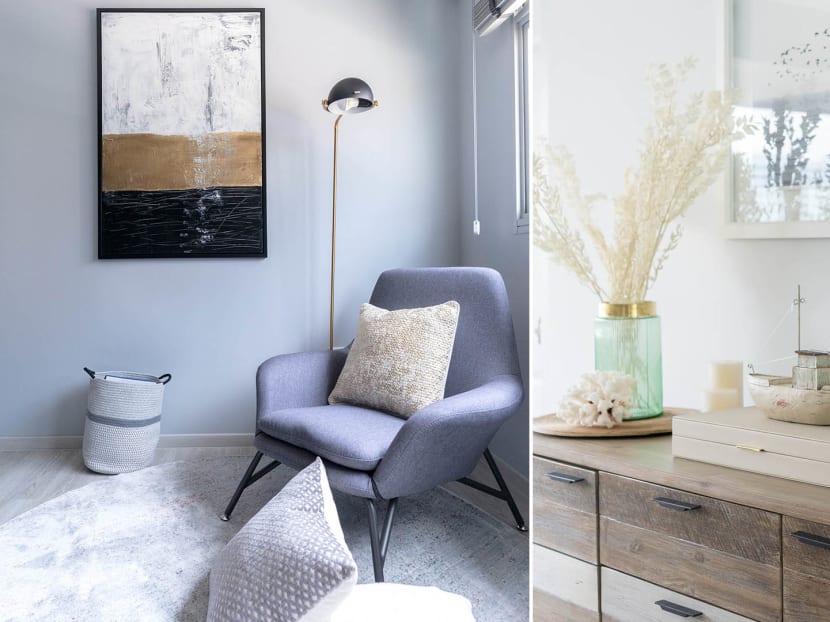 Want to refresh your home but don't want the hassle of renovations? Home interior guru Priscilla Tan of StyledbyPT has a few tips for you to instantly change up the look of your home.

The 36-year-old Singaporean interior stylist and designer has become an Insta-sensation over the past three years since she began her home interior business. Don't take our word for it — take a peep at her Instagram @StyledbyPT where she shares pictures and videos of the Instagrammable homes that she's designed over the years.

Priscilla Tan of StyledbyPT

Chic abodes with luxe touches, cosy spaces awash in joyous pastel hues, and even kids rooms that are — gasp — IG-worthy? Practical home interior solutions can also look beautiful if you style it right, as Priscilla has proven time and again.

If your home needs a makeover, we're sorry to inform you that Pris is fully booked until next March. But all's not lost: she'll be launching her first home styling course, a five-week online journey happening from Aug 16 (registration ends Aug 14) and costs $350. She'll dispense insider knowledge and expert tips for everything you'll need to style your home like a professional (read more here).

And if decorating and adding personality to your home sounds like a daunting task, we have some tips from Priscilla to help you get started.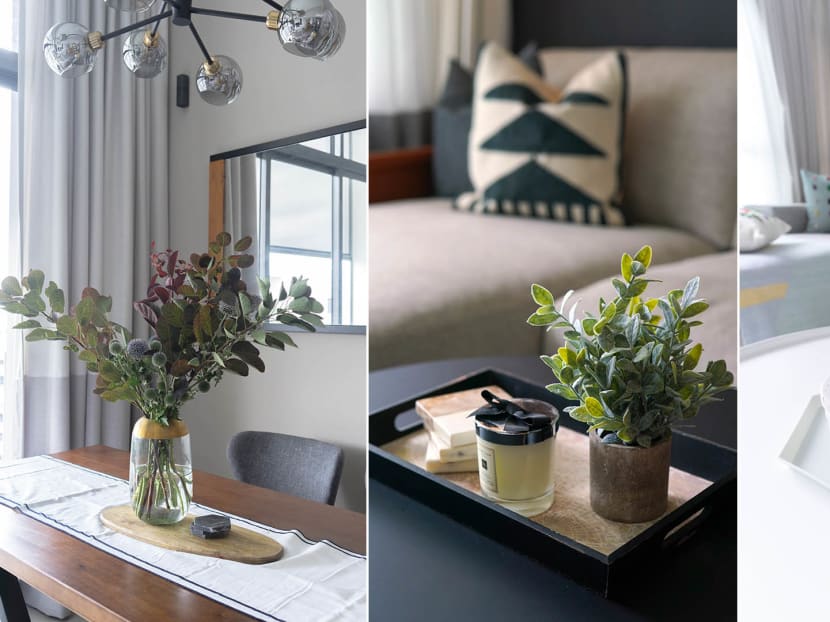 One of the simplest styling tricks that will instantly add pizzazz into any space? A decorative tray.

"Get a tray that's at least 30cm in size, so that it's nice and spacious enough for you to put a few things in it," says Priscilla. "Think about where you'd like to put this tray, whether it's on the dining table, the coffee table in the living room, or your bedside table."

What goes into the tray, you ask? "Aim to put about three items and it'll already look impressive. You could get a little vase and put some fresh flowers and it'd be quite pretty. Other smaller objects you can put in it are photo frame, or coasters, if you're placing the tray at the dining table."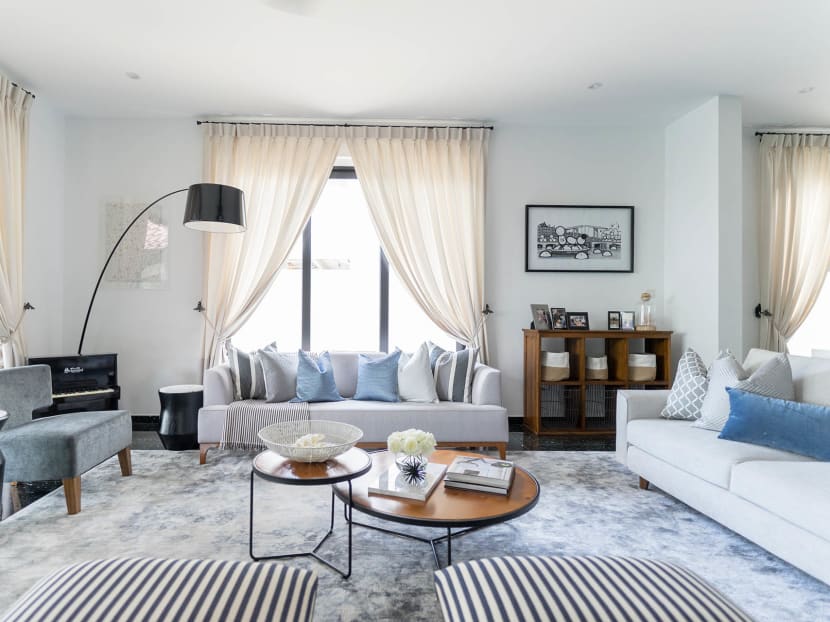 Most people don't know this but they tend to use too-small carpets in the living room, Priscilla points out. "From what I observe, the carpets always look like they're framing the coffee table, rather than the whole area," she says.

"The rug should at least be sitting under the front legs of the sofa. Usually, you're looking at a size of at least 1.8m x 2.4m, even if it's a very small living room. Anything smaller than that will look pretty sad."
Size does matter when you're dressing up your walls. "Go for a frame that is at least 40cm x 50cm or 50cm x 70cm in size for it to look proportionate. People like to hang small artwork or other small things on the wall, and that doesn't work."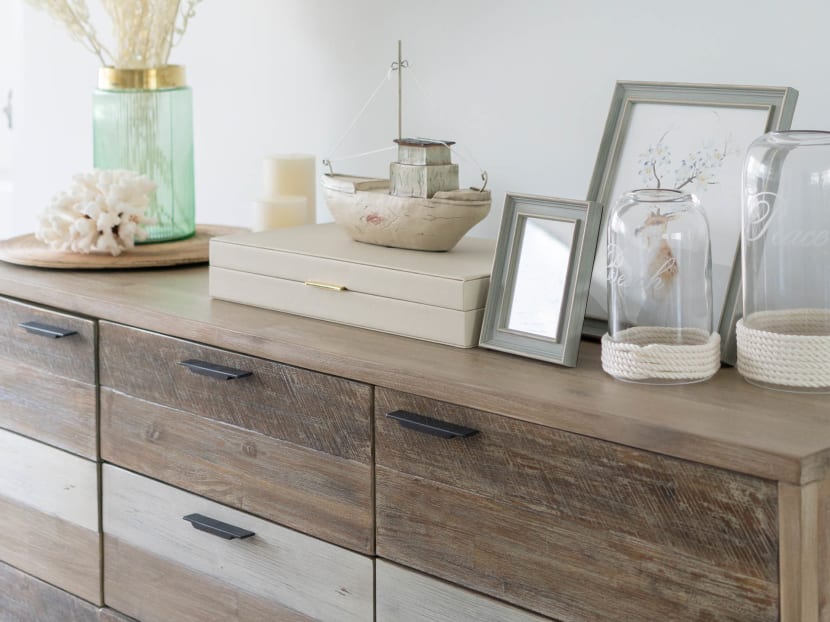 We're talking anything from photo frames to decorative accessories. "Don't place everything in a straight line. You need to create zones or groupings, rather than just put everything in one straight line," advises Pris.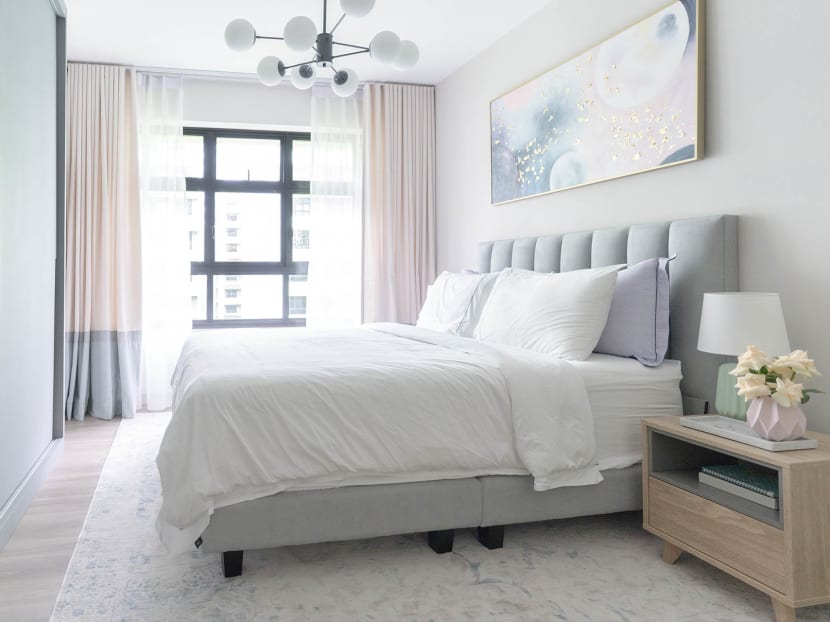 "Most people hang their curtains very low, and the hem of the curtains don't reach the floor. But ideally, curtains should be hung as high as the ceiling goes and extend until it sits on the floor, so that it gives the illusion of a higher room," Priscilla reveals.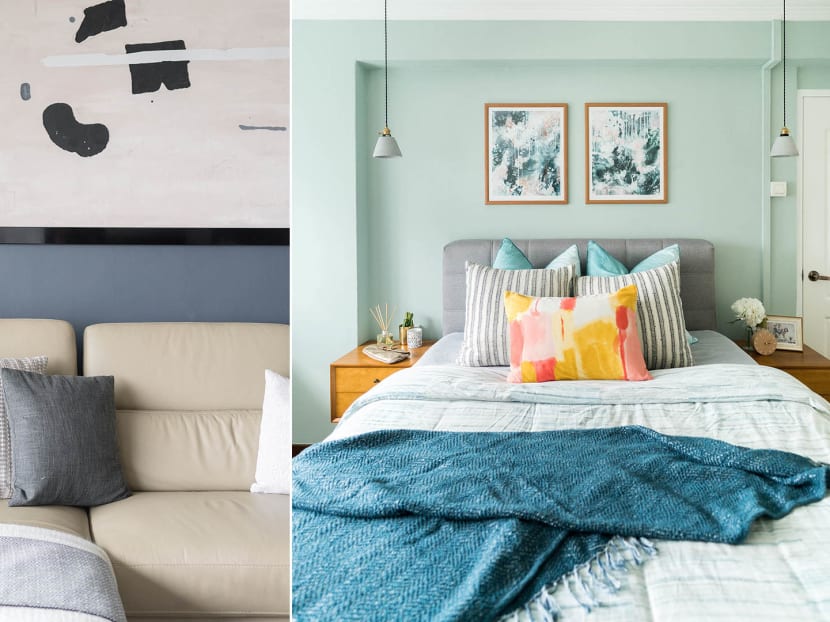 "People think that white walls will brighten up an area. But actually, choosing the right white is also important. If you choose a white that has cool undertones, it will make the entire house look very cold and lack warmth. Choosing the right paint colour is crucial, and it's not true that you only need to use all white all the time. "
Nope, the dining table is not just a space for food or things you dump when you get home. "People tend to clutter up their dining table with a lot of things. They may neglect this area a bit 'cos they think that it's only for food, and some people use the dining table as a work area as well.

"But there are still ways to make it look pretty. Even if you put all your items are in a tray, it's better than having different things strewn around the table. You can have a nice little zone at the side of the table — like a tray with candles, cookie jar or coasters."

The Styling Guide by PT online course is $350. Registration ends Aug 14. Sign up here.
Photos: Courtesy of Priscilla Tan