Phase 3 (HA) FAQs: Things To Consider When You're Planning To Go Out Or Dine Out From June 21
You can meet your four friends for a movie, but can't have dinner at a restaurant after that.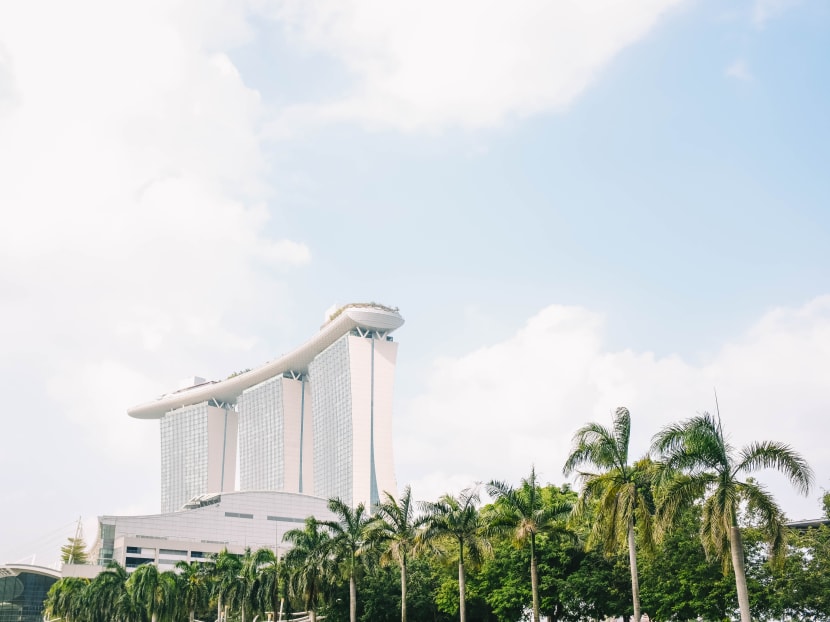 By now, you should've heard about the new measures that will come into effect from June 21 in Phase 3(HA). If you're still confused, here's a quick recap:

Infographic: Pyron Tan

In a nutshell, for social gatherings, groups of up to five are allowed, but not in F&B establishments, because only groups of two are allowed to dine in together.

Wait, so that means if you go for a hike with your four friends, you can't go for breakfast after that? If you're a family of five, can you dine out with your three kids without flouting the rules? Are gyms finally reopening?

We know you've got questions. Here are the answers to some frequently asked questions about life from June 21 in Phase 3 (Heightened Alert) in Singapore.

Q: So what can I do in a group of five now if we can't eat out together? Singapore very boring leh.
You can hang out in public spaces such as parks, malls, libraries and attractions, as long as these venues have not reached their capacity limit. Checking crowd levels before you go may help (find out how to do that here)

Here's a list of places to go and things to do in Singapore, and their current operating capacities:
Museums: 50 per cent operating capacity
Public libraries: 50 per cent
Attractions: 50 per cent
Live performances, MICE events, spectator sports: Up to 250 pax allowed with pre-event testing (PET), 50 pax without PET
Congregational worship services: Up to 250 pax allowed with PET, 50 pax without PET
Tours: Up to 50 pax for conveyance tours (eg. Duck tours), and up to 20 pax for non-conveyance tours

Q: So we can finally have meals at an F&B establishment. But who can I go with?
Dining in at F&B outlets is capped at two people per group. If you're meeting just one person for a meal, it's pretty straightforward — by all means, go ahead.
However, if you're planning a group outing with five people — eg. going to the zoo — and want to makan together after that, that won't be possible if you're not from the same household.
If there are up to five people from the same household, you can dine in the same restaurant. But you must be split up into groups of two at different tables. Fab if you're a family of four. But, yes, that means if you're a family of five, one of you will end up eating alone at a table.

In sum, this is what's allowed when it comes to dining in at F&B establishments:
- Single diner eating alone
- Two people from the same household
- Two people from different households
- More than two people from the same household split between multiple tables
What's not allowed:
- More than two people from different households split between different tables

Q: The restaurant very quiet. Can I ask them to play music?
You can ask, but they'll say no. Recorded music is prohibited in F&B establishments during this time.
Q: I'm going out for a movie with four friends, and we usually have dinner together after the movie. Now how?
Go ahead with the movie, but buy takeaway food and eat at home after.

Q: Can I invite my friends to my house to eat?
Yes, you can receive up to five unique visitors per household per day. This cap does not include children being cared for by grandparents.

Q: Can I go watch a movie in a group of five? Can I buy popcorn and drinks to eat inside the cinema?
Yes, groups of five are allowed in cinemas. However, for customers to be able to be in groups of five, F&B service at cinemas will have to be disallowed. Food and beverages in cinemas are only allowed if all customers are in groups of two. So, choose your battles: is Cruella more important than popcorn?

Q: Okay, it's all very confusing. What if I just want to go shopping?
Yes, if you're going in a group of not more than five. Keep a safe distance from others while you're out, and check crowd levels before you go.

Q: Can I organise a BBQ for my friend's birthday?
No. Barbeque pits and campsites in parks, HDB estates, condos and country clubs remain closed.

Q: Can I go to the gym? My six-pack is turning into a one-pack.
Yes. You'll be delighted to know that gyms can reopen from June 21.
Taking your mask off indoors? You'll need to stay in groups of up to two. Keeping your mask on in the gym? Then you can stay in groups of five. If your classes are outdoors, groups of five with masks off are allowed. But bear in mind there's a cap of 30 people per class for both indoor and outdoor classes.
Q: My boss is asking me to go back to the office. Sian. Do I have to go back?
Working from home remains as the default for now, so you should WFH as far as possible.

Q: Can I go for staycations?
Yes, up to five pax per room allowed for staycations, subject to the hotel's maximum capacity.

Q: Can I go for facials? All this stress is starting to show on my face.
Yes, facials, saunas and other personal care services that require masks to be taken off have been permitted since June 14.

Q: Can my kids go back for in-person tuition and enrichment classes?
Yes, these can resume with up to 50 pax per class in groups of five.

Q: I'm getting married in early July. Can I finally hold a wedding reception and serve food to guests? My parents scared they lose face if we don't throw a 10-course wedding dinner like my cousin did.
Nope. Wedding receptions are not allowed until mid-July. No flexing for your folks just yet, we're afraid.

Q: I don't want to wait or change my wedding date. Then how?
Hold a marriage solemnisation ceremony. At the moment, only marriage solemnisations are permitted. There can be up to 250 pax with PET for all attendees, or up to 50 pax without PET.

Q: What if I wait until mid-July to hold my wedding banquet? Can or not?
Yes. If things go as planned and wedding receptions are allowed once more in mid-July as planned, there will be a cap of up to 100 pax with PET for all attendees. If there are less than 50 pax at the wedding reception, PET is necessary only for the wedding party of up to 20 people.

Photos: Unsplash/Adrien Olichon, Cris Tagupa, Nauris Pukis, Gina Lin, Drew Coffman