These Are The Discounts & Freebies That S'pore Residents Can Enjoy If They've Been Vaccinated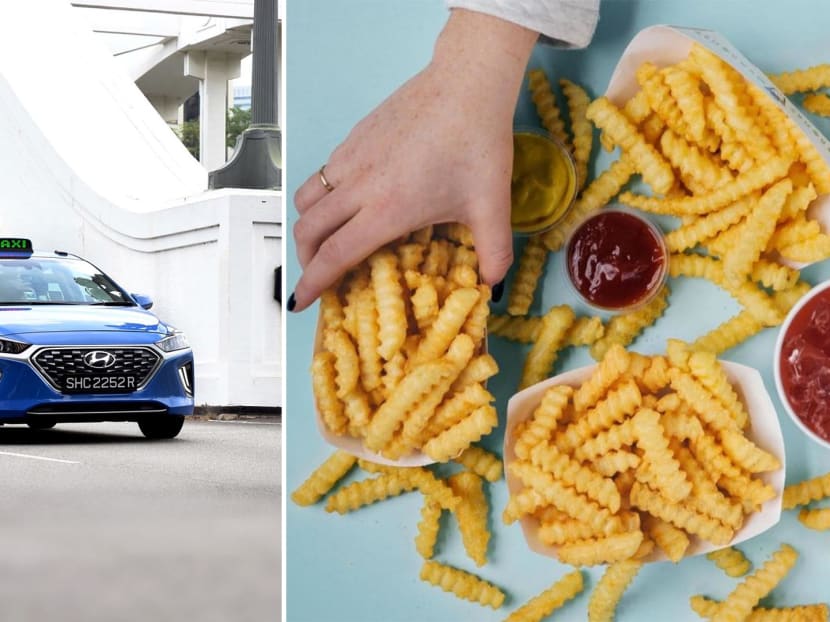 Covid-19 vaccinations come with perks, and we're not referring to the fact that it keeps us safe. Shops and eateries are now dishing out vaccination perks to encourage even more people to get vaxxed. Because if there's one thing that gets us excited, it's a good bargain.
Currently, the nationwide Covid-19 vaccination drive is in full swing. The target is to have two out of three people here fully vaccinated by August. At press time, 58 per cent of Singapore residents have received at least one dose.

If you're among this group of people, these are some deals you shouldn't miss out on.

25 per cent off Grain's one-week meal plans

Photo: Facebook/Grain Singapore
The online restaurant prides itself in serving up delish meals that are good for you, and now the company wants to encourage more folks to get inoculated — Grain is offering 25 per cent off for one week of its Meal Plans subscription service. Prices start at $9.95 per meal, and the menu consists of a mix of local, Western and fusion dishes that won't thwart your #cleaneating plans. Opt for the single, couples or family plans and choose how many meals you'd like to pre-order for the week. To redeem, upload a screenshot of your vaccination records on HealthHub via the Singpass app. More info here.
Free fries at Shake Shack

Photo: Instagram/Shake Shack Singapore
From Jul 1 to 15, if you've had at least one vaccine dose, you're entitled to free crinkle cut fries at Shake Shack with every purchase of a burger. To redeem, just present proof of your vaccination on the TraceTogether app or a physical vaccination card when you're placing your order at any of the six Shake Shack outlets islandwide. Limited to one redemption per customer. More info here.

Free chili crab buns from House of Seafood

Photo: Facebook/House of Seafood
The Punggol seafood restaurant that made headlines for its crab-walking publicity stunt is now offering 10,000 free chili crab giant buns (usually priced at $28.80 each) to those who have received at least one vaccine dose. Customers will also have to purchase at least one menu item to score a free chili crab giant bun. Limited to one redemption per order, and only for dine-in and takeaway orders (not from third-party delivery platforms) as you'll have to present proof of vaccination upon ordering at its Punggol outlet. More info here.

Discounts at over 50 merchants under the #iamvaccinatedsg movement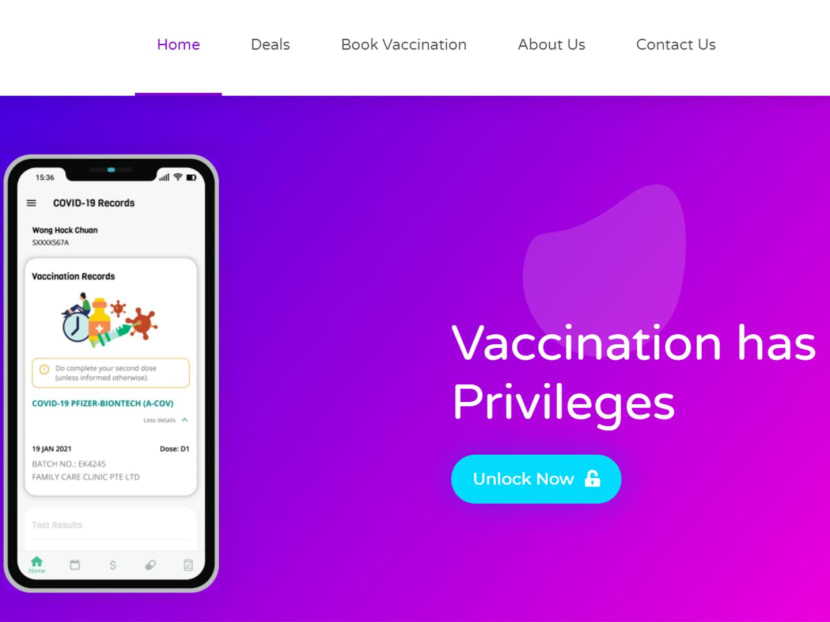 The promos run the gamut from lifestyle and beauty deals to dining and household discounts. If you're looking to snag a good deal at TheFaceShop, there's 10 per cent off with a minimum spend of $50. Or perhaps it's time to stock up on health supplements — GNC is offering 15 per cent off to vaccinated peeps. If you need help with household chores after your jab, concierge platform Helpling has $35 off general cleaning services for new users. Foodies can choose from seven dining deals, including $2 off at Smooy Yoghurt. For heartier meals, there's 25 per cent off Hard Rock Café Sentosa as well.

The full list of participating merchants and the deals and discounts they're doling out to newly-vaxxed folks are consolidated here.
Free Gojek rides to and from vaccination centres

Photo: Instagram/Gojek Singapore
To encourage people to get vaxxed, Gojek is offering two $15 vouchers to users who are heading to/from vaccination centres. All you have to do is to ensure your pick-up or drop-off location is set to one of the Ministry of Health (MOH) approved vaccination centres or clinics. Then click on Promos and apply the voucher when you're booking the rides. Valid from 8am to 8pm daily, until Aug 31.

$3 off taxi fares

Photo: Facebook/Comfort DelGro Taxi
ComfortDelGro is offering $3 off taxi rides for people leaving vaccination centres. Make sure you have the ComfortDelGro Taxi app, and that you're within a 200m radius of a vaccination centre and your location settings are turned on (go to 'Settings' on your phone, and ensure location access is always allowed for the app). You'll then be assigned promo code CDG3VKA (valid from Jun 1 to Jul 31) which you can use for your ride home from the vaccination centre. You'll also be able to use the same promo code when you head back to the vaccination centre for your second jab. Limited redemptions per centre, and valid until Jul 31. More info here.