Win The Matrix Resurrections Premiere Tix & Premiums At This Year's Singapore Comic Con
The teaser trailer for 'Circle Line', the highly-anticipated monster movie starring Jesseca Liu and Peter Yu, will be also be launched there.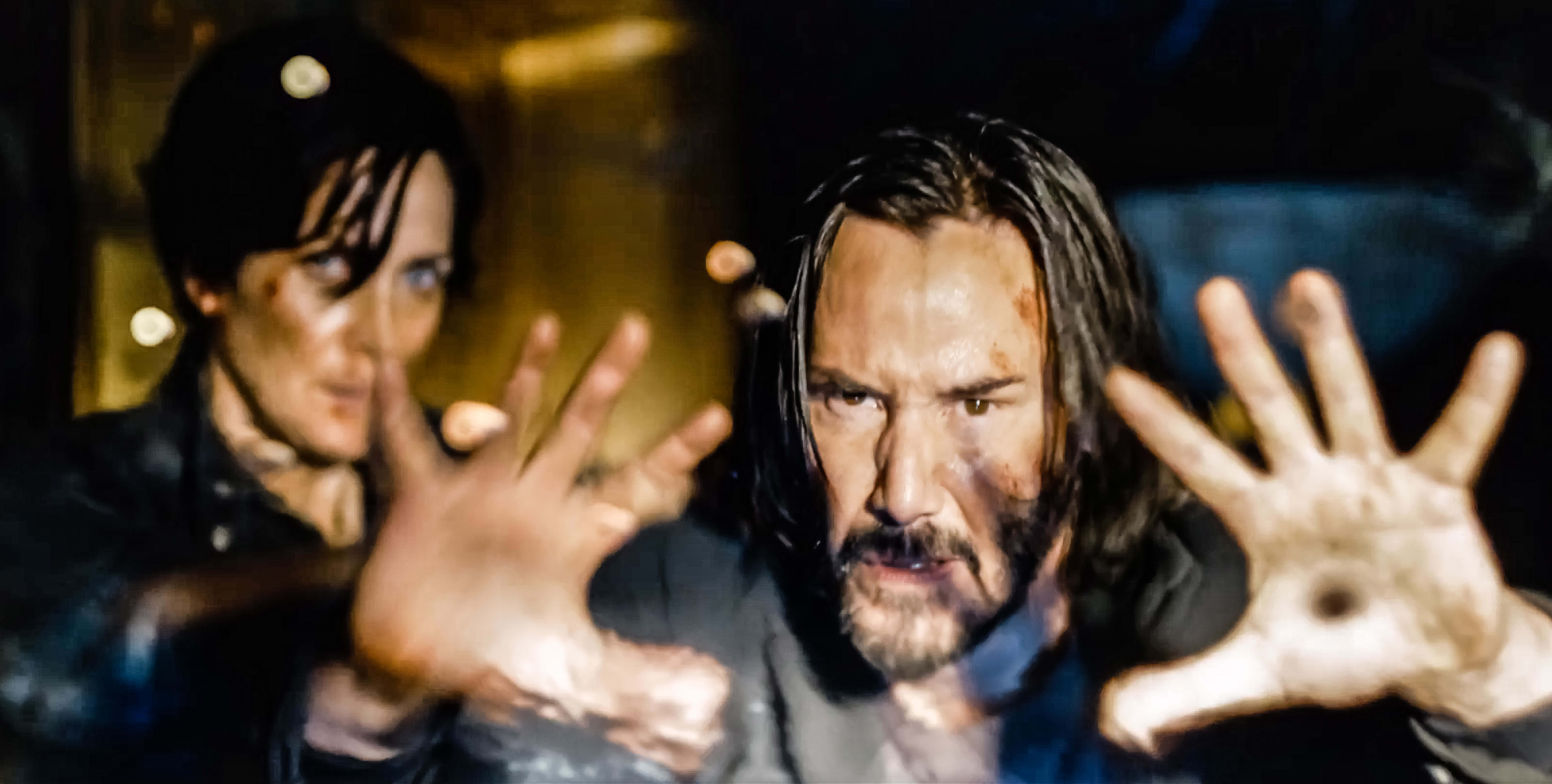 Singapore Comic Con (SGCC), Southeast Asia's ultimate pop culture showcase, is back!
To be held virtually from Dec 3, 2021-Jan 2, 2022, SGCC 2021 is a free event with something for everyone: from toys and collectibles to comics to esports and cosplay.

The SGCC (previously known as the Singapore Toy, Game & Comic Convention) is split into two segments: SGCC online and SGCC E-Mall by Shoppe.

SGCC Online is the main content hub where fans can access interviews with creators and virtual exhibitor booths. Once released, all video content on the virtual stage will be available till Jan 2, 2022. For E-sports fans, SGCC will livestream the Asia Esports Festival 2021, featuring tournaments for Dota 2, Valorant, Call of Duty Mobile, Mobile Legends Bang Bang, Pokemon Unit and Counter-Strike: Global Offensive.

There's also a Work In Progress (WIP) Programme, an initiative by SGCC aimed at helping aspiring creators gets published. The top 10 submissions will be featured on SGCC Online, while the Top 3 entries will be given a chance to pitch directly to a panel of publishers and media companies as well as an S$800 cash prize.

Elsewhere, SGCC E-Mall by Shopee is the go-to place for the latest and exclusive merchandise drops from all our exhibitors. Special promos and discounts will be available throughout the SGCC period.

For registration and the latest schedule, visit singaporecomiccon.com. Remember: Admission is free!

Meanwhile, here are a few events to look out for at the SGCC.

/SGCC 2021 TikTok Cosplay Contest Compilation Video
When: Dec 3, 4pm
Comic Con isn't Comic Con if it doesn't have a cosplay competition. Find out what our fans would have worn to SGCC this year, and who won the 2021 TikTok Cosplay Contest!

= = = = =
/How The Woke Salaryman Comics are made (live)
When: Dec 4, 2 pm
Wei Choon Goh and He Ruiming, the co-founders of The Woke Salaryman will share with fans about how their blog went viral with one webcomic, how they juggle between their freelancing responsibilities and their side hustle, and of course, any financial advice you need.
= = = = =

/Circle Line: 'Live' Meet & Greet
When: Dec 4, 5pm
Finally, some news about this long-gestating (why so long?) local creature feature starring Jesseca Liu, Peter Yu and Andie Chen. Director JD Chua and Liu will be sharing the teaser trailer as well as special footage and behind-the-scenes stories.

= = = = =

/Singapore Rockers in the Vietnam War?: Introducing DKD, the new comic series inspired by the true accounts
When: Dec 7, 2pm
Boon Lai, the creator of the new graphic novel series The Once-&- Marvellous DKD, will explain what went into the almost-five-year-in-the-making project about a group of Singaporean rockers who were embroiled in the Vietnam War in the '60s.

= = = = =

/Ah Girls Go Army Sharing Session
When: Dec 12, 5pm
Jack Neo
is in the house (virtually, that is) to share behind-the-scenes stories from his currently-in-production military dramedy. He'll also giving out autographed posters and gala premiere tickets. Follow
@ahgirlsgoarmy.official
on Instagram for more exciting updates.
= = = = =

/The Matrix Resurrections weekly contest
Welcome back to The Matrix! Win exclusive premiums (including a hoodie, a gamer mouse mat, wireless charger, phone card holder, posters) and tickets to the Keanu Reeves-starring sci-fi epic at Shaw Theatre Lido IMAX on Dec 21. The movie opens on Dec 22. Contest details to be announced later.