You Can Collect TraceTogether Tokens From About 100 Locations Now — Here's Where To Go
These include community centres and mobile booths.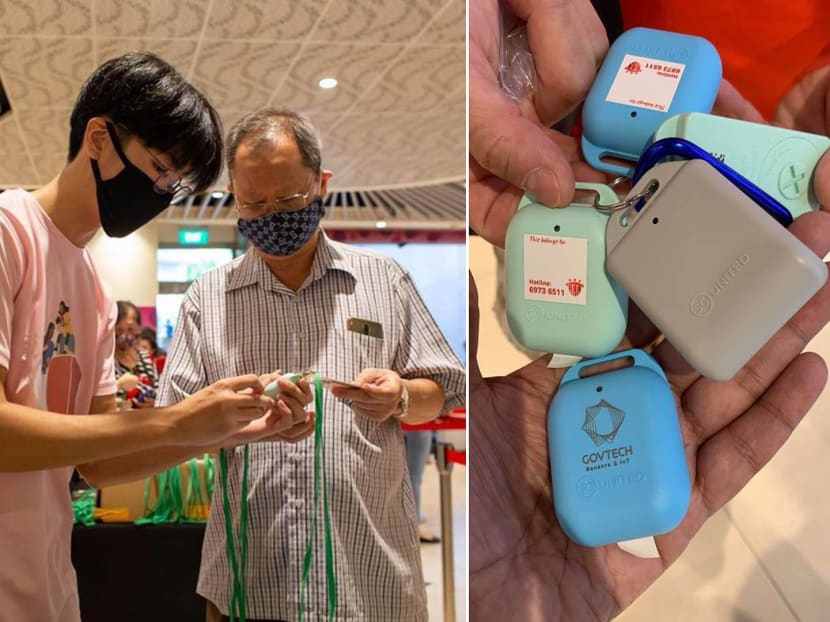 More than 100,000 TraceTogether tokens have been distributed since Sep 14, when the nationwide exercise kicked off in Tanjong Pagar and and Jalan Besar districts. Now, the next phase of distribution is underway.
Since Oct 1, the distribution exercise has been expanded to about 100 locations islandwide. The list includes 18 community centres in Ang Mo Kio, Bishan, Toa Payoh and Sengkang. Besides that, there are mobile booths where you can collect your tokens from, or learn how to download and use the app. These are located islandwide, in various venues with high footfall, such as malls (list of venues below).

Why do we need TraceTogether if we're already checking in to places via SafeEntry? Senior Minister of State for Health Janil Puthucheary addressed this oft-asked question when he visited a mobile booth at Bedok Mall on Oct 4.
"For the healthcare professionals who do contact tracing, there are two questions that they ask," Dr Puthucheary told Today. "The first is where and how did you get your infection, and SafeEntry is better at helping us answer this question. The second question they ask is who could you have passed this infection to, and TraceTogether is better at answering that question. So we need both."
The TraceTogether app and tokens provide an initial list of close contacts of Covid-19 cases, and supplement manual contact tracing by identifying close contacts that users infected with Covid-19 may not know of or cannot recall.
The use of TraceTogether will be made compulsory for large gatherings and higher risk activities as Singapore gradually opens up more. Currently, TraceTogether tokens can also be used for SafeEntry check-ins at selected locations such as FairPrice and Sheng Siong supermarkets, and 25 malls islandwide. For the full list, go to the Token Go Where website (https://token.gowhere.gov.sg).
The TraceTogether token and app help enhance contact tracing efforts by exchanging short distance Bluetooth signals with other tokens or with mobile phones running the TraceTogether app nearby. Both the app and device do not capture geolocation data or have internet or cellular connectivity. Proximity data of close contacts are encrypted and stored for no more than 25 days, and is only extracted from users who have been infected with Covid-19.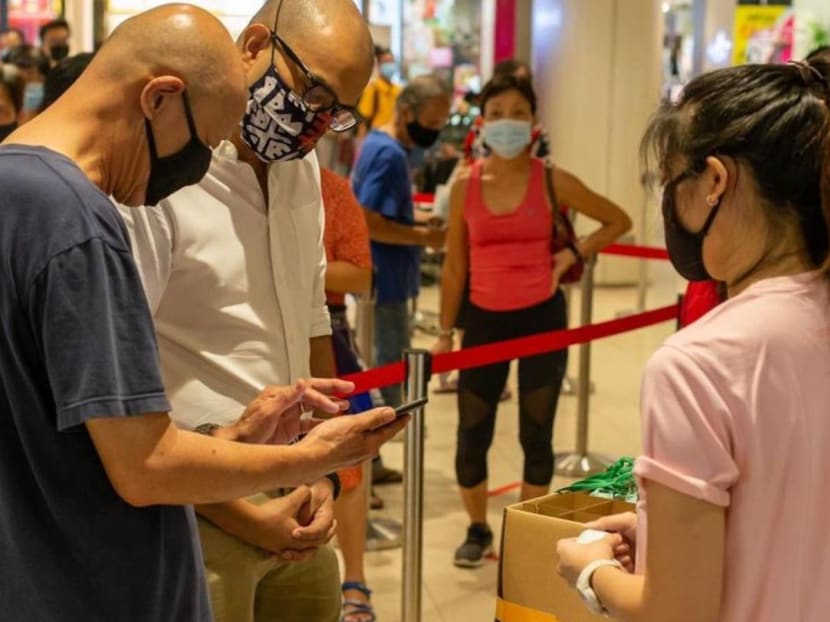 There are currently about 100 locations — both mobile booths and CCs — where you can collect the TraceTogether tokens from. Scroll on for the list of collection points, or head to the Token Go Where website to find out which is closest to you. Those who don't live in these neighbourhoods but want to pick up the tokens now may also do so at these designated collection points.
CCs:
1) Anchorvale CC
2) Ang Mo Kio CC
3) Bishan CC
4) Cheng San CC
5) Ci Yuan CC
6) Hwi Yoh CC
7) Kebun Baru CC
8) Marymount CC
9) Punggol Park CC
10) Rivervale CC
11) Sengkang CC
12) Teck Ghee CC
13) Thomson CC
14) Toa Payoh Central CC
15) Toa Payoh East CC
16) Toa Payoh South CC
17) Toa Payoh West CC
18) Yio Chu Kang CC
Where to find TraceTogether mobile booths:
10 October Sat (11am - 3pm) IMM
10 October Sat (11am - 3pm) Lot One Shopper's Mall
10 October Sat (5pm - 9pm) Bugis Junction
11 October Sun (11am - 3pm) CompassOne
11 October Sun (11am - 3pm) Junction 8
16 October Fri (11am - 3pm) Marina Square
17 October Sat (11am - 3pm) JCube
17 October Sat (11am - 3pm) Seletar Mall
17 October Sat (5pm - 9pm) Westgate
18 October Sun (5pm - 9pm) Northpoint City
24 October Sat (11am - 3pm) Wheelock
24 October Sat (11am - 3pm) SingPost Centre
25 October Sun (11am - 3pm) Clementi Mall
31 October Sat (11am - 3pm) Vivocity
7 November Sat (5pm - 9pm) PLQ Mall
8 November Sun (5pm - 9pm) Tampines Mall
More info at https://token.gowhere.gov.sg.
Photos: Janil Puthucheary's Facebook page