Sembawang White Bee Hoon Founder Opening Prawn Noodle Eatery With Lok Lok
The 68-seat Fei Lou Fatt will also offer "prawn-zuke", a version of Japanese ochazuke with prawn broth.
The 68-seat Fei Lou Fatt will also offer "prawn-zuke", a version of Japanese ochazuke with prawn broth.
Ask any Singaporean about their favourite comfort food, and you will likely hear "prawn noodles". When done right, the soupy dish is a joy to slurp up — springy crustaceans and noodles soaking in rich, briny broth.

While prawn mee hawker stall Ming's Prawn Noodle recently announced its closure due to rising operational costs, there's a new eatery to check out if you're craving for the dish.

Called Fei Lou Fatt (which means 'prosperous fat man' in Cantonese), it's opened by and named after the nickname of Tay King Huak, founder of the famed Sembawang white bee hoon restaurant chain. The 68-seat casual diner is located in a shophouse near Springleaf MRT station at Upper Thomson Road, and will start serving customers on February 8.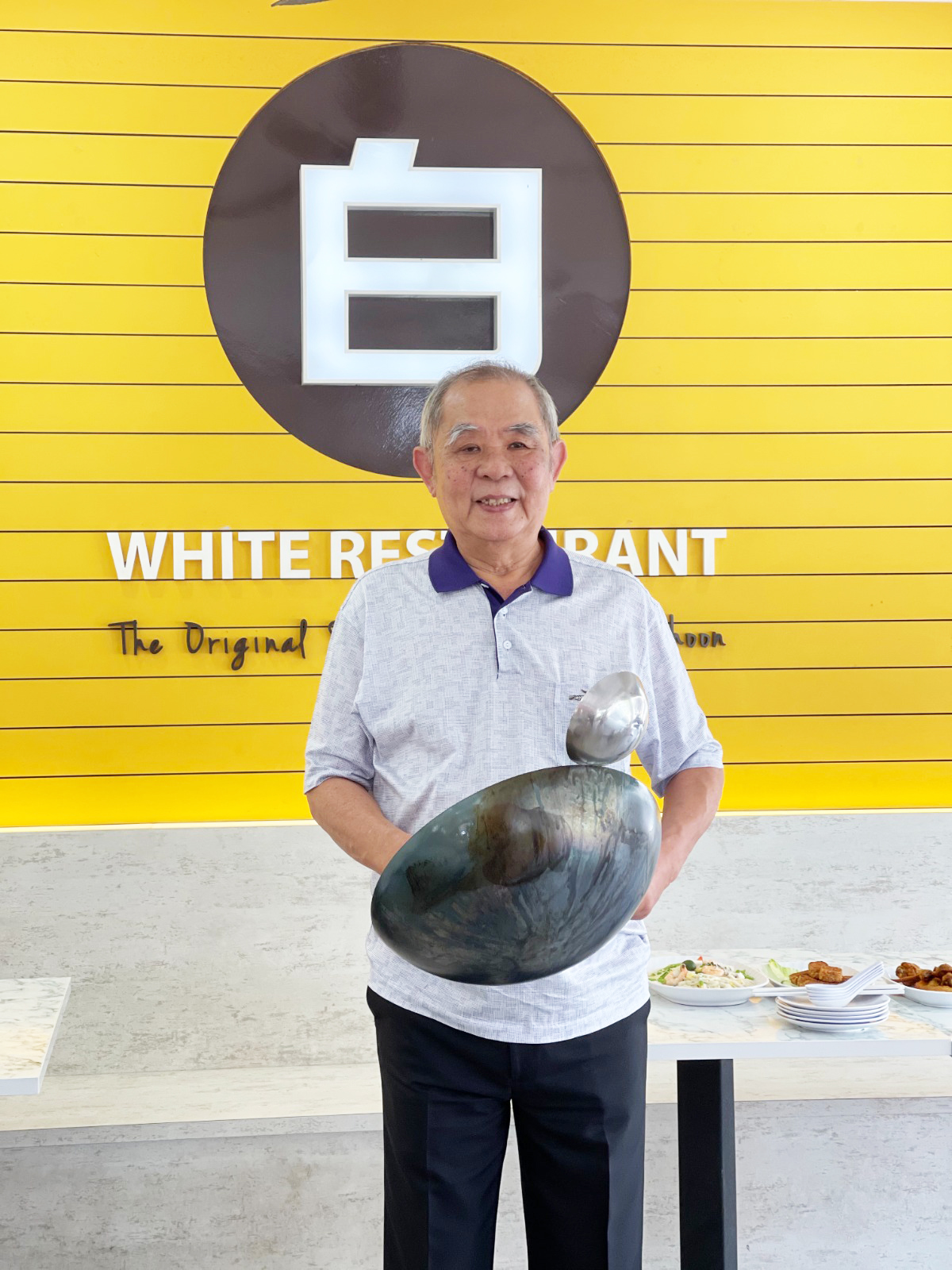 From selling white bee hoon to prawn mee
It's hardly random that King Huak, who's affectionately known as Uncle Tay, is selling prawn noodles. The 74-year-old started his seafood white bee hoon business as a hawker stall over 20 years ago before rebranding it as a restaurant concept in Sembawang called You Huak (which is still operating today, though its six outlets are known as White Restaurant).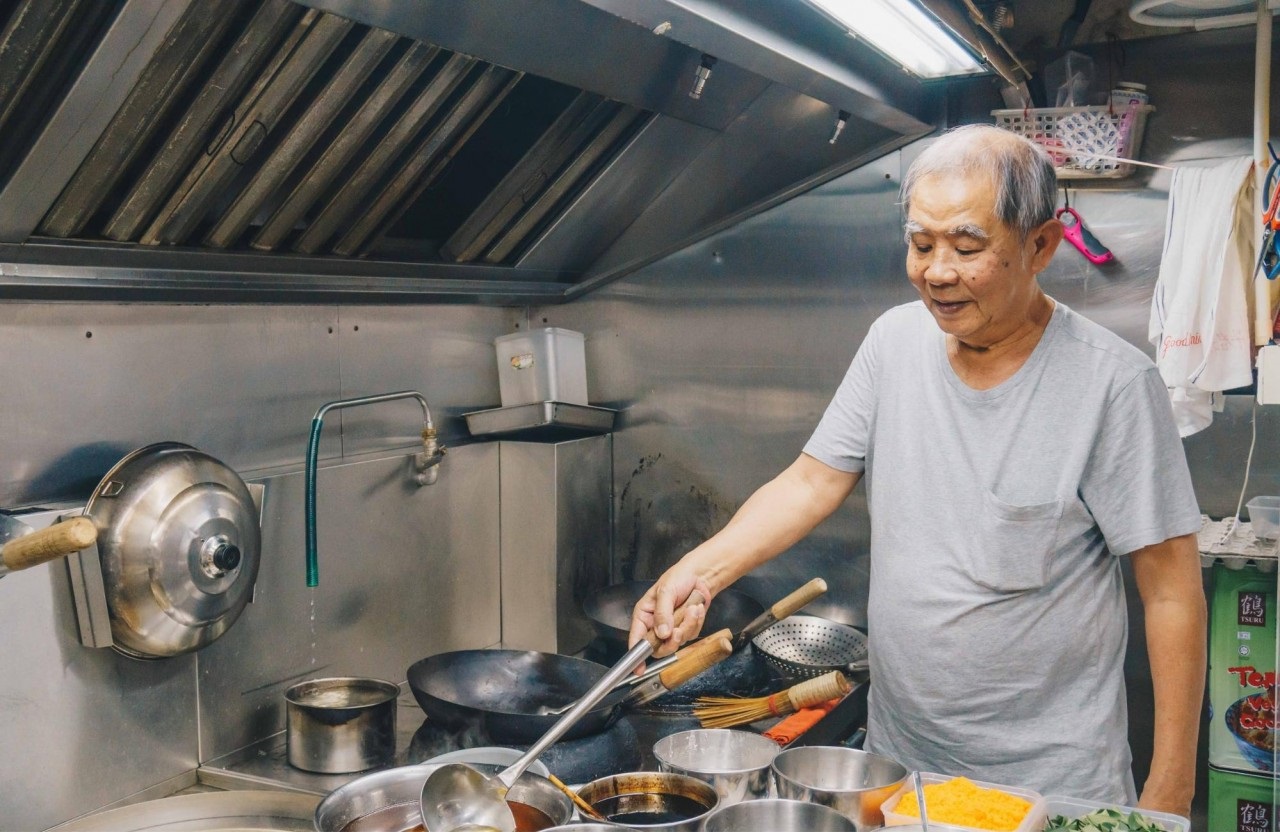 Don't waste the prawn heads
To make use of the oft-discarded fresh prawn heads from his bee hoon, King Huak started selling prawn noodles with prawn head broth. He opened Sembawang Prawn Noodles in 2011 as a small stall within his You Huak restaurant space at Jalan Tampang. The noodles became a hit, though King Huak closed the stall in 2014 to focus on expanding his chain.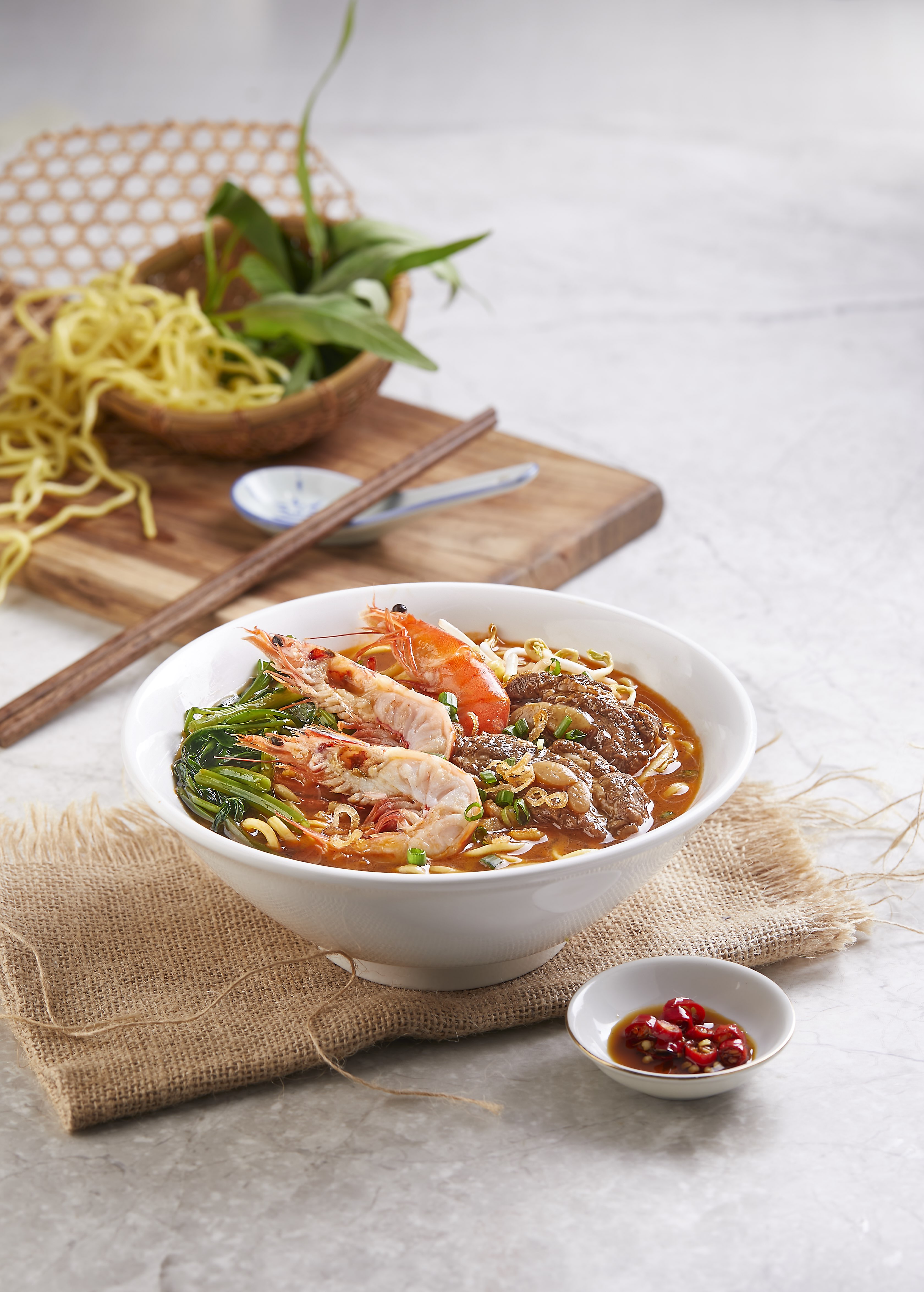 The menu
Fei Lou Fatt's comeback menu features a selection of prawn and pork rib noodles with prawn broth that is slow-cooked daily for almost 10 hours. The laborious process involves using a lot of prawns just to yield a small amount of broth — about 120kg of ingredients for 50kg of broth.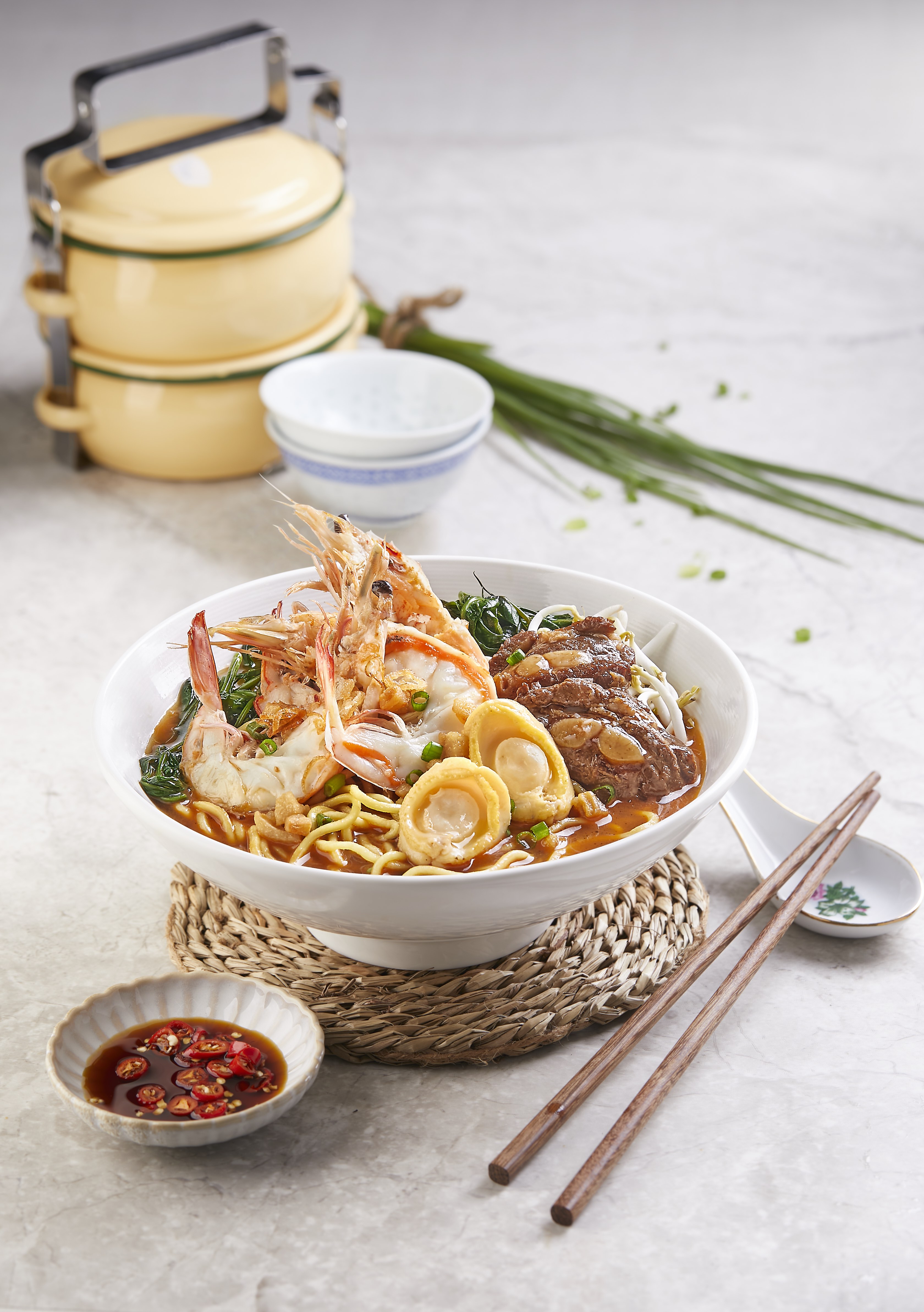 Abalone prawn mee
Prices start from $8 for the small-sized basic Prawn Noodle, while you can also get Big Prawn Noodle ($16), Prawn and Braised Pork Ribs Noodle ($8 for small, $11 for big) and a luxe Fei Lou Noodle ($20) with jumbo prawns, herb-braised pork ribs and abalones in prawn broth. There are also dry versions of the noodles available, tossed in a house-made hae bee hiam "volcano chilli". The eatery offers your choice of yellow noodle, bee hoon, thick bee hoon and kway teow for your prawn mee.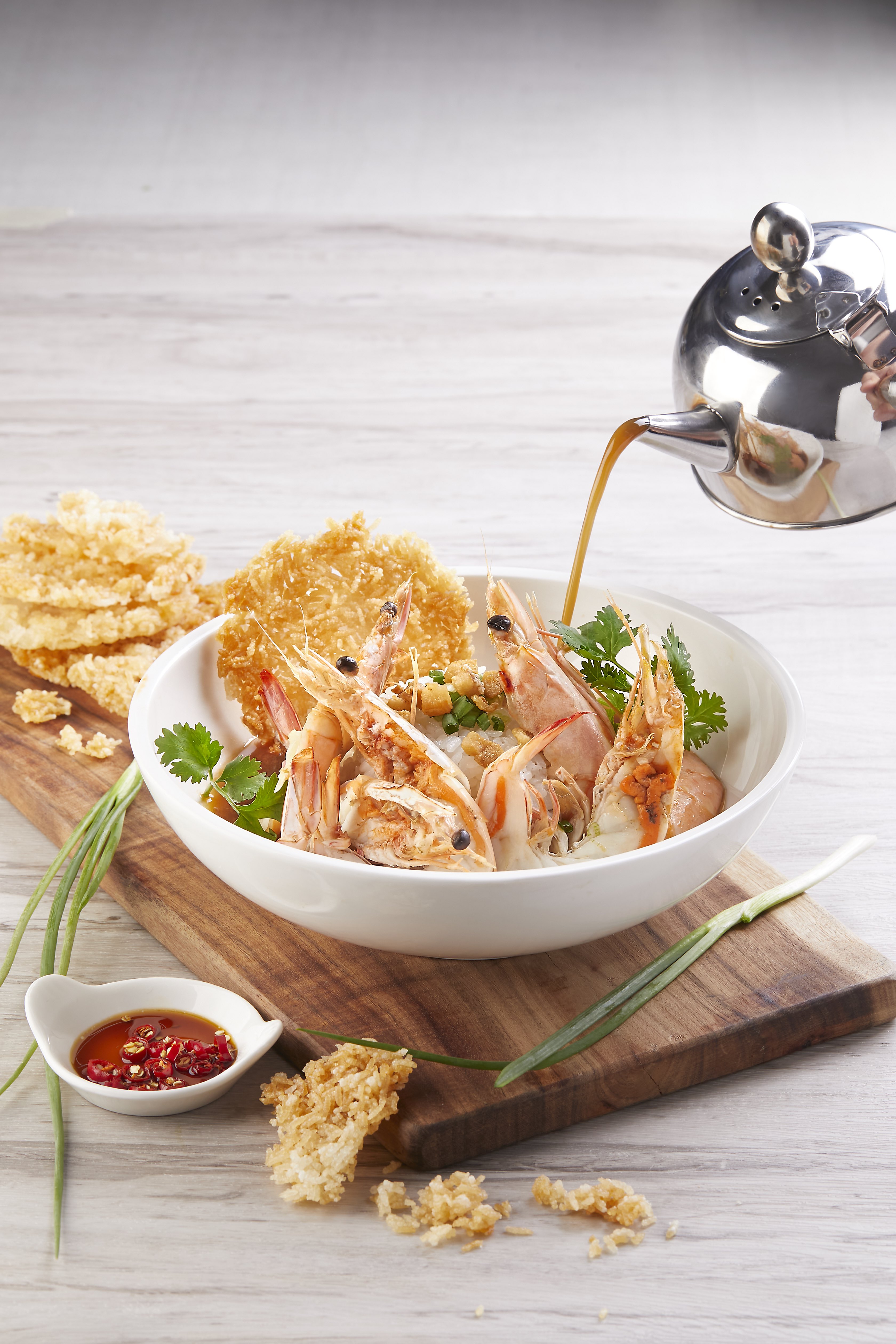 Prawn ochazuke
There's also a mod Prawn-zuke ($8/$16), which is inspired by the Japanese dish ochazuke, where dashi broth is poured over rice. At Fei Lou Fatt, the dashi broth is replaced with prawn soup served on the side, which you pour over Japanese rice, big prawns and a house-made fried rice cracker.
There's lok lok too
And it appears that this old-timer has also jumped on the lok lok trend; on the menu are over 20 types of fried Lok Lok (from $1.20 to $3 per skewer), which come with customisable seasonings like Sze Chuan Mala, Seaweed, Furikake and BBQ and are served with mayonnaise, Thai sweet chilli and Thai seafood green chilli.

Fei Lou Fatt opens on Feb 8, 2022 at 928 Upper Thomson, S787121. Tel: 6252-3400. Open daily 8am-10pm. Facebook, Instagram

Photos: Fei Lou Fatt