Sharon Au Said She "Cried In The Toilet" After Her City Beat Co-Host Kym Ng Beat Her Twice To Win Best Host At The Star Awards
Kym's wins were just a little hard to stomach for Sharon back then.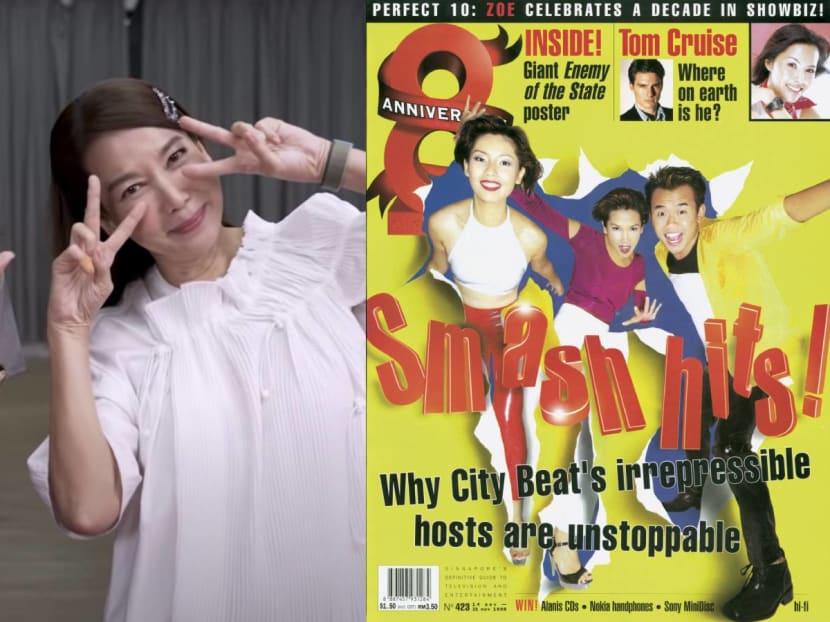 Who can ever forget City Beat? The Ch 8 infotainment show, which aired in the late '90s, was a mega hit, and ran for almost 10 years.

Though there was a revolving door of hosts throughout the seasons, the OG four — Bryan Wong, Kym Ng, Lina Ng and Sharon Au were undoubtedly the most well-loved and are often credited for the show's success.

And from 1998 till 2003, Kym, 54, and Sharon, 46, pretty much dominated the Best Variety Show Host category at the Star Awards for their work on City Beat. Kym won the award in 1998 and 1999, while Sharon took home the trophy from 2000 to 2003.

Recently, the two reunited on an episode of #JustSwipeLah, where they showed that their onscreen chemistry is as good as ever. Oh, and they spilled loads of tea about each other, like how Sharon once forgot to, um, wear a bra to work.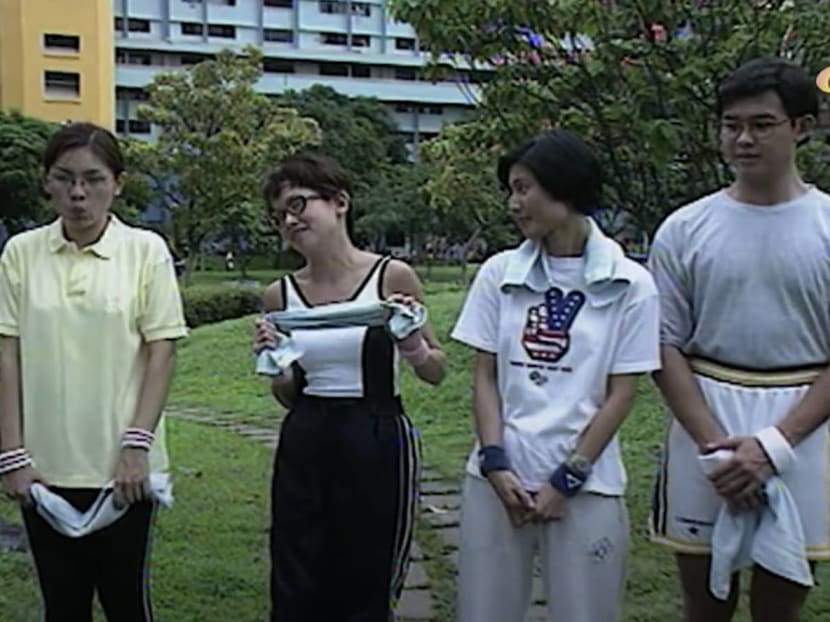 The duo also touched on a couple of more sensitive topics, like what went through Sharon's mind when Kym won the Best Variety Show Host award two years in a row for City Beat, essentially, um, beating her co-hosts Sharon and Bryan, both of whom were also nominated?

Though Sharon eventually won twice as many Best Host trophies than Kym for City Beat — by then Kym had left Mediacorp to join the now-defunct SPH MediaWorks so she wasn't in contention — she confessed that Kym's wins were a little hard to stomach at first.
Or in Sharon's words, it just "didn't feel good".

According to Sharon, she had asked herself: "Why was it always [Kym]?". She also said she "cried in the toilet".

A surprised Kym then apologised, which led Sharon to say that she shouldn't say sorry because the judges could see clearly [who was the better host].
Both stars eventually agreed that they should "ask the judges to say sorry" instead (they were joking, of course) but not before Sharon reiterated how very sad she was then.

But I told myself that I should really work harder in the future, she added.
Sharon and Kym were also full of praise for each other throughout the episode.

Kym described Sharon as "someone who's very talented, not only for variety programmes, [but for] theatre shows as well".

"She's very smart, and she's a very hardworking woman. What's most important is that she's clear about what she wants, and she works hard to reach that goal," Kym added.

Similarly, Sharon praised Kym for being "very hardworking", sharing that the latter "doesn't like to indulge in unnecessary things, like gossiping about others".

"For colleagues like us, she's a very good role model," said Sharon.
Watch the full video here: