Sharon Au's "Fave" Banh Mi Shop In Paris Having Pop-Up At Tiong Bahru Bakery
Nonette Banh Mi & Donuts in Paris is opened by the winner of MasterChef France. Sharon described its Vietnamese-French sarnie as a "sensory explosion".
Chic local cafe chain Tiong Bahru Bakery is hosting a pop-up this weekend (November 25 to 27) with hip Parisian banh mi and doughnut joint Nonette, which counts celebs like actress Ashley Park of Emily in Paris fame, American chef-author David Lebovitz and former Mediacorp artiste Sharon Au who's now based in Paris as its customers.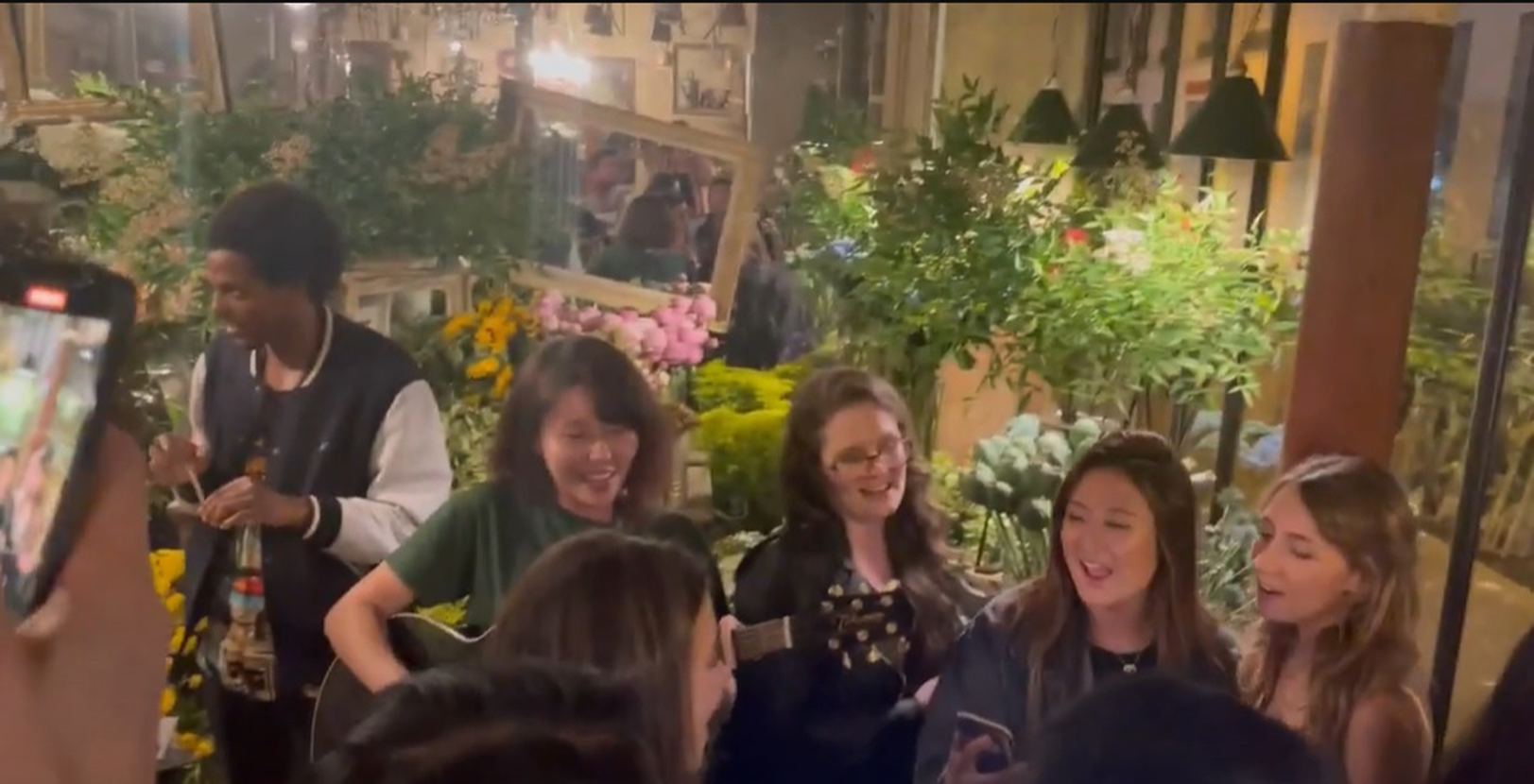 Emily in Paris actress Ashley (second from right) popped by on Nonette's opening day.
Photo: Singapore Global Network/Youtube
The three-day event at Tiong Bahru Bakery (TBB)'s outlet in The Foothills, Fort Canning Park, sees a trio of collaborative banh mi options, with each Vietnamese sarnie retailing at $12. The prices are slightly steeper than your average banh mi, though you can expect correspondingly fancier ingredients in return: think crusty baguettes from TBB smeared with atas French Bordier butter and crammed with housemade charcuterie, roasted garlic chicken or minced jackfruit.
No part of this story or photos can be reproduced without permission from
8days.sg
.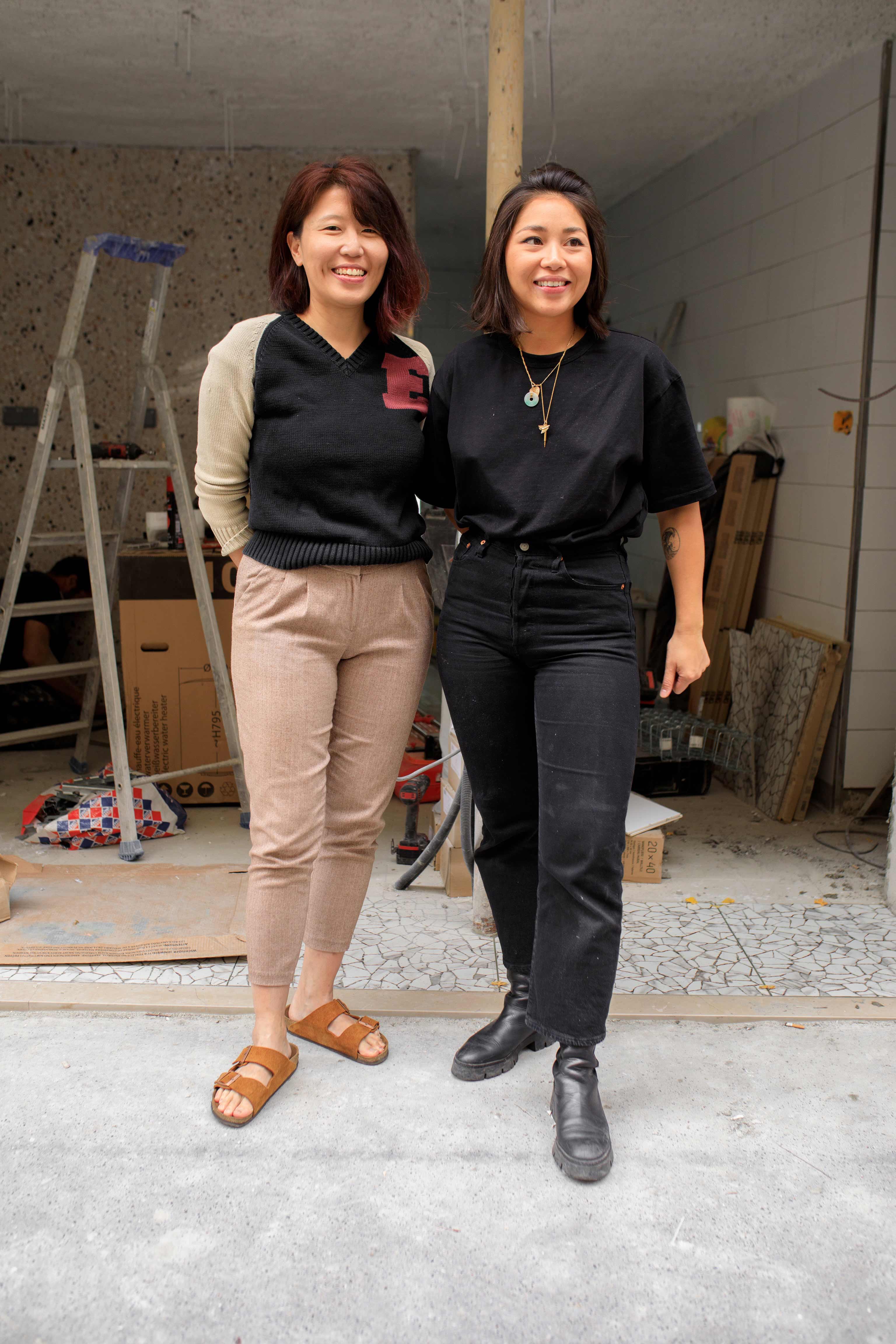 Nonette co-founded by winner of

MasterChef France

2015
Nonette was established in Paris last July by Pearlyn Lee (left), 39, a Singapore-born, Paris-based ex-banker, and Khanh-Ly Huynh (right), 31, a Vietnamese-French chef who was the champ of MasterChef France in 2015. 
Apart from serving banh mi, rather ironically, in the capital city of France – after all, the Vietnamese baguette sandwich only came about after the French colonised the Southeast Asian country – Nonette also sells doughnuts, some of which pack Singaporean-friendly flavours like kaya and pork floss.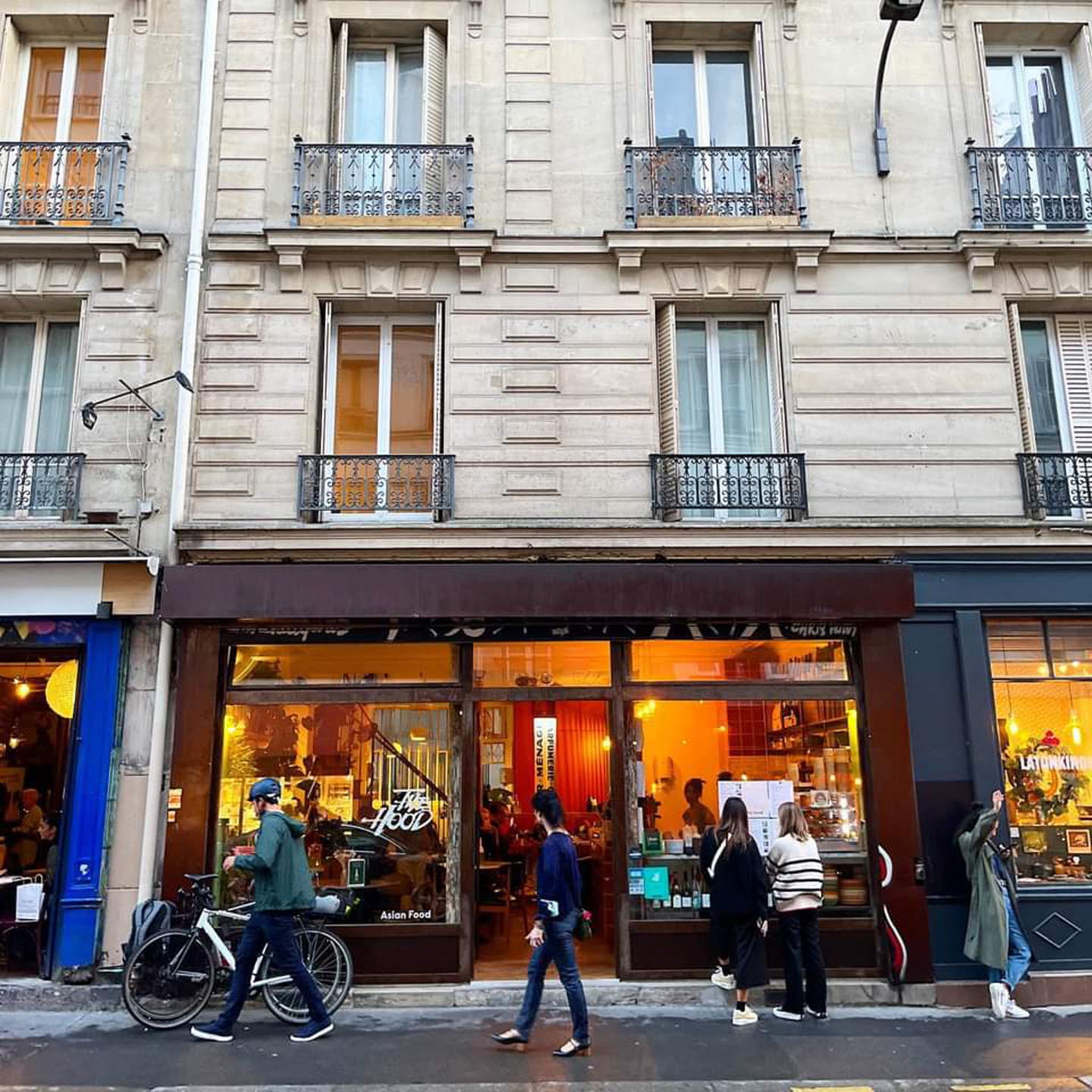 The takeaway sarnie shop is situated across the street from sister eatery The Hood (pictured above), which was opened by the same owners earlier in 2016. The Hood is a café specialising in southeast Asian grub including chicken rice, pandan chiffon cake and kaya toast.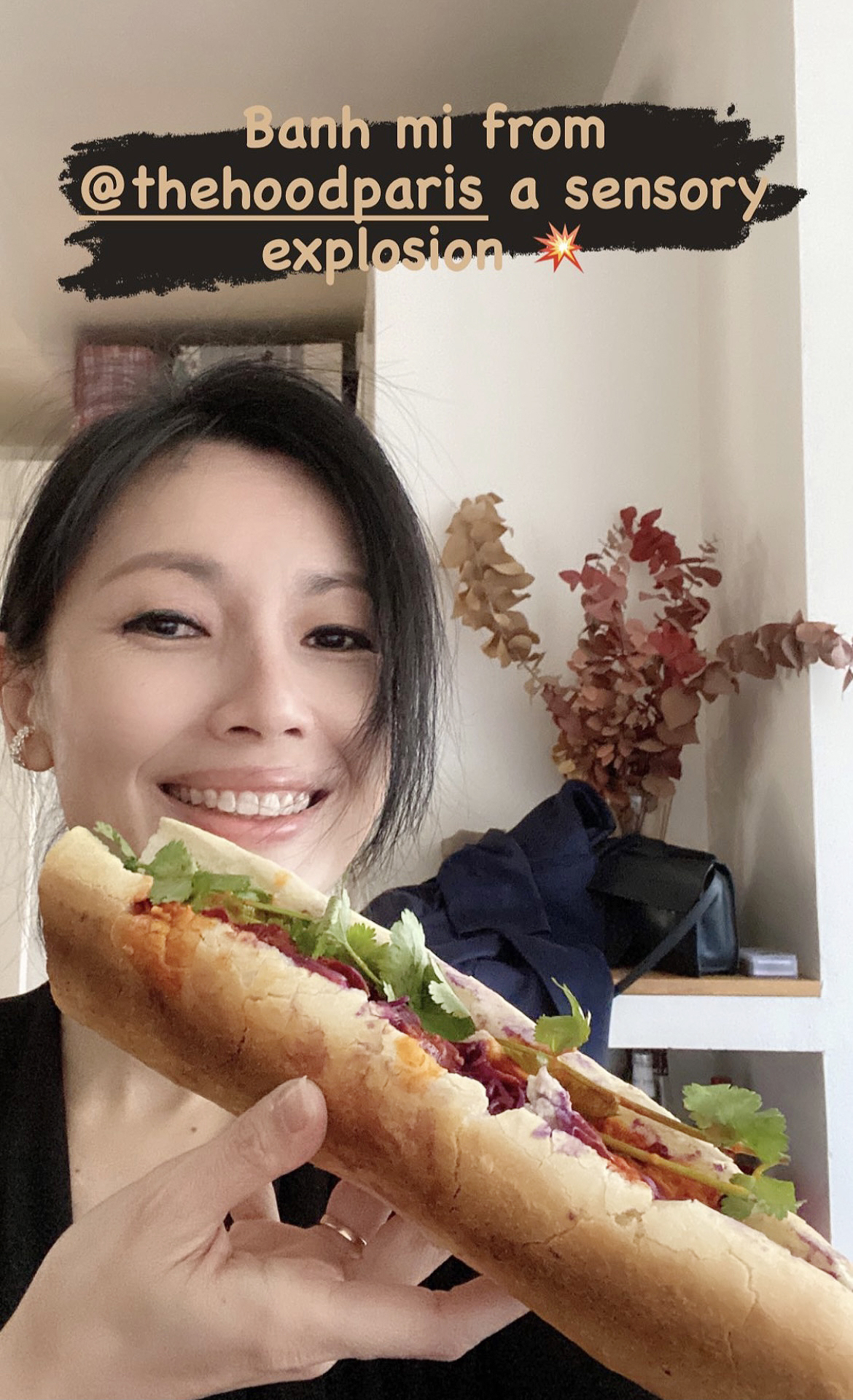 Sharon Au described Nonette's banh mi (which can also be ordered at sister cafe The Hood) as a "sensory explosion" in an IG story.
Photo: Sharon Au/Instagram
Sharon Au "a regular at both establishments"
Sounds like just the thing for a homesick Singaporean hanging out in the City of Love. "Sharon Au is a regular at both our establishments and very supportive. [The restaurants are] a slice of Singapore and her favourite [places] for Southeast Asian flavours in Paris," says Khanh-Ly. "She loves Nonette!" adds Pearlyn. "It's her favourite banh mi and doughnut spot [in the city]."
But don't just take their word for it: Sharon expresses those same sentiments in her Instagram post above, where she celebrated her "lunar birthday" by chowing down at her "fav place to hang out in Paris – The Hood (sic)". FYI: Nonette's banh mi can be ordered at The Hood as well. 
According to the chef, Sharon's go-to sarnie from Nonette is the Dac biet ("special" in Vietnamese; pictured below) – which, as it turns out, happens to be one of three banh mi flavours on offer at the Tiong Bahru Bakery pop-up.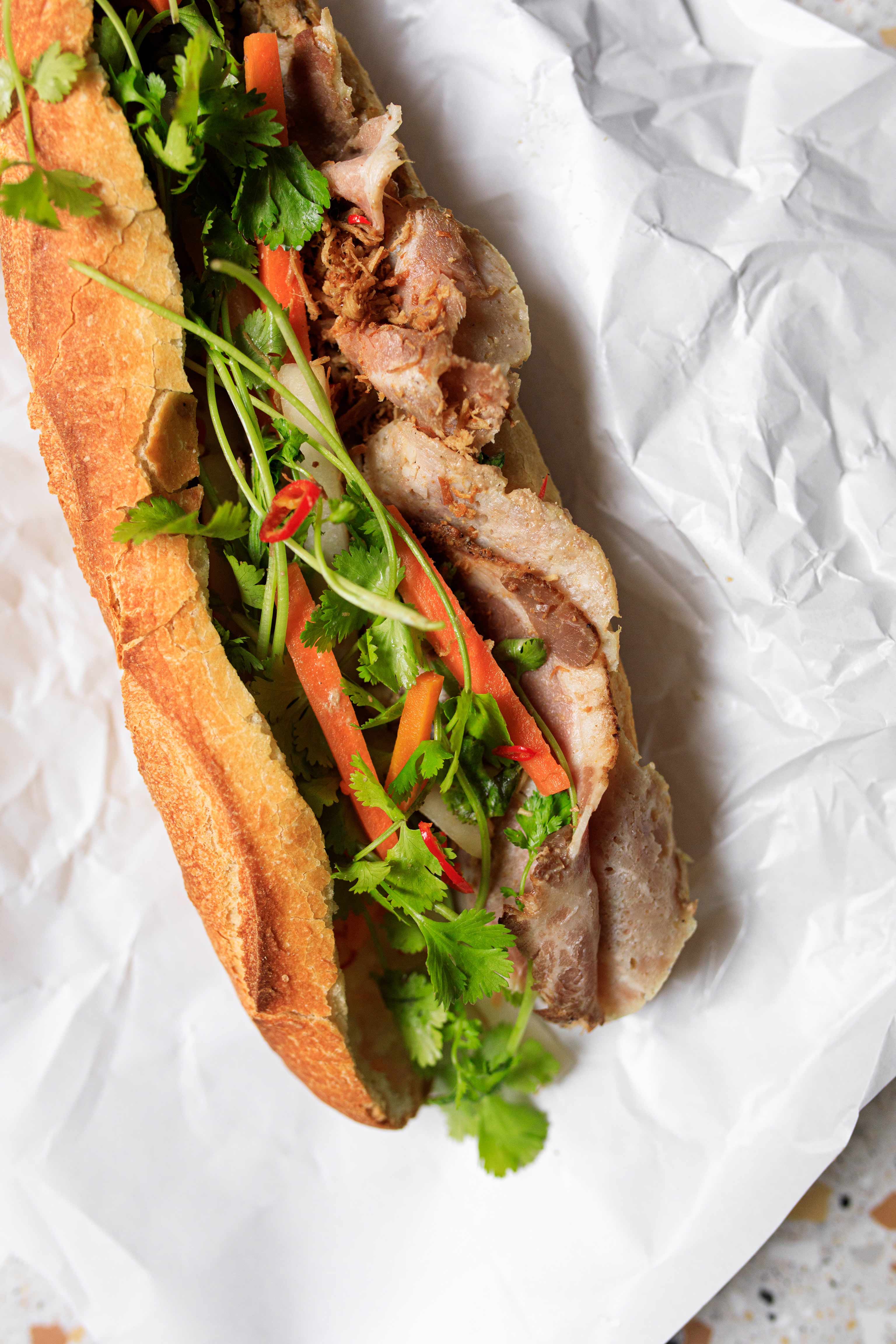 Three banh mi fillings to choose from
While Nonette's sarnies in Paris typically come with bread from a local bakery slathered with AOP butter from Bresse in eastern France – AOP stands for Appellation D'Origine Protogee or protected designation of origin, which means the product must come from a certain region and adhere to other strict specifications relating to quality – the team will use the upmarket French Bordier butter here (which TBB sells by the block) and the Singaporean bakery's baguettes, naturally. 
Other ingredients, like the housemade charcuterie, are "made locally with local products, as we seek to achieve the same result using local produce wherever we go," explains Khanh-Ly. These include housemade chicken liver and shallot pate, cha lua (Vietnamese ham), xa xiu (roasted pork loin, essentially like Vietnamese char siew), jambon thit nguoi (steamed pork belly, pictured below) and ruoc cha bong (pork floss).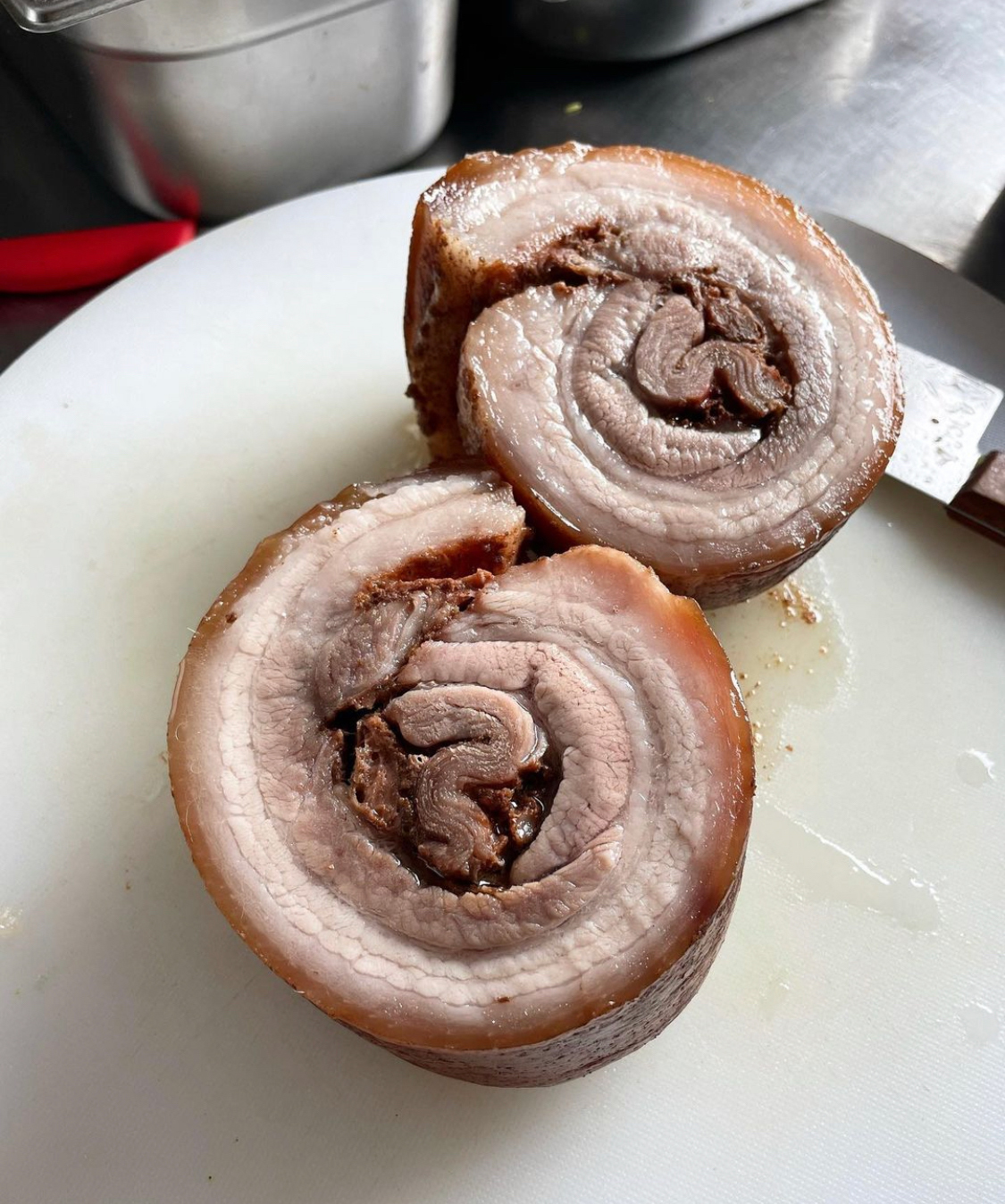 The meats are layered with fresh cucumber, carrots and pickled daikon in a buttered TBB baguette for the Dac biet ($12). The other two sandwiches, created specifically for the TBB pop-up, are the Poulet Roti (roasted soy garlic chicken) and vegetarian Jacquier a La Citronelle (Karana minced jackfruit with lemongrass and mayo).
While the banh mi will be personally made-to-order by Khanh-Ly alongside TBB staff for the pop-up, she teases that certain sarnies may be available even after the short three-day stint. "The jackfruit banh mi and roasted chicken banh mi may remain on the menu even after our collaboration date," she says. "It's up to Tiong Bahru Bakery."
This partnership came about during a chance meeting after "the Tiong Bahru Bakery management" visited The Hood in Paris. "In Paris, a lot of Singaporeans end up going to The Hood. We met and talked about [a collaboration], and everyone got pretty excited, then this happened," she tells 8days.sg.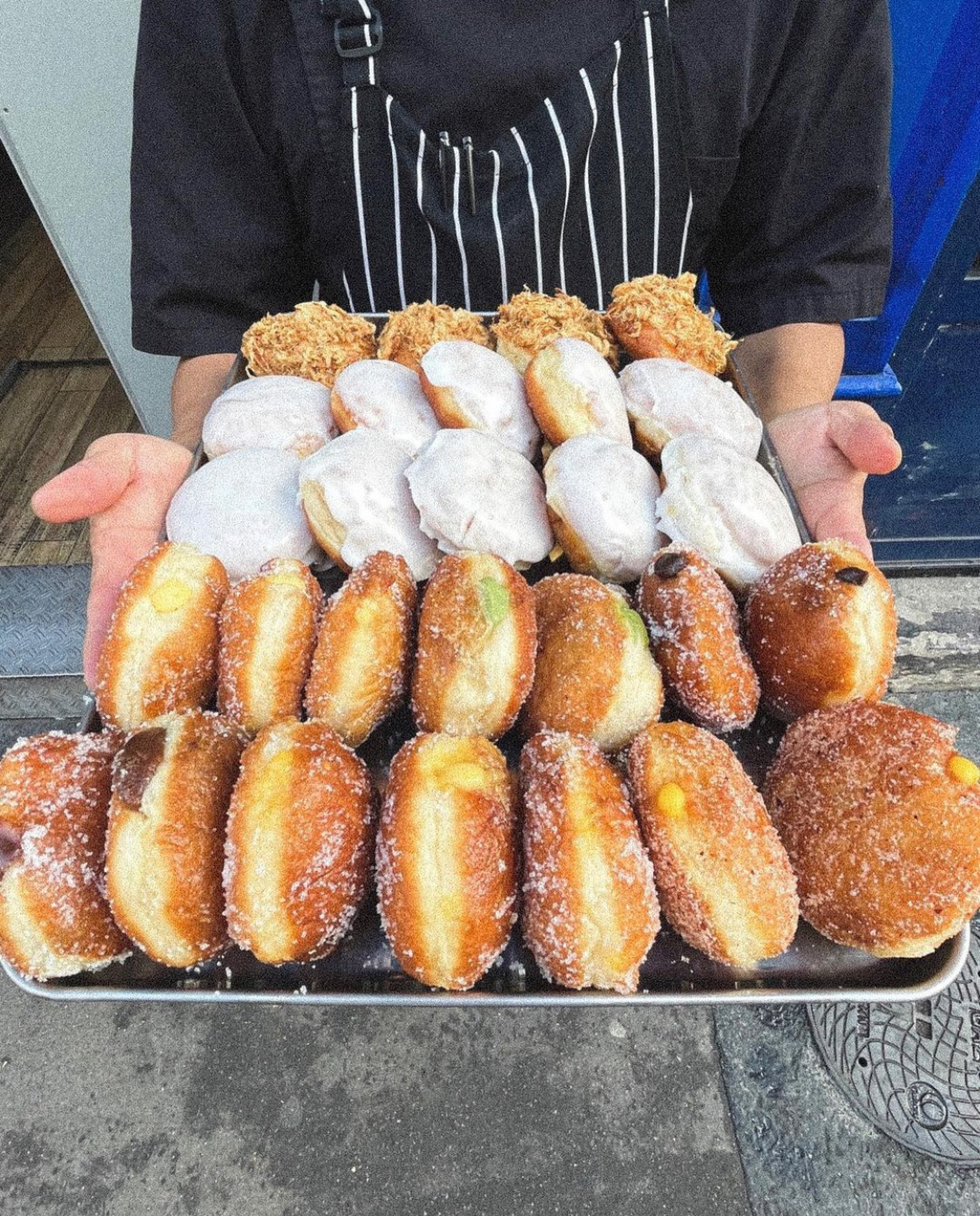 Sorry folks, no doughnuts for now
Will Nonette's doughnuts be available at any other point during their time in town? Unlikely, says Pearlyn, as they have a packed schedule during their month-long stay. 
However, the MasterChef France winner might have another collaboration featuring her small plates with Drunken Farmer by the Spa Esprit Group, a natural wine bar popular for its sourdough pizzas, tentatively scheduled for December 8.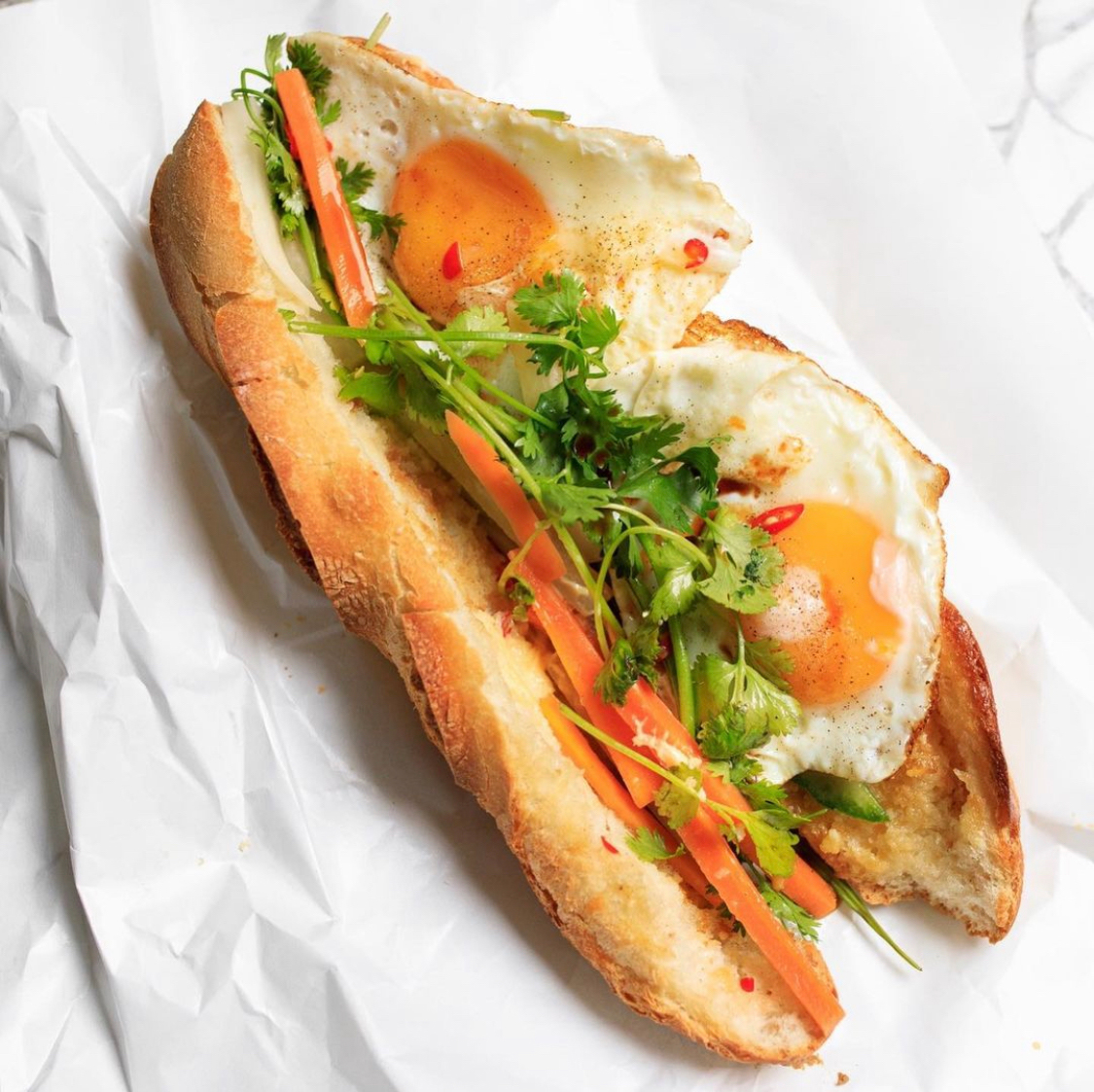 Nonette outpost in Singapore

possibly

in the works
On whether we can expect a permanent Nonette outpost here, Pearlyn says: "We definitely want to see Nonette here in the near future, and this visit in Singapore is a great way to see if there's a fit." She continues: "We've always wanted to travel with Nonette as a brand to share our version of banh mi outside of Paris. Singapore was naturally the first stop, as I'm Singaporean." 
When exactly? "It's hard to put a definitive date – let's say 12 to 15 months [from now] if all goes well," shares Pearlyn. She declines to reveal who she will be partnering for the Nonette outpost here as she's "still in discussions with various parties".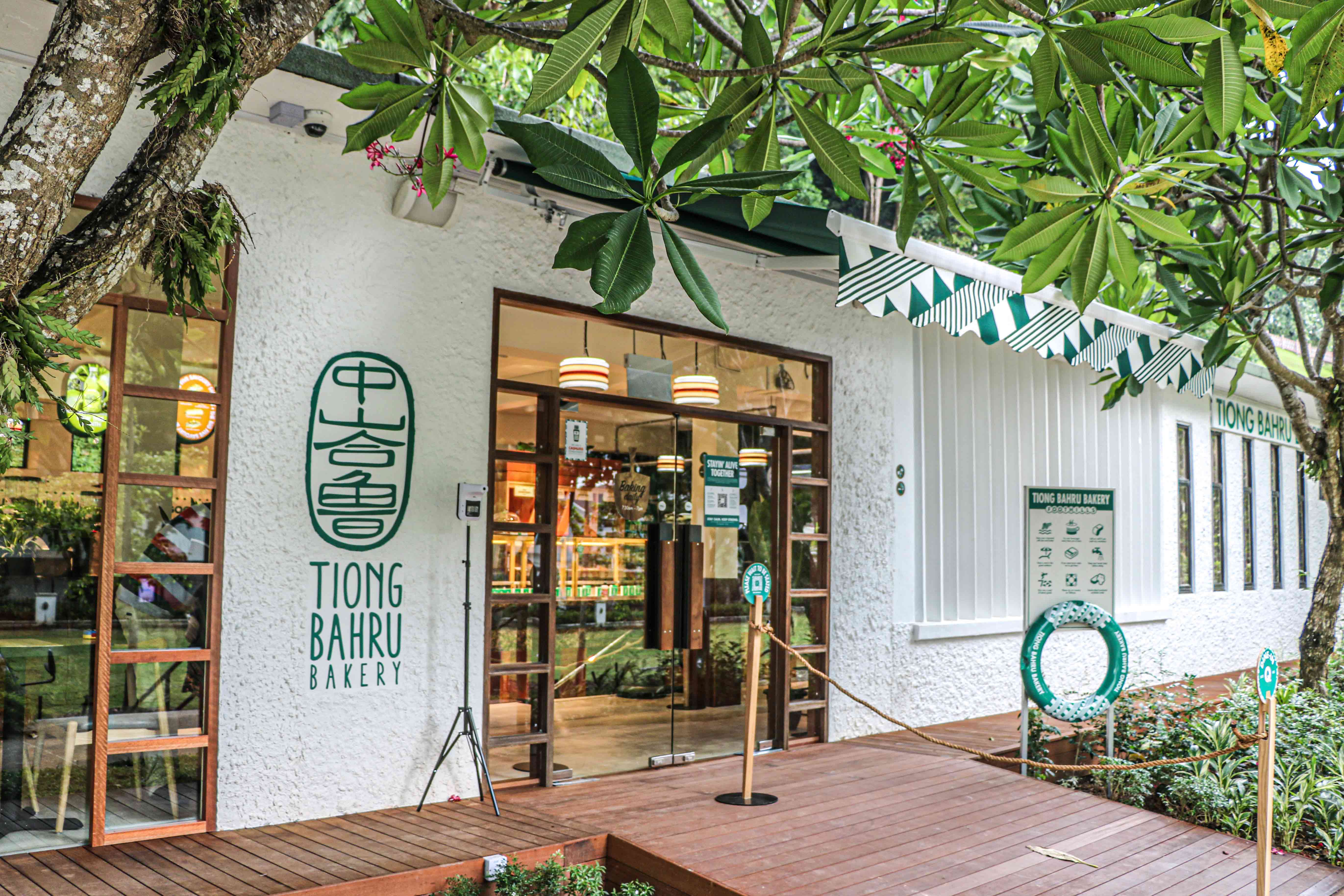 The details
The Nonette pop-up runs from Nov 25 to 27 at Tiong Bahru Bakery, The Foothills, Fort Canning Park, #01-05, 70 River Valley Rd, S179037. Open daily 7.30am – 7pm. Tel: 6877-4865. More info via Facebook & Instagram. For more on Nonette and The Hood.
Photos: Tiong Bahru Bakery, Nonette, The Hood
No part of this story or photos can be reproduced without permission from 8days.sg.