Shu Qi, 46, uses English to retort netizen who said that the secret to having a good bod is to not have babies
Even after so many years, Taiwanese actress Shu Qi, 46, is still regarded as one of Asian cinema's greatest beauties. 
When the actress, who is married to Hong Kong actor-director Stephen Fung, 48, posted snaps of herself in a sexy white dress on her socials recently, fans couldn't help but gush about how great she looked.
She must have gotten a lot of questions about how she stays in shape 'cos the next day, she shared a video of her and her pals working out and her "simple" secrets to keeping fit.
"Staying in shape is actually very simple. Don't sit when you can stand, don't lie down when you can sit, and maintain a happy mood. I eat everything, including desserts, in moderation, and then for dinner, I have a simple bowl of multigrain porridge. If I need to stay up late, I'll eat normally till I am 70 per cent full. But of course, you have to burn off as much as you consume," said Shu Qi.
"It is easy to lose weight healthily if you find something that suits your eating and workout habits. Don't just starve yourself."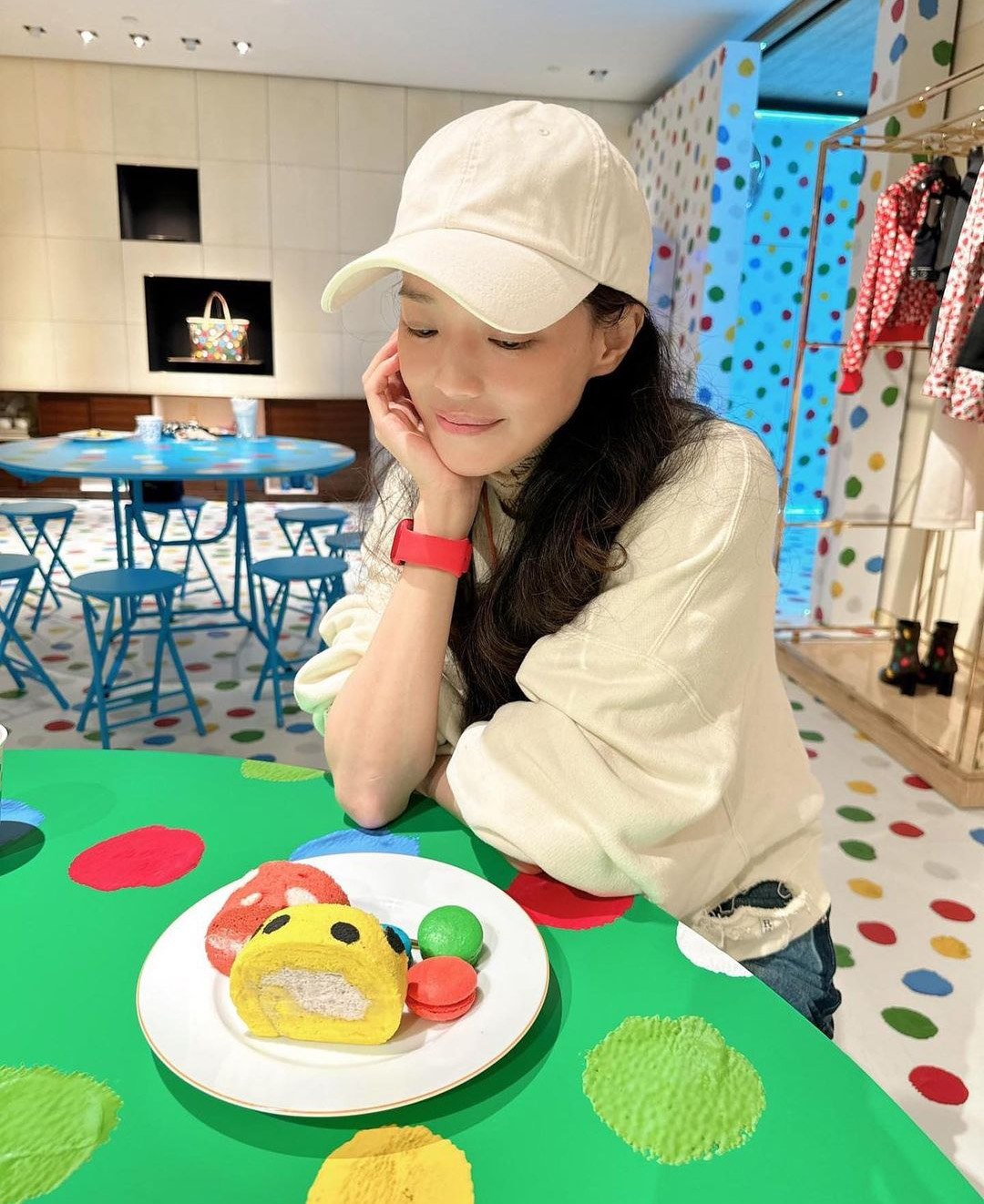 You are what you eat
Of course, what you eat is also important, added Shu Qi.
She abstains from fried food and if she wants to enjoy a tipple, she will limit herself to 100cc (100ml), which is equivalent to two-thirds of a glass of wine.
Well, they were far from simple, at least to netizens.
Many left comments such as: "What you mentioned is too difficult. My biggest hobby is to lie down and eat fried chicken. I am more suited to look at beautiful people like you, I give up on looking beautiful", "Only 100cc is as good as not drinking" and "I think I will give up on life".
Then there was one netizen, who commented in English: "And of course don't have babies, it changes your body".

That led Shu Qi to retort, and in English no less: "I have many friends who have had children, and their bodies are better than mine."  
Photos: Shu Qi/Instagram