Sim Lim Ice Cream Seller, 90, Gets Help From Netizens To Clean Up 1-Room Rental Flat
The elderly man lives alone, and makes ends meet by selling ice cream. Business has been poor due to the pandemic, and he has difficulty cutting ice cream slabs after a bout of Covid-19 weakened him.
While there are rare exceptions like
inconsiderate food delivery customers
, Singaporeans can be very kind and helpful. A group of netizens recently went viral for going all out to help elderly man Ng Teak Boon.

The 90-year-old 
–
hunched over due to old age 
–
is well-known as the "ice cream cart uncle" outside Sim Lim Tower, where he has been plying his trade for almost 50 years selling popsicles, cones and ice cream blocks with wafers and bread.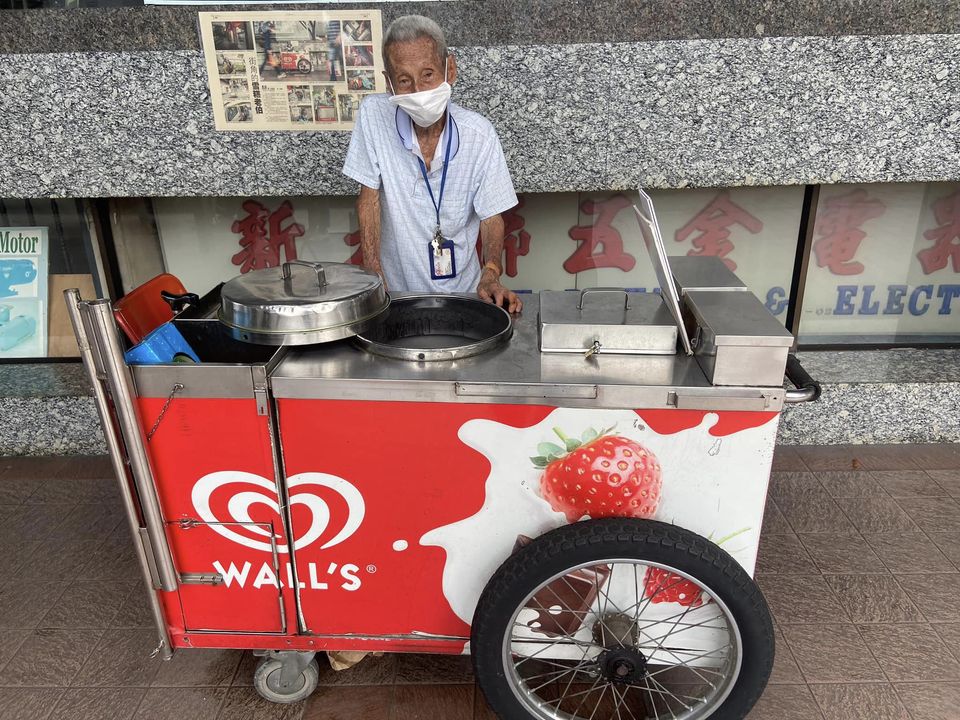 In a Sept 26 post, Facebook user Larry Lai highlighted Uncle Ng's plight after the latter came down with Covid-19. "His hands are weak after kena Covid and now he cannot cut ice cream slabs anymore. Therefore he sells ice cream sticks," wrote Larry.

According to him, Uncle Ng earns around $300 to $700 a month selling ice cream. During the pandemic's Circuit Breaker in 2020, Uncle Ng had to stop working for over a month, and struggled to pay his utilities bills and rent.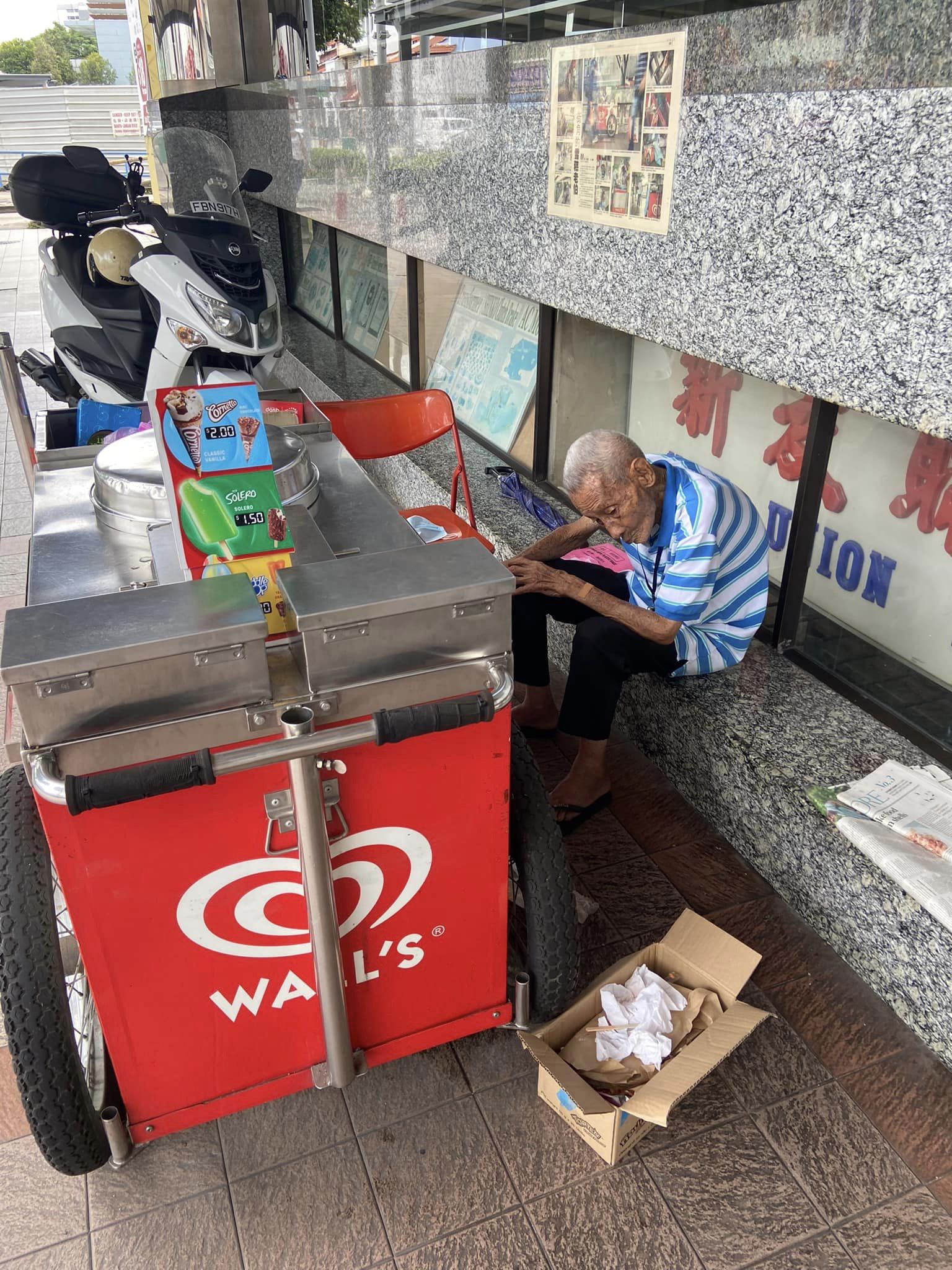 Larry tells 8days.sg that his posts about Uncle Ng "generated momentum", which led to other netizens wanting to help. The IT project director, 58, shares: "I posted a rally call for people to buy ice cream [from Uncle Ng] if they are around the Jalan Besar area. Someone said, 'Let's buy him a good meal', and we went to the coffeeshop opposite [Uncle Ng's] cart, which he chose. Then we offered to send him home."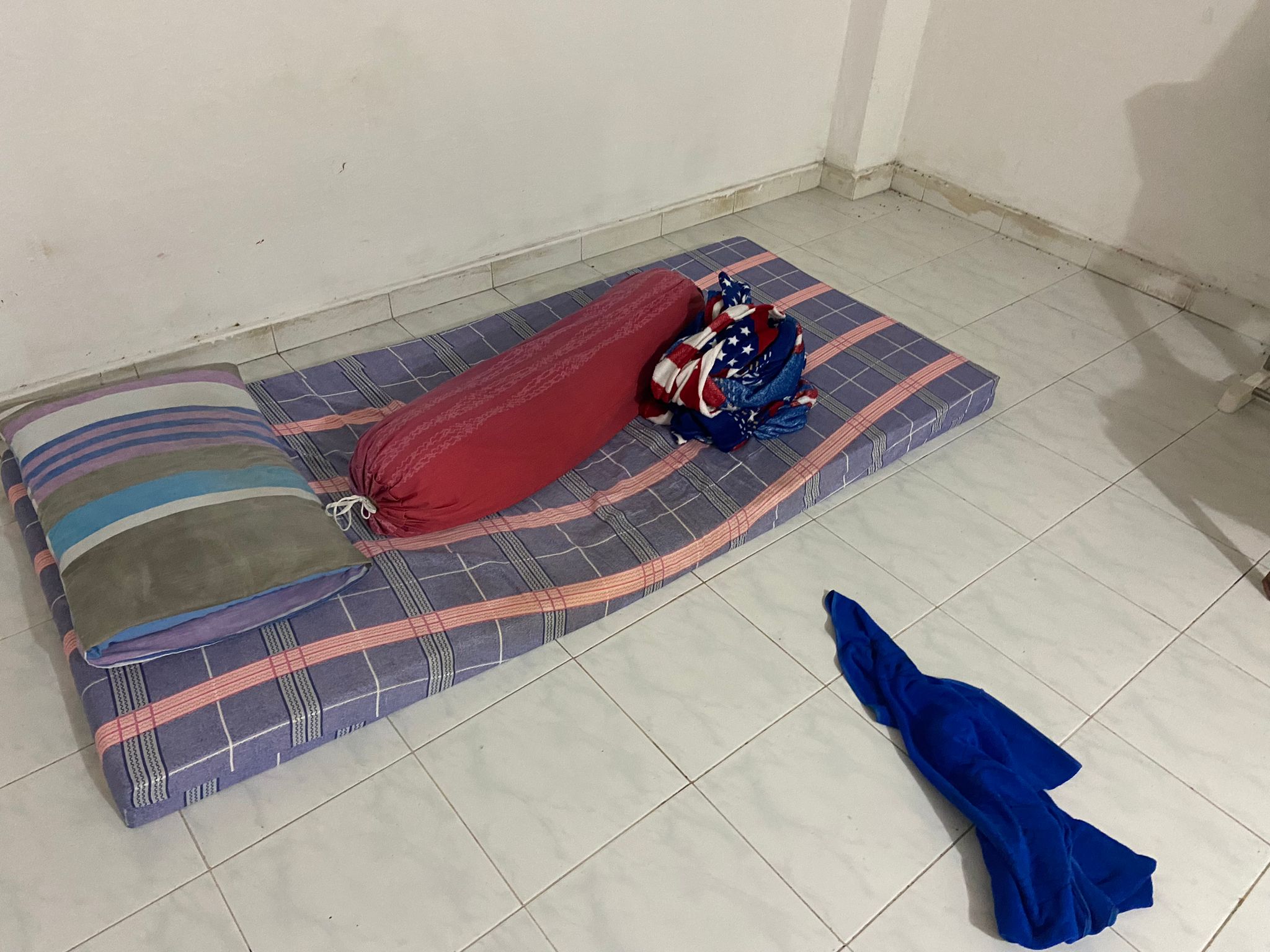 One-room rental flat in dismal condition
Uncle Ng lives alone in a one-room rental flat in Geylang Bahru. When the group of good Samaritans sent him home, they realised that his apartment was in very poor condition. In a separate Facebook post, Larry described Uncle Ng's room as "spartan". The ice cream seller slept on a worn-out mattress on the floor, which sagged in the middle from use.
A portable table, plastic chairs, a rolling clothes rack and a donated TV set occupied the rest of the sparsely-furnished space. Larry also noted that maintenance was badly needed for things like "
a running tap that cannot be turned off."
The motivated bunch of netizens, which includes members in community help groups, decided to help Uncle Ng clean up his flat and foot the bill for repairing his faulty items. 
"
They are going to throw away his mattress on Nov 6 and give him a new mattress. There were a lot of people who wanted to donate mattresses," says Larry.
Netizens help to sell ice cream too
As footfall is currently still low at Sim Lim Tower, Larry and his friends (pictured above) have taken to dropping by Uncle Ng's cart whenever they have time to help sell his ice cream. They managed to clear all the ice cream that Uncle Ng had in stock. "I'm trying to arrange with him to distribute ice cream to companies when they have events," Larry says.

Other online strangers who have helped included the owner of Clarke Quay restaurant Rainbow Rice House, who offered his shop's van for big online orders that came in for Uncle Ng's ice cream.

Hawkers behind popular stalls like Hong Lim Food Centre's Ji Ji Noodle House and Telok Blangah Drive's Hainanese Scissors Curry Rice, as well as former Shangri-La head dim sum chef-turned-hawker Kerene Cheng, also pitched in with cash donations.
Chicken rice seller is Uncle Ng's caretaker
Larry adds that Uncle Ng had wanted to move his cart to Orchard Road as there was better foot traffic there, but was dissuaded as it was a long distance for him to cycle with his cart from home in Geylang Bahru to town. "In 2017 he was knocked down by a car at Berseh [Food Centre]," Larry says.
Uncle Ng's sometimes caregiver is the hawker behind Berseh Food Centre's Traditional Hainanese Chicken Rice stall. Known affectionately as Chicken Rice Auntie Chia, she helps the illiterate ice cream seller read letters like bills. The duo became friends after Uncle Ng patronised her stall.

"He's around her late father's age. She takes care of him like he's her father. She's the one who brings him to hospital [for check-ups] and washes his clothes and cleans his house," shares Larry, who is also acquainted with Auntie Chia.

Uncle Ng, who owns very little clothing, had been spotted in a torn shirt on one occasion. Larry later bought the man a new shirt from the OG departmental store near Sim Lim Tower.

Despite the help rendered so far, he points out pragmatically that his endeavour requires "sustainability". Larry explains: "Rather than one-off cash donations, we need people who can continue to clean [Uncle Ng's] house weekly. People have volunteered. We just do what we can to ensure that his last mile in life is taken care of."

Uncle Ng's ice cream cart is located outside Sim Lim Tower, 10 Jln Besar, S208787. Open daily 11am-4pm, or till sold out. 
Photos: Larry Lai