Socialite Jamie Chua's boyfriend is selling her Manolo Blahnik heels on IG, and his captions are hilarious
Ladies, if you are a size 36, here's a good deal for you.
Looks like it's spring cleaning season for Singaporean socialite Jamie Chua, 49. And her boyfriend, lawyer Terence Koh, is lending her a hand. Or should we say, his voice.
Over on his Instagram, Terence has been helping to list second-hand shoes that Jamie used to wear, and well, all we can say is that he's a natural salesman. There's no need for Carousell, all he needs are his Instagram Stories.
The pre-loved shoes are priced between S$250 to S$100. A brand new pair of Manolo Blahniks typically retails for about S$700 to S$2,000.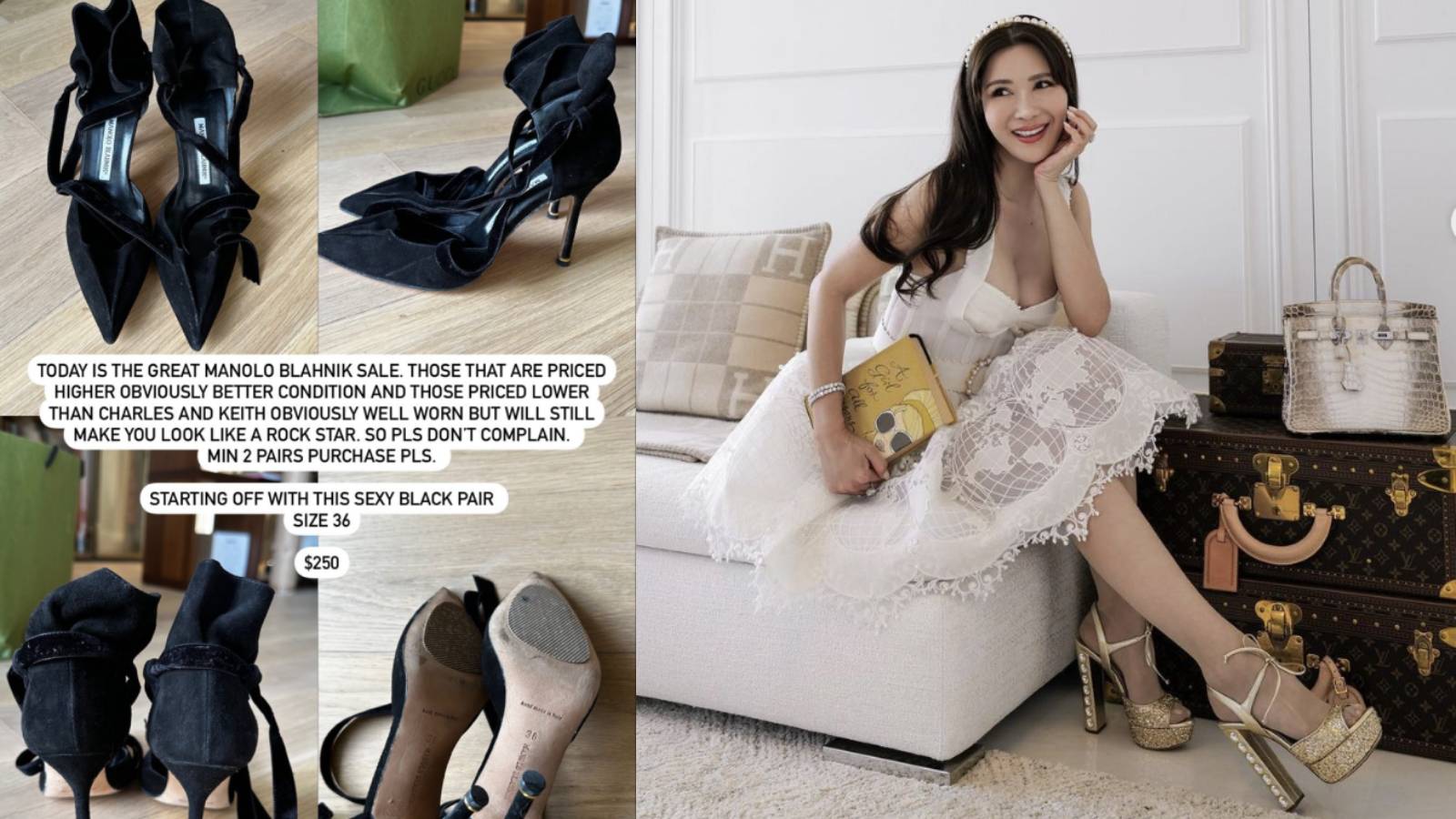 Fire sale, all must go?
"Today is the great Manolo Blahnik sale. Those that are priced higher [are] obviously [in a] better condition and those priced lower than Charles and Keith are obviously well worn but will still make you look like a rock star," his first Instagram Story declares.
Yes, we're kicking things off on a high note.
The classics never fail.
First, there were two pairs of "classic black heels".
The first, to "wear to work, wear to party, wear to ball, wear to Geylang for frog leg porridge supper, wear to NTUC Finest, wear to queue 1 hour for bak chor mee at Crawford Lane, wear to sleep", according to Terence.
And the second pair? Well, obviously it's to "keep as [a] spare in case your jealous neighbour steals your other black pair in the middle of the night".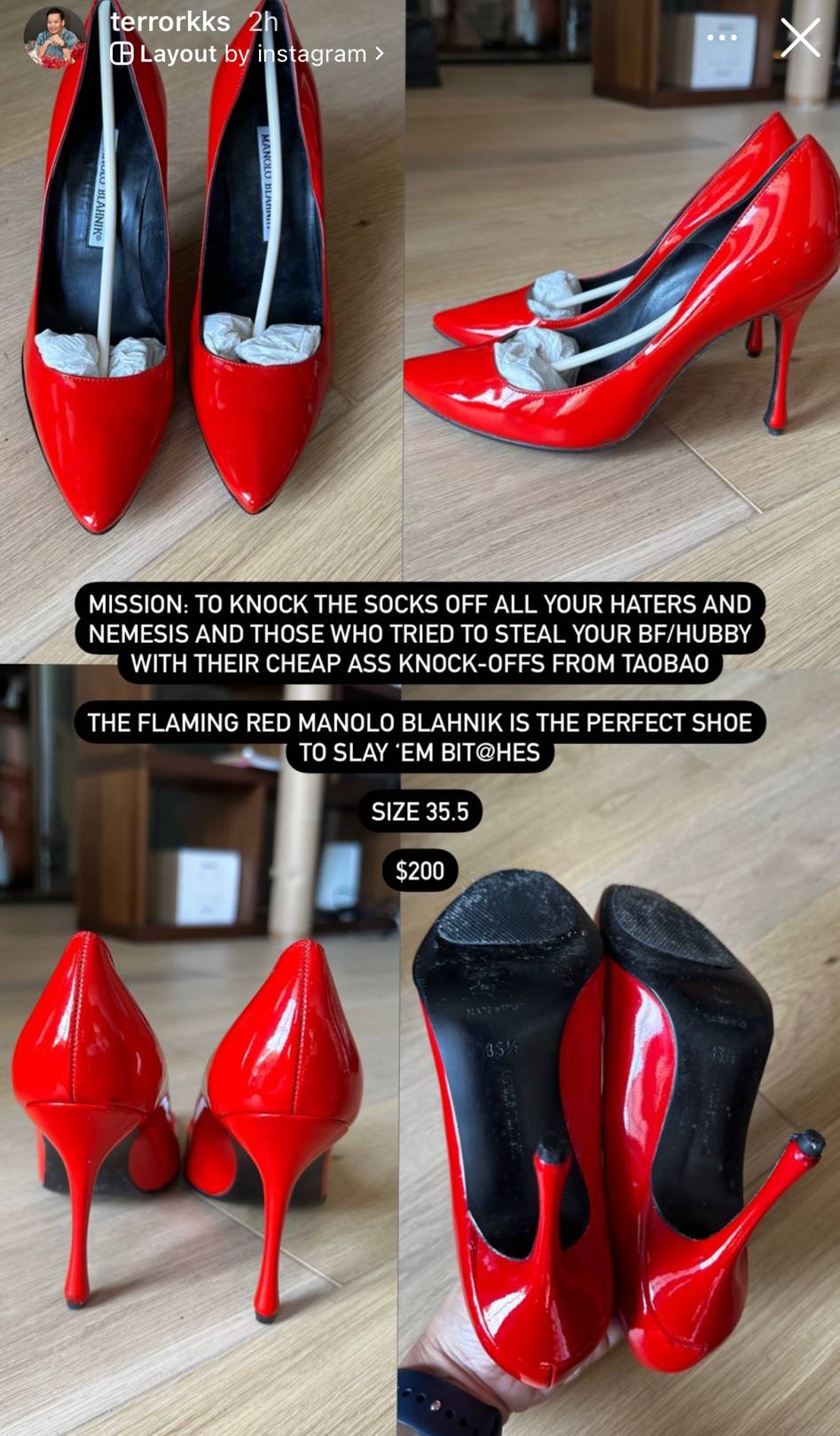 Red alert!
Not in the mood for black heels? How about this flaming red pair that Terence says will help to "knock the socks off all your haters and nemesis and those who tried to steal your [boyfriend or] hubby with their cheap ass knock-offs from Taobao"? 
A very tempting buy indeed.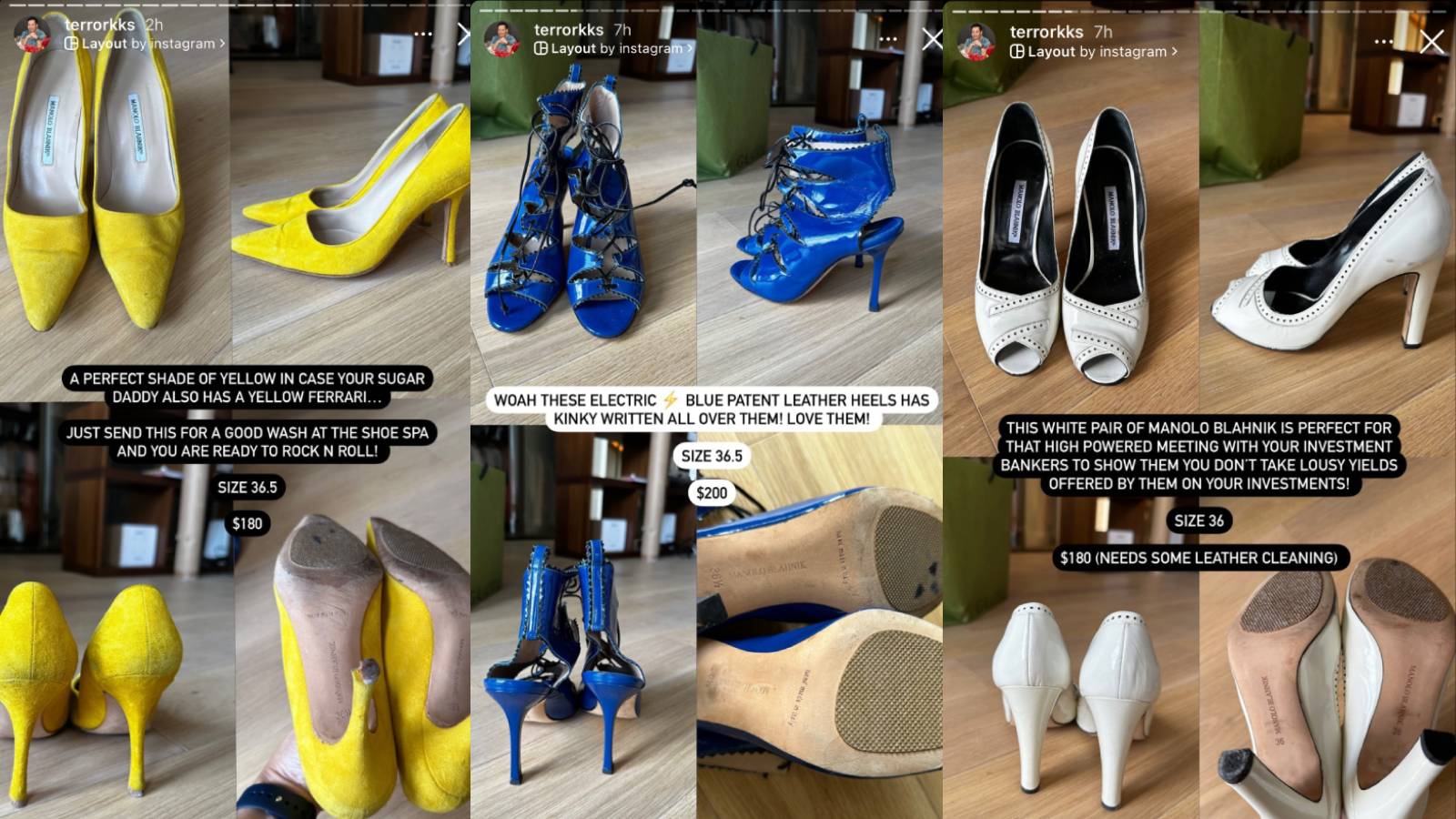 Shoes for days.
A yellow pair was marketed very fetchingly as "in case your sugar daddy also has a yellow Ferrari".
Oh and there's also these blue patent leather heels, that "has kinky written all over them".
Or this white pair, that's "perfect for that high powered meeting with your investment bankers to show them you don't take lousy yields offered by them on your investments".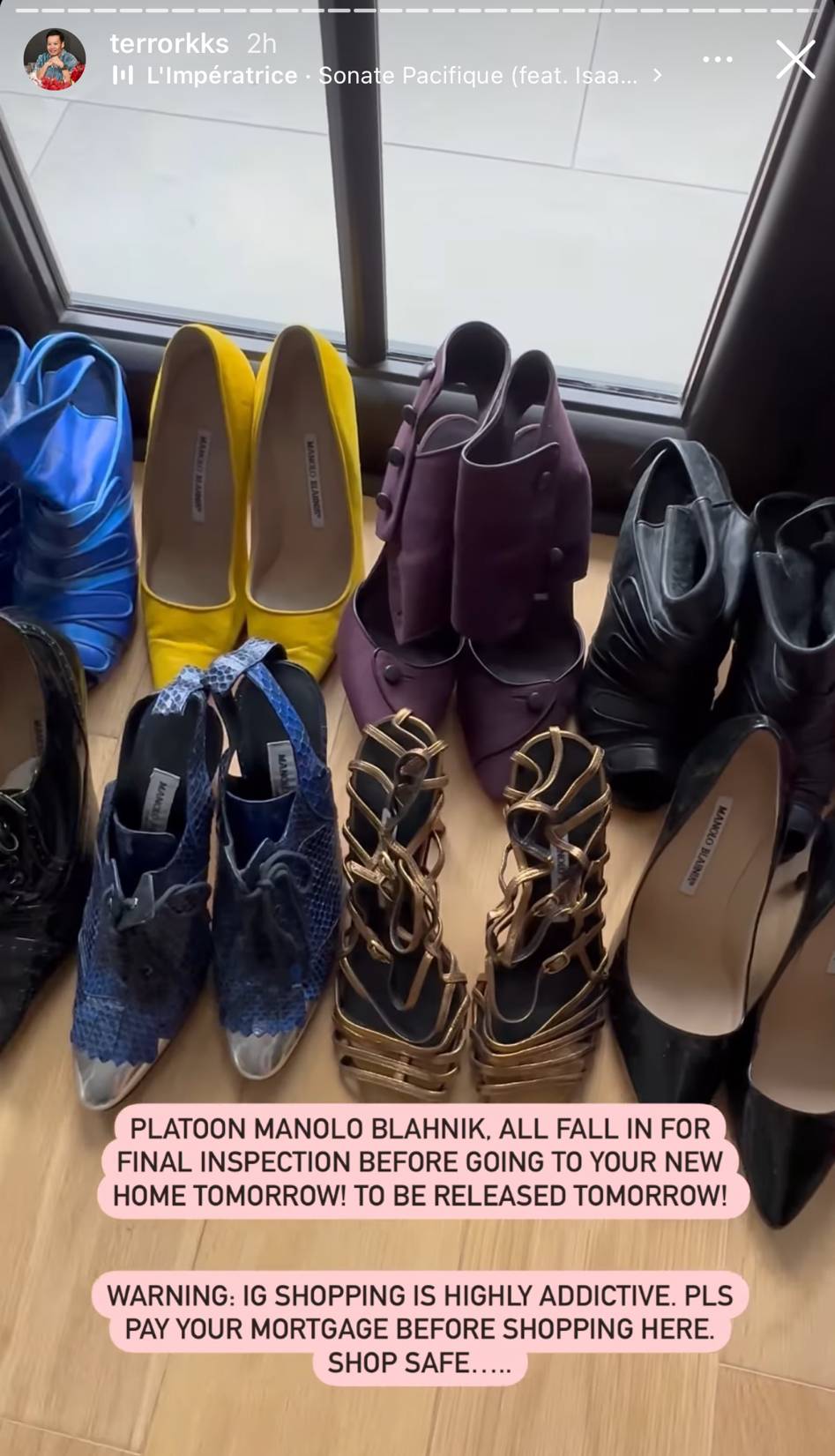 All about the shoes.
He then ended things off with a group shot of all the shoes, announcing that it was time for the "platoon" of shoes to "fall in".
"Platoon Manolo Blahnik. All fall in for final inspection before going to your new home tomorrow!" he wrote, before adding this cheeky disclaimer: "Warning: IG shopping is highly addictive. Please pay your mortgage before shopping here. Shop safe…"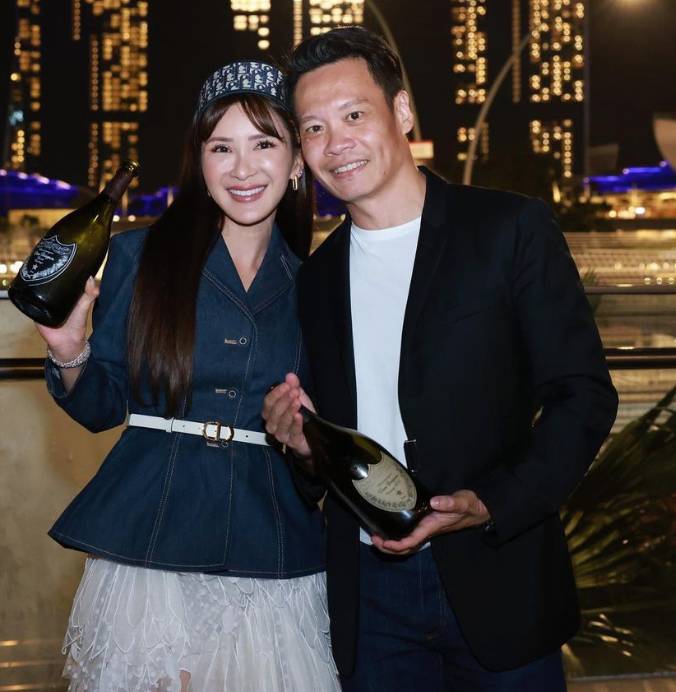 Jamie and Terence.
For those who might not know, Jamie opened the first Manolo Blahnik shoe boutique in South-east Asia at the Hilton Hotel in Singapore back in 2007. She followed things up with a second outlet in Marina Bay Sands in 2010. While both stores were shuttered in 2011, it's clear that the socialite is still very fond of the  brand.
Interested to nab yourself some shoes or other of her designer clothing that he also hawks? Terence's Instagram account @terrorkks is currently private, but you might be able to buy some if you send him a follow request. Don't come for us if the stuff you like are no longer available, though.
Photos: Terence Koh/Instagram, Jamie Chua/Instagram