Sora Ma Could Lose Over S$1.3K After A Fraudulent Transaction Was Made On Her Credit Card
Banking scams are becoming very common these days so it's important to remain alert.
In the wake of the fake text message phishing scam involving OCBC Bank customers, with those affected estimated to have lost at least S$8.5mil, everyone's on high alert when it comes to receiving notifications and text messages from their banks.
Earlier this week, actress Sora Ma, 37, received a similar message from her bank, DBS, informing her that a US$978.11 (S$1318.27) transaction had been made on her credit card.

The transaction happened in the wee hours of the night, at 12:37am to be exact, at the online site of American big-box department store Target.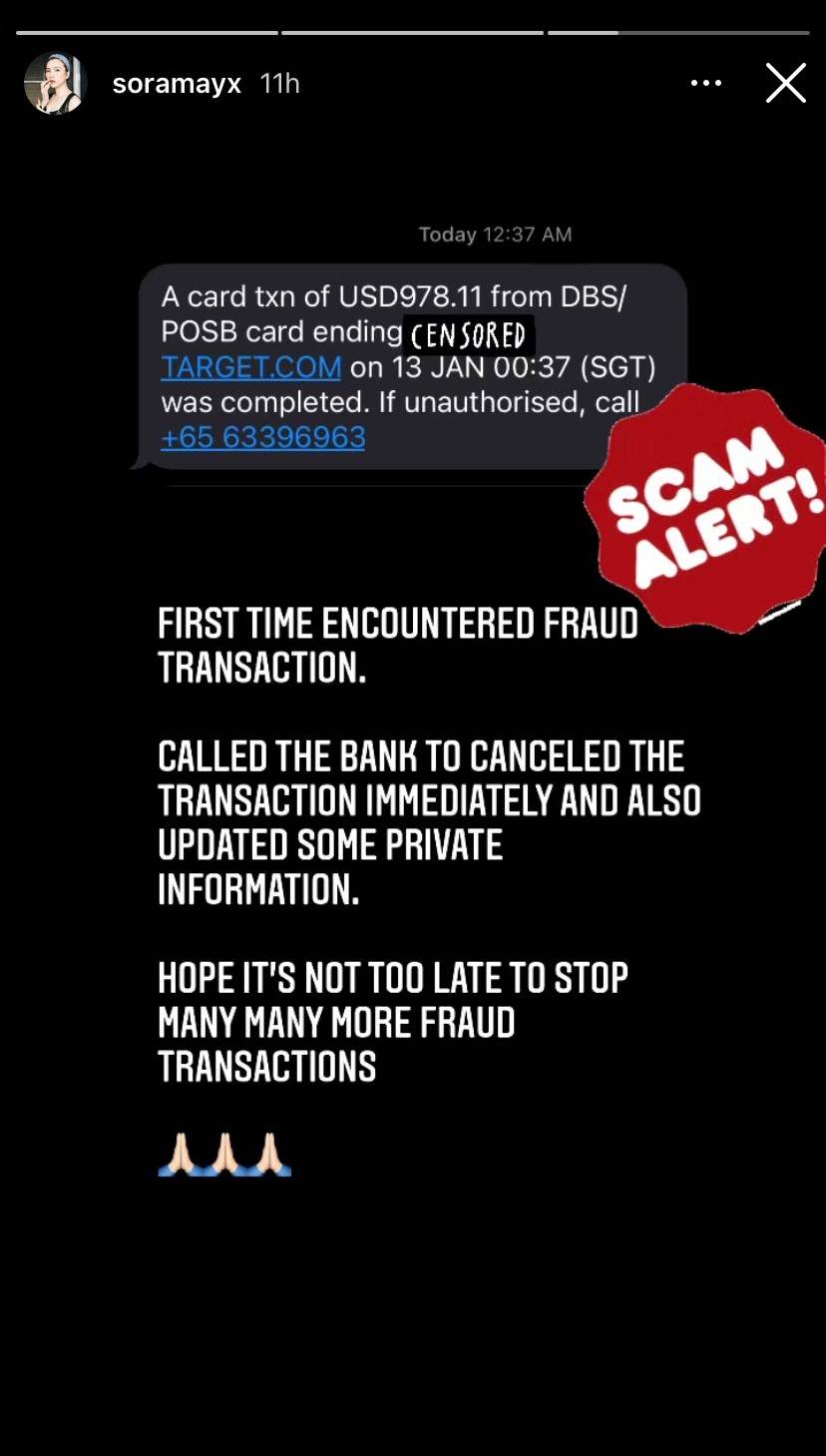 Thank goodness she saw the message almost immediately
In an IG Story update, Sora shared that it was her first time discovering a fraudulent transaction on her card.
And of course, she immediately called the bank to cancel her card and secure her account, as soon as she received the text message from DBS.
Later, when 8day.sg contacted Sora for a phone interview, she shared more about the experience, revealing that she's "not sure if there are any other transactions made without [her] acknowledgement."
As it turns out, after she cancelled her card, it disappeared entirely from her online banking app. Therefore, she's now unable to access the account's history, making it hard for her to check if there were other fraudulent transactions.
"[When I called the bank,] they said that they would cancel the card first, and then check on the details and get back to me as soon as possible," Sora said.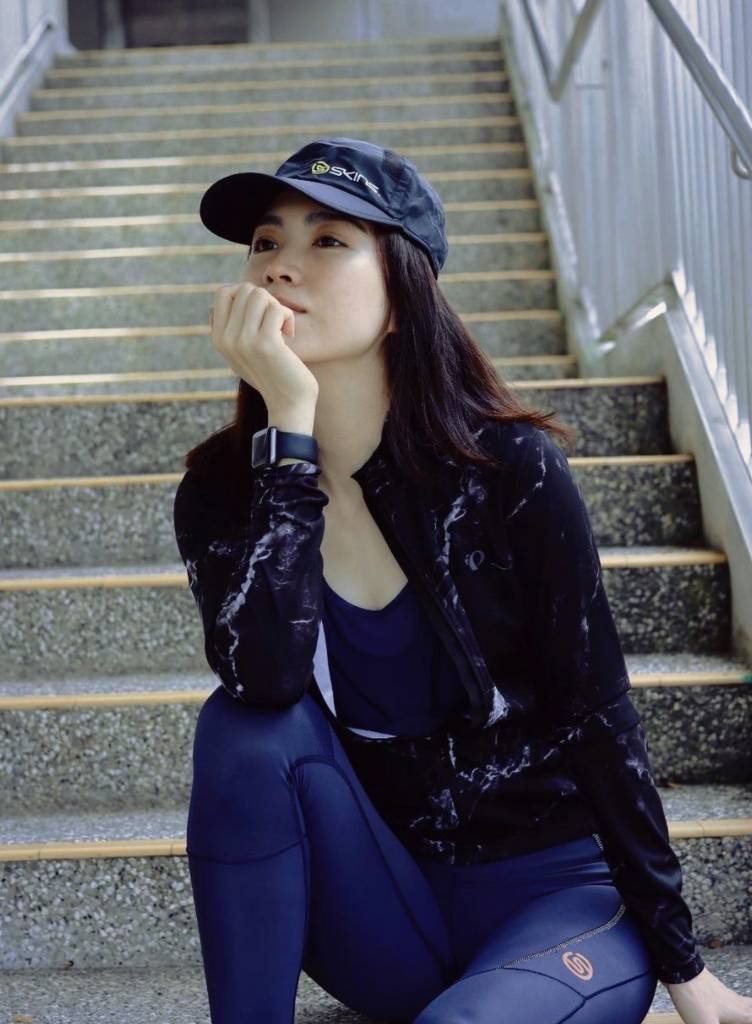 Keep calm and carry on
"I'm feeling pretty calm right now," she added. "Maybe if I found out that I cannot do anything to undo the transaction, I would probably feel very heartpain lah 'cos I can buy a nice sofa or something with that money,' she said.
Sora also shared that she has no idea how her credit card details were leaked.
"I actually don't know why this happened. Recently I did make a lot of transactions, I bought a lot of things online, but it's all from official websites like Shopee or Lazada. I did browse through a lot of sites to see things like furniture or Chinese New Year stuff. I'm not sure how people can trace my credit card details from there, because I'm very careful about this," she said.
Sora also confirmed that she never bought anything from Target's online store.
It's the waiting game now
She also brought up the recent OCBC text message phishing scam, revealing that she was slightly worried that it would be a similar scam at first.
"Initially when I called the bank, I even asked the person if this was the real hotline 'cos scared mah," she said.
However, she knew what steps to take to protect herself, and made sure to search for DBS's hotline separately, to verify that the number she called was the official one.
The customer service officer who assisted Sora also advised her that she can access the official DBS website to leave her contact number after cancelling her card, so that the bank can drop her a call directly.
As of press time, Sora has received a message from DBS confirming that they are investigating the situation, and is currently awaiting more details about the result.
Photos: Sora Ma/Instagram