SPOP WAVE! Champ Gao Mei Gui On Talk The Competition Was Rigged: "They Might As Well Have Spent Less Money To Help Me Cut A Song"
The YES 933 DJ, who says that it's impossible for the results to be fixed, thought Ridhwan would win instead.
Gao Mei Gui was crowned the winner of SPOP WAVE! last night (Dec 21), but amidst the congratulatory comments was also a lot of unflattering talk about the Mediacorp singing competition being fixed in her favour since YES 933 is one of the official channels for the show… and she is a DJ with the station.
"Ownself give ownself la. It's like Manchester United hosting [a] competition between Ronaldo, Messi and Fandi Ahmad," scoffed one. For those not into football, Ronaldo plays for Manchester United while the other two do not.

Another pointed out that the competition is "not a level playing field for" Ridhwan and Sherly Devonne Ng, who placed second and third respectively, since 50 per cent of the final results come from public votes — the judges decide the other 50 — and that clearly favours the popular Mei Gui.
Of course, there were supportive remarks as well. "Let's not use words like 'rigged', 'bias', 'unfair', etc to undermine the hard work of all contestants and the whole team," one netizen urged, while another proudly declared that they "predicted" Mei Gui would "win from the start" because of her stellar vocal prowess.

The 32-year-old is certainly aware of what's been said, as she revealed during a phone interview with 8days.sg this morning, but she also has a response for the naysayers.
"A lot of people are saying the whole competition was rigged from the start and that it was made just for me, but I'm like, if that's the case, then why go through all the effort to do an eight-episode show?" she questioned. "They might as well have spent less time and money to just help me cut a song!"
Mei Gui also addressed allegations that the entire show was scripted, including the judges' comments.
"Nothing was scripted, and the judges gave us scores according to what they heard," she clarified. "All of us worked hard to get through each round of the competition, so I hope people recognise our efforts."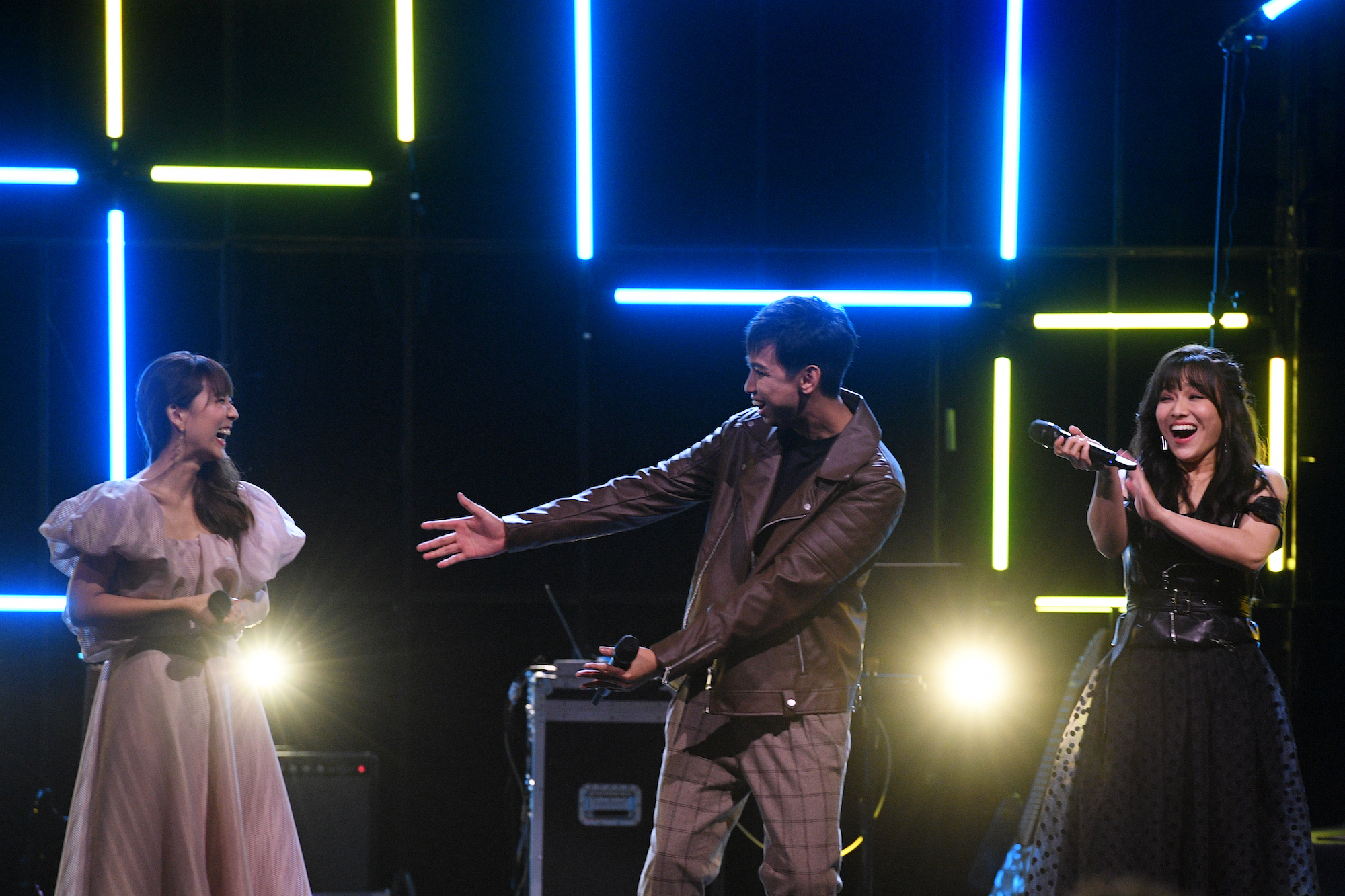 First runner-up Ridhwan and second runner-up Sherly Devonne Ng were super happy for Mei Gui
In fact, before being announced as the champion, Mei Gui personally felt like YouTuber and Ah Boys to Men actor Ridhwan, who was named first runner-up, was the hot favourite to win instead.
"He's a very natural performer," she explained. "Every time we go on stage, most of us are very nervous — I am every time I sing — but he's usually not. The only thing he's worried about are the lyrics but you don't hear any nervousness in his voice."
Mei Gui's confidence was also affected by the fact that her voice "wasn't in the best condition" in the week leading up to the Grand Final as she'd overworked it after taking on a lot of hosting jobs.
"Talking really kills the throat so I wasn't in a good state," she said. "Even [my mentors Carrie Yeo and Chen Diya of] The Freshman could hear the strain in my voice and told me to rest."
Looking back now, she thinks her two performances — one of a ballad and the other of a more upbeat track — "could have been much better".
"I tried to dance during the fast song but I think if I had more time to prepare and practise, it would have looked more refined," she mused. "Likewise for the slow song, I feel like there were times during rehearsals when it was better, but maybe I was too nervous during the Grand Final."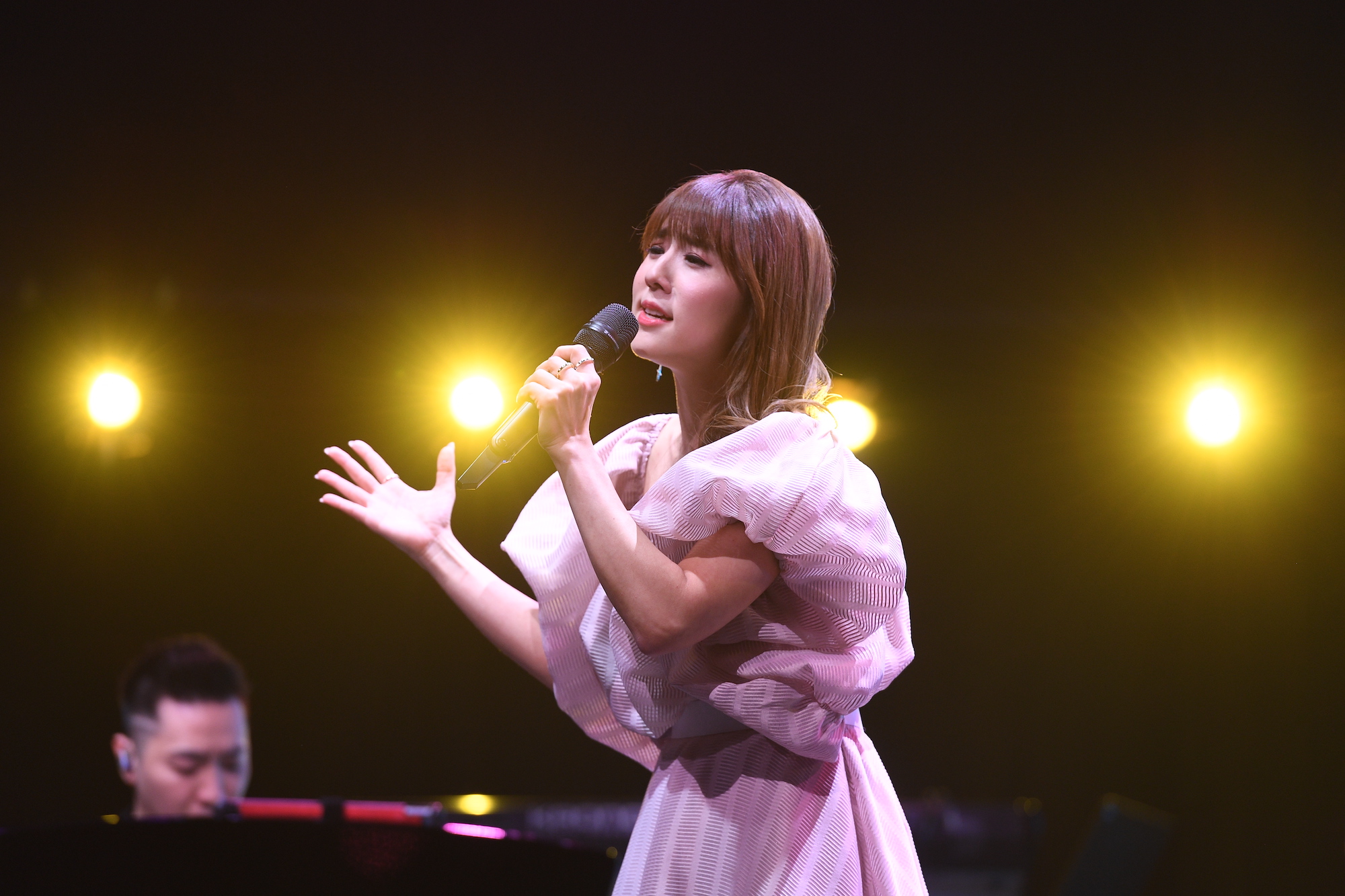 She still gave it her best shot
8 DAYS: Congratulations! How are you feeling right now?
GAO MEI GUI: Right now, I'm just tired. (Laughs) [The fact that I won] hasn't exactly sunk in yet. It still feels quite unreal 'cos I've never gotten first place in a competition before, so I'm very new to this. [Ed: She took part in Campus SuperStar in 2006 and other small-scale singing competitions when she was a student at NTU Wee Kim Wee School of Communications and Information.]
As you got closer to the Grand Final, did you have a feeling that you might win?
No. To be honest, I didn't think so much about winning 'cos to me, I joined this competition to improve my skills and overcome my fear of performing on stage.
The fear is still there, but I will continue to work on it. With regard to my skills, I've never taken proper singing lessons before so I had a lot of bad habits — a lot of people have said that I breathe very loudly — but The Freshman taught me the proper techniques.
What was your reaction when surprise guest JJ Lin appeared?
Very shocked. I knew he was in Singapore but thought he'd be busy with other things so it was a really pleasant surprise. (Did he give you any more advice other than what was shared on stage?) We had a chance to take some photos with him backstage but other than that, there wasn't much conversation.
What were some challenges you faced during the competition?
There was this one comment that kept coming through about how I can only do ballads. There's nothing wrong with that, but I wanted to break away from that so prior to the finals, I did a faster song (Hebe Tien's 'Every Day is a Miracle') and I feel like that was my best performance I did during this entire competition, and it was also the one that got me a ticket straight to the Grand Final.
However, even if doing that song had gotten me eliminated, at least I got to try it 'cos my aim was to have a breakthrough.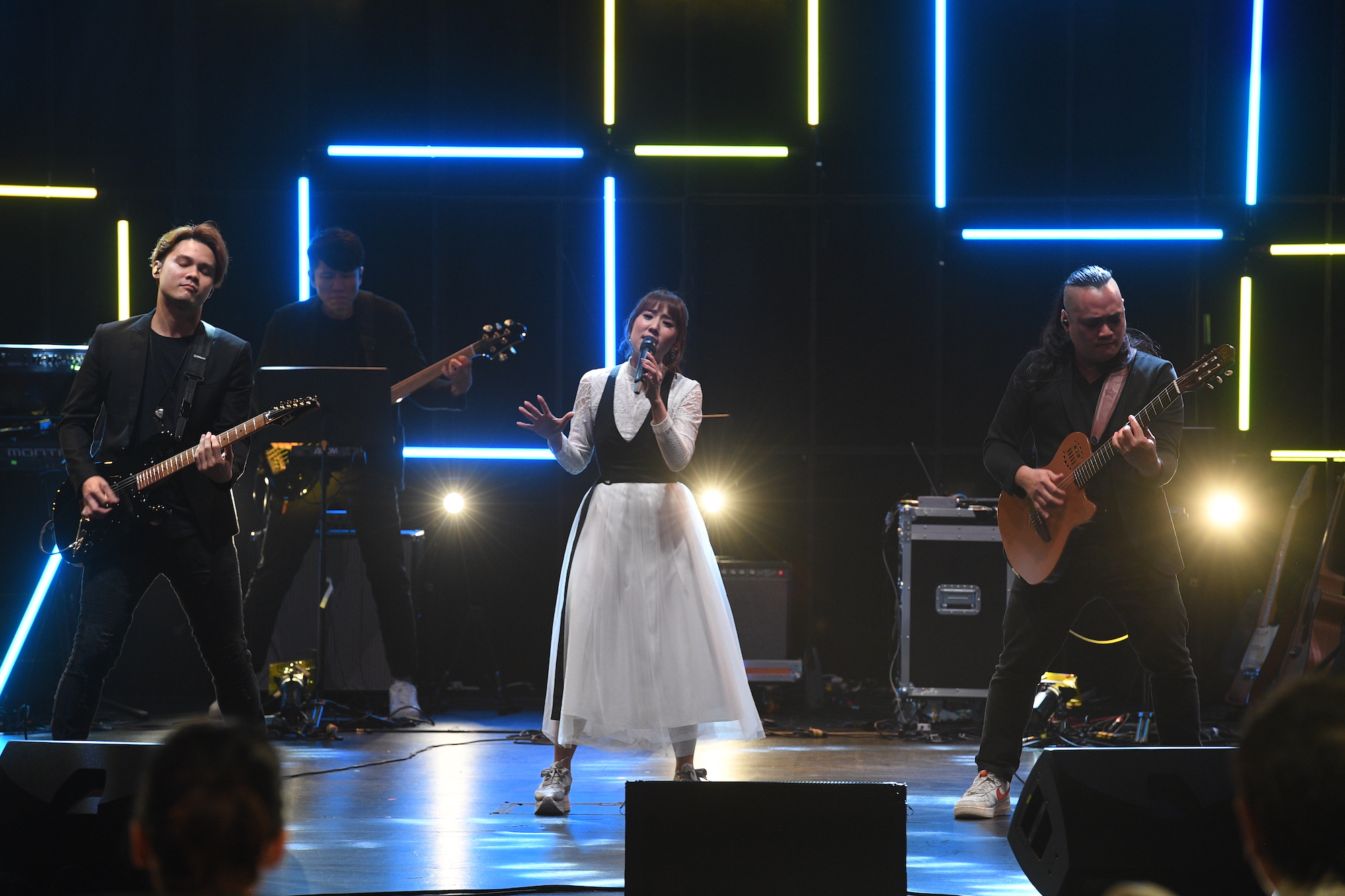 Mei Gui took home S$20,000 worth of prizes
50 per cent of the final results were determined by public votes. Did you get all your friends and family to vote for you?
I didn't 'cos I was too paiseh. (Laughs) But I'm very grateful 'cos as a DJ for YES 933, I know there are a lot of listeners who have been very supportive of me during this SPOP journey and went online to cast their votes.
How do you plan to celebrate your win and enjoy your S$2,000 cash prize (she also won a queen-sized mattress, a massage chair, and a karaoke entertainment system)?
I haven't thought about it, but I think I'm going to have to treat a lot of people to a meal so I don't know if I'll still have any money from the prize left after that! (Laughs)
What are some of your most valuable takeaways from this competition?
Getting to know all the people and making so many friends is very precious to me. I knew The Freshman from interviewing them on the radio but I got to interact with them more during the competition and they really helped me a lot with my singing.
And of course, there are all my fellow contestants. We all started with dreams of being a singer but somehow along the way, we decided to do other things, so it's really nice that we could come back and do something that we really have passion for while having fun at the same time.
Any plans to release an album or put on a live performance after this?
An album would be too ambitious but of course, I hope to release a song of my own at least once in my lifetime. I don't think I will quit being a DJ to become a singer 'cos I love my job and there's still so much for me to learn, but I do hope I get to do more things with the experience that I've gained from this competition.