Statue Of Godfrey Gao Playing Basketball Unveiled On What Would Have Been His 38th Birthday
The statue can be found at Jin Bao Shan memorial ground, Godfrey's final resting place.
Taiwanese-Canadian actor Godfrey Gao passed away at the age of 35 in 2019  after he suffered a heart attack while filming Chinese variety show Chase Me.
Three years on, Godfrey's family have unveiled a statue made in his likeness on what would have been his 38th birthday (Sep 22).
The statue, which shows the late star looking suave in a suit and playing basketball, his favourite sport, can be found at Jin Bao Shan memorial ground, the place where Godfrey was laid to rest.
A lot of attention was paid to make sure the statue closely resembles Godfrey
Godfrey's parents came up with the idea of creating the statue in his honour so they could thank their son's fans who have also shown them a lot of support.
After two years of meetings as well as the actual design and building of the statue, it was finally completed this month. It's said that the process could have been faster if not for Covid.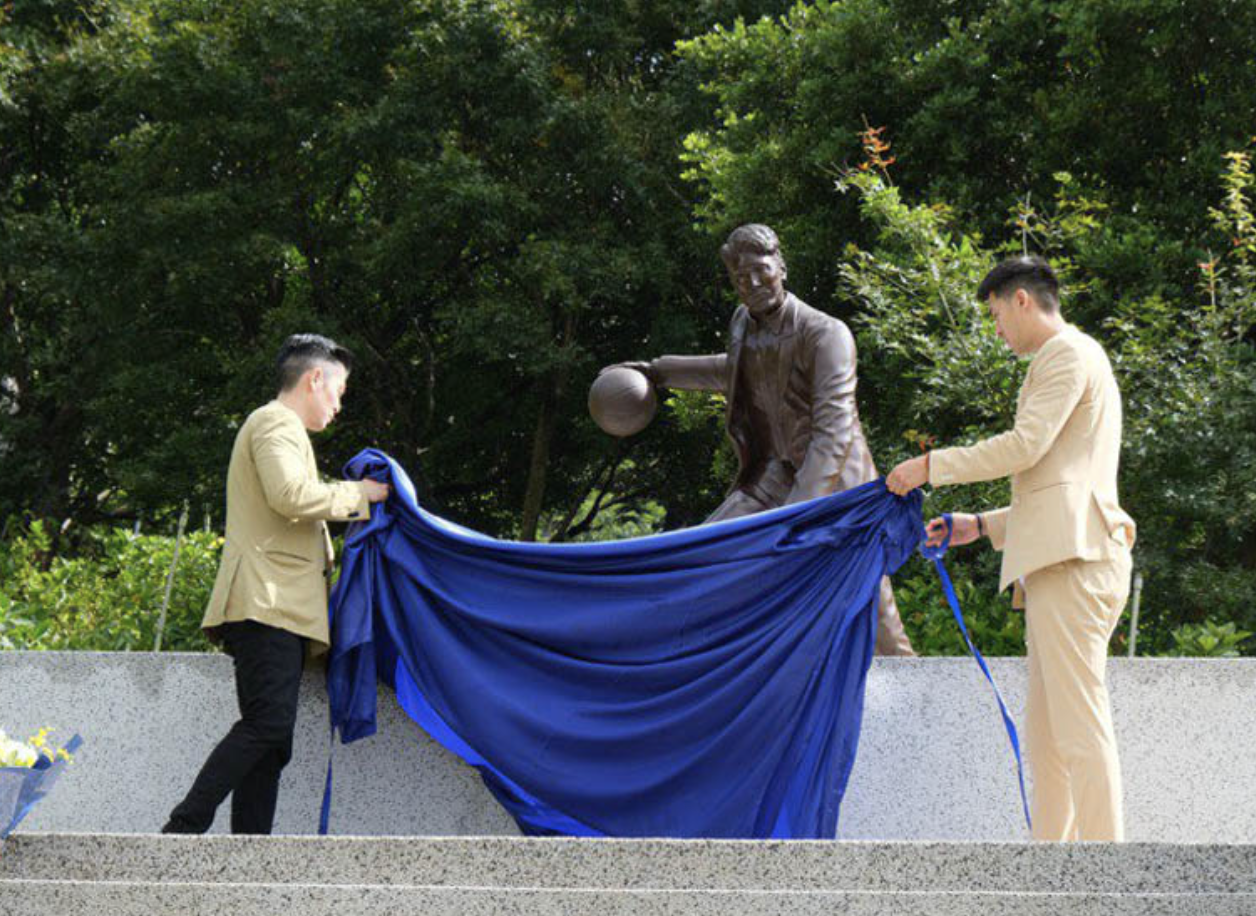 James Mao and James Lu were in charge of the unveiling
Godfrey's family, relatives and close friends were all present, and his best friend James Mao and ex-business partner James Lu were tasked with unveiling the statue.
Blackie Chen was also there and he gave a speech on behalf of all the late star's friends.
In Godfrey's dad's speech, he recalled several anecdotes from the different stages of his late son's life. He spoke about Godfrey's gentle and caring nature, his kindness as well as his strong sense of responsibility. He then ended his speech by thanking Godfrey for everything he had done.
At the end of the ceremony, all guests laid a white rose at the foot of the statue to show just how much they missed the late actor.
Godfrey's family and friends were all present for the unveiling ceremony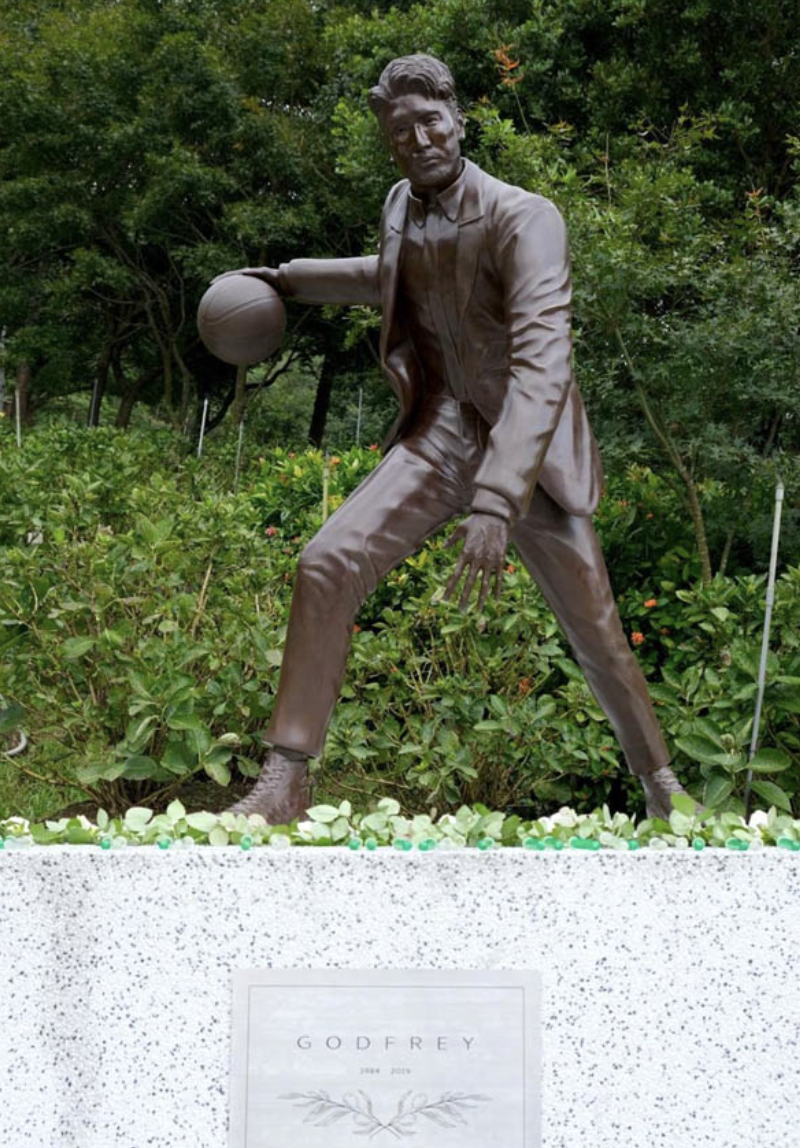 Here's what the life-sized statue looks like
Photos: Sinchew News, PBE Media