Style Evolution: Fiona Xie
The actress, who turns the big 4-0 today (Jan 24), always keeps us guessing and captivated by her inimitable style. Here are some of the most memorable looks.
Though Fiona Xie's look has pretty much remained the same since her debut in 2001 (we mean that literally. What elixir of youth has she been taking?), the actress, who hits the big 4-0 today (Jan 24), always keeps us guessing and captivated by her inimitable style. Keep reading to see how Fiona's onscreen and offscreen fashion has changed over the years.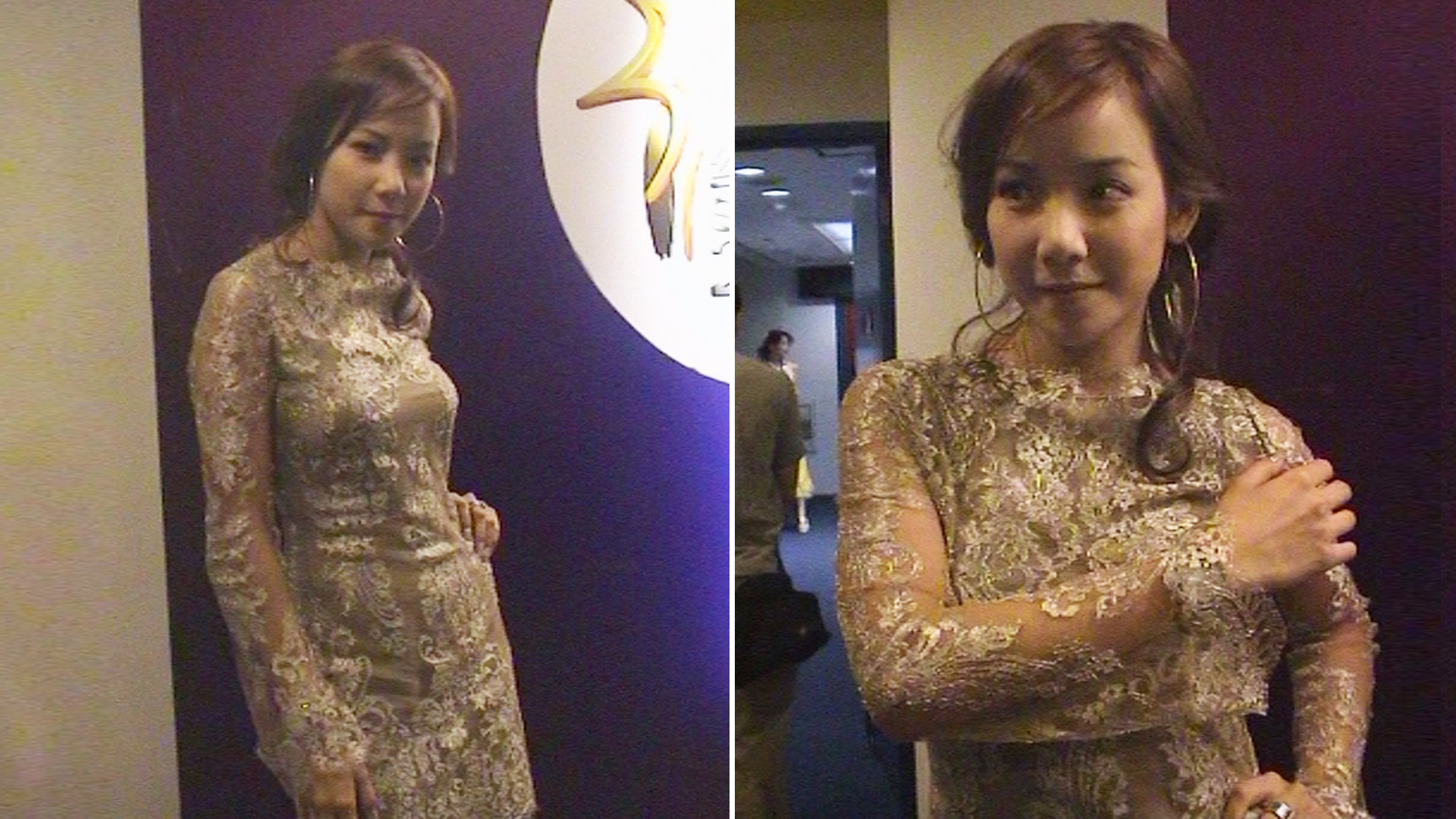 Star Awards 2002
Do our eyes deceive us, or is this a way cuter version of what Jayley Woo wore to 2016 Star Awards?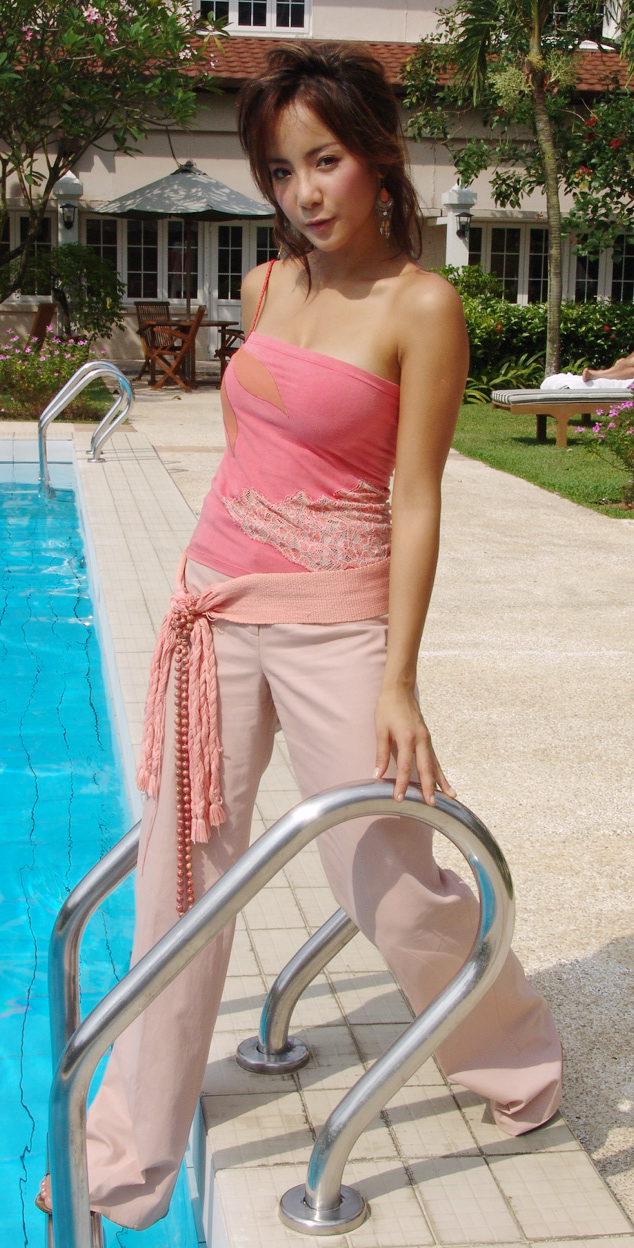 The Champion press conference (2004)
We can't tell you how many times we singed ourselves with a pair of hot tongs back in the day while trying to achieve Fiona's hairstyle. And remember when tube tops were a thing? At least Fiona had the good sense to not wear hers with transparent bra straps showing.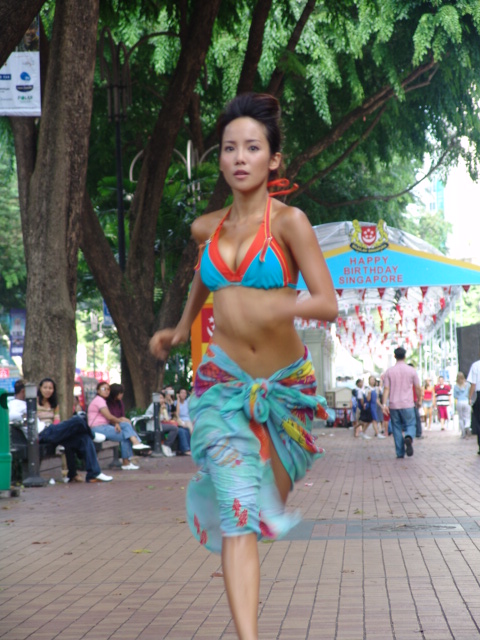 The Champion (2004)
Fiona's fame shot into the stratosphere when she raced down Orchard Road in this titillating getup.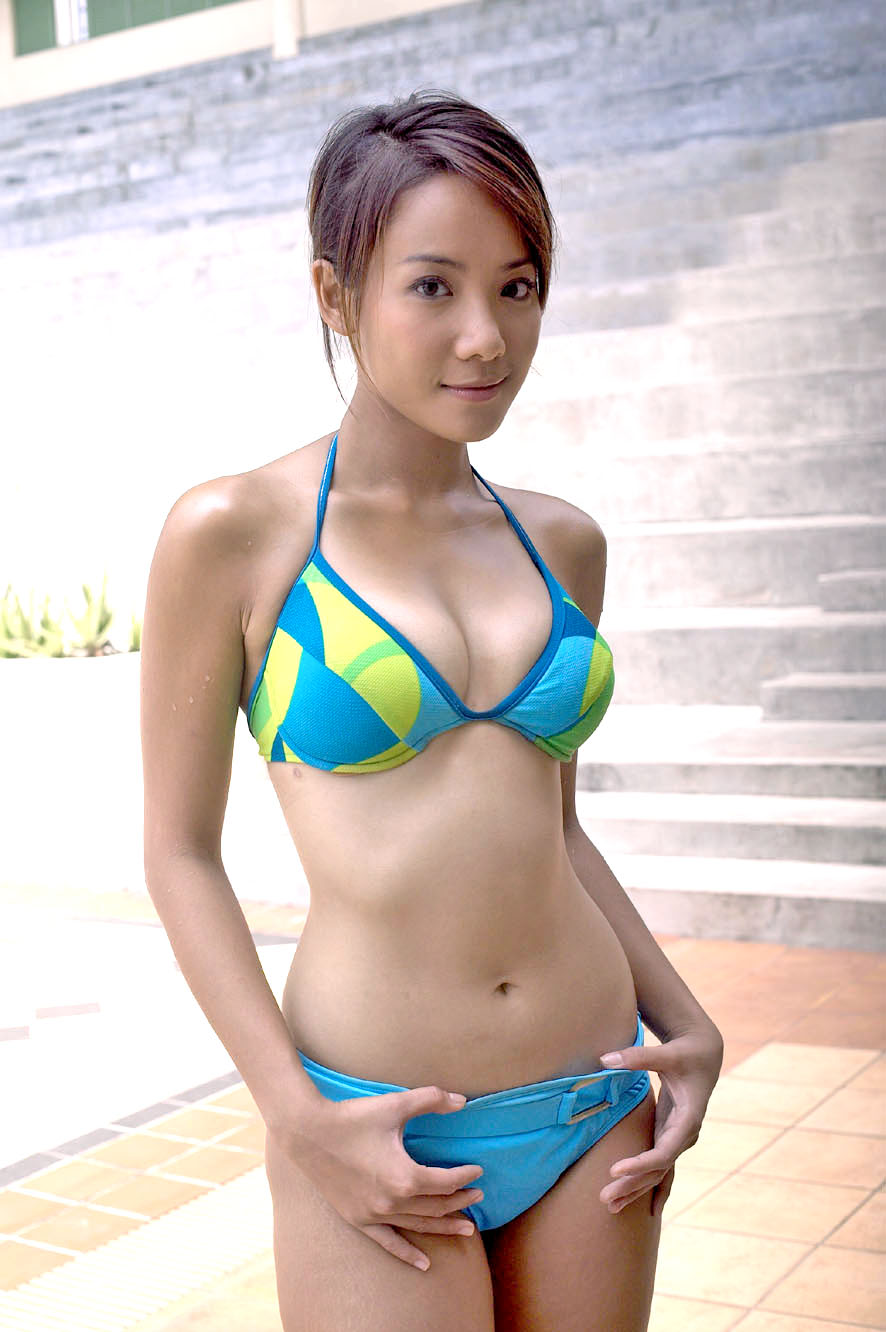 The Champion (2004)
The bikini design might look a little cheap — like something you would buy on sale in a heartland mall — but this iconic photo ain't going out of style anytime soon.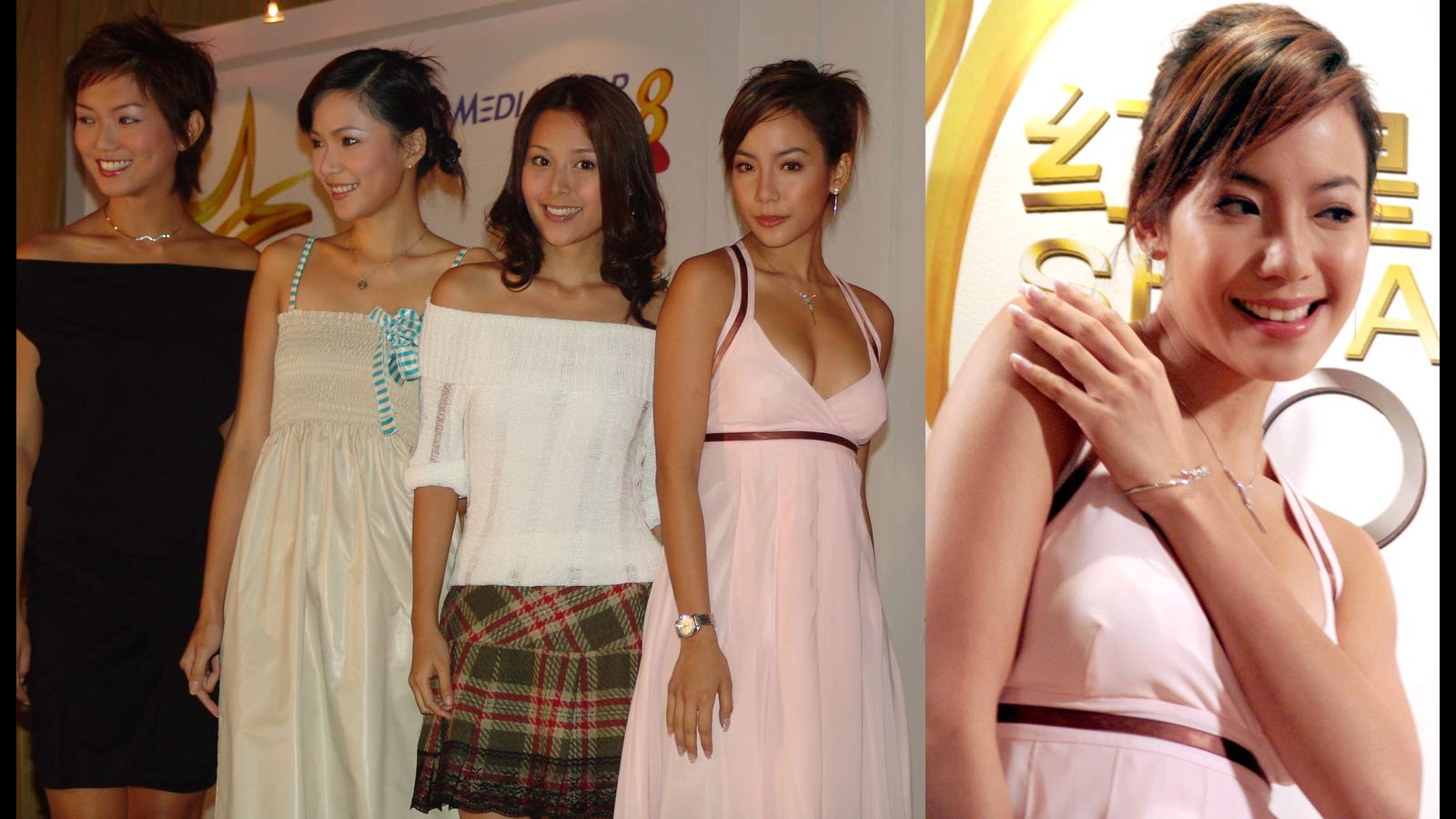 Star Awards 2004 Top 20 press conference
Fiona's signature plunging neckline set her apart from the rest at the Star Awards 2004 Top 20 press conference.
Pictured from left: Joanne Peh, Joey Swee, Priscelia Chan and Fiona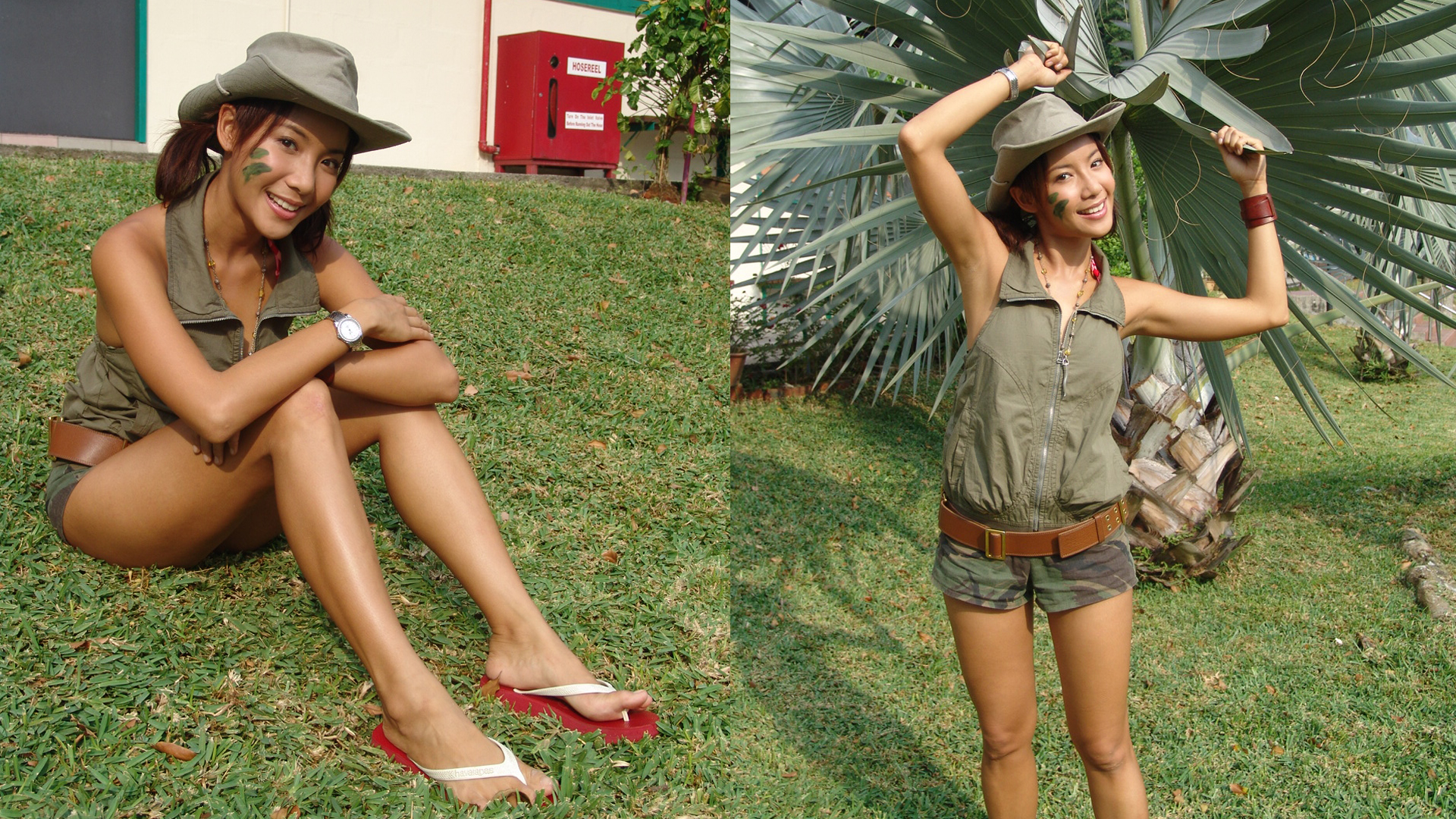 2004
Like Lara Croft, Tomb Raider, if the tomb had been located inside Jumanji. (Also, nice footwear.)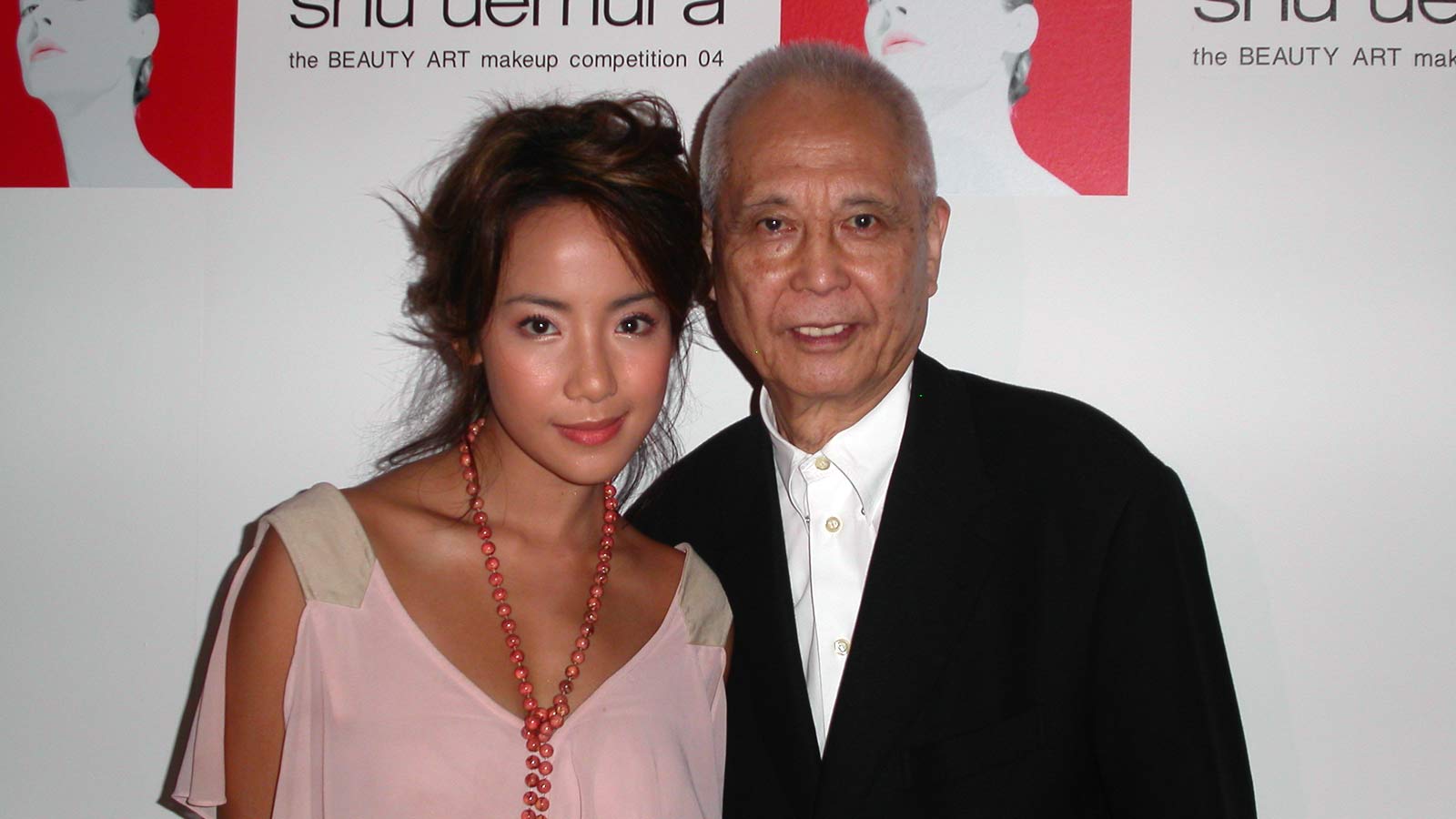 Shu Uemura event (2004)
This is the first of many pink outfits to come.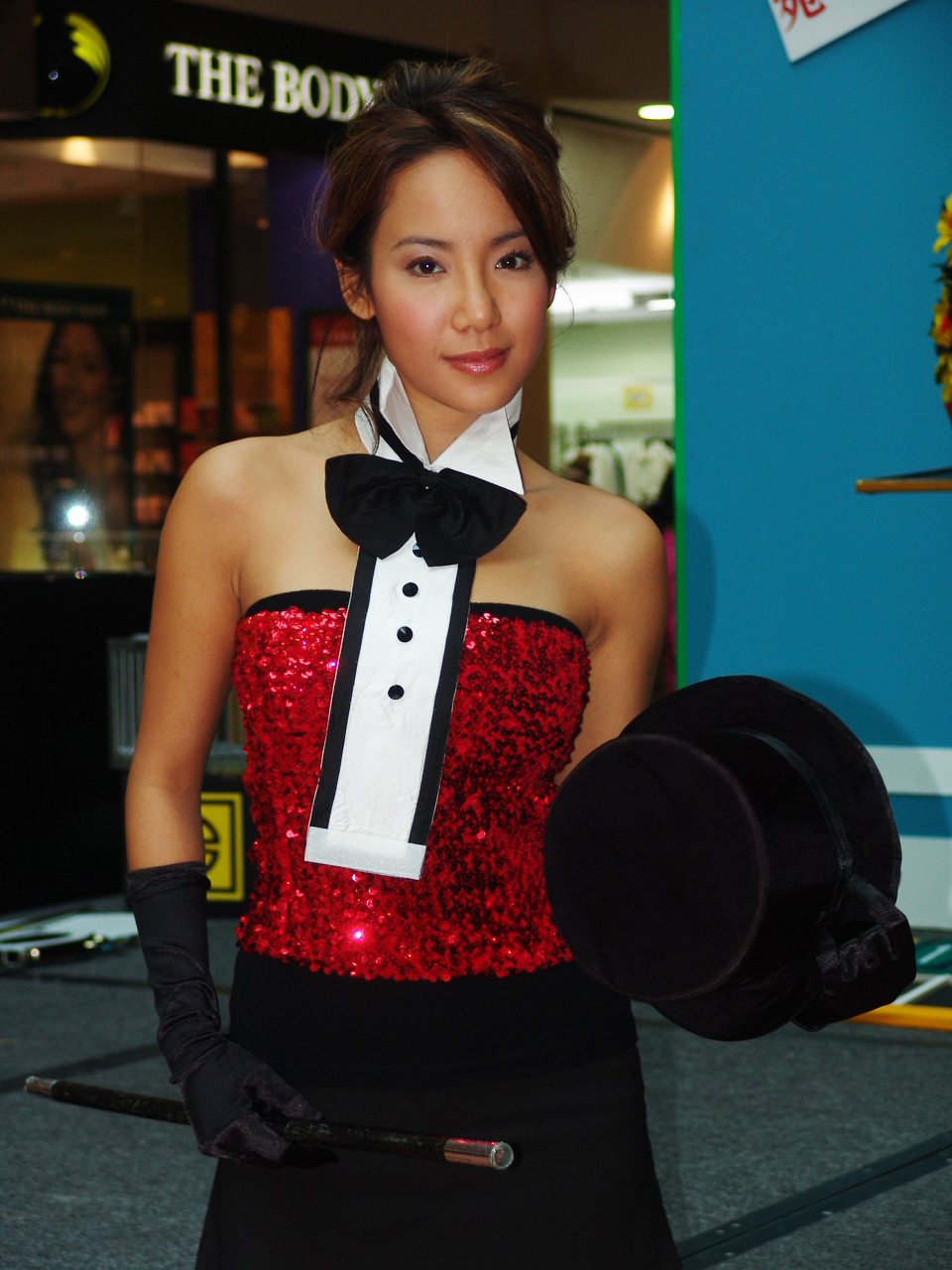 Stars of All Trades event (2004)
Because magic tricks seem like a far less dorky hobby when you do them in this kind of outfit.
2004
This criss-crossed dress is practically a feat of engineering (if not a testament to the power of double-sided tape).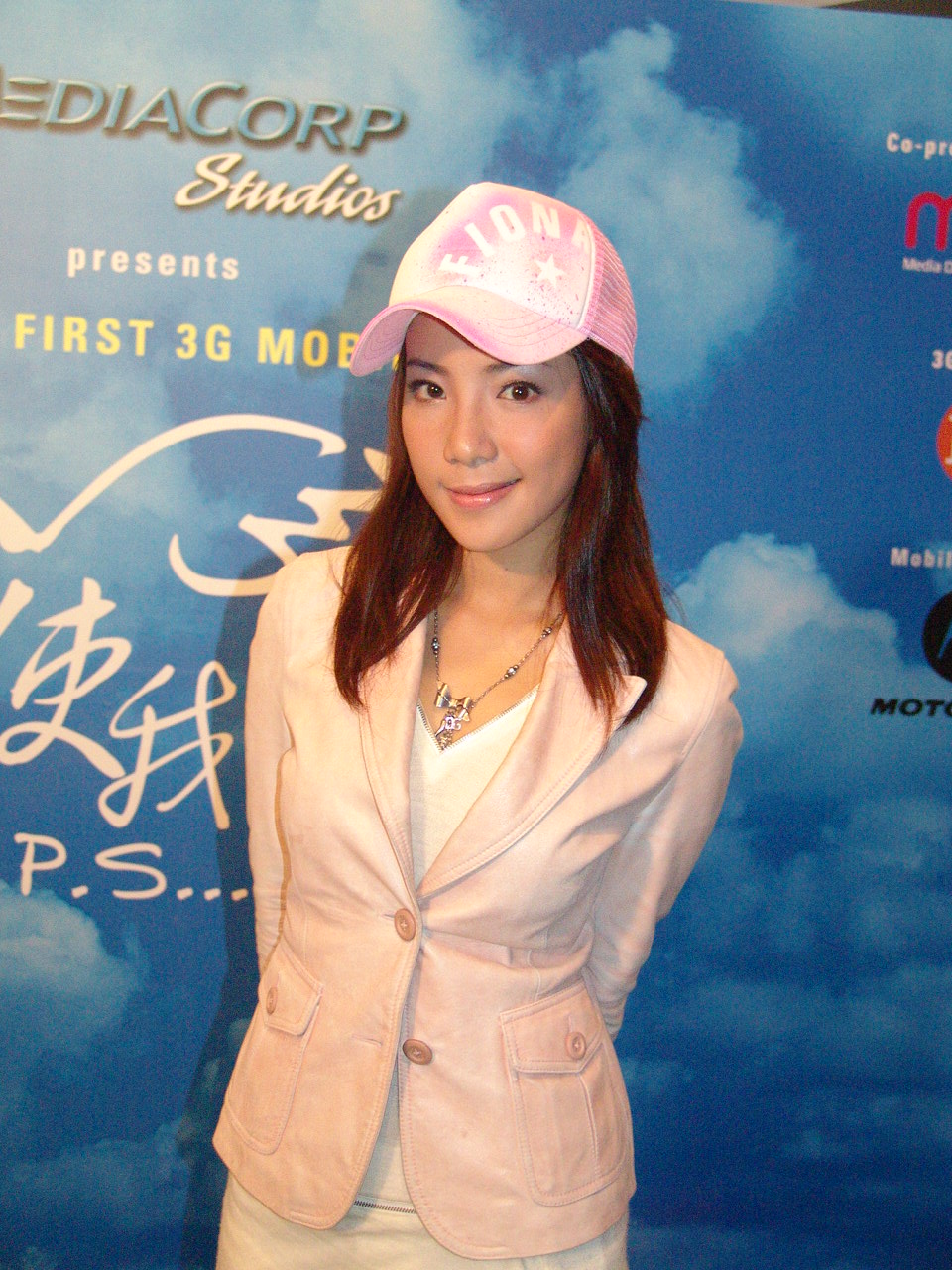 PS I Luv U press conference
Not only did Fiona succumb to the trucker hat trend, she took it a step further by getting one with her name on it.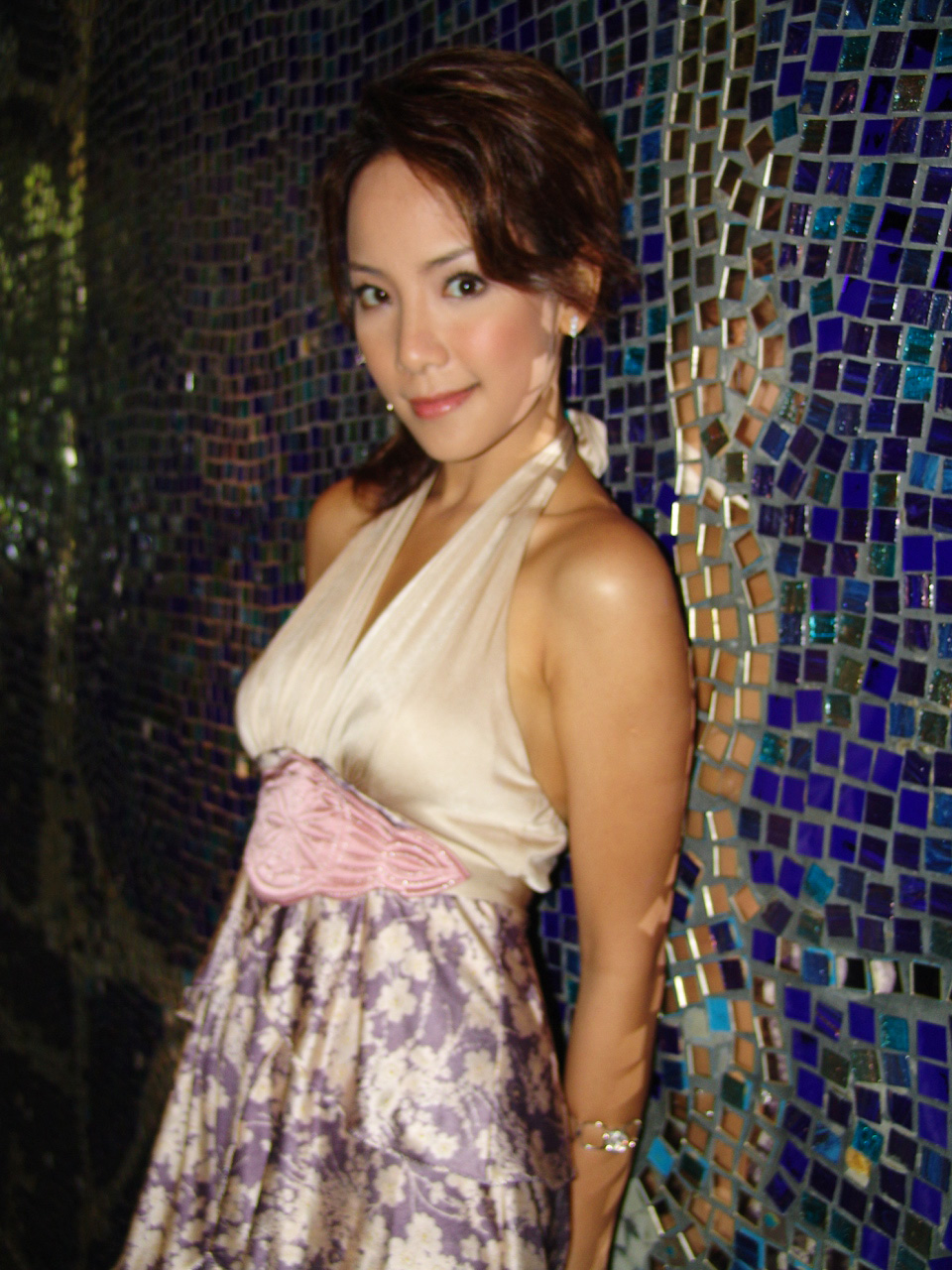 Ch U trade show
This dress was obviously a (vintage) bedsheet in its past life.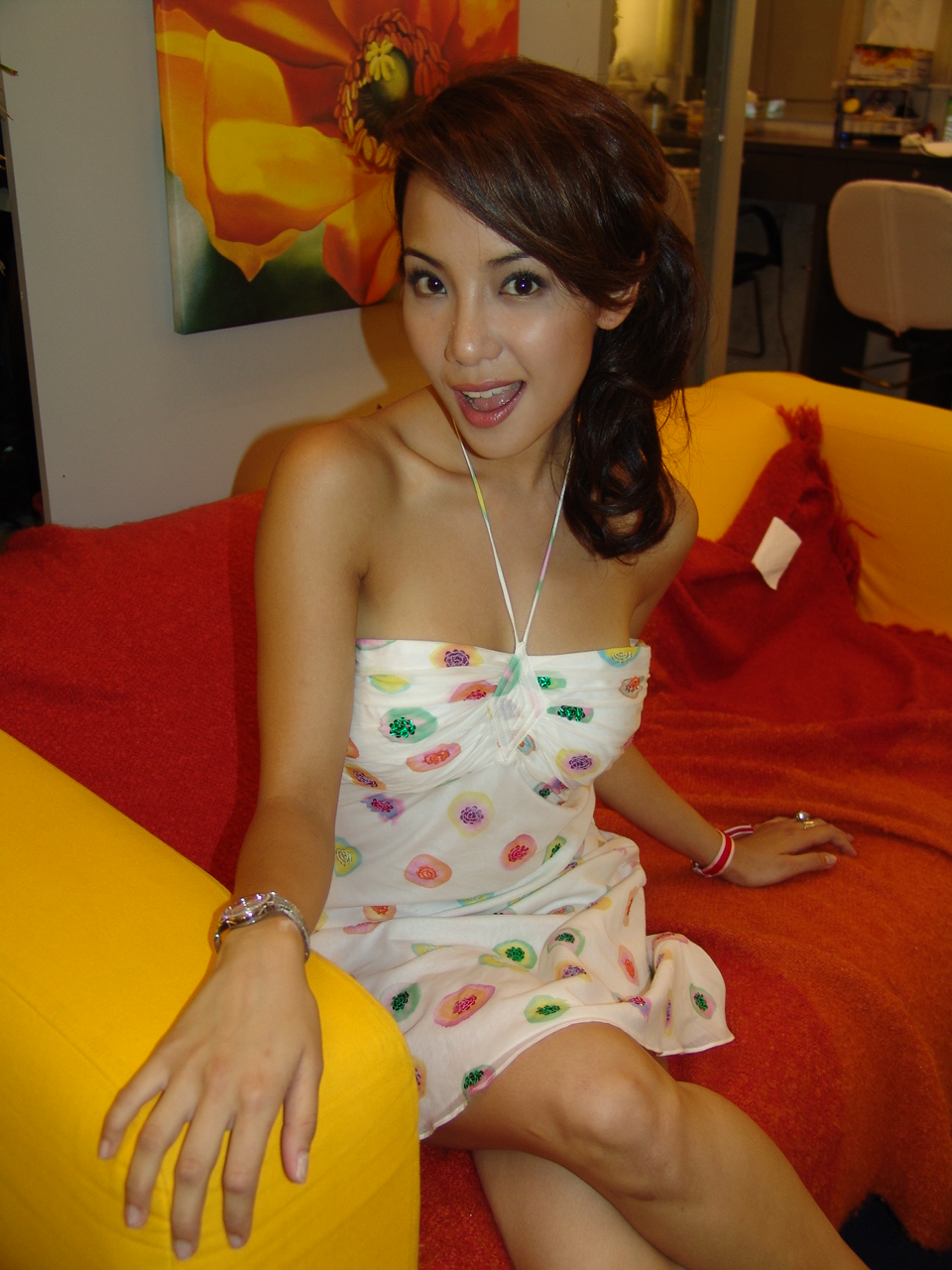 2005
This strappy bandeau-halter thing is still pretty cute, especially considering that Fiona wore it in 2005, aka within the depths of fashion's dark ages.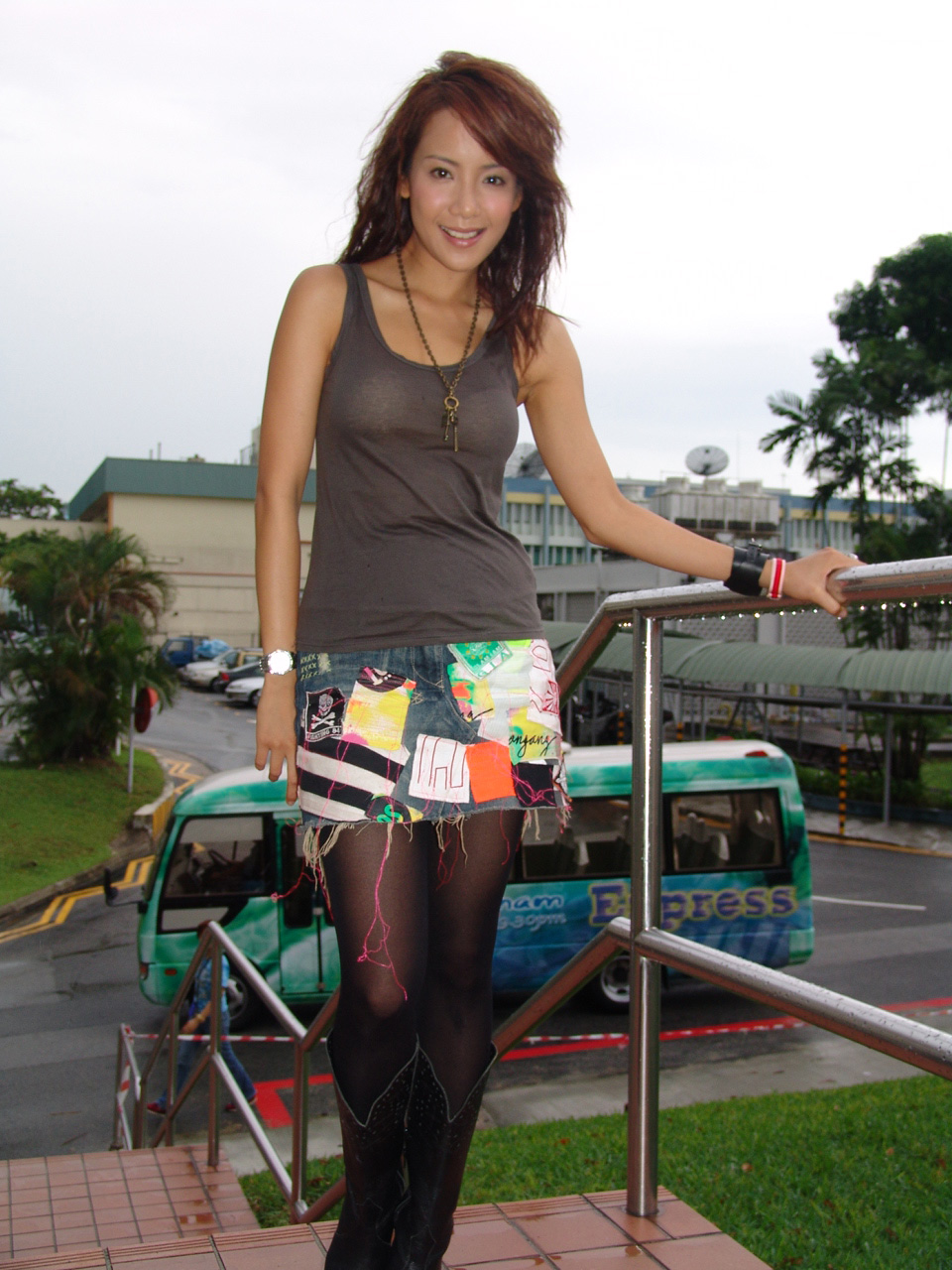 2005
10 signs your scrapbooking addiction has gone too far: One, you own this skirt.
Mid-2000s
This was one of the rare times that Fiona donned sportswear-inspired fashion.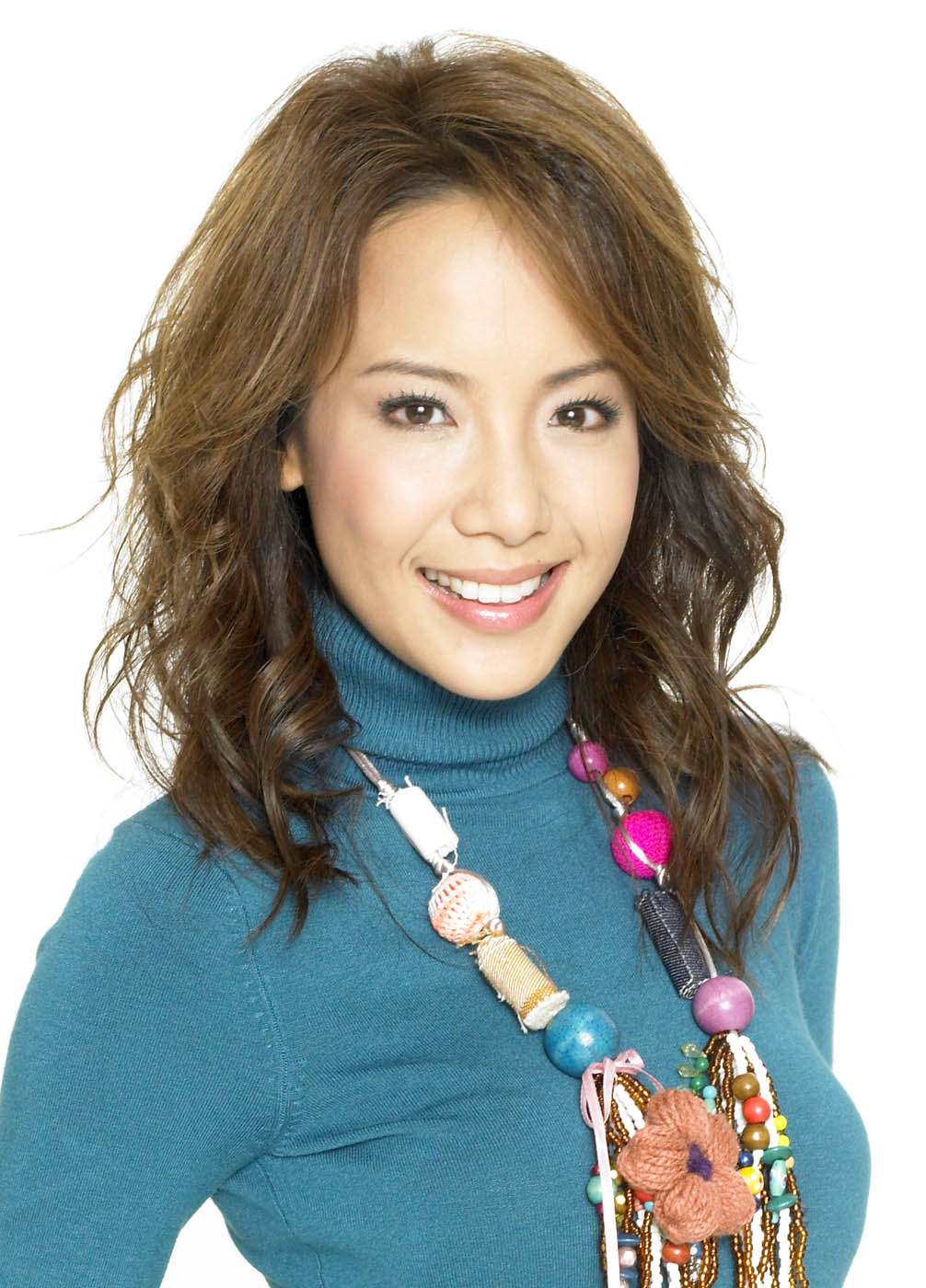 Mid-2000s
An uncharacteristically frumpy look for the buxom star, with jewellery that was probably assembled by a child.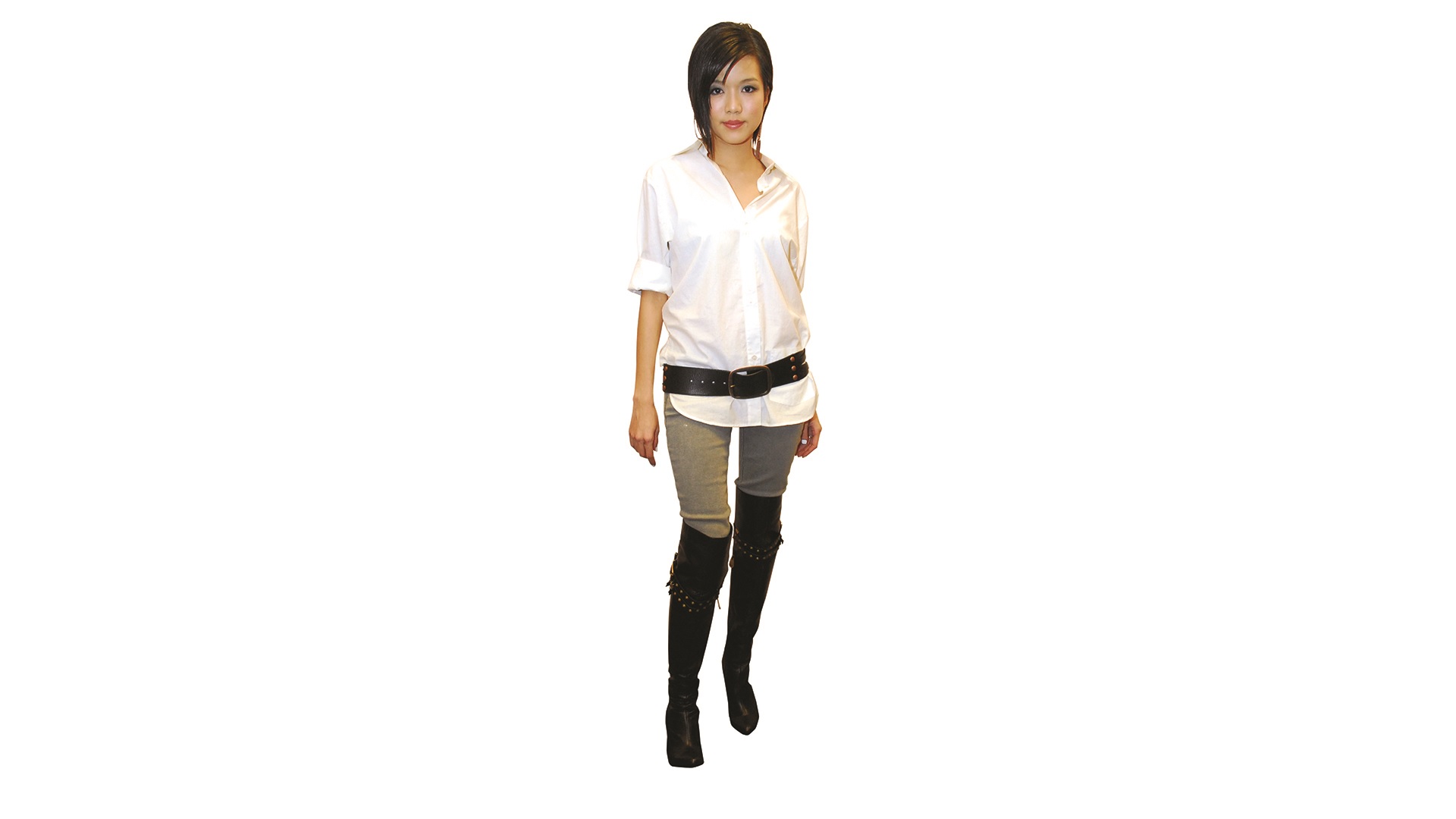 Star Awards 2006
Because nothing makes lace sexy like a bit of leather.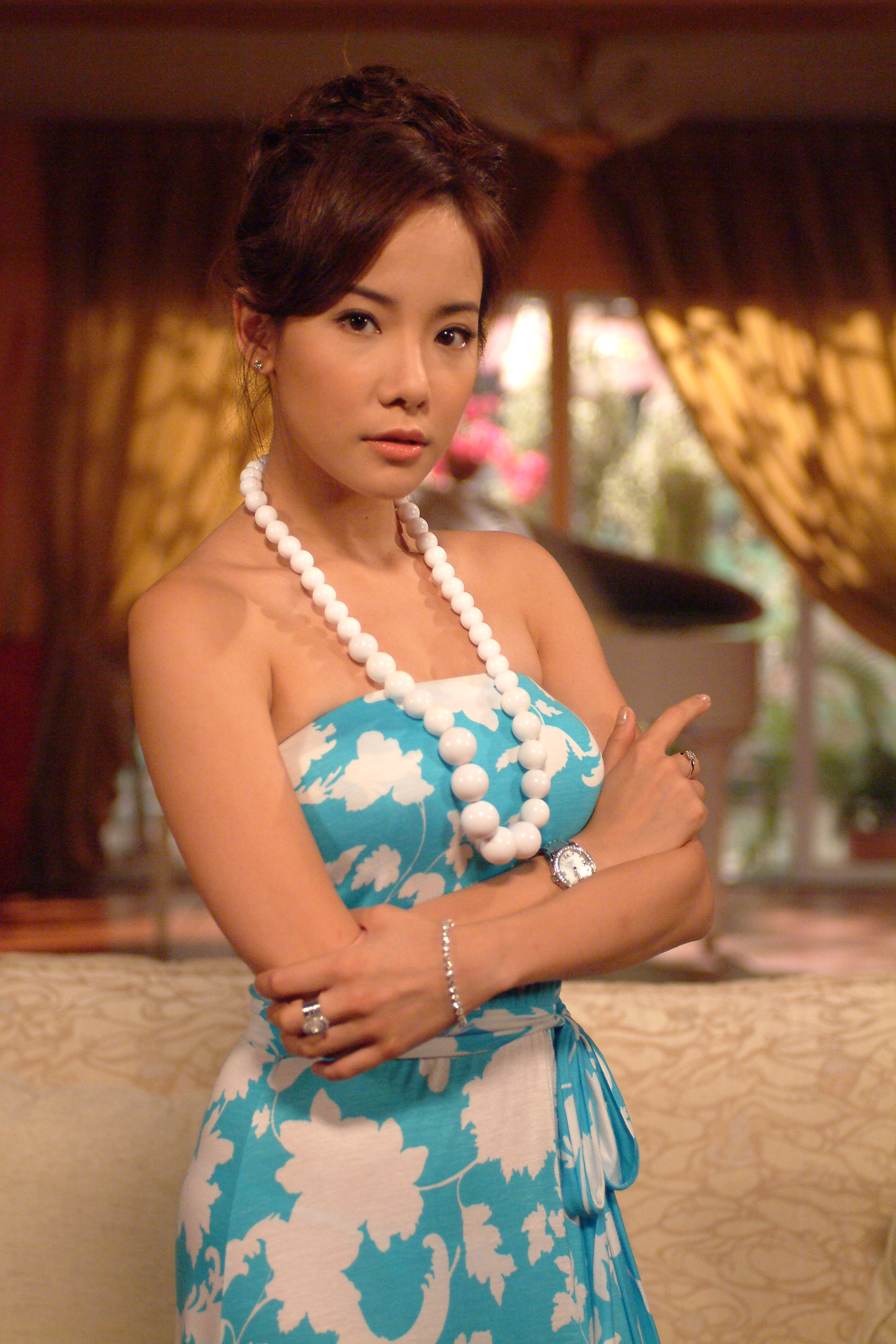 2006
Wilma Flintstone called, she wants her necklace back.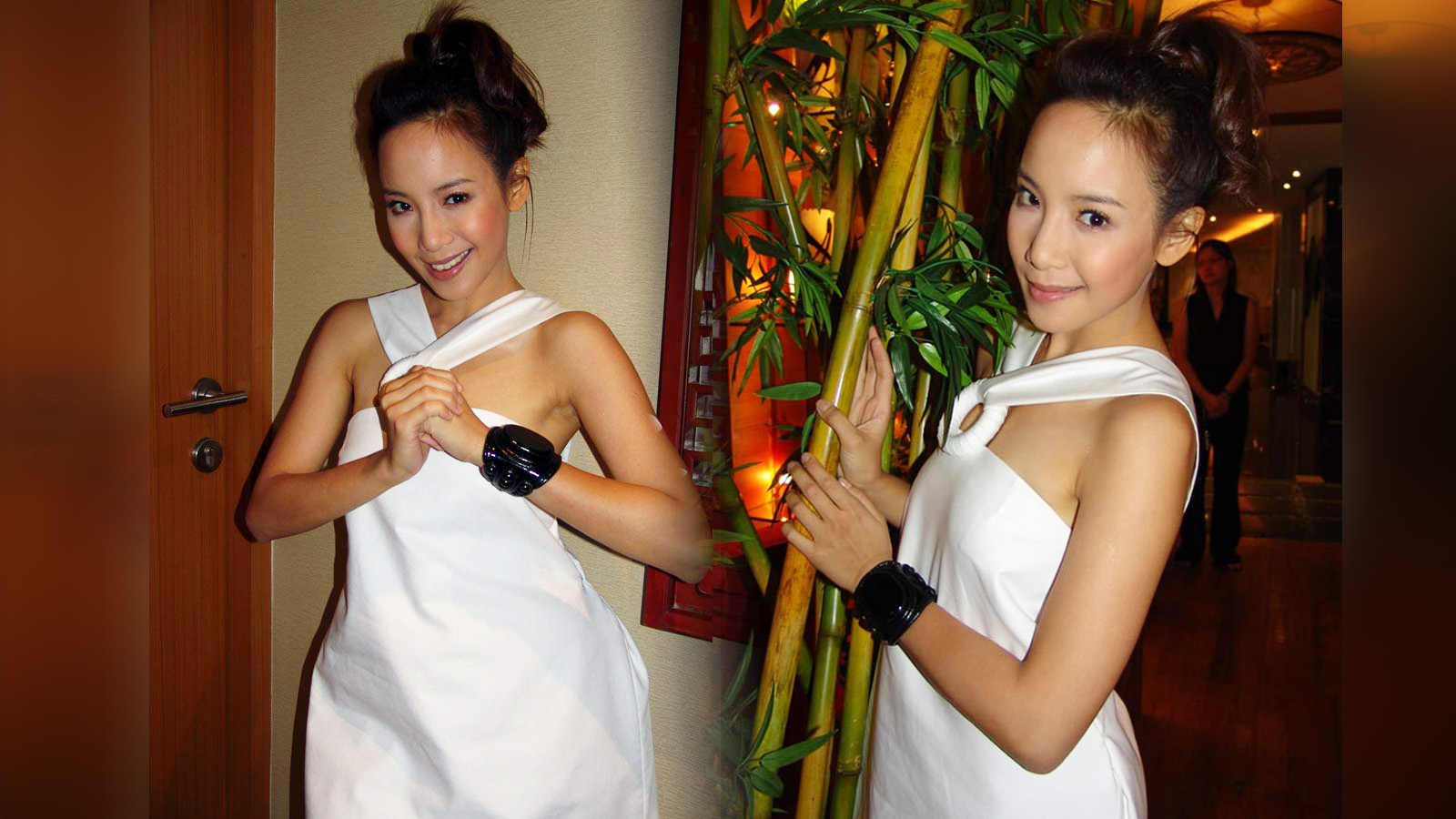 Happily Ever After press conference (2007)
This look hasn't aged as badly as some of the others. In fact, we would still rock that white mini today.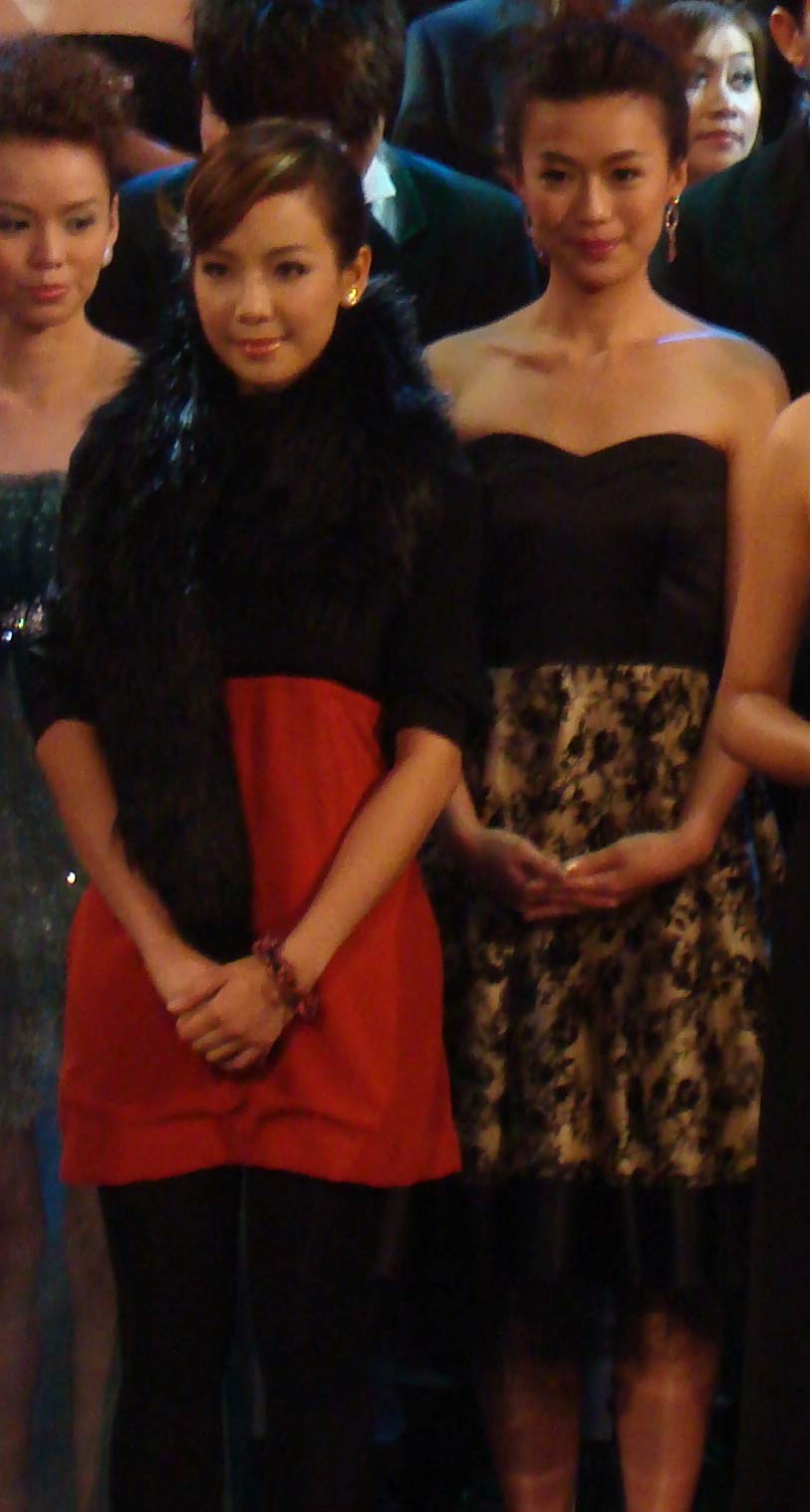 Star Awards 2007 Show 1
This is probably the most covered up we've ever seen Fiona.
Star Awards 2007
This ruffled bustier dress is giving us prom flashbacks, and not in a good way.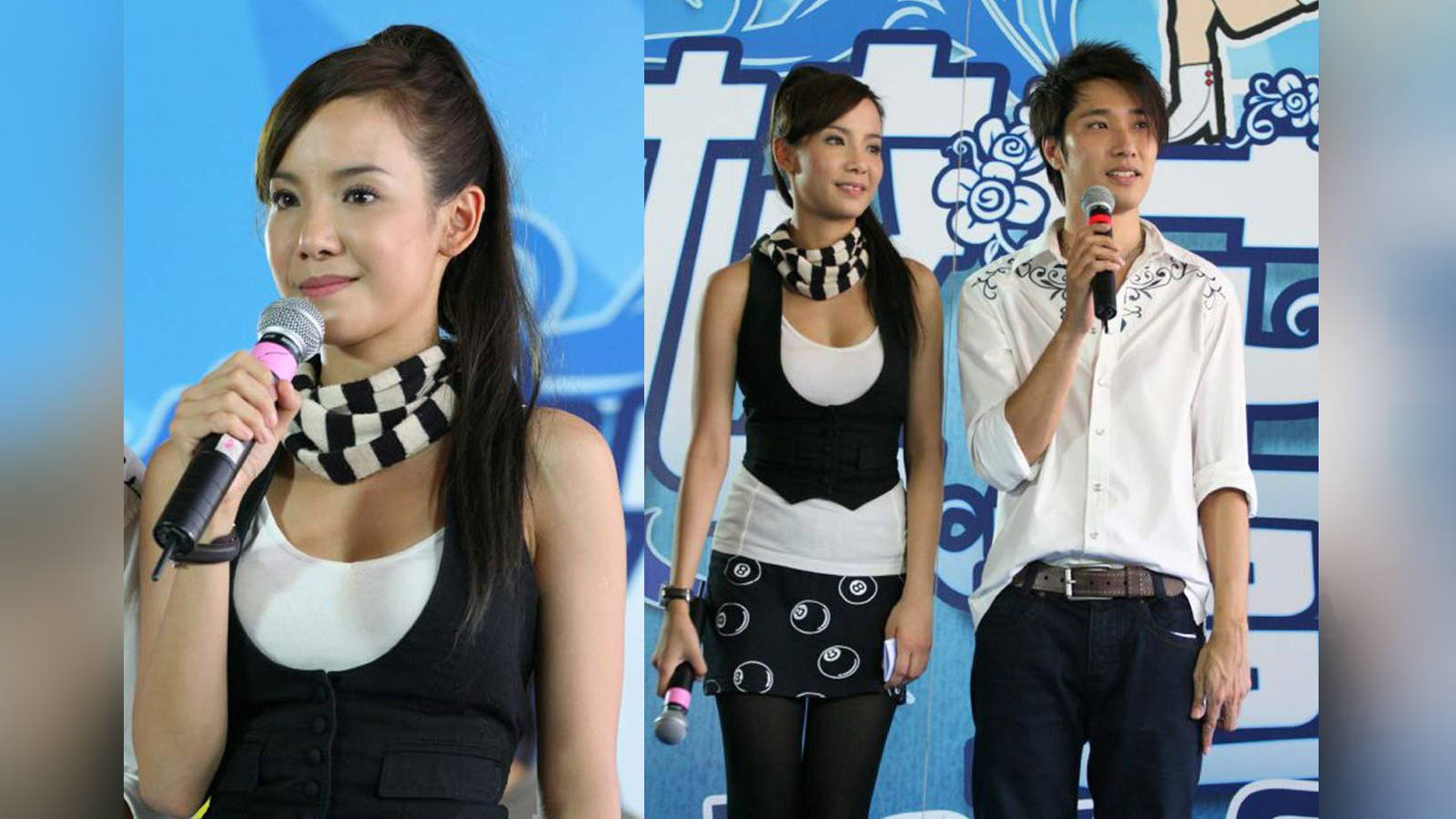 Hey Gorgeous (2007)
Ah, 2007, a short, but glorious window of time before scarves and vests were reclaimed by hipsters.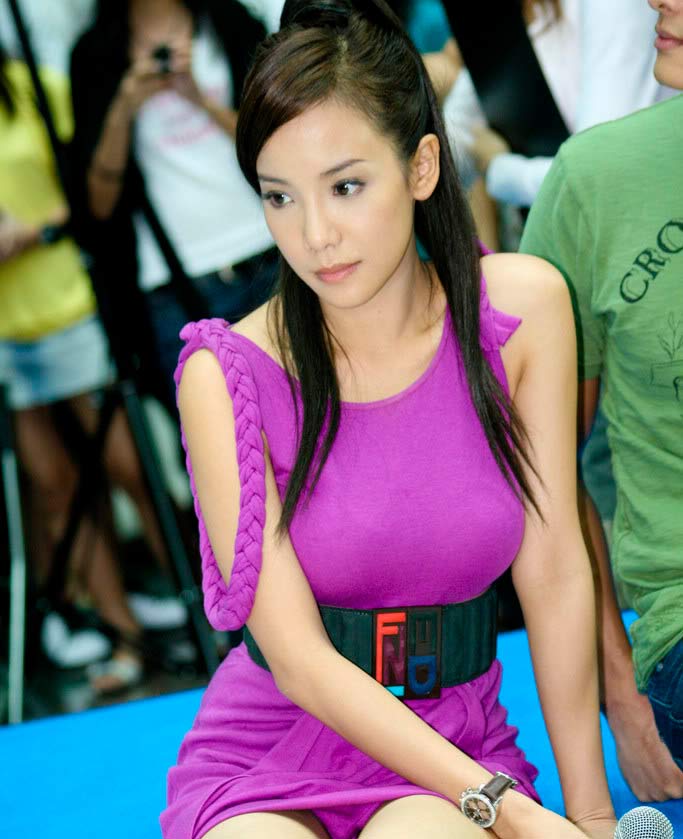 2007
If it weren't for that Fendi belt, we would have thought that dress came from Far East Plaza.
2009
The artiste might have aged well, but this outfit did not.
2011
Not sure if fashion-forward…or extremely afraid of the sun.
Photo: Getty Images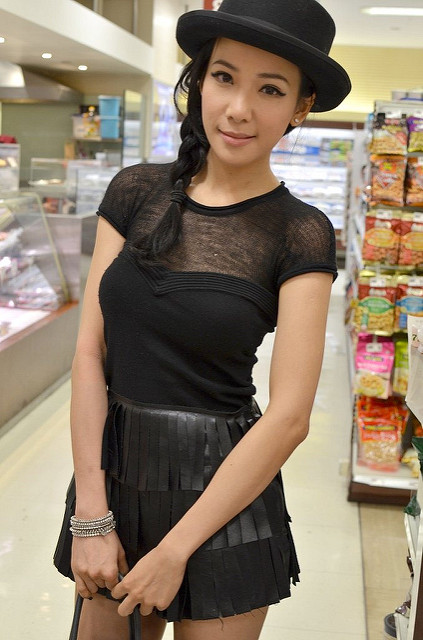 2011
Fiona and Arissa Cheo could be sisters.
Photo: Hungerhunger.blogspot.sg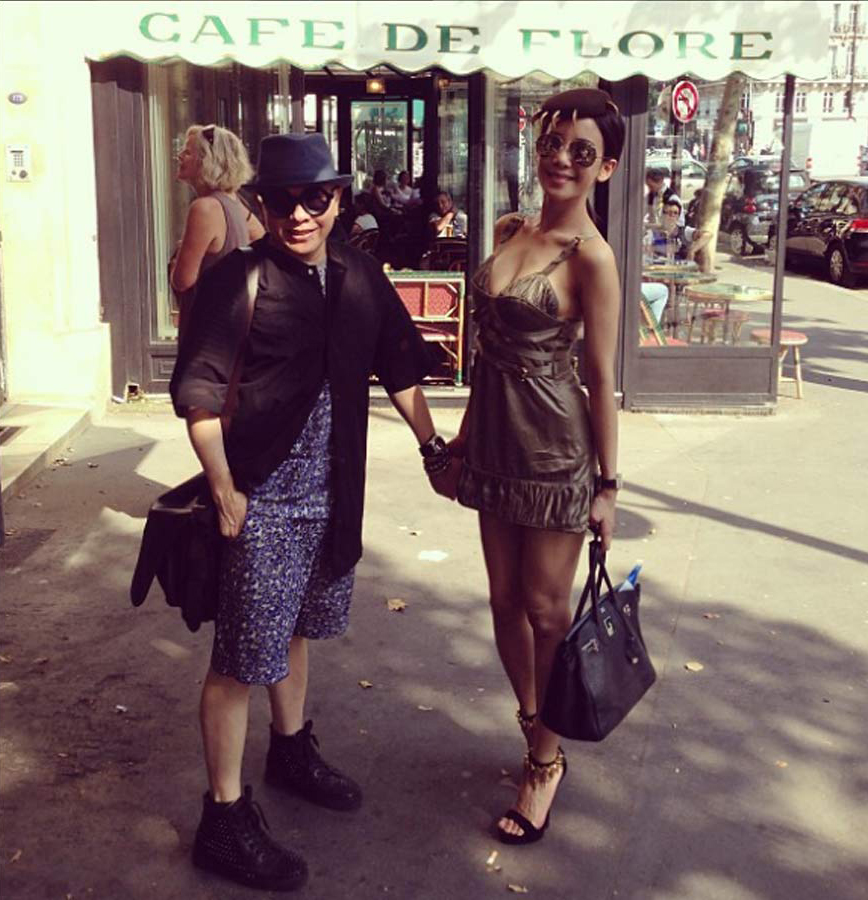 2013
Fiona is va va voom in that sexy bronze mini but we're too distracted by that fascinator, which looks like a giant spider resting on her head.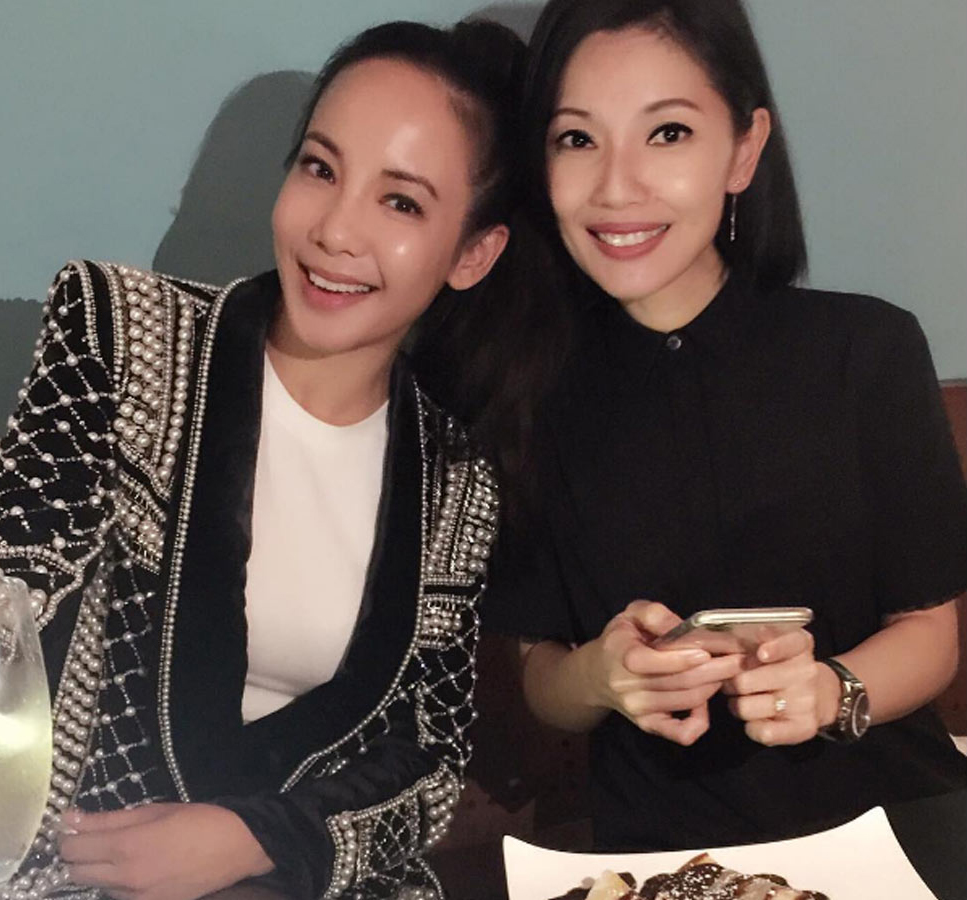 2015
Looks like Fiona's favourite colour combination changed from pink and bling to black and white in the latter 2000s.
Photo: Instagram/@sharonau13
2015
Fiona might be covering up more nowadays, but her skin-baring days aren't completely behind her, as shown by her white crop top.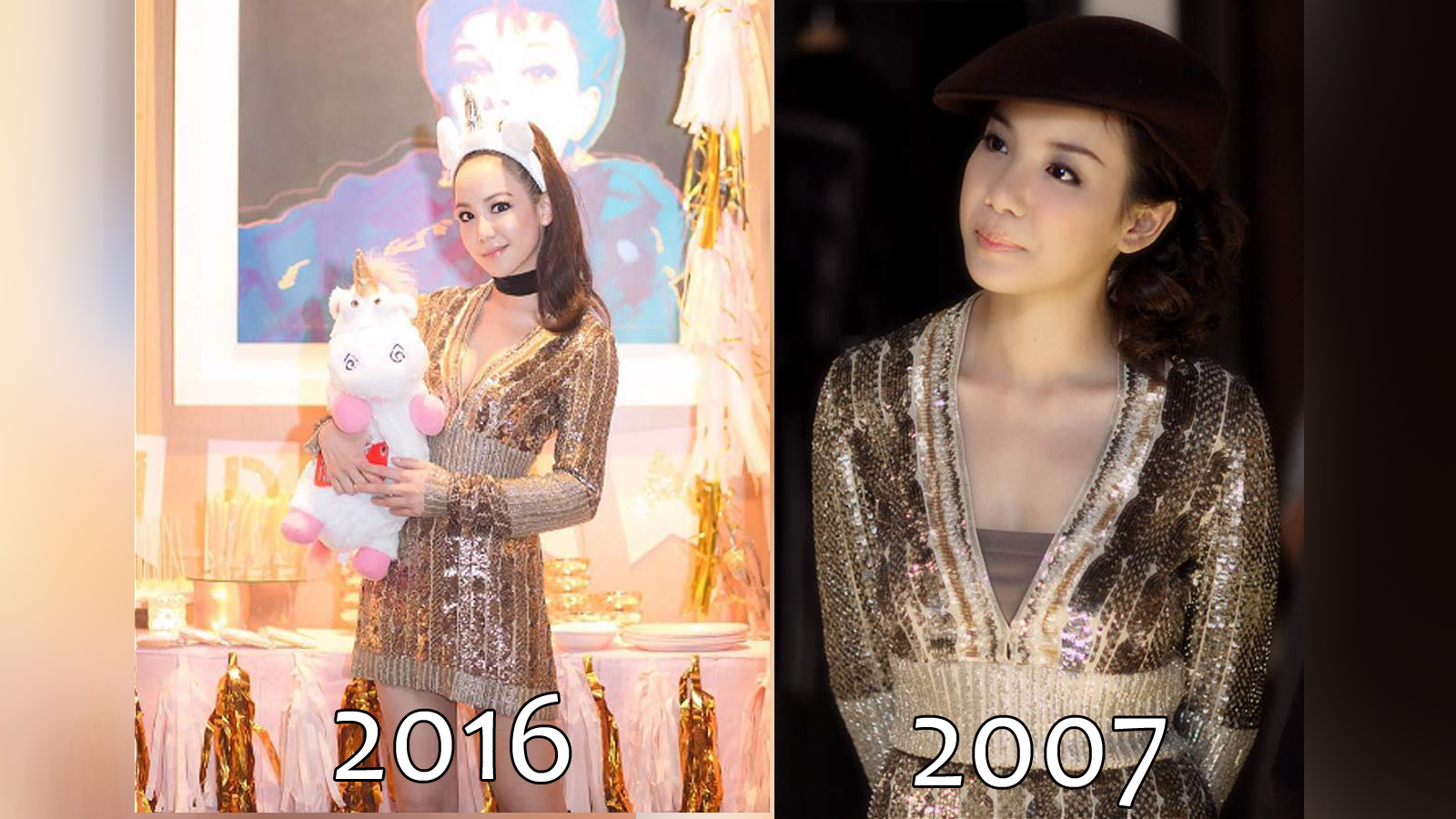 2016
It's good to know that stars are just like us — they recycle outfits from way back.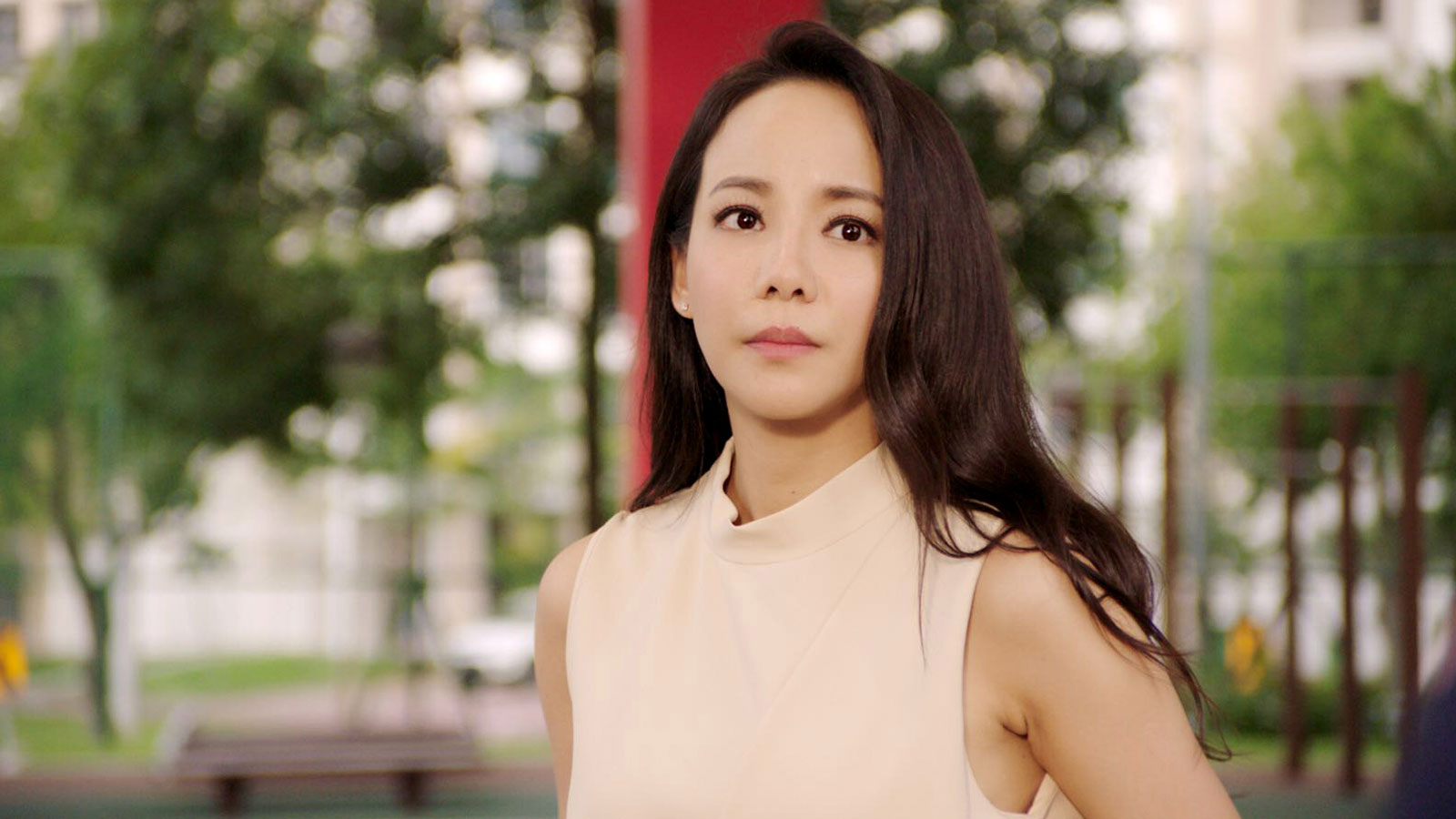 2016
With Fiona's return to the small screen comes the return of her signature colour: pale pink.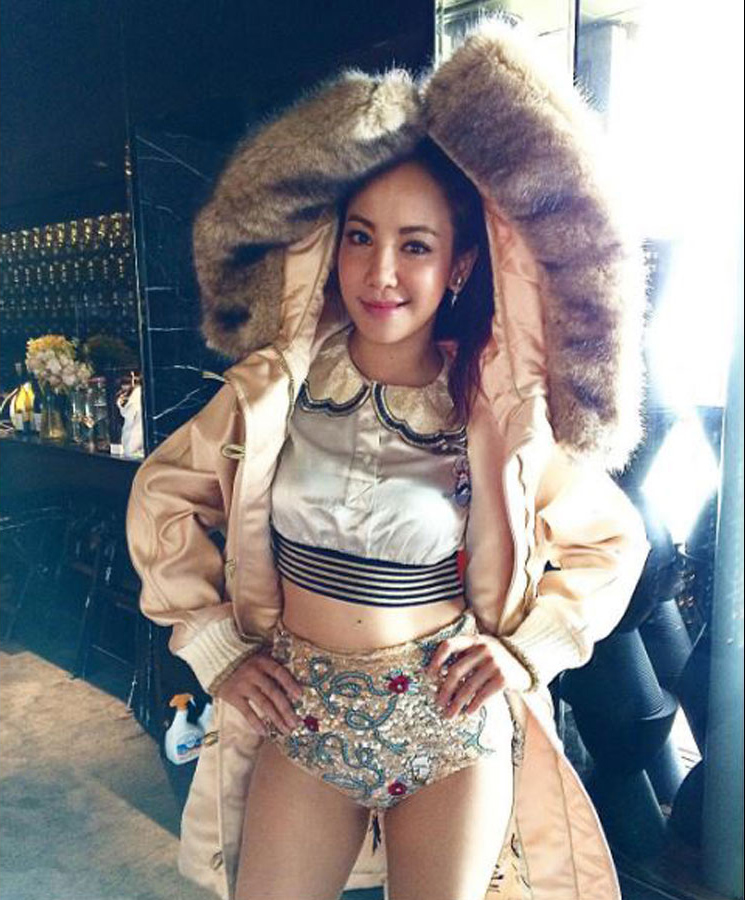 Left Behind press conference (2016)
Fiona made a fashion statement when she turned up at the Left Behind press conference looking like Snorlax (her words, not ours). We, on the other hand, think the outfit makes her look like Vegas Showgirl Cabbage Patch Kid doll.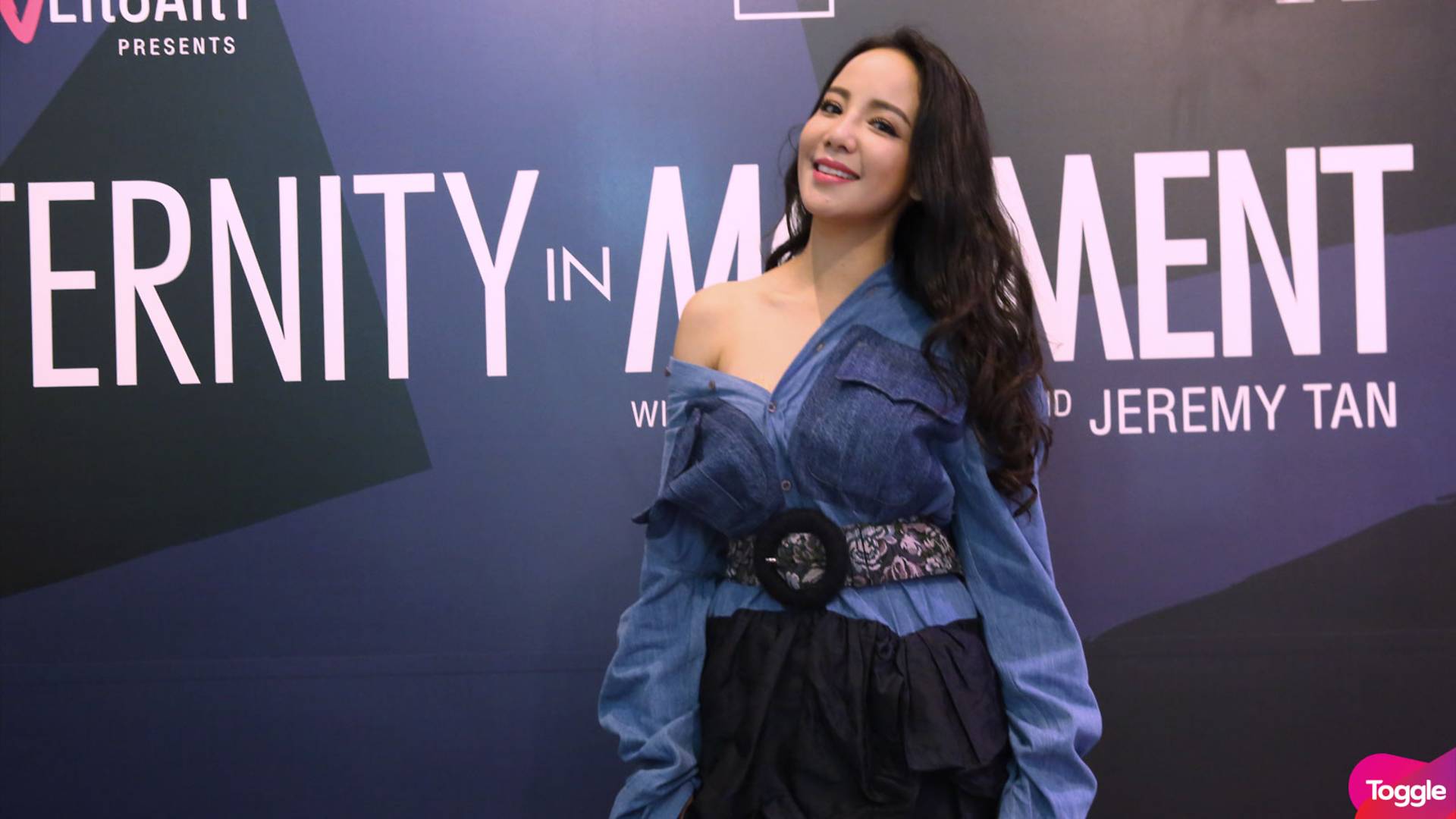 styleXstyle 4th anniversary party (2016)
Fiona turned heads in this Miu Miu denim shirt dress that she wore off shoulder at the styleXstyle 4th anniversary party.
2017 Singapore Fashion Week
We are so glad that Fiona finally got a hair makeover that we are willing to overlook the hem finish. Love the avant garde jumpsuit though!
Photo: Singapore Fashion Week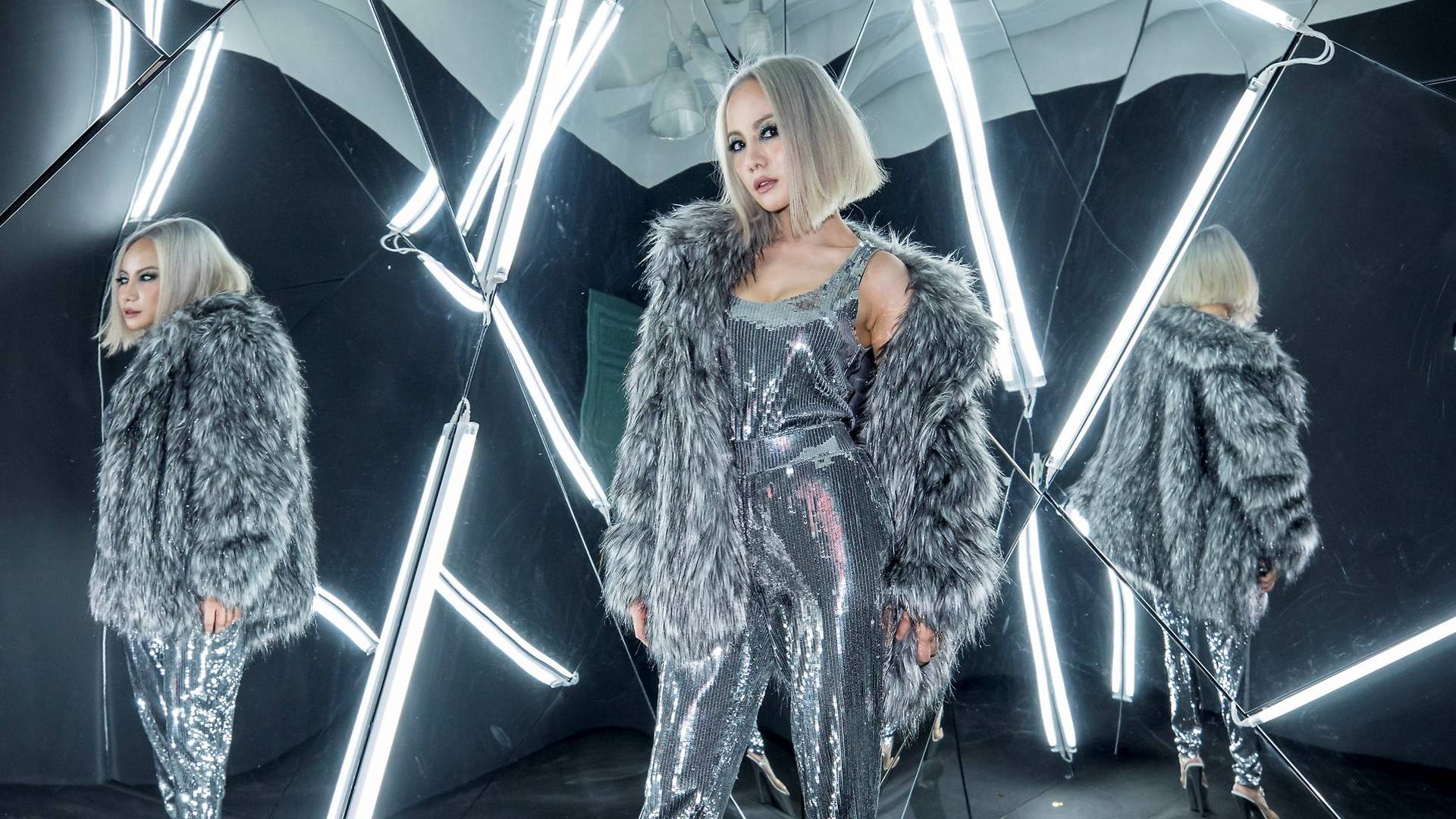 YSL Beauty Club (2017)
Anybody else in this silver sequinned jumpsuit would look like a disco ball. Fiona, however, looks like a million bucks.
Photo: YSL Beauty Club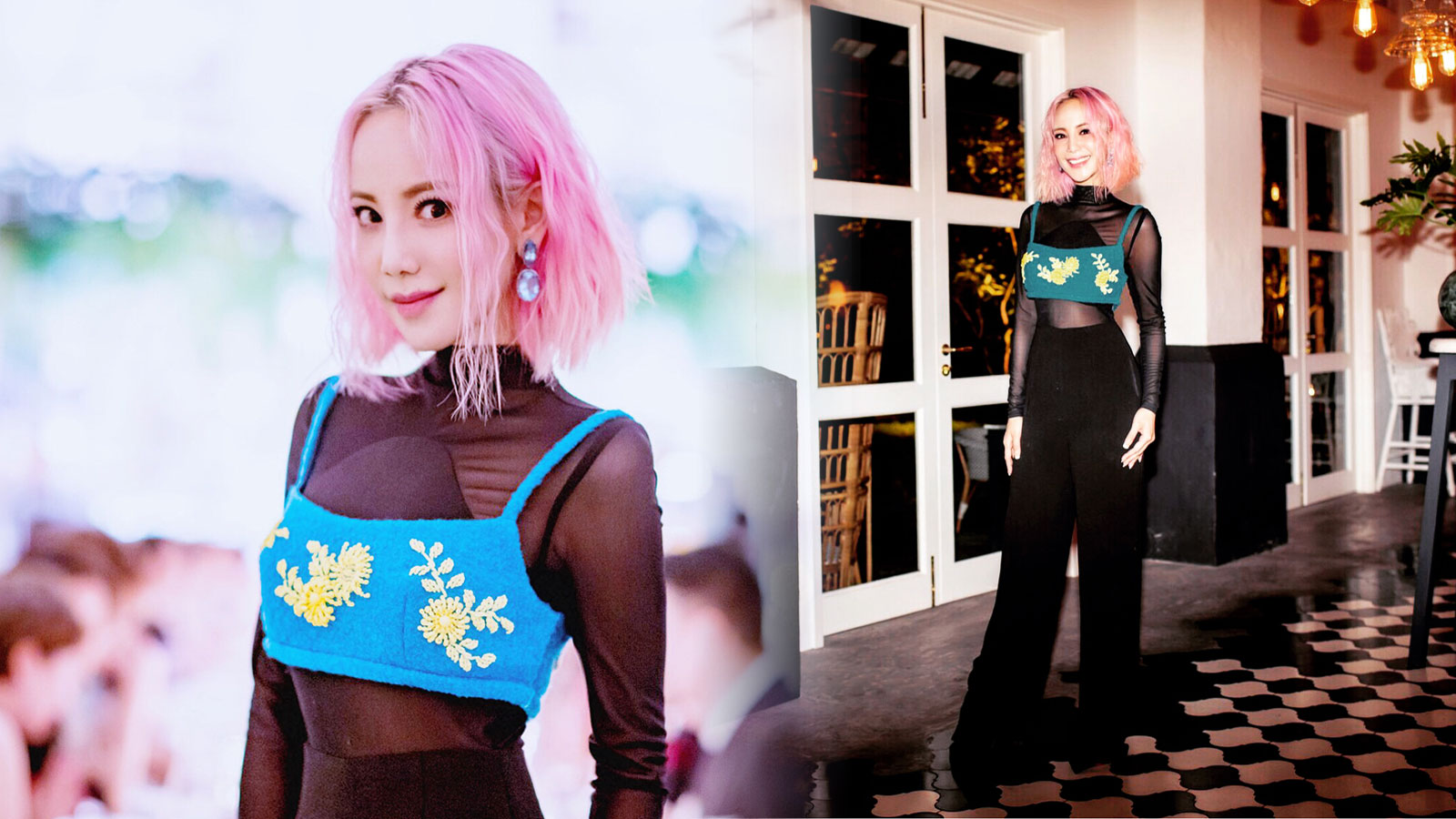 2017
Among Fiona's recent hair transformations, the pink is our favourite. It's dramatic, it's fun, and it's totally her.
Crazy Rich Asians gala premiere
Fiona flew the Singapore flag high on the jade carpet in a gorgeous black organza gown by homegrown designer JessicaCindy and over half a million dollars worth of bling.
Photo: EPA/Click Photos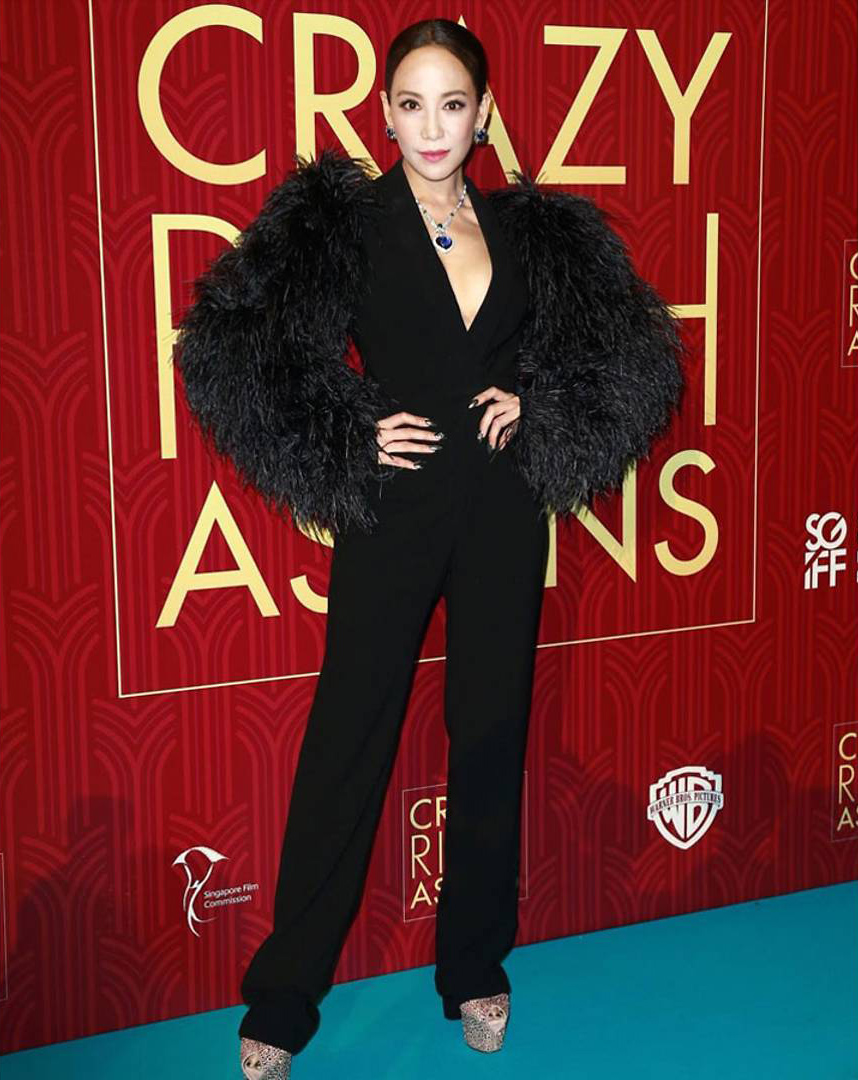 Crazy Rich Asians premiere in Singapore (2018)
Although we do kinda think that Fiona looks like she's got Chewbecca's arms stuck onto her, the wonderfully OTT quirkiness of this blazer stole the red carpet at the CRA premiere.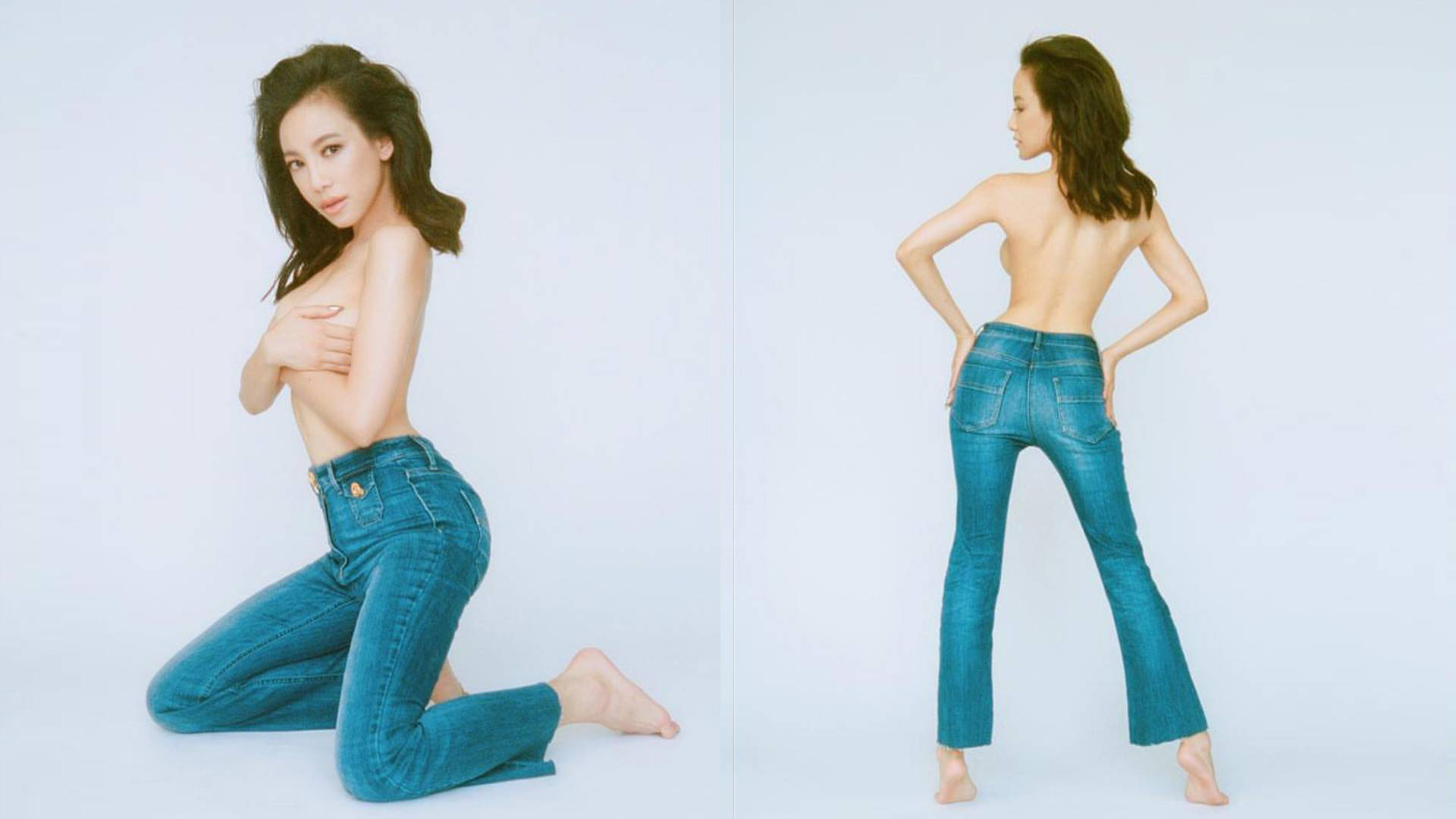 2018
Clad only from the waist down, Fiona sure turned up the heat in her smoking hot denims. Beat that, Kitty Pong!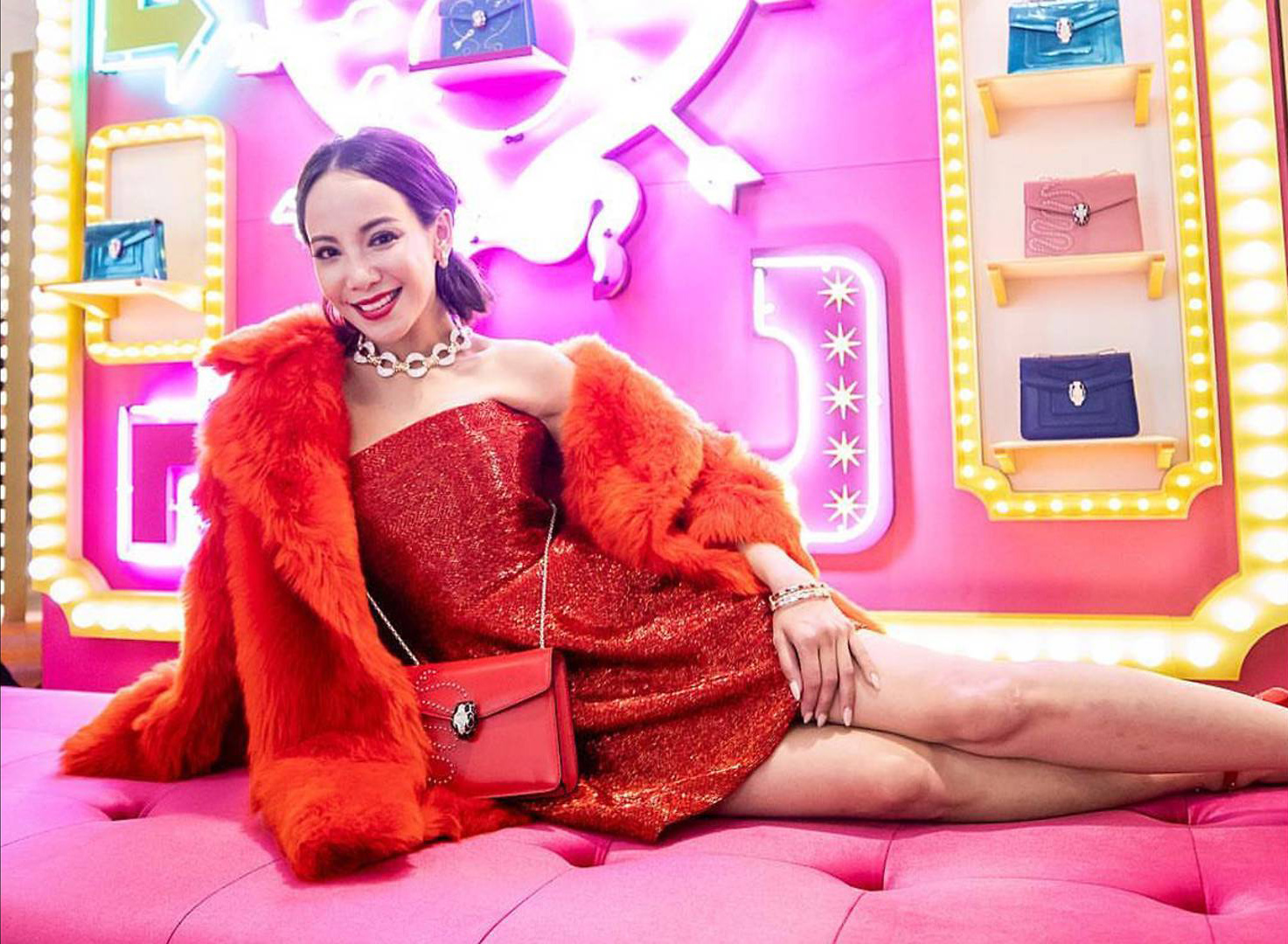 Bvlgari 2018
Fiona's red-hot outfit proves that sometimes, more can actually be more. The combination of that sparkly red minidress with that firecracker furry coat and handbag is OTT, but in a good way.
Photo: Instagram/@bam_visuals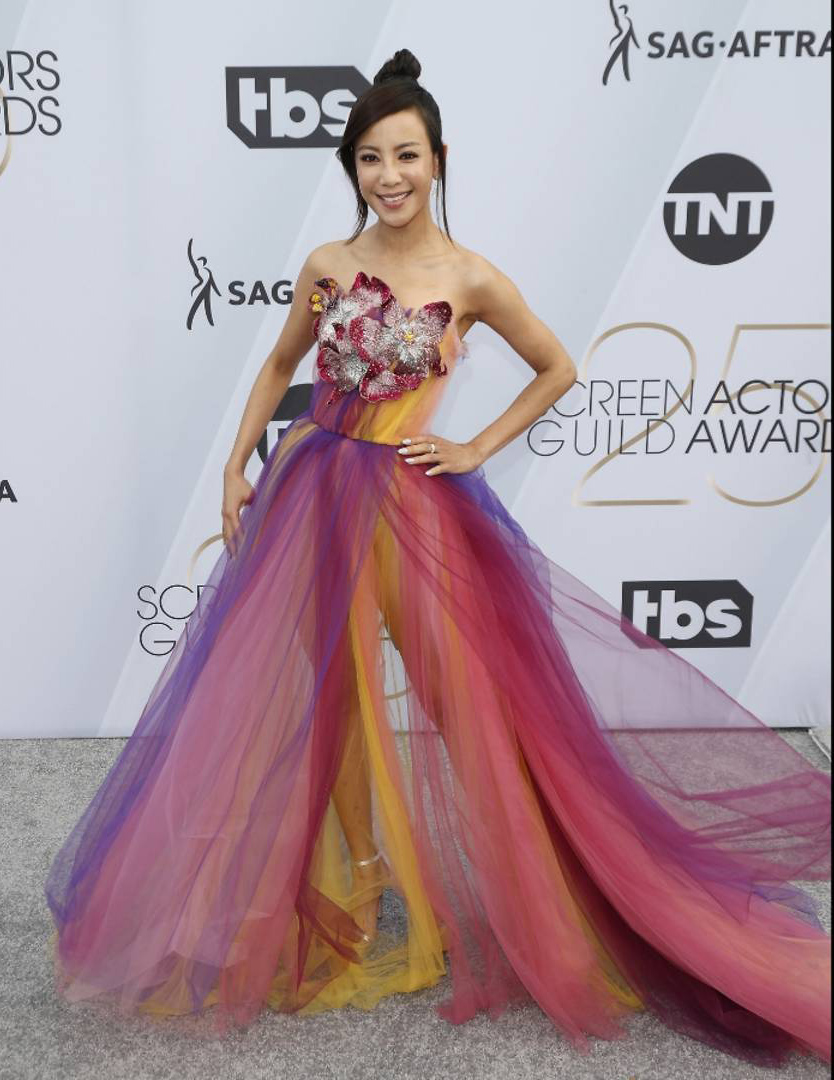 Screen Actor's Guild Awards 2019
The SAG Awards was filled with countless celebrities but our eyes were fixed on our Singapore representatives. Fiona did us proud with this dreamy haute couture dress by Schiaparelli which sported floral embellishments as a nod to our national orchid, Vanda Miss Joaquim.
Photo: EPA/Click Photos
amfAR Gala (2019)
With a dramatic long train, feather finishes and back-bearing details, it's hard to miss Fiona at the amfAR Gala in Hong Kong.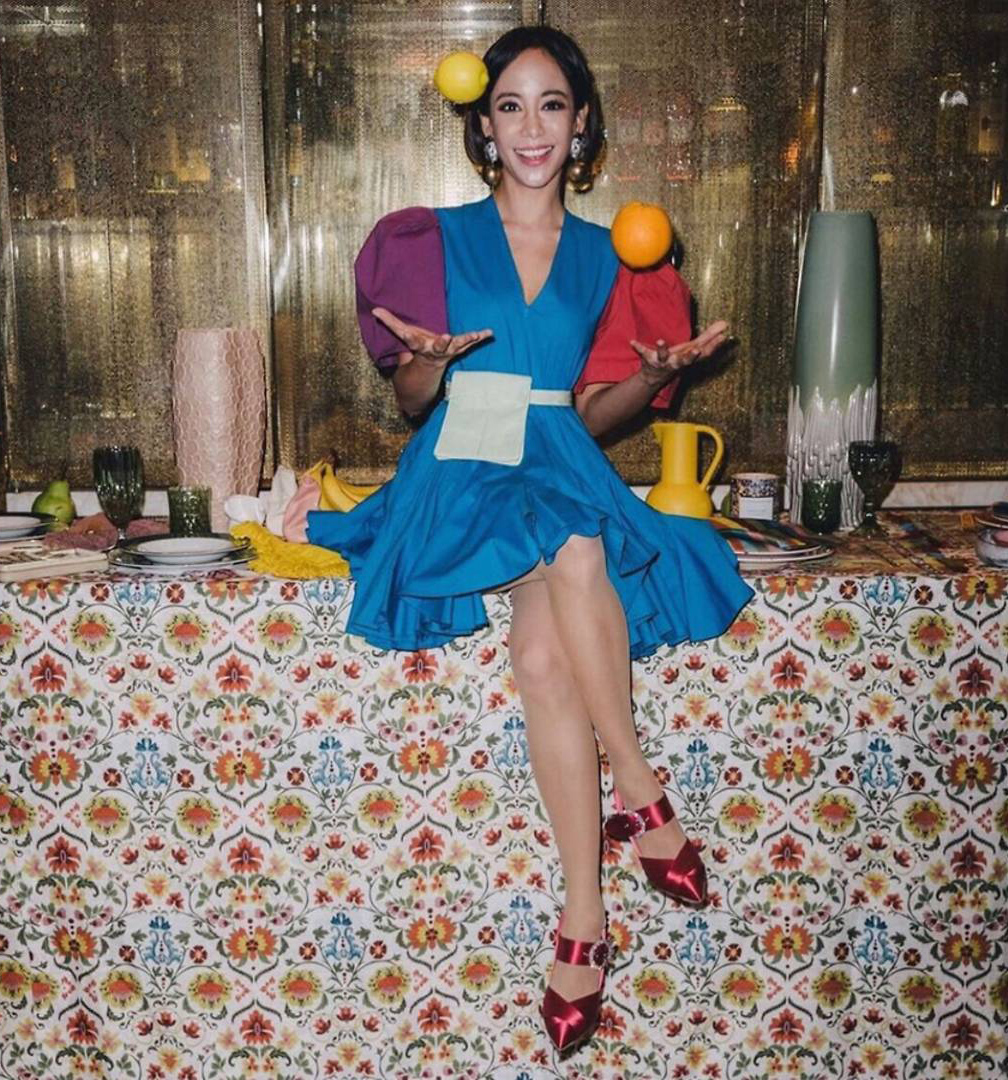 2019
If we were to pick a song to match Fiona's OOTD here, it would definitely be 'Girls Just Want To Have Fun' by Cyndi Lauper. Love how vibrant and playful she looks in the colourblock dress and satin Mary Jane shoes.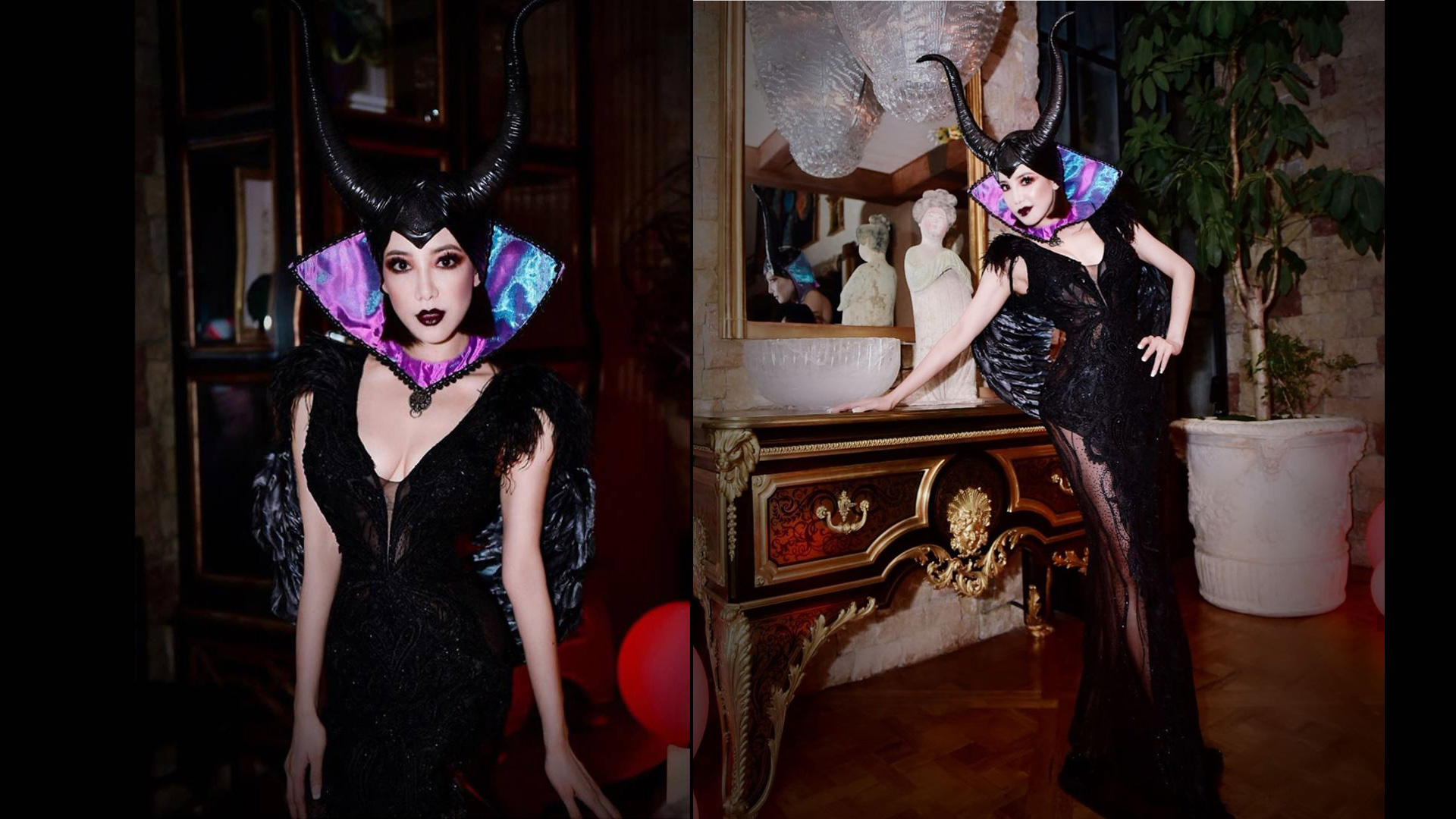 Halloween 2019
For Halloween, Fiona channelled Maleficent, recreating the Disney villain's vampy makeup, gothic gown, and signature horns… but ended up looking more sexy than evil. Well, we wouldn't expect any less from Fiona.
Urban Decay launch in Seoul (2019)
No pants, no problem! We think Fiona looked just as sizzling, if not more so, in just the shimmering blazer and plunging neckline.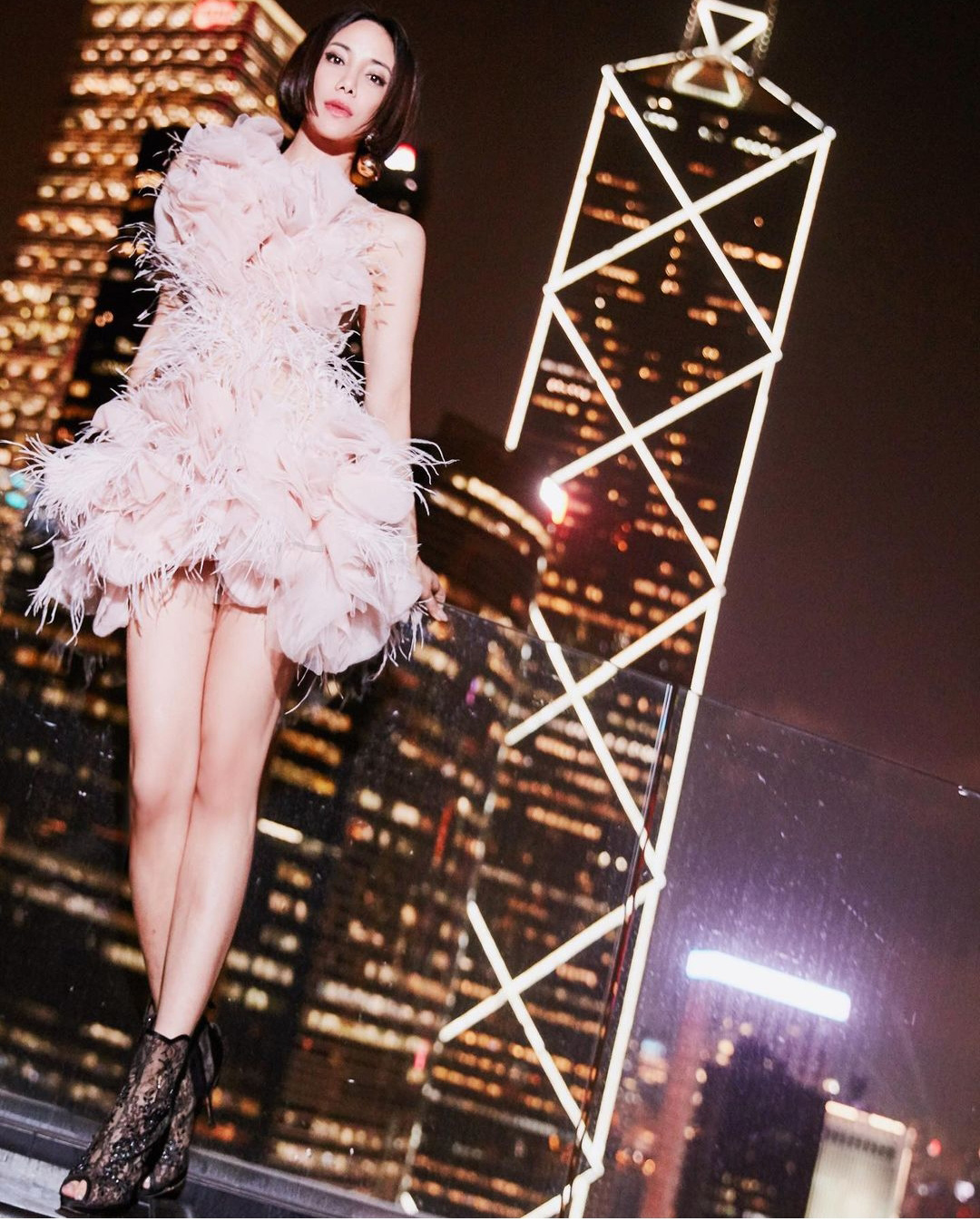 2020
We can't take our eyes off Fiona in this dramatic Nicole + Felicia frock that's fun and romantic at the same time.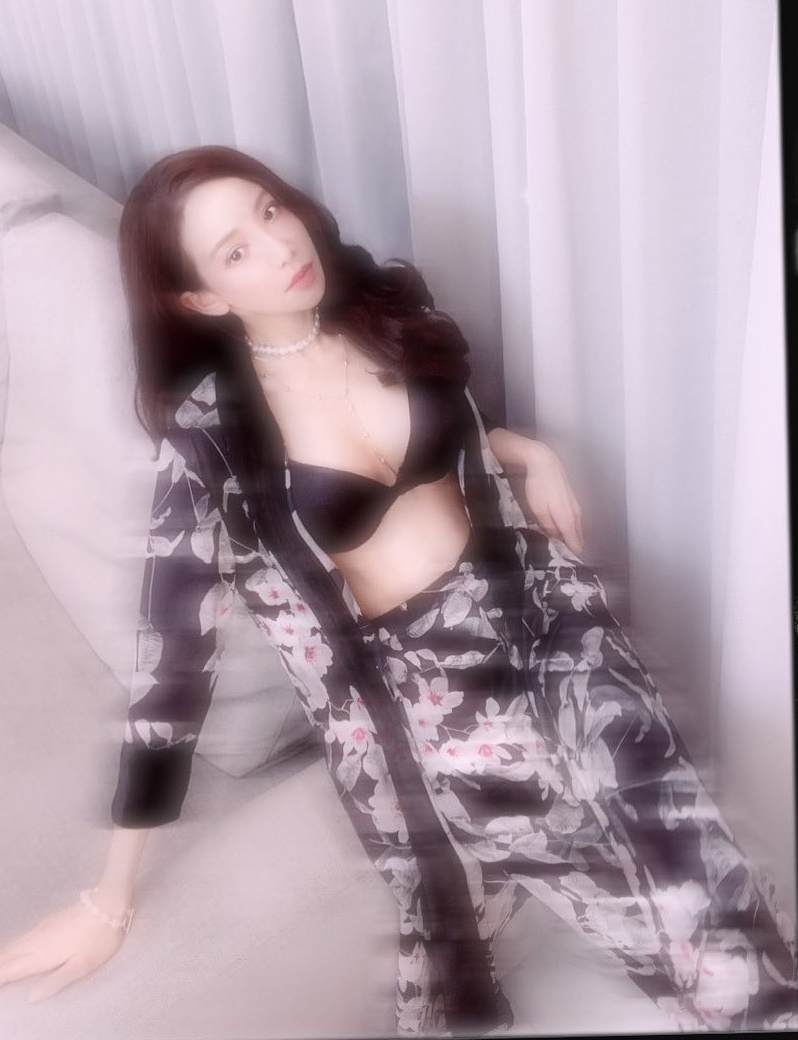 2020
We can imagine Fiona going from boudoir to bar in this loungewear set.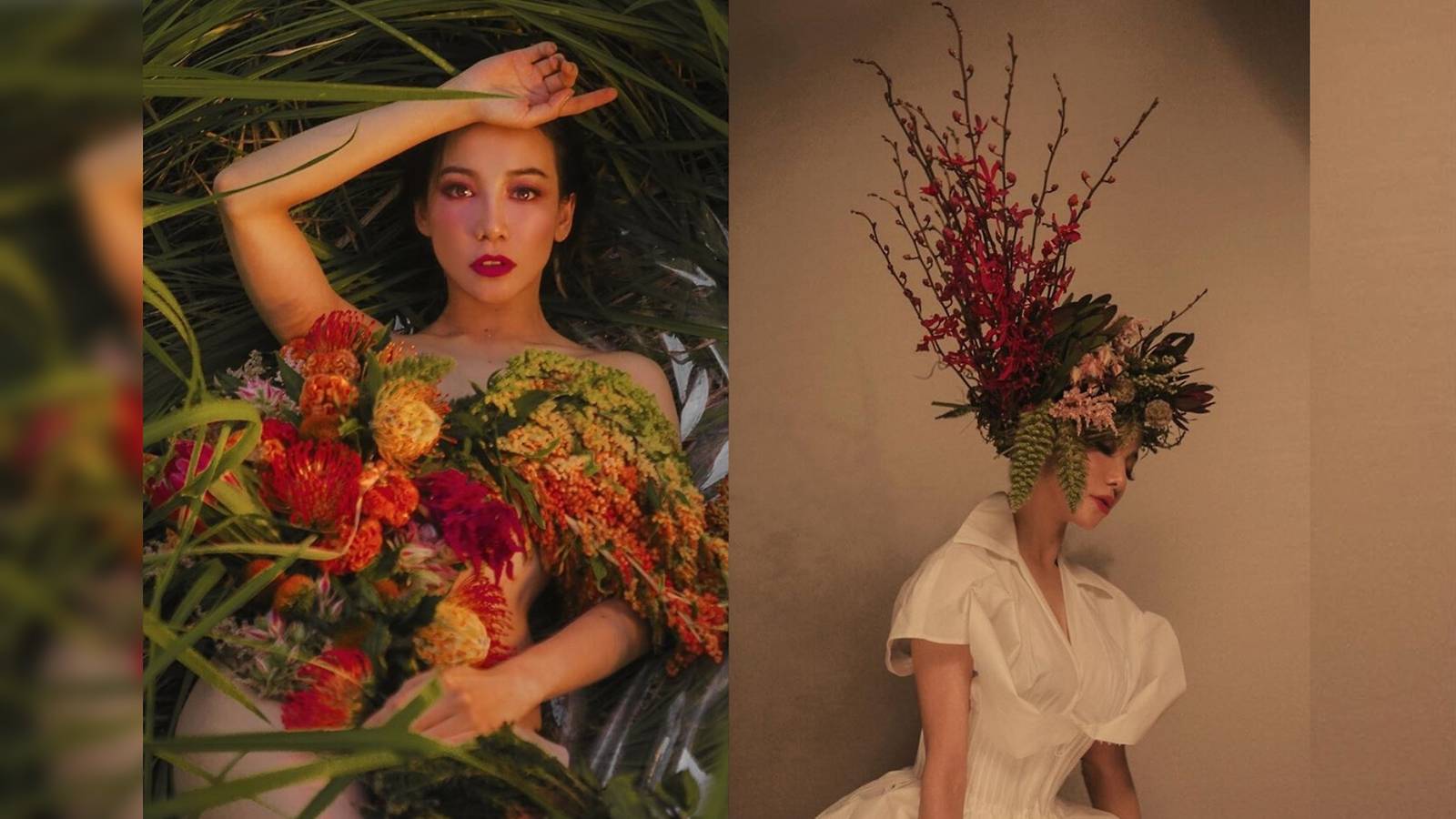 2020
Only Fiona Xie can make wearing flowers look hot.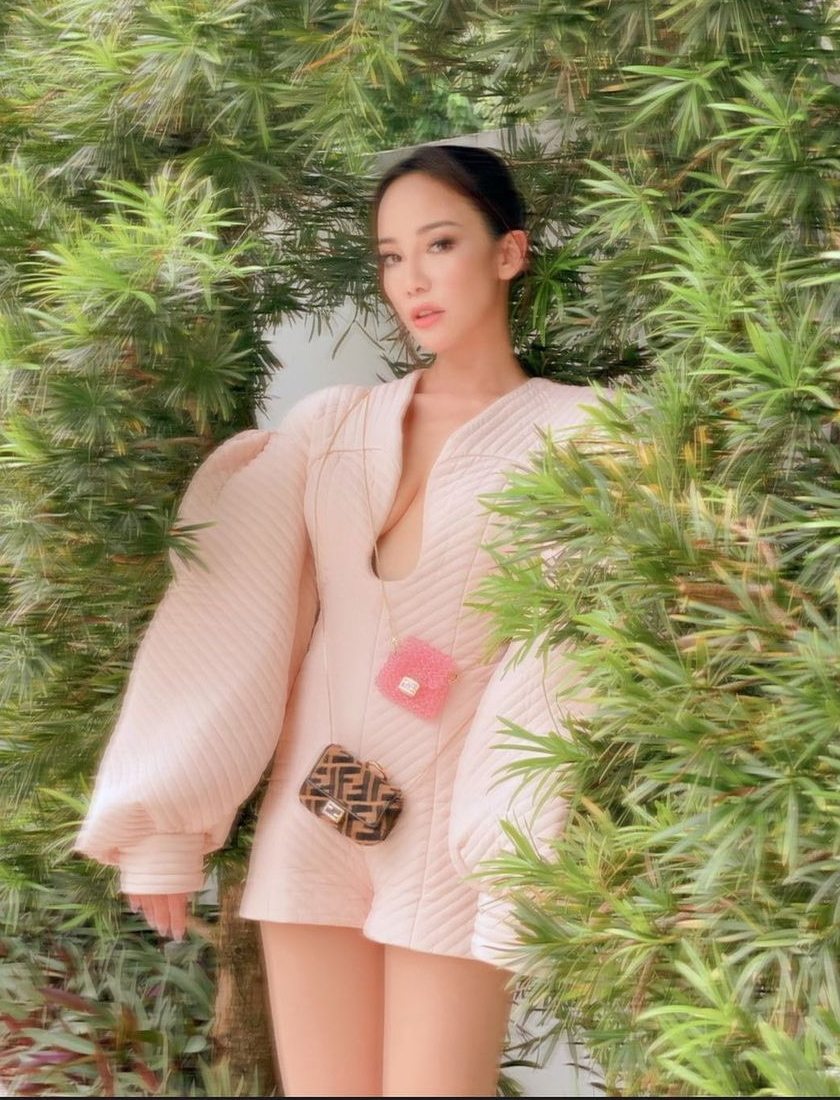 2020
Fiona almost never disappoints whenever she dresses up for an occasion. She looked stunning and fashion-forward in a nude romper with dramatic sleeves. To complete the look, she wore not one but two mini purses.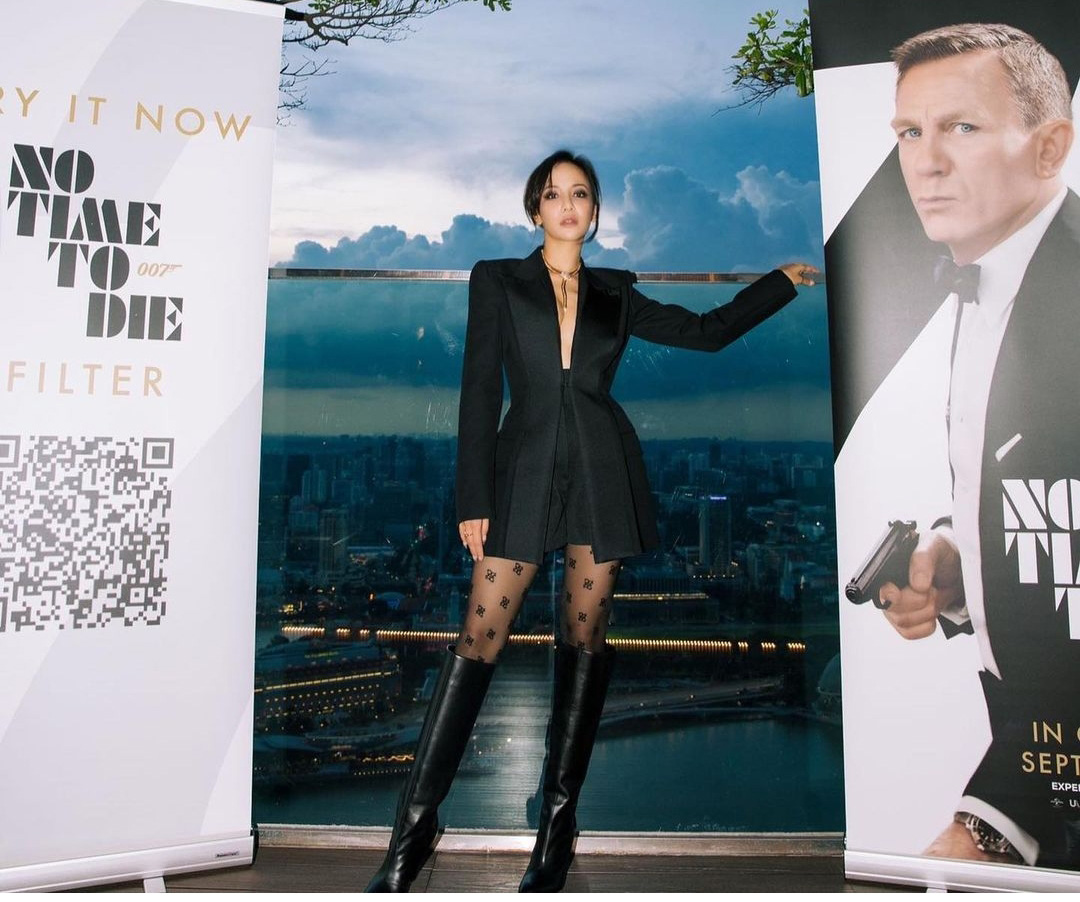 No Time To Die gala premier
Could Fiona be cast as the next Bond girl? Well, she sure looked the part at the premiere of No Time To Die.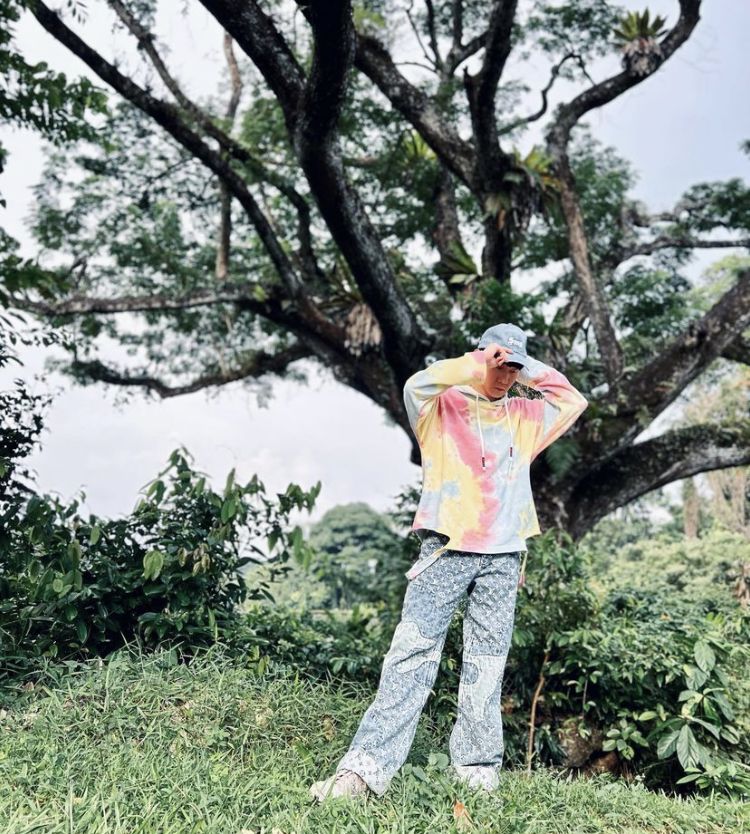 2021
We love Fiona for her fashion forward wardrobe and she looks ah-mazing in this toga swimsuit that features a daring cutout design on the front.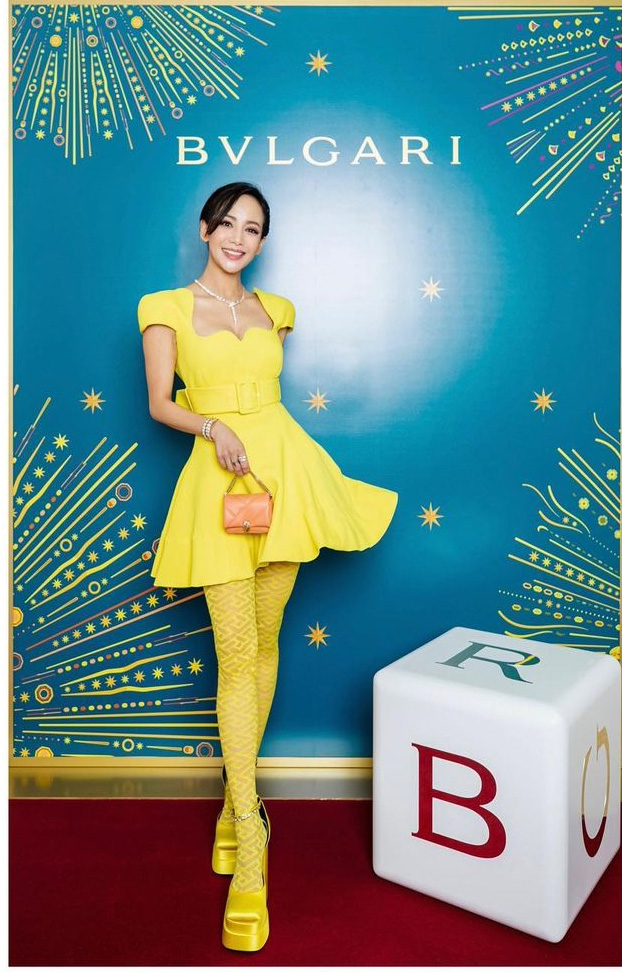 Bulgari event
We're pretty sure all eyes were on Fiona when she turned up at the newly revamped Bulgari boutique at Marina Bay Sands in that striking full-yellow getup by Versace and, of course, jewellery by Bulgari.
2021
Looking sizzling hot, Fiona rocked a body hugging nude piece from the Fendi x Skims collection.
2021
We're not sure how practical this statement coat featuring fingers-like sleeves is, but it looks cute for the 'gram.
Star Awards 2001

Star Awards? More like Getai Challenge.