Superb Hor Fun & KL Hokkien Mee From $7.50 By Exec Chef Who Became Zi Char Cook After Heart Surgery
The ex-Majestic Bay executive chef took a break after surgery and now heads the kitchen of humble zi char joint Lao Li Da Pai Dang in Simpang Bedok.
Before suffering a heart attack in 2018, former executive chef Tan Woo Soon (who goes by chef Soon), 51, had never given the gruelling hours and fast-paced, stressful nature of his job much thought. "I've been cooking non-stop since I was 12 years old, frying char kway teow alongside my [hawker] parents," says the KL-born Singaporean PR who helmed the kitchen at modern Chinese seafood restaurant Majestic Bay at Gardens by the Bay for four years. The restaurant is owned by hospitality group Unlisted Collection, which also operates Michelin-starred restaurants Zen and Burnt Ends. "In our line of work, there's hardly any time to rest. After my heart attack, I realised that I needed to take a break." 
After undergoing heart bypass surgery, chef Soon left his job and returned to his hometown to recuperate in 2019. Last month, the veteran chef returned to work after a four-year hiatus and is currently helming the kitchen at new zi char eatery Lao Li Da Pai Dang (which means "Lee's Food Stall" in Chinese) at Simpang Bedok.
The comprehensive menu features classics like black pepper crab, salted egg sotong and prawn paste chicken, as well as less common items such as a selection of claypot soup, poached kampung chicken and KL Hokkien mee. Prices for carb dishes start from $5 for a plain salted egg fried rice.

No part of this story or photos can be reproduced without permission from 8days.sg.
Didn't want culinary skills to go to waste but knew he "shouldn't go back to fine-dining"
Although he did not have a timeline in mind, chef Soon says the hiatus ended up being "unexpectedly long" due to the pandemic. "Six months after I quit my job, Covid started. It took about two years for my recuperation and I was stuck at home for another two years due to the pandemic. I got so bored!" he quips. The chef lived off his savings during his break.

"I did not want my culinary skills to go to waste but I knew I shouldn't go back to fine-dining. I used to have trouble sleeping as I'd be fretting over new menu items while in bed. Now, I don't want to be too stressed out," he says. Prior to Majestic Bay, Chef Soon cooked at now-defunct Chinese fine-dining restaurant My Humble House, which was owned by Tung Lok Group, as well as several hotels in Malaysia and Singapore.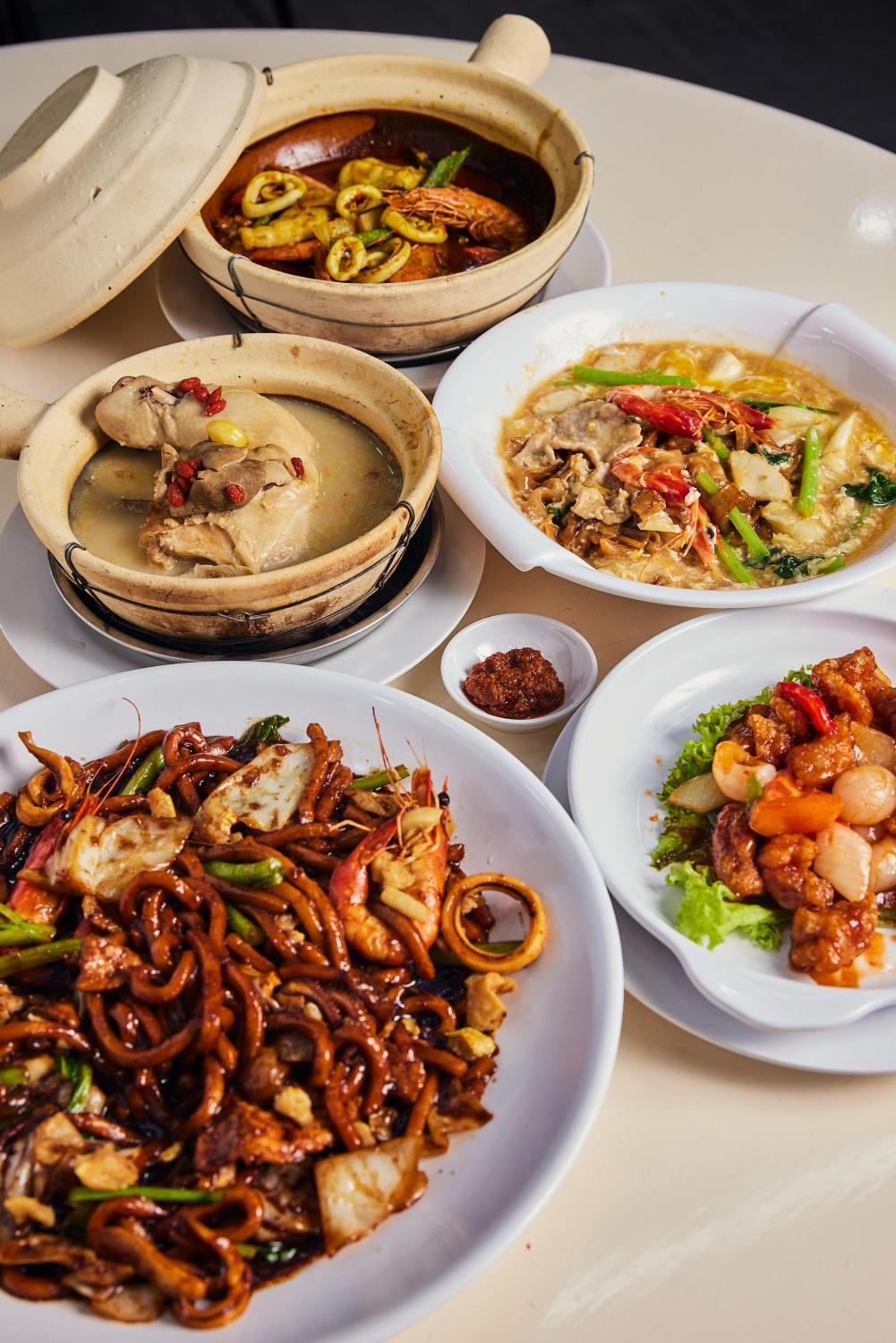 "Work less stressful now" at zi char eatery with simpler menu
About three months ago, the chef was introduced to Joey Lee (middle in pic, below), 43, and Jonathan Tan (right), 49, through a mutual friend. The husband and wife team, who own Bread Garden, a local bakery chain with four outlets, and Gary's, a contemporary Italian restaurant at Rochester Park, were planning to open a zi char joint. "We like local food and we think there's potential in introducing a Chinese zi char concept in an area known for halal eateries," explains Jonathan. On their partnership with chef Soon, Joey says she knew it'd be a good fit from the start. "As a former executive chef, he believes in using quality ingredients even for the simpler dishes. This is in line with how we run our business," she says.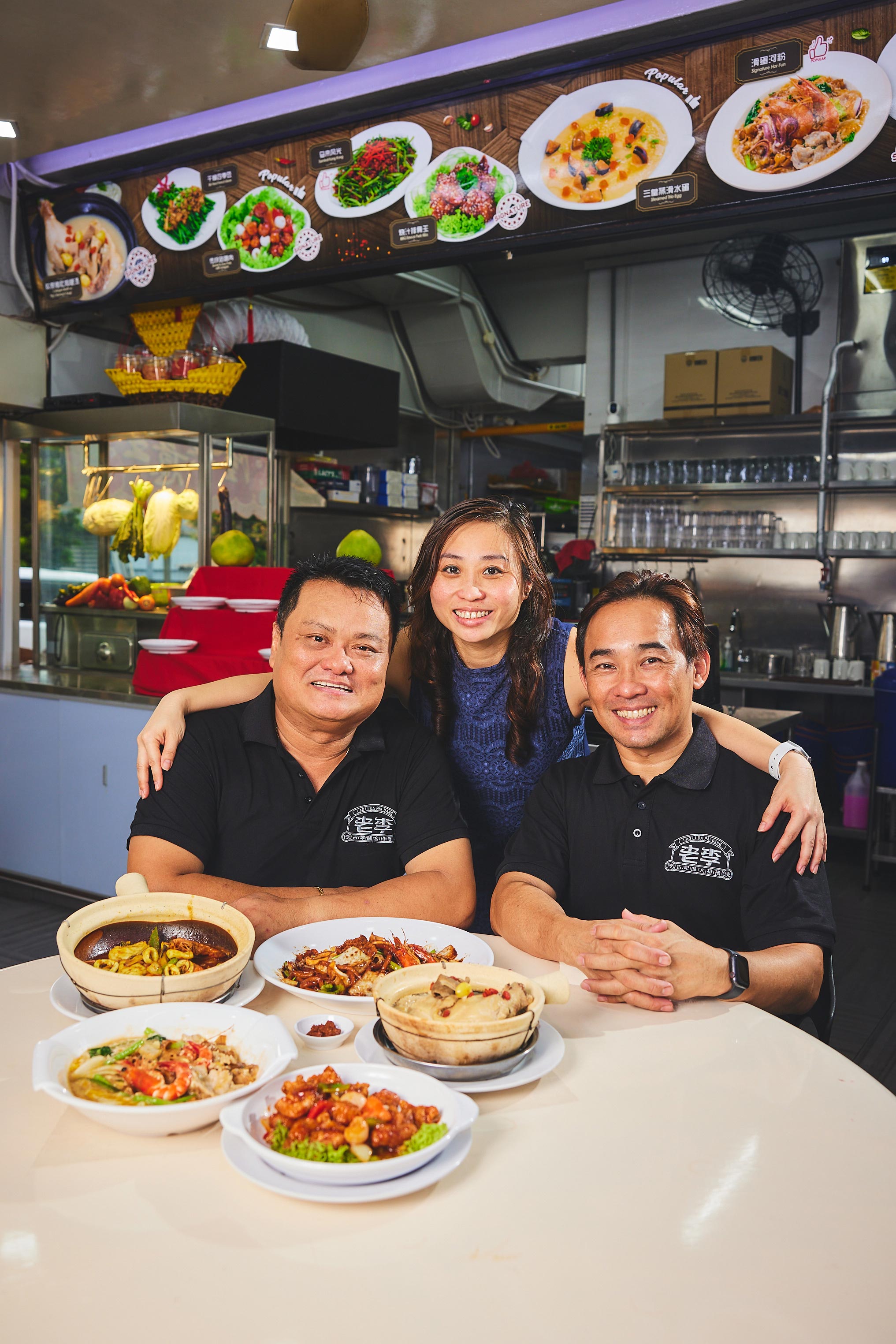 Lao Li Da Pai Dang, named after Joey's surname, opened last December. Joey's brother (who wasn't present at our shoot) is a co-owner as well. Chef Soon does not own a stake in the business – he helms the kitchen and cooks daily at the restaurant together with a staff of five. "Work is less stressful now. I just want to offer a simpler, fixed menu and focus on cooking improved versions of classic dishes," he says.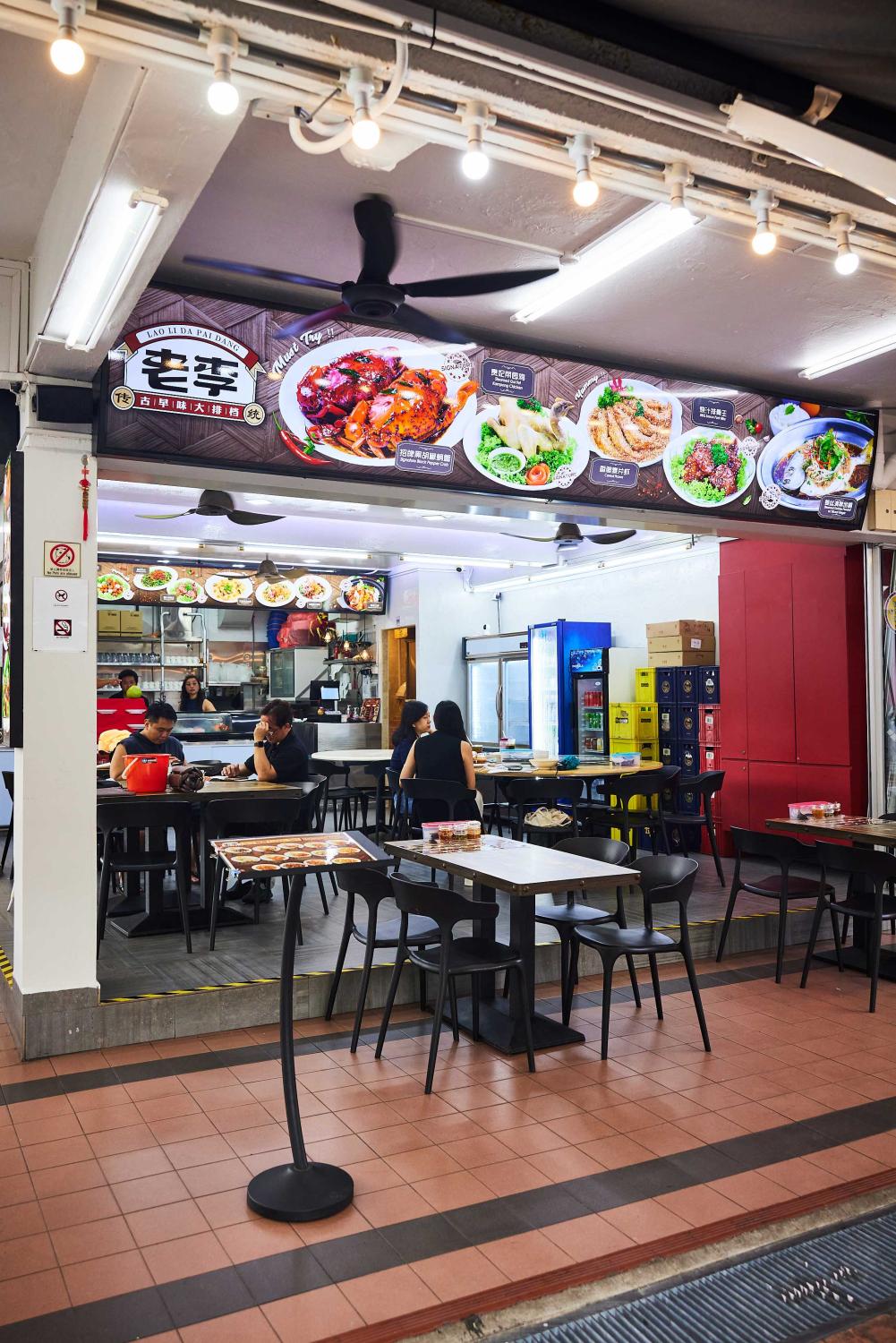 Restaurant near Simpang Bedok's famous supper joints
The 100-seater occupies a corner shophouse located along the stretch of popular supper eateries in Simpang Bedok. There's no air-conditioning, but there are enough ceiling fans to keep the area cool and well-ventilated.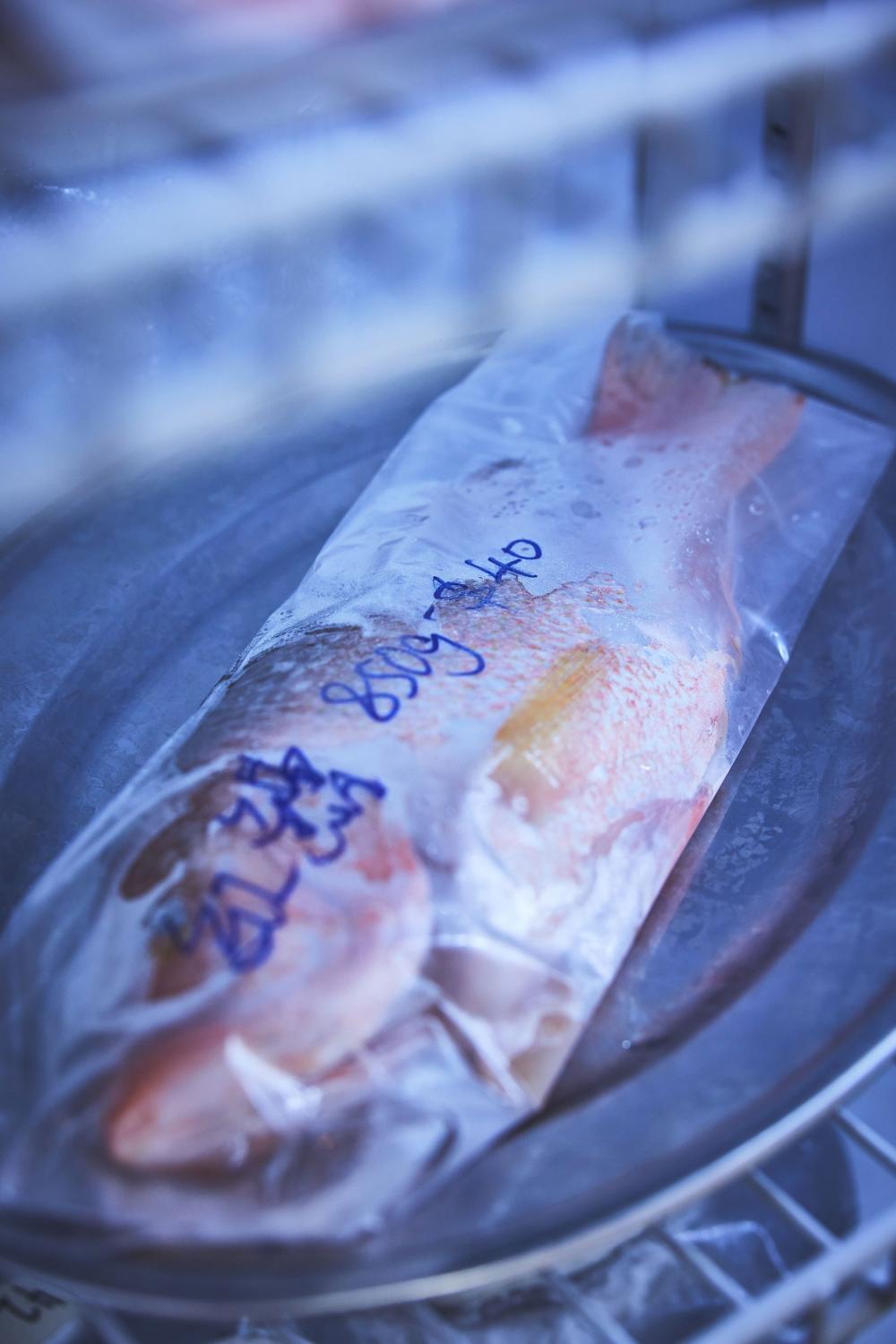 Fixed prices for fish
Unlike the typically cryptic "market price" labels for seafood dishes at most zi char eateries, Lao Li Da Pai Dang offers fixed prices for its fish items. Pick your catch from the display fridge – both weight and price are clearly marked – and select your preferred cooking method, like a Hong Kong-style steam (with soy sauce, ginger and spring onion).
Sweet & Sour Pork, $12
Crispy, plush bites of pork gilded in a competent sweet and tangy sauce – we enjoyed this flavourful, 'drier' take on the staple, which doesn't drown the meat in overly starchy gravy. The canned longan (instead of the usual lychee or pineapple) was a lovely touch as well, imbuing the zi char dish with a little restaurant flair.
Collagen Claypot Chicken with Pig Stomach Soup, $12 (8 DAYS Pick!)
A full-bodied and smooth soup made from slow-boiling chicken carcass and pork bone with chicken feet and pork rind for at least six hours for creaminess and depth. The chook is incredibly moist and tender, while the sliced tripe is prepared well – pleasantly chewy and devoid of any foul odour. The nourishing soup is further accentuated with gingko nut and goji. Very soul-warming.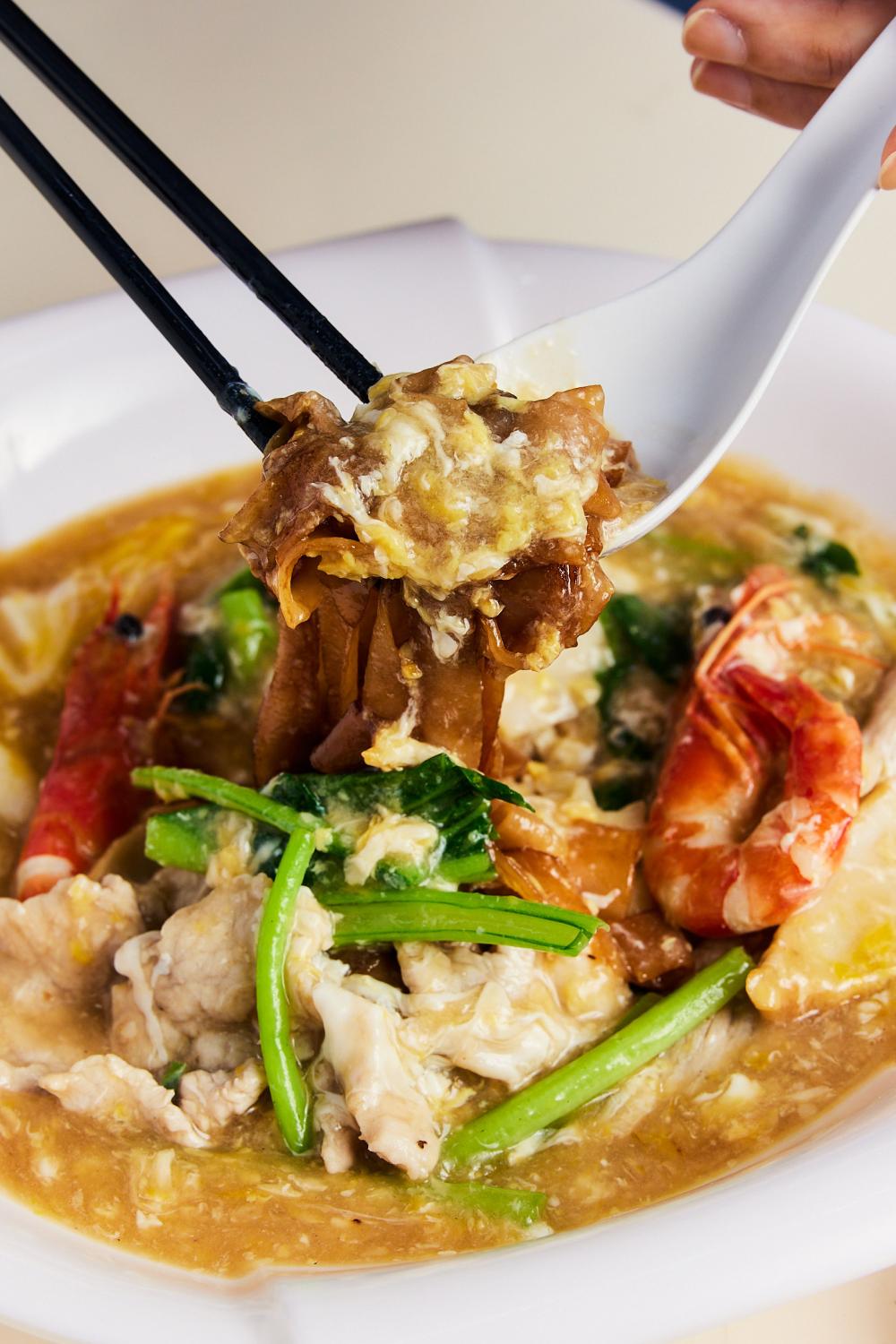 Golden Hor Fun, $7.50 (8 DAYS Pick!)
One of the best renditions we've had of this classic zi char dish. Slicked with dark soy sauce and blasted over high heat, the slippery, smooth flat rice noodles are packed with wok hei. We also like that the noodles are cooked to order and not pre-fried in batches for convenience. True to its name, the vibrant hor fun gravy is generously threaded with free-range kampong eggs with a somewhat golden hue. Served with prawn, thickly-sliced pork and veggies, this is a comforting, delicious dish that we'll happily order again on our next visit.
KL Tai Lok Mee, $8; $15, feeds two-three pax (8 DAYS Pick!)
As a KL native, chef Soon has higher standards for this dish, and it shows. Our $15 plate comes with thick, flattish noodles – simmered in pork and chicken stock for added flavour and a stickier texture – which are then fried with dark soy sauce and liberal lashings of pork lard. The chef also adds powdered ti por (dried sole fish) to the mix, which gives a lovely umami balance to the caramelly notes of the dark soy sauce. The dish is rounded off with prawn, sliced pork, sotong, veggies and deep-fried lard. Though the wok hei-kissed noodles were a little too soft for our liking, the punchy flavours made this an excellent plate of KL Hokkien mee. Pair with the house-made sambal for a savoury, fiery kick.
3 Treasure Nyonya Pot, $40 (8 DAYS Pick!)
A sizzling assembly of sea prawns, sliced grouper and sotong with heaps of eggplant, okra and long beans – all tossed in house-made sambal belacan featuring assertive notes of assam. Very heady, spicy and appetising.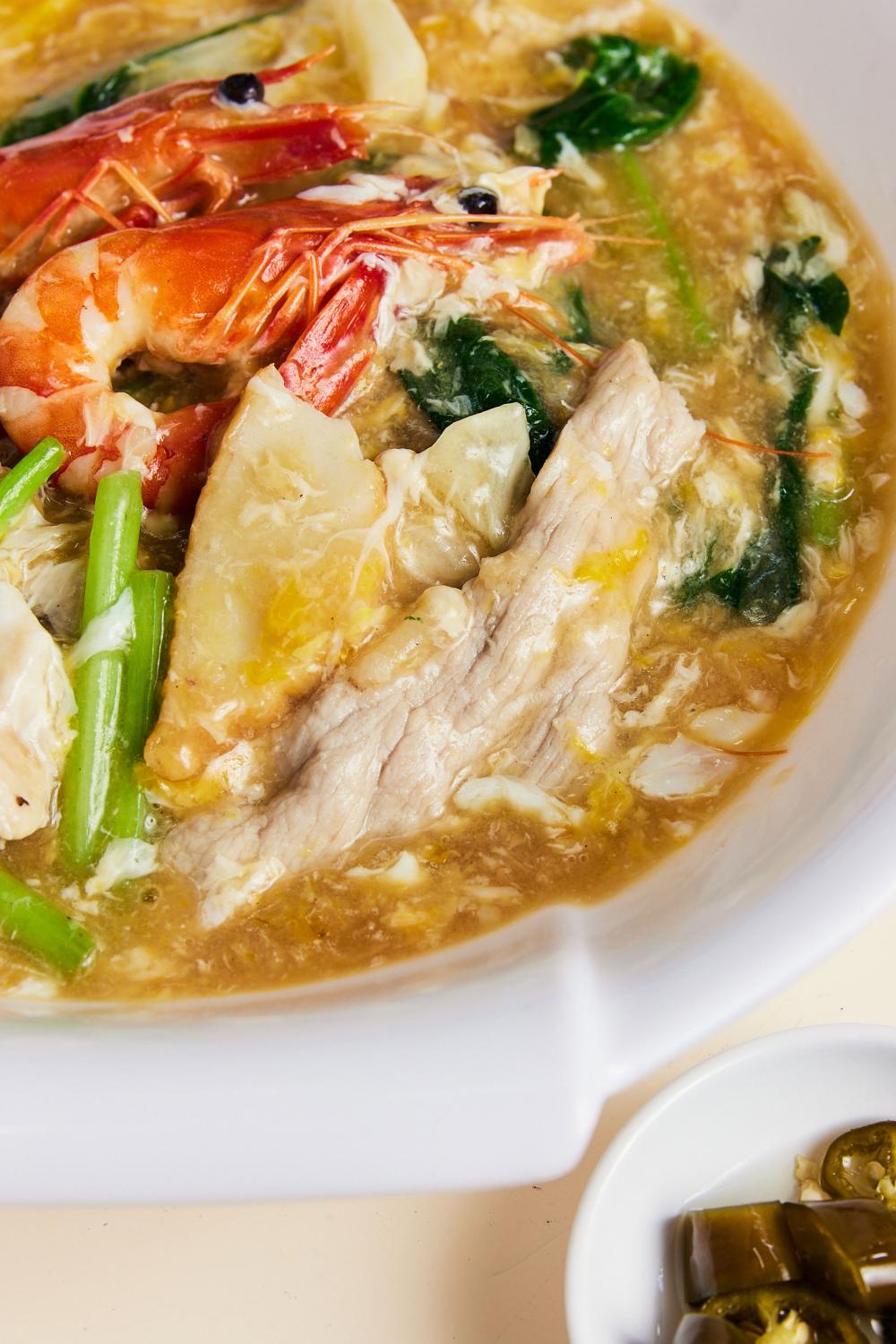 Bottom line
With a former restaurant executive chef heading its kitchen, Lao Li Da Pai Dang is a notch above most zi char eateries. The reasonable prices are a big plus too. We especially enjoyed the noodle dishes, which were flavourful and well-executed. As chef Soon personally prepared everything during our visit, we can't vouch for the standard of cooking by the rest of his staff – but the chef and owners reassure us that they're keeping a close eye on the team to ensure consistent quality.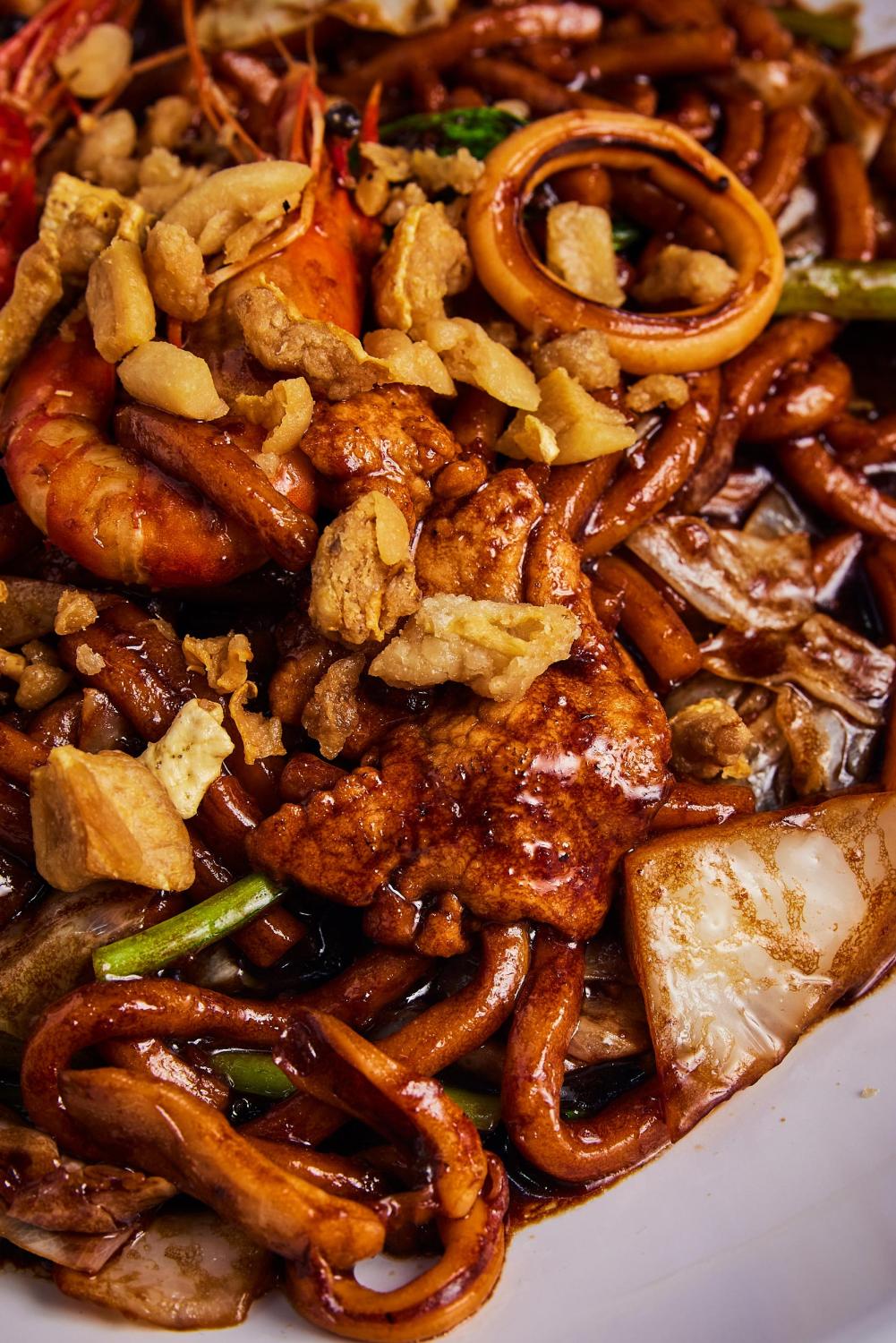 The details 
Lao Li Da Pai Dang is at Bedok Shopping Complex, 282 Bedok Rd, S469438. Open daily 11am-10pm. Closed 22 & 23 Jan. More info via website, Facebook & Instagram. 
Photos: Alvin Teo

No part of this story or photos can be reproduced without permission from 8days.sg.
8days.sg is now on #tiktok! Follow us on www.tiktok.com/@8dayseat