Taiwanese couple run bubble tea hawker stall, nice large-sized drinks from $1.50
They serve very refreshing BBT that all come in large-sized 700ml cups; prices range from $1.50 to $4.50 and the taste is comparable to pricier big name BBT chains.
Bubble tea is oh-so-addictive, but that BBT habit? It gets expensive real fast. Which is why we are happy to discover a hawker bubble tea stall with drinks from just $1.50 to cool down in this hot weather. 

Called 7Tea, the popular stall has remained a relatively hidden gem in Taman Jurong Food Centre for over a decade. It was opened in Oct 2011 by Taiwanese husband-and-wife Hong Rong Sen, 57, and Gau Jing Ru, 52.

No part of this story or photos can be reproduced without permission from 8days.sg.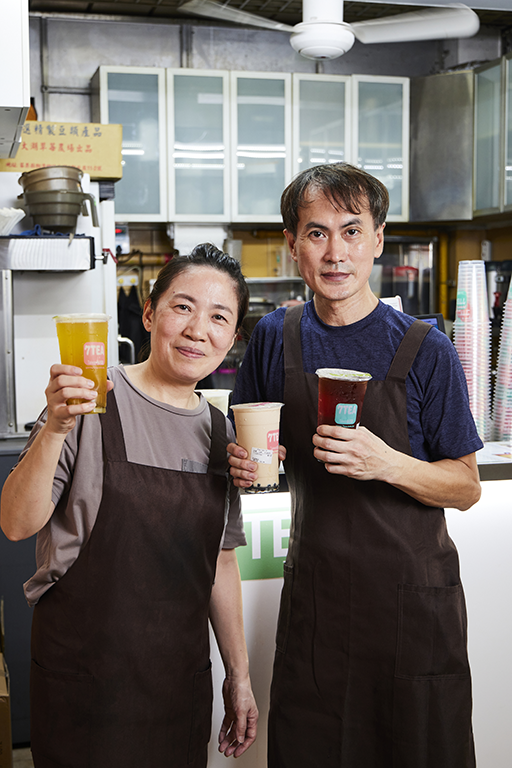 Taiwanese hawkers selling Taiwanese BBT
The friendly couple moved to Singapore from Taipei with their son and daughter in 2006. "We wanted a change of environment and my older sister lives here too," Rong Sen told 8days.sg. 

Originally an IT professional, he continued working in IT here for five years before deciding to set up his own F&B business. "In IT, it's hard to communicate if your English is not good. There were certain terms that were hard for me to explain," he recalled. Jing Ru, who had an admin job at broadcaster Taiwan Broadcasting System before relocating here, concurred that it was simply easier for them to work in a non-corporate setting.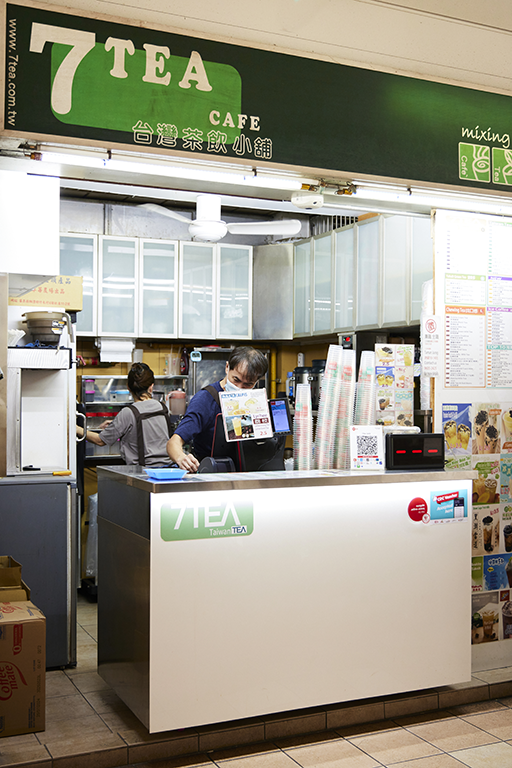 In 2011, the couple opened their hawker stall 7Tea in Taman Jurong. "Bubble tea is Taiwan's speciality, so being Taiwanese we wanted to specialise in that. We have been drinking it since we were young, so we know what's good or not," Rong Sen said.

Their business did well enough for them to open a Bukit Batok outlet three years later, which is mainly run by Rong Sen now while Jing Ru helms the Jurong stall. They also expanded in 2018 to a Tampines community centre to cater to Easties, but closed the branch just a year in due to a dire lack of manpower.
$1.50 bubble tea 
The BBT menu here is extensive, offering roughly seven categories: Milk Tea, Yakult Green Tea, Taiwan Tea, Ice Coffee, a range of trendy flavours such as Brown Sugar Fresh Milk ($3.50) grouped under New, and a large selection of Chewing Tea which come with textured toppings like pearls, grass jelly, red beans and ice cream. There is also an Earl Grey category with options like Earl Grey Black Tea ($2) and Earl Grey Milk Tea ($2.50).

"We named our stall 7Tea because it's easy to remember, and we started off having seven kinds of tea bases. Now we have five, like green tea and black tea," said Jing Ru. Her stall looks like a bubble tea research facility; other than the standard tea dispensers, there are also various pro-looking machines that the couple use to make BBT.
All the drinks here are served in large-sized 700ml cups. Incredibly, prices start from just $1.50 for the Green, Black or Oolong Tea with no toppings. You can add your preferred frills a la carte, like Pudding ($0.30), Ai Yu Jelly ($0.30), Aloe Vera ($0.30), Konjac Jelly ($0.80) and Ice Cream ($0.50).

There are five sugar levels to choose from, and you have to top up 50 cents to $1 if you don't want ice in your BBT.
The priciest drink on the menu is the Cafe Mocha ($4.50). Rong Sen brews his coffee using imported Taiwanese coffee beans on a professional-grade espresso maker, which is unusual for a hawker drinks stall. "My wife and I love coffee, so we bought the machine for ourselves initially (laughs). We feel uncomfortable if we haven't had a cup of coffee for the day, and we are more used to drinking espresso-style coffee in Taiwan," he said.

Other than gourmet coffee, he also uses "the same Taiwan-imported milk powder" as a famous bubble tea chain here. "It's not cheap, but that's how you get the same taste. I import everything myself, and my ingredients like tea leaves are actually very expensive too," shared Rong Sen.
As for why he can sell his bubble tea at such low prices, he explained: "I can only sell it cheap because my rent is low — slightly over $1,000 a month. I peg my prices to Taiwan's bubble tea prices. The bubble tea you get outside of a hawker centre is pricier, 'cos those shops pay higher rent."

As most of the stalls at Taman Jurong Food Centre have wallet-friendly prices, like Nam Hong Coffee Stall on the second floor with 70-cent kopi-o, Rong Sen did not want to overprice his BBT. "If everything here is cheap and we sell our bubble tea at expensive prices, that's not reasonable," he said.

But global inflation has also affected his costing. Rong Sen recently had to raise the price for his Ovaltine drink by 50 cents (now $3), and the Hazelnut Milk Tea by 20 cents (now $2.70). Still, his BBT is one of the cheapest — if not the cheapest — in the market now that ABC Brickworks stall Beautea has closed down.
As Rong Sen and Jing Ru run their two stalls themselves with occasional help from their kids, they pass the savings on manpower to their customers. "We do everything ourselves so it's the most cost-friendly," noted Jing Ru, whose gentle Taiwanese lilt has charmed some customers when she was taking their orders. "When they heard our Taiwanese accent, they were very surprised and asked if we were from Taiwan," she laughed.

They ruled out selling Taiwanese snacks like lu rou fan to go with their beverages. "Then we won't be a bubble tea specialist," said Jing Ru. Rong Sen added: "There are ever-changing tea trends, so we go back to Taiwan fairly often to study the trends."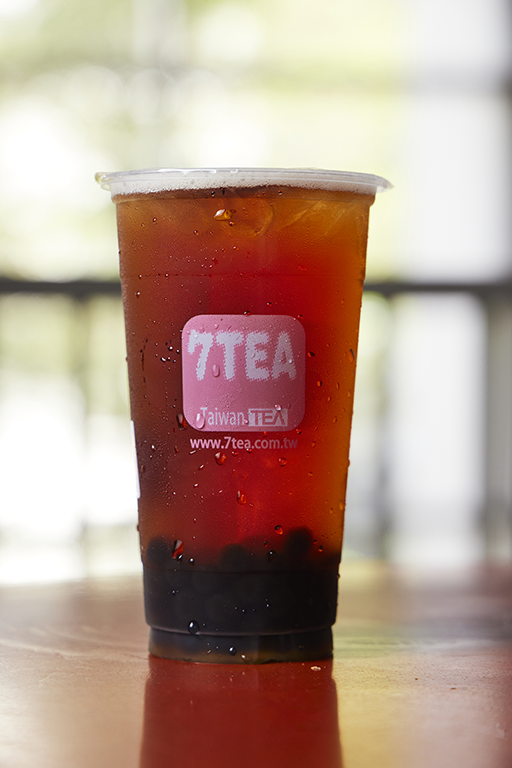 Bubble Black Tea, $1.80
This large cup of BBT would have cost twice as much at a mall bubble tea kiosk, but it doesn't lose out taste-wise to its pricier counterpart. The brewed Taiwanese black tea is fragrant and refreshing, with a dollop of chewy black pearls cooked just right. If you must indulge in BBT frequently (we know y'all are out there, and we urge you to drink judiciously), this one won't hurt your wallet.
3Gems Milk Tea, $2.50

 
This fun drink comes with three default toppings: pearls, custard pudding and grass jelly that go well with the rich milk tea (Rong Sen wasn't kidding when he said his milk tea is similar to a famed brand's version). The topping portions are not huge, but at $2.50, it's hard to ask for too much.
Ice Cream Milk Tea, $2.70 (8 Days Pick!)
If you like your milk tea super gao (thick), go for this ice cream concoction. A big scoop of vanilla ice cream is plopped into milk tea, with optional a la carte toppings. That said, you will have difficulty hoovering up any topping with the straw, because this has the consistency of a milkshake when the ice cream melts. To heck with calorie count, we thought, as we slurped up everything.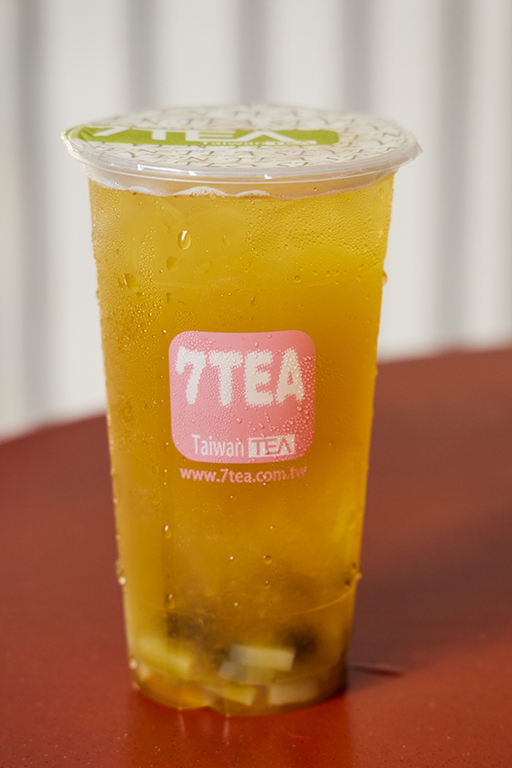 Passionfruit Ai Yu QQ, $2.50 (8 Days Pick!)
Amusingly, stall owner Rong Sen claimed that Taiwanese singer A-mei loves drinking passion fruit bubble tea so much that she gained weight from overindulgence. "Aiyah, don't say that when you sell bubble tea!" chided his wife playfully. Well, everything is fine in moderation, right?

We can see why this drink is addictive. The smooth green tea base is perked up with tangy passion fruit flavouring and a chewy topping trio of pearls, ai yu jelly and nata de coco. It seemed to cool down our parched bodies on the very hot day when we visited the hawker centre.
Calpis Peach, $3 
If you like ordering Calpis beverages at Japanese restaurants, this one is value-for-money. Our gigantic cup is $3, and despite being iced, is barely diluted. It has cold green tea spiked with peach flavouring (a lemon version is available for the same price), and a glug of the Japanese cultured milk drink that is only noticeable if you are really paying attention to what you are drinking. If you prefer more concentrated Calpis flavour, go for a cup of Calpis ($2.70) instead.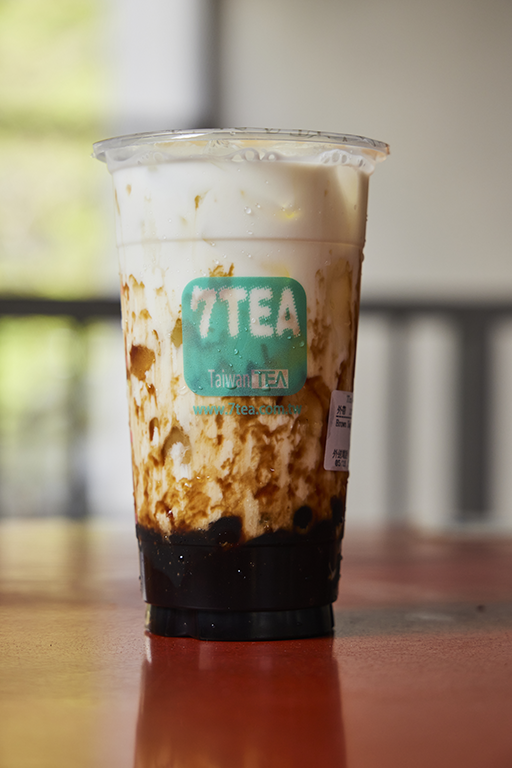 Brown Sugar Fresh Milk, $3.50 
It's a pity that we had not heard of this stall when we did a ranking of brown sugar fresh milk at its peak popularity in 2018. Rong Sen uses good quality Meiji 4.3 Deluxe Milk for his drink, which makes this nicely creamy with warm brown sugar pearls. But the brown sugar syrup could be more caramelly.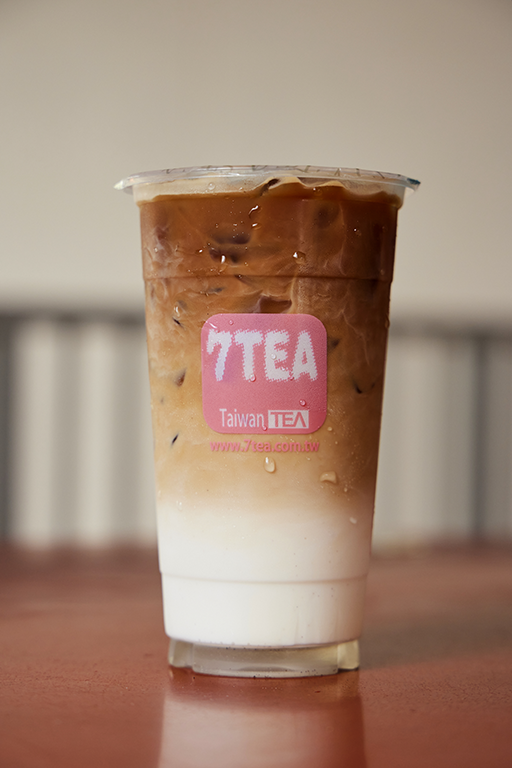 Coffee Latte, $3.50 (8 Days Pick!)
We wouldn't call this bubble tea. It is technically a very well-priced iced fresh milk coffee, served to us with very pretty ombré brown and white shades. Mix it all up and you get a thick, robust cup of caffe latte with a shot of aromatic espresso.
Address and opening hours 
7Tea, two outlets. Taman Jurong: #03-142 Taman Jurong Food Centre, 3 Yung Sheng Road, S618499. Open daily, Mon-Fri 10.30am-9pm, Sat & Sun 9.30am-9pm. Bukit Batok: #01-222, Blk 158, Bukit Batok St 11, S650158. Open daily 11.30am-9pm.

Photos: Aik Chen

No part of this story or photos can be reproduced without permission from 8days.sg. 

8days.sg is now on #tiktok! Follow us on www.tiktok.com/@8dayseat