Tasty Chicken Cutlet Collagen Congee At Hawker Stall Opened By Pals To Mentor Ex-Convicts
Hawker stall Collagen Congee & Yan Ji Hokkien Mee employs ex-convicts and serves trendy fare like tom yum Hokkien mee and porridge with chicken cutlet.
Part-time hawkers Ivan Goh, 48 (right in pic), and Allan Lim (left), 47, have a mission – they want to train former inmates in cooking and running a hawker biz so they can break the cycle of recidivism and start rebuilding their lives after incarceration.
Their single kopitiam stall (look for the split signboard) in Kaki Bukit industrial park houses two concepts: Yan Ji Hokkien Mee offers the titular noodles and char kway teow, while Collagen Congee sells congee made from a chicken collagen broth. Both are run by the same kitchen team.
The two pals, who work full-time at the same finance company, have known each other for 17 years. They cite their own experiences as troubled teens who managed to avoid "getting sucked into the [prison] system" as their motivation to help ex-offenders.
All photos cannot be reproduced without permission from 8days.sg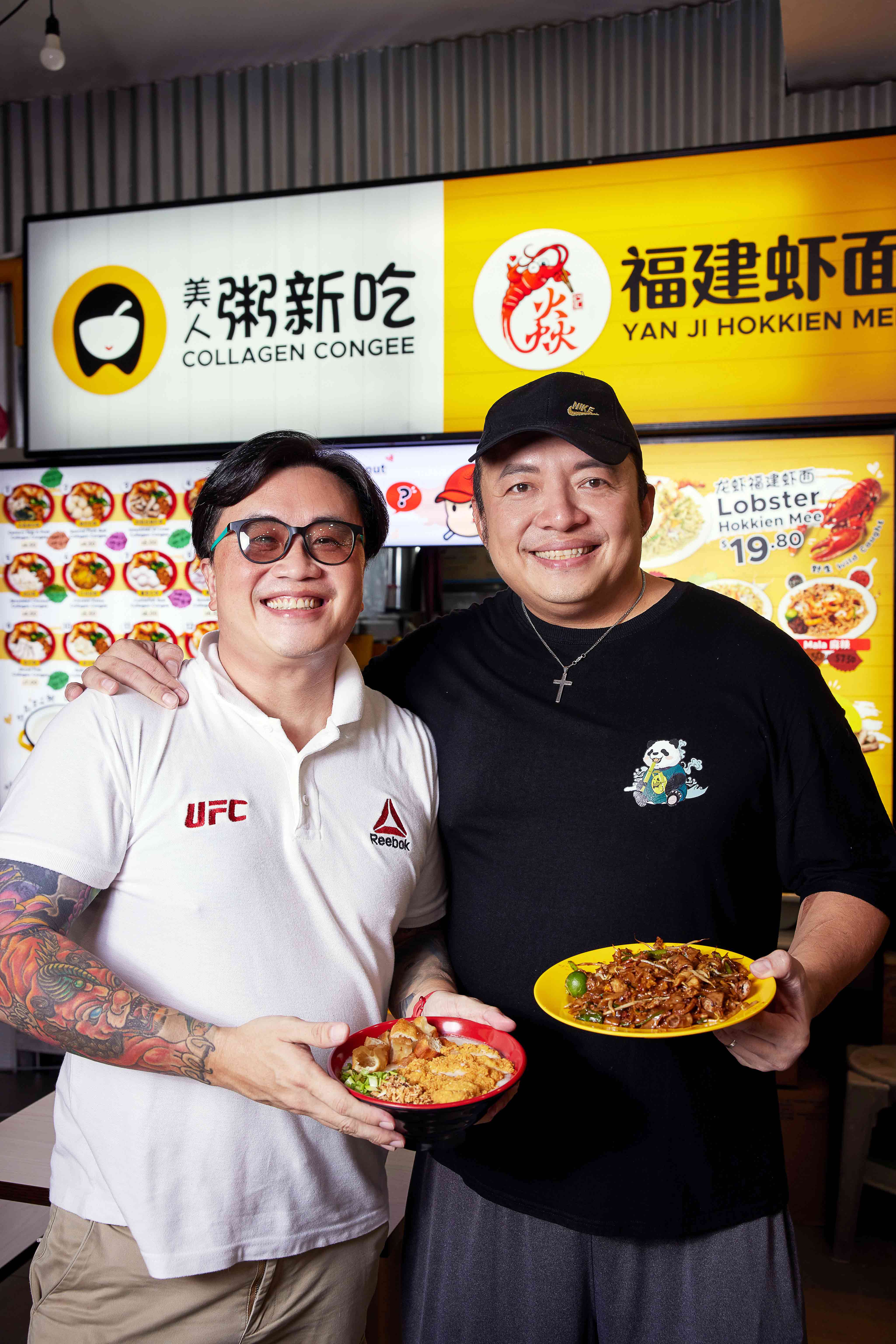 Partners, not employees
"A lot of them [ex-offenders] come out of prison and fall [back into their old ways] and they go back in again. I want to start a project that not only employs them but has a partnership," says Ivan, who has been volunteering as a befriender and counsellor with the Singapore Prison Service for the past six years.
Ivan roped in his friend, Allan, who is also an active volunteer (he often cooks at a halfway house run by his church), and the pair opened the stall last October. He stressed that their business model is not about making publicity out of ex-offenders.
The plan is to set up a biz that can be easily replicated and run by ex-offenders, who they view as partners. "We want to open several small stalls as well as a central kitchen to make our collagen broth. We also want to teach them skills like time and financial management. Ultimately they will run the stalls themselves while we assist in the background," says Ivan.
Allan, who used to own a braised meat eatery at Murray Street in 2006, acts as the "consultant chef" and handles most of the orders for Yan Ji Hokkien Mee, while Ivan takes care of finance and marketing. Thanks to the flexible nature of their finance jobs, both are at the stall daily, especially during peak hours. Derek (not his real name), the first ex-offender to join the project, helms the congee station.
The pals do not have a formal recruitment strategy yet – preferring to encourage ex-offenders they know personally to join their project. Ivan says they plan to train more people once the current stall takes off. Eventually, ex-offenders like Derek would have a share in the biz.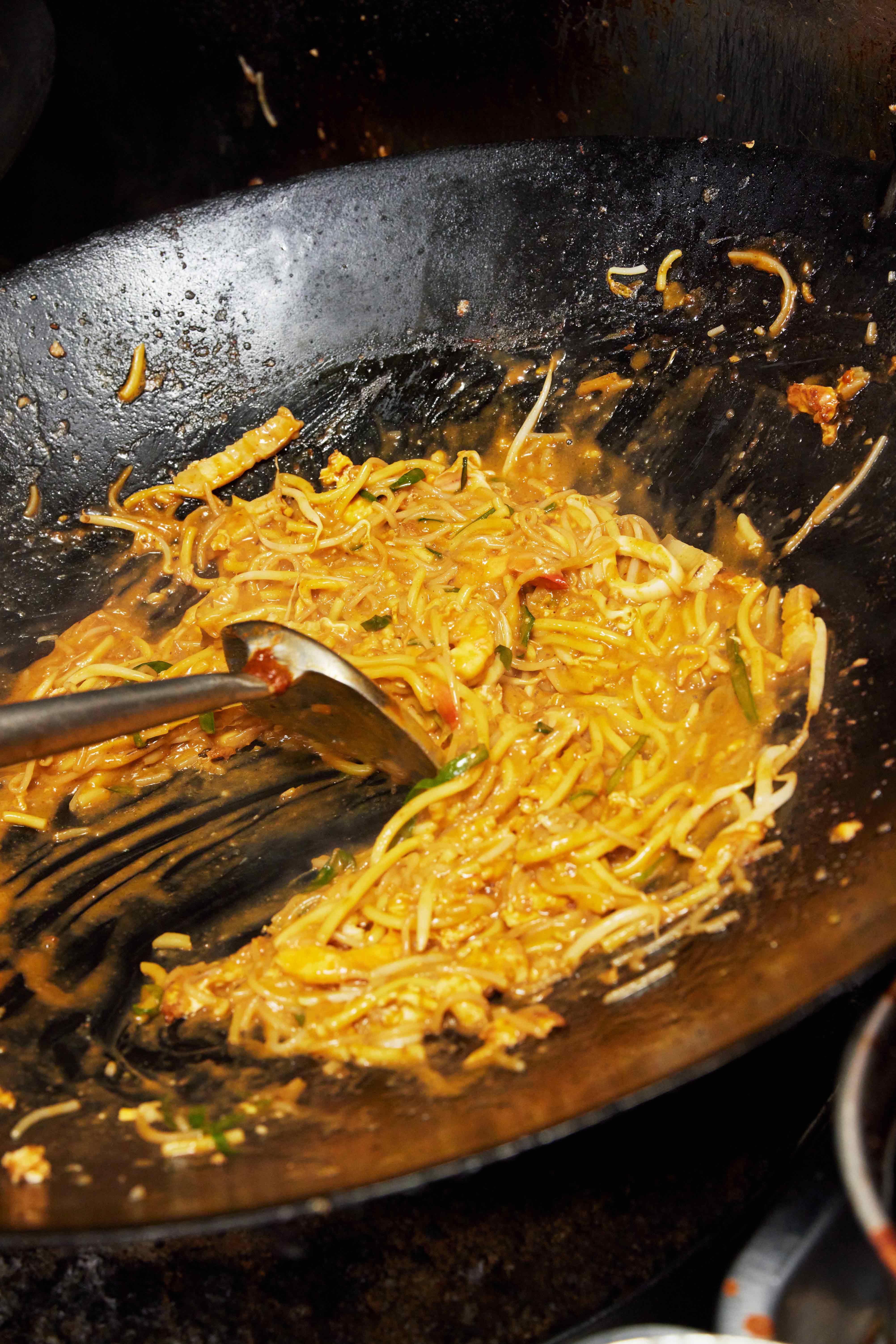 "I was in a really bad place"
"I was really in a bad place. People now tell me 'You're a changed man'. The stall gives me something to focus on, which is good. Now my goal is to help open four or five more stalls so we can help other people," says Derek, who tells us he has been "in and out of prison for the past twenty years". The earnest hawker has worked at the stall since its launch. "We have a very good relationship. They trust me with money[-related tasks], like stock-taking and inventory."
Derek is an experienced cook who used to own a spinach soup hawker stall. He helped to create the menus at their current joint. "He was interested in these dishes, so we started cooking at the halfway house and developing the recipes together," says Allan, who met Derek at his church.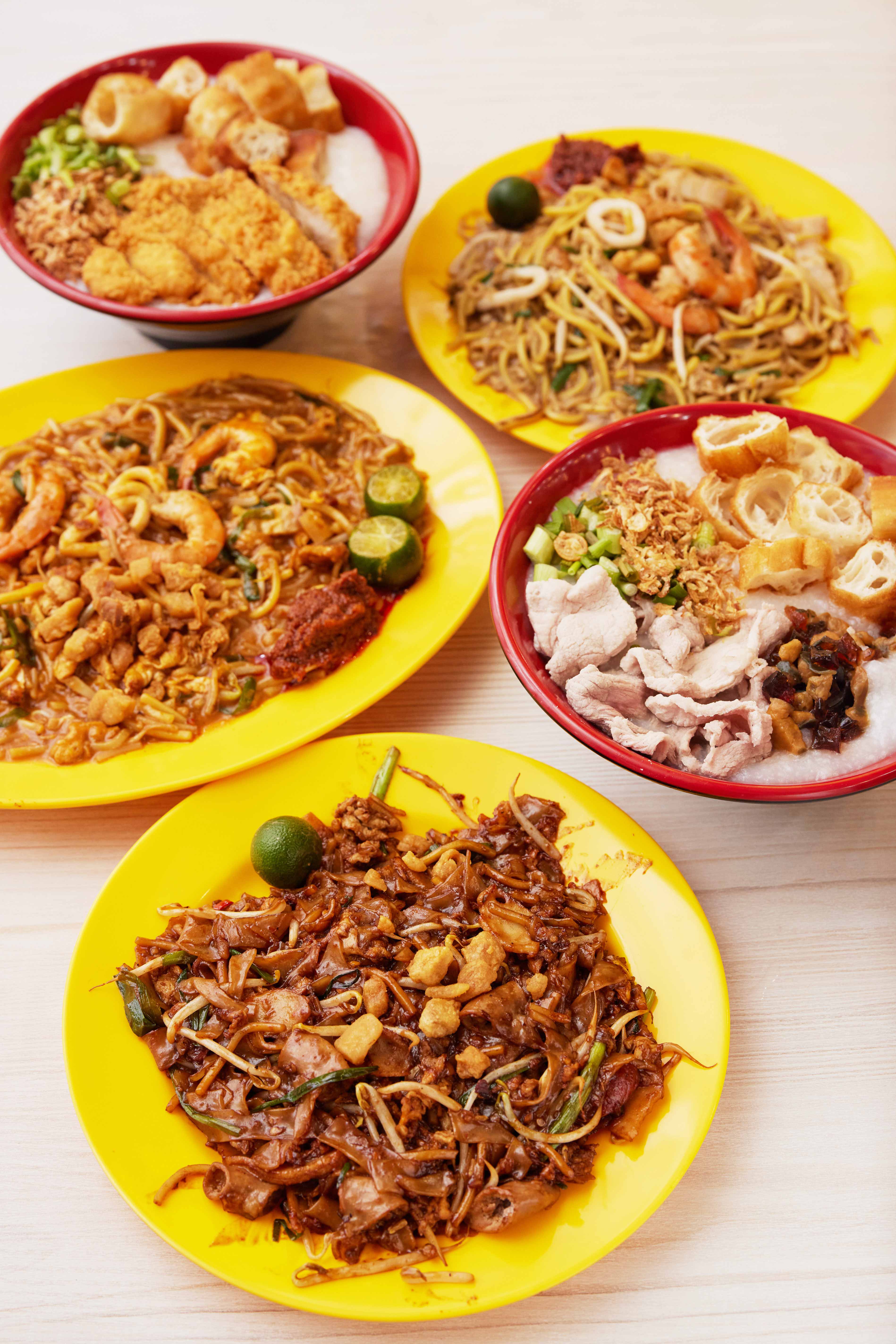 The stall is dedicated to Ivan's late sister
The pals also credit the stall to Jamie Goh, Ivan's sister, who passed away from colon cancer last December at 39 years old. "Before she passed, she wanted us to do something meaningful together. This project is our way of living our lives to the fullest [in her honour]," says Ivan.
Allan adds: "She really encouraged us to launch the stall and think about what we want to do for the second half of our lives. How can we contribute to better the lives of others with what we have?"
Even though Ivan says the stall has "not broken even yet", he remains optimistic about the venture. "Biz has been improving and we're focused on working out the kinks of this first stall. Hopefully, we can expand to a second outlet this year." Their customers include workers from the offices and factories in the industrial park, as well as residents from nearby residential estates.
The menu
Collagen Congee uses a smooth Cantonese-style congee base made from a nourishing chicken collagen broth that takes about 14 hours to prepare. "We use chicken carcasses and about 45 kg of chicken feet [to achieve a creamy texture] to make the soup (also sold separately at $10 for a 1L pack if you want to tapow frozen soup)," says Derek. There are a dozen toppings to choose from – prices range from the economical $4.50 Century Egg & Pork Collagen Congee to the most extravagant $14.80 Lobster Collagen Congee.
Yan Ji Hokkien Mee offers the signature noodle dish for $5. If you fancy a twist, there's the tom yum or mala-flavoured version for $5.50, as well as an atas $19.80 Lobster Hokkien Mee (the stall did not have any lobsters on the day of our visit, but we're told they use a half Boston lobster weighing around 175g for this dish). For fried kway teow, a plain version without cockles costs $4, while $5 gets you a plate with either cockles or the unusual option of pig intestines.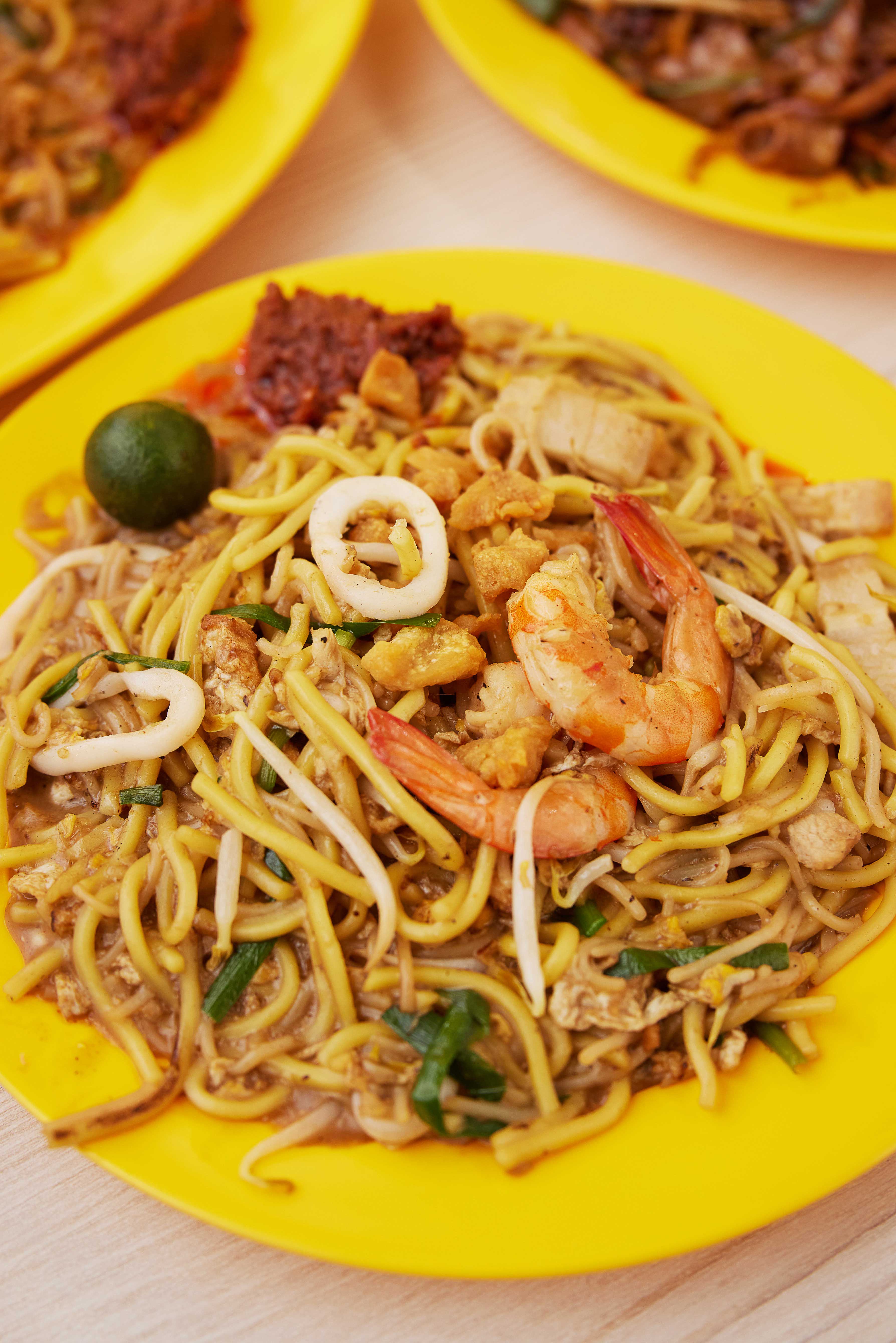 Original Hokkien Mee, from $5
Fans of thicker and gooier Hokkien mee will enjoy the moist and flavoursome noodles here – on top of the usual prawn stock, the stall adds a splash of chicken collagen broth (the same one used to make their congee) when stir-frying the noodles, which lends a stickier, gummier texture to the dish.
Taste-wise, there's only a subtle hint of wok hei (we prefer a more pronounced smoky flavour) and we can't detect any discernible flavours from the chicken stock, but the full-flavoured prawn broth, seafood, pork belly strips and pork lard make this a fairly satisfying plate of Hokkien mee.
Tom Yum Hokkien Mee, from $5.50
Sure, it's kind of gimmicky, but the tom yum-infused dish is a refreshing change if you're in the mood for Hokkien mee with a twist. Applied with restraint, the lemongrass-heavy sour and spicy seasoning only comes through in the aftertaste – not too jarring, plus you can definitely still tell you're having a plate of Hokkien mee.
Intestines Fried Kway Teow, $5
Though the noodles are not as wok-charred as we'd like, we enjoyed the robust seasoning of the not-too-greasy kway teow and the fragrant crunch from the pork lard and lup cheong. The pig intestines were a fun but superfluous addition – the offal bits add a nice chew but don't lend much flavour to the dish. We recommend getting the regular cockle version instead, unless you're a huge fan of innards.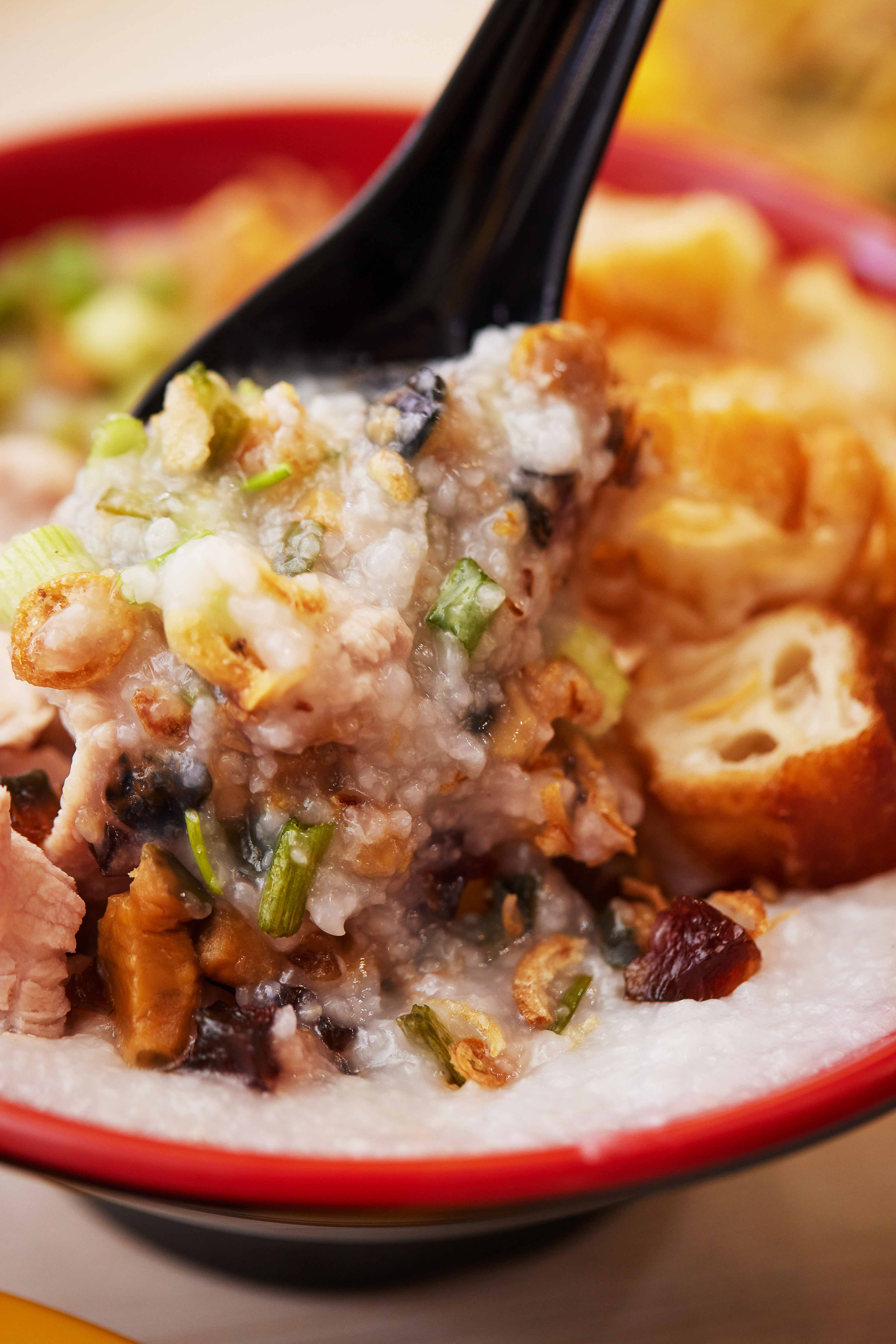 Century Egg & Pork Collagen Congee, $4.50 (8 DAYS Pick!)
Very creamy and silky congee made from Vietnamese pearl rice. The texture is slightly more viscous than the Cantonese-style jook from the likes of Crystal Jade restaurants. This is also one of the more fragrant congees we've tasted – the chicken collagen broth infuses the plain congee base with enough flavour to shine on its own.
We enjoyed the fresh, perfectly cooked lean pork slices, and piquant funk from the century egg. Garnishes like deep-fried you tiao, scallion and fried shallot pair well with the delicate flavours of the congee, and we found the portion to be large enough to make a filling meal.
Chicken Katsu Collagen Congee, $5.50 (8 DAYS Pick!)
The fried-to-order chicken cutlet (not exactly Japanese-style katsu despite its name, as it doesn't use panko crumbs) lends a pleasant crunch to the supple congee, and its savoury, peppery seasoning reminds us of a McChicken patty. The crispy skin does get soggy after a while, so we recommend finishing the dish quickly. A decadent but crowd-pleasing combination that's surprisingly delish.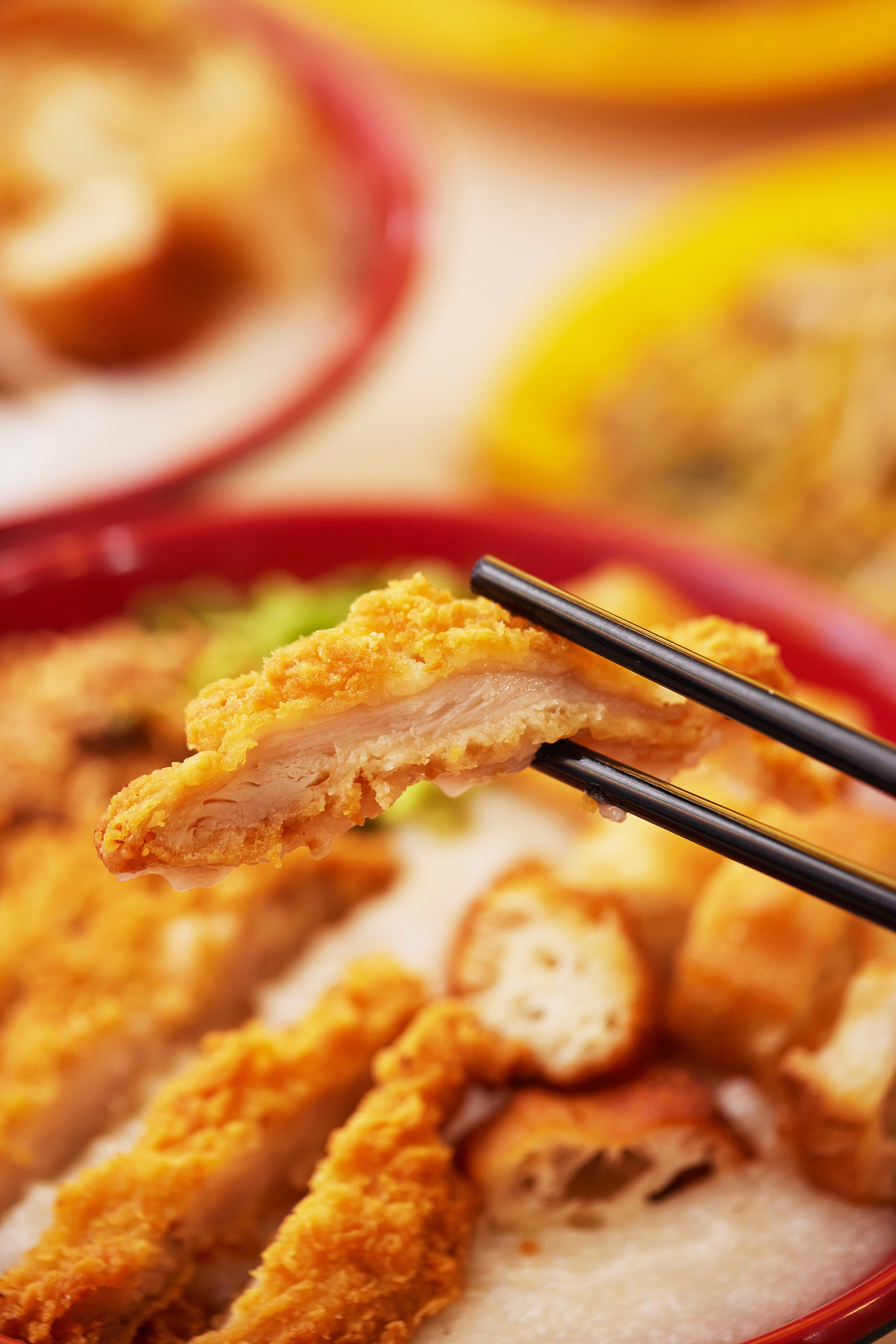 Bottom line
We prefer the congee at this hybrid stall – the jook is wonderfully satisfying, with a silky-smooth, pleasantly sticky consistency and rich flavour from the tasty chicken collagen broth. Meanwhile, Yan Ji Hokkien Mee does a fairly decent job at serving up traditional hawker noodle dishes, though it has quite a way to go to match up to the greats in the biz. Worth a visit to support a good cause and sample some innovative takes on congee and Hokkien mee.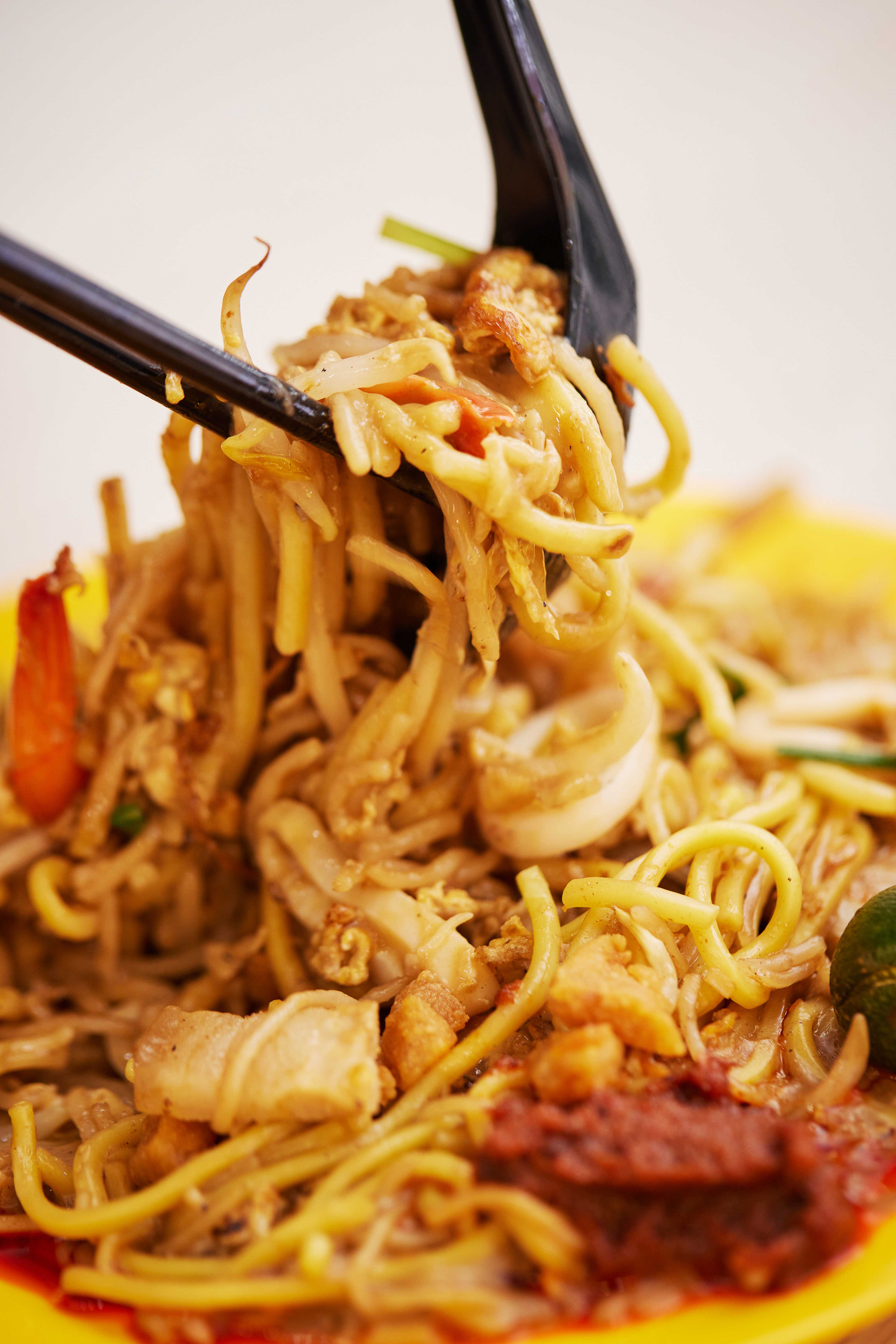 The details
Collagen Congee & Yan Ji Hokkien Mee is at KPT Coffee Shop, 651A Jln Tenaga, S411651. Open daily 11.30am - 8.30pm, closed every first and third Fri. Collagen Congee FB. Yan Ji Hokkien Mee FB.
All photos cannot be reproduced without permission from 8days.sg
Photos: Kelvin Chia