These 2 hawker stalls in Ang Mo Kio sell whole roast ducks for only S$16 each
Even the rare pipa duck costs $16 apiece at these two stalls. 8days.sg investigates.
A whole roast duck at a kopitiam stall often costs well over $30 (for instance, $40 at Wang Fu Roasted Delight; $48 at Meng Meng Roasted Duck) — a $16 one is practically unheard of in these inflationary times. But lo, 8days.sg saw a post online about a hawker stall selling just that. In fact, Hup Cheong Roasted Food has two outlets in Ang Mo Kio offering this deal.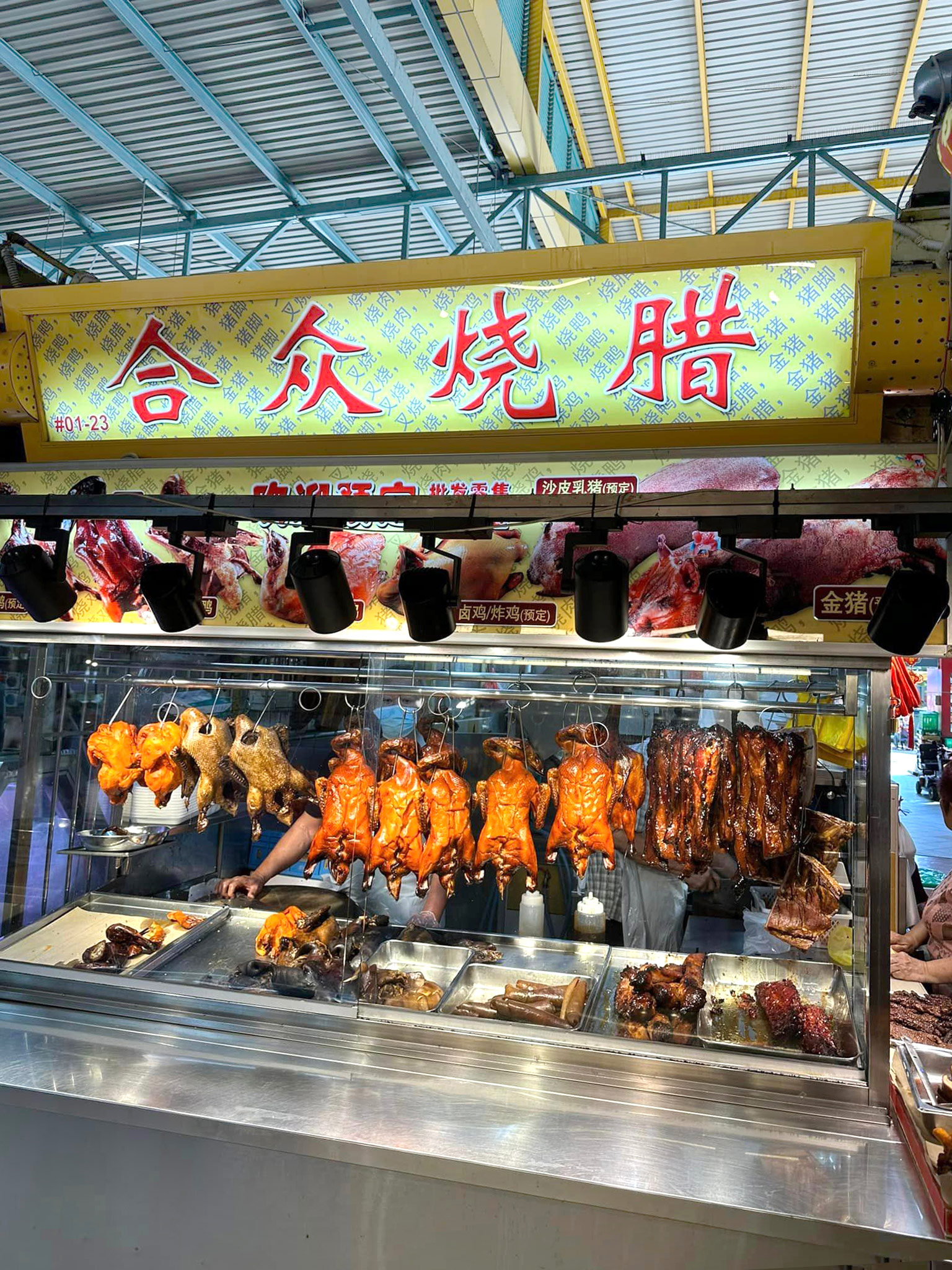 As it turns out, Hup Cheong is headquartered at a factory in Woodlands. According to its website, it has over 20 years of experience in the roast meat biz, and "mainly act as distributors supplying roasted food to eateries, restaurants, temples and homes".
No part of this story or photos can be reproduced without permission from 8days.sg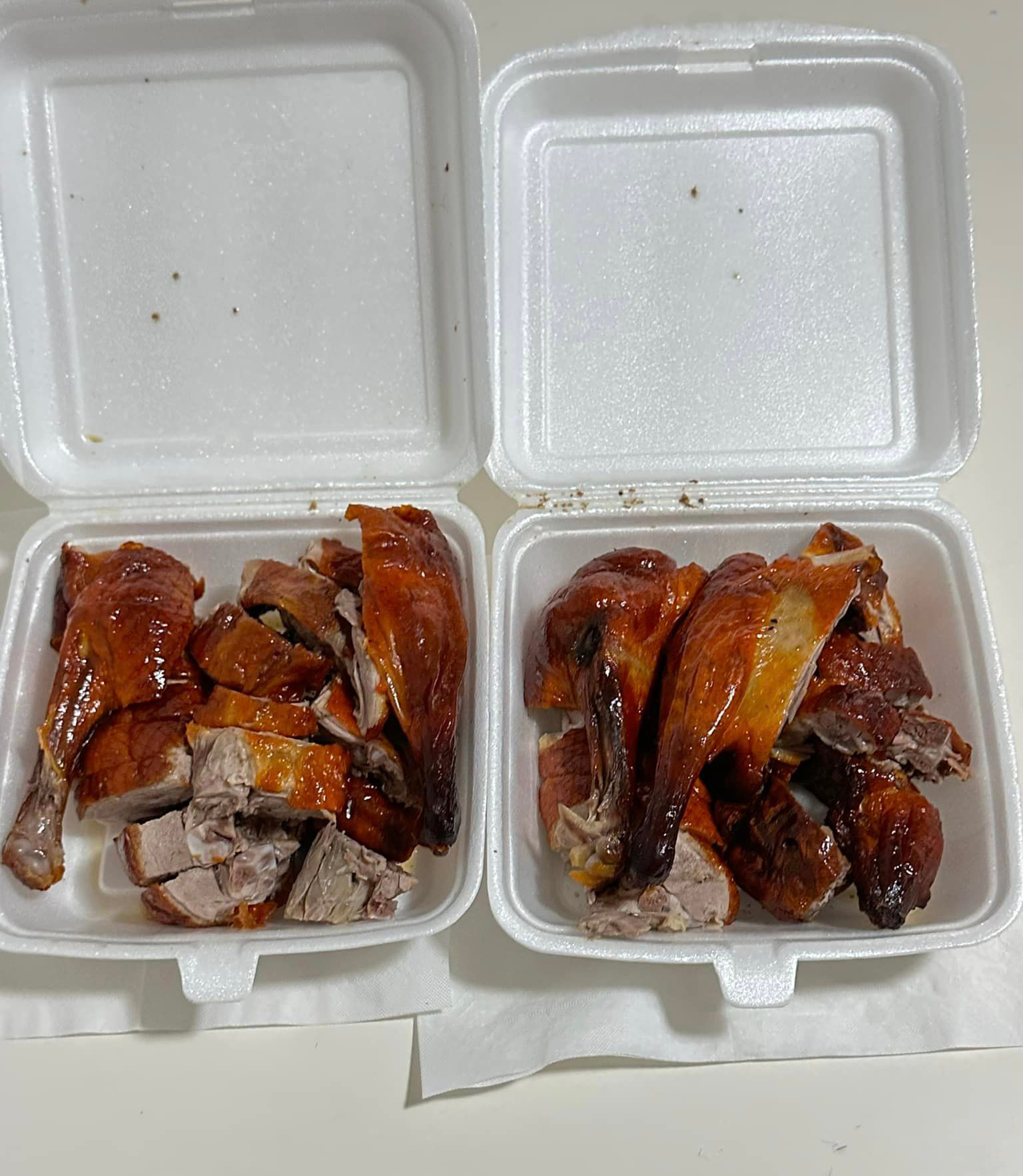 Cheap and tasty "good-sized" duck, according to netizens
Netizen Ben Lim, who shared his find on Facebook group Food We Eat N Share in SG, wrote that Hup Cheong's roast duck was "probably the cheapest in Singapore today". Despite its almost too low to be true price tag, he tells 8days.sg that the duck he bought was "juicy and good-sized". Fellow netizens who commented on his post agreed, one chipping in to say that the stall has "nice meat".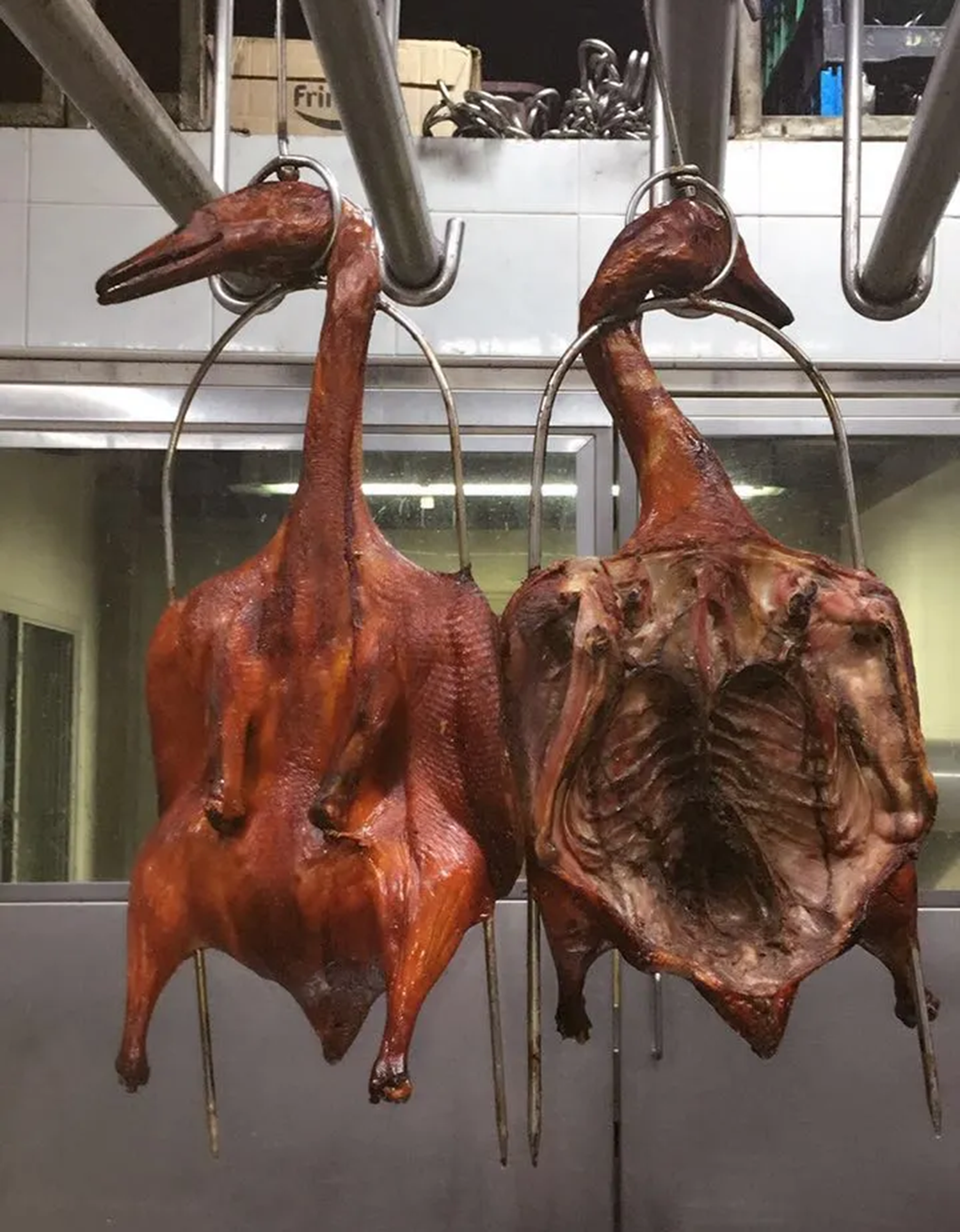 Pipa duck also $16
It's interesting to note that all of Hup Cheong's duck offerings, including braised and pipa duck, are priced at $16 for a whole bird. If you haven't had pipa duck before, it's simply a duck that's been spatchcocked and flattened before roasting (its name a nod to how the splayed bird resembles the Chinese pipa instrument), giving it a crispier finish. It's a rare find in hawker centres.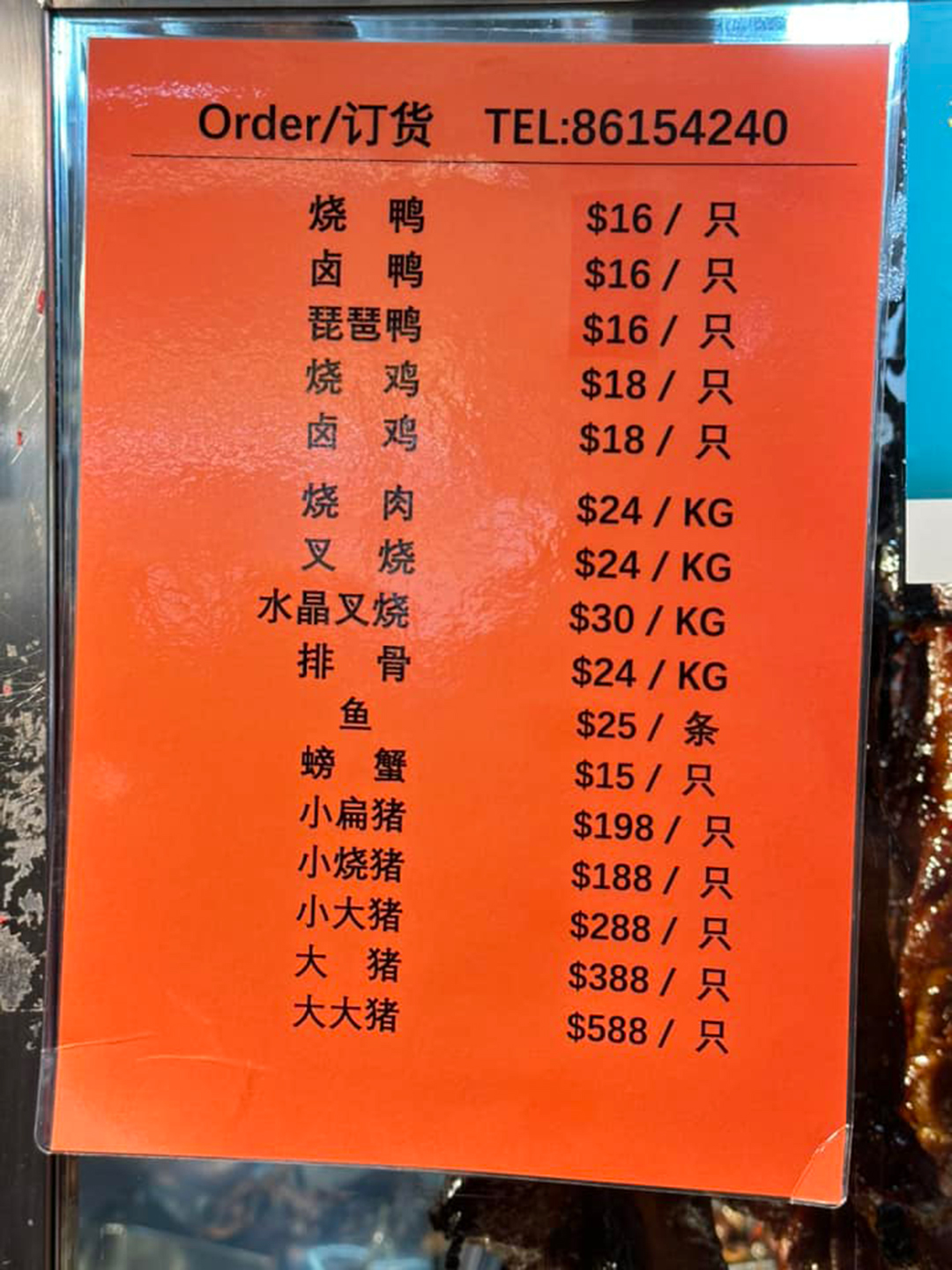 Why so cheap? 
Hup Cheong's supervisor, Mr Tan, tells 8days.sg that the ducks are imported live from Malaysia. The birds are then prepped at their Woodlands HQ before being distributed to their hawker stalls in Ang Mo Kio and other eateries. Economies of scale are probably at play here, since the company also acts as a wholesaler. Also, Mr Tan adds that the $16 duck is an "ongoing" promotional price, and the usual cost is $28 a duck at their factory (and on their website).
The promo seems to be a long-running one since we've seen online reviews on it dating back to last year.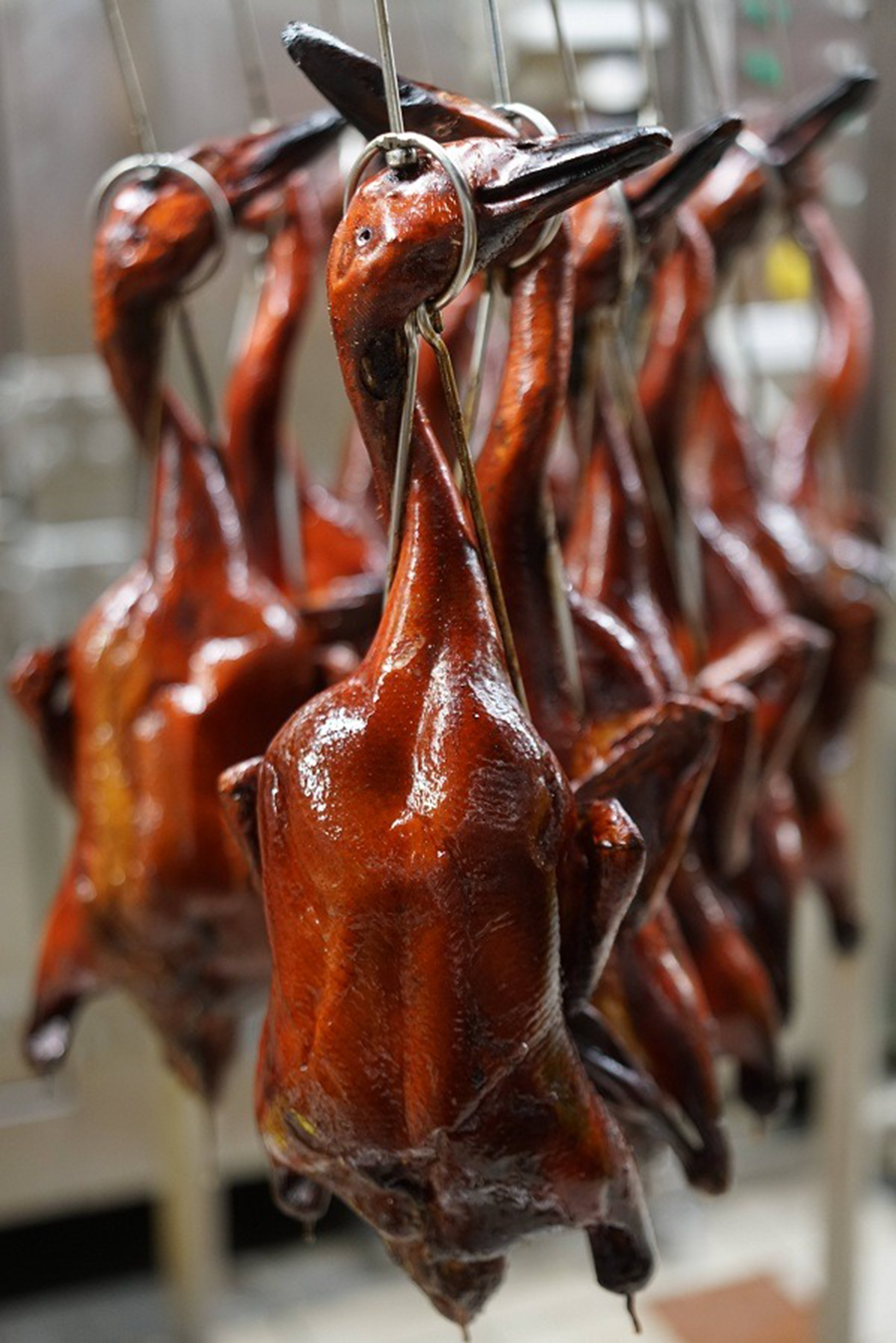 Besides duck, other offerings at the two Ang Mo Kio stalls include roast and braised chicken — ironically, a whole chicken costs more here at $18 each vs the usually pricier duck. There's also roast pork ($24/kg), crystal char siew ($30/kg), roast pig ($188 each) and suckling pig ($198 each) available at the hawker stalls (avoid buying these items from Hup Cheong's website, which are strangely sold at higher prices).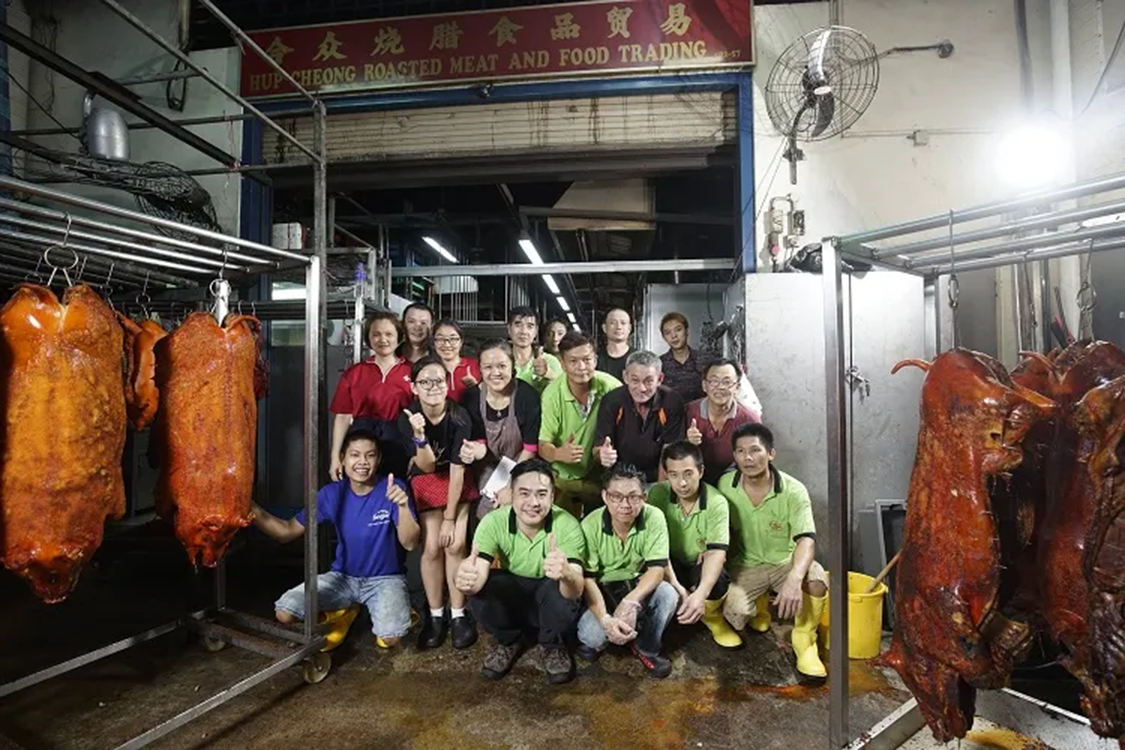 The details
Hup Cheong Roasted Food is at #01-150/137 Ang Mo Kio 628 Market, 628 Ang Mo Kio Ave 4, S560628, and #01-23 Cheng San Market & Cooked Food Centre, 527 Ang Mo Kio Ave 10, S560527. Tel: 9638 8919 (Woodlands factory). More info via their website. 
Photos: Ben Lim and Hup Cheong Roasted Food
No part of this story or photos can be reproduced without permission from 8days.sg.
8days.sg is now on #tiktok! Follow us on www.tiktok.com/@8dayseat.