Toa Payoh's Popular Uno Beef House Relocates To New "Hermès Orange" Stall
The Western food stall was asked by its coffeeshop landlord to move out of its longtime location after 18 years, apparently to make way for Malaysian zi char joint Ipoh Tuck Kee Son.
After 18 years at its longtime Toa Payoh Lor 6 location, popular Western food stall Uno Beef House has moved to a new address. But it's still in 
Toa Payoh, at Lor 1
. The stall is famous for its wallet-friendly steaks with mashed potato balls, which are served on sizzling cow-shaped hotplates.
Speaking to
8days.sg
, Uno's second-generation owner Rico Lin, 42, says the move came about as the coffeeshop recently changed owners. "The new landlord didn't want to rent out [the stall] to us anymore," he shares, adding that the management plans to allocate the unit to another tenant — Malaysian moonlight hor fun specialist Ipoh Tuck Kee Son, which is moving over from a nearby industrial estate coffeeshop at Lor 8.
No part of this story or photos can be reproduced without permission from 8days.sg.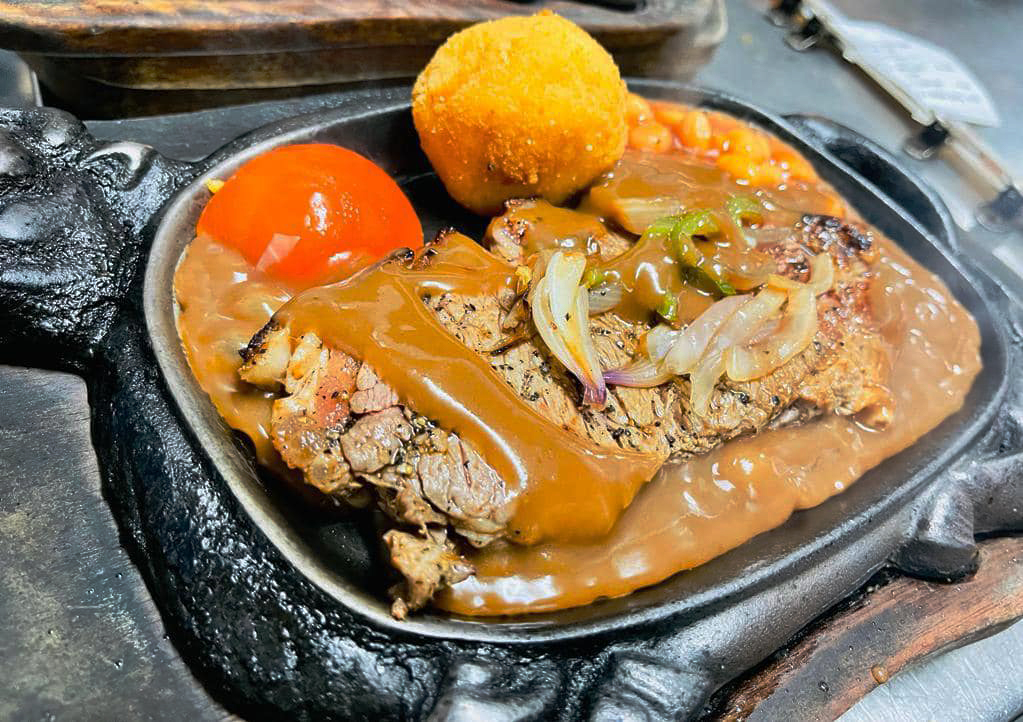 Photo: Rick Hkc
"Rent was not the subject"
Rico's father Lim Loo Heng, 71, had started Uno Beef House in Whampoa some 30 years ago before moving to Toa Payoh. "It was quite a shock to us when the new landlord asked us to go," says Rico. "I thought they could raise our rent and we could continue at our old place. But no, rent was not the subject. They just wanted the old space back and didn't even negotiate new rental terms."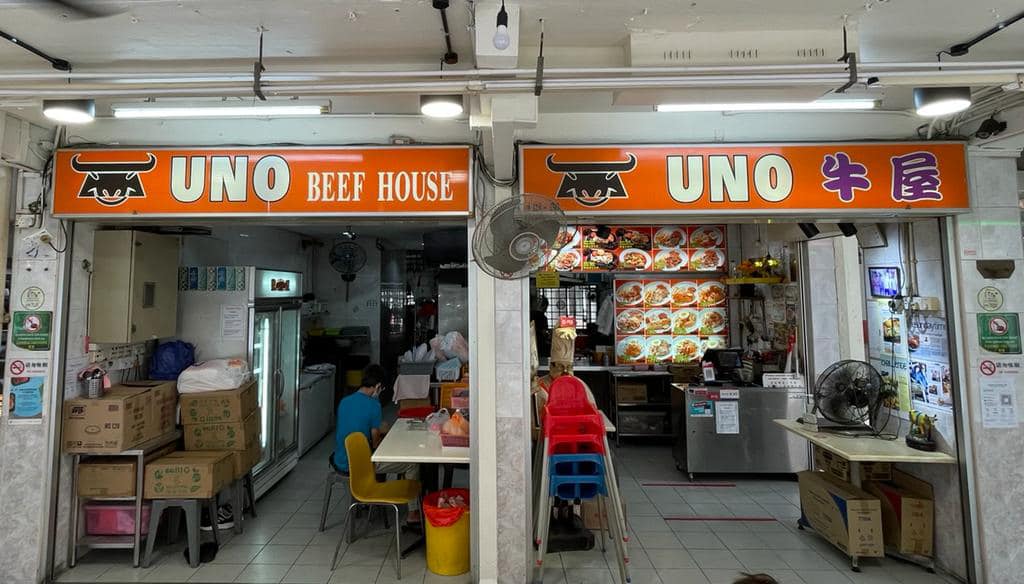 Photo: Rick Hkc
Uno Beef House reopened for business on Jul 1. "We are paying almost the same rent now, but we raised our prices by 50 cents to $1 for steaks due to higher food costs recently," Rico says.
The stall's Facebook announcement for its reopening also mentioned that orders might be served "a little slower" due to "new space constraints and new workflow operations, but rest assured food quality and taste will not be compromised".
Photo: Uno Beef House
The new stall is "Hermès orange"
At its previous location, Uno Beef House was already known for its distinctive orange signboard. But at its new digs, you will have to be Stevie Wonder to miss this stall, which is flanked by numerous light-up menu boards in bright orange. "Hermès theme," remarked a netizen. "Orange is our base colour. Just a coincidence," Rico tells us. This shade of Hawkèr orange, we reckon, is much more affordable than the one that involves a leather Birkin. And you can even eat the cow here.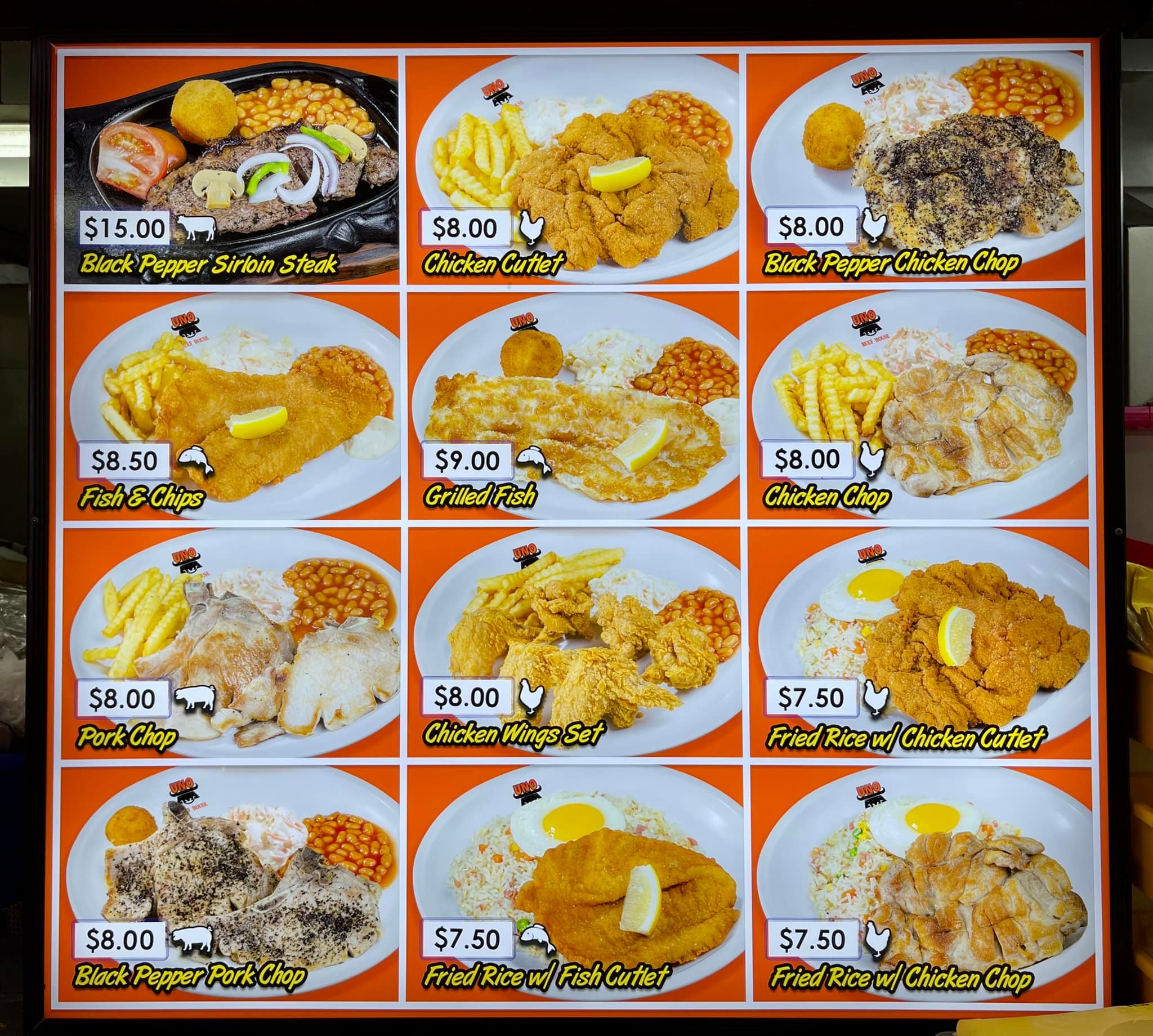 Photo: Uno Beef House
The menu
The new Uno Beef House serves the "same menu", such as its signature Black Pepper Sirloin Steak ($15). Non-beef options include the similarly popular Black Pepper Chicken Chop ($8), Pork Chop ($8) and Fish & Chips ($8.50), all served with fries, coleslaw and baked beans. There's also Fried Rice ($7.50) which comes with your choice of a chicken chop, fried chicken cutlet or fish cutlet.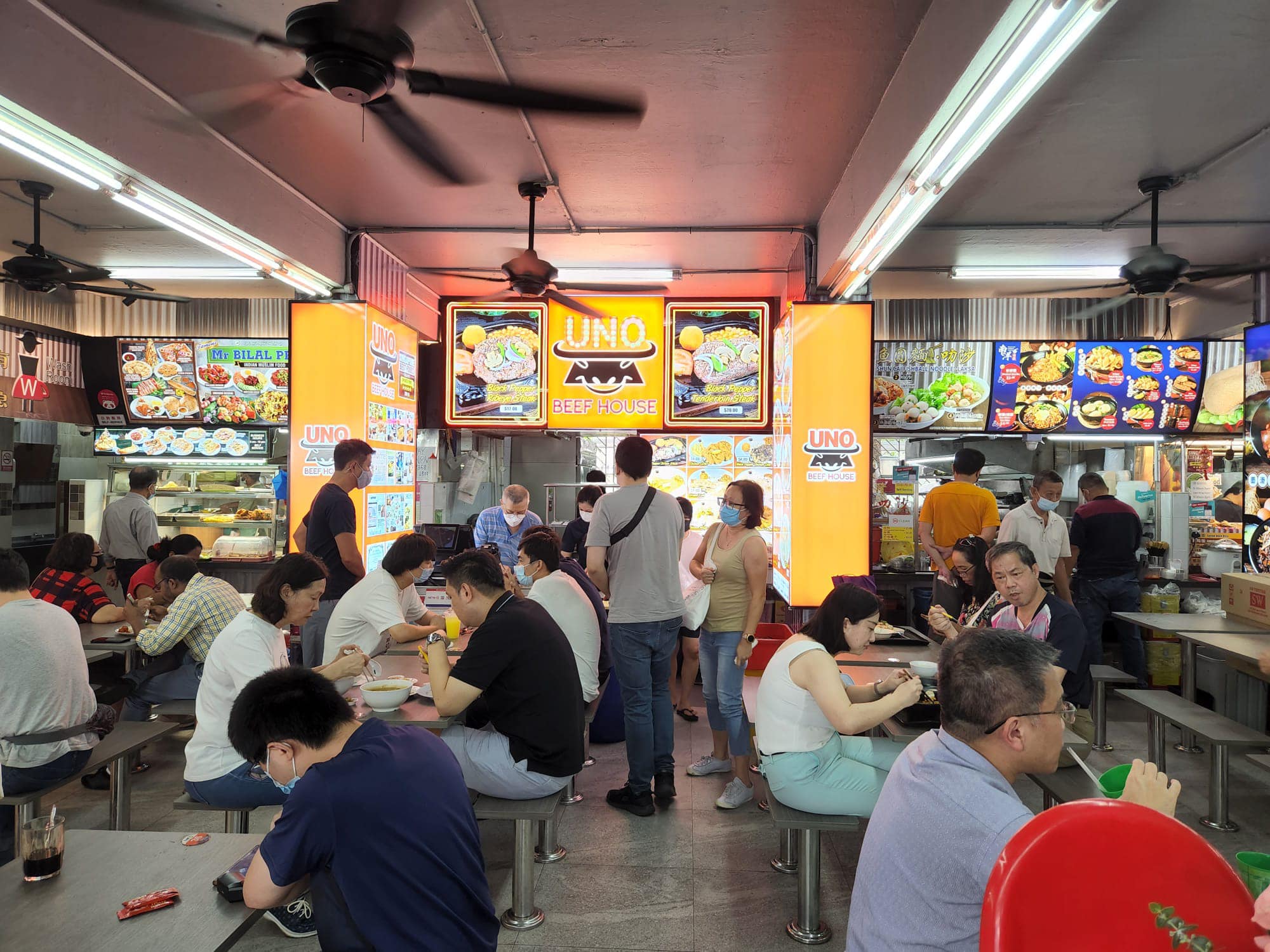 Photo: Uno Beef House
Planning to open more outlets
According to Rico, "a lot" of Uno's regulars had followed the stall to its new home. "As long as it's within Toa Payoh it's fine," he laughs. And good news for steak fans - there may be more Uno Beef House branches coming up. Rico shares, "We do have plans for outlets. But we will let the current stall settle down first."

Address: Blk 168 Toa Payoh Lor 1, S310168

Tel: 9677-6007

Opening hours: Open daily except Wed, 11.30am-9.30pm

Facebook