Tofu Street's Luo Tou Is Now 34 And A Corporate Communications Manager And A Singer In A Band
Samuel Tan was one of Singapore's most famous child stars back in the '90s, and yes, he can still cry on demand.
One of the biggest surprises on the first episode of Mediacorp show The Reunion, which featured cast members of the iconic 1996 drama Tofu Street, definitely has to be the appearance of former child actor Samuel Tan, or Chen Zhi Long, who played Luo Tou in the drama.
8days.sg caught up with the 34-year-old, who works as a corporate communication manager for a listed company, after the episode aired to find out more about what he's been up to.
As he shared on the show, Samuel quit acting at the age of 10 to focus on his studies. However, he did not leave showbiz entirely, and took part in singing competitions over the years.
Rewatch Tofu Street on meWATCH here. The first episode is embedded as well. Our story continues below.
Samuel revealed that he got into acting when he was six after joining a singing contest.

"There were always those singing competitions by Royal Umbrella Rice, and I made it to the finals for one of the seasons," he said, adding that the directors then encouraged him to go for casting auditions, and well, the rest's history.
"I think the experience made me mature a little faster than my peers. During the summer holidays, [my peers] would be playing and enjoying their holidays, and I would be in the studios acting. Also, interacting with more adults as a child actor probably also kind of made me look at the world a little more differently," Samuel shared, adding that after leaving acting, he realised he preferred singing.
"There were a couple of opportunities — after I left to pursue my studies — for me to go back to acting. But at that point in time, I guess my preference was, and still is singing," he said.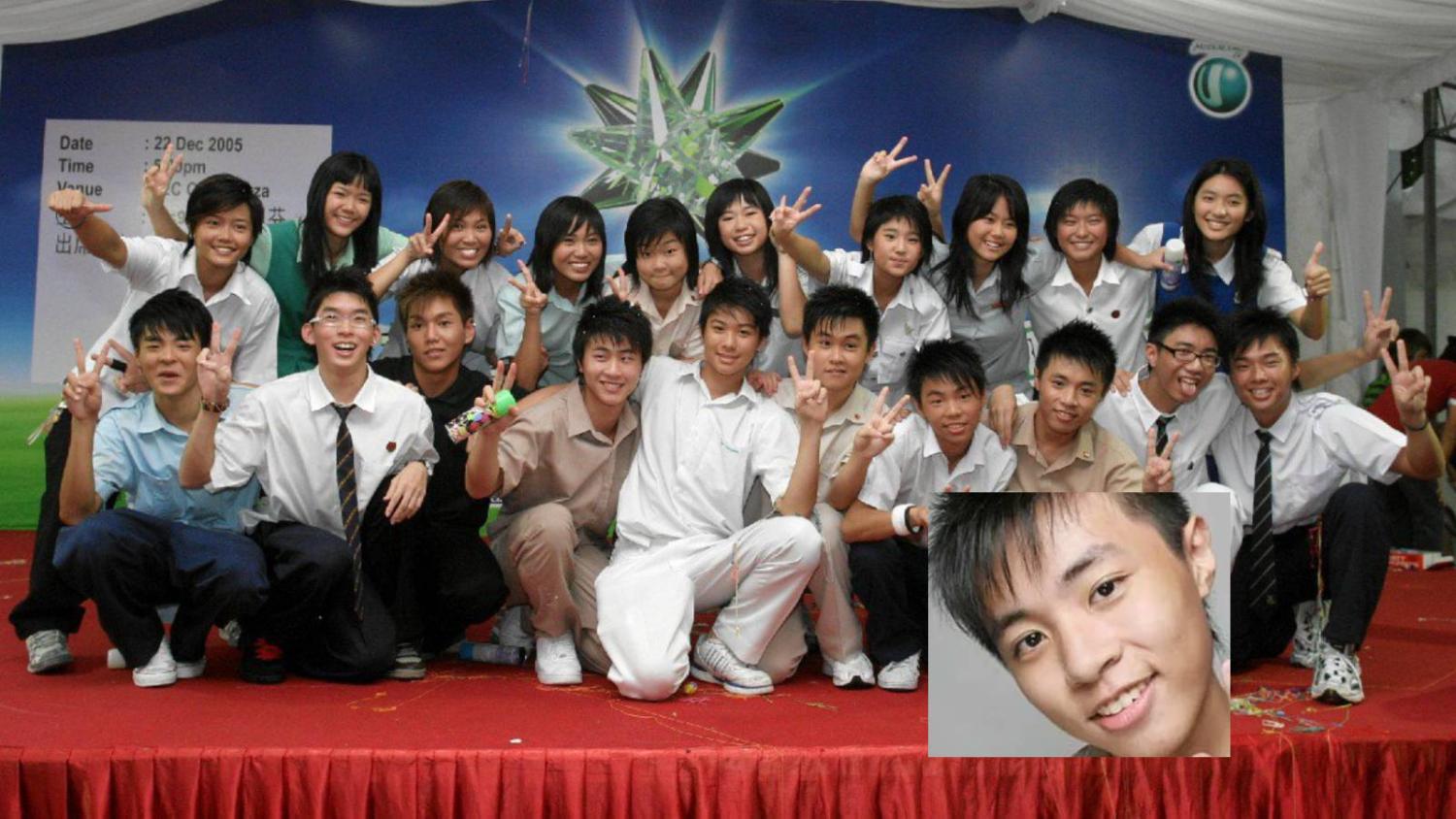 Spot any familiar faces in this photo?
When he was studying in Nanyang Junior College, he got the opportunity to appear on television again. This time as a contestant in the first season of Campus Superstar.
"It was great fun 'cos all the participants were pretty much the same age, and we were meeting everyone on a weekly basis. There's a lot of camaraderie that we built up over the years, and some of us are still in contact. Some of them went on to pursue media careers, like [Gao] Mei Gui who is a DJ with YES933. There are others who went on to become singers in bars and the night entertainment industry," Samuel said.
While he didn't place as a Top 5 finalist on the show, he continued singing, and later went on to join a band, that he still sings with, when he was doing his National Service.
Samuel and Quis have an upcoming performance on January 29.
"Our band is called Quis, or Qi Shi Yue Tuan (奇市樂團) in Chinese. Our focus is mostly on Mandopop rock, and we typically write about social themes that we experience as millennials," he said. The band mostly does event-based performances.
"For the most recent mini album that we released, we talked about global warming, and adulting issues, like how you need a drink to unwind after work, office politics and things like that," he continued.
"We started off as a J-rock band, and then we moved on and tried different genres from K-pop to Mandarin, English, and even Thai songs. In 2016, we released our first album after deciding to try and write our own stuff, and then a mini-album last year," Samuel shared.
All five band members have full-time jobs.

"We've got a lawyer, an auditor, two engineers and then there's myself. It's very different in terms of our occupation and our upbringing, but somehow, we're all able to come together."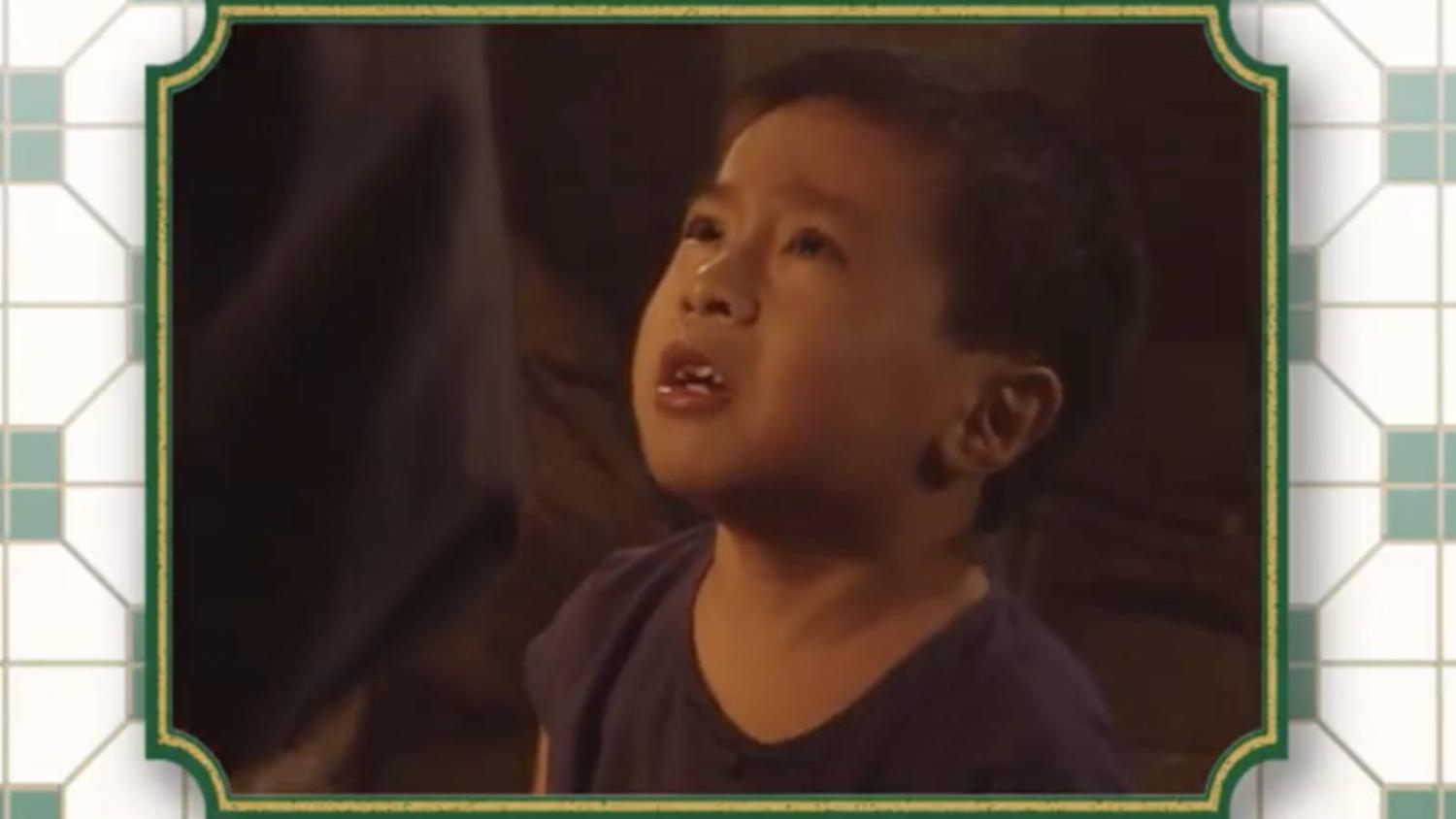 Samuel in Tofu Street as Luo Tou.
Finally, Samuel also reminisced about his time on the set of Tofu Street, sharing more about how he used to get "scolded till he cried" before filming emotional scenes.
"At the very beginning, it was usually the actress who played my mum [former actress Chen Anna]. She would be the one scaring me [until I cried], but she was always very apologetic after the entire thing is over. And the next day, when we are back on set, she'll bring a little goodie for me, to cheer me up and pacify me a bit," Samuel recalled.
And yes, Samuel eventually learnt how to cry on-demand.
"Friends would come and ask me if I can cry on-demand now," he said, adding with a laugh: "The answer is: 'Yes, but I'm not gonna do it for you'."
Photos: meWATCH, Samuel Tan/Instagram, Channel U/Facebook