Tony Leung, 60, Shares His 3 Steps On How He Deals With Social Anxiety In New Douyin Video
Yes, the bashful star is now on Douyin and already has over two million followers in just four days.
It's no secret that Tony Leung is one of the most socially awkward celebrities out there. 
Remember how he looked wracked with nerves while walking the red carpet at the Busan International Film Festival last year? Or how defenceless he appeared when a female guest got a little too chummy with him at his wife Carina Lau's 56th birthday in 2021? 
It's why netizens were surprised when the 60-year-old star, who's been called the "King Of Social Anxiety", started a Douyin account on Monday (Jan 30).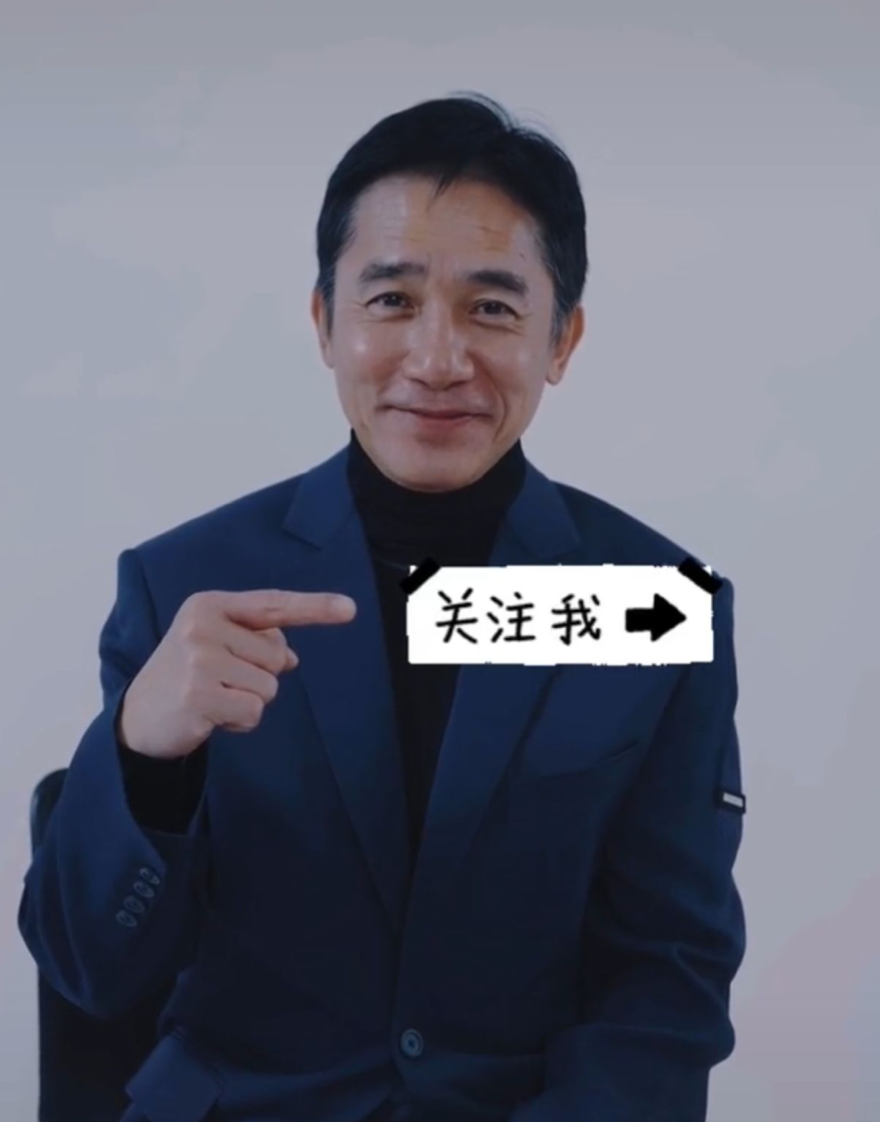 Follow Tony on Douyin okay?
In his first video on the platform, Tony shared why he decided to jump on the Douyin bandwagon. 
"Tony Leung, actually he's nothing special. Sometimes he'd zone out, sometimes he'd coop himself up. You think that my eyes can speak, but maybe it's because I'm not someone who knows how to express myself with words," said the actor.
"[I] Get nervous when I meet people for the first time, and get helpless when it gets too crowded. I have many things to share with others, but I don't know how to put them into words."
As shy as he may be, Tony still didn't forget to sprinkle some of his irresistible charm in the video.
"Since you think my eyes can speak, let me just gaze at you like this. Not only do my eyes have things to say to you, my heart wants to look at you too," he beamed. 
The actor has posted three videos on Douyin as of press time, and in just four days, already has over 2 million followers. 
Wanna know how Tony deals with his social anxiety?
In his second video, the bashful star shared how he tackles his social anxiety disorder.
"First step: Smile. Second step: Wave. Third step: Give them a tiny heart sign (see below)," he said with a twinkle in his eye.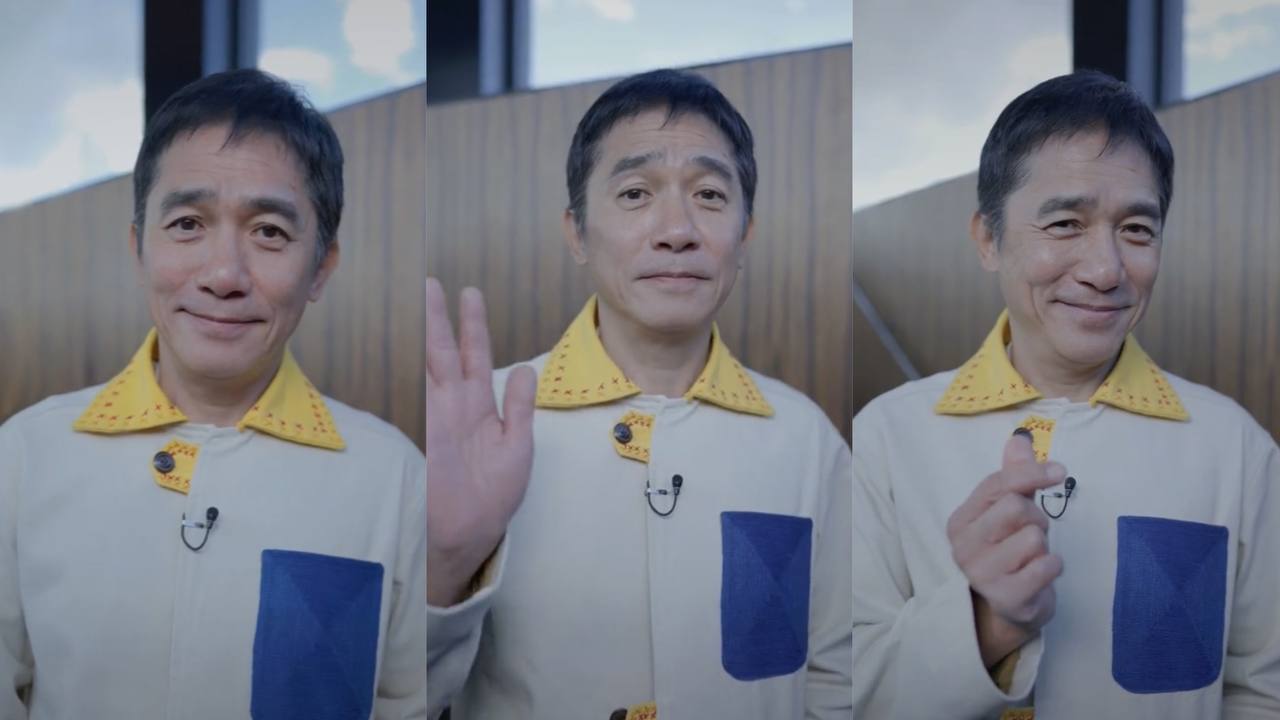 How cute is that?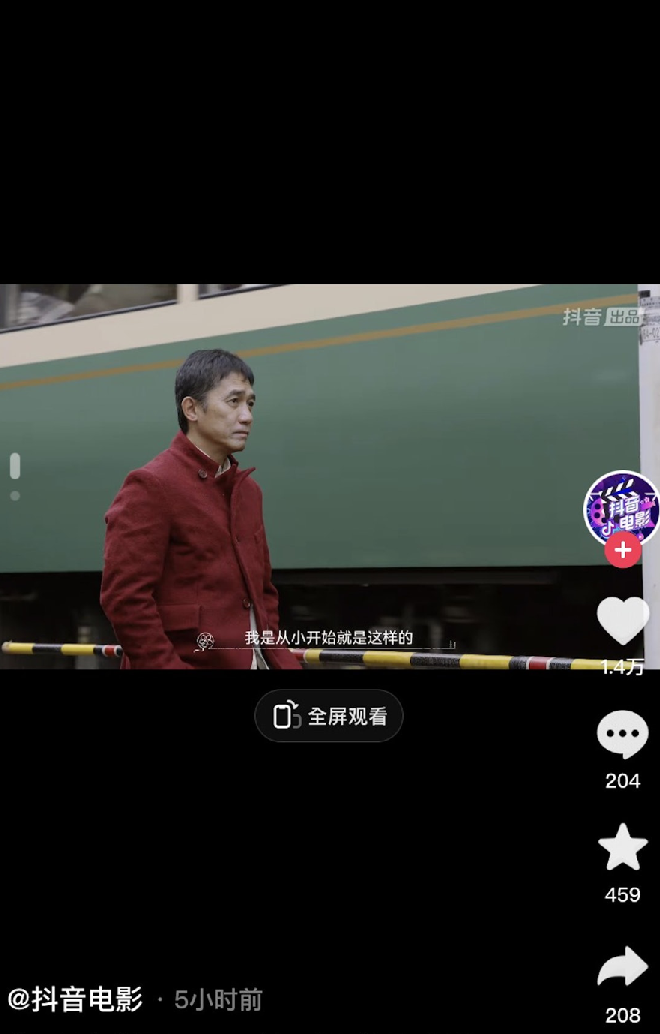 Are you excited for Tony's new short film?
In his third video, Tony recreated a classic scene from his classic 2002  movie Infernal Affairs as a teaser for his live action short film Zhe Yi Ke, Liang Chao Wei Dui Ni Shuo, which can be loosely translated as In This Moment, Tony Leung Says To You. The short film premiered yesterday (Feb 2).
The actor, who revealed that he has loved spending time alone since young, also talked about why he enjoys acting so much.
"When I was younger, for that 120 minutes that I spend in a cinema, I get to temporarily escape from reality. I get to completely immerse myself in the world where the movie takes place."
"I think I'm very lucky to become an actor, acting can really help me vent the emotions that I've been suppressing. To me, acting is what gives my life balance," he explained.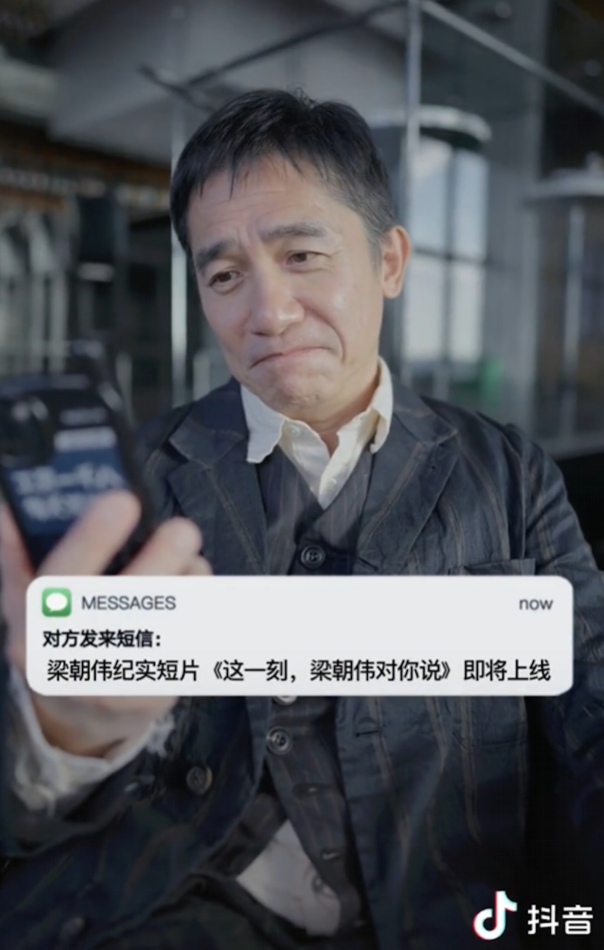 He's really put so much effort into his Douyin, right?
Photos: Tony Leung/Douyin
Catch Tony in My Lucky Star on meWATCH here.