Tony Leung Meets Up With Squid Game Director, Sparking Rumours That He Will Appear In Squid Game 2
From Shang-Chi to Squid Game?
Hong Kong star Tony Leung's appearance at the Busan International Film Festival has generated quite a fair bit of buzz.
Apart from cracking everyone up with his anxiety-filled expression as he walked down the red carpet alone, Tony has also been rubbing shoulders with fellow industry big-wigs.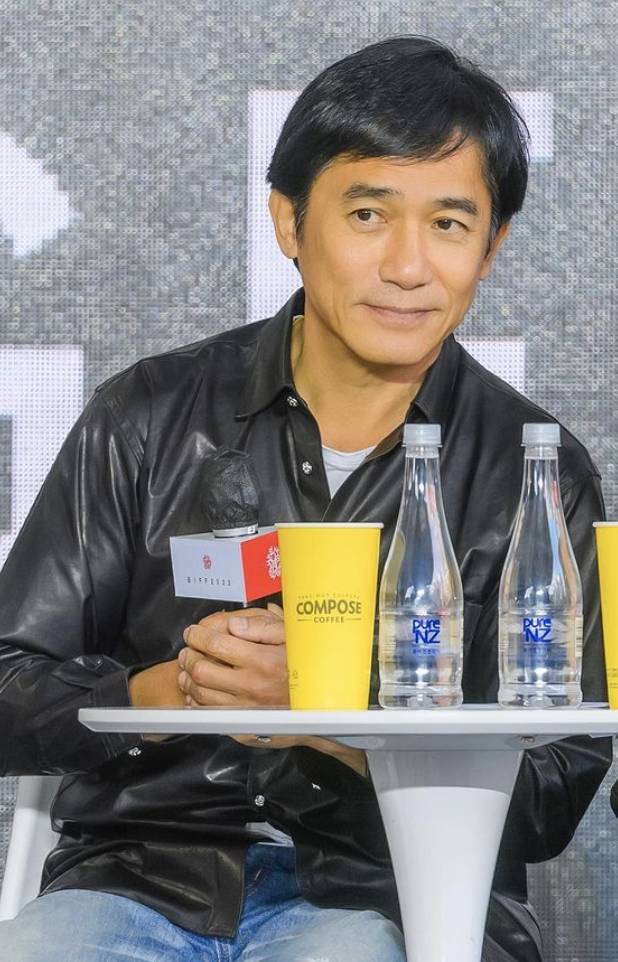 Tony's hard at work.
In a recent interview, the 60-year-old expressed his interest to star in a Korean production, laughing that it would be best if there was a role that does not require him to speak much, since he isn't fluent in Korean.
And then, a few days later, Tony's wife, Carina Lau, posted this snap of the couple with Squid Game director Hwang Donghyuk.

Squid Game was basically the biggest show of 2021, and a sequel is in the works, to be released in end-2023 or 2024.
"Let's play Squid game! (sic)" Carina wrote in her caption.
Could this be foreshadowing? Will we see the Shang-Chi and The Legend of The Ten Rings star in the much-anticipated Squid Game sequel? Only time will tell, though it seems like fans are pretty excited already.
"Is Tony appearing in Season 2?" one asked, while another wrote: "Wow super excited for this collab!"
Catch Tony Leung in the classic 1984 TVB drama The Duke of Mount Deer on meWATCH here. The first episode is embedded below.
Photos: Carina Lau/Instagram, Netflix