TVB Actor Lai Lok Yi Says He Used To Be So Arrogant, He Thought He Was "Louis Koo"
His fall from 'Louis Koo fame' was a humbling one.
Showbiz was basically a walk in the park for TVB actor Lai Lok Yi, 41, in the early days of his career.

The actor was immediately dubbed one of TVB's 'Olympic Six' upon graduating from the broadcaster's Artiste Training School in 2002, alongside other showbiz up-and-comers like Raymond Lam, Ron Ng, Bosco Wong, Sammul Chan and Kenneth Ma. 
Lok Yi was also offered the lead role in the 2003 drama, Hearts of Fencing. Looking back on his early days, Lok Yi confessed in a recent interview that he quickly became arrogant.
"At that time, I believed I was Louis Koo, and would have a career path similar to that of Tony Leung and Andy Lau. I was young back then, and had never suffered any setbacks before," Lok Yi said. 
However, he was soon humbled.

The public and media began comparing Lok Yi with the other members of the 'Olympic Six', who went on to nab more lead roles, while Lok Yi was relegated to supporting roles, or second male lead roles.
Soon after, he was assigned to host a children's show instead, diverting his focus from acting.
TVB's Olympic Six. From left to right: Sammul Chan, Bosco Wong, Kenneth Ma, Lai Lok Yi, Ron Ng, Raymond Lam
Lok Yi shared that he had made a big fuss when he heard about his transfer.
"I was preparing to become [the next] Andy Lau, why was I going to the children's department? The executives said Stephen Chow was once transferred to the children's department too, but I felt what they said didn't make sense. [Stephen] was in the children's department before he became famous, but I was [already famous]. How could they not think of how I was feeling?" Lok Yi said.
However, nothing Lok Yi said could change the minds of his bosses and he was eventually transferred.

He then spent the next 10 years without a big break in his career.

Lok Yi revealed that he thought of retiring from acting and returning to his old accountant job. Then, he landed a spot in dance competition, Strictly Come Dancing.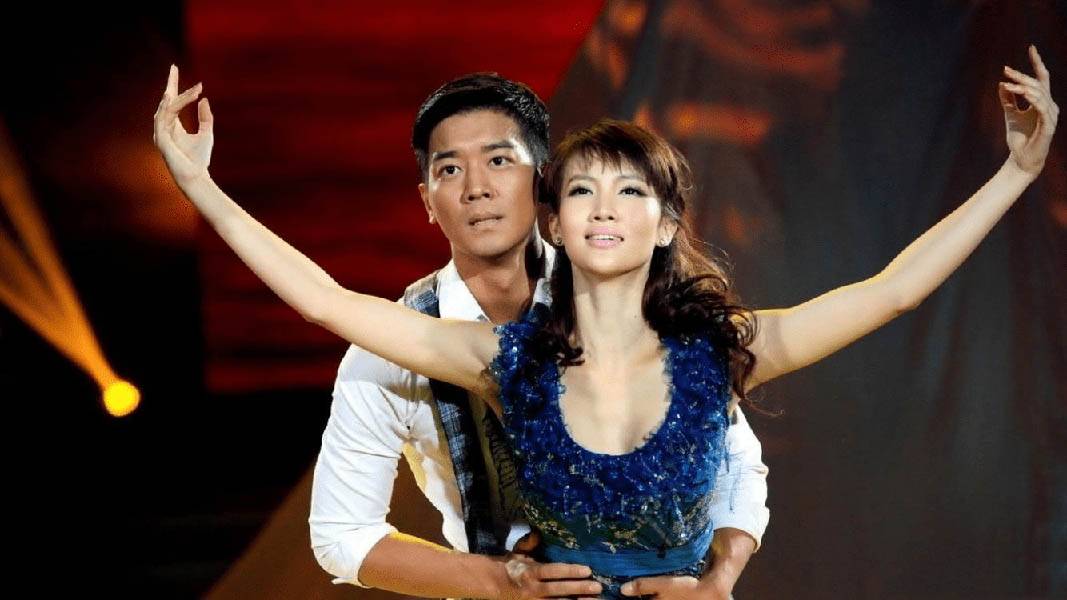 Lok Yi and Jin Chen in Strictly Come Dancing.
Although he did not have any dance training, Lok Yi was inspired by the dedication of his partner, Chinese actress Jin Chen, 31, and jumped head-first into training.
According to the actor, he trained for "16 hours a day, for four months". His hard work paid off, and his popularity surged in China.
Lok Yi then shared that he contemplated moving to China to further his career there. However, he chose to stay with TVB.

Soon after, he landed the role of John Ma in Come Home, Love, which made him a household name in Hongkong.
Photos: PBE Media, Lai Lok Yi/Instagram, Louis Koo/Instagram