TVB Actor Lee Kwok Lun Sells Sanitary Pads On Live Stream, Says They Could Be Used As Eye Masks Too
We hope he wasn't being serious.
Looks like TVB actor Lee Kwok Lun did not heed his own advice to "carefully pick the type of stuff to sell".
The 67-year-old, who has been focusing on live stream sales in China, once again made the news for the wrong reasons after he attempted to hawk sanitary pads.
As soon as the live stream started, he was bombarded with questions on the product.
When asked if he had "tried it and to demonstrate how to use it", he said he didn't know how. He also did not know the length and thickness of the pad.
He knew nothing about what he was selling... unsurprisingly
Seeing this, his female assistant took over and began sharing more about product.
Then Kwok Lun suddenly blurted: "Oh I know, it is written that it can also be used as an eye mask!"
Say what?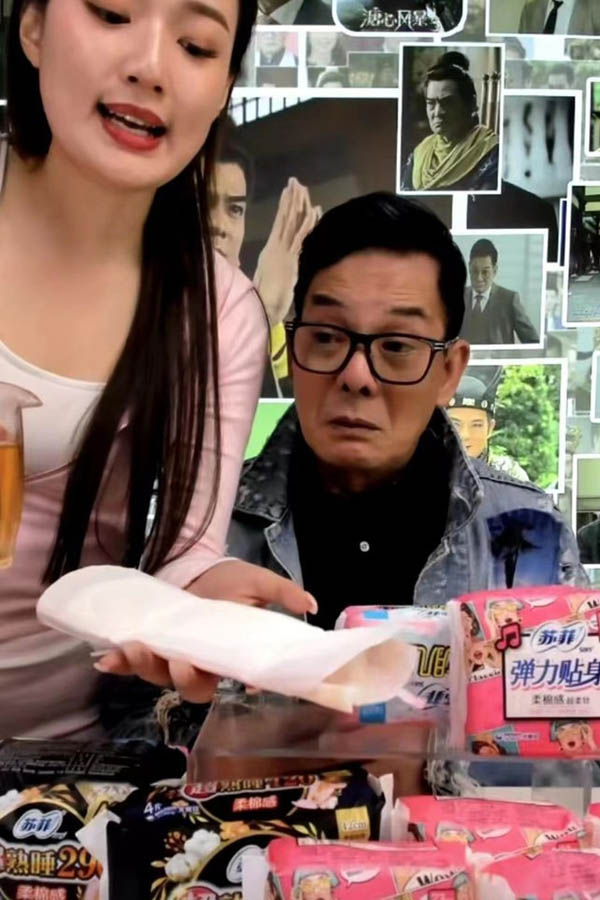 Super awkward
We're not sure if he meant it as a joke, but netizens were not amused, calling the session "awkward" and his behaviour "unprofessional".
They also felt "embarrassed" that an actor of his calibre found himself in such an awkward situation and suggested that he focus on selling more appropriate products in future.
When Kwok Lun first dabbled in live stream auctions last December, he sold next to nothing during an eight-hour live stream, earning him the title "worst celeb e-commerce streamer".
He's since improved by leaps and bounds, selling some 171K yuan (S$36K) worth of products the following month.
Photos: PBE Media, Lee Kwok Lun/Weibo