TVB Actor Tsui Wing Spends Over S$70K Per Year On Son's School Fees In England To Help The 15-Year-Old Fulfil His Footballing Dreams
His son, Karson, attends a boarding school in England famed for its football programme.
TVB actor Tsui Wing, 47, is best known for dramas such as Best Selling Secrets (2007) and Battle of The Seven Sisters (2021). Going by his Instagram page, he also seems to be quite the active guy, often posting gym selfies and jogging pics.
As it turns out, his 15-year-old son, Karson, is as into sports as Dad. Karson is enrolled in a boarding school in England famed for its football programme.
Tsui Wing, who also has a six-year-old daughter Sam-Yee (aka Bao Bao), recently took to social media to celebrate his son being home during his summer school break.
Posting a pic of the happily reunited siblings, Tsui Wing wrote: "Ge ge is back! [We] missed you so very much, the happiest of all is of course bao mei. #She asked why ge ge is so much taller now."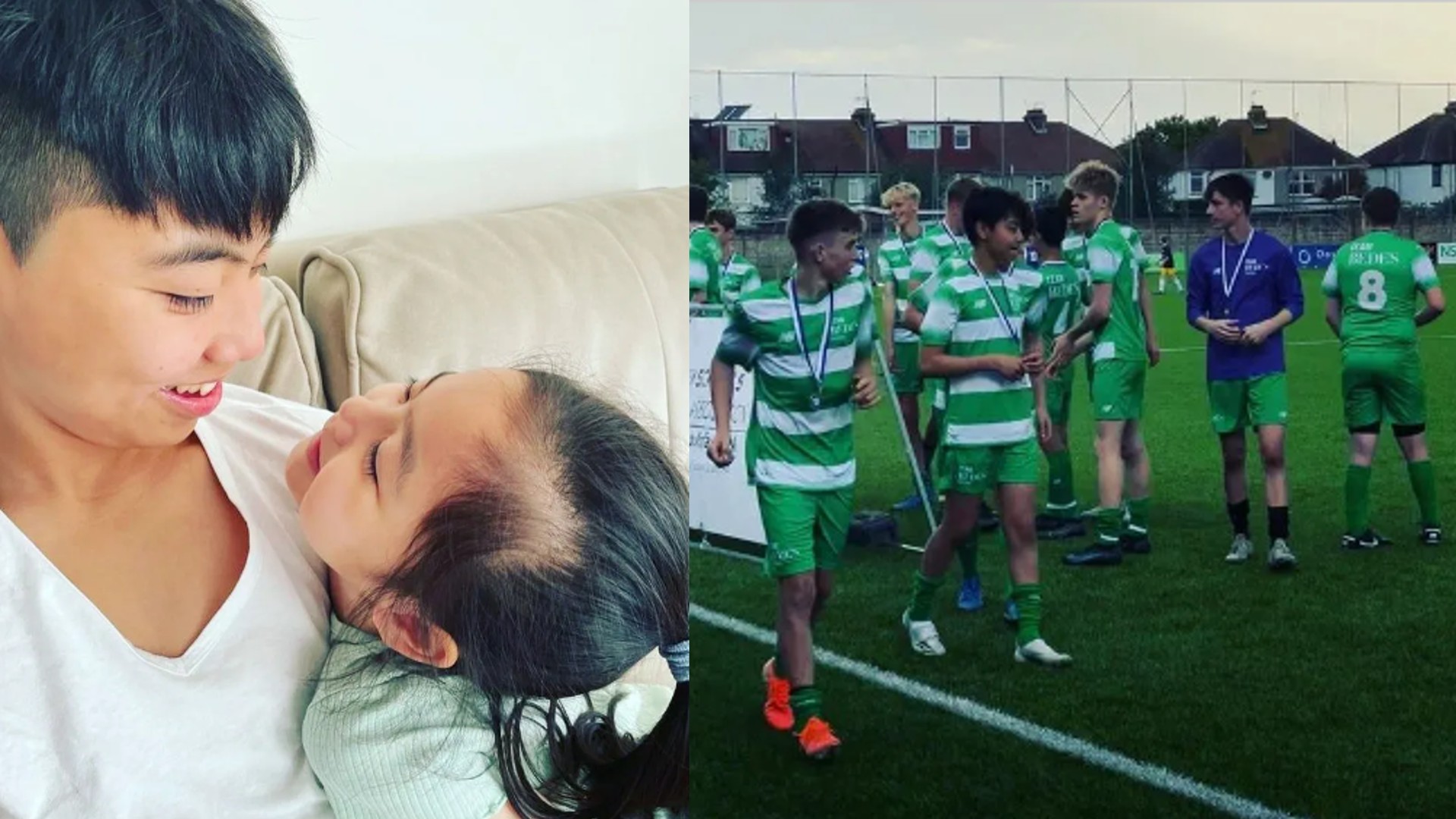 The family's resident footballer and bao mei
Tsui Wing once revealed that he saw lots of potential in his son when it came to playing football. That's why he chose to help his son develop this sporting talent since a young age.
Karson, who was part of the Hongkong football team at 10 years old, left for England in 2020 amid the pandemic to focus on his training.
According to reports, Karson is currently a student at independent institution Bede's Senior School in Brighton, where school fees are a whopping S$70.8K per year.
Besides being known for producing good results, the school is also famed for its football team, which had emerged as champion of the HUDL Independent Schools League in 2020. The school also has connections to English football club Brighton and Hove Albion.
Karson's good performance as a football player has earned him a spot in the school's under-15 squad, which clinched first place at the County Cup.
So it does seem like Tsui Wing is on the road to having a football star in the family.
Photos: Tsui Wing/ Instagram, Chinapress