TVB Apologises For Use Of Brownface In Barrack O'Karma 1968; Removes Episode From Streaming Platform
This comes after intense backlash directed at both TVB and actress Franchesca Wong, 32, who plays a domestic helper in the drama.
The April 13 episode of TVB drama Barrack O'Karma 1968 recently came under fire for putting a Chinese actress in brownface to portray a Filipino domestic helper.
Canadian-born Chinese actress Franchesca Wong, who plays domestic helper Louisa in the show, also received backlash.

An IG video, posted by her co-star King Lam, shows the 32-year-old actress applying make-up on her legs and using a Filipino accent to say: "I am transforming into another person. I am sun tanning right now, sir."

TVB has since apologised for the use of brownface in the drama.

"We would like to emphasise that we have no intentions of disrespecting or discriminating against any nationality in our dramas. We apologise to anyone who has been affected by this," said TVB in a statement.
According to reports, the episode of the drama which focuses on Franchesca's character, has been removed by the broadcaster from its streaming platform myTV SUPER and is currently undergoing edits.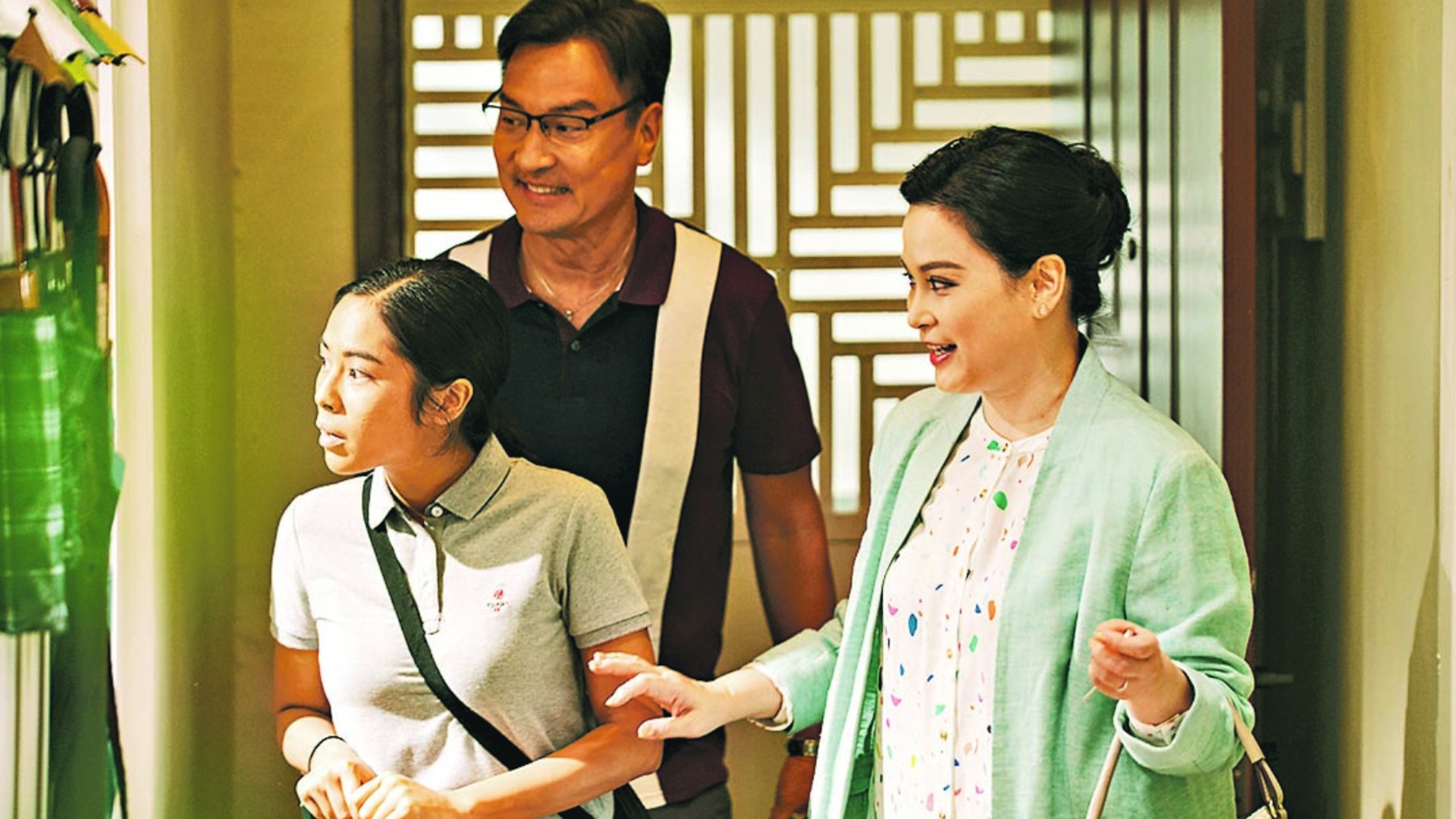 Franchesca Wong (left) in Barrack O'Karma 1968 
The use of brownface in mainstream media has become a hot topic of discussion in Hongkong.

In an interview with AFP, Eni Lestari, who is the chairperson of the International Migrants Alliance, said this act of brownface is extremely disrespectful towards domestic workers who already face discrimination.
Chinese daily Mingpao spoke to Hongkong-based Chinese-Filipino model Sabrina Man, who said "Skin colour is something you are born with. It is not necessary to darken your skin tone to play a role, neither should one be joking about it. The drama has a derogatory and discriminatory portrayal of the character. It would have been most suitable for them to just cast a Filipino actress."
Photos: Sinchew news, Franchesca Wong/ Facebook