TVB Denies Reports That Their Staff Will Camp Out In The Company; Says Plan Was Just Part Of Their "Budget Work"
So did they buy all those sleeping bags or not?
Earlier this week, reports emerged claiming that Hongkong broadcaster TVB was planning for their staff to camp out for three weeks in the company so that they can continue to work amidst Hongkong's fifth COVID-19 wave.

However, TVB has since come forward to deny these reports.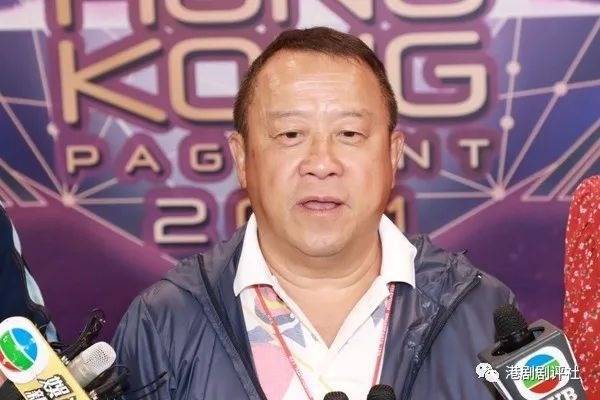 So... Eric's not involved?
At that time, media outlets quoted TVB executive Bonnie Wong, who shared that the plan was confirmed, and that their HR department is already making preparations for it by purchasing sleeping bags and blankets.

It was also reported that the plan was spearheaded by TVB general manager, Eric Tsang, 68.
Reports also claimed that there were around a hundred artistes and production staff who were confirmed to be taking part. It was said that those working on infotainment show Scoop, as well as long-running sitcom Come Home Love: Lo and Behold would be involved.
A leaflet, believed to be from TVB, was also shared online, naming a number of other shows said to be taking part as well. These include infotainment programme Hong Kong Today, as well as other studio-based shows.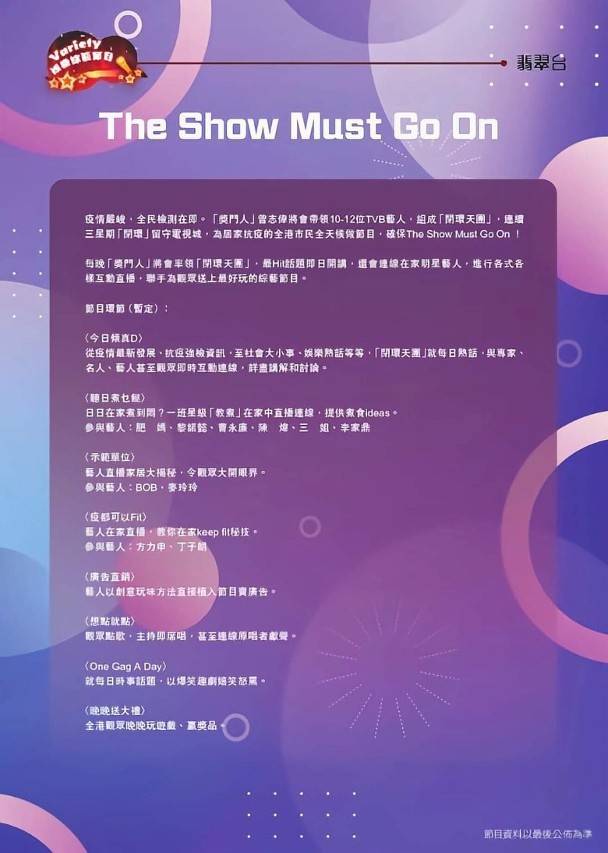 And this leaflet is 'fake news' too?
However, in a new statement to the media, Bonnie denied that there were any plans to have TVB's employees camp out in the company.
"This 'semi-closed-loop filming schedule' was merely part of TVB's internal administrative budget work, and the entire preparatory work is still ongoing. This was all arranged by our internal administration, and there are no concrete details that can be shared to the public yet," she said.
Photos: PBE Media, on.cc