TVB Host Joan Lee Attacked By Elderly Hoarder Known For "Horrifying Rat House" During Interview
The 70-year-old got aggressive and lashed out at Joan midway through their conversation.
TVB host Joan Lee, 34, was recently attacked by the subject of an interview filming an episode of infotainment show Scoop.

Joan was investigating an apartment, located in the Mei Foo Sun Chuen complex, that is often referred to as the "horrifying rat house" by neighbours.
According to these neighbours, the owner of the apartment is a hoarder, who has filled her home with boxes and boxes of stuff that is mainly garbage.
As a result, the apartment is now infested with rats that roam about freely, even invading the apartments nearby.
The owner reportedly refuses to deal with the infestation. Instead, she has tacked on her front door two signs with the words "warning" and "private property" scrawled on it.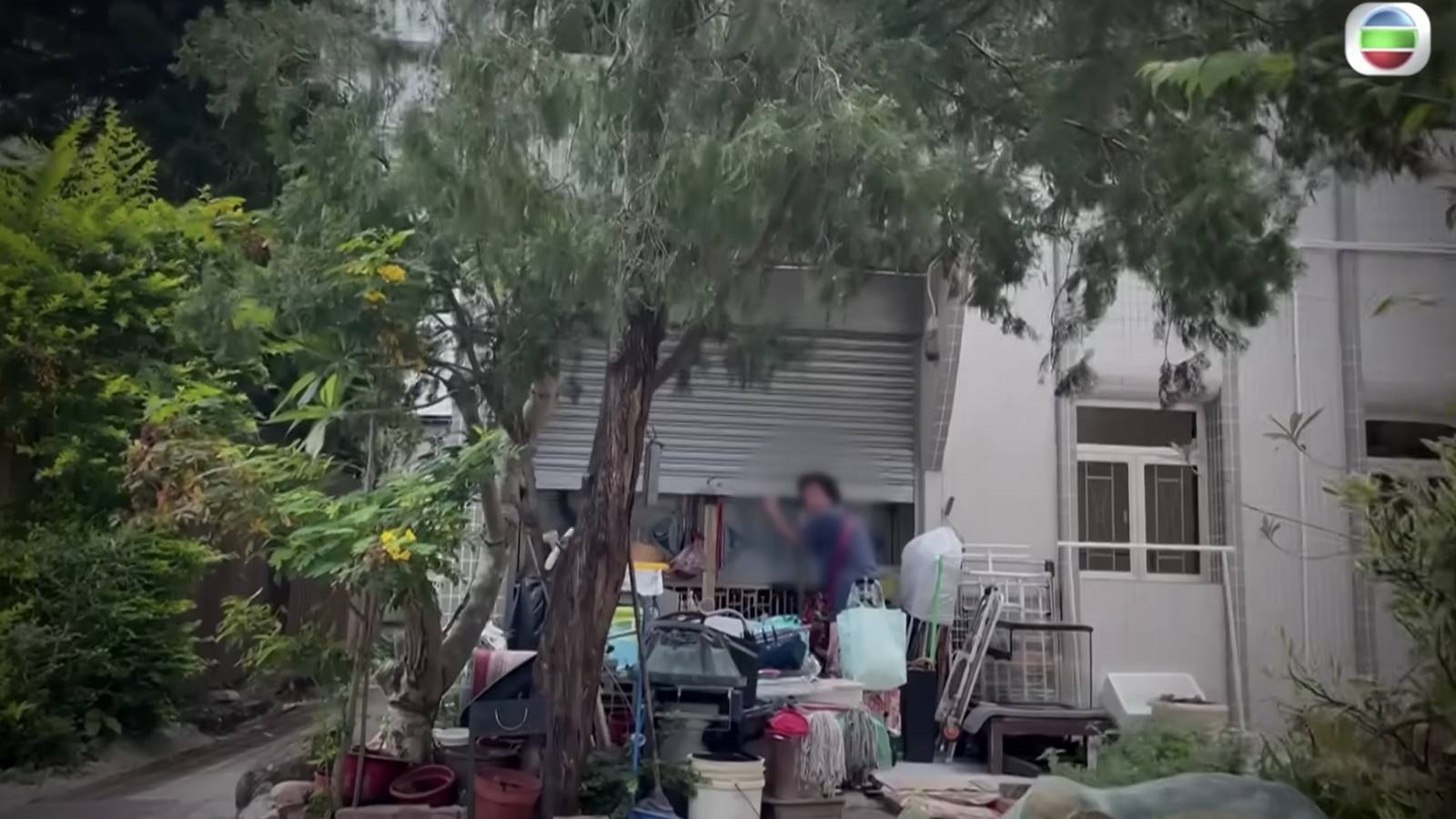 We wouldn't want to be her neighbour, that's for sure
On April 29, the team behind Scoop finally managed to track down the owner, a 70-year-old woman.

As it turns out, she has already abandoned her Mei Foo apartment, and is now living in another apartment near Pui O. 
Unsurprisingly, that new apartment also suffers from the same problem, with garbage obstructing the shared areas.
When Joan visited the apartment for Scoop, she managed to catch sight of the woman, who was home that day.

However, she was very hostile to the crew, using her shopping trolley and fists to hit Joan multiple times during their encounter.
In one clip, the woman even rolled her shopping trolley over Joan's feet, in an attempt to injure her.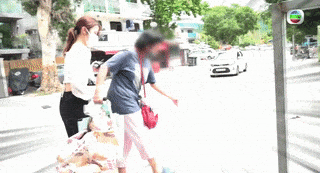 Things got heated real quick
Another clip shows the woman lifting her trolley to hit Joan, and pushing her onto the road.

Later, Joan and the woman were seen sitting down together, with Joan attempting to interview her once again.

Soon after, the woman turned aggressive, and started using her tablet and phone to film the crew. 
Suddenly, she elbowed Joan in her face.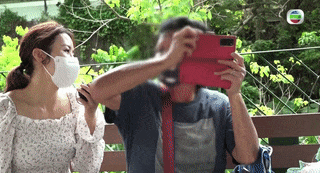 The elderly woman really didn't hold back her strength
The crew quickly called the cops and the woman was arrested.

She has since been released on bail, pending a police investigation for common assault.

Joan went on to seek medical attention for her injuries, and was prescribed painkillers and anti-inflammatory medicine.
Cops to the rescue?
In subsequent updates on her Instagram Story, Joan shared that she only approached the woman after seeing that she appeared to be open to an interview.
"Apart from helping the affected neighbours, I wanted to see if I could help the woman as well," she wrote.
She added that after the incident blew up on online, she's been receiving a lot of attention, both negative and positive, from the public. However, she stands by her initial intentions, that all she wanted to do was to offer help.
Joan added that she will follow-up on the elderly woman's assault investigation till the very end.
"Regardless of whether I did well in my interview or not, we can't let people think that it's okay to hit us just 'cos of a verbal disagreement," she wrote.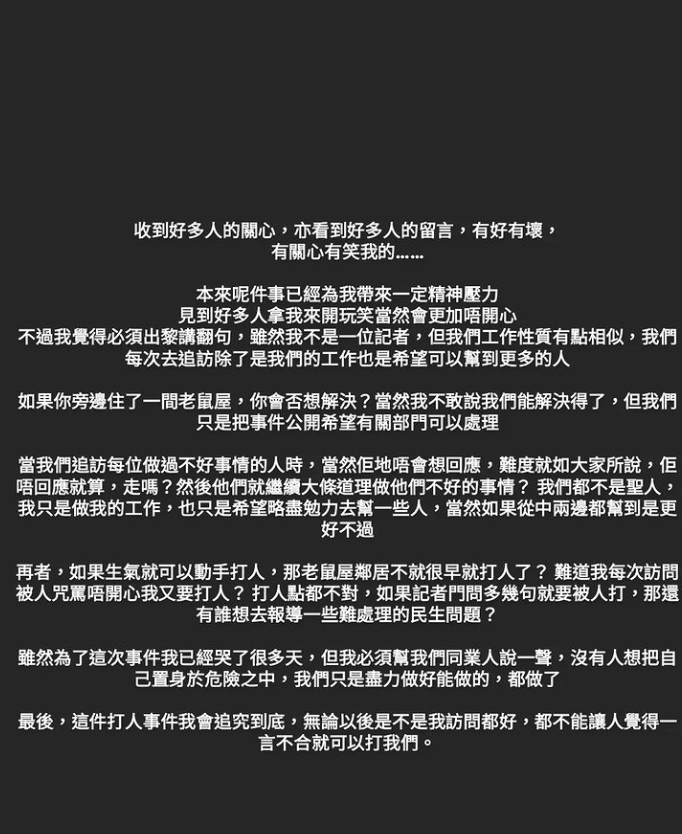 Joan's latest Instagram Story update
Photos: Joan Lee/Instagram, TVB/YouTube