Tyler Ten gave out care packages to the elderly in Ang Mo Kio for his 27th birthday, was surprised the old folks could recognise him
And they said they would vote for the Mediacorp actor, who plans to make this charity outing a yearly event, at the upcoming Star Awards.
Mediacorp actor Tyler Ten turned 27 on Sunday (Mar 19), and while he had to jet off to Malaysia to shoot upcoming Mediacorp blockbuster Road to Riches on his birthday, he managed to have a very meaningful celebration before that. 
Last Friday (Mar 17), Tyler, along with 15 of his fans from his fan club, visited the elderly who live alone in Ang Mo Kio to hand out care packages consisting of daily necessities such as coffee, rice, biscuits, sauces, canned food and toilet paper.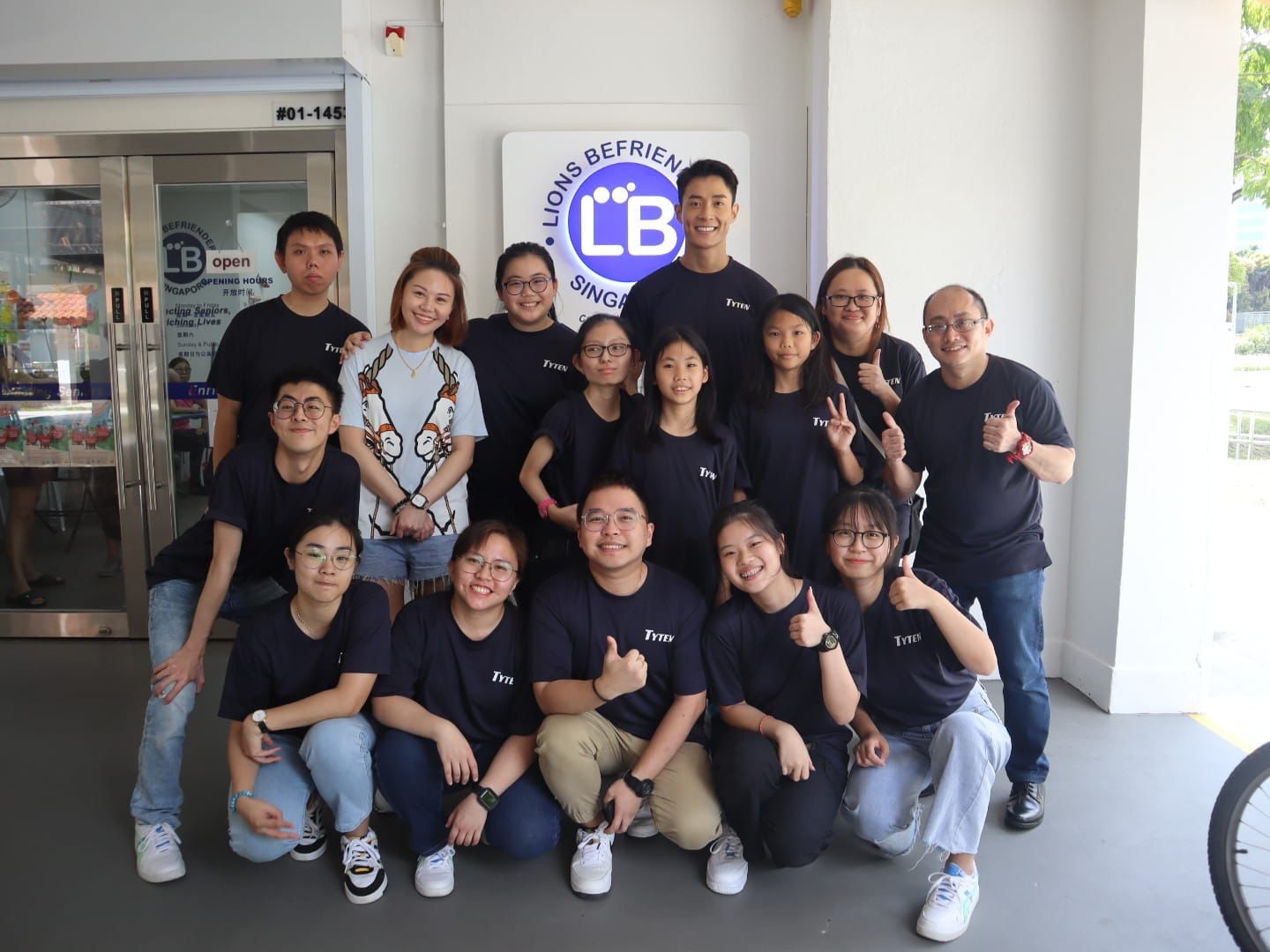 Tyler and fans got together to do good in celebration of his special day
"I thought of doing something meaningful this year [for my birthday] so I suggested it to my fans," said Tyler, who is still Malaysia, when 8days.sg caught up with him via text.
His fans then looked for an organisation that was open to the plan, and landed on the Lions Befrienders Singapore — a community support non-profit organisation which focuses on elderly care.
According to Tyler, his fans had reached out to a few organisations, but decided on Ang Mo Kio as "it best suited their dates and timings".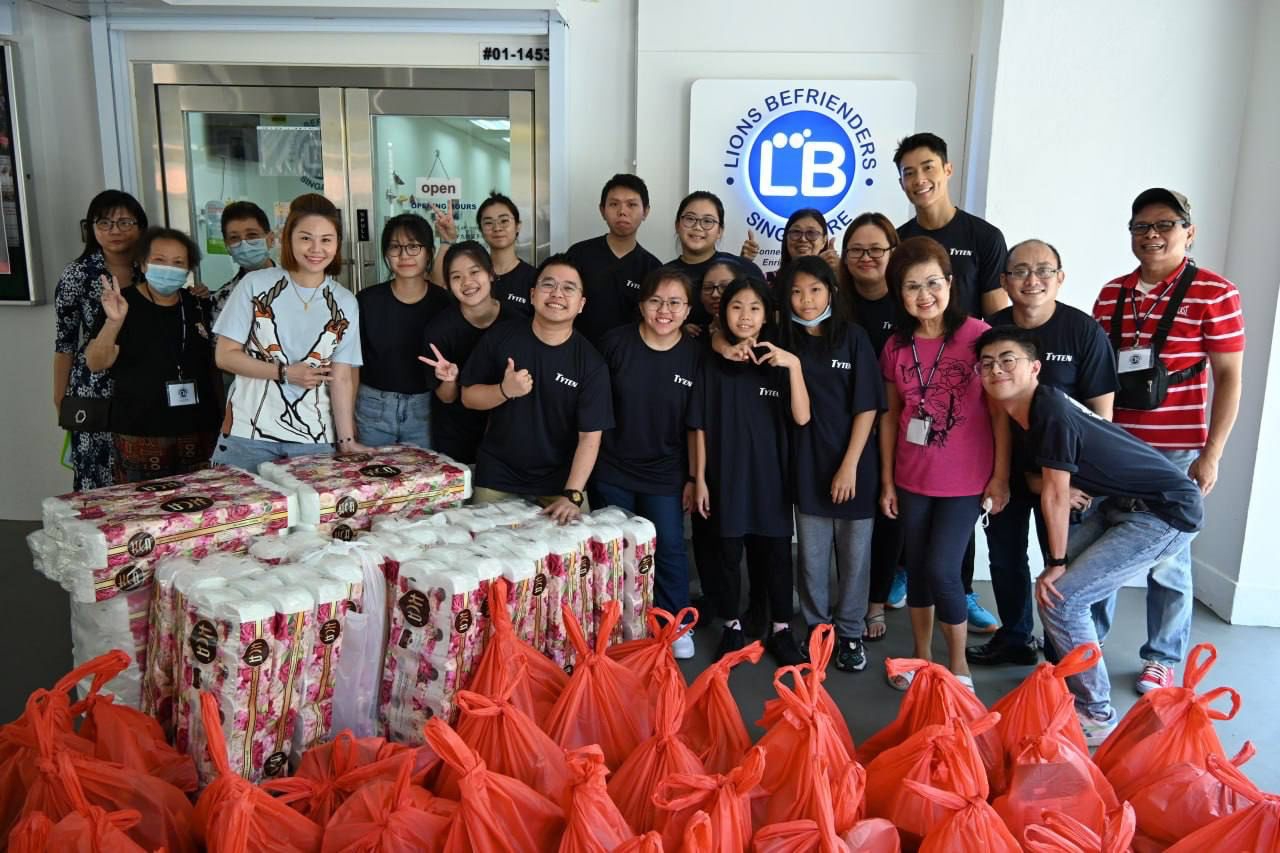 They raised a four digit sum to purchase essentials for the elderly
Though the actor did not specify the actual amount he and his fans raised to buy the necessities for the elderly, he said he was "really touched by the contributions", which amounted to a "four digit sum".
Tyler was also surprised that the old folks recognised him.

"I thought I wasn't well known among the elderly because I only appear in dramas and not on variety shows," quipped the actor, whose most memorable role to date is the cool-as-ice army officer OK Chan in When Duty Calls 2.
"They were very welcoming and encouraging," said Tyler when we asked what they chatted about. "They kept telling me good luck and all the best for my career," he added.
"They also wanted to vote for me [for the upcoming Star Awards] but since they are not technologically savvy, I told them that supporting local productions will do," continued Tyler, who is in the running for the Most Popular Rising Stars award.
Tyler went door to door to hand out care packages
So does Tyler have an idea of what he wants to do for his birthday next year?
"Maybe something] on a larger scale, like visiting a home and spending time with the elderly [there]," he said.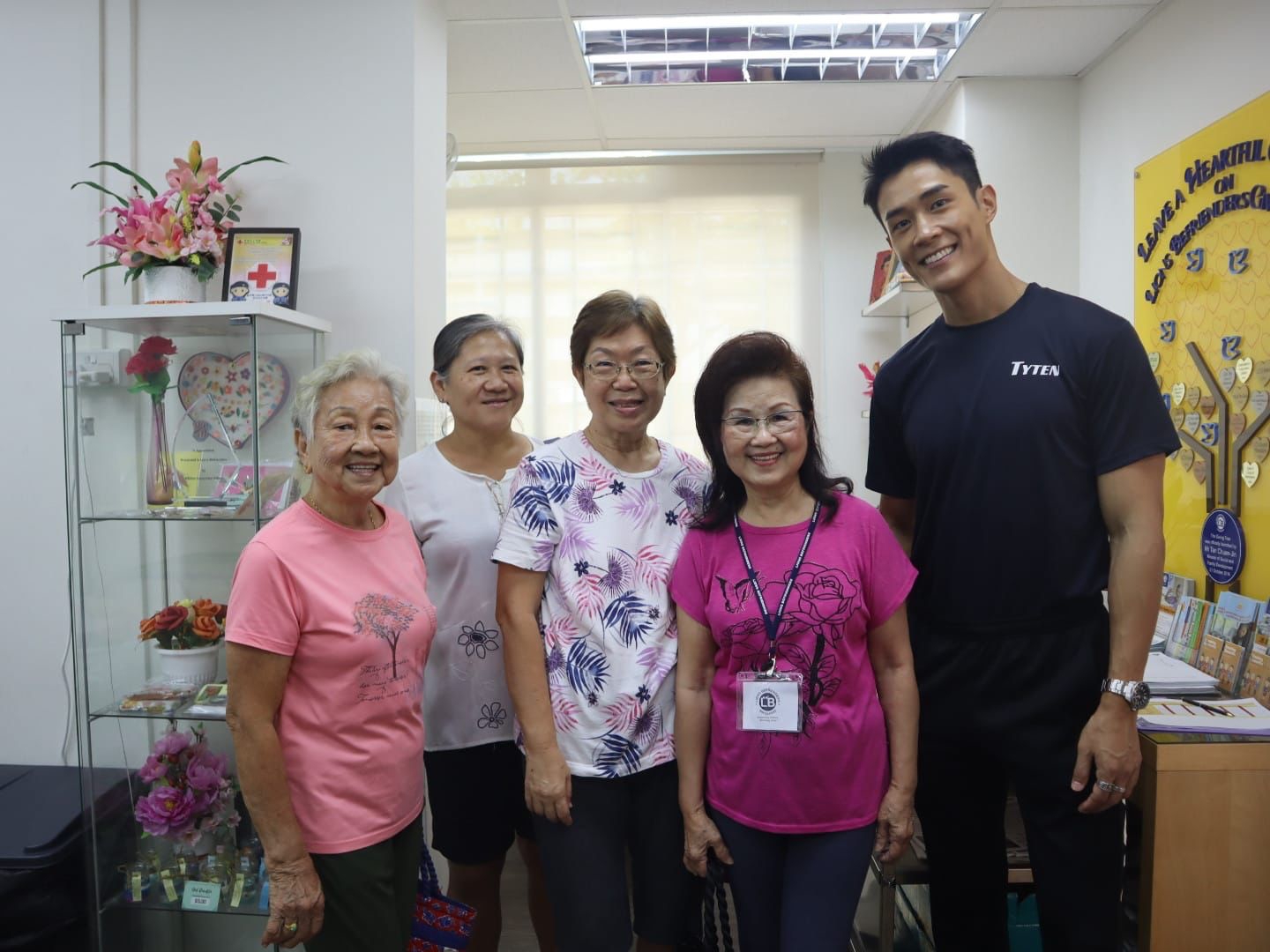 Tyler and the staff at Lions Befrienders Singapore
Photos: Tyler Ten/ Instagram, Mediacorp TCA

To vote for Tyler and your other favourite stars for this year's Star Awards, click here. 
Catch the Backstage LIVE event of Star Awards 2023 from 3.30pm - 10.30pm on meWATCH or Mediacorp Entertainment YouTube Channel on April 9 (Sunday).
The Walk Of Fame will be from 5pm - 6.30pm, on meWATCH, Ch 8, Ch U, and Mediacorp Entertainment YouTube Channel on the same day.
It will be followed by the Star Awards 2023 Live Show from 7pm - 10pm on meWATCH, Ch 8, Ch U, and Mediacorp Entertainment YouTube Channel.
The repeat telecast for the Walk of Fame and Award Ceremony will air on Ch 8 from 2pm - 6.30pm on April 16 (Sunday).
You can catch Tyler in When Duty Calls 2 below: