Vietnamese Chef From Five-Star Hotel Opens Bukit Batok Hawker Stall Selling $5 Pho
The Ho Chi Minh City-born chef behind Chef Minh Vietnamese Pho used to work at Wynn Palace in Macau. Why did he become a hawker in Singapore? 
One unexpected outcome of the pandemic is an exodus of chefs leaving high-profile roles at swanky restaurants or culinary groups to start their own hawker businesses. Meet 33-year-old Ngo Nhu Minh, a Ho Chi Minh City-born chef whose resume includes six years as head chef of Wynn Palace's in-room dining kitchen team in Macau. He cooked a variety of dishes, including Vietnamese pho at the five-star hotel.
Now, the chef-turned-hawker has settled in Singapore, where he opened a stall called Chef Minh Vietnamese Pho on 31 May at a bustling Bukit Batok kopitiam – right next to a newly opened Chef Wei HK Cheong Fun outlet. Here, he sells both beef and chicken variations of the punchy Ho Chi Minh-style pho that he grew up with. 
All photos cannot be reproduced without permission from 8days.sg
Started out cooking at his grandma's eatery in Vietnam
The Vietnamese national began his cooking journey at his grandma's now-defunct small eatery in Vietnam, where he spent seven years learning how to cook traditional local grub, including pho bo (beef noodle soup) and pho ga (its chicken-based cousin).
Apart from Vietnamese, he's conversant in Cantonese and a smidgen of mandarin. According to the hawker, he has some "Cantonese blood" and is ethnically Chinese. In fact, it was his fluency in Cantonese that led him to choose restaurants in Genting Highlands and Macau when furthering his culinary career.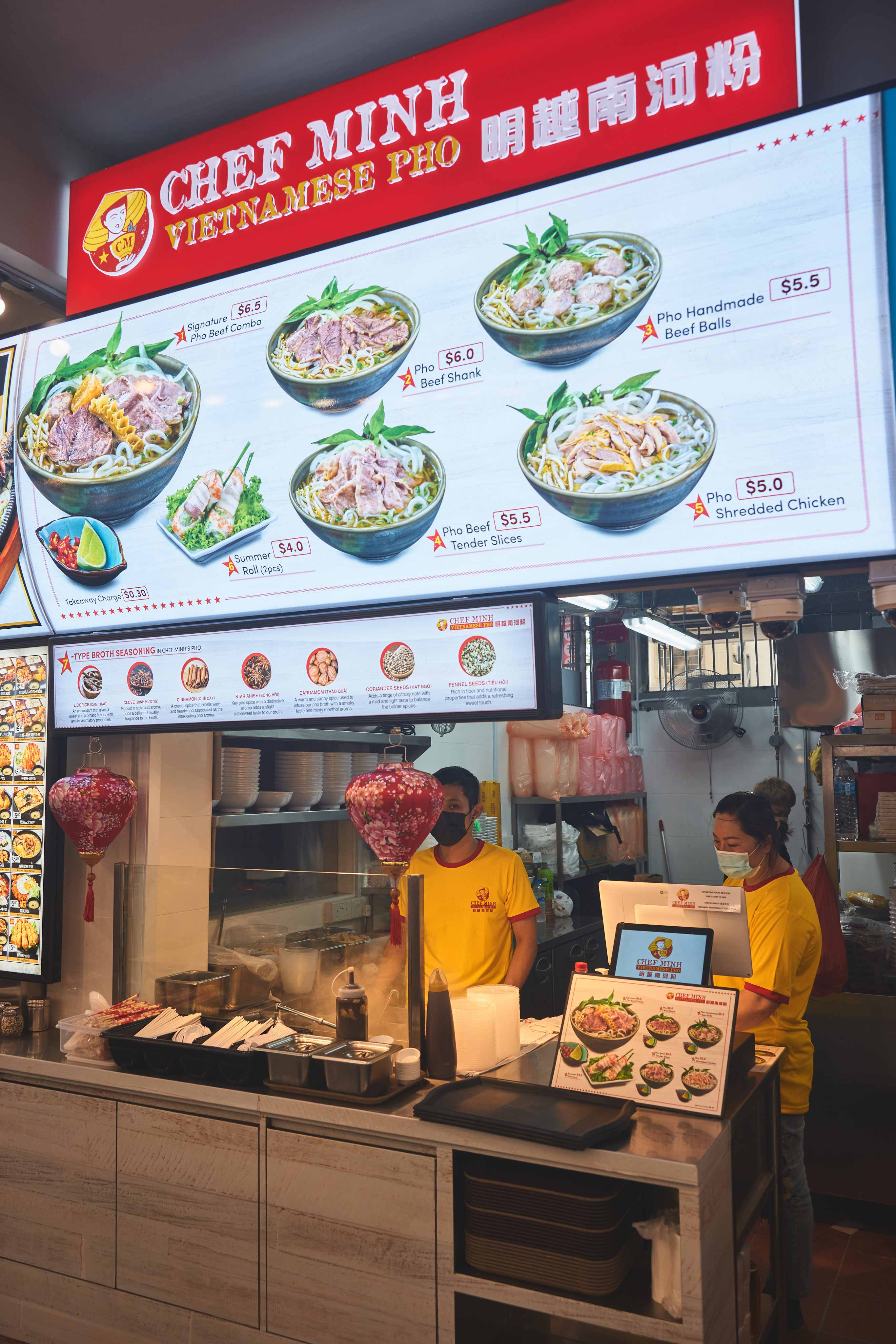 He feels Vietnamese food in a hawker setting is "quite the opportunity'
But why give up a cushy restaurant job to open a humble hawker stall in an unfamiliar city? Minh denies that his motivations have anything to do with dissatisfaction over his previous employer or bad business due to the pandemic (Macau has strict travel restrictions in place for foreigners, including protracted quarantines).
Instead, he says that he decided to become a hawker after receiving encouragement from a "relative living in Singapore". Minh says: "He told me that a lot of Singaporean people are fond of pho, as it suits the local palate. But it's not that common in hawker centres [or kopitiams], so there's quite the opportunity there."
Though he readily admits that he was initially hesitant as working in a kopitiam "isn't as glamorous as cooking in an air-conditioned kitchen", he got over his apprehension, figuring, "somehow, working for myself is still better than working for someone else". 
While said relative helped Minh to settle the paperwork for his hawker stall, the chef claims to be the sole owner of Chef Minh Vietnamese Pho, having invested around $20K to get it off the ground. He says he'll continue to cook at the stall daily, and expand at a "slow and steady rate".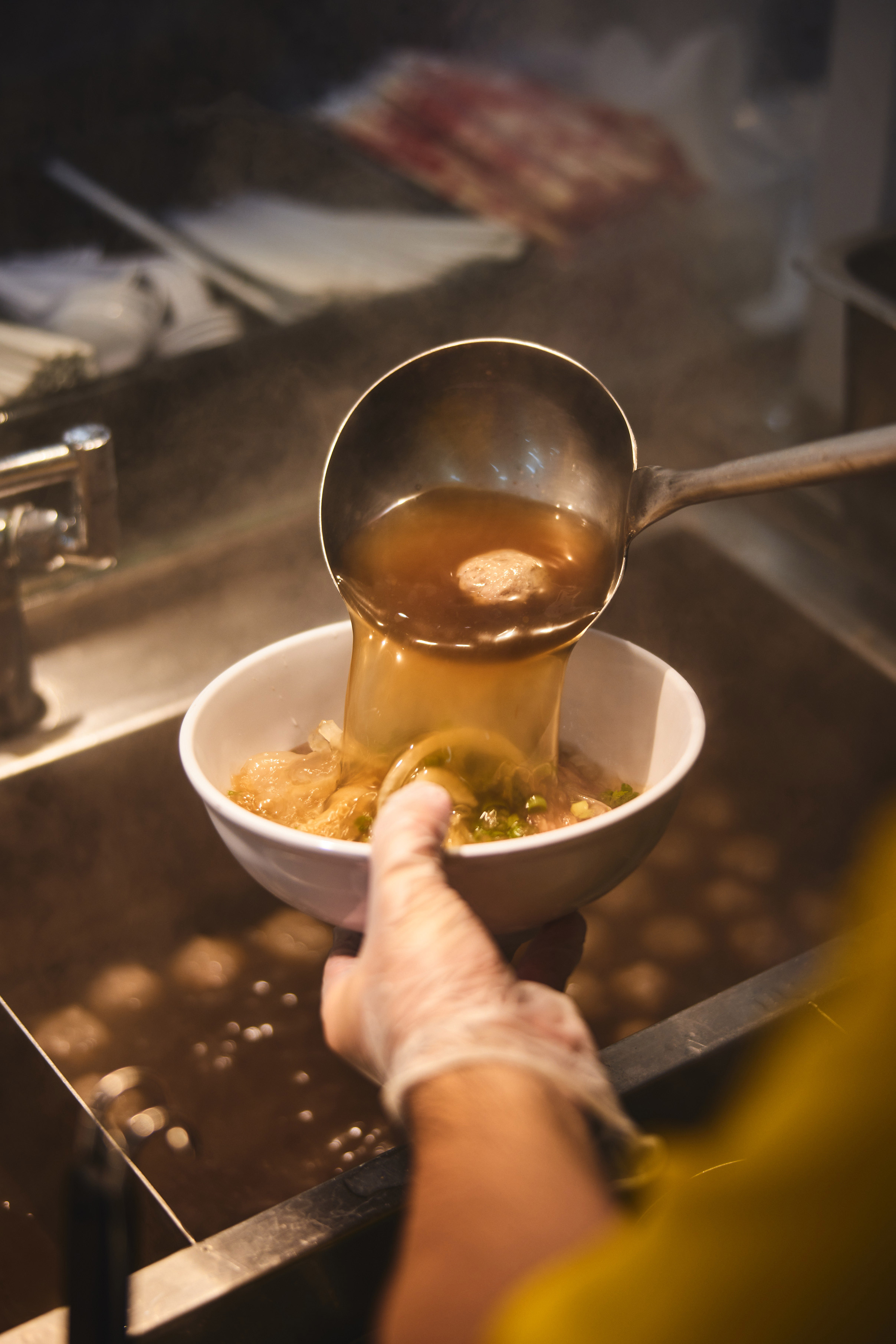 Robust Ho Chi Minh-style broth here
The Ho Chi Minh City native looks almost offended when we ask if the style of pho served here is the darker-hued, full-bodied broth popular in his birthplace, or the cleaner-tasting soup favoured by those up north in Hanoi.
"Ho Chi Minh-style, of course," he asserts, gesturing to a bubbling pot of beef stock anchored by beef bones and a melange of spices simmered for over eight hours. The aromatics – seven in total, proudly laid out on the stall's sign board – include cloves, cardamom, star anise and cinnamon sticks. Meanwhile, it's chicken bones, pork bones and old chicken, boiled for six hours, that make up the soup base for his pho ga.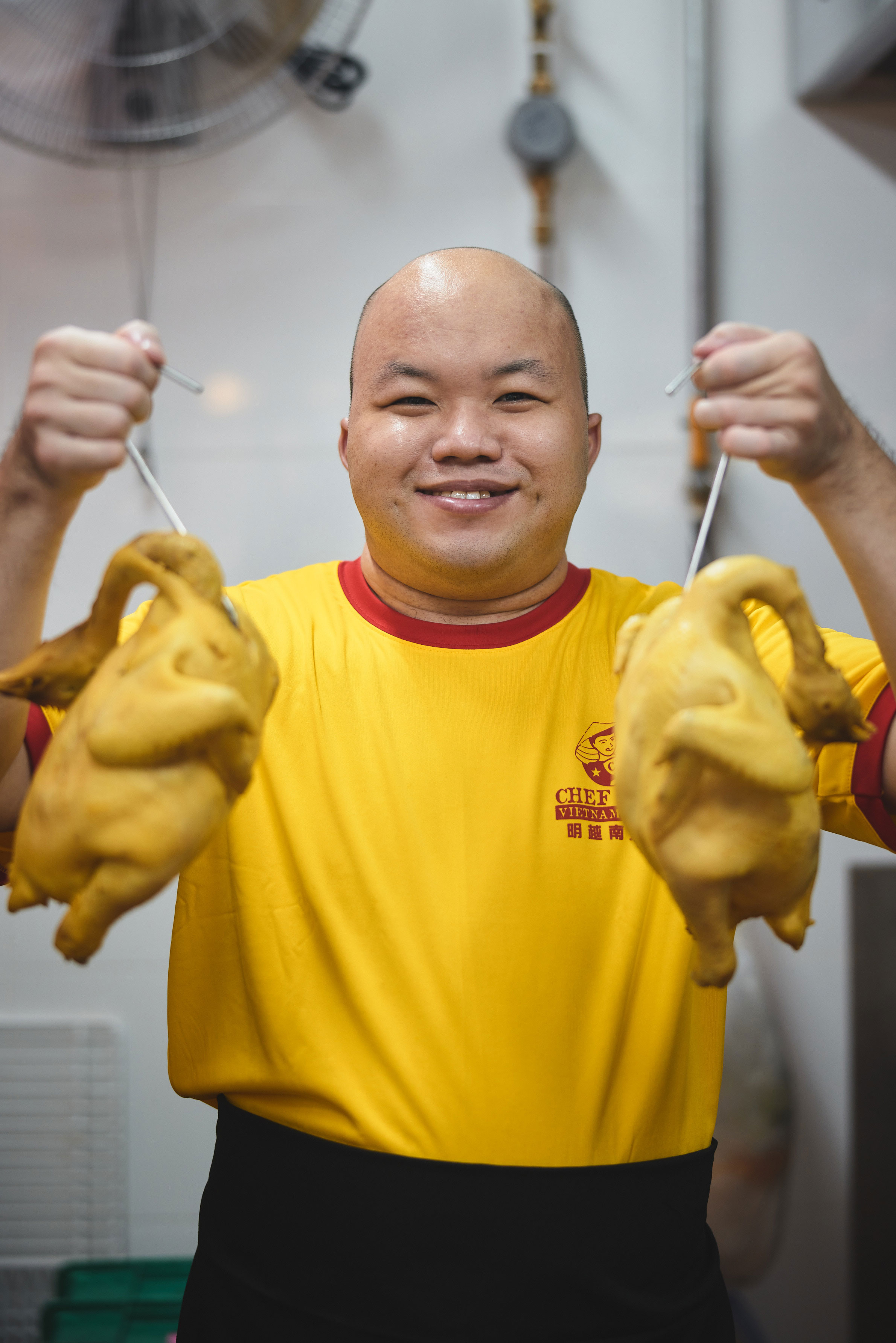 Supply of

fresh Malaysian

kampong chickens limited due to ban  
Speaking of chicken, we spot a couple of the kampong variety – yellow-skinned when poached, and leaner than its battery-farmed kin as they're typically raised with more elbow room – hanging at the back of his stall, and consider distracting him and his crew so we can make off with the prized birds thanks to the fresh chicken export ban by Malaysia, which started June 1. The Malaysian government had allowed the export of the more expensive organic and kampong breed of birds initially, but quickly changed its mind and reinstated the blanket ban.
Minh, who still has fresh kampong chickens from Malaysia via his supplier's current stocks in Singapore, plans to keep selling chicken pho until stocks run out. He says he can't predict how many bowls of chicken pho remain, but assures us that the dish will be available for at least the next two days.
Once the supply of fresh kampong chickens stops, he'd "rather take [the chicken pho] off the menu until further notice than use frozen chicken, as the taste wouldn't be right".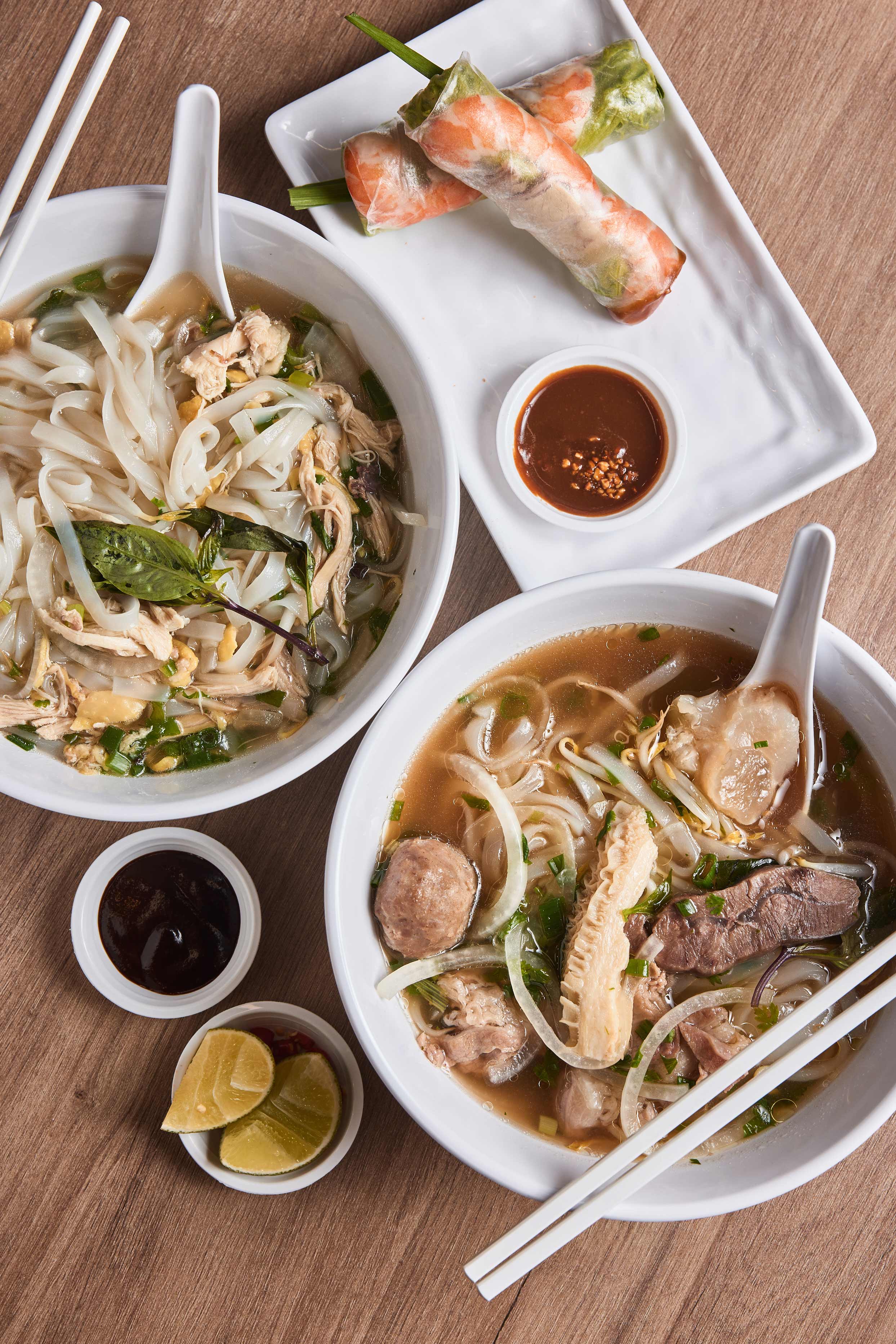 The menu
Chef Minh Vietnamese Pho sells three dishes: beef pho (from $5.50, depending on the cut of meat), chicken pho and Vietnamese spring rolls with blanched prawn and pork belly.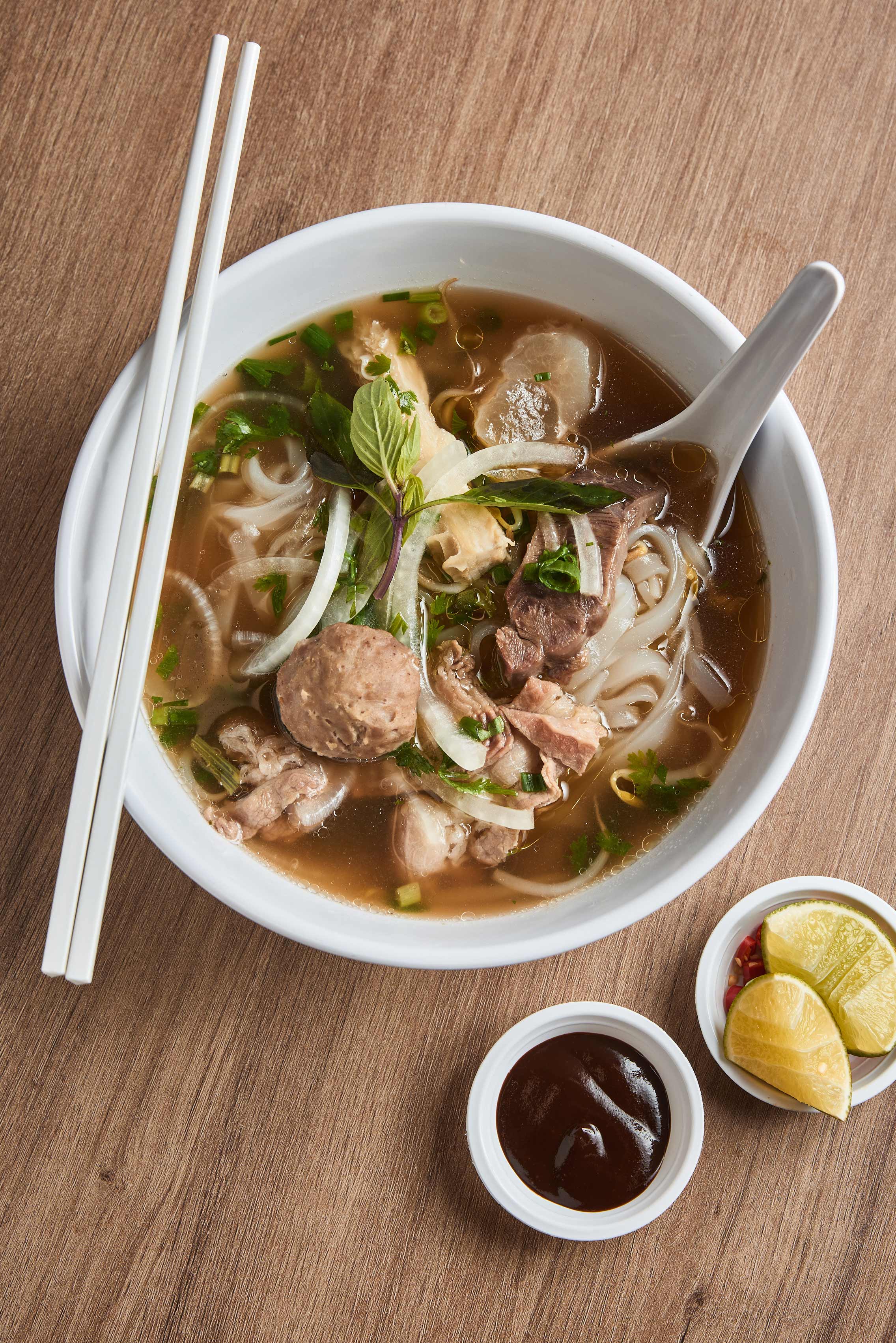 Signature Pho Beef Combo, $6.50
This has a little bit of everything in it: fatty beef slices, shank, tendon, a springy handmade beef ball (which Minh gets from his friend) and honeycomb tripe, swimming in a robust, beefy broth with thin rice noodles, beansprouts and a sprig of Thai basil.
Pretty tasty overall, with a nice balance of meatiness and herbaceousness in the soup. Squeeze in the lime for extra zing, or add a dash of hoisin sauce (provided at the counter) to enjoy it like the locals do in Ho Chi Minh City.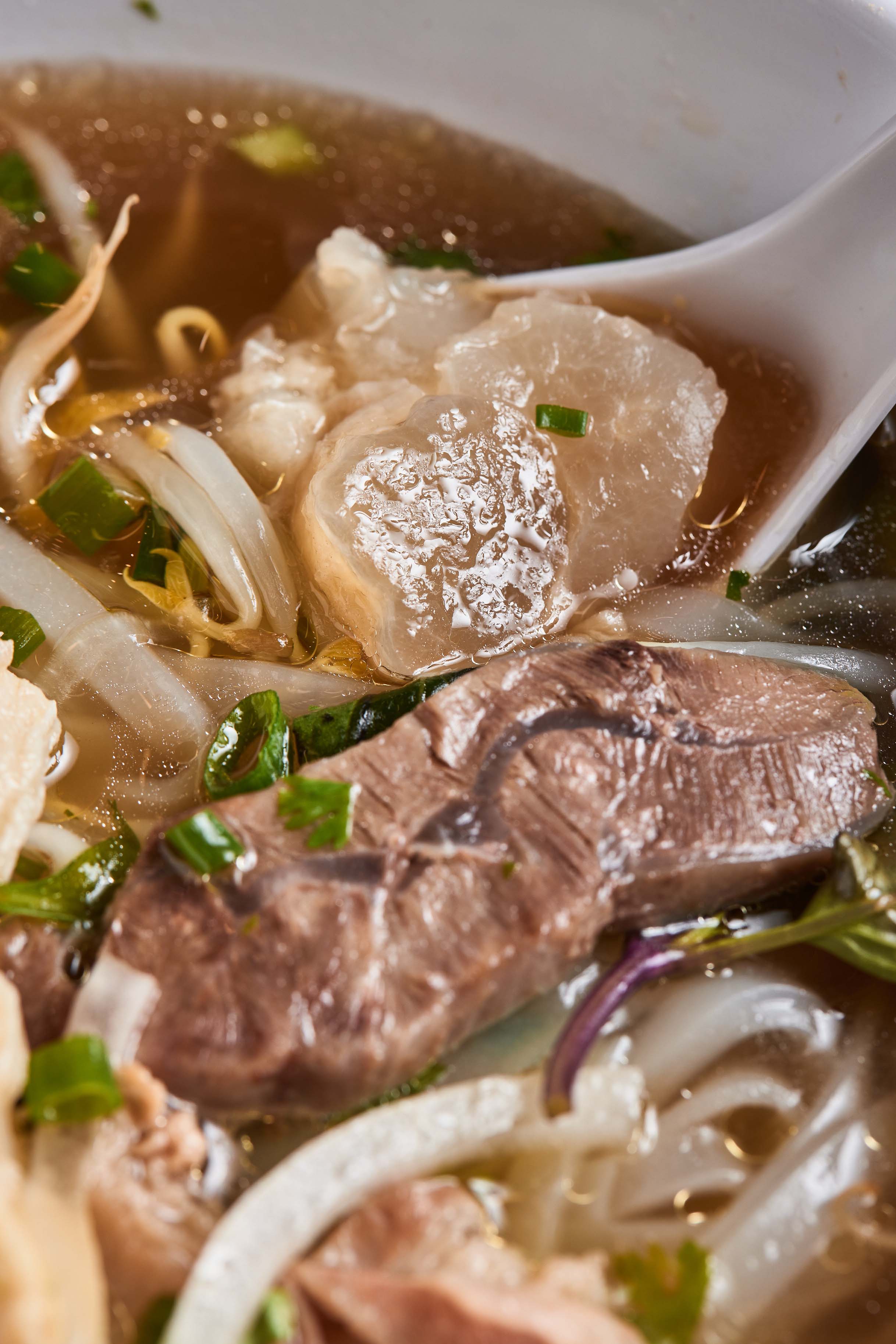 Apart from a few unctuous slices of marbled beef, you only get a morsel each of the other cuts; most are well-cooked and tender, save for the shank, which we found a little tough.
Pho Shredded Chicken, $5 (8 DAYS Pick!)
Interestingly, it's the chicken pho that really impresses us, thanks to a clean-tasting, but intensely rich broth brimming with the flavours of chook. We also enjoy the generous heap of shredded chicken – strips of lean meat intertwined with fattier ones – with the slippery noodles. They say kampong chickens boast more flavour and indeed, we found this soup particularly sweet and delicious.
Summer Roll, $4
Fresh spring rolls wrapped in translucent rice paper with sliced prawns, blanched pork belly, lettuce and cucumber strips, dunked into a sweetish peanut dip spiked with umami shrimp sauce. Not bad if you need something extra to accompany your meal.
Bottom line
Pho that matches up to the standards at most casual Vietnamese restaurant chains here, but at a more affordable price point. We hope the fresh kampong bird supply from Malaysia resumes soon as the chicken pho is our favourite dish here.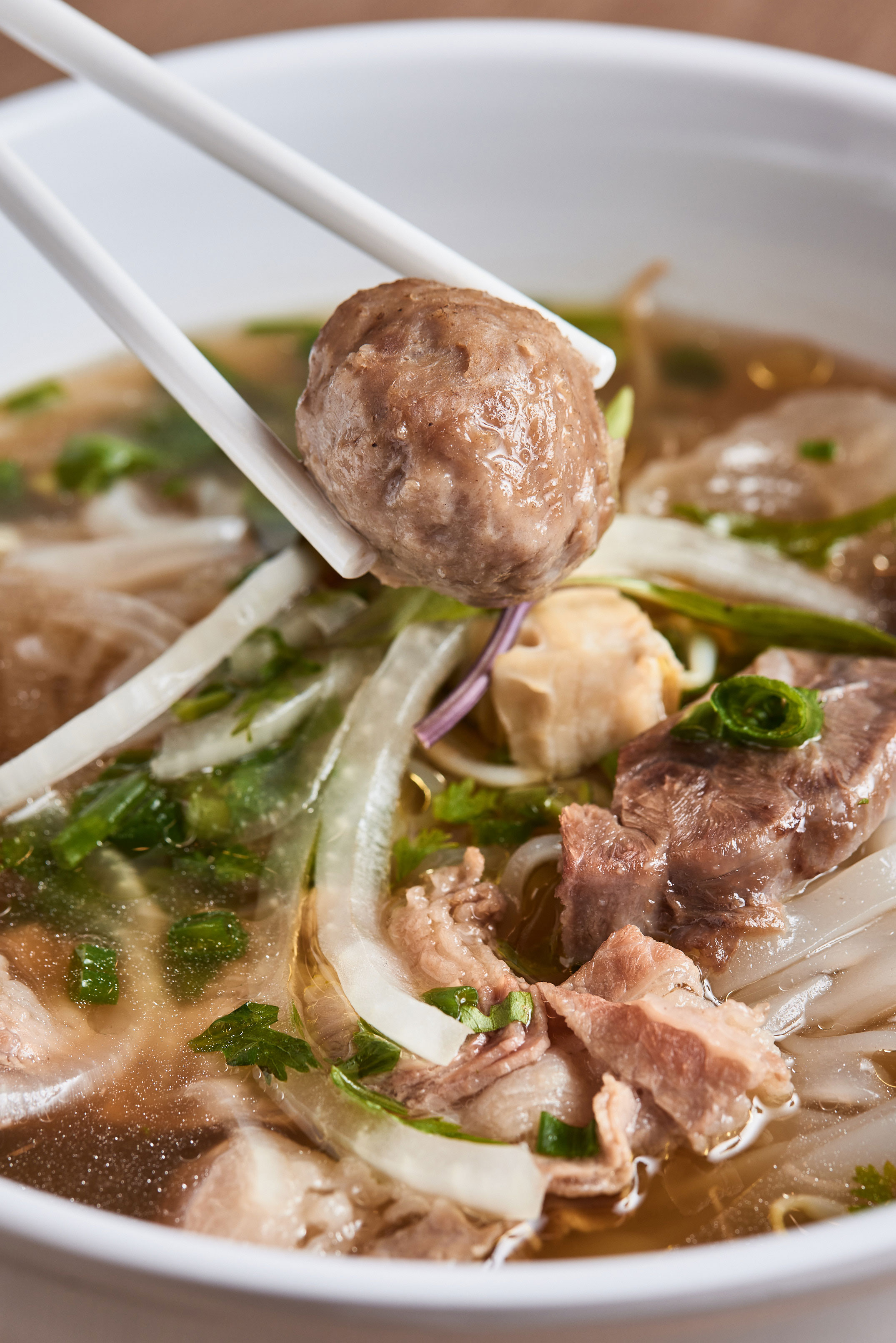 The details
Chef Minh Vietnamese Pho is at Blk 279 Bukit Batok East Ave 3, S650279. Open daily 11am – 9pm. More info via Facebook and Instagram. Delivery coming soon.
Photos: Alvin Teo
All photos cannot be reproduced without permission from 8days.sg