Vincent Wong & Yoyo Chen Deny Reports Of Divorce, He Says "Everything Is Fine"
However, that did not stop Chinese netizens from congratulating Yoyo on the split.
After years of speculation about their troubled marriage, TVB stars Vincent Wong, 39, and Yoyo Chen, 40, have reportedly called it splits, according to a Hong Kong tabloid.
Yesterday (Aug 16), East Week reported that the couple, who tied the knot in 2011 and have a 10-year-old daughter, have officially divorced and will share custody of their daughter.
According to the report, the couple sought marriage counselling to save their relationship but to no avail.  
After they decided to go their separate ways, Yoyo has been undergoing alternative therapy for her mental health struggles, while Vincent has turned to furthering his career in China.
It added that he also plans to start a talent agency and intends to sign national fencer Kaylin Sin, who represented Hong Kong at last year's Olympic Games.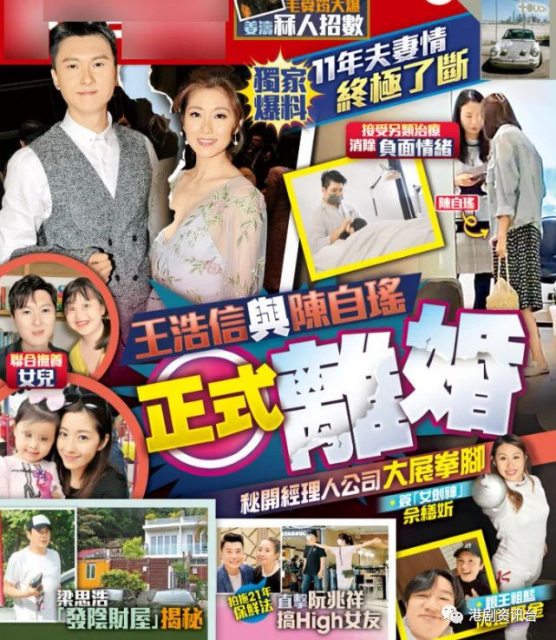 Yoyo and Vincent rubbish the rumours
After the divorce news made headlines, both Vincent and Yoyo took to their respective social media accounts to refute the report.
"Everything is fine, there is no such thing," said Vincent on Weibo, while Yoyo posted an image with the text: "I will not respond to today's report that is not true. Thank you for your concern!"
However, that did not stop Chinese netizens from leaving comments on her socials congratulating her on the split.
There were comments like "Happy divorce" and "You have finally escaped from misery. Luck is coming your way".
News of the split also started trending on Weibo's hot search.
Vincent and Yoyo have been plagued with divorce rumours for years now
Rumours of marital trouble have been dogging the couple, who met on the set of TVB drama Wars Of In-Laws II in 2008, for several years, with sources saying that Vincent philandering ways is the cause of all their troubles. 
The actor has been linked to several women in the past, including disgraced actress Jacqueline Wong and his Legal Mavericks co-star Sisley Choi, with whom he was spotted having hotpot in 2016.
Yoyo has declined to talk about their relationship in recent years and her lack of a reaction at Vincent's Best Actor win at the TVB Anniversary Awards last year only added fuel to the fire. 
Earlier this year, the couple were seen ignoring each other at the TVB Anniversary Gala.
Photos: PBE Media, Yoyo Chen/Instagram