Vivian Lai Had Numbness On Left Side Of Body After Slipped Disc; Couldn't Feel Anything Even When Pricked With A Needle
The actress turned to TCM to manage her condition, and is all better now, thankfully.
Vivian Lai, 44, was never one to place great importance on maintaining her health, until this incident that happened five years ago.
In a recent interview with 8world, Vivian revealed that she suffered from a slipped disc, which sounds terrible already, right?
However, it didn't just end there. As a result of the slipped disc, Vivian realised that her left hand was starting to show symptoms of paralysis.

It later worsened, and the entire left side of her body became numb and weak. She then visited the doctor, and was diagnosed with lumbar intervertebral disc herniation.
At her worst, Vivian said she was unable to even hold a microphone with her left arm. Even when the left side of her body was pricked by a needle, Vivian was unable to feel anything.
When she sought the medical advice of a Western doctor, Vivian was asked to either take painkillers and anti-inflammatory medicine, or go for surgery.

Vivian wasn't keen on all that, and so she decided to try traditional Chinese medicine (TCM) instead.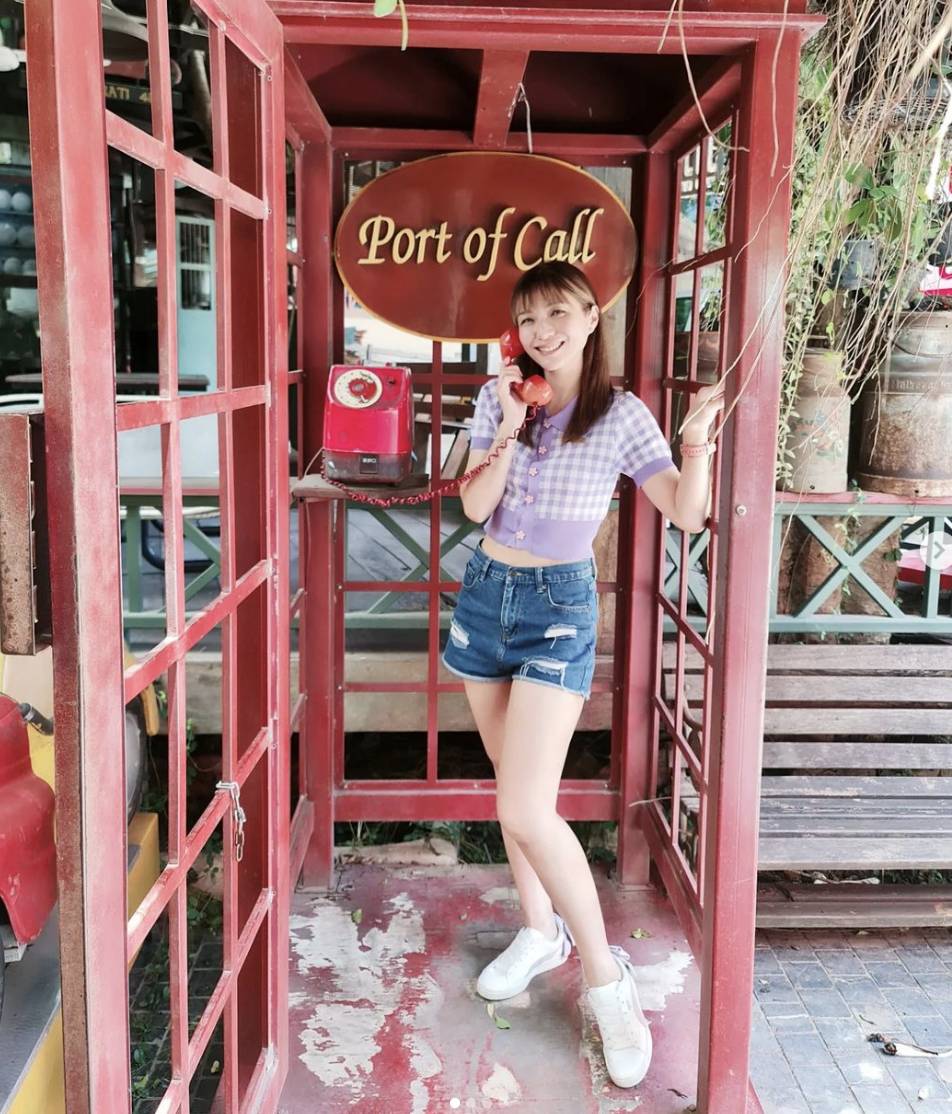 Hello, doctor?
With a "health starts from the inside-out" approach, Vivian started taking herbs to supplement her diet and health, as well as traditional Chinese treatments.
Her condition improved greatly, and now, she makes sure to go for acupuncture and bojin therapy, which is a form of acupressure massage.

She also drinks herbal tea from her own tea brand, Teabrary.
Now, as the ambassador of Chinese TCM Spa Multiflora, Vivian shared that she truly believes in the power of TCM. However, she has no plans on becoming a TCM doctor, like Pornsak.
"I'm interested [in TCM], but I can only admire Pornsak's perseverance and persistence. After all, becoming a TCM doctor is not something that comes easy. He studied hard for seven years, and had to take many exams," she said, recalling that Pornsak was always lugging around "super thick books" to study during filming breaks.
Speaking of filming, though her last drama role was in 2021's Soul Old Yet So Young, and has no new projects in the works, Vivian emphasised that she's not quitting showbiz.

Rather, she's taking a step back from her filming commitments, 'cos she wants to focus on expanding Teabrary, as well as her e-commerce venture this year.
Vivian and her two daughters.
Vivian also shared that she hopes to instil the importance of taking care of one's health in her two daughters Vera and Ariel, who are 17 and 13 respectively this year.
Apart from reminding them not to drink cold water, she also cooks herbal soups, and adds ingredients that are good for their health, like black fungus, in their daily meals.
"My kids used to dislike [this], but after seeing my condition [five years ago], they've changed their tune," she said.
Apart from that, she's also gotten them into gua sha, which is the TCM method of using a 'scraper' on your skin to help stimulate blood circulation and healing.
"Sometimes, when our bodies are tired, but we have no time to schedule a treatment [with the TCM spa], the three of us will just do gua sha for each other," she said.
When asked if her husband, former Pokka CEO Alain Ong joins in, she laughed: "No, he doesn't do it at all. If he were the one scraping, all my skin would be torn, so painful!"
Photos: Vivian Lai/Instagram
You can catch Soul Old Yet So Young on meWATCH here. The first episode is linked below.