Wang Leehom Follows Johnny Depp On IG; Netizens Wonder If He's Taking Notes For His Custody Lawsuit Against Ex-Wife
After the conclusion of Hollywood celeb Johnny Depp's defamation trial against his famous ex-wife, Amber Heard last week (Johnny won, by the way), Chinese netizens have turned their attention to another high-profile lawsuit that's currently ongoing — 46-year-old Wang Leehom's battle with his wife, Lee Jinglei, over custody of their three kids.
Leehom and Jinglei's case, just like Johnny and Amber, received loads of public attention and scrutiny, with all the sordid details of their tumultuous relationship exposed. 
Are they that similar?
And now, netizens have drawn a very tenuous link between the Hollywood case and Leehom's case, with Chinese netizens noting that Johnny is one of the 76 people Leehom follows on Instagram. Other American celebs Leehom follows includes singer John Mayer, and actor Ryan Reynolds.
"Wonder if Leehom followed Johnny just so he can take notes," one netizen wrote, while another urged Leehom to "interact more" with Johnny, since the two of them will be able to "comfort each other" through their shared experiences.
Another netizen wondered if this is a hint from Leehom that he has been "wrongfully accused", just like Johnny.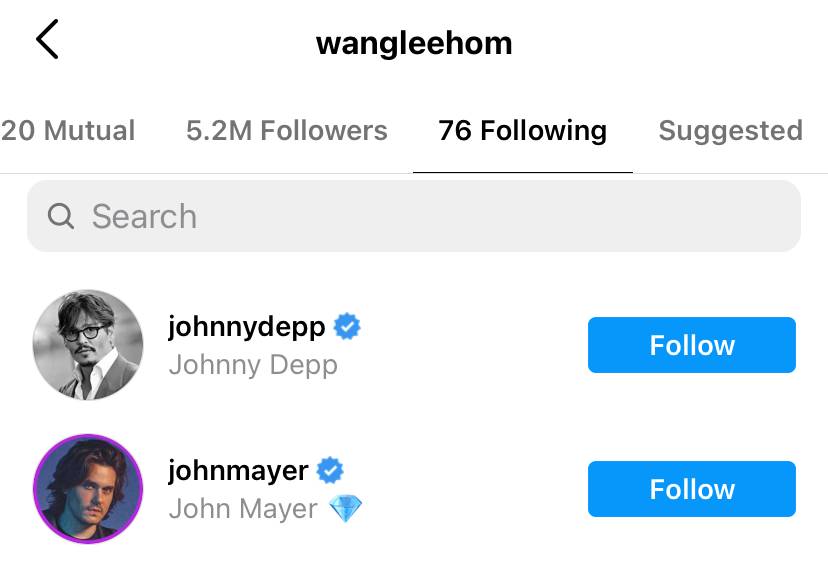 What's in an IG follow?
Are these netizens hoping for Leehom to launch an all-out defamation suit against Jinglei? We're not sure. 
In any case, both Leehom and Jinglei have remained relatively drama-free in the last few months.

In March this year, the couple attended a hearing at a court in New York via video call regarding the "enforcement of visitation rights". Leehom is American-Taiwanese, while Jinglei is Japanese-Taiwanese. 
They also held a second hearing in Taipei soon after regarding custody. However, both sessions ended without a clear conclusion.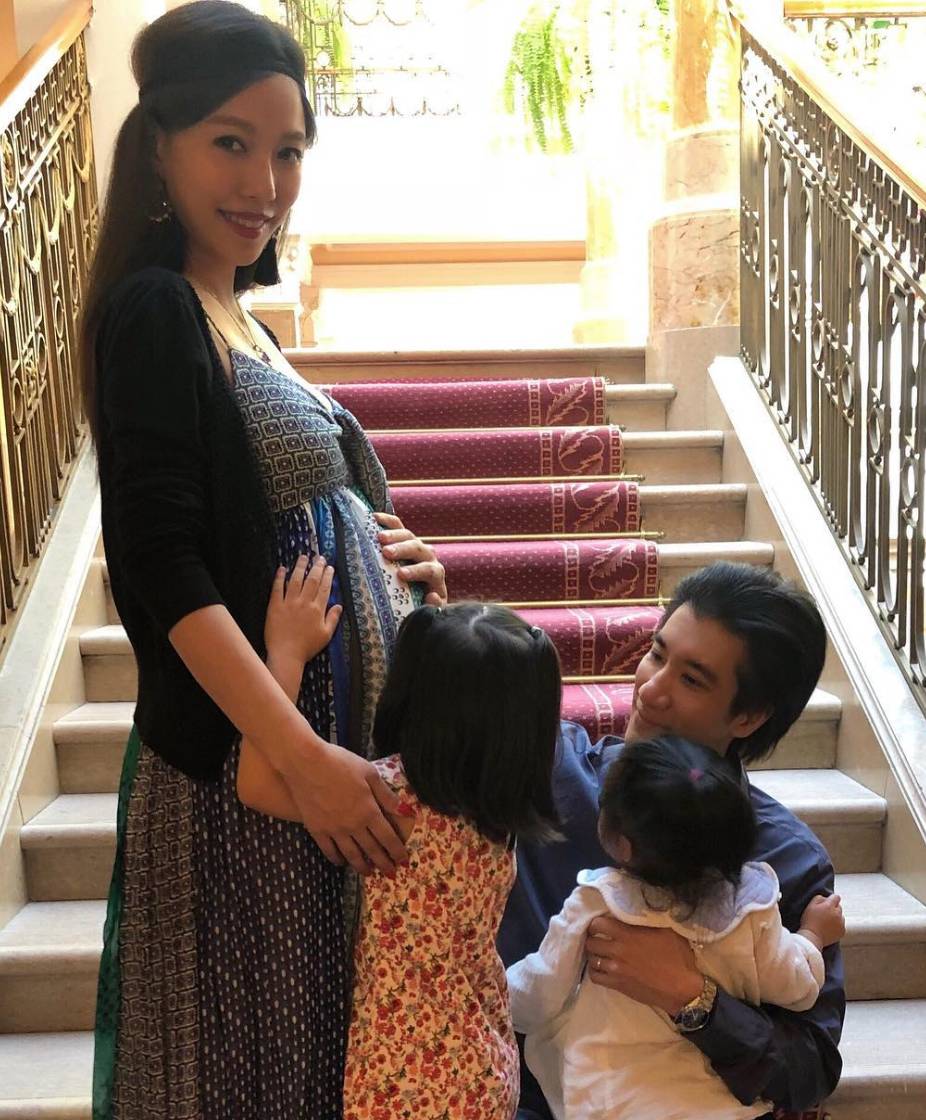 Looks like this custody battle won't be ending anytime soon.
On his 46th birthday last month, Leehom took to social media to reveal that his birthday wish was for his kids to remain happy and healthy, and for their custody lawsuit to "end soon".

As of now, there is no date set for the ex-couple's second court hearing.
Photos: Wang Leehom/Instagram, Lee Jinglei/Instagram, BANG SHOWBIZ