We stayed in the rainforest in Gold Coast and it was unreal — here's why you should plan your itinerary around this little-known holiday retreat
The locals love this place, and for good reason.
Mention Gold Coast and thrilling theme parks and the sparkly Surfers Paradise come to mind. But a scenic getaway amid lush hinterland in a World Heritage-listed national park? Why, yes, it does exist here in the form of O'Reilly's Rainforest Retreat. 
8Days.sg visited O'Reilly's recently, and tell you why your Gold Coast itinerary should be planned around a stay at this ideal idyllic vacay spot, just a short drive away from Surfers Paradise.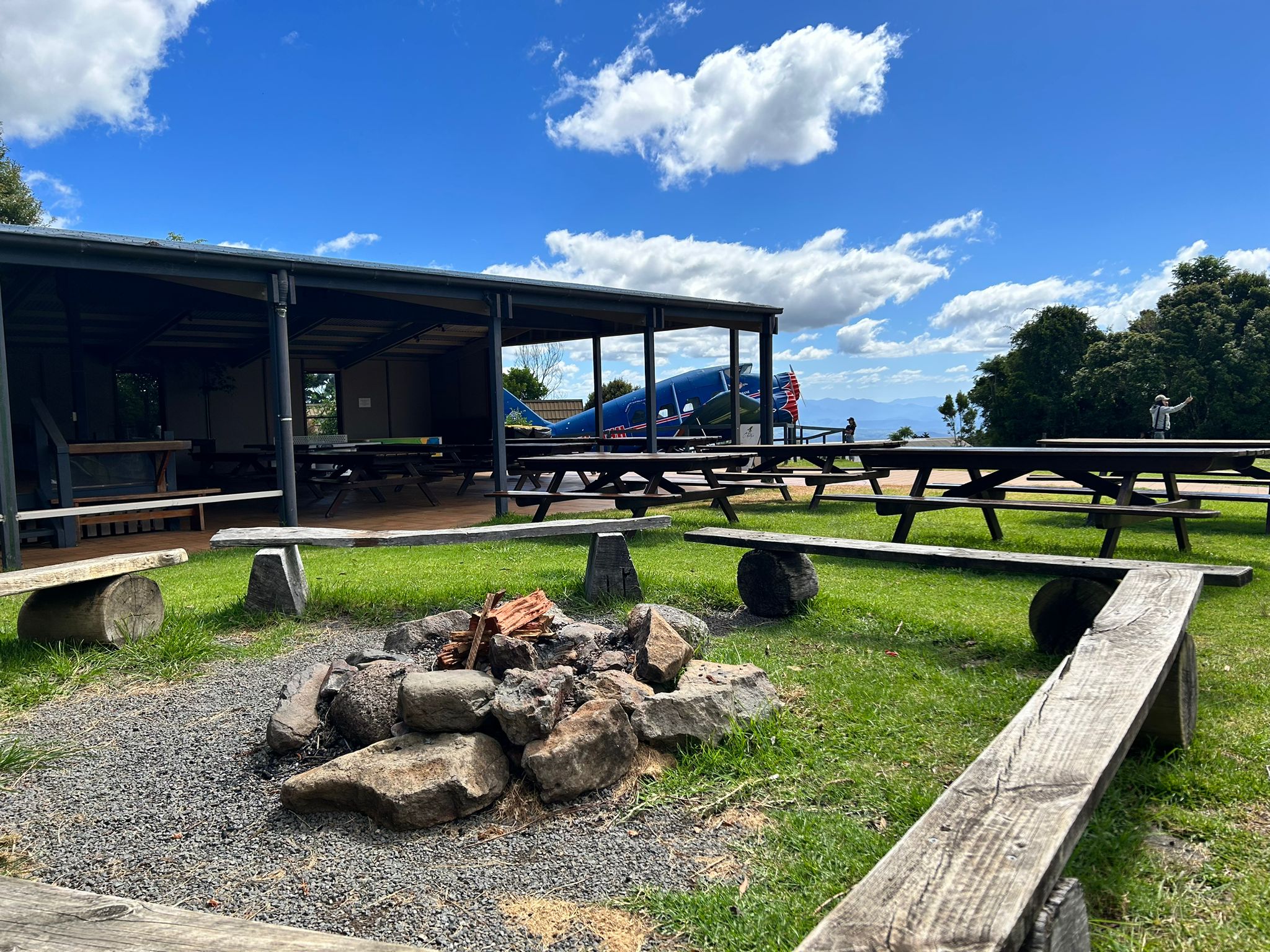 Nestled in the heart of a gorgeous subtropical ancient rainforest, this gem of a hideout has long been loved by locals for its accommodation with amazing views, nature trails for all fitness levels, adrenaline-pumping activities, romantic scenic spots and even a spa. Pro-tip: You probably should set aside time for at least a two-night stay here.
Getting here
For international travellers, the easiest way is to get here from Gold Coast or Brisbane. Travel between Gold Coast and Singapore is pretty much hassle-free — Scoot flies three times weekly between Singapore and Gold Coast until Jul 17, 2023. Following Scoot's suspension of flights to Gold Coast, travellers from Singapore can still fly direct to Queensland with Singapore Airlines.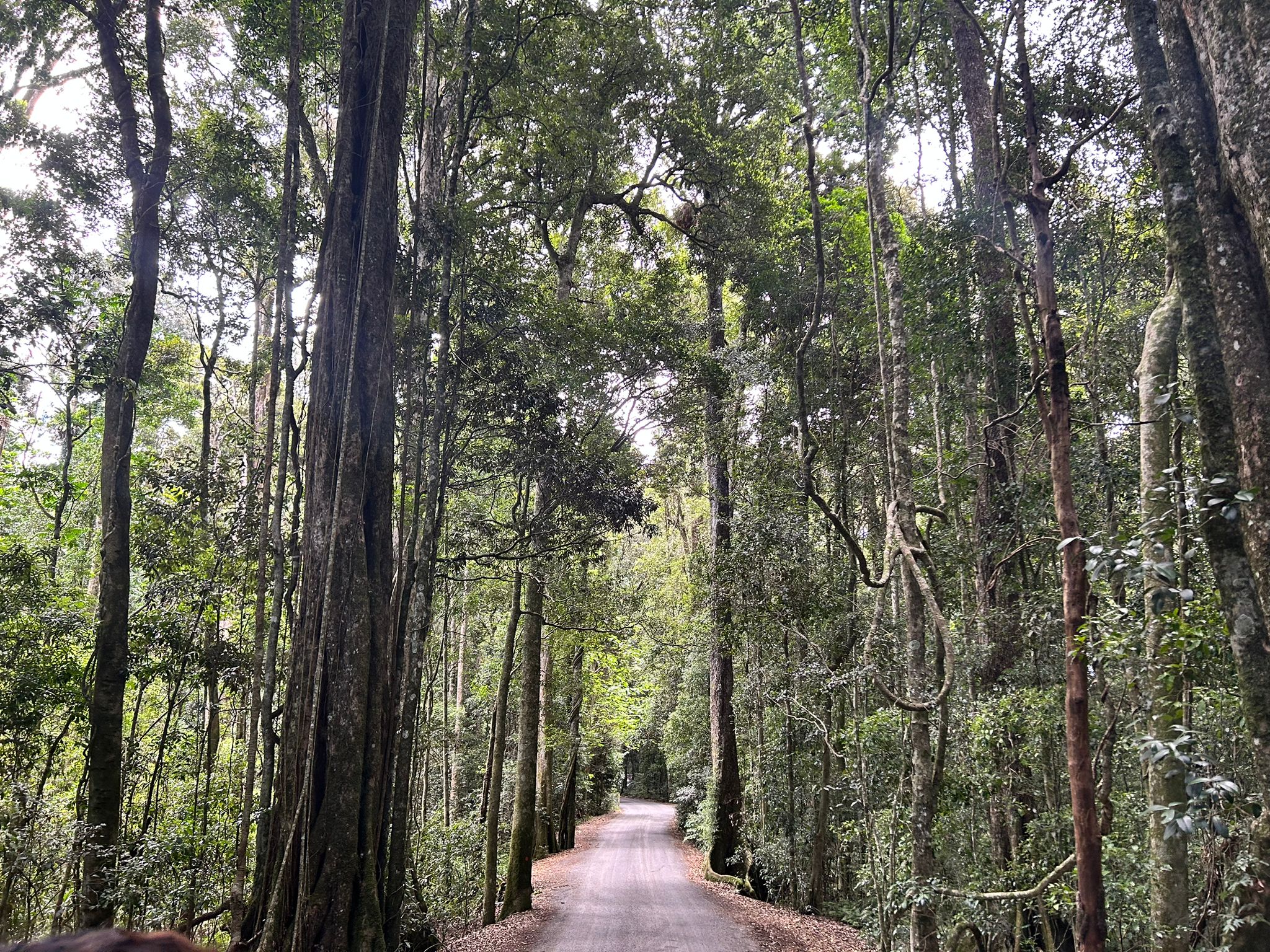 The drive from the Gold Coast to O'Reilly's is slightly over an hour (or about two hours from Brisbane), and it takes you through steep, windy and mostly narrow mountainous roads. It's a task best left to the folks who know these roads well, if you ask us. Plus, you get to sit back and soak in the gorgeous views of the mountains and the village of Canungra on the journey too. We went with Con-x-ion Airport Transfers, while the O'Reilly's staff recommend Happy Traveller Transfers (e-mail rob.higham21 [at] gmail.com).
First impressions
The air is crisper, the views are gorgeous, everything's more laidback. Established in the 1920s, this fourth-generation family-owned property have updated parts of the property over the years, but still retains its quaint guesthouse charm, while providing guests modern creature comforts.
The main building is really the heart of the activities (and probably the only place you'll see other guests). This is where you check in, have breakfast in a cosy brekkie cabin, or refill your water bottles before heading off for your adventures for the day.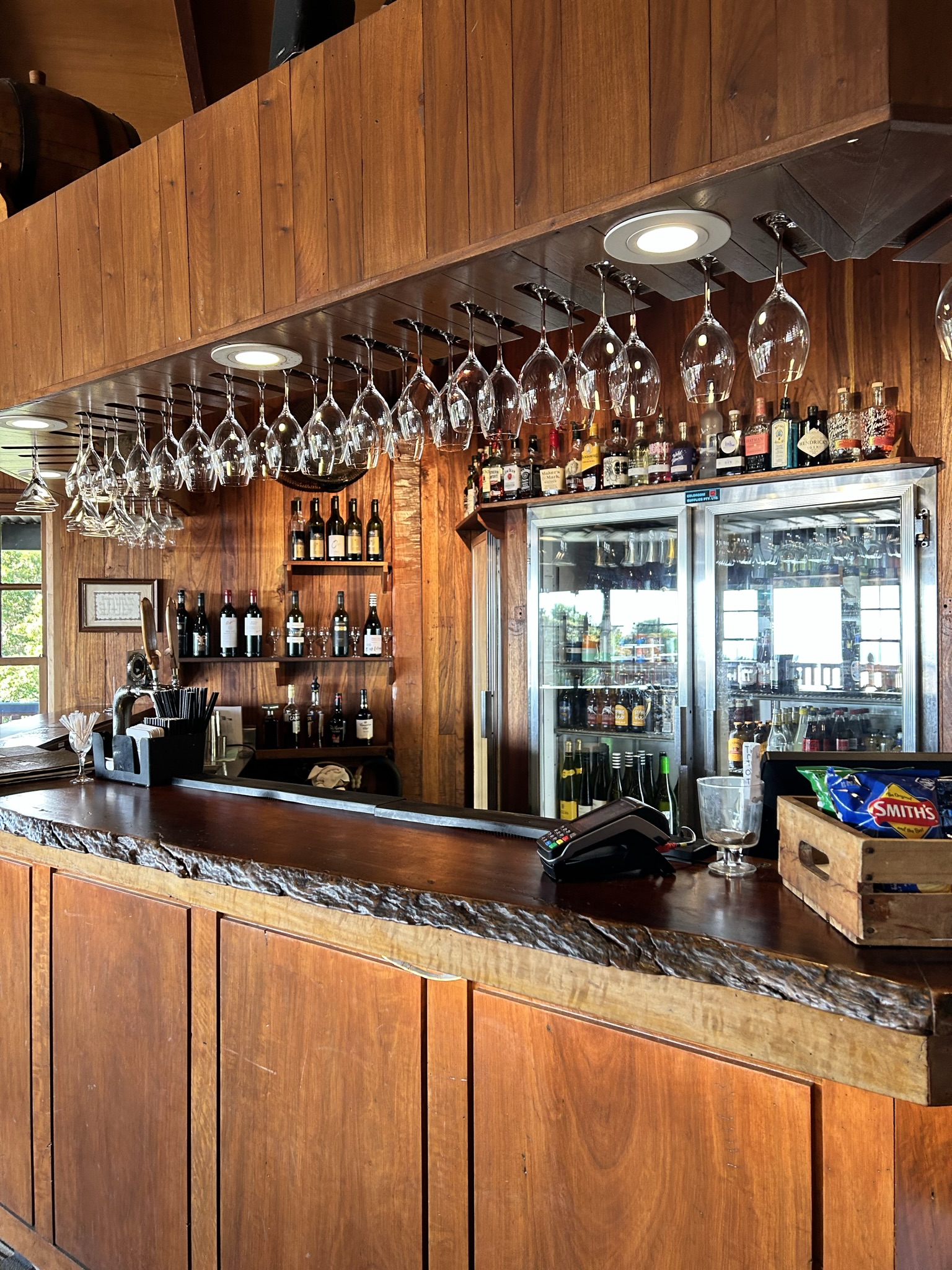 Happy hour takes place at the bar upstairs in a homely, countryside cabin-style pub with colourful birds who pop by for a visit, especially if you're dining al fresco with a pizza on your table.
Accommodation
There are three types of lodging available at O'Reilly's — cosy guest rooms come with a side of great views of the mountain ranges, while safari tents offer a more rustic experience. For laidback luxury, opt for one of the 48 expansive one- or two-bedder villas (below).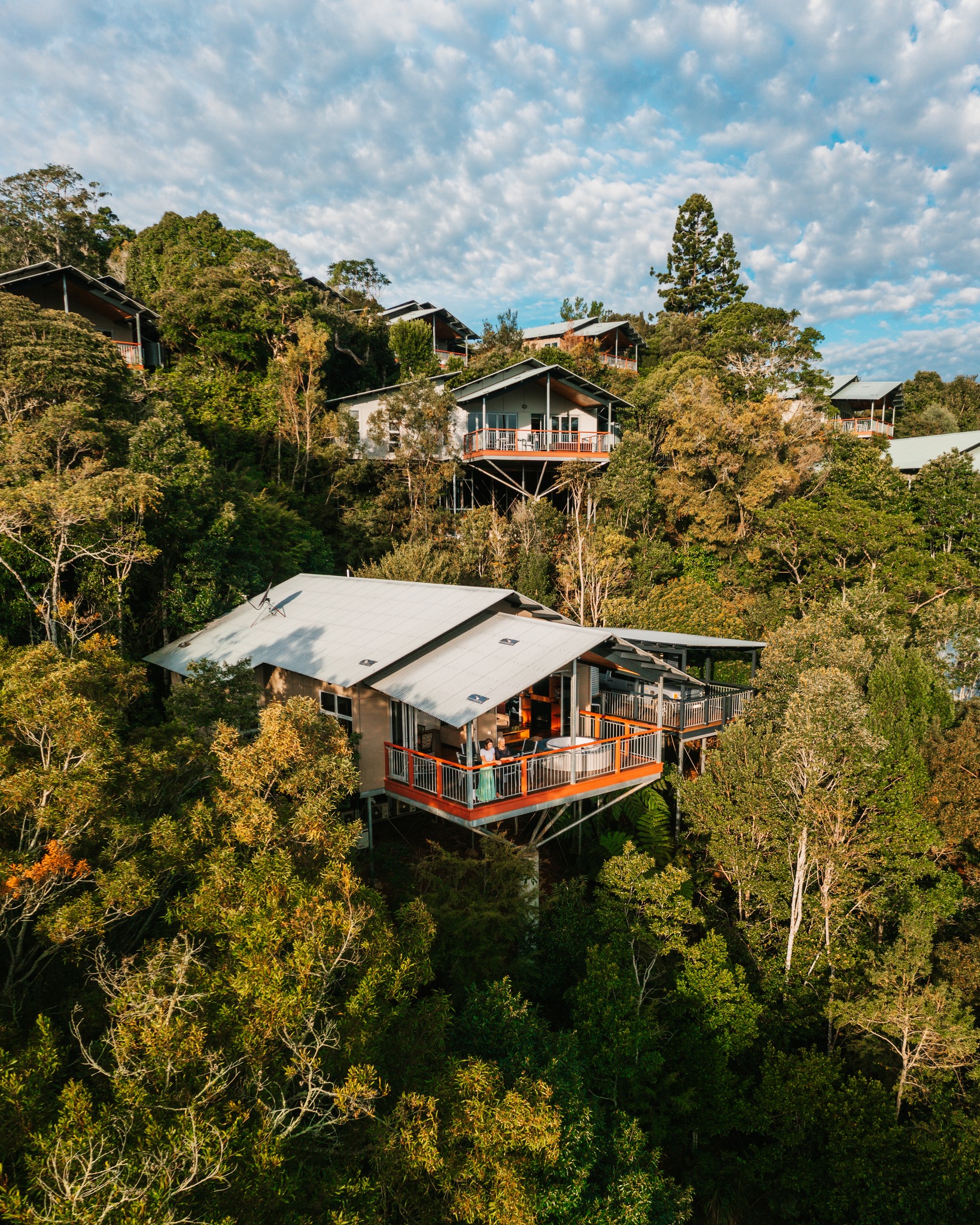 Photo: Tourism and Events Queensland
These self-contained, fully-airconditioned lodgings are perched on a sloping hillside, which means you get stunning, sweeping views of the ranges and rainforest from almost any part of the villa.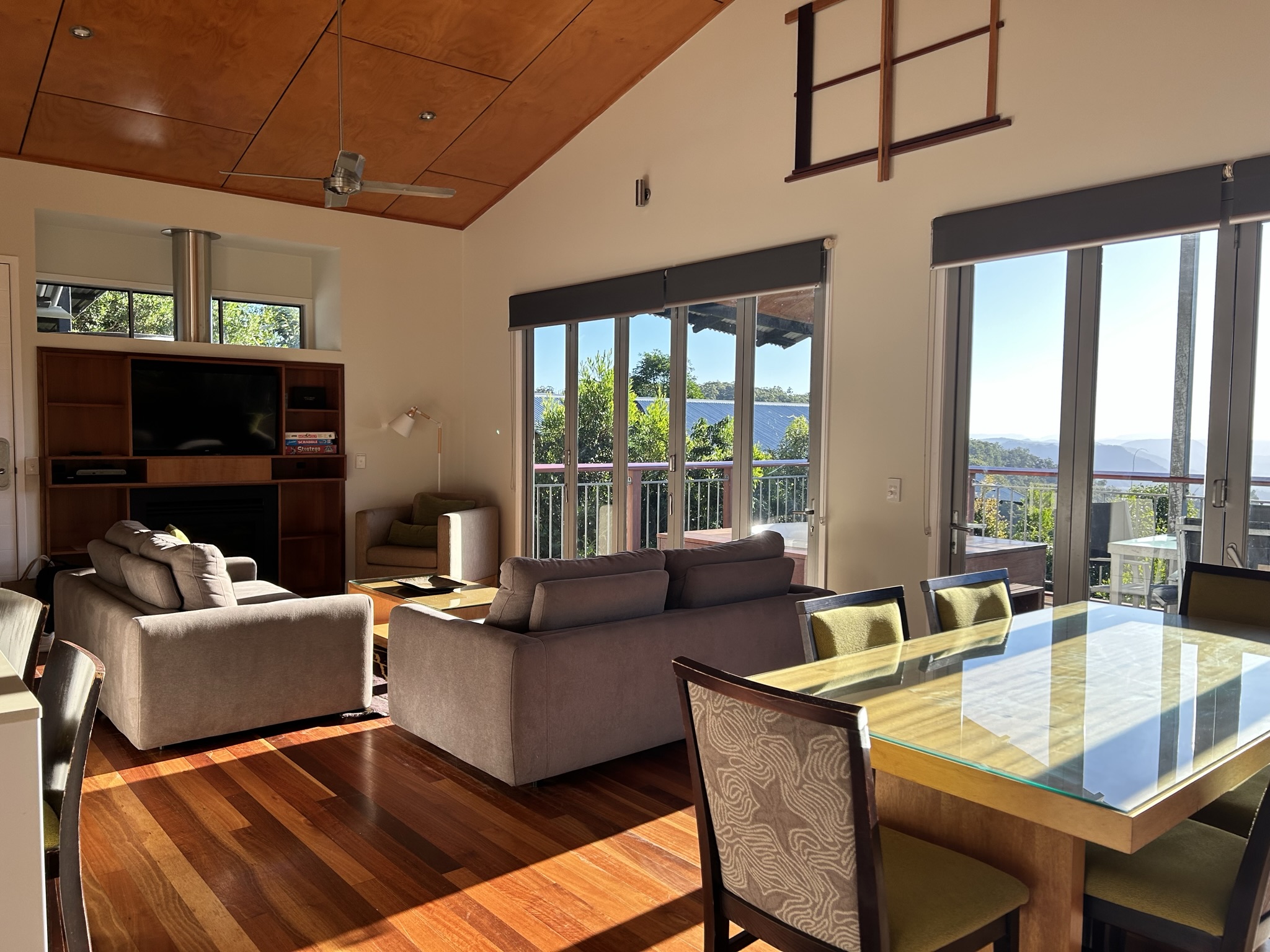 Each villa comes with a living and dining area, kitchenette and a balcony. 
Need some fresh air (or a great Instagram shot)? The outdoor deck has a hot tub so you can literally soak in the glorious views of the rainforest.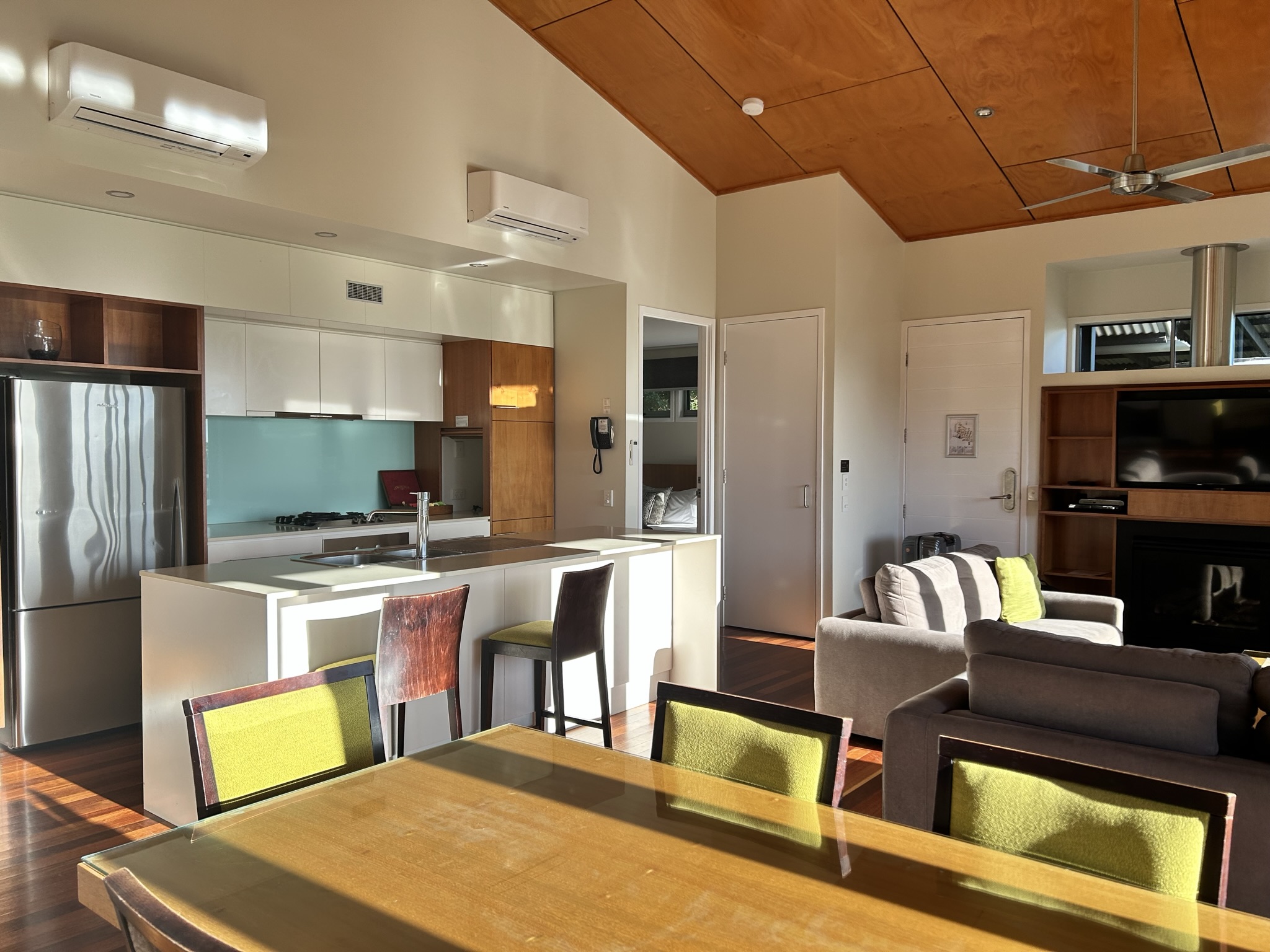 Temperatures up here in the mountains can be as much as seven degrees Celsius lower than Gold Coast. If you're feeling chilly, make a hot cup of tea at the kitchenette, turn on the gas fireplace, and chill with Netflix or board games provided.
Activities
With about 160km of walking tracks and 20,600 hectares of rainforest, there are plenty of activities for nature lovers and adventure seekers alike. The latter will enjoy the flying fox experience where you can zipline 25 metres above the subtropical rainforest floor.
We went on a 4WD tour, a slightly bumpy ride (though that's part of the fun) that takes us through the lush greenery to expansive fields and several lookout points. Along the way, our easygoing guide regales us with tales about the terrain, animals and even personal stories of the founding O'Reilly family.
If there's one thing you must do here, it's drinks and canapes at sunset — and it's not just any sunset experience. Our guides pick us up from our villas to whisk us to a secret viewing spot.
We arrive just before sunset to enjoy the cheese board, wine and bubbly that they've packed. Get your cameras ready for the stunning sunset — the spectacular, ever-changing views of the breathtaking vistas backdropped by 50 shades of glorious during golden hour make for great pictures, but are even more sublime IRL. 
O'Reilly's holds guided morning tree top walks, and it should be on your must-do list as well. The hour-long tour first takes you through a short, easy stroll along a meandering boardwalk, followed by the tree-top walk, a loop circuit which skims the canopy of the rainforest.
Photo: Facebook/O'Reilly's Rainforest Retreat
The air is crisp and cool, the silence is broken by occasional calls of the indigeneous birds in their natural habitat. Along the way, you'll get to feed the birds, but on their own terms — our guide gives us crushed walnuts and tells us to hold our palms out to wait patiently for our feathered friends to come feed. There's something calming and rejuvenating about the whole experience that even gancheong spiders would appreciate.
If you need more #metime, there's a spa and an infinity pool onsite as well, while those itching for more trails can opt for Segway tours, and other guided walks that give you a front row seat to nature's best, from wildlife to waterfalls.
More info 
This trip was made possible by Tourism and Events Queensland and Scoot.
Photos: Jasmine Teo (unless otherwise stated)