This Week's Best-Dressed Local Stars: Aug 20-27
The most stylish celeb OOTDs of the week.
From Rebecca Lim and Sonia Chew's red carpet-worthy get-ups, to Amanda Chaang and Jade Seah's beach babe looks, here are our favourite looks this week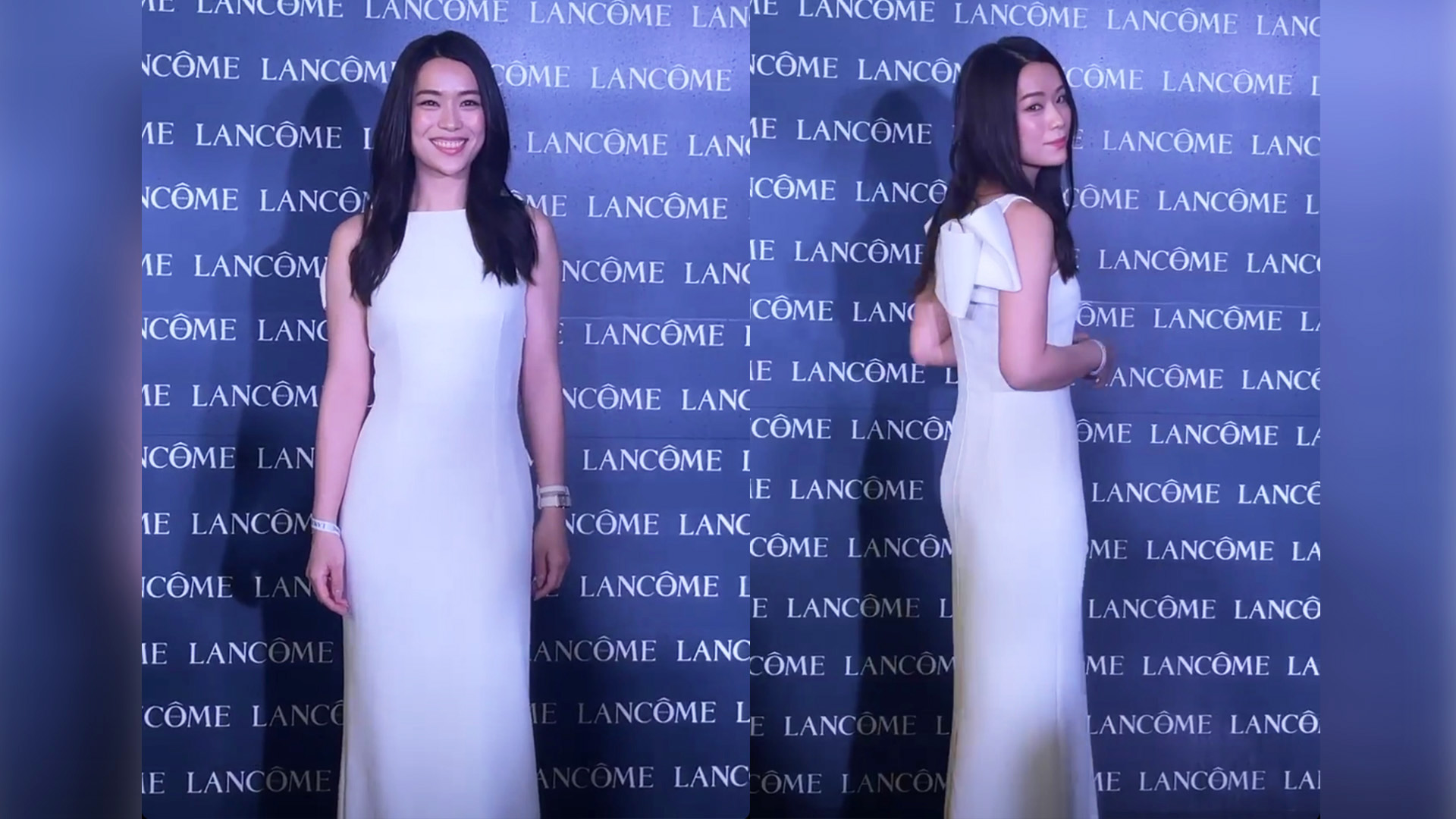 Rebecca Lim  
Rebecca, who had just returned from Melbourne, showed up at a Lancome event looking radiant and stunning in a red carpet-worthy gown. Love the bow detail at the back.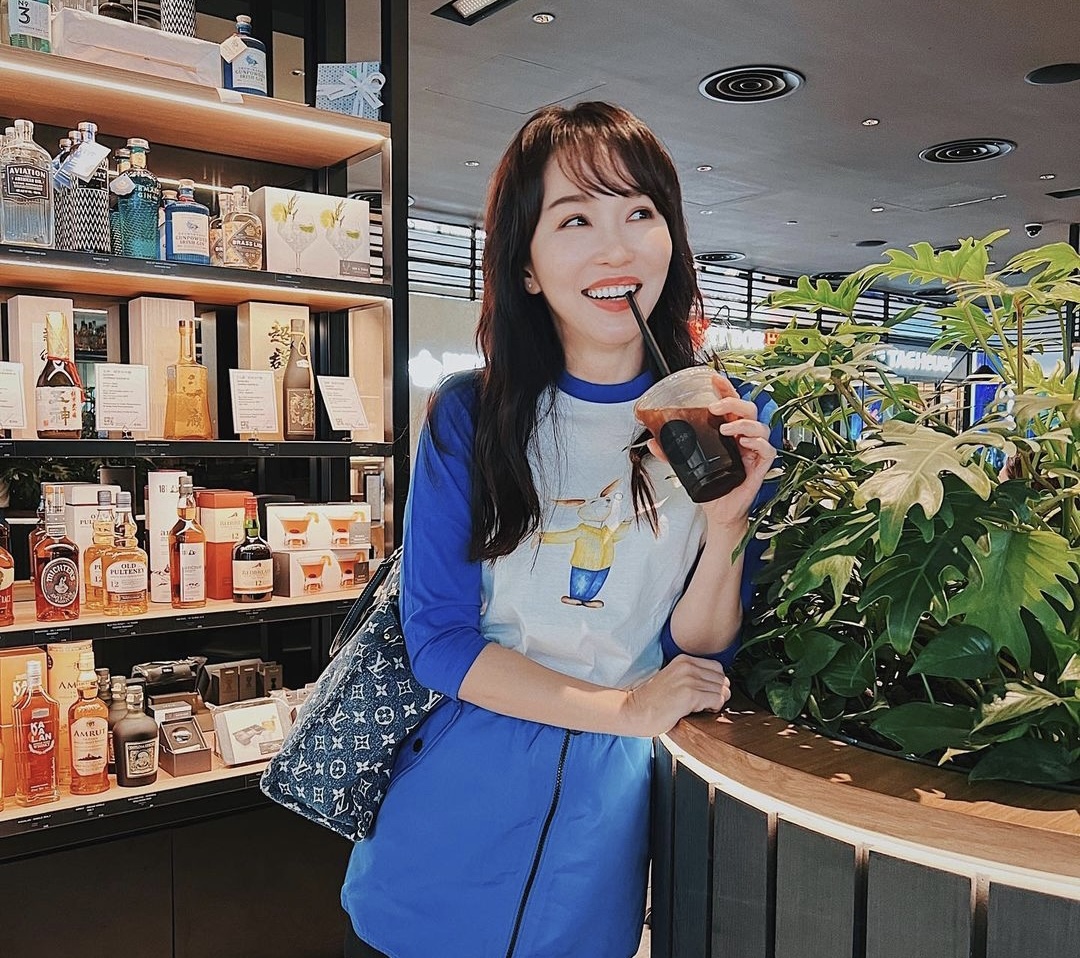 Fann Wong
Fann gave her high-fashion getups a break and slipped into something more casual and fun over the weekend. Look closely and you will notice that printed on her raglan tee is the rabbit character (it's illustrated by Fann) that is featured on the packaging of her bakes, as well as in her children's book. Where can we buy this tee for ourselves?
Chuando Tan
Looks like somebody forgot to button up. Joking. Clad in a denim shirt and matching dungarees, Chuando teased us with a mirror selfie showing his washboard abs. We're not complaining though.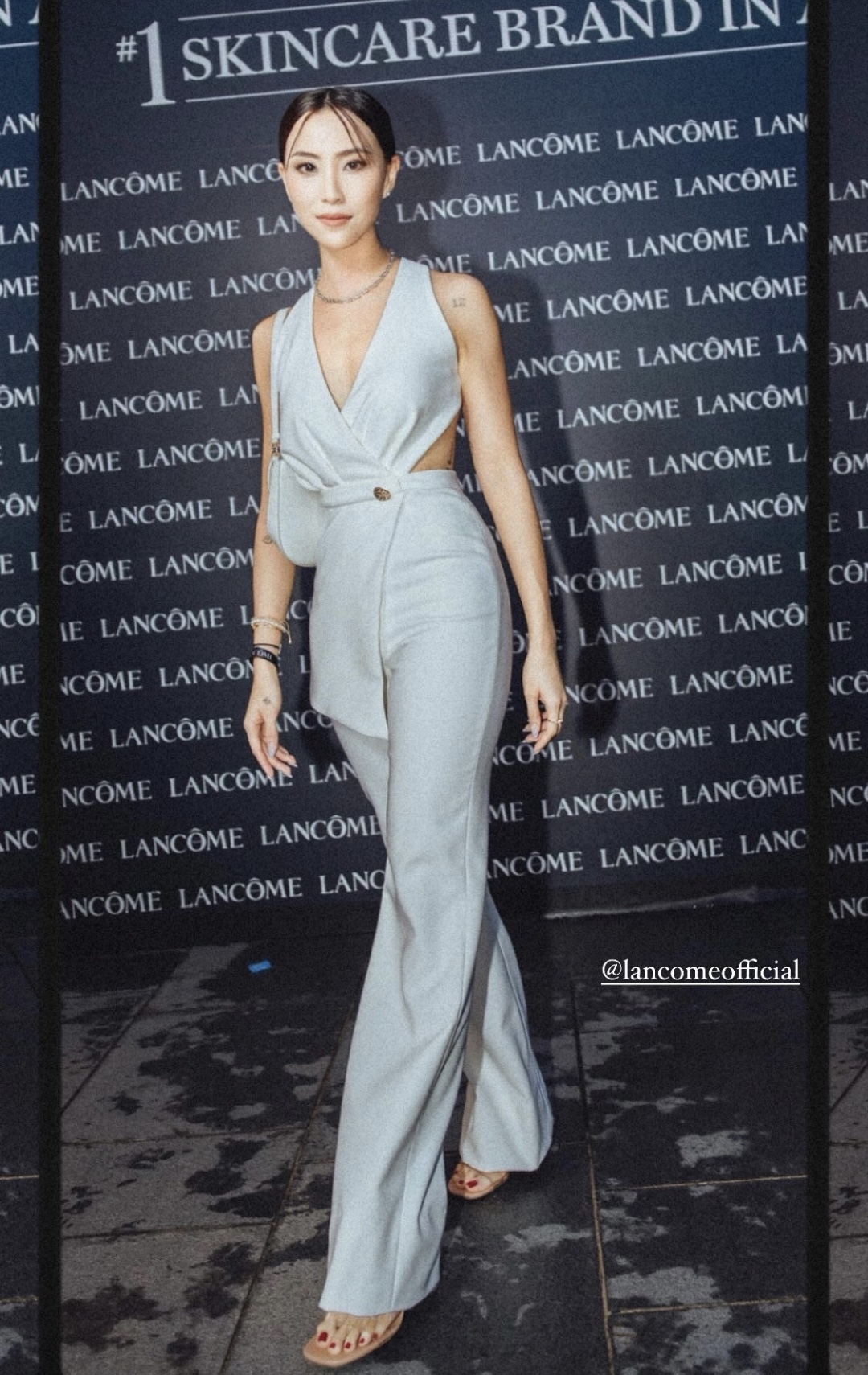 Sonia Chew 
Why do we feel like we've seen Sonia in this outfit before? Right, she wore a black version here. Nevertheless, we think she slayed in this chic jumpsuit at the Lancome event. 
Zoe Tay
Who knew Zoe's a fan of Billie Eilish? Ah Jie attended the American singer's concert decked in bold, mismatched Louis Vuitton pieces that look fun and fit for the occasion.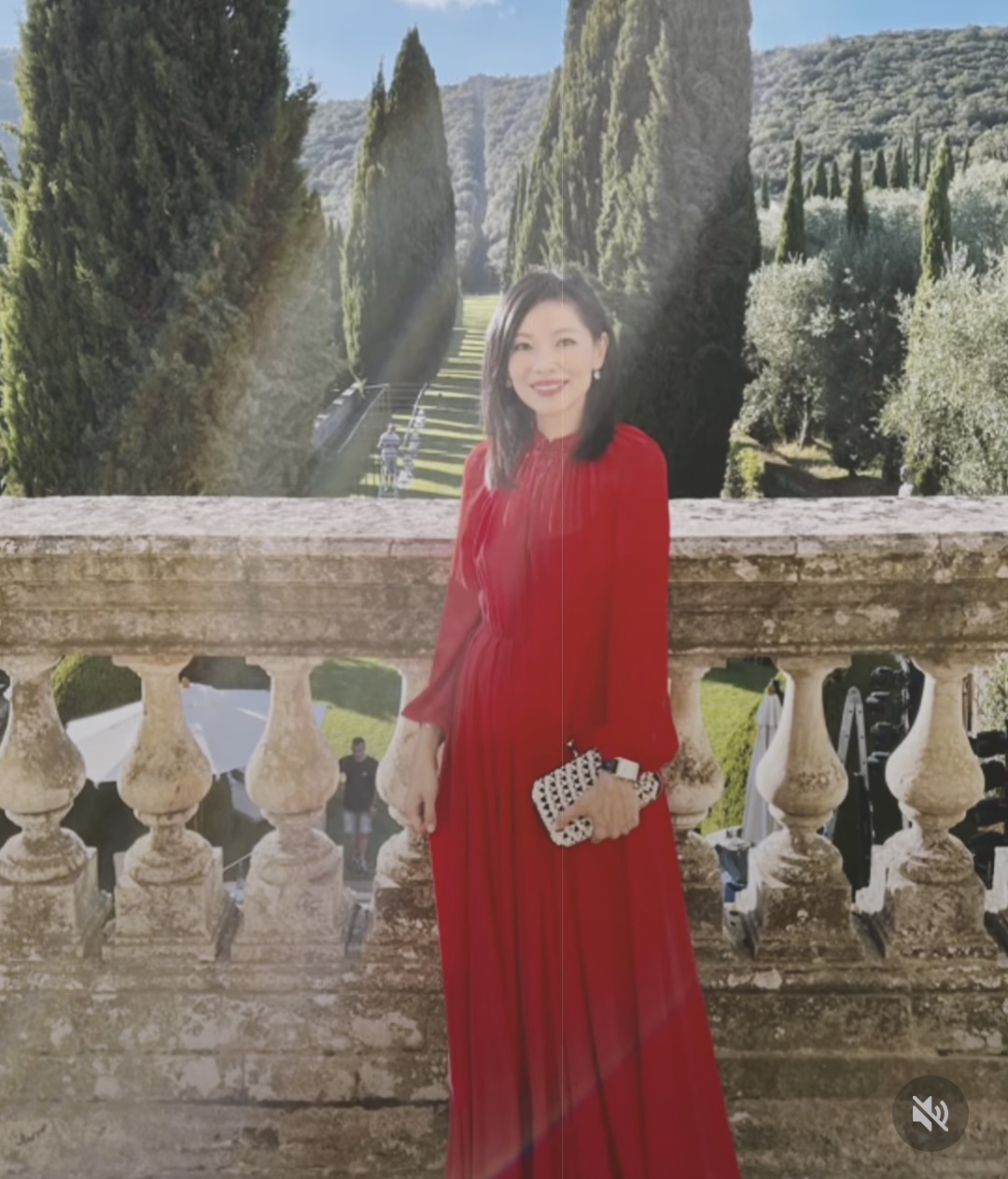 Sharon Au
Looking gorgeous and dreamy was Sharon who attended a friend's wedding at a Tuscan villa in a scarlet Dior dress.
Joanne Peh
For her impromptu late-night Instagram Live broadcast, Joanne, who had just finished filming a session for Streamers Go Live, wore a striking neon pink quilted vest layered over a red dress. We love how the bright pink hue added a dollop of fun to her look. 
Cynthia Koh
So chio and radiant is Cynthia in this cheery Saturday Club printed frock. The straw hat piled on the vacay mood for her OOTD. 
Tyler Ten 
It wasn't just the girls that caught our attention at the Lancome event. Tyler aka Mediacorp's latest thirst trap, wore a cerulean blazer over his all white ensemble for a relaxed yet pulled together look.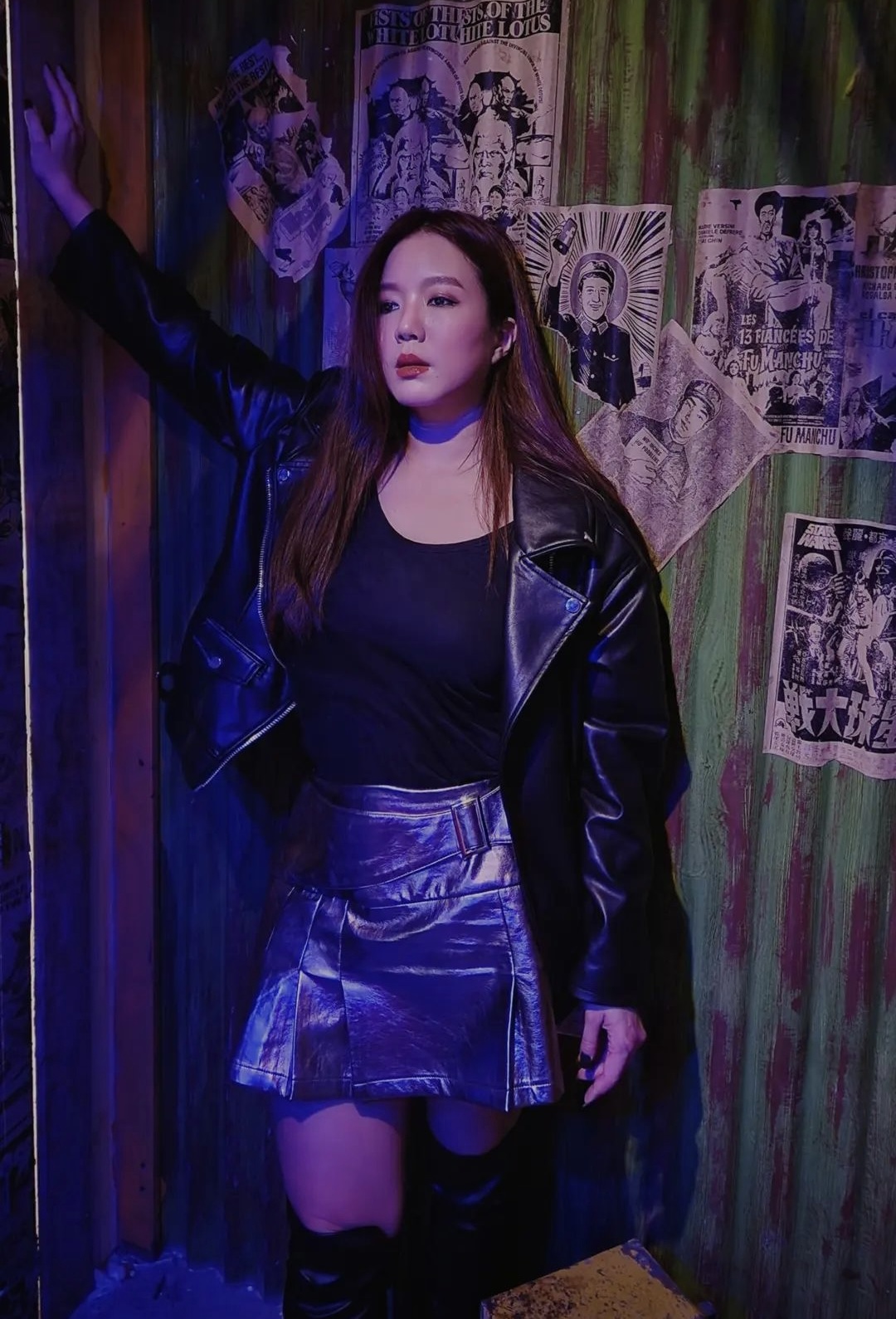 Rui En
Rui En continued her streak of edgy looks this week, donning layers of leather from her jacket to her mini skirt and knee-high boots. Her too cool for anything expression completes the look.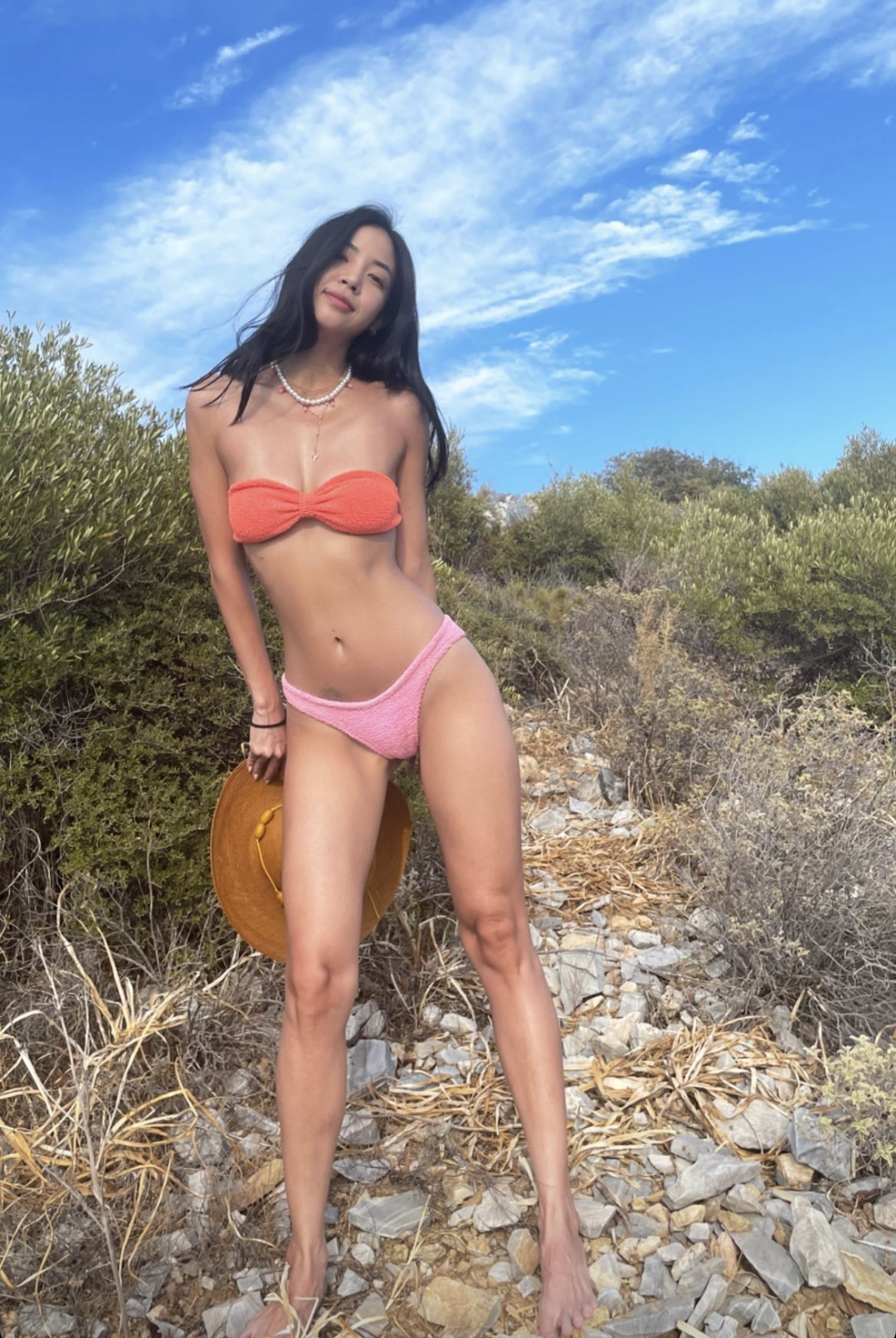 Amanda Chaang 
Amanda, who is in Turkey with hubby Jon Chua for their way belated honeymoon, looked fab as she soaked up the rays in her red and pink bikini set.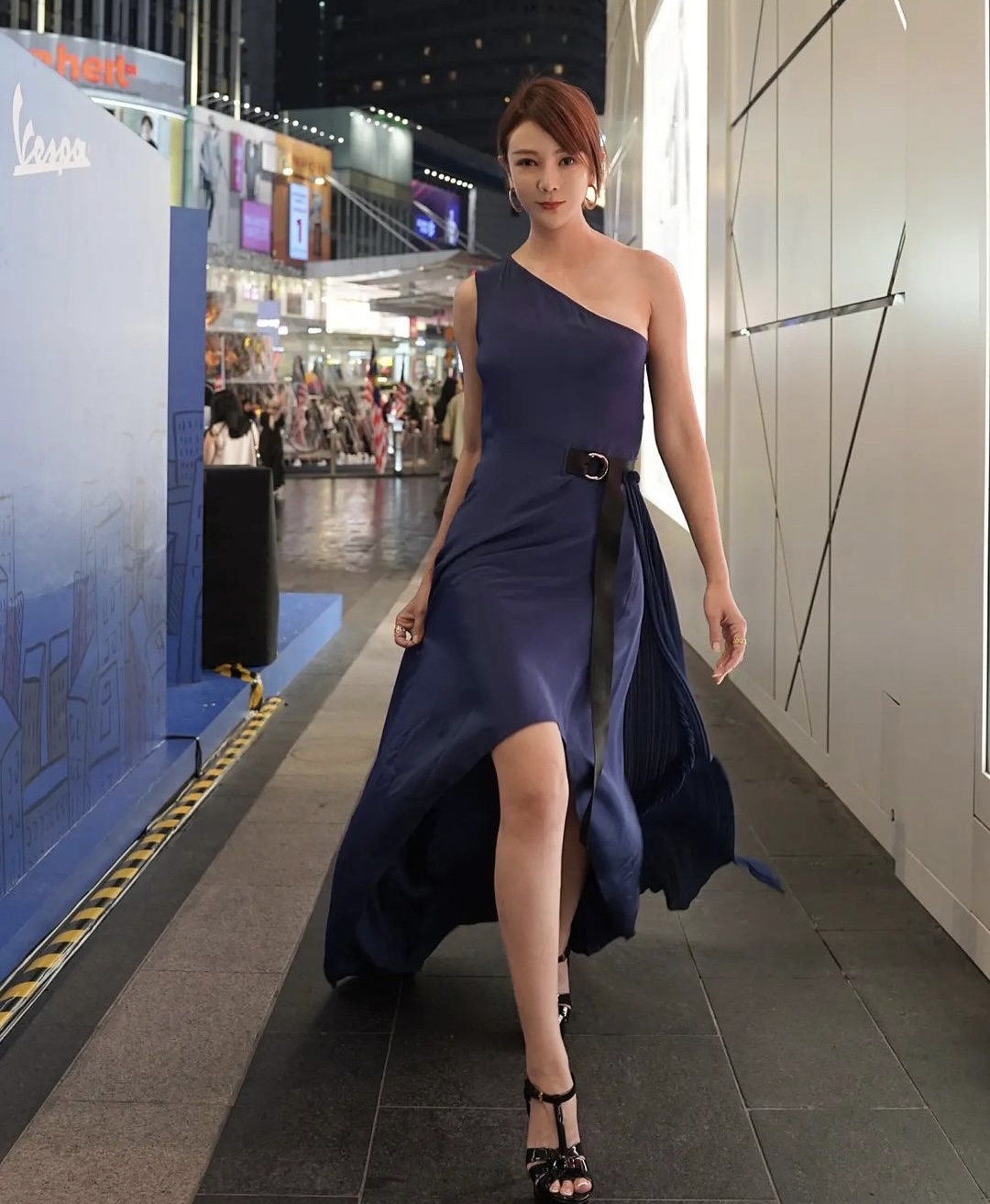 Tong Bing Yu
Clad in a navy toga gown by Malaysian fashion designer Alia Bastamam, Bing Yu dripped confidence and style strutting down a walkway at the Kuala Lumpur Fashion Week.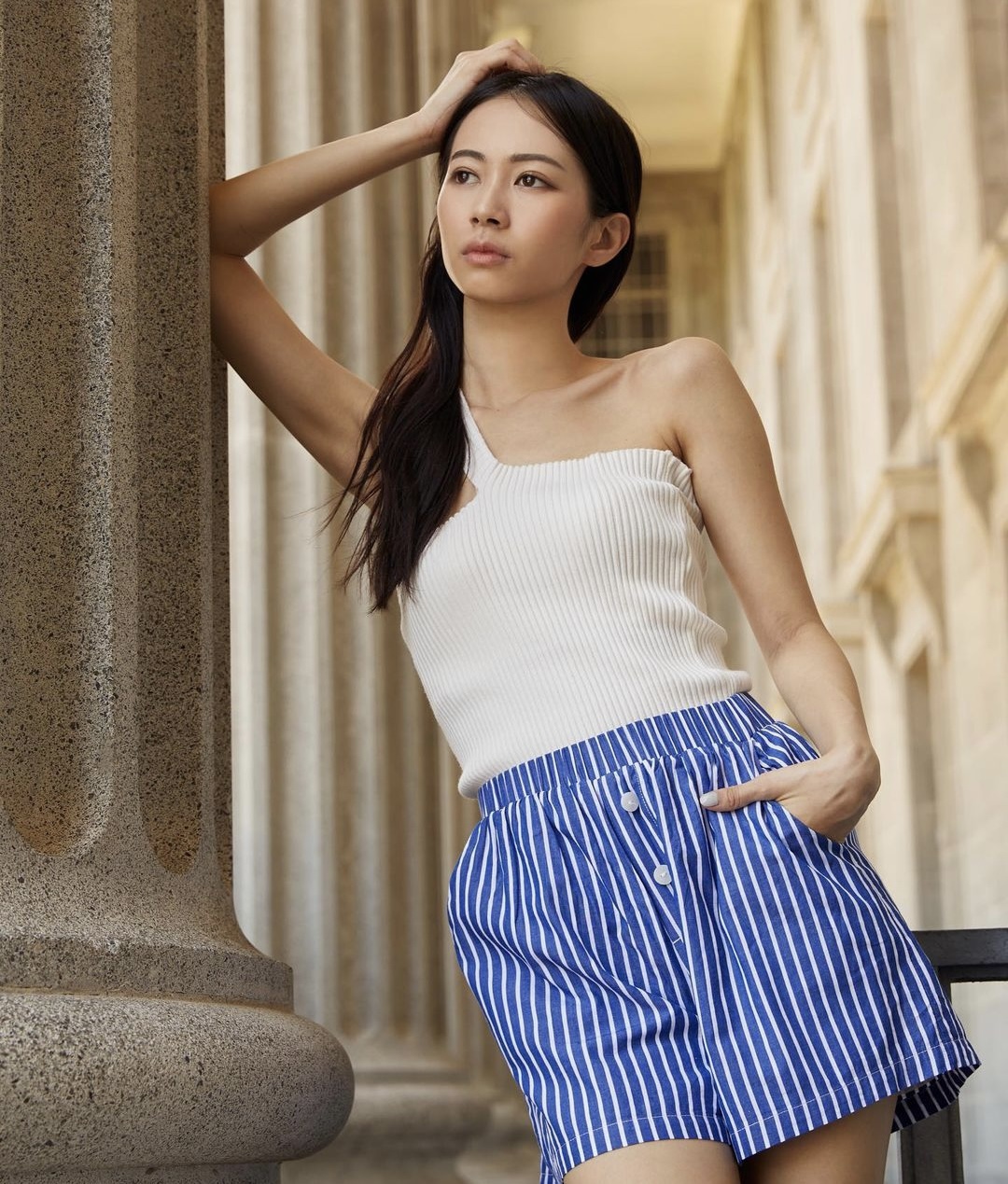 Bonnie Loo
We were really digging Bonnie's chic off-duty look until a colleague pointed out that her striped shorts look like boxers. Now we cannot unsee it.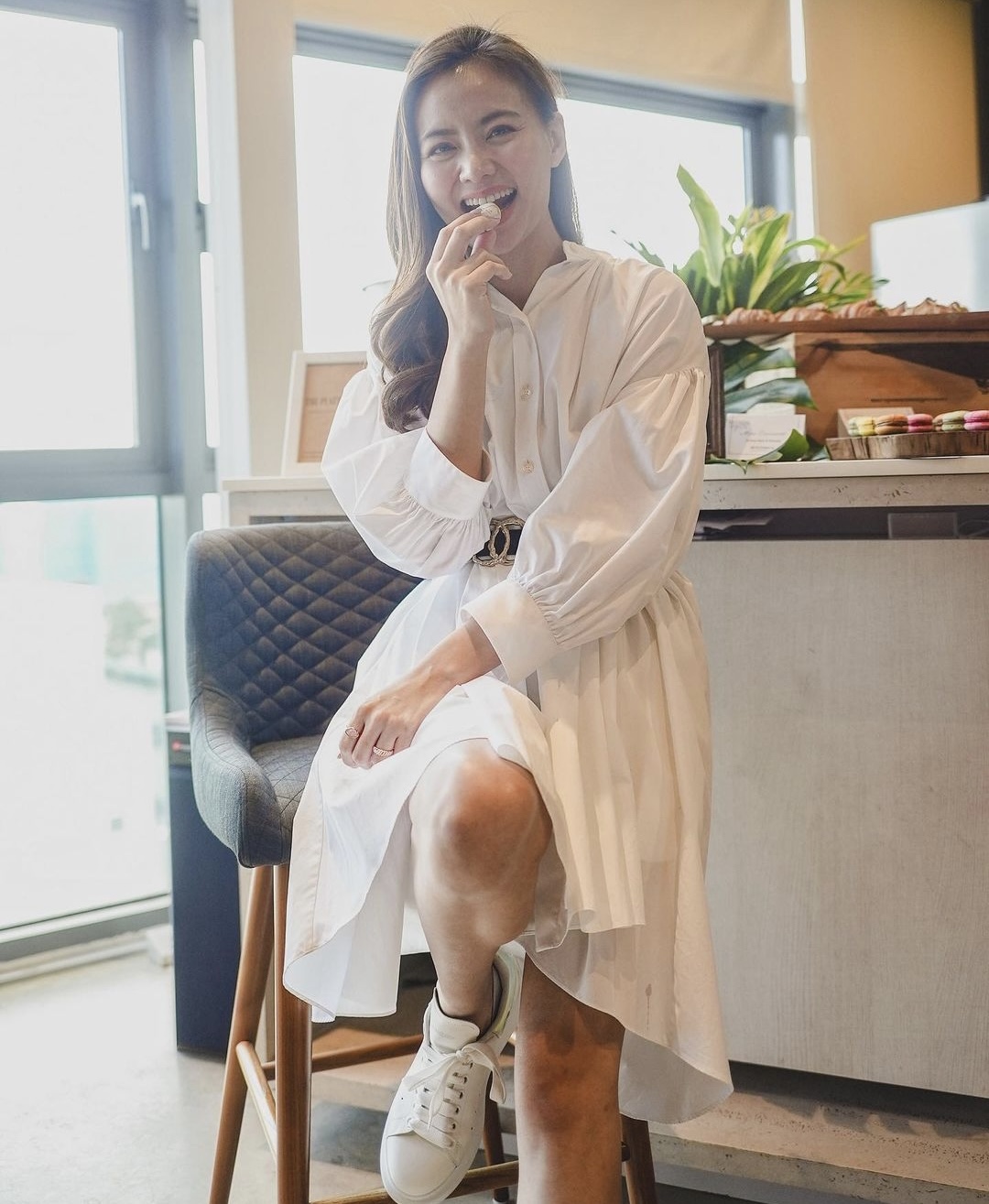 Cheryl Wee
We like how fresh Cheryl looks in her white shirt dress and sneakers. The statement sleeves and logo buckle belt add a hint of glam to her look.
Chen Xiuhuan
Xiuhuan, whose favourite colour is yellow, hashtagged this pic "#feelingood" and she looked great too. We like that she opted for different shades of yellow to tone down the look.
Denise Camillia Tan 
Denise paired her Calvin Klein bralette with double denim separates for a cool, comfy and chic look that's borrowed from the boys.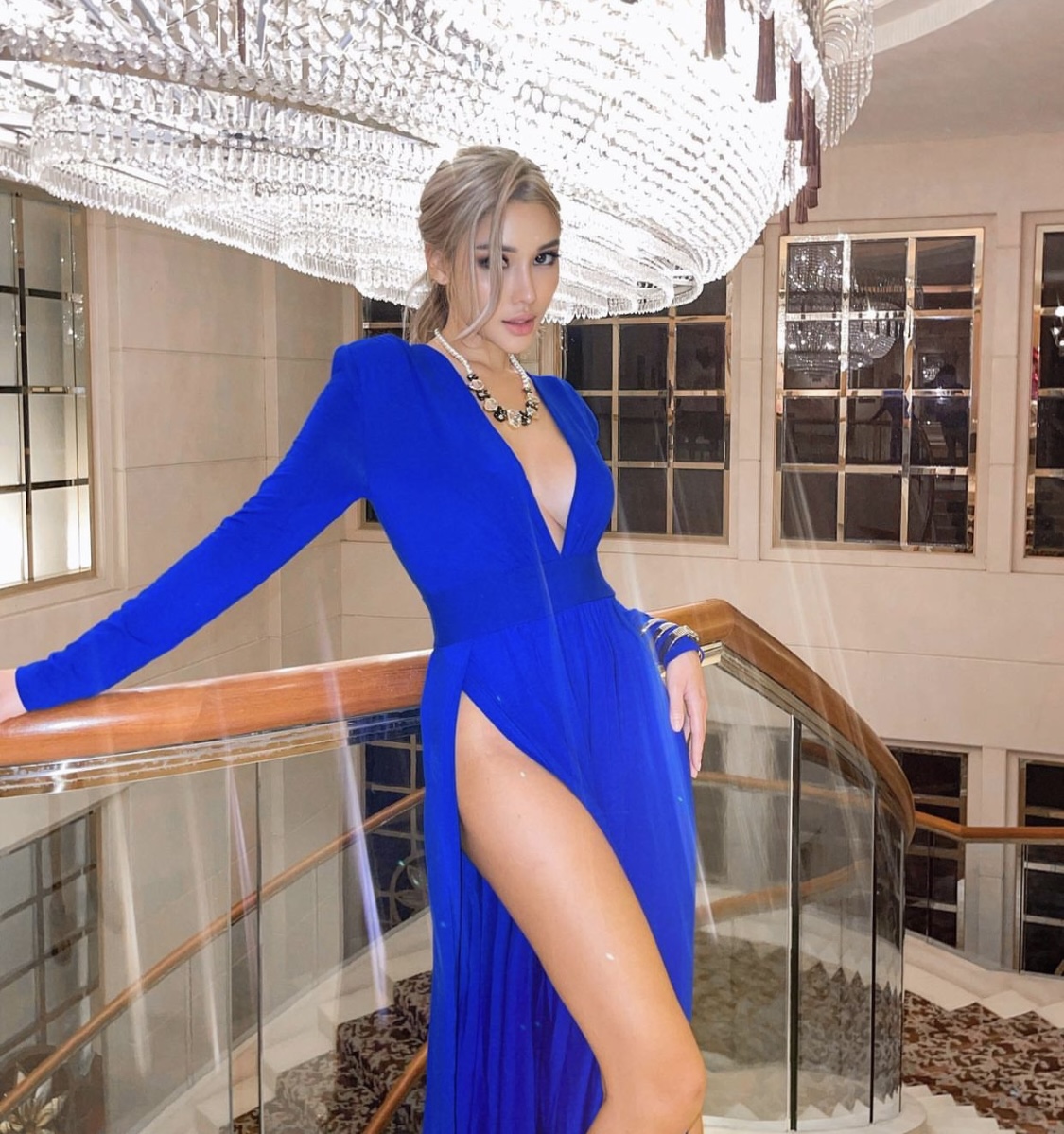 Jade Rasif
Smokin' hot is how we'd describe Jade's gala-worthy look above. The deep plunging neckline and waist-high slits make her Shein evening dress a scene stealer.
Mike Kasem
The Gold 905 DJ sure looked like he was in the mood to celebrate his 49th birthday (Aug 24), donning an unabashedly loud tropical print set — with a matching cap to boot — for his golfing sesh.
You Yi
You Yi paired a formal tweed top with high waisted jeans to create an elegant ensemble that's business on top and party-ready waist down.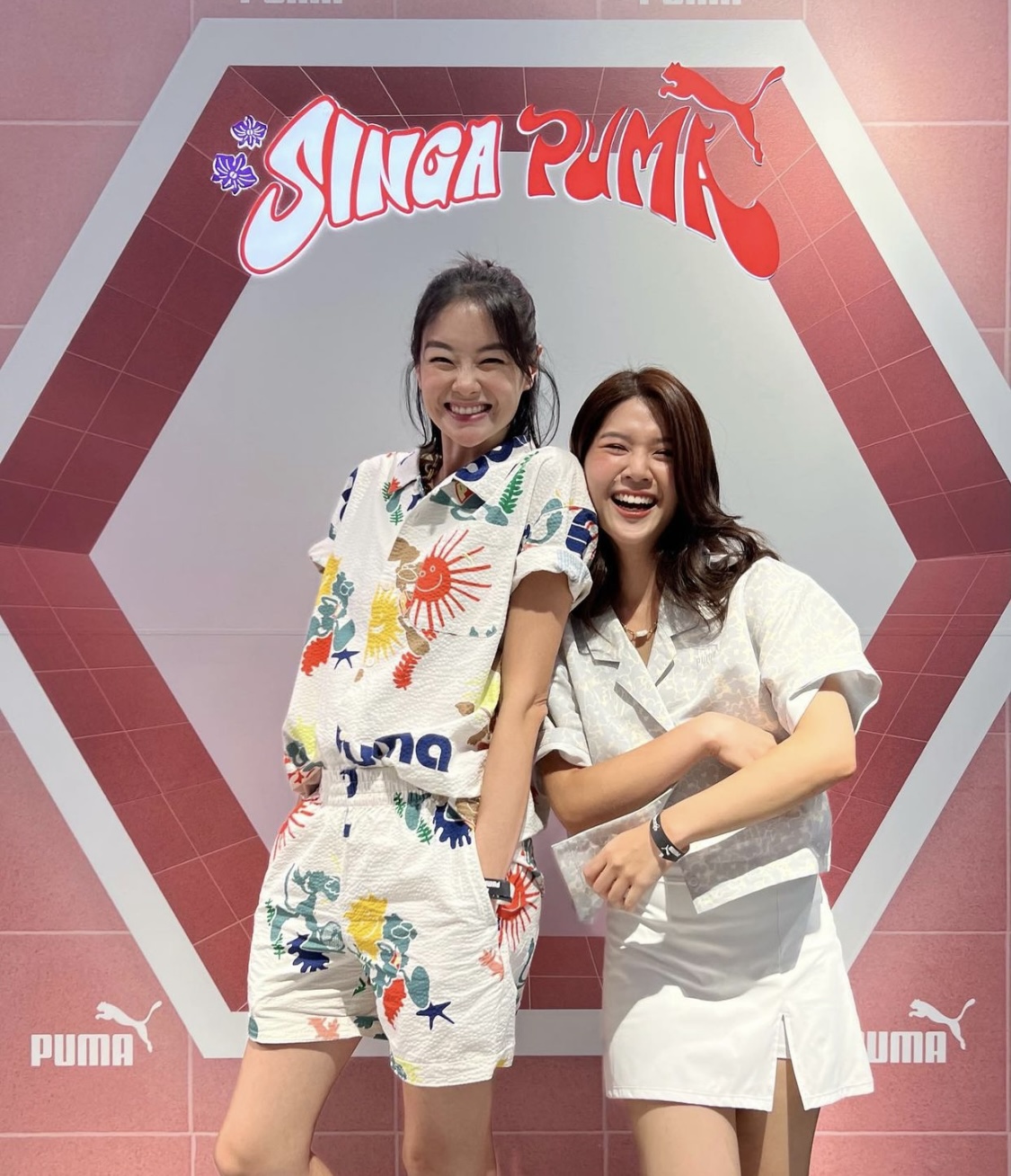 Sheila Sim and Michelle Wong
If you're happy and you know it, wear a colourful outfit! At least that's what Sheila did this week for a Puma event. We love how cheery her printed set is (it's even got prints of smiling suns), while Michelle picked a more pared down, floral look.