This Week's Best-Dressed Local Stars: Dec 4-11
The most stylish celeb OOTDs of the week.
This week, the celebs served up some major inspo for the festive and party season. From fun, flirty frocks to sleek, menswear-inspired looks, here are the OOTDs that caught out eye looks this week.
Ann Kok
Sporting an off-shoulder floral print top and black high waist skirt, Ann nailed the girl-next-door-meets-tough girl look like a pro.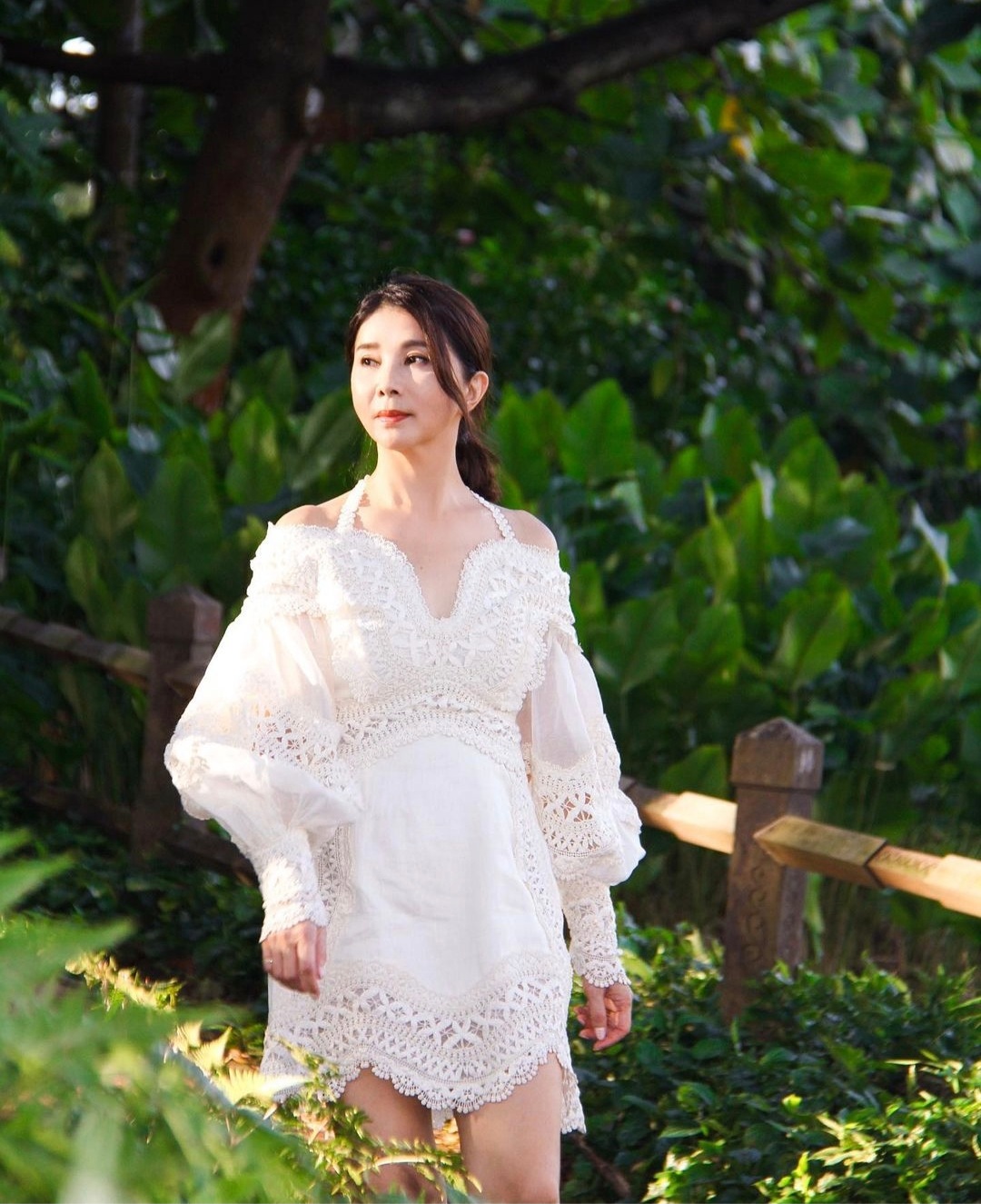 Chen Xiuhuan
Xiuhuan bade farewell to her daughter Shalynn Tsai who's continuing her studies in Australia. But it was no ordinary goodbye as she and her family were dressed up in festive jumpers for an early Christmas day celebration. They totally blended in well with the Christmas trees behind them.
Rebecca Lim
Office wear but make it cool, confident and chic — the result is Becks' black dress above which has the structure of a sharp blazer and snugness of a long coat. Plus, that plunging neckline makes an extra bold statement.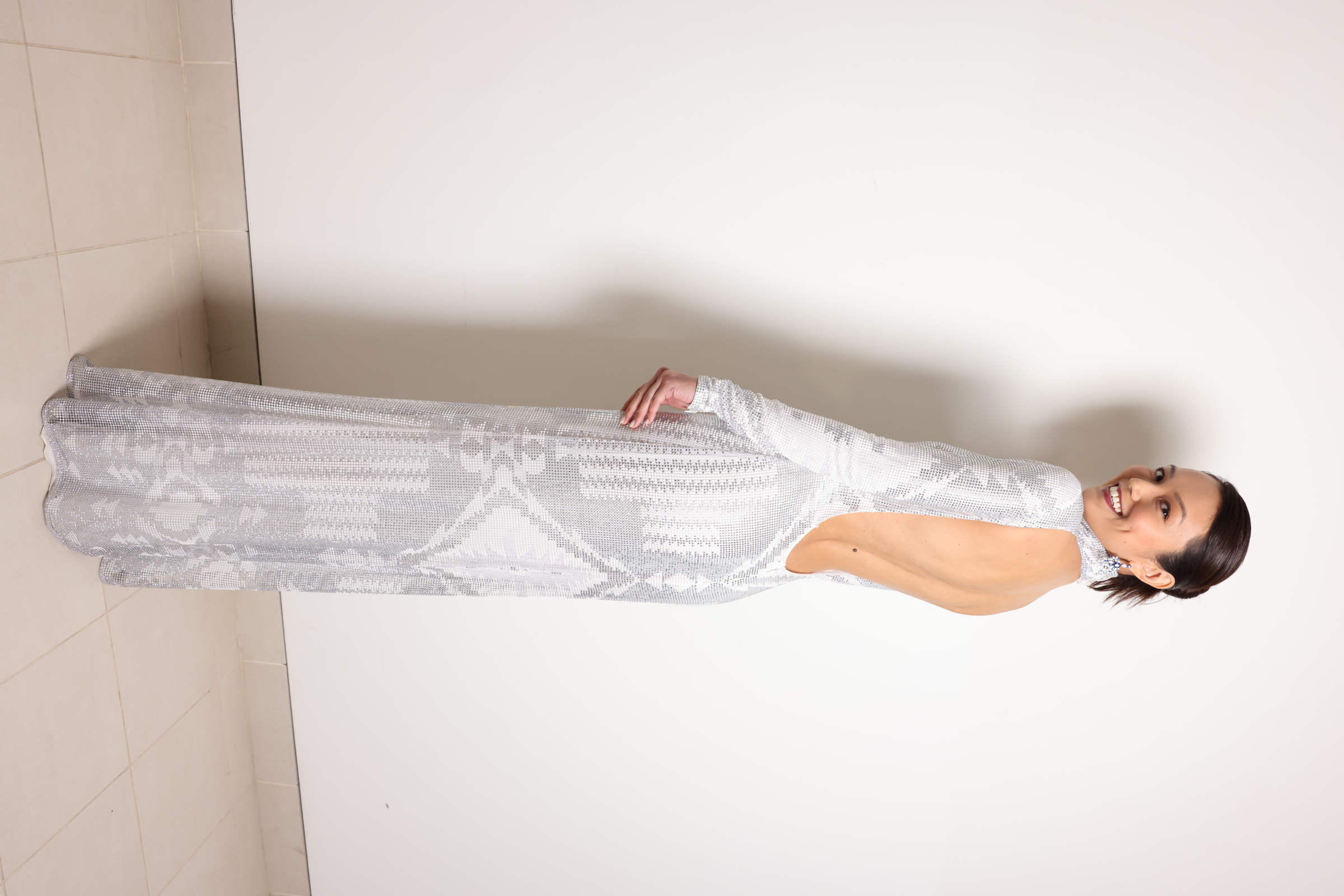 Joanne Peh
Wearing thick layers to the beach might not be the wisest choice but Joanne pulled off the look with aplomb and ease. The highlight of her outfit is of course the adorable Peter Rabbit tee from the JW Anderson x Uniqlo collection.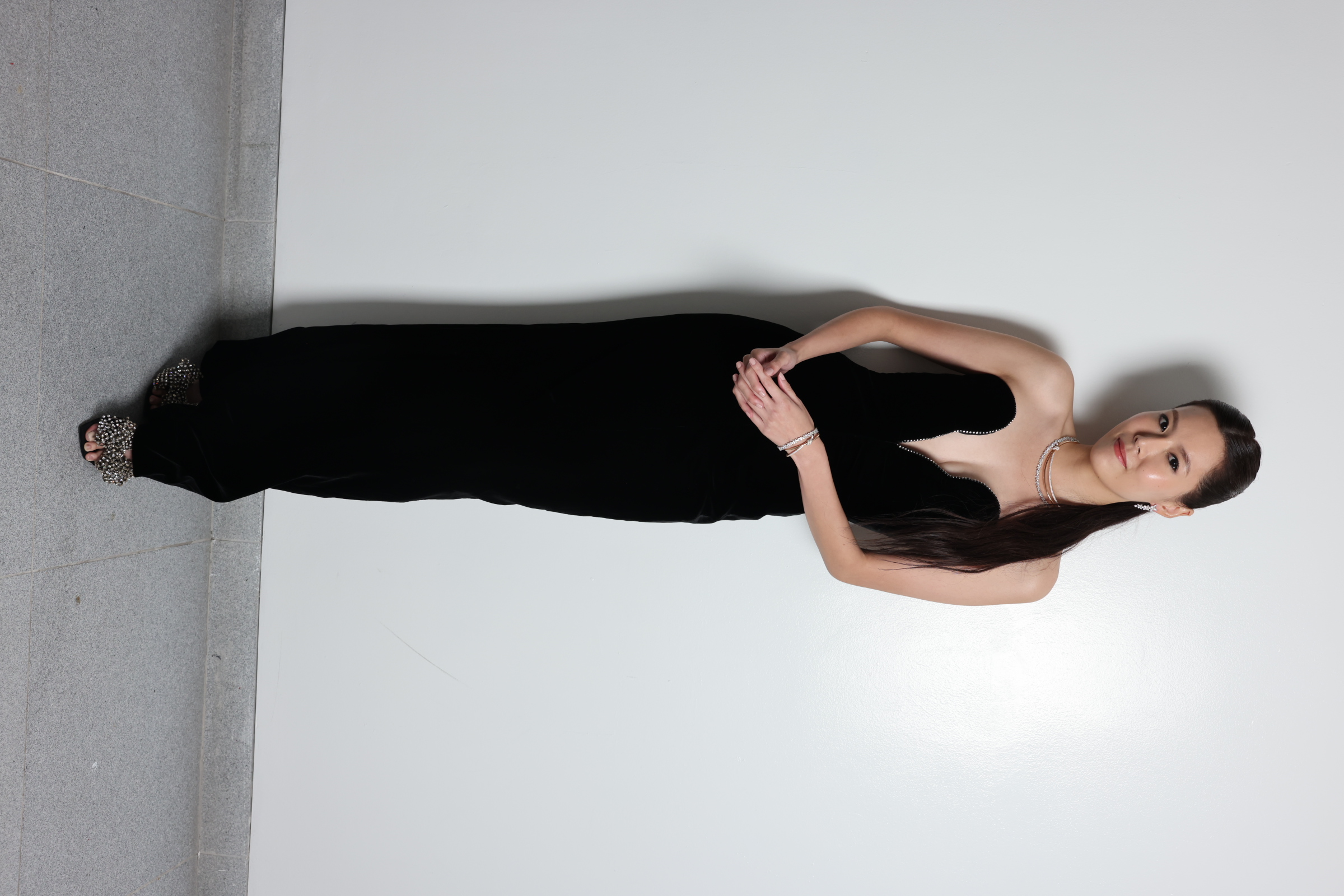 Carrie Wong
Spotted at a Prada fashion event, Carrie donned a menswear-inspired getup that showed off her toned abs, and styled it with a glistening purse for added glam.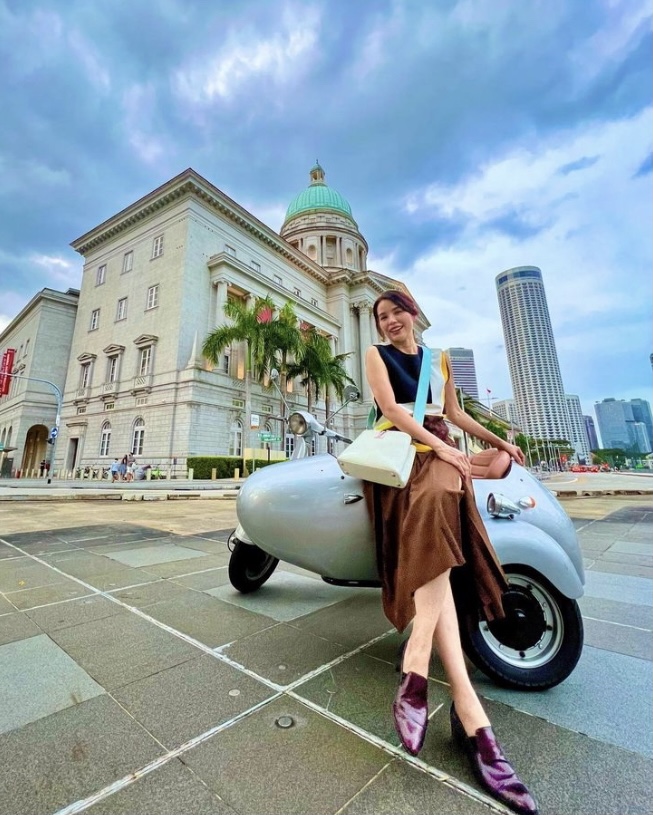 Zoe Tay
Zoe's off-duty look comprised of a vibrant and breezy multi-coloured frock and colourful shoulder bag by Louis Vuitton. We love that she topped it off with a pair of shiny maroon shoes.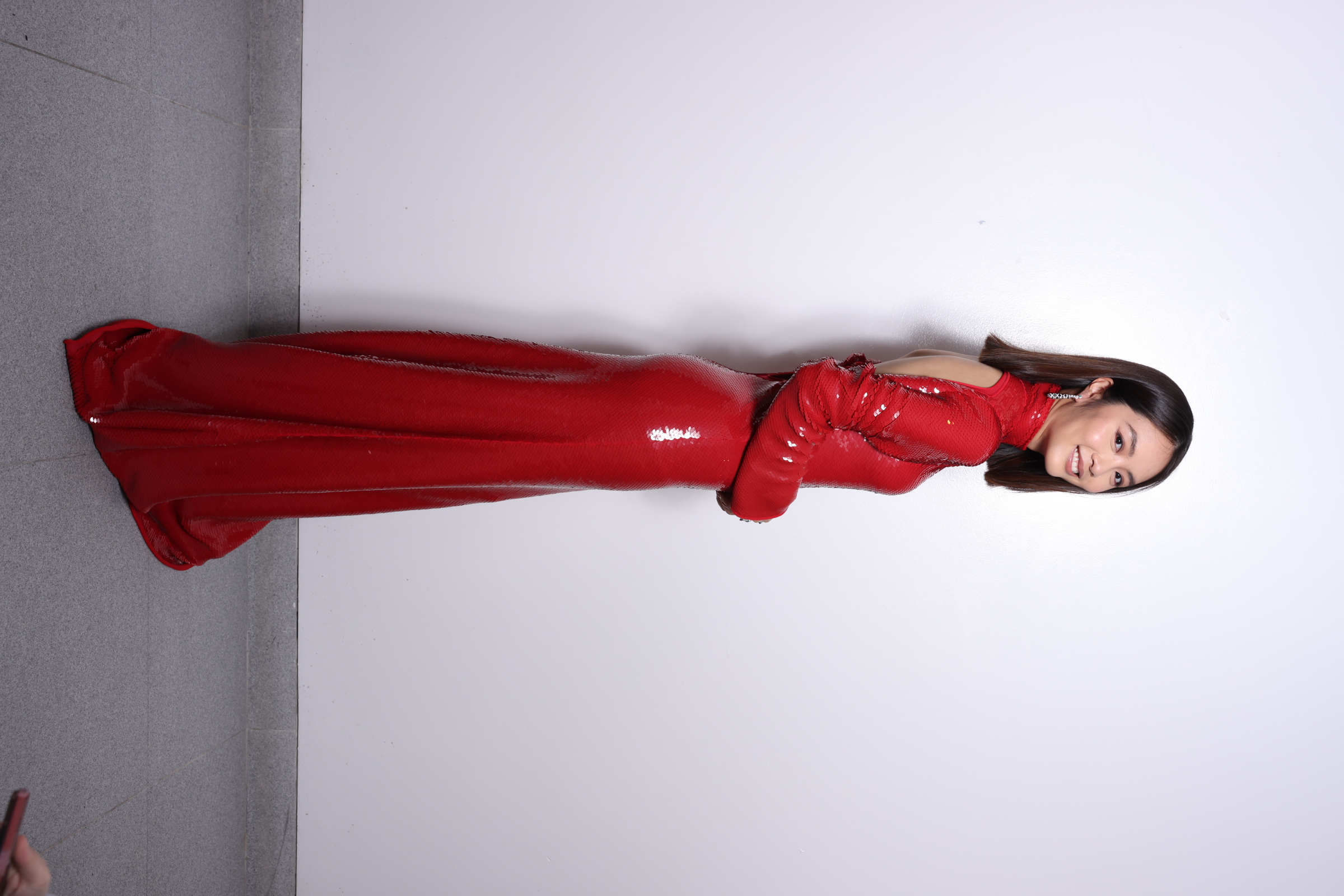 Chantalle Ng
Dressed elegantly in an all-white ensemble, Chantalle showed us how cool and chic minimalist dressing looks.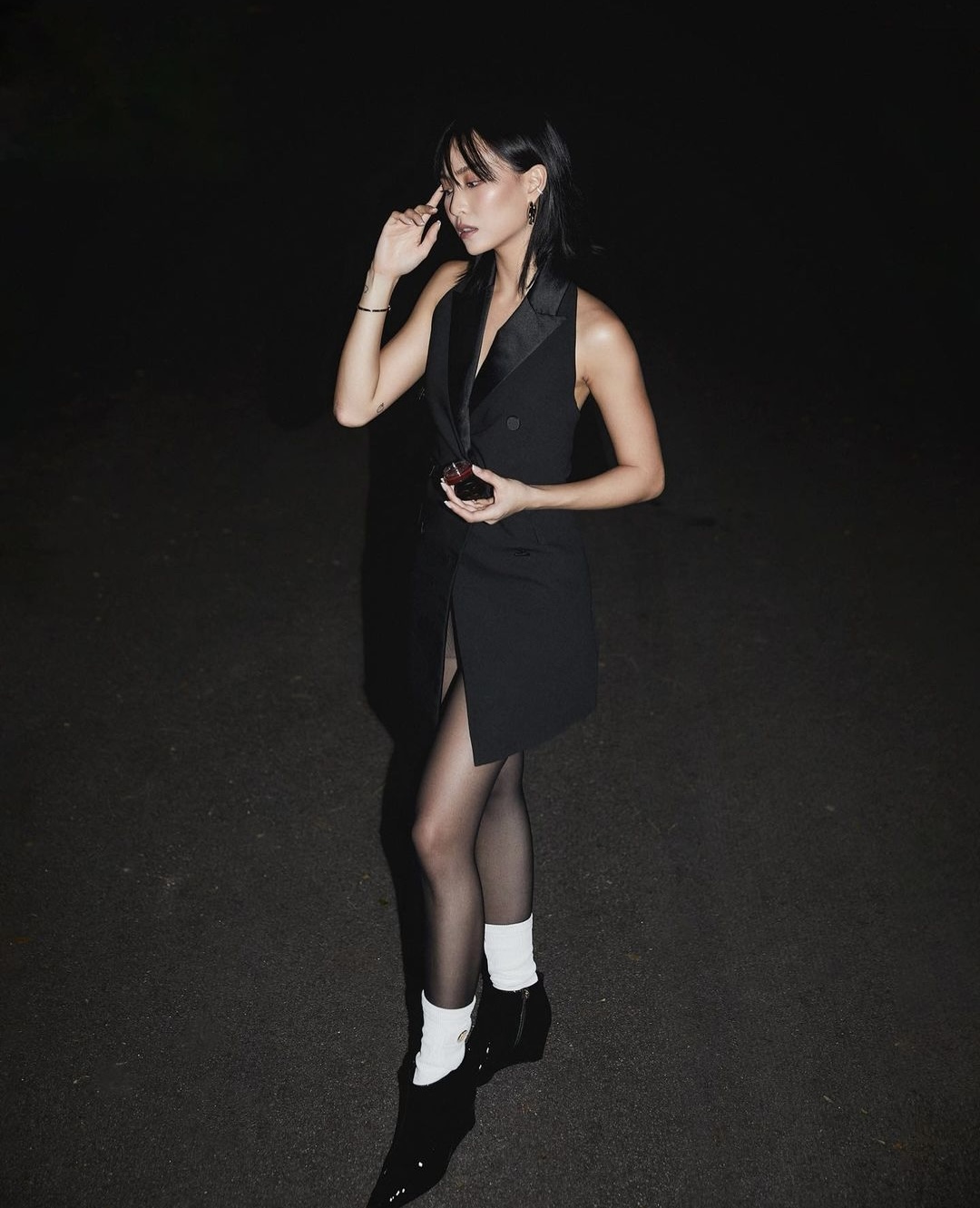 Sonia Chew
It might still be some time before we jet off for a ski trip, but Sonia has got all the feels already with her colourful and retro-looking winter holiday getup by Coach. Looking super fun and fab there.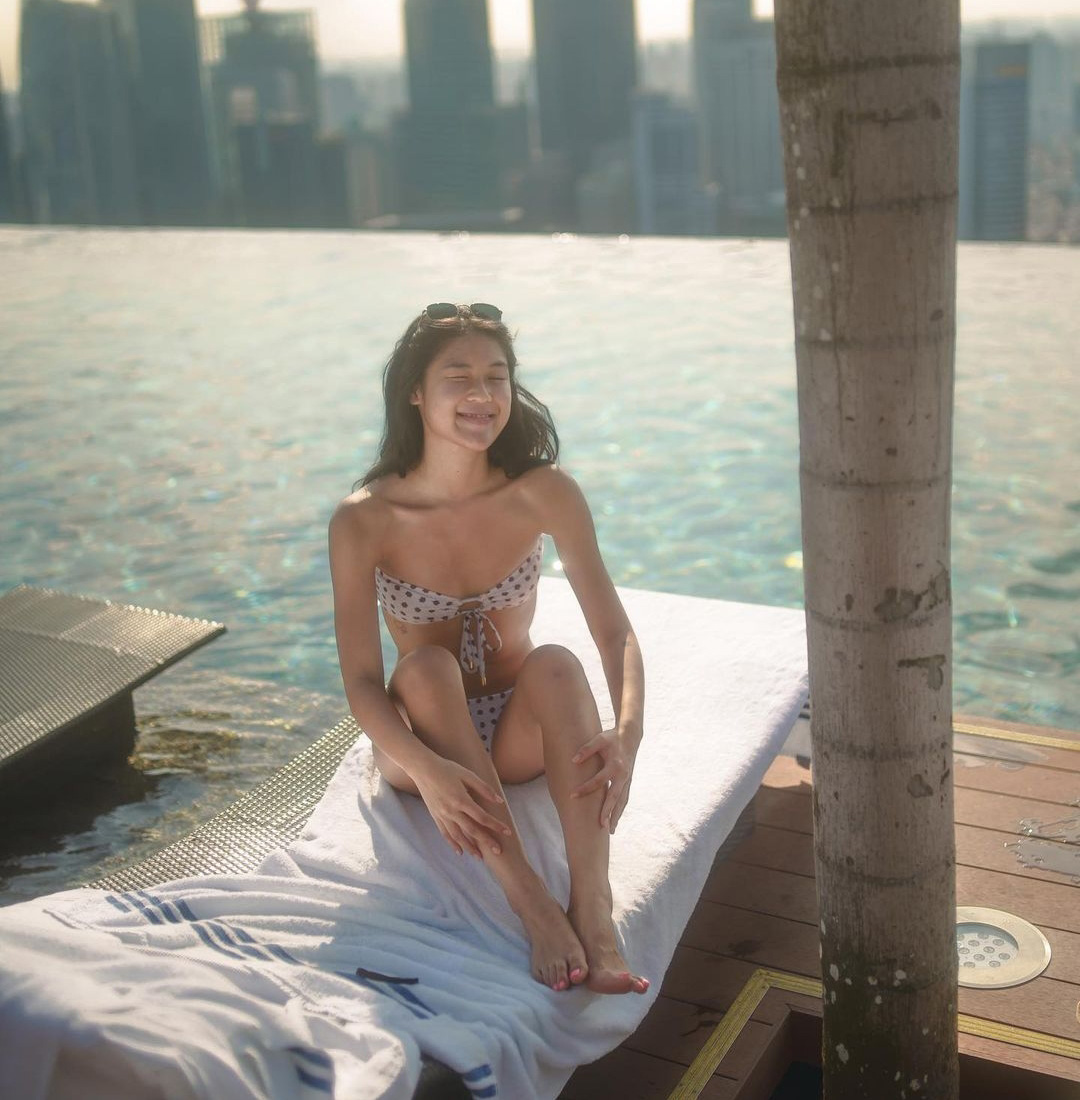 Chen Yixin
Yixin kept her look simple and stylish in a cute ruffled tube top, shorts, and hi tops. Her gold Dior purse (it's actually a make-up case) added a luxe touch to her look.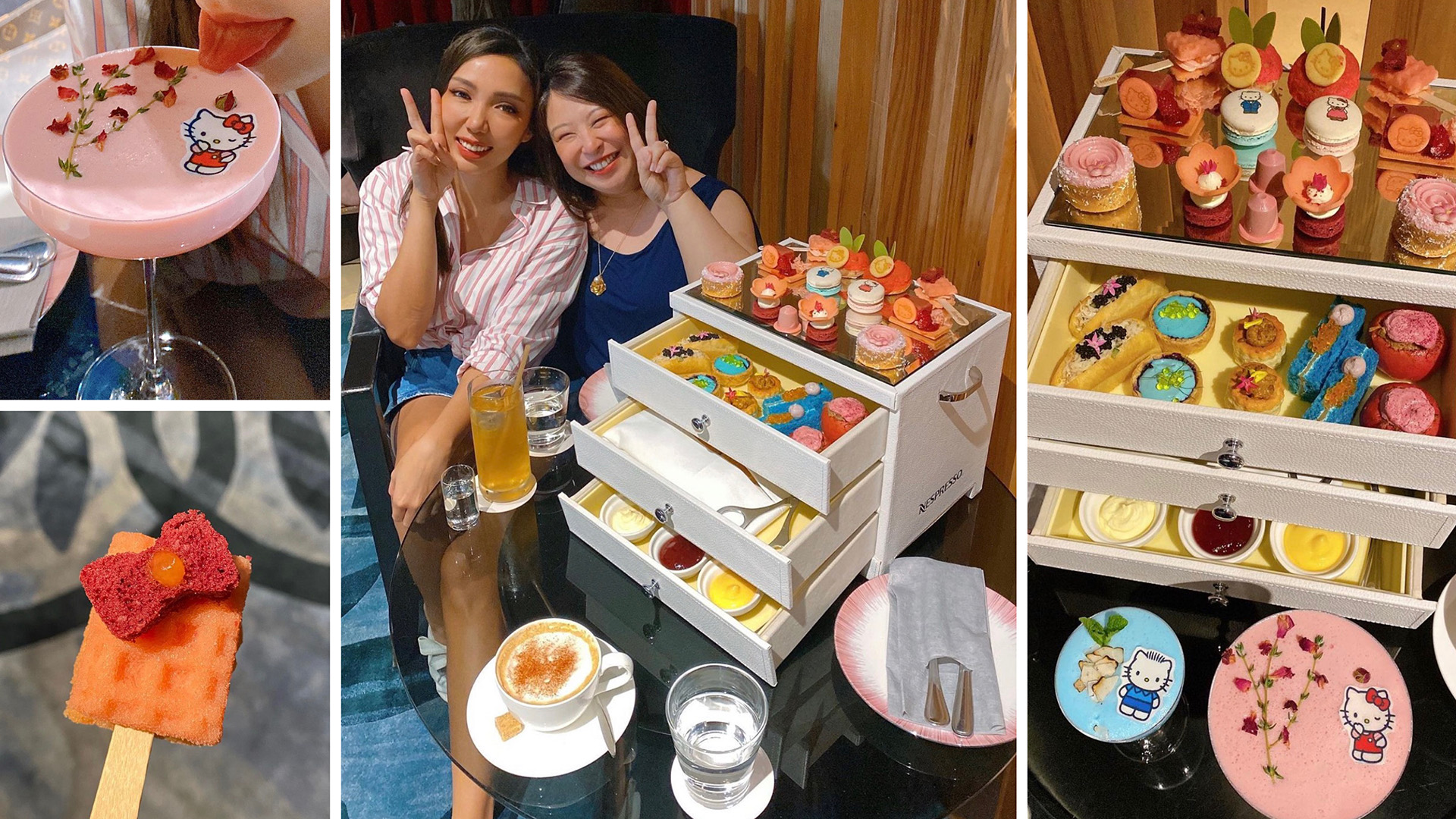 Jean Danker
Jean, who hosted the opening ceremony of the AFF Suzuki Cup, exuded modern Santarina vibes in this red hot number. She paired it with sneakers to infuse a sporty edge to her #OOTD.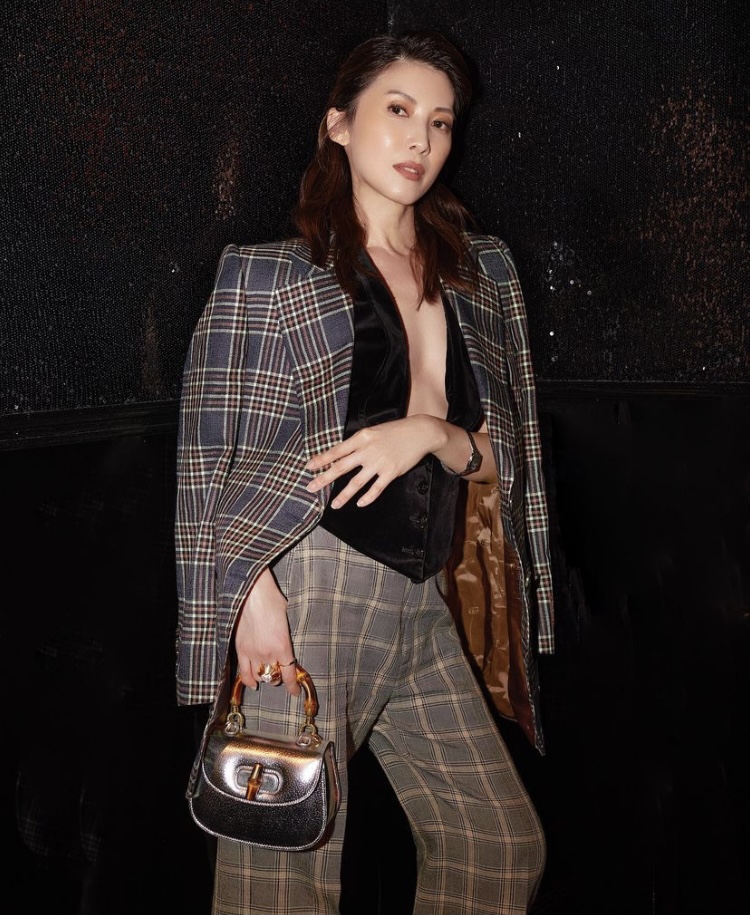 Jeanette Aw
Equal parts masculine and feminine, Jeanette looked cool and chic in black and white getup by Dior.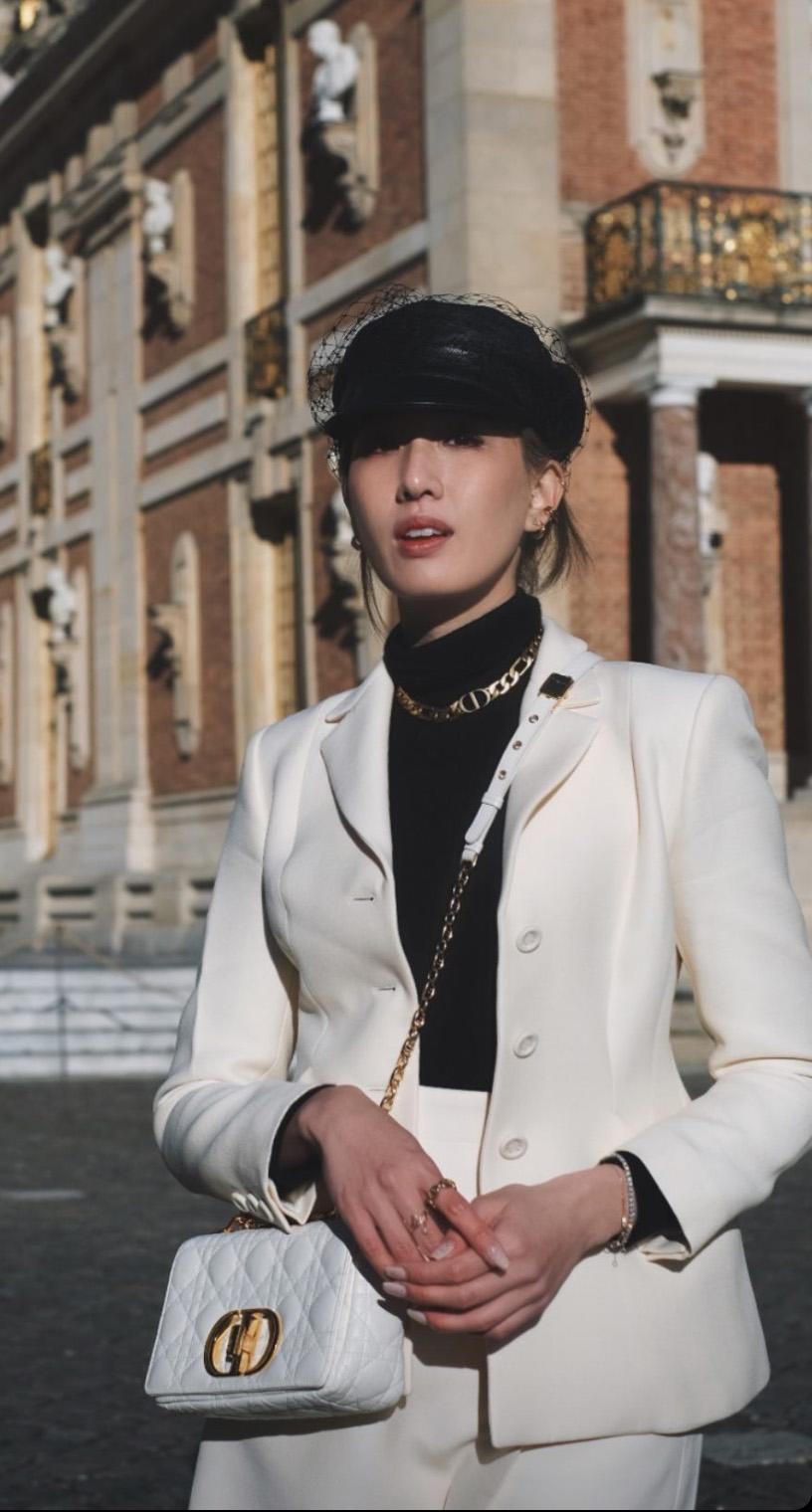 Kimberly Wang
We adore this poofy tulle polka dotted number from H&M. It doesn't just reflect but amplifies Kimberly's fun- and fashion-loving spirit.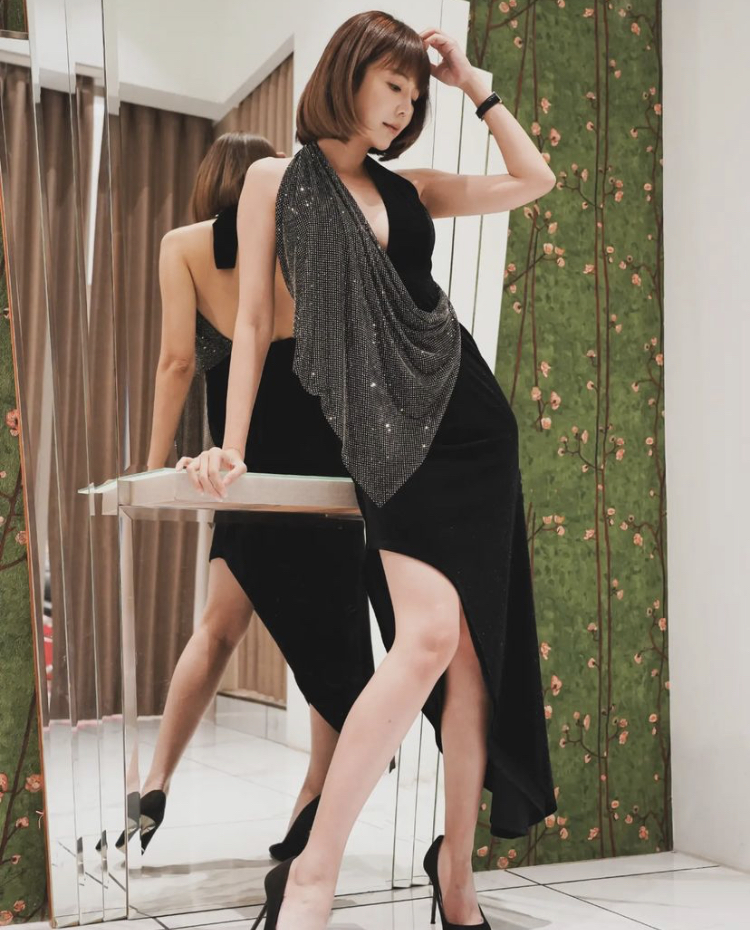 Tong Bing Yu
Bing Yu said in her Instagram caption that she rarely wears long dresses but this floor sweeping number by Malaysian fashion designer Khoon Hui stole her heart. The floral prints and high slit combine to make this gown an entrance-making one.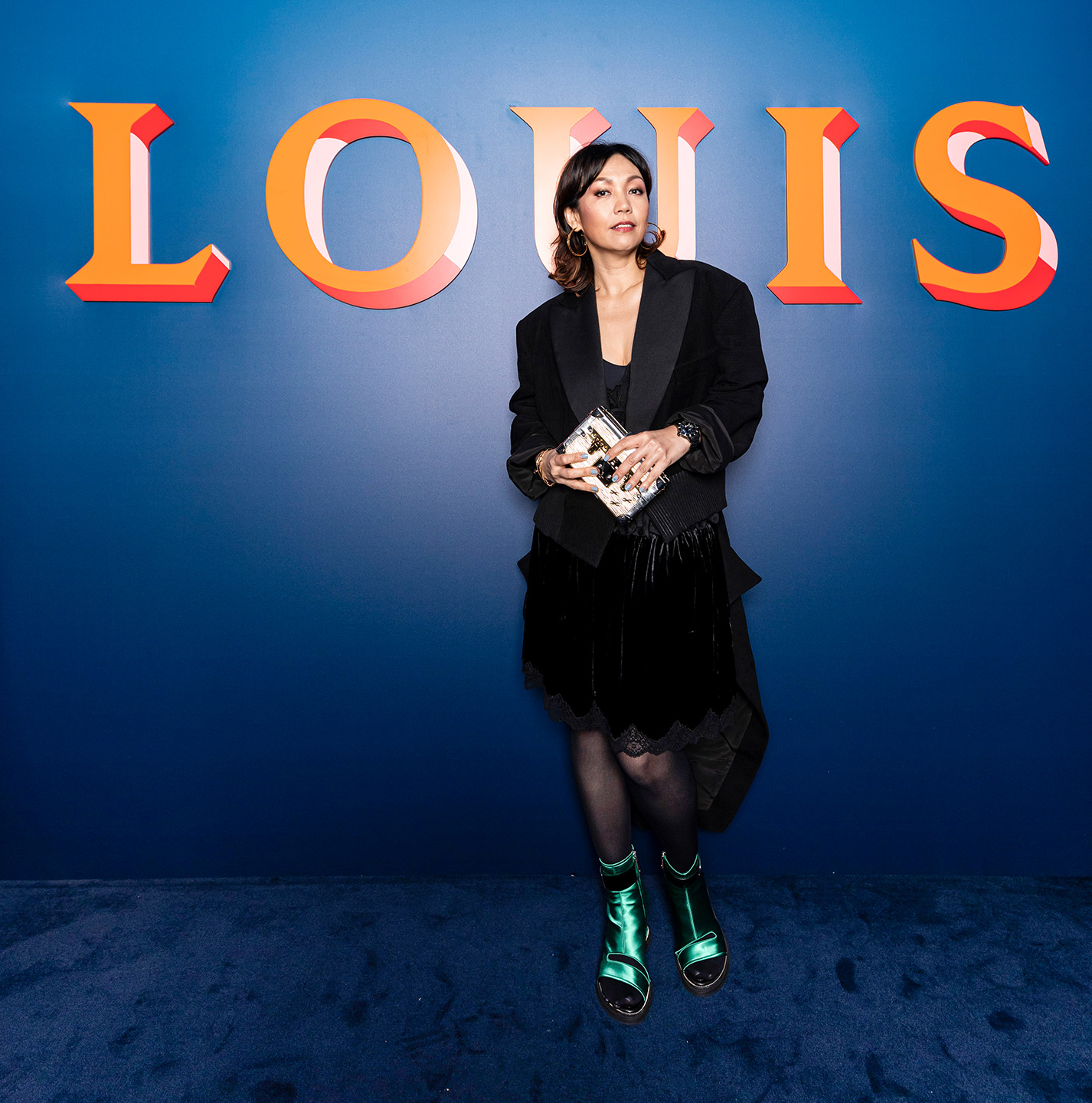 Kit Chan
Doesn't Kit look ravishing and effortless in this striking red printed dress by Max Mara? We like how she toughened up her OOTD by completing it with a pair of cowboy boots.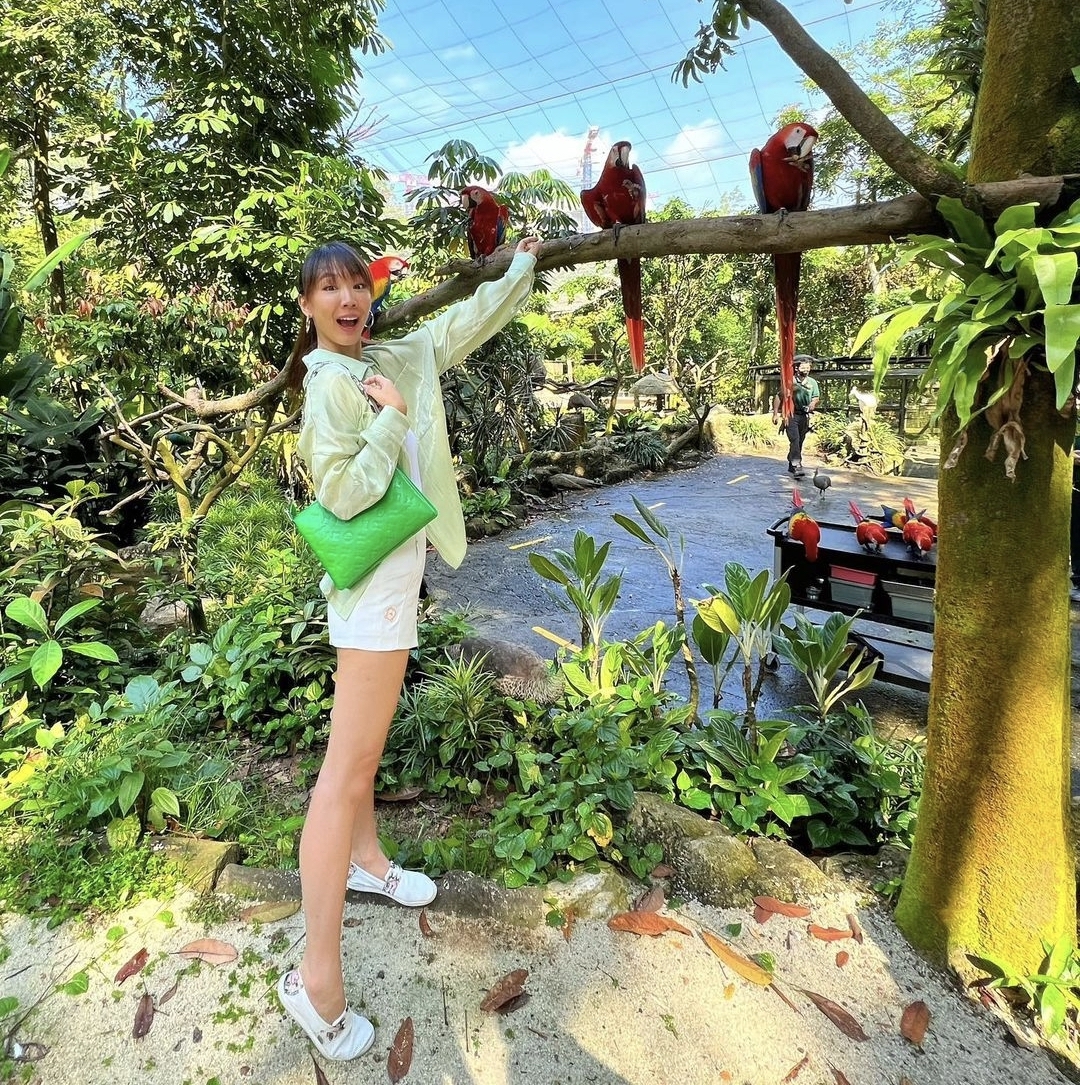 Julie Tan
With the festive season coming up, Julie's in the celebratory mood just like the rest of us. She donned a sparkly toga top and styled it with high waist shorts for a Singapore weather-friendly party look.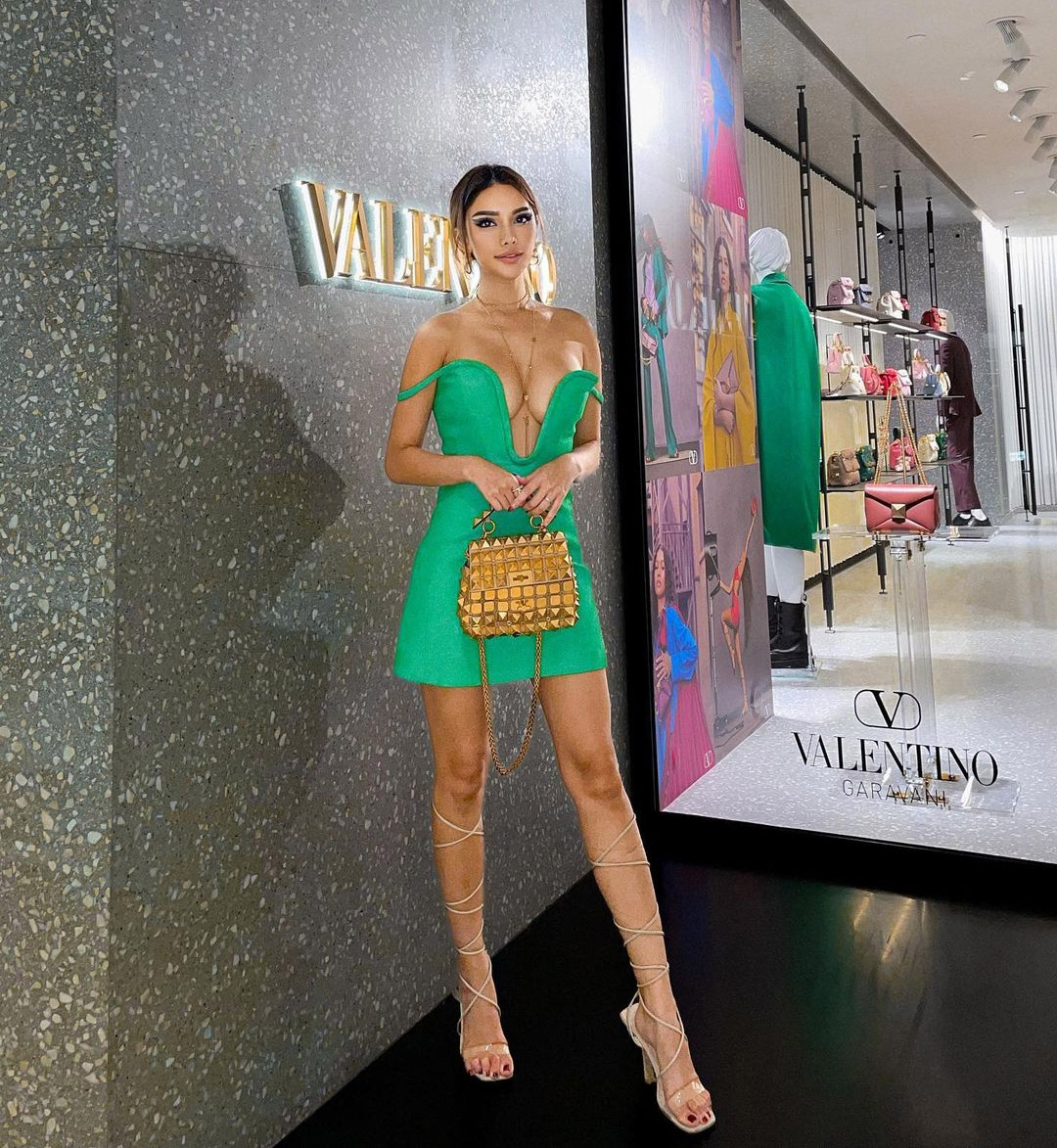 Jade Rasif
Want to celebrate Christmas without looking too, erm, Christmasy? Just look to Jade who kept her festive-appropriate look simple and sophisticated. She picked a classic looking, one-shoulder emerald frock by Shein and sealed it with sparkly accessories and heels.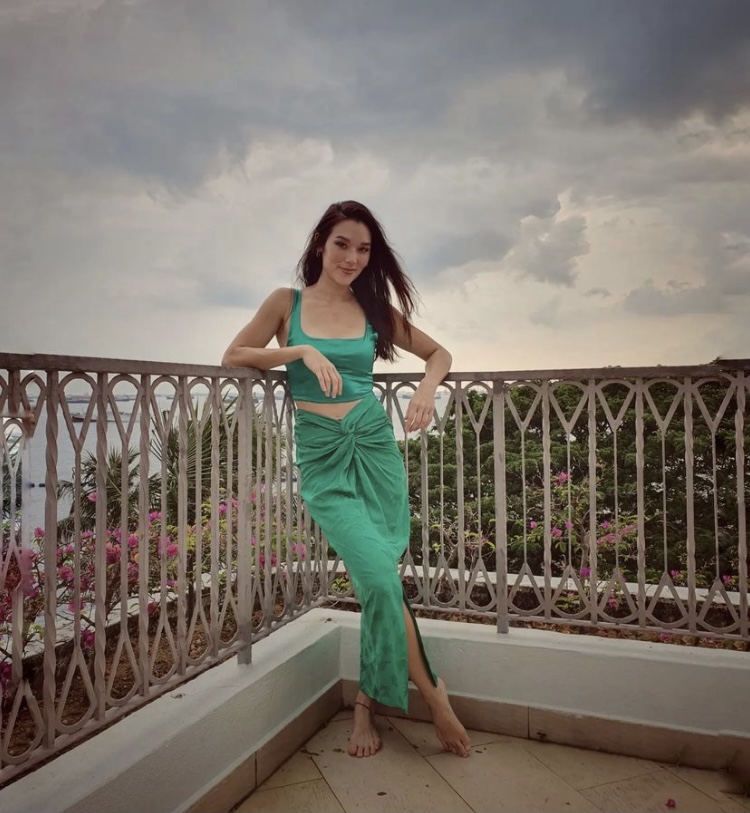 Sophie Gollifer
We love everything about Sophie's cheery get-up, from the clashing colours to the mixed prints and fun Christmas hat earrings. Too cute!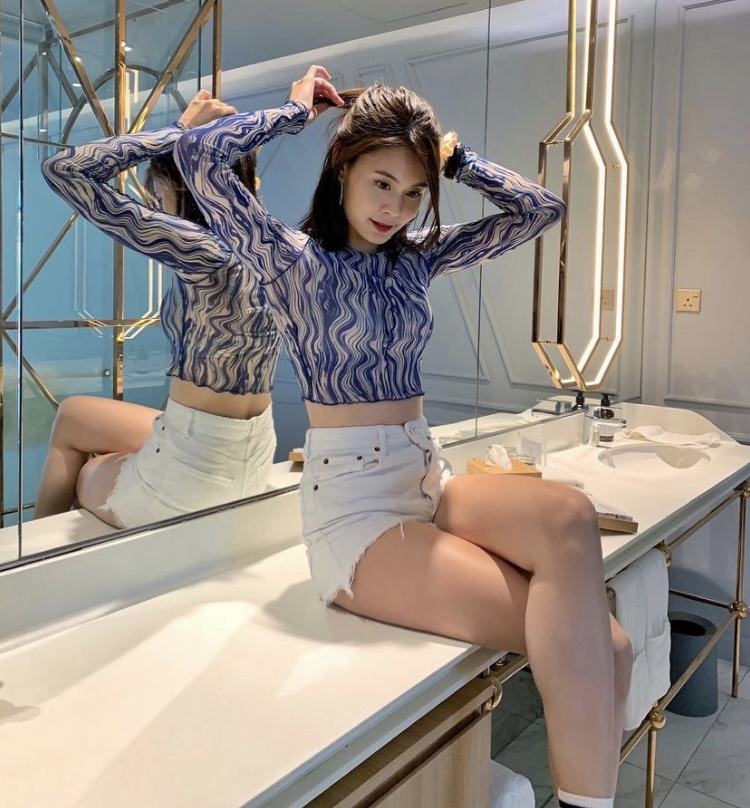 Denise Camillia Tan
Denise had her celebratory mood on to attend a wedding, donning a printed puffy sleeve dress frock and styling it with a chain shoulder bag.
Bonnie Loo
Bonnie kept her look simple and serious by mixing a workout-appropriate headband with a Zoom meeting-ready oversized blazer dress.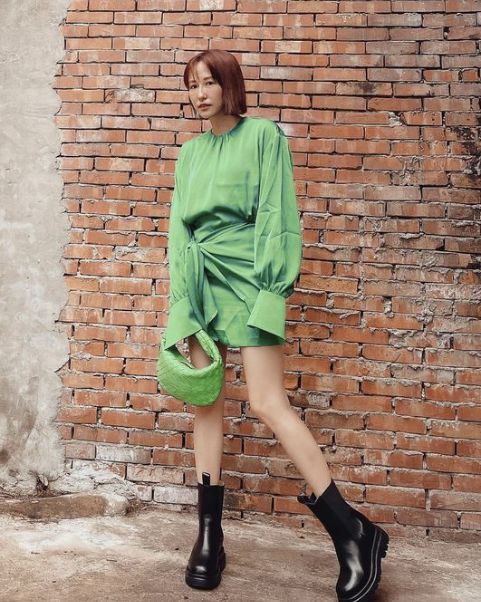 Kelly Poon
We dig Kelly's cool girl look of slouchy jacket, body hugging dress, checked slip-on sneakers and a crossbody bag. Very chic.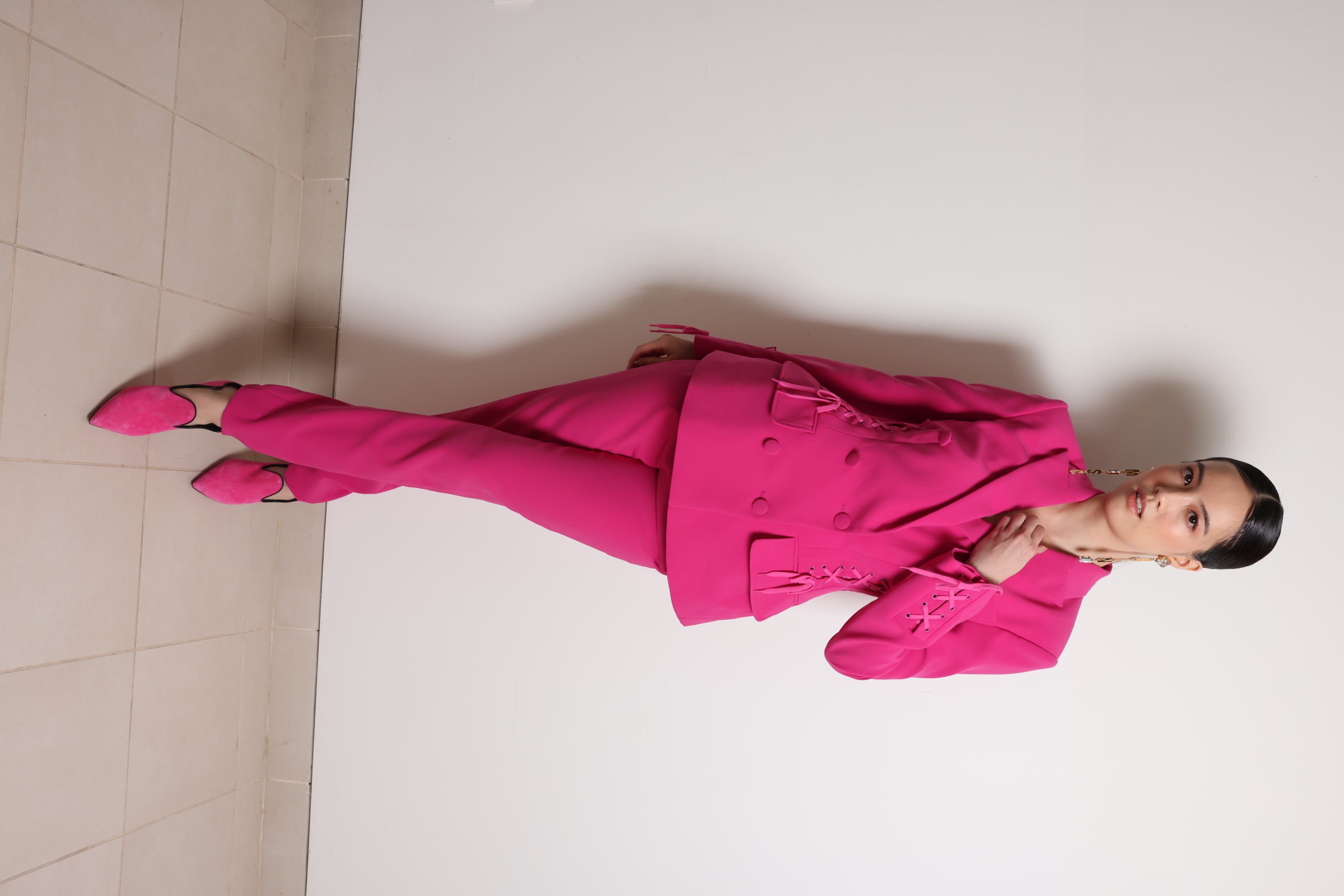 Tay Ying
With such a vibrant and bold matching set (it reminds us of a crossword puzzle), we're pretty sure Tay Ying will stand out from the crowd at any ski resort — or anywhere!