This Week's Best-Dressed Local Stars: Feb 5-12
The most stylish celeb OOTDs of the week.
From fun and fabulous frocks (cue Zoe Tay, Hong Ling and Phyllis Quek) to the classic and chic pieces (think Fiona Xie and Carrie Wong), feast your eyes on the OOTDs of this week's best-dressed stars.
Fiona Xie
Fiona looked a vision in this elegant low-cut black number, which she accessorised with gold tone jewellery from Bulgari and sequinned heels for an understated glam look.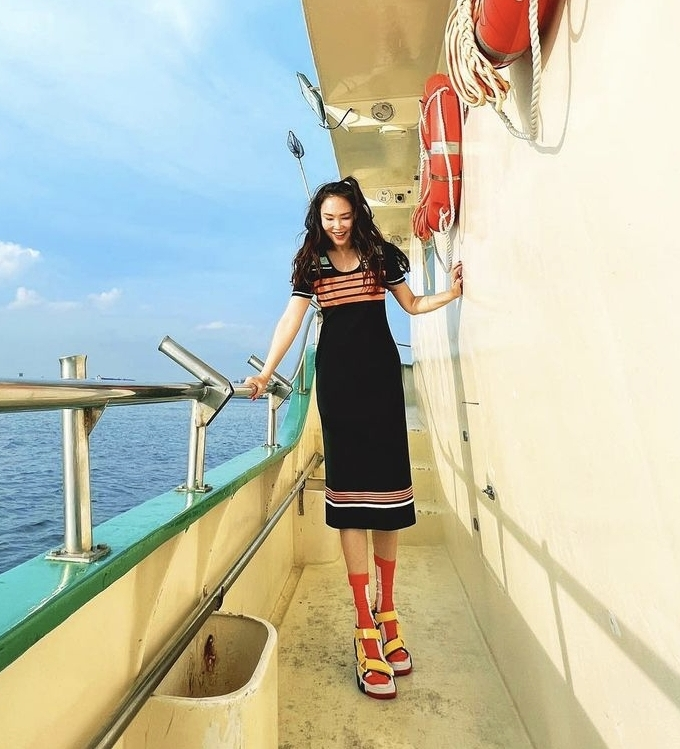 Fann Wong
We can always count on Fann to turn any place into her runway. Dressed in a fun and flowy doodle print frock by Balenciaga, the actress posed like a pro for the camera.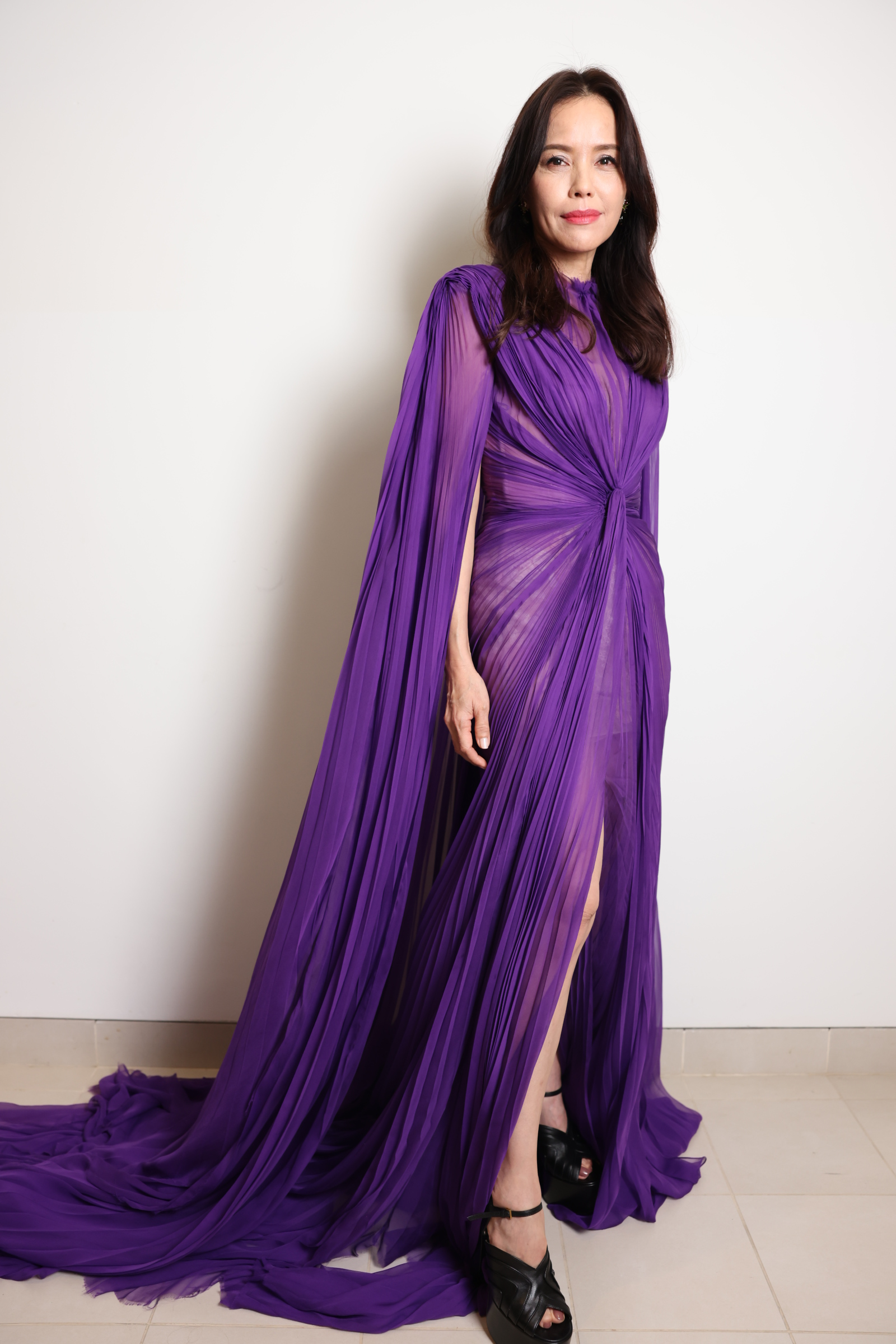 Zoe Tay
We're loving the maximum impact look on Zoe who was decked in a marble print dress and bag by Fendi. More is certainly more!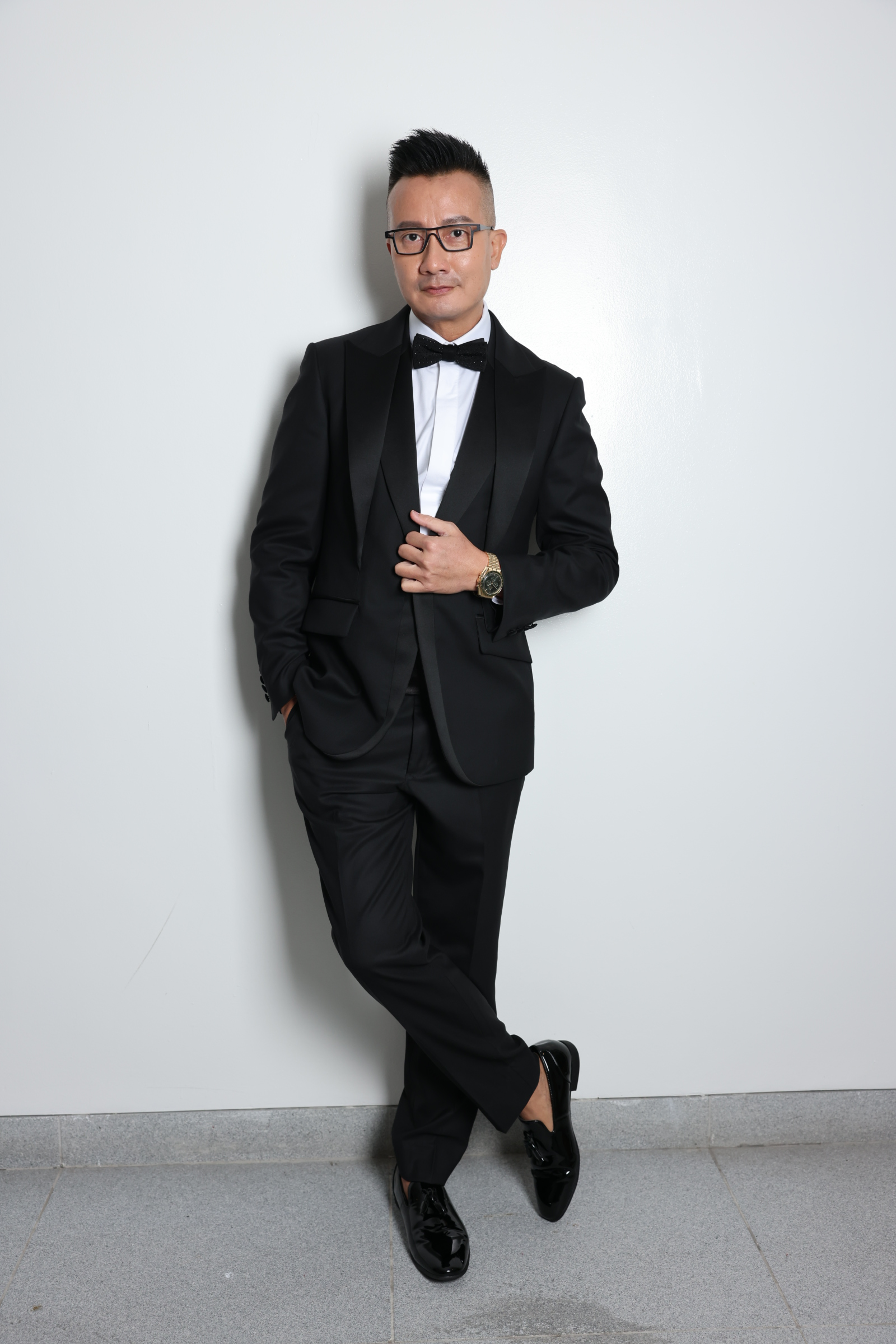 Chen Hanwei
Hanwei looked fashion forward in a summer shirt featuring a mishmash of prints and contrasting colours at the virtual livestream event for upcoming drama Genie In A Cup.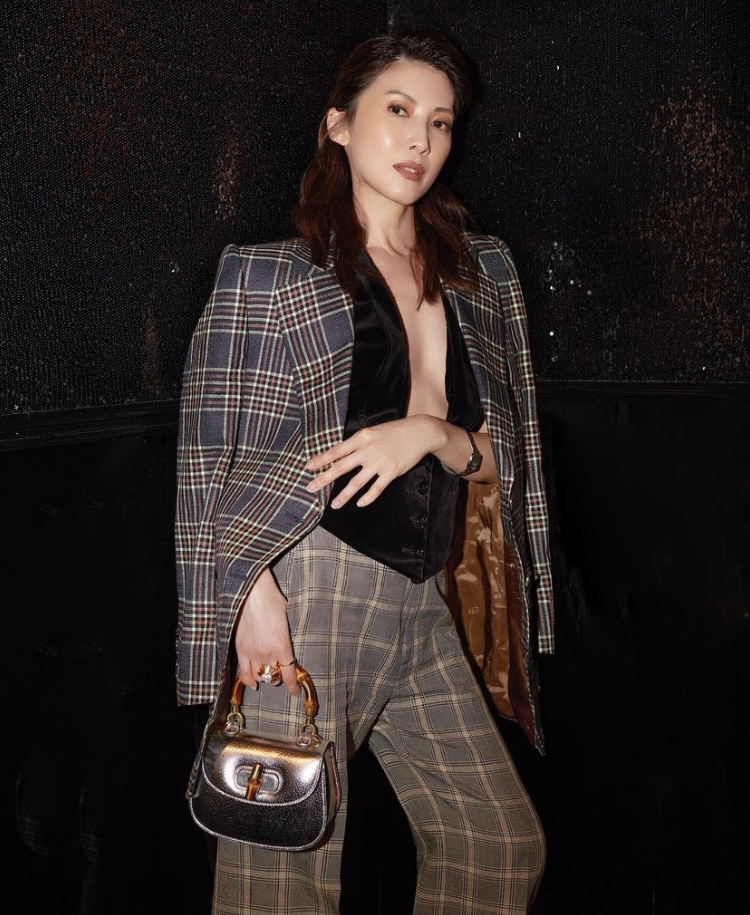 Jeanette Aw
Looking ab-solutely gorgeous was Jeanette in this understated ensemble of ribbed cropped top and matching skirt at the opening party of Fendi's new flagship at Marina Bay Sands. She topped it off with a multi colour Peekaboo bag to jazz up her timeless look.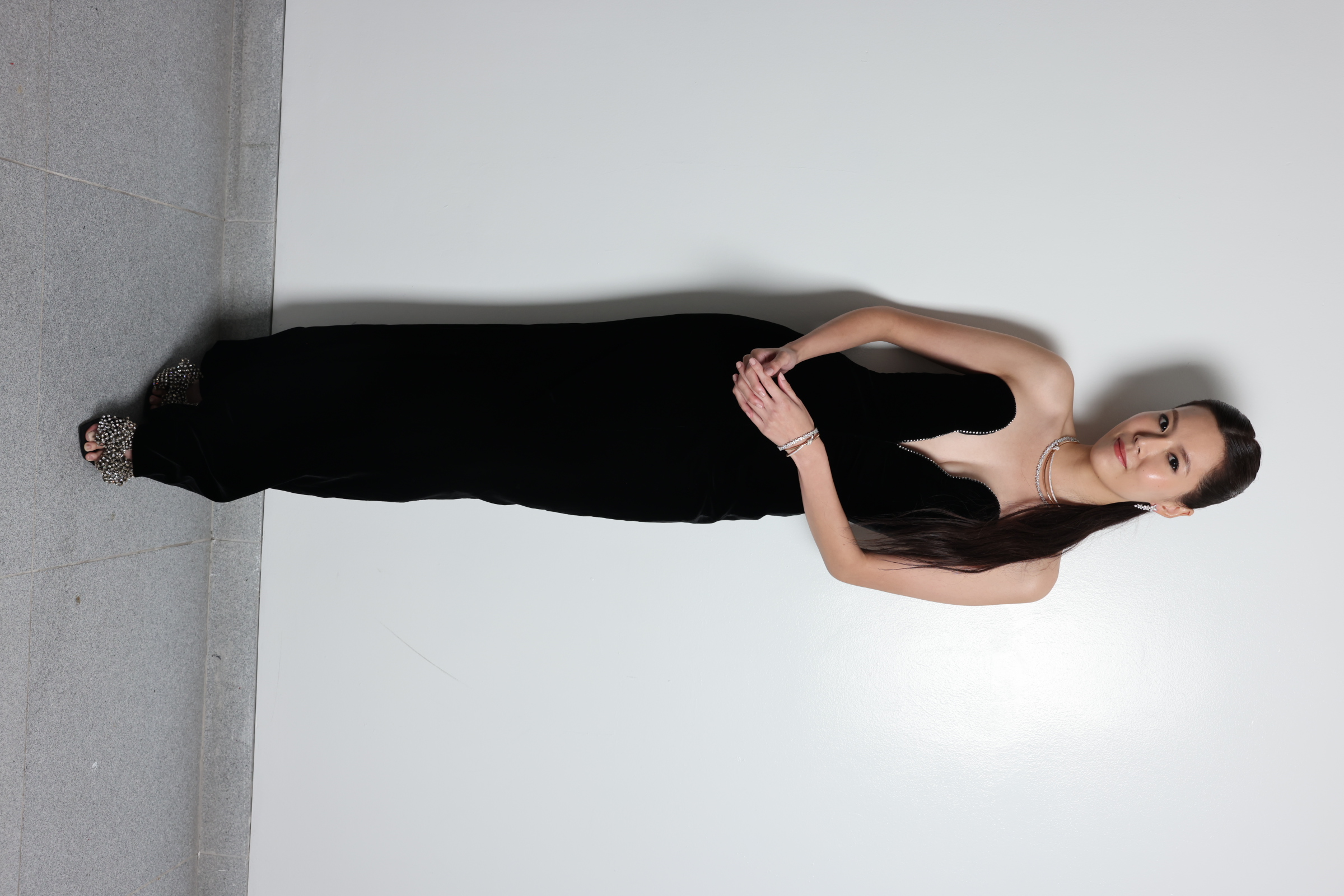 Carrie Wong
Insert fire emoji. Carrie looked equal parts sexy and chic in a Fendi metallic suit and bra at the brand's opening party.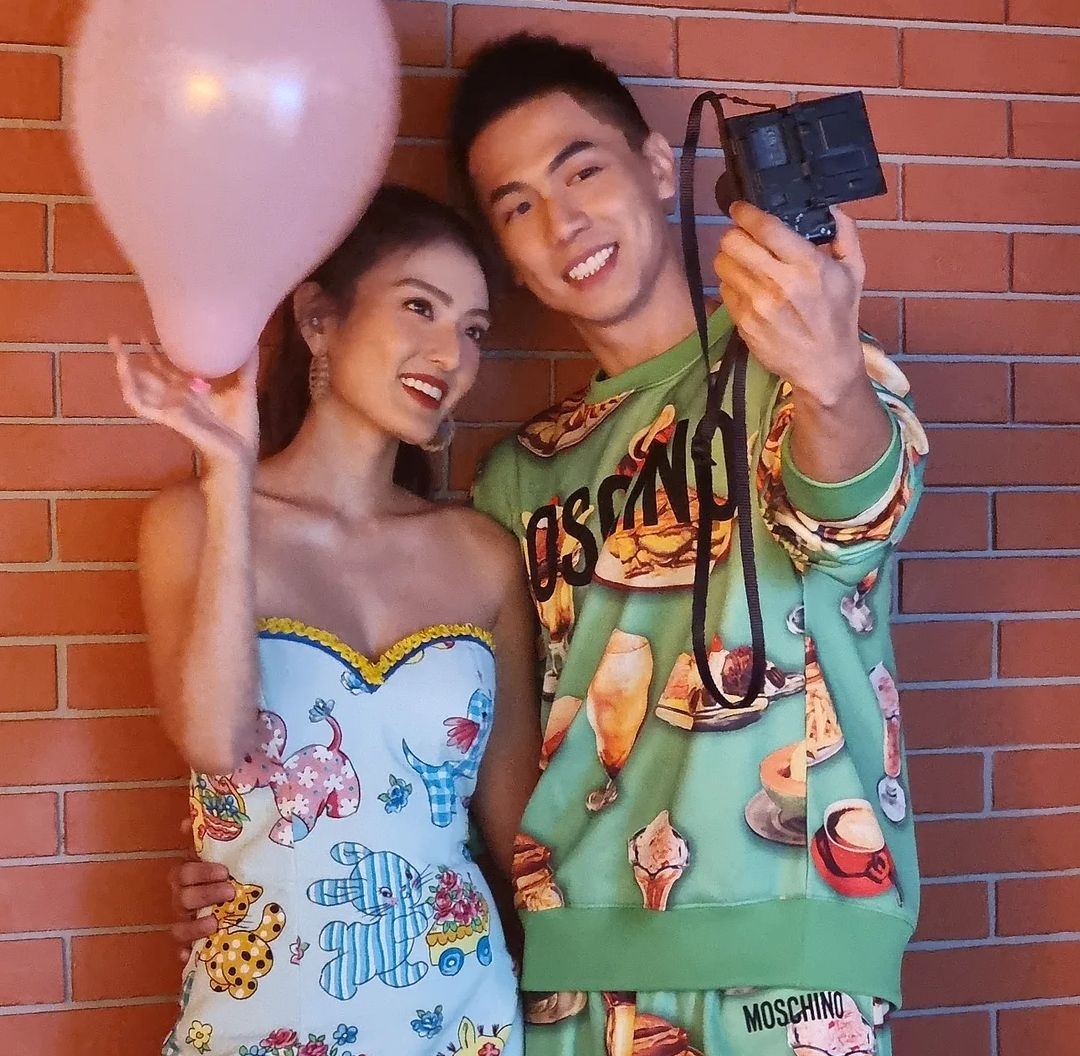 Hong Ling and Nick Teo
It was a prints galore for Hong Ling and Nick who donned fun, playful looks from Moschino for a cover shoot. The ice cream float and other dessert prints on Nick's lounge set are making us hungry.
Joanne Peh
Looks like Joanne is still very much in the mood to dress up for Chinese New Year. She donned a huatastic embroidered number and added sheer gloves to make her look pop.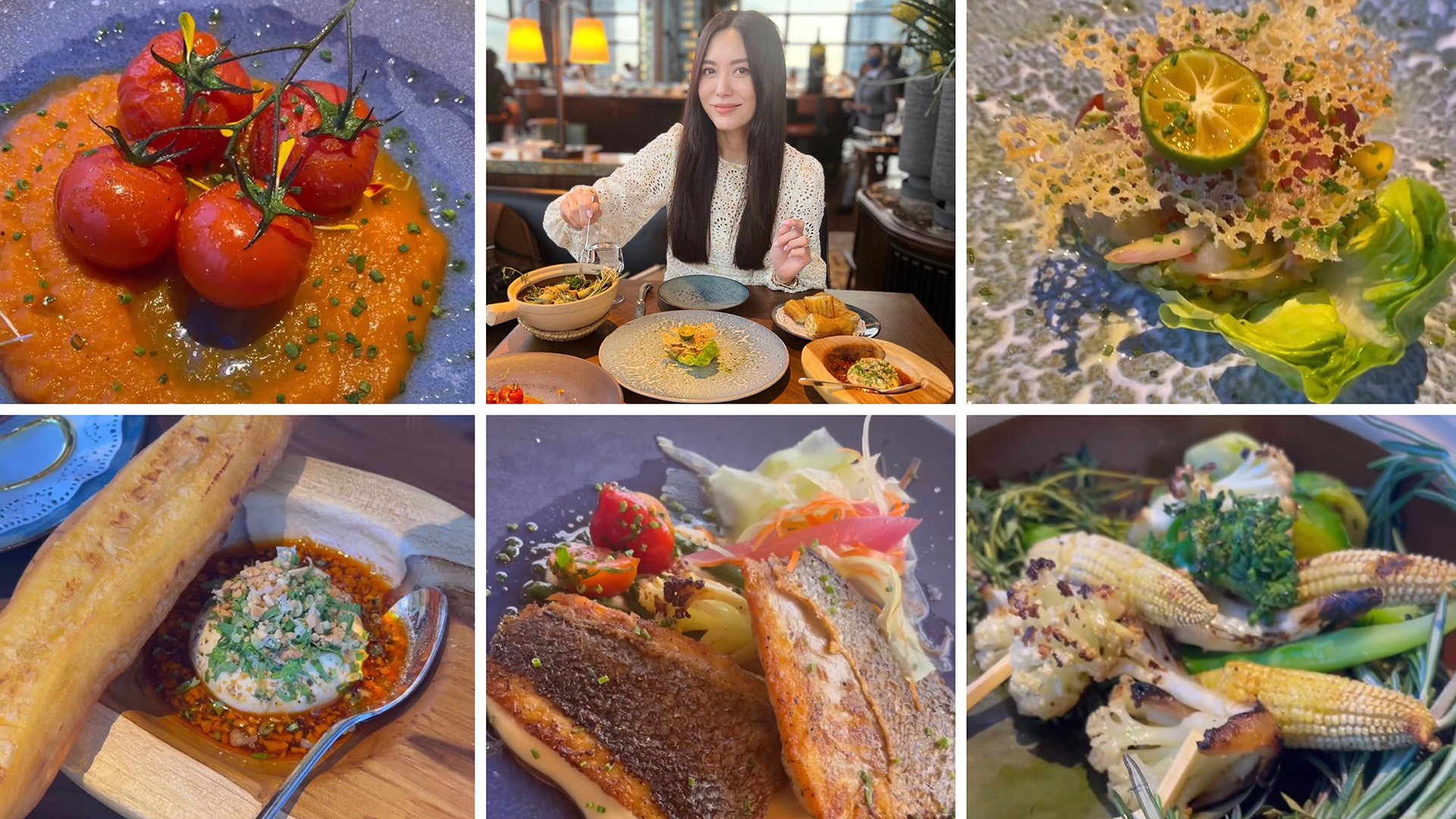 Phyllis Quek
So chio is Phyllis in this princess-like puff sleeve frock. Our favourite part? The cut-outs that show off her toned waist.
Rebecca Lim
Also spotted at the Fendi party was Becks who donned a chic white jumpsuit and jacket. She made the business-ready look more evening-friendly by pairing it with a Peekaboo ISeeU bag featuring The Rainbow Girl graphics.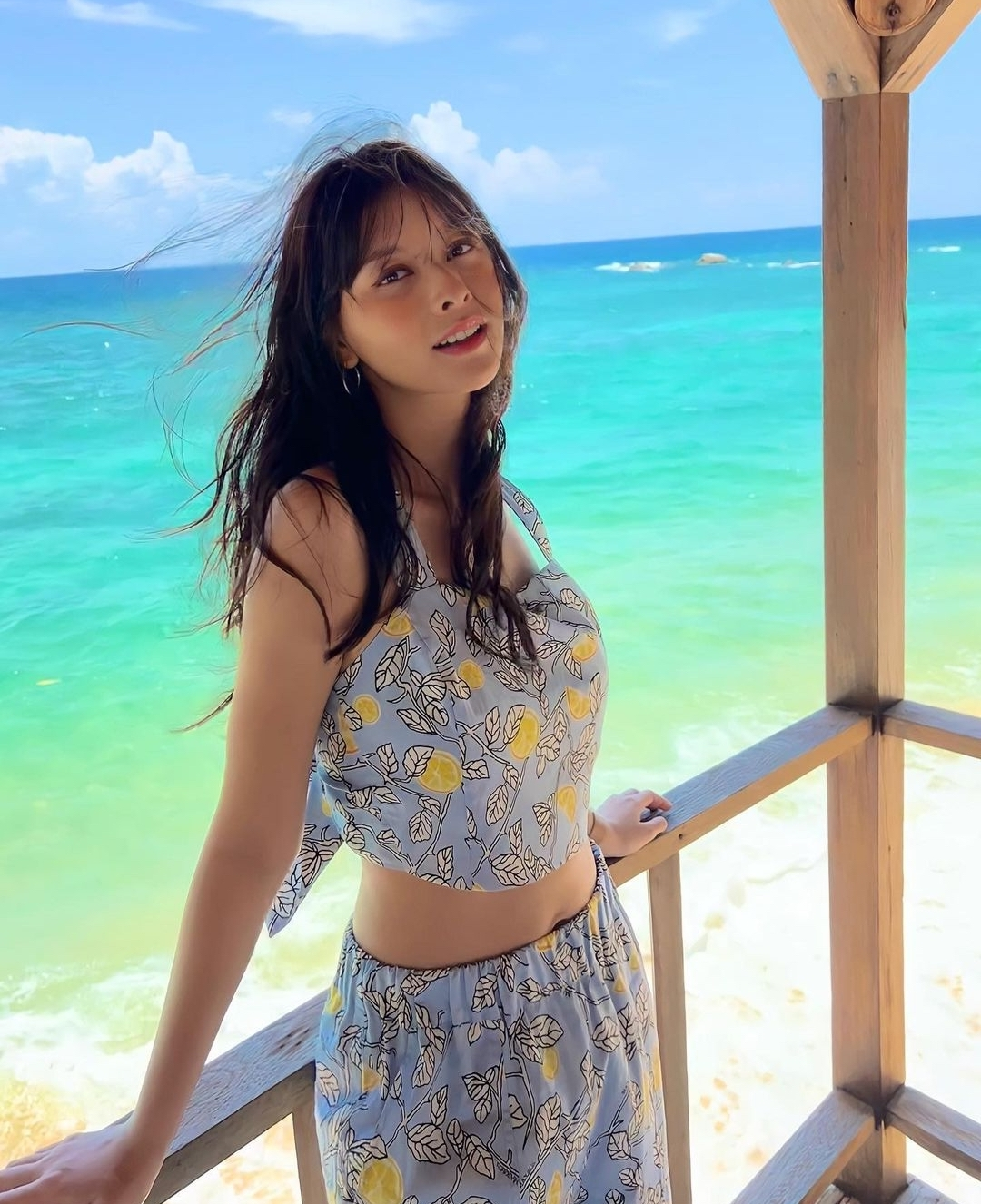 He Yingying
We're still on the fence about the Mona Lisa-esque hairdo but Yingying sure looks stunning in the one-shoulder figure-hugging LBD.
Cheryl Wee and her daughter Emma
How pretty are the mother-daughter duo in their nyonya kebayas? We like that Cheryl even sealed Emma's "Little Nyonya" look with a pair of embellished Crocs. Cute.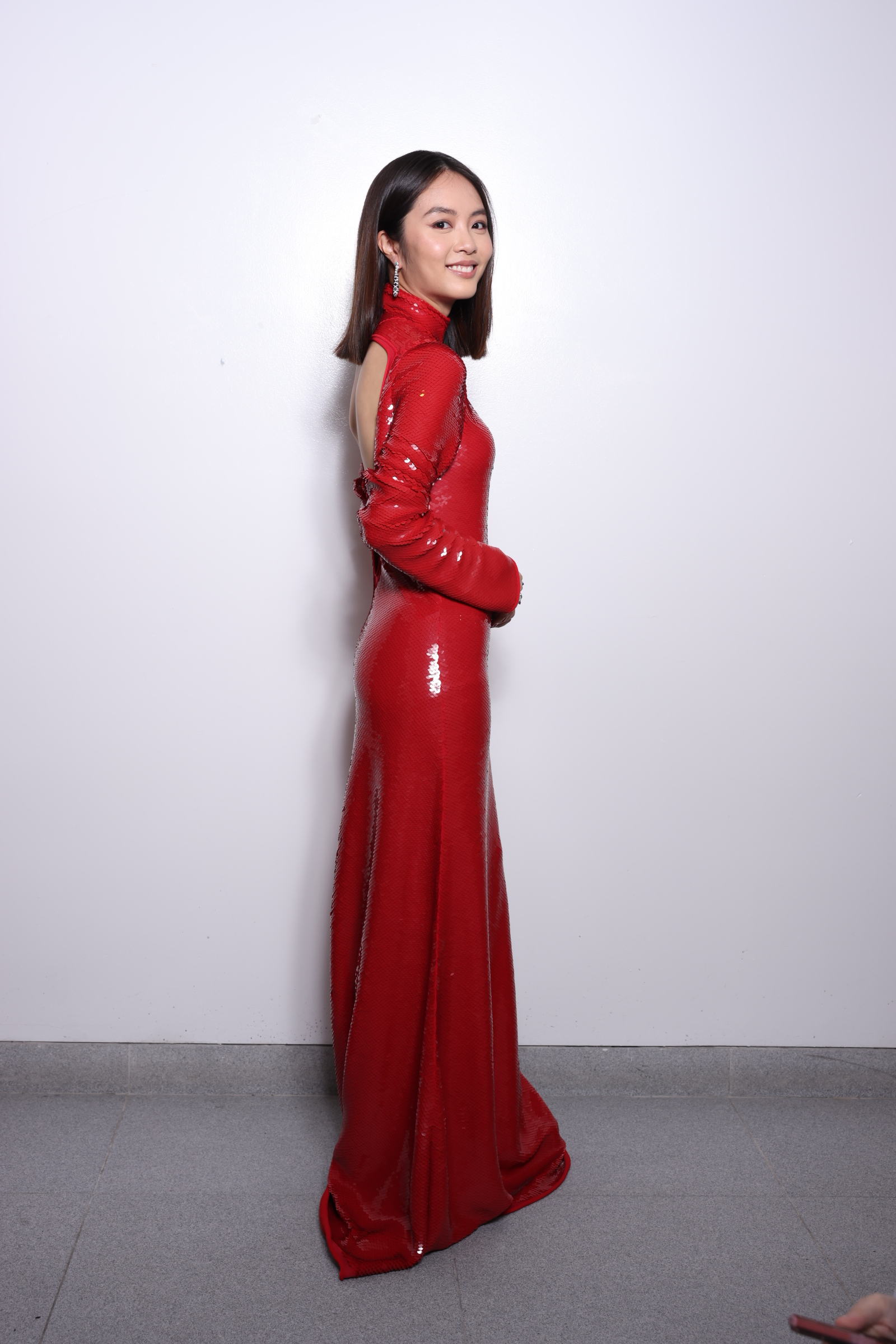 Chantalle Ng
Chantalle paired her Fendi powder hued mini with knee-high boots to ramp up the fun factor for her party-ready look.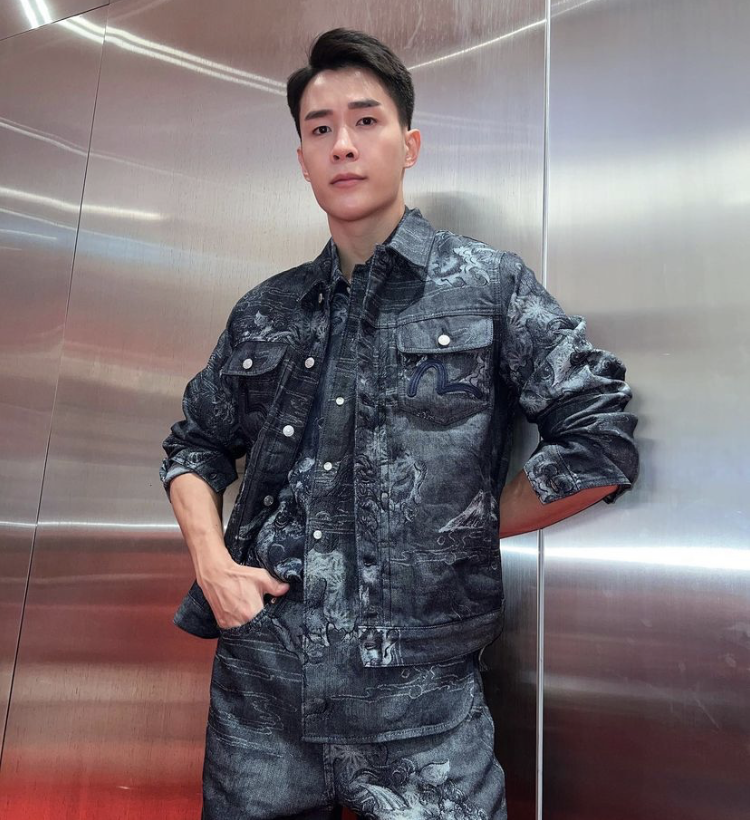 Tyler Ten
Tyler shows us how to pull off the full denim look effortlessly. We like how the komainu (Japanese lion-dog statue) prints on his Evisu separates add a cool edge to his look.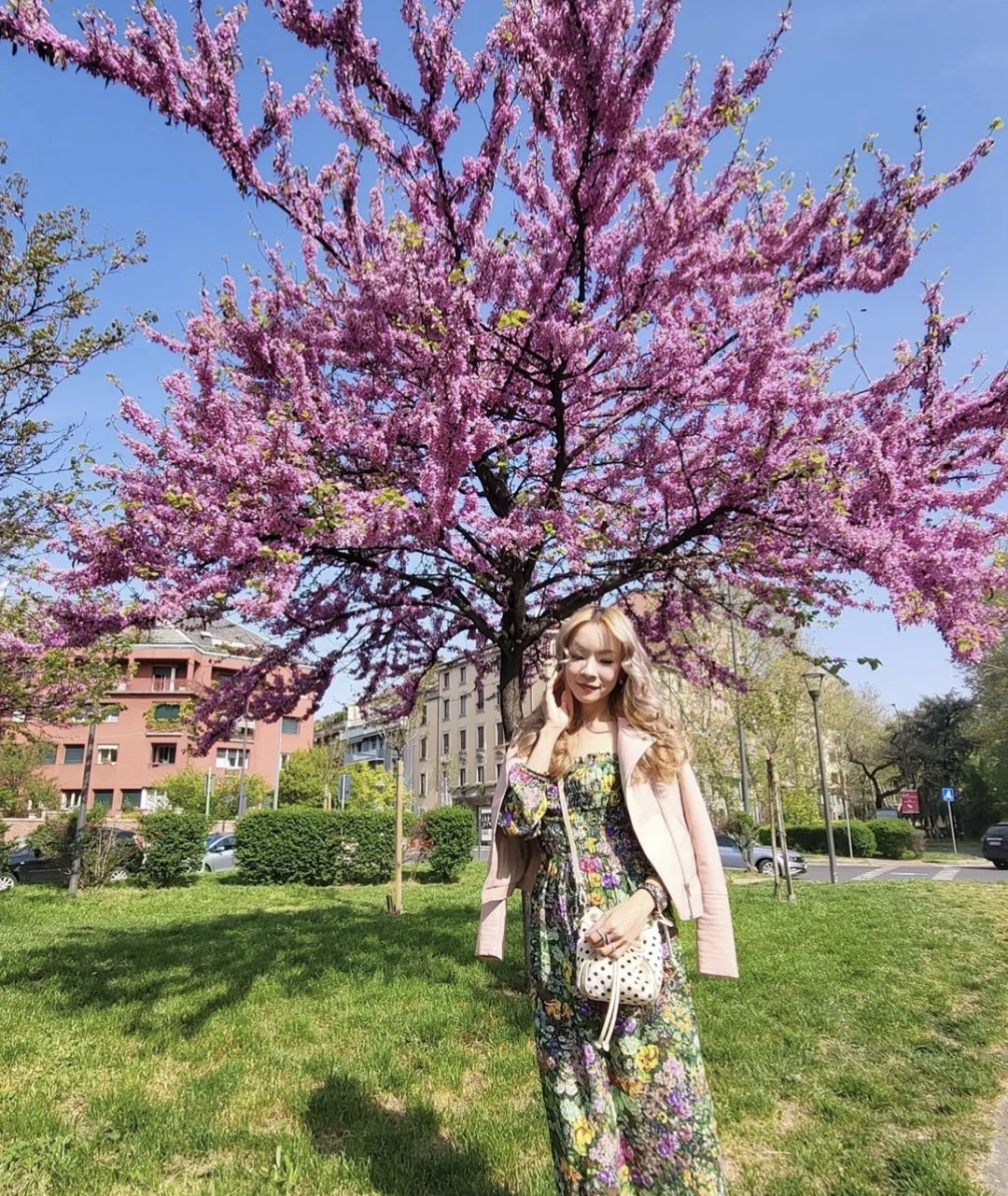 Jade Seah
Such a cute frock! We adore how Jade paired the Saturday Club tiered dress with furry sandals for a fun and feminine look.
Yasminne Cheng
If Yasminne's red carpet-worthy cheongsam by Soulbound could talk, it'd say: "I have arrived." The peacock embroidery and gold tone details are stunning.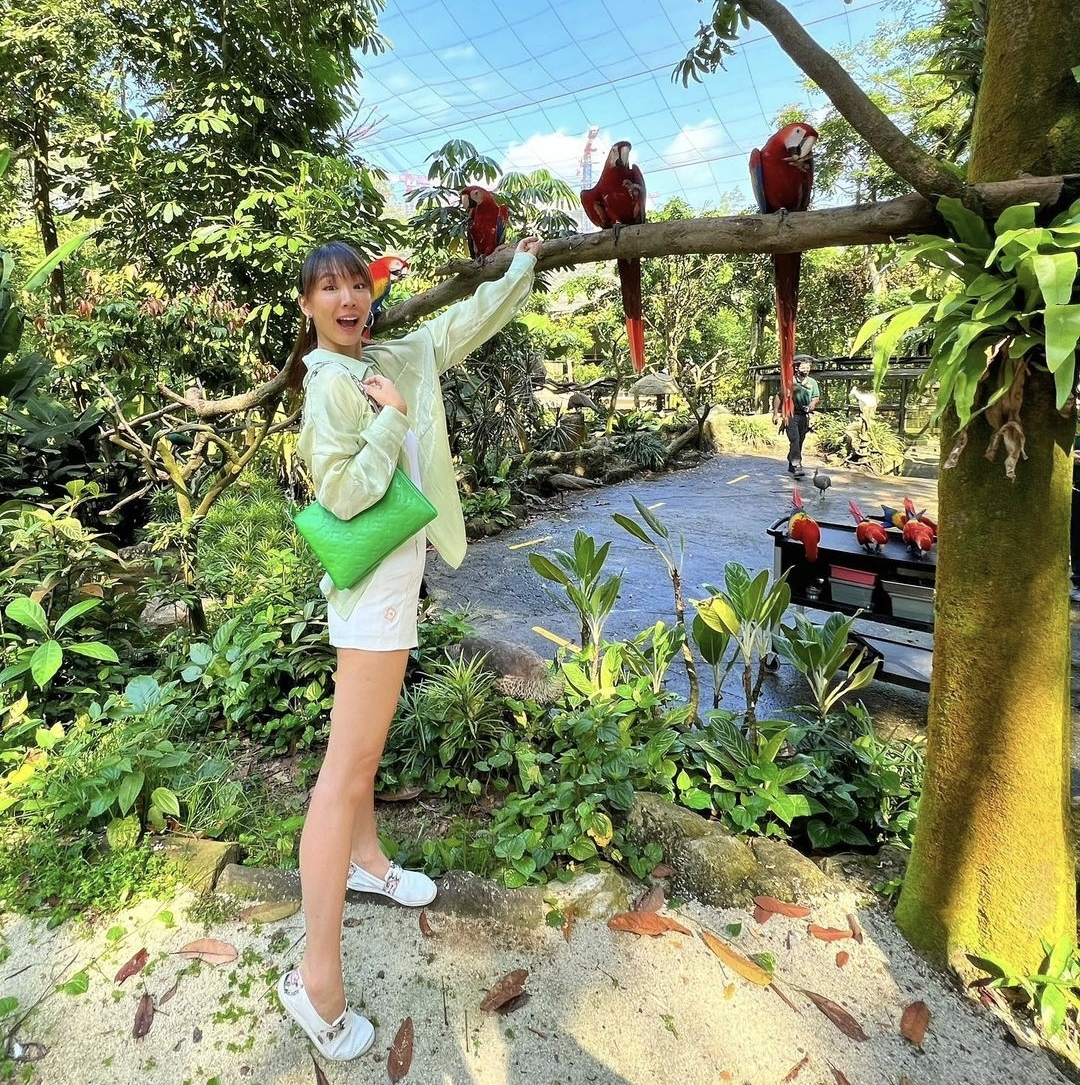 Julie Tan
Julie looks like she's 29 going on 19 in this varsity-inspired look comprising of sporty jacket, cropped top, mini skirt and chunky sneakers.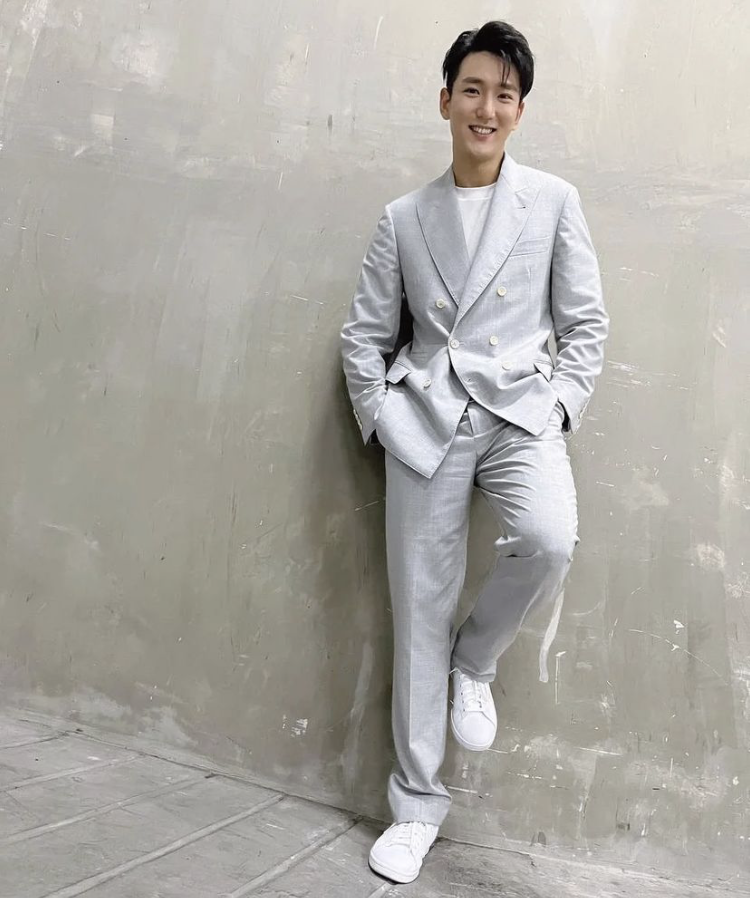 Zhai Siming
Siming, who was also at the virtual livestream event, kept his look clean and classic, donning a relaxed grey suit with a T-shirt and white kicks.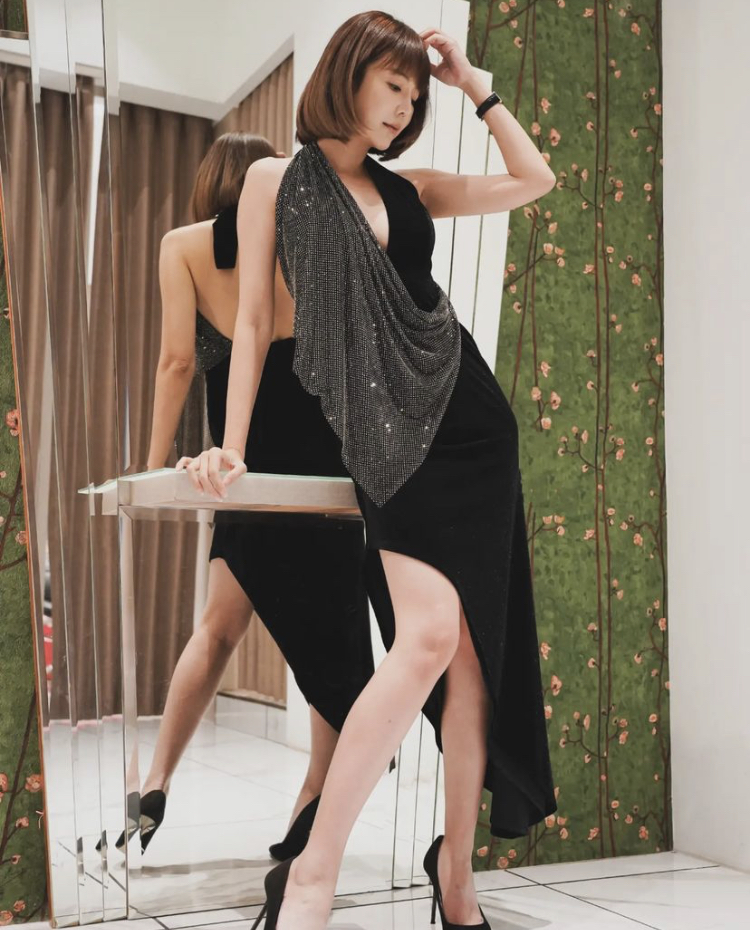 Tong Bing Yu
Also going for minimalist chic was Bing Yu who looked effortless and elegant in this monogram long sleeve dress by Michael Kors.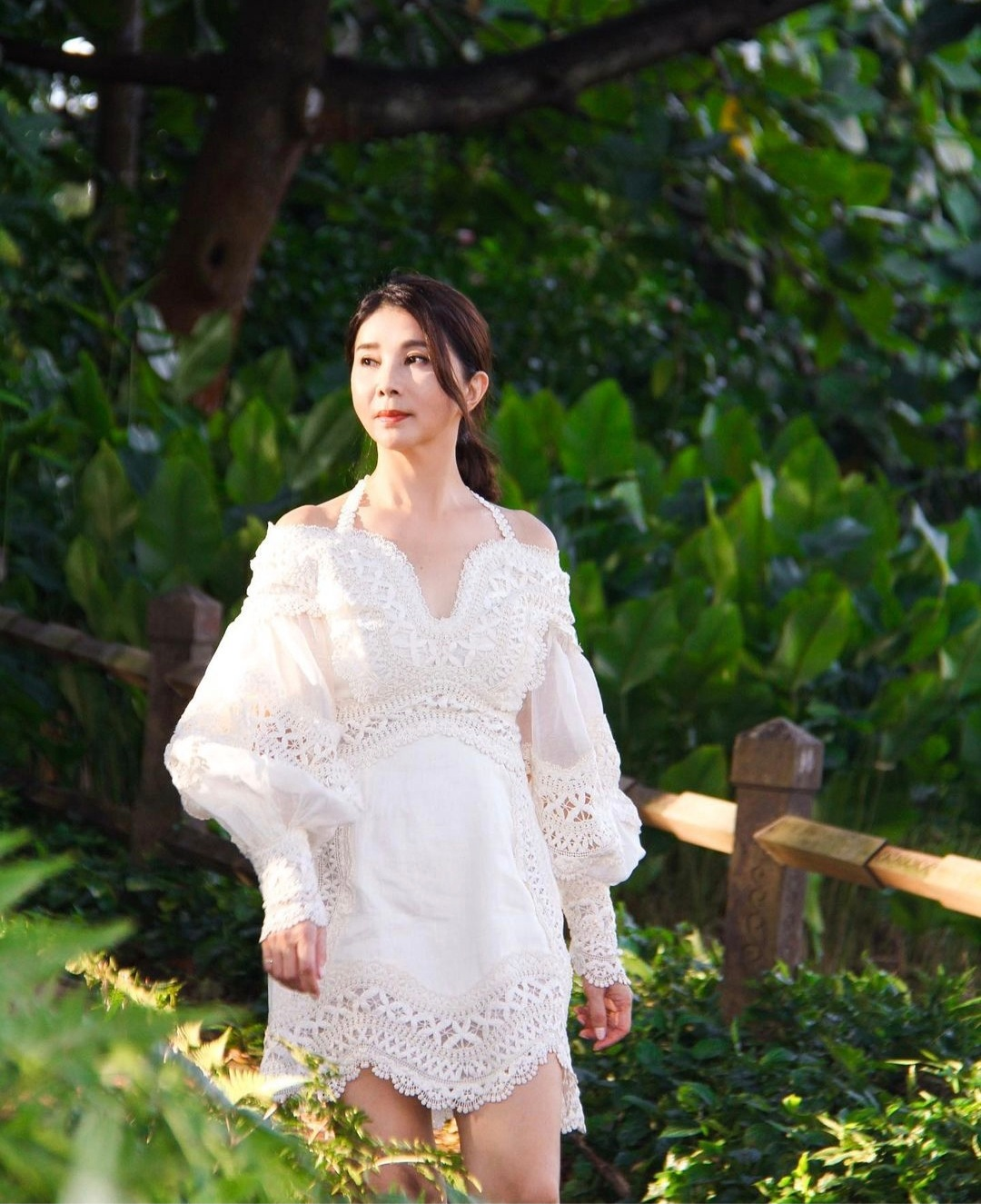 Chen Xiuhuan
Xiuhuan sure brought the huat with her cheongsam and accessories. Wish her cheongsam was in a more striking hue.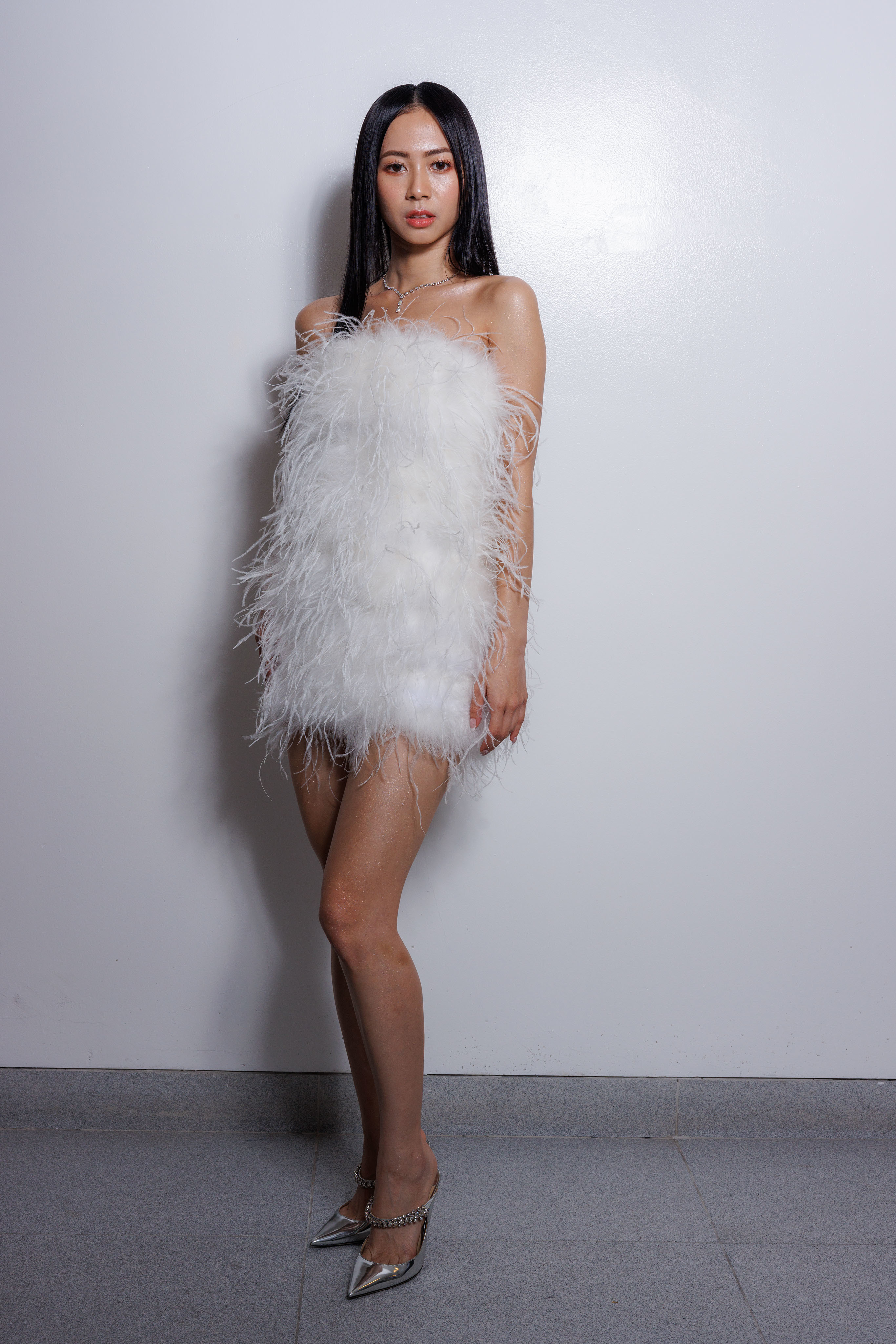 Bonnie Loo
Bonnie showed us a quick and easy way to huat up any outfit. Simply layer a vibrant red hot jacket and consider it done.