This Week's Best-Dressed Local Stars: Jun 4-11
The most stylish celeb OOTDs of the week.
This week, stars like Joanne Peh, Ayden Sng, Jade Rasif and Jesseca Liu, stood out with their bright and bold looks, while Fiona Xie showed us how to dress for a vacay in style. Read on for more.
Ayden Sng
Few guys can pull off something as daring as pink co-ords, but those who do look hot. Case in point: Ayden who dripped attitude in the crystal embellished pink set by Dolce & Gabbana. The crossbody is the cherry on top.
Tay Kewei, Alfred Sim, Shen Momo and Xiao Pianpian
We can always count on the Sims to pull out all the stops for theme parties and photoshoots. Following their gangster-themed shoot in 2017, the fun-loving fam are back for an updated shoot, this time with Xiao Pianpian. Everything from their facial expressions to the gold necklaces and tux were on point.
Fiona Xie
Fiona, who is Capri, Italy, showed us how to dress for a vacay in style. She paired her Self Portrait cutout swimsuit with a matching asymmetrical maxi skirt, accessorising with bandana and oversized sunnies for extra glam.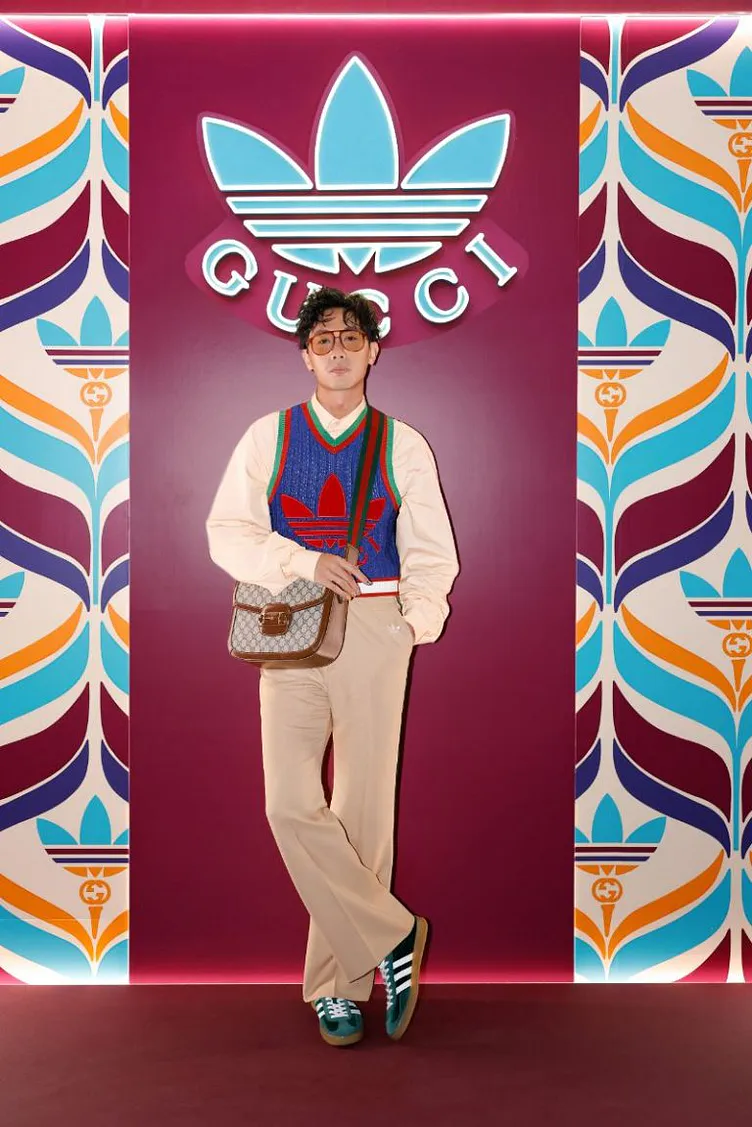 Desmond Tan
Spotted at the Adidas x Gucci party this week was Desmond who went for a geeky chic look, teaming a tiny vest with oversized shirt and pants.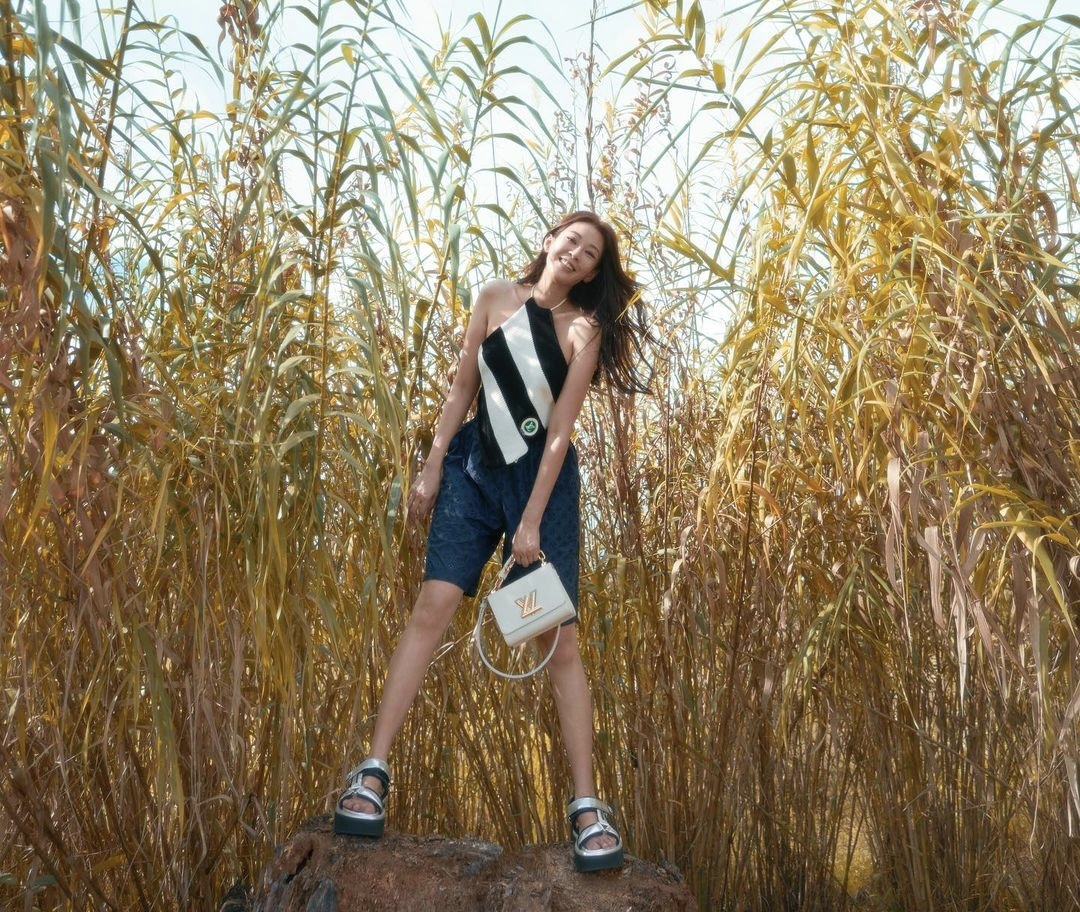 Jesseca Liu
Jesseca swapped her usual feminine style for this sporty yet stylish ensemble by Louis Vuitton. We're still on the fence about the platform sandals, though.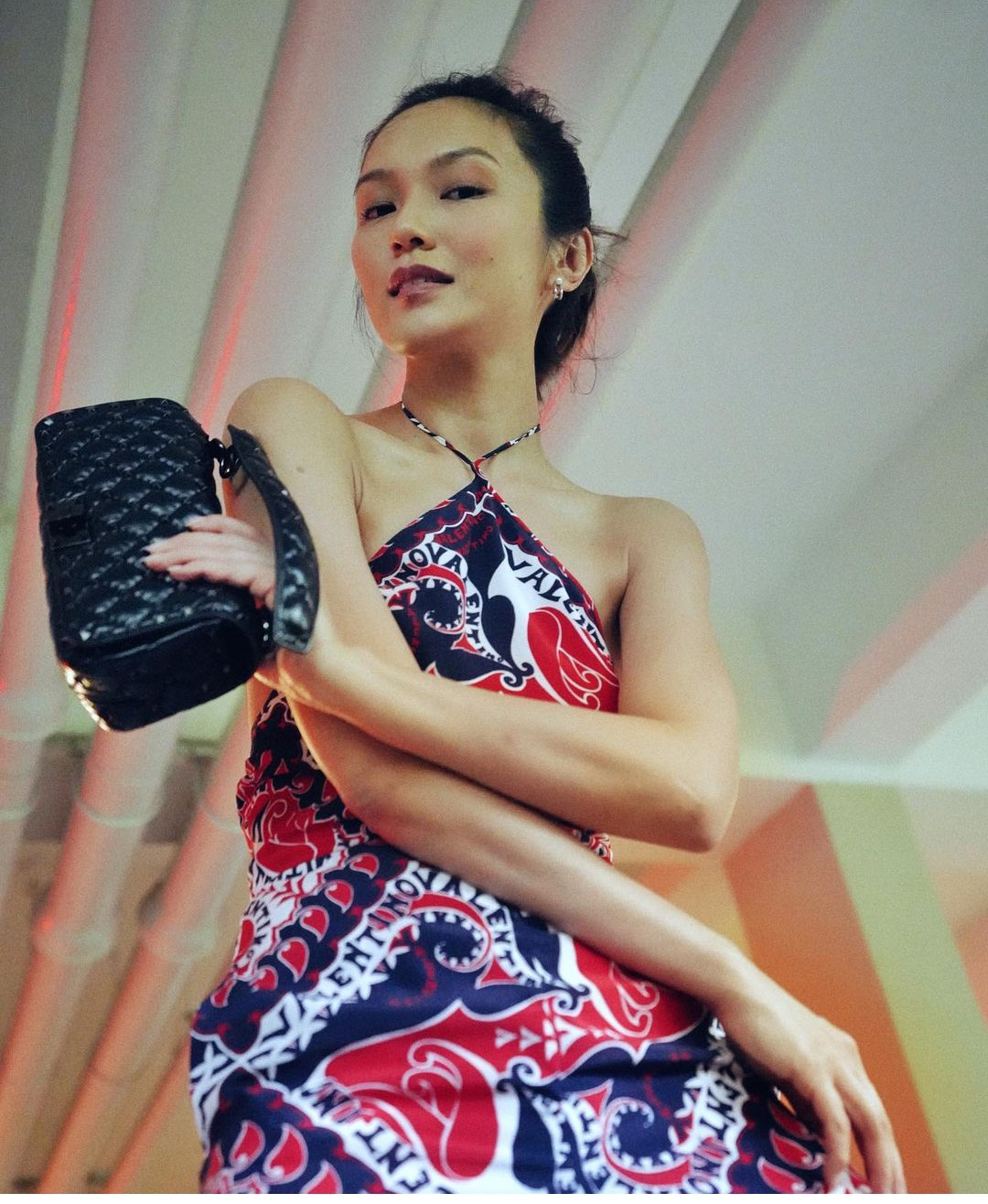 Joanne Peh
Nowhere to go? No problem. Joanne got all dolled up in bright prints to perk herself up and boy does she look stunning. In case you're wondering, her halter jumpsuit is from Valentino.
Carrie Wong
Carrie contrasted an off-shoulder black frock with a blue bucket bag and oversized sunnies by Alexander McQueen for a part classic, part glamorous look.
Jade Rasif
It was a triple denim kind of day for Jade who was spotted in a classic denim jacket, Prada bralette and jeans at Gastrobeats.
Rebecca Lim
From the megawatt smile to the oversized sunshine yellow dress and contrasting blue Valentino bag, we love everything about Becks' OOTD.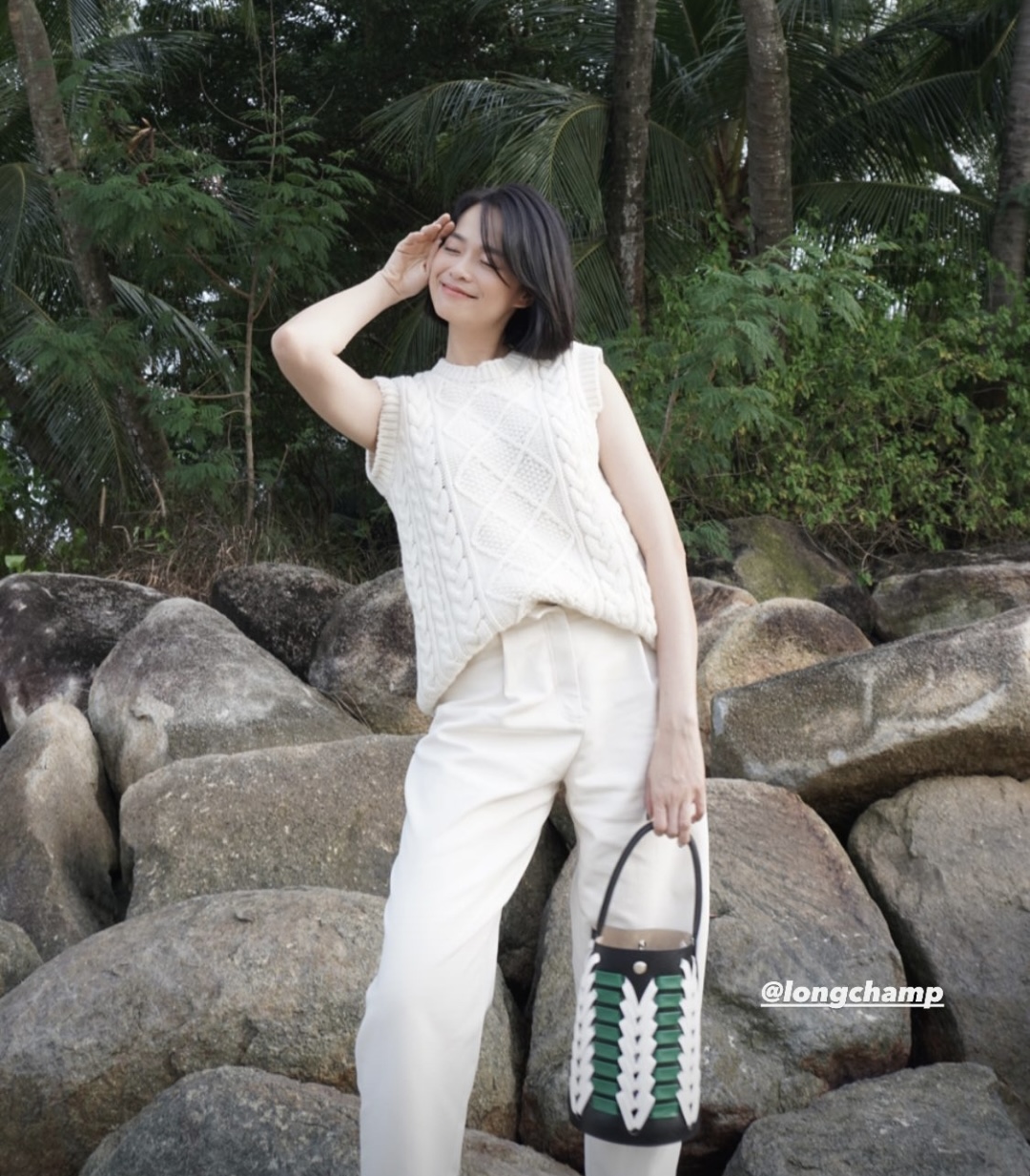 Felicia Chin
While it's probably not the best idea to wear a knit top in this heat, we like how Felicia juxtaposed her white getup with a contrasting colour bucket bag by Longchamp.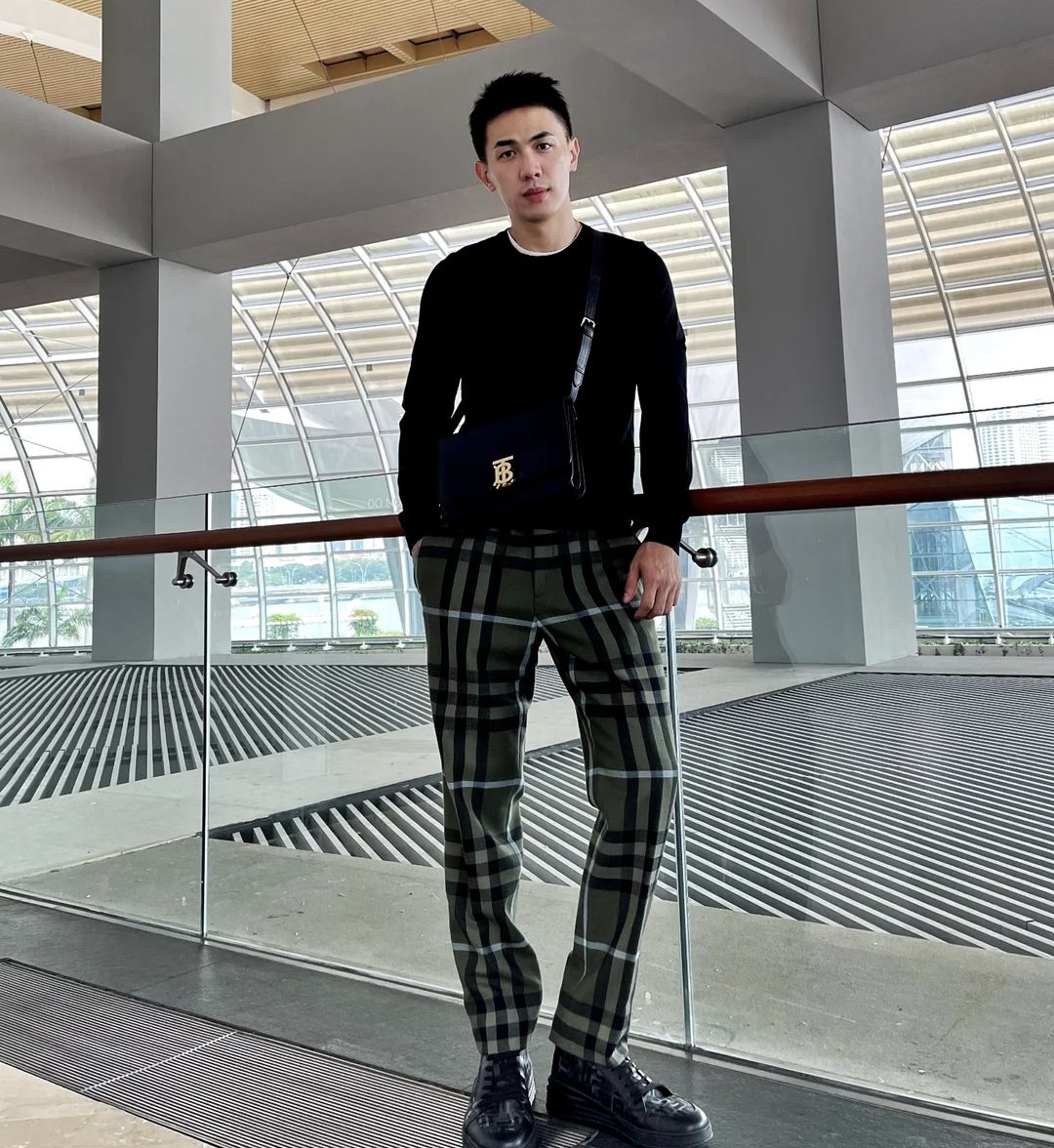 Nick Teo
Nick, who recently changed his Chinese name, paired a classic black pullover with Burberry checked pants and crossbody, for a weekend-ready getup that looks casual and cool.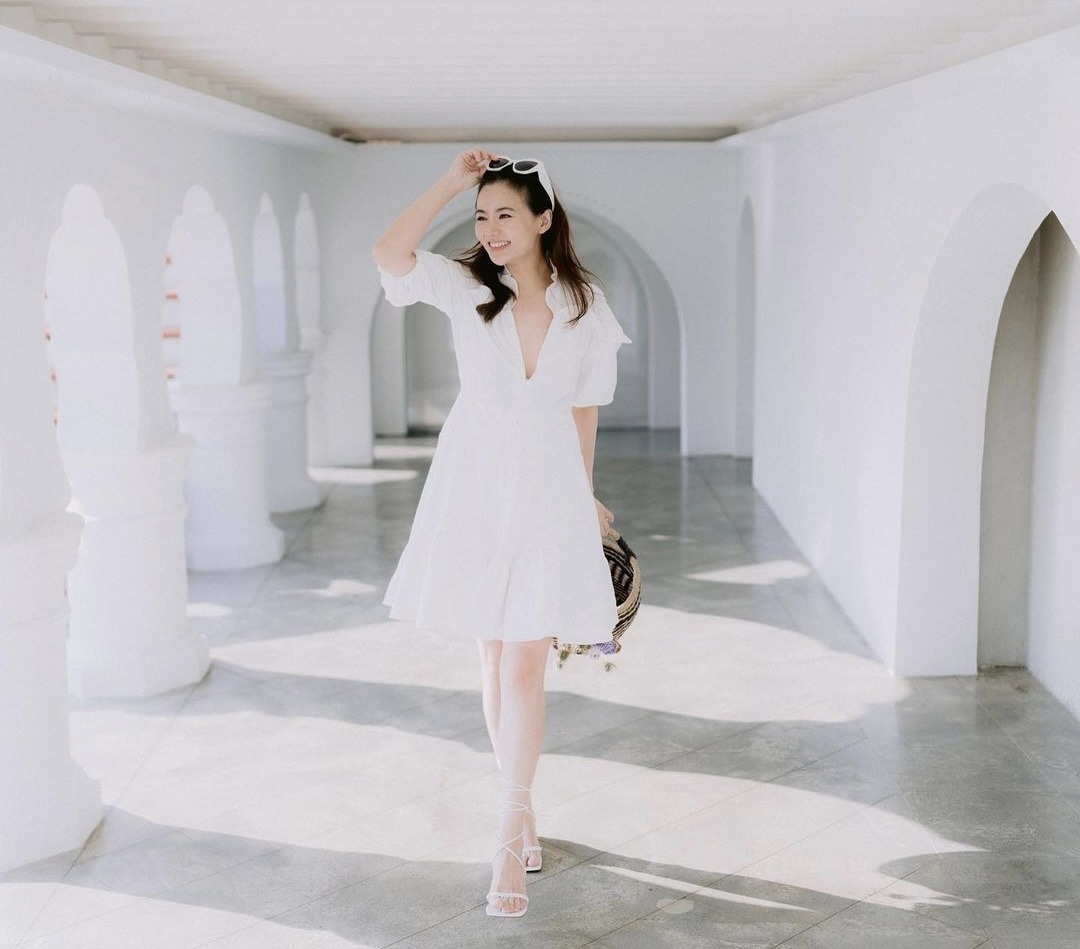 Cheryl Wee
Every girl needs a little white dress and Cheryl looks gorgeous in hers. Classy yet flirty, the crispy frock is one of the designs from her collab with Indonesian label Evee.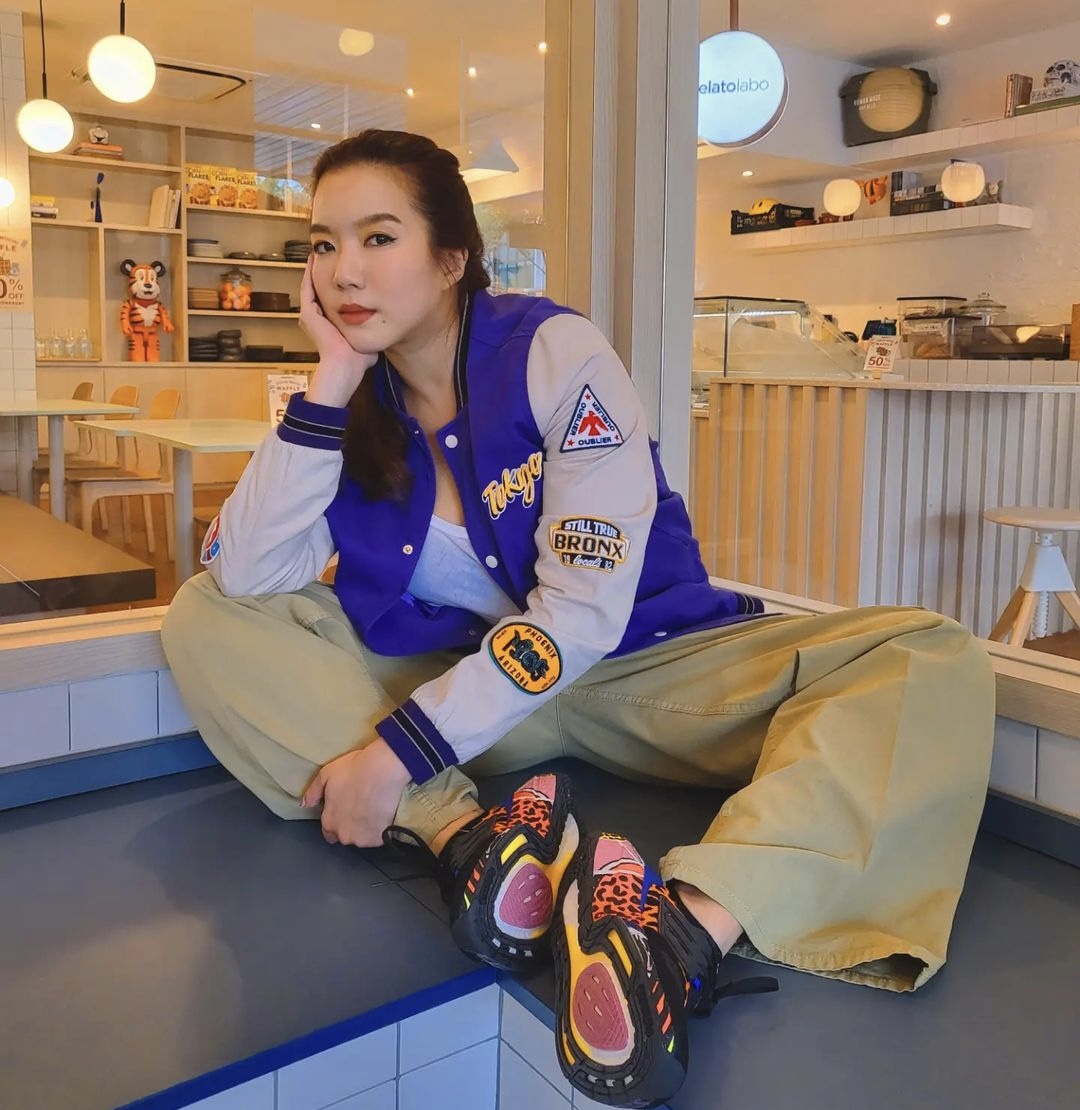 Rui En
Rui En went for a too-cool-for-school look this week, layering a varsity jacket over a simple top and pants combo and topping it off with a pair of bold leopard print kicks.
Cynthia Koh
If colours reflect our mood, we're guessing Cynthia's feeling extra cheery and confident in this bright orange wrap dress.
Eleanor Lee
Accessories on point. Eleanor slayed her glamorous look by elevating her blazer dress with OTT chunky earrings and necklace, killer heels and a party-ready bag by Saint Laurent.
Nathan Hartono and Kimberly Wang
The new Adidas x Gucci collection perfectly reflects when luxe meets athleisure. We especially dig the retro and preppy touches on the stylish pieces on Nathan and Kimberly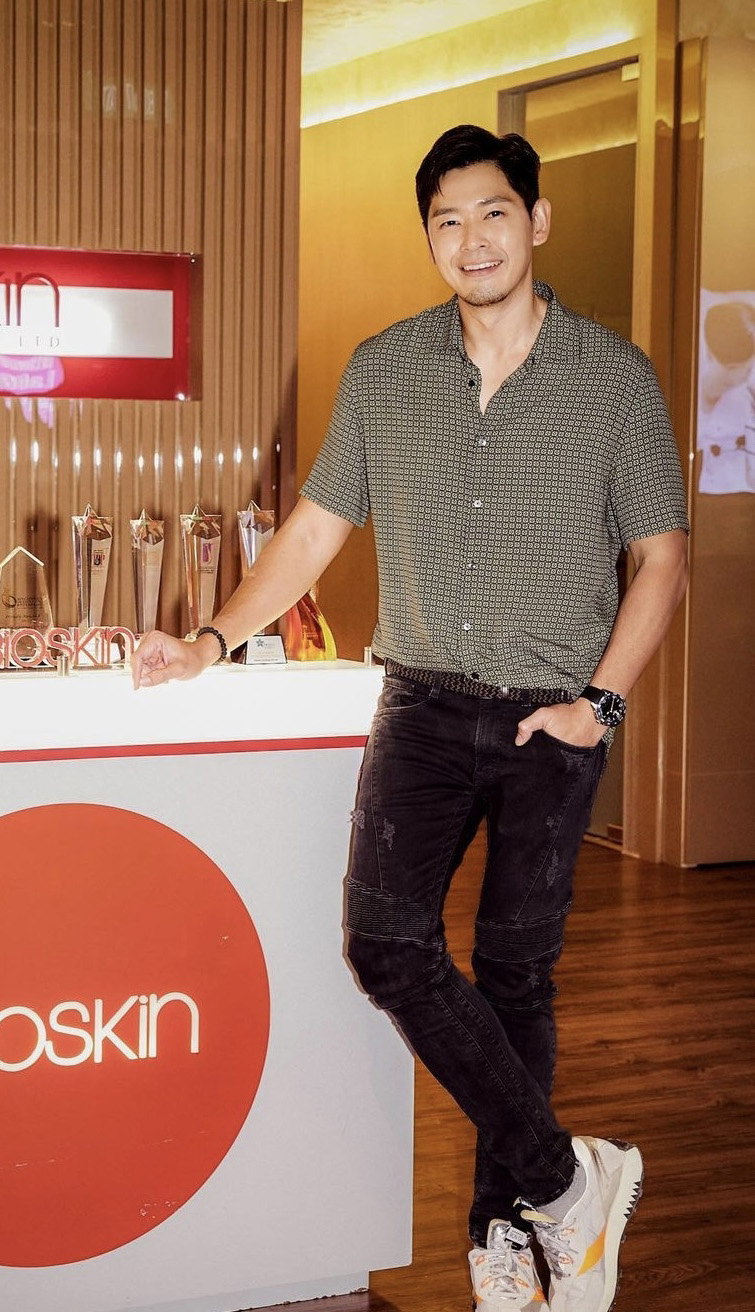 Romeo Tan
Romeo jazzed up his black ensemble by going for pattern play, reaching for a printed short sleeve shirt and patterned belt.
Glenn Yong
From the cream white suit to the beautiful castle backdrop, Glenn who's in Sydney, looked like a prince who'd just stepped out of a fairytale.
Jasmine Sim
Not all shirts are created equal and Jasmine's striped shirt features a deconstructed design that turns her OOTD into a statement-making one.