This Week's Best-Dressed Local Stars: May 28 – Jun 4
The most stylish celeb OOTDs of the week.
From the glam and chic ensembles spotted on Rui En, Desmond Tan, Xu Bin and Sonia Chew, to the colourful pieces on Chantalle Ng, Joanne Peh, and JJ Lin, here are the OOTDs that caught our eye this week.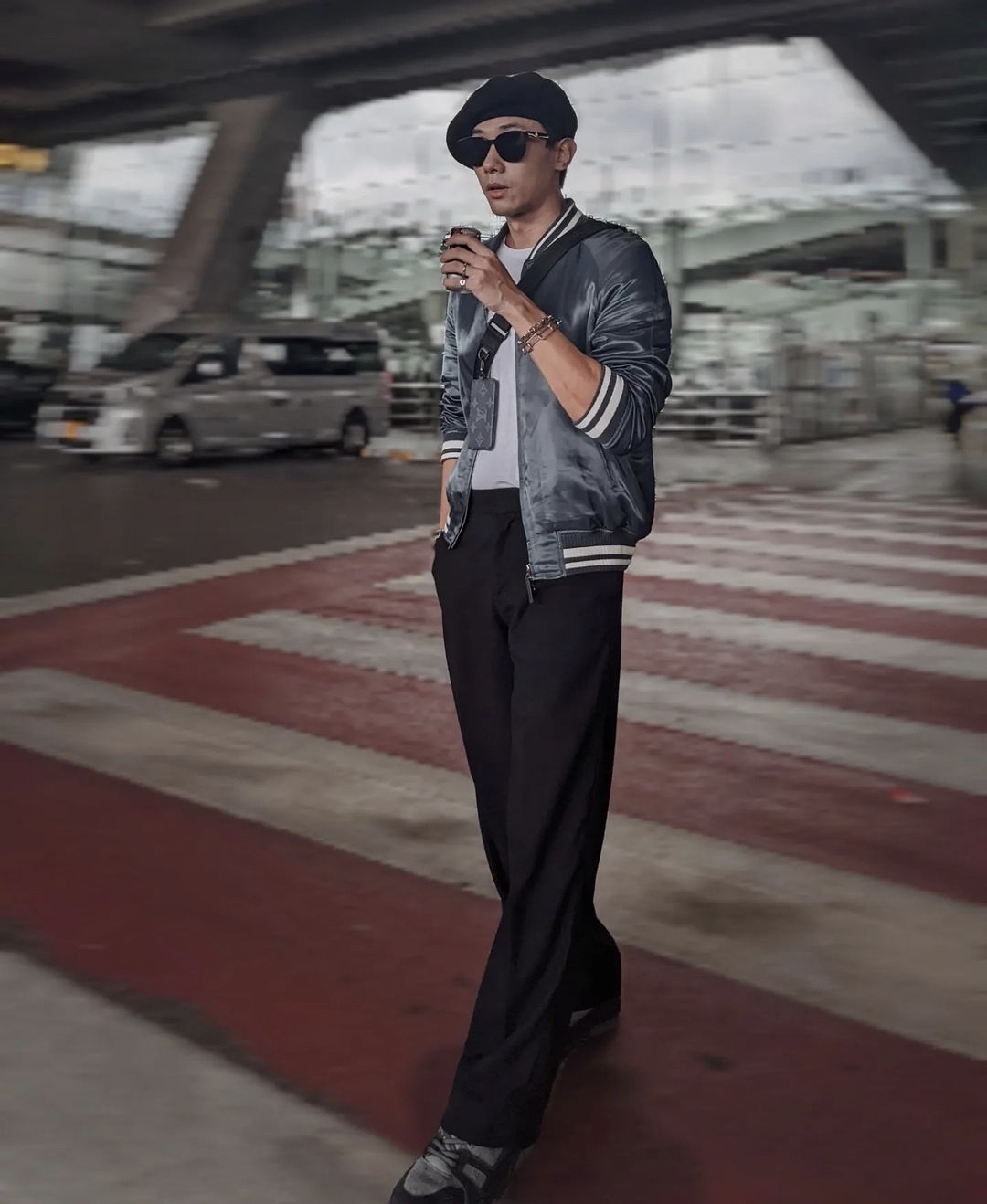 Desmond Tan
Desmond brought out the fun in fashion, styling clashing pieces such as a bomber jacket and beret to create this unique outfit during his trip to Bangkok.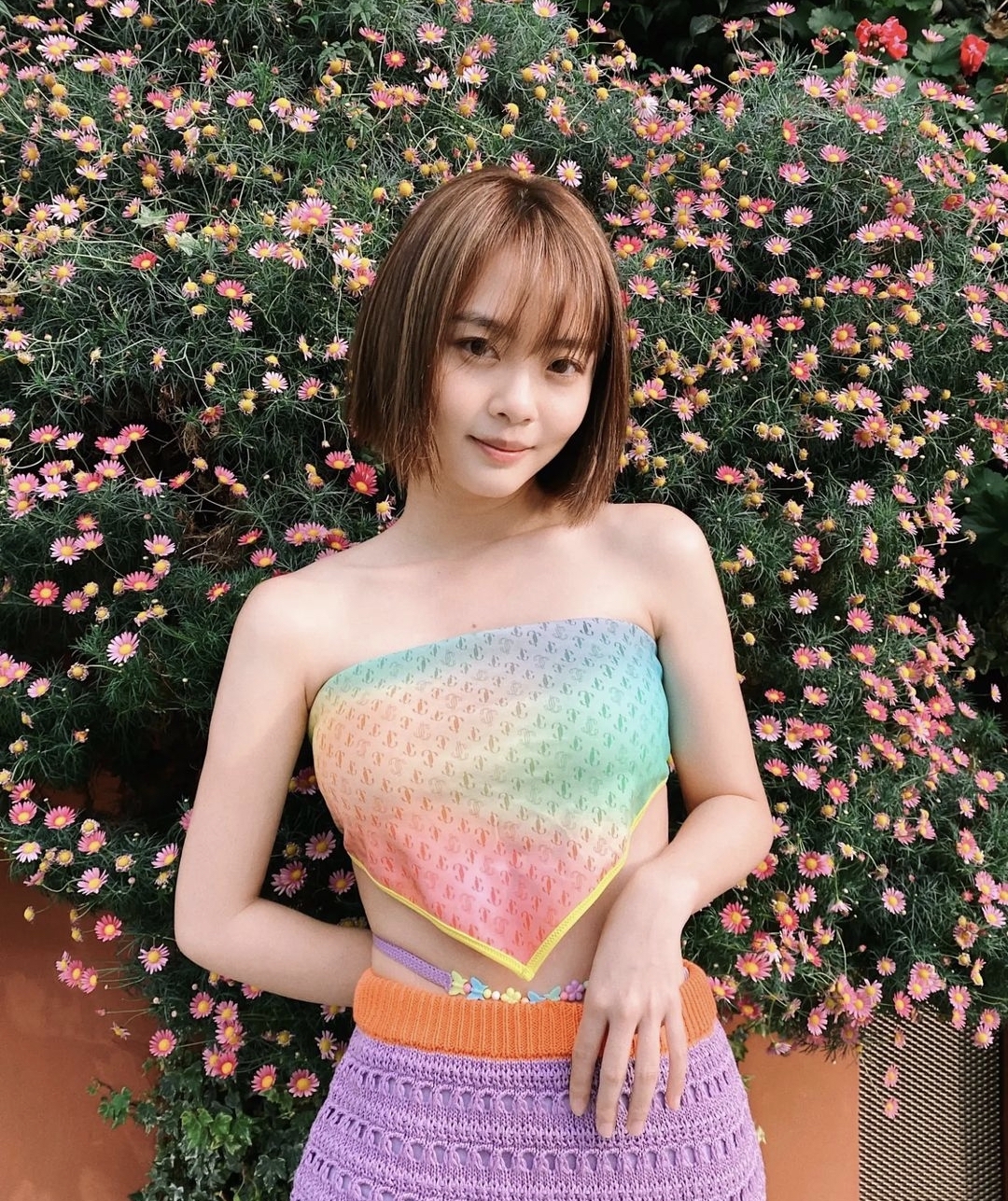 Chantalle Ng
Not only are we in love with Chantalle's new bob and blunt bangs, we also can't take our eyes off her cute Jimmy Choo rainbow top (it's actually a bikini top) and equally colourful crochet skirt.
Zoe Tay
Mixing a classy white top with a bold, printed skirt, Zoe's office-ready look here will have no problem standing out in the CBD crowd.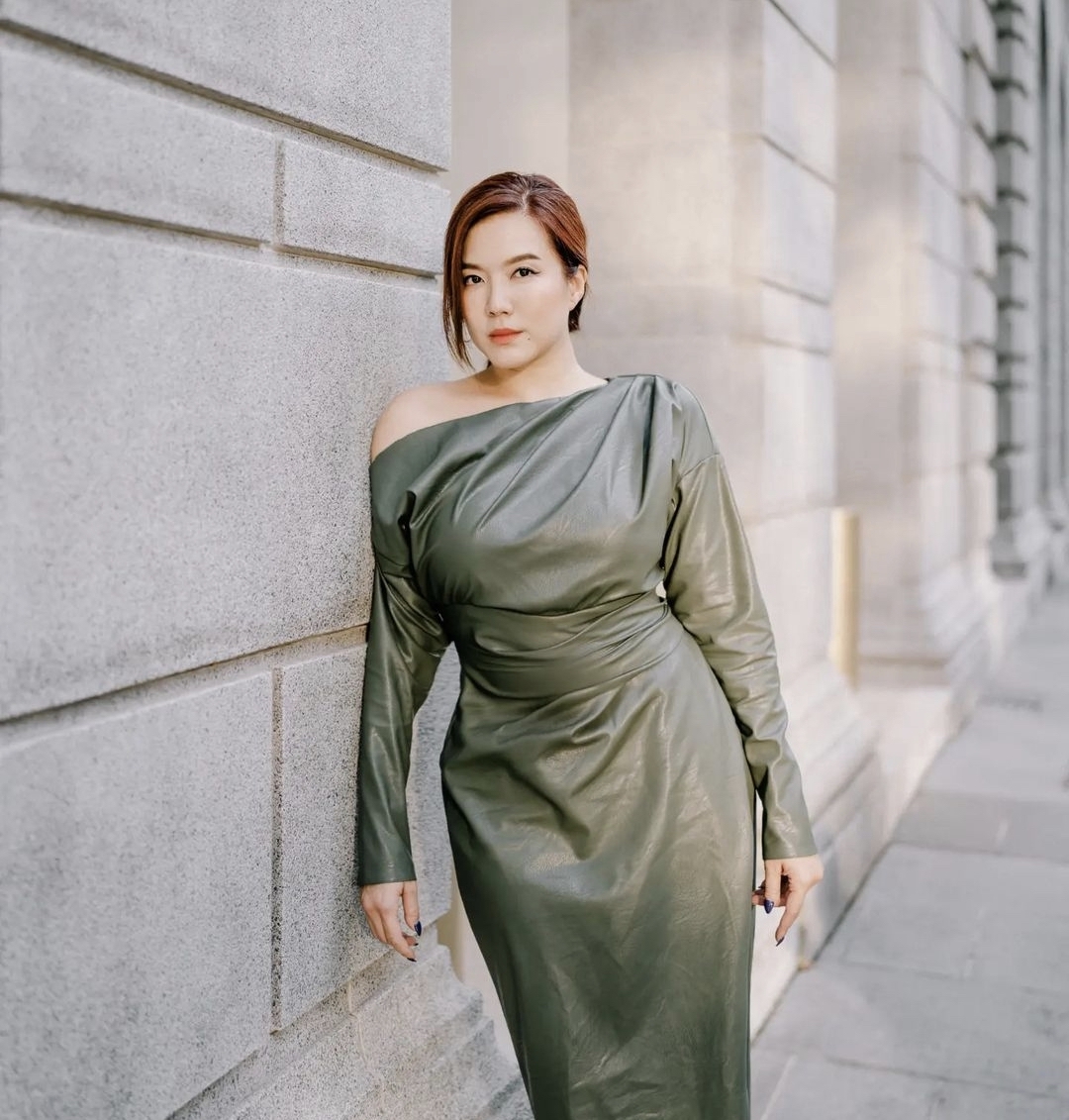 Rui En
Why do we feel like we've seen Rui En in a black version of this one-shoulder dress before? Nevertheless, we think the actress nailed the red carpet-worthy number like a pro.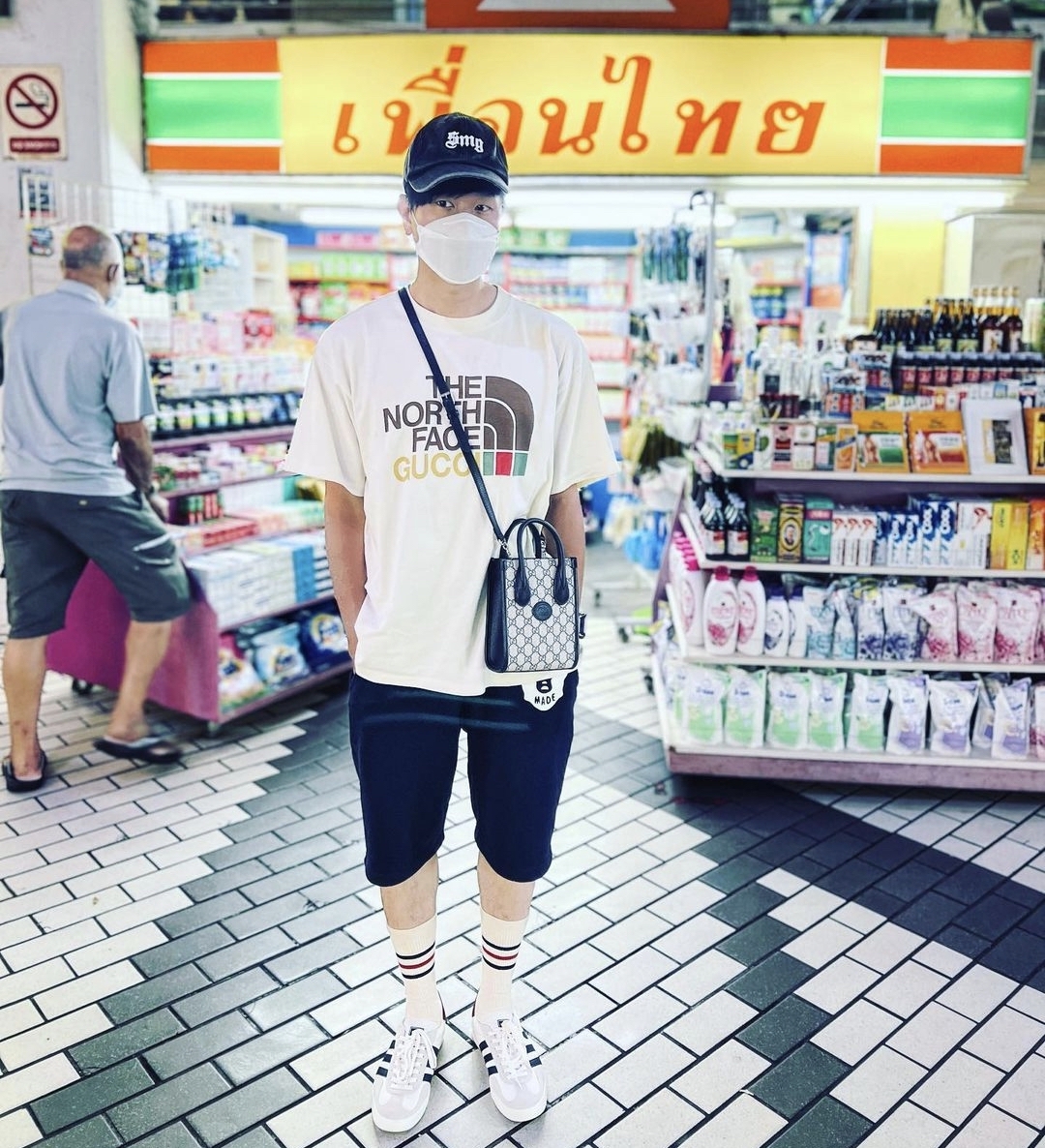 JJ Lin
With the ongoing sweltering heat, T-shirt and berms are our go-tos these days. Looks like JJ's on the same page as us too, sporting a casual but atas Gucci ensemble that's elevated by designer monogram and prints. Our favourite? Those new kicks from the Adidas x Gucci collab.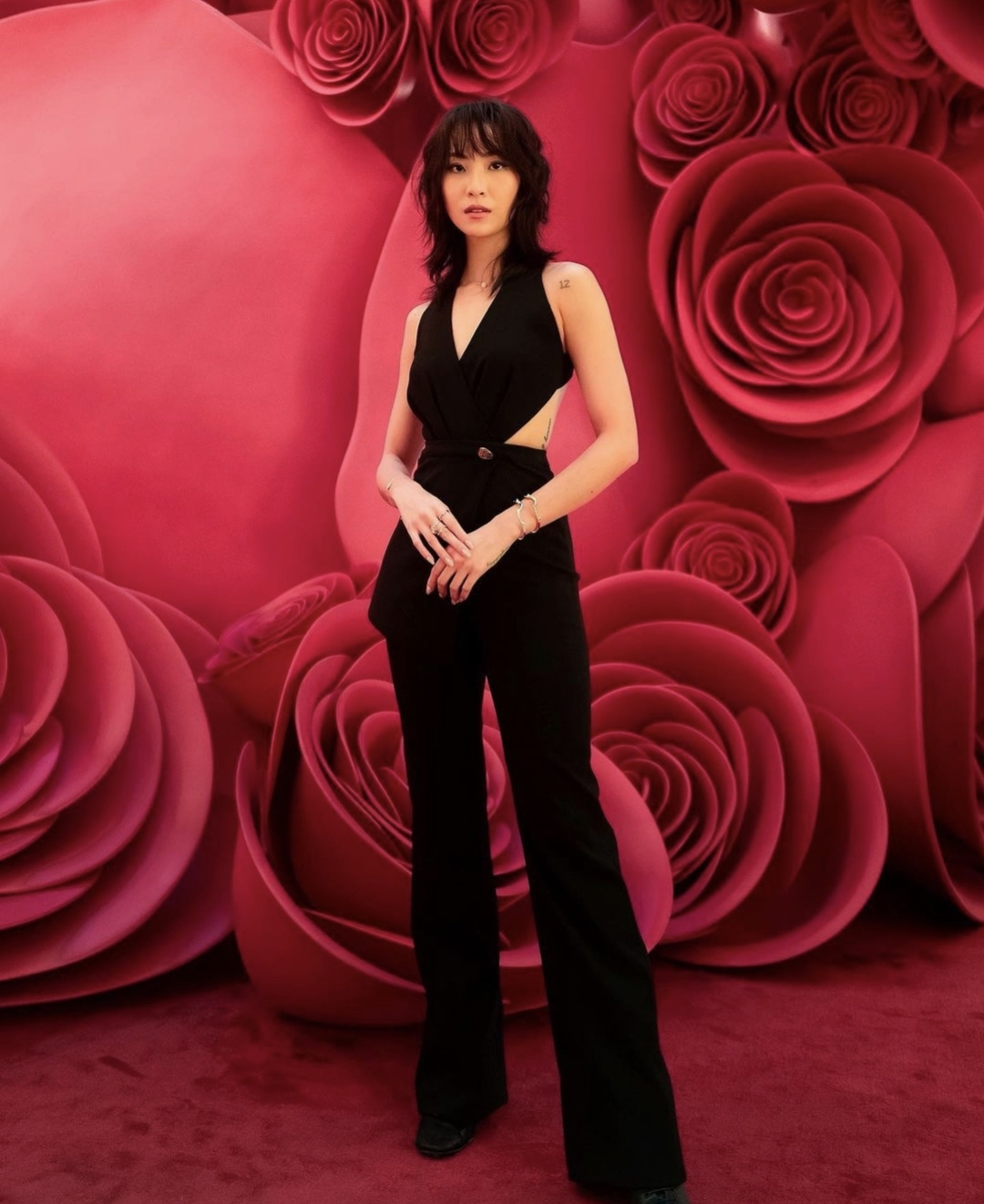 Sonia Chew
Sonia looked cool and edgy in the effortlessly cool jumpsuit that features cutouts on the side. Her tousled waves are the icing on the cake.
Elvin Ng
We can't be the only ones getting Squid Game vibes from Elvin's tracksuit by Dolce & Gabbana, right? While he nailed the sporty look, we're on the fence about the purse.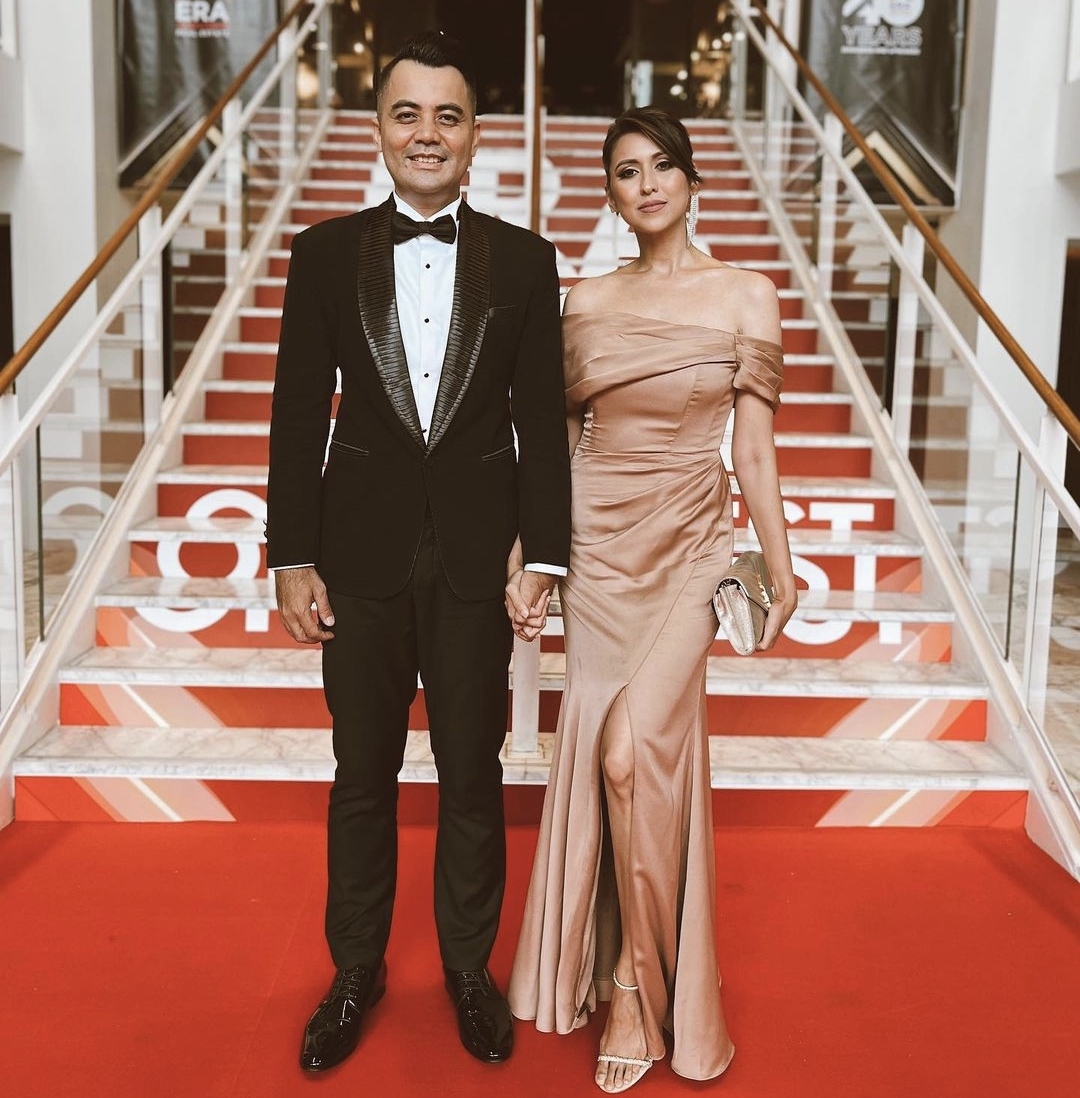 Nurul Aini
Nurul and her hubby were all dressed to the nines for a gala event and we must say the couple looked sharp and very glam. They'd easily bag the best-dressed award of the night if there was one.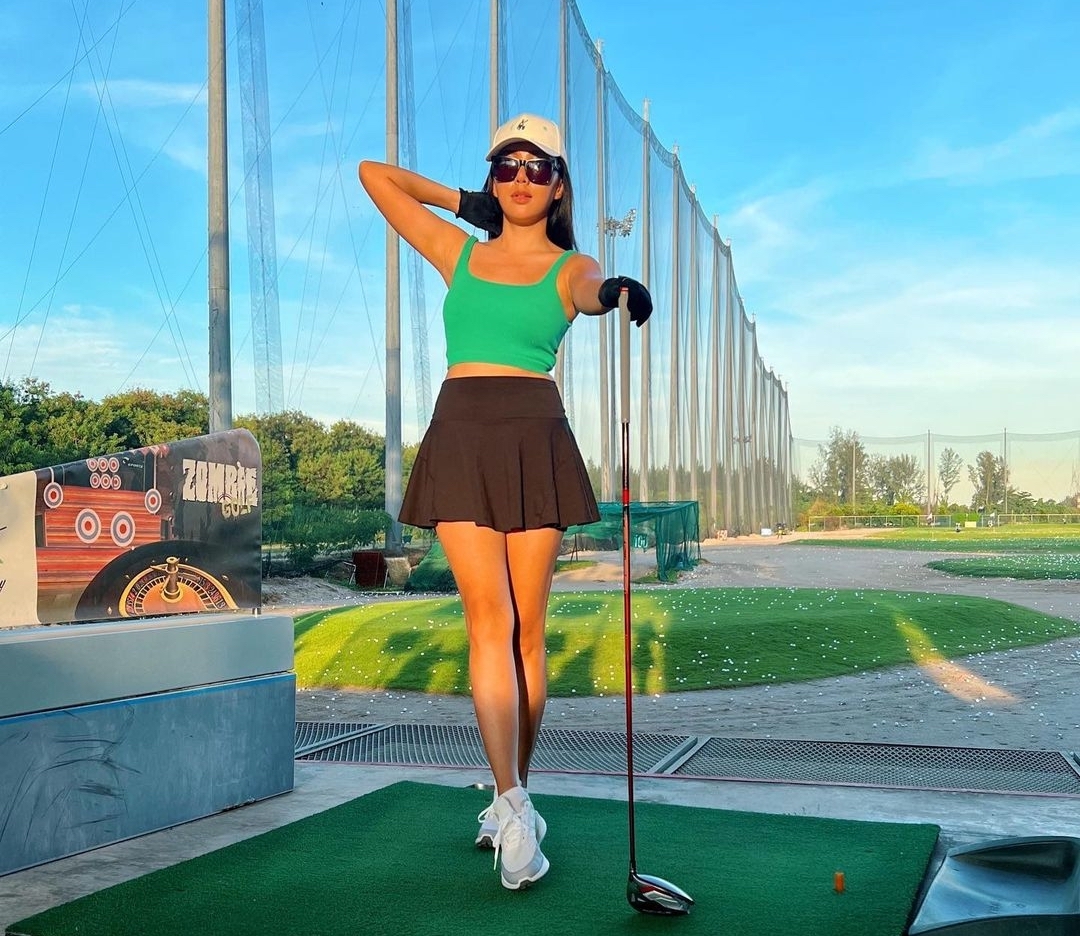 Jean Danker
Every occasion is a chance to dress up for Jean. From her cute bright green cropped top and mini pleated skirt to the trucker cap and sunglasses, Jean's got her golf outfit to a tee.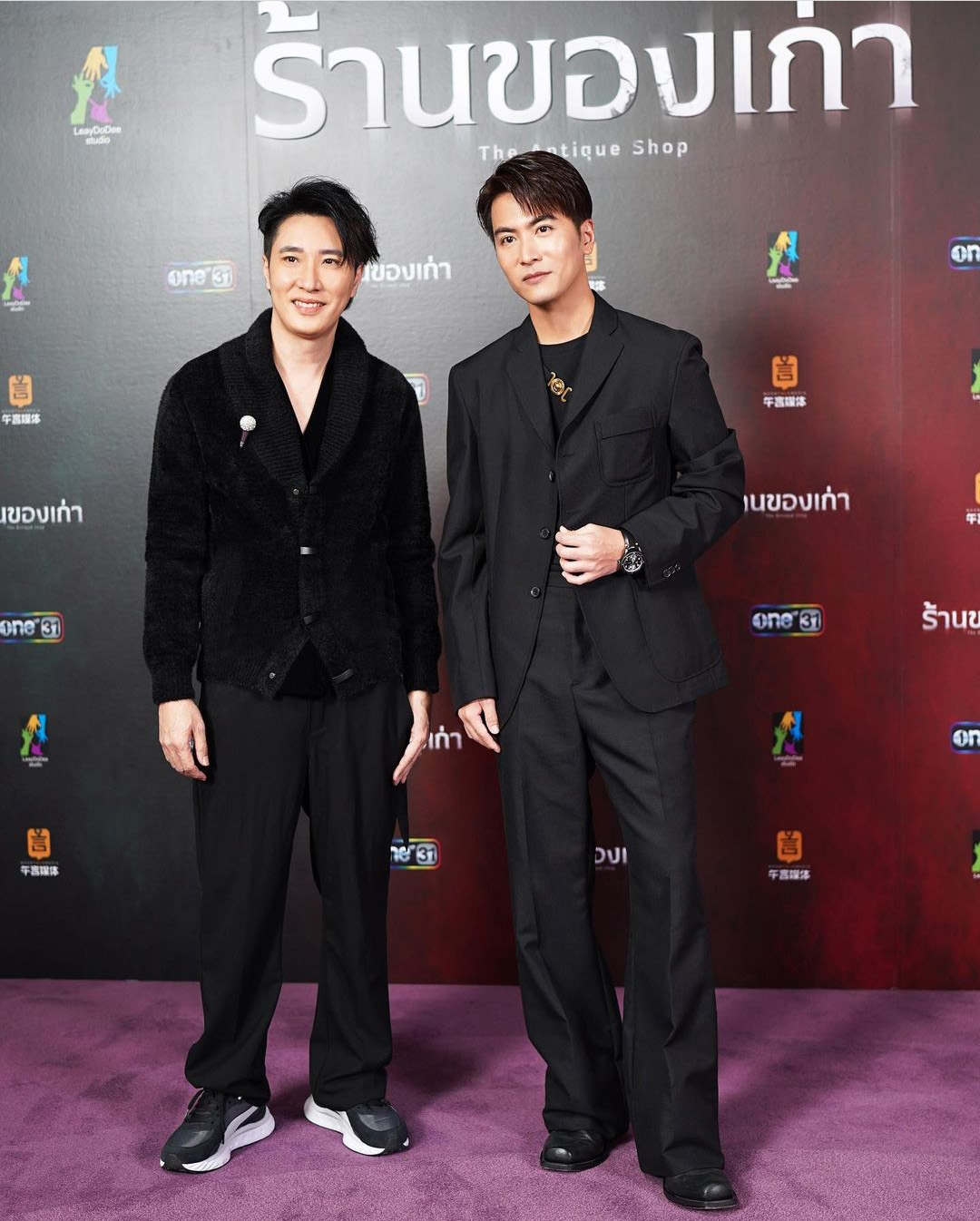 Xu Bin
Xu Bin, who attended the press con and premiere of his movie The Antique Shop in Bangkok this week, stuck to the horror flick's dark theme by donning an understated, black relaxed suit from Versace.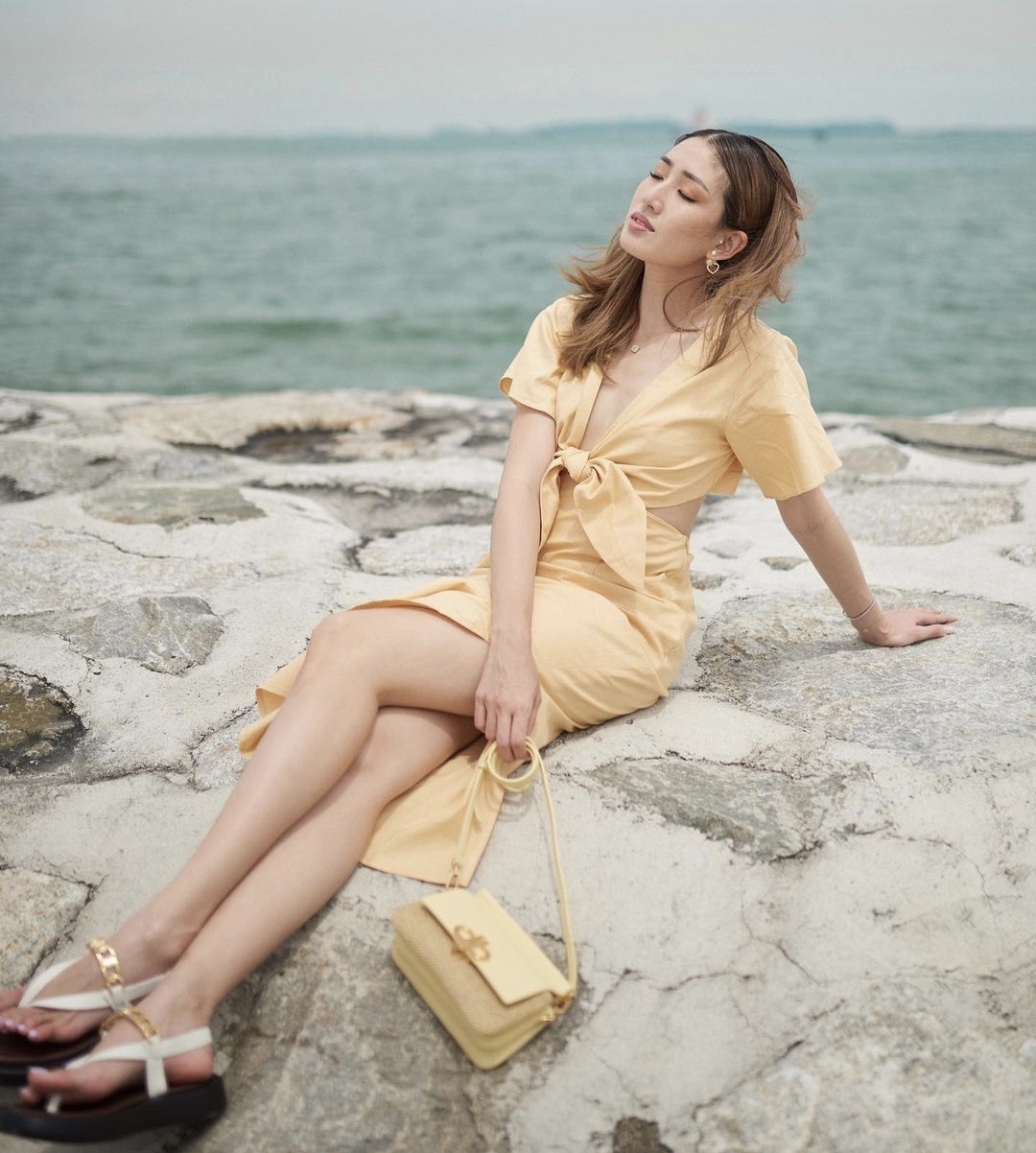 Kimberly Wang
We love everything about Kim's effortlessly chic OOTD, from the breezy tie-front dress, to the matching Pedro purse and even the backdrop.
Joanne Peh
Here's another easy to wear (and nail) outfit for the weekends. Joanne styled a white one-shoulder top with lavender skorts for a cute yet put together look.
Cheryl Wee
Cheryl, who was at the launch of Evian's sparkling water, was spotted in a glittery party-ready number that looked super on theme.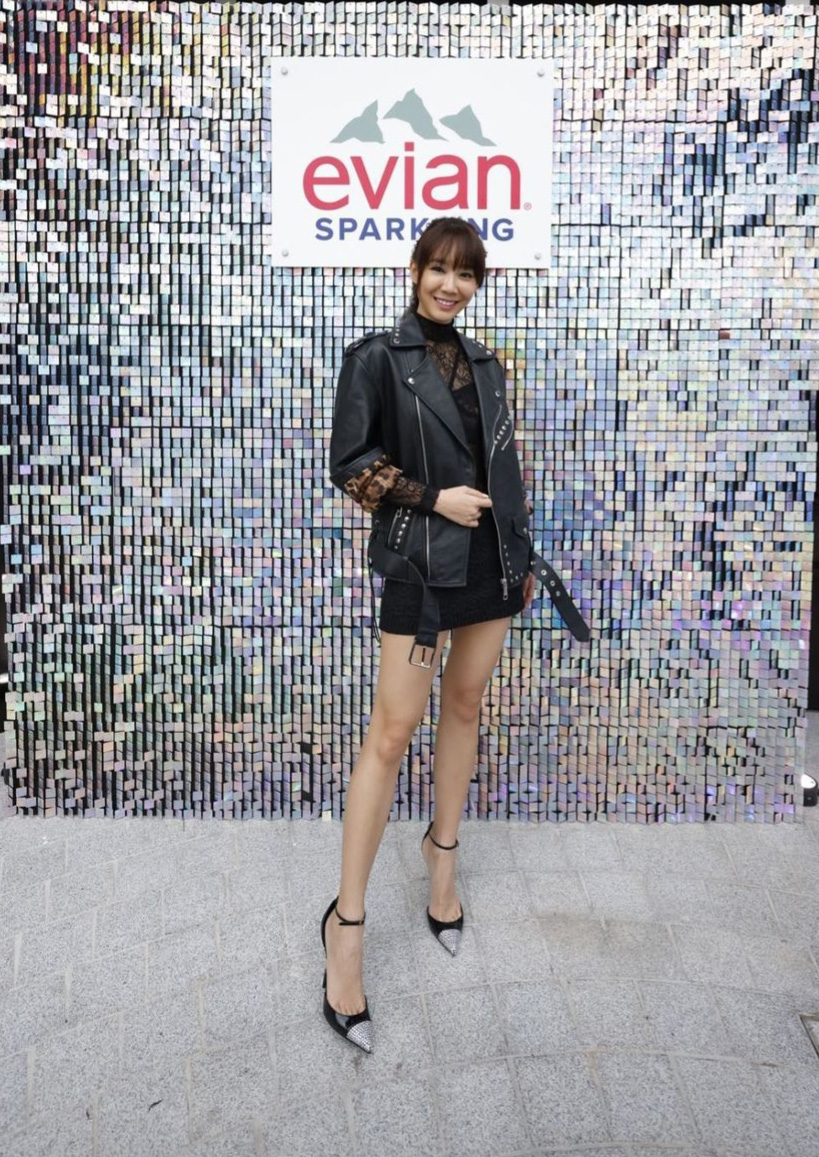 Julie Tan
Julie, who was also at the Evian event, went for an edgier look with a black lace mini and leather jacket (love the leopard print lining) by Dolce & Gabbana. She topped off the ensemble with a sprinkle of sparkle on her pointy heels.
Romeo Tan
Romeo had to don a sarong when he visited a temple during his trip to Bali and ended up looking unintentionally fashionable in the clashing print look. We like!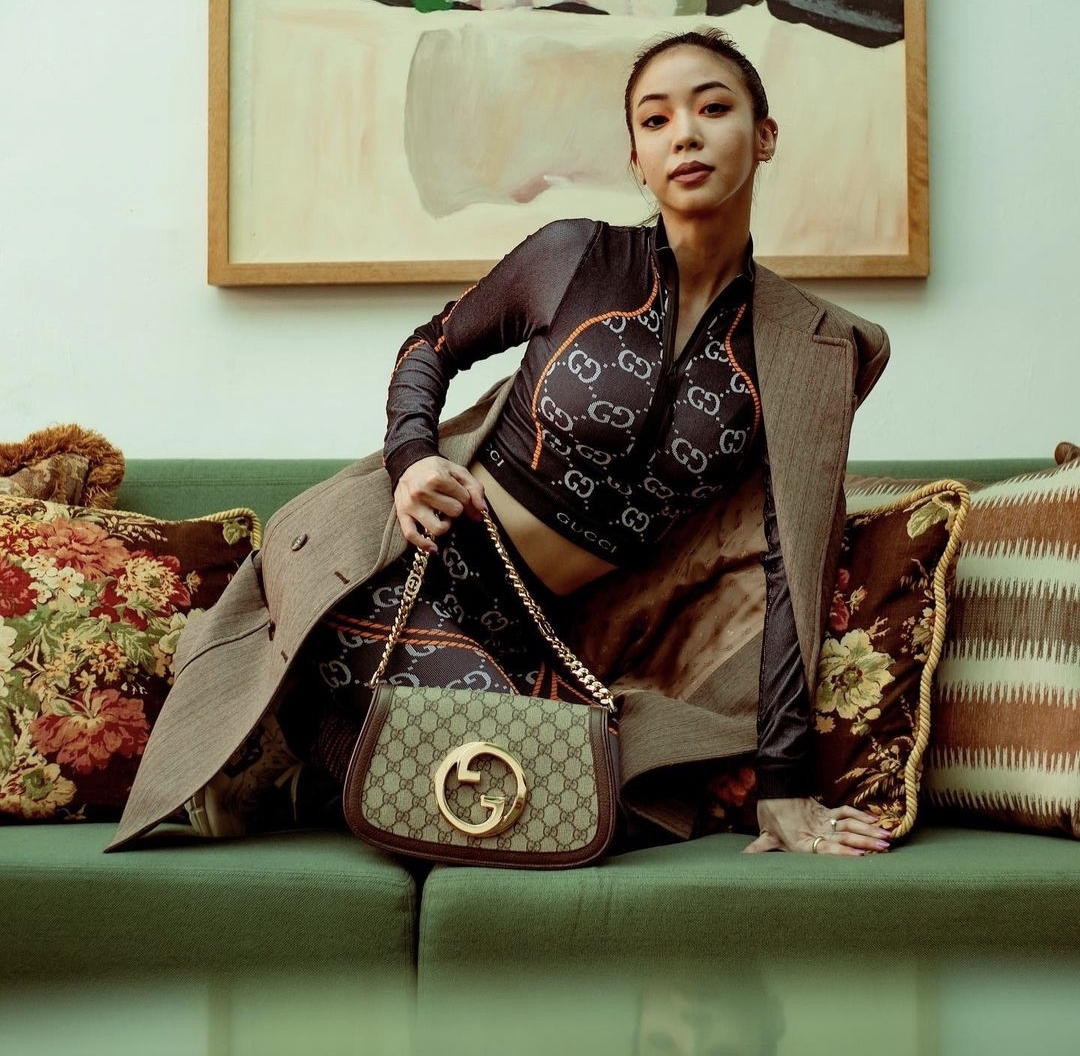 Amanda Chaang
Combining athleisure with 9-to-5 pieces, Amanda looked like she was set for a seamless transit from the gym studio to meeting room.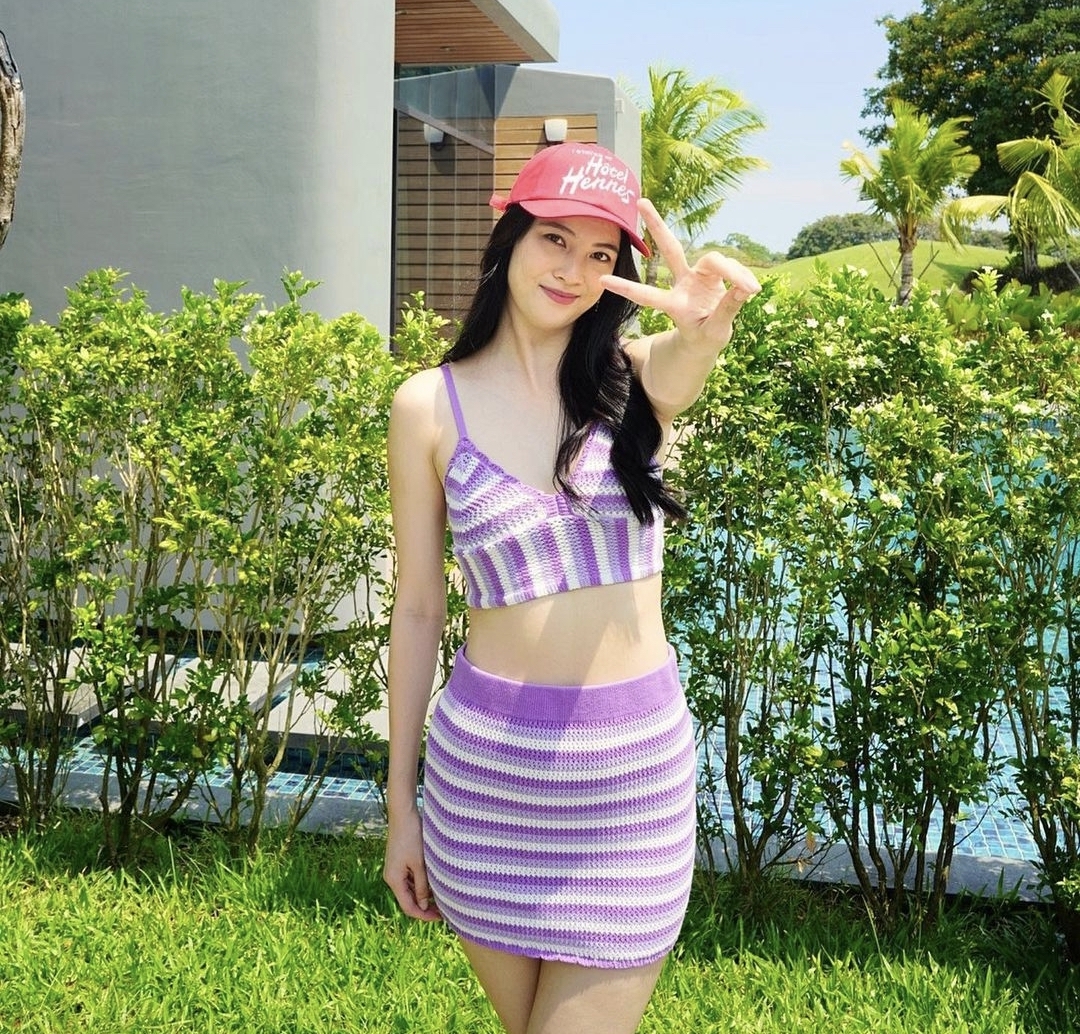 Tay Ying
Looking all cheery and kawaii — and ready to hit the beach — is Tay Ying who donned a matching crocheted striped set by H&M.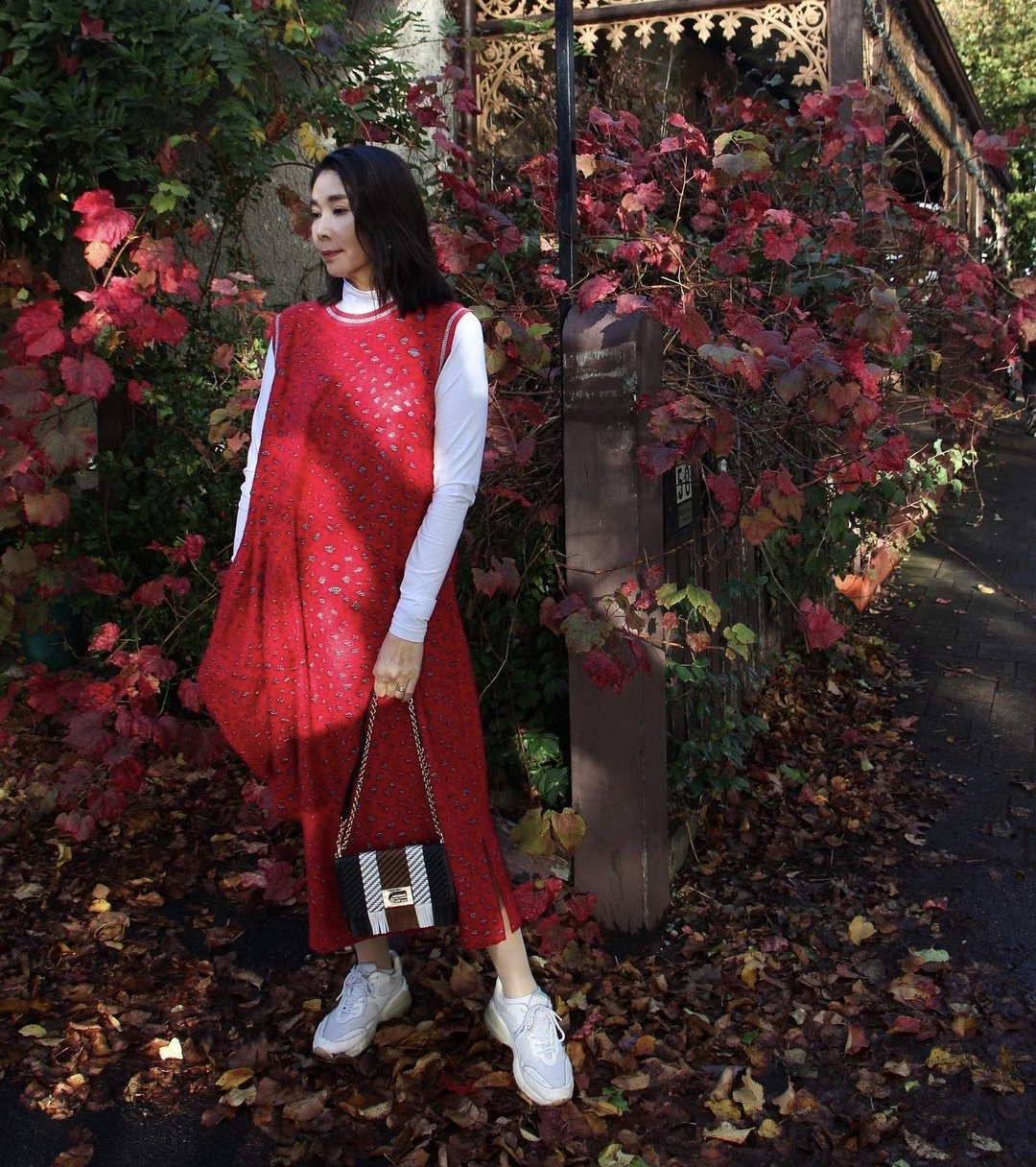 Chen Xiuhuan
We couldn't help but think of National Day when we saw Xiuhuan in this red and white combo. We especially like how she layered a sleeveless balloon dress over a turtleneck top for a fashion-forward touch.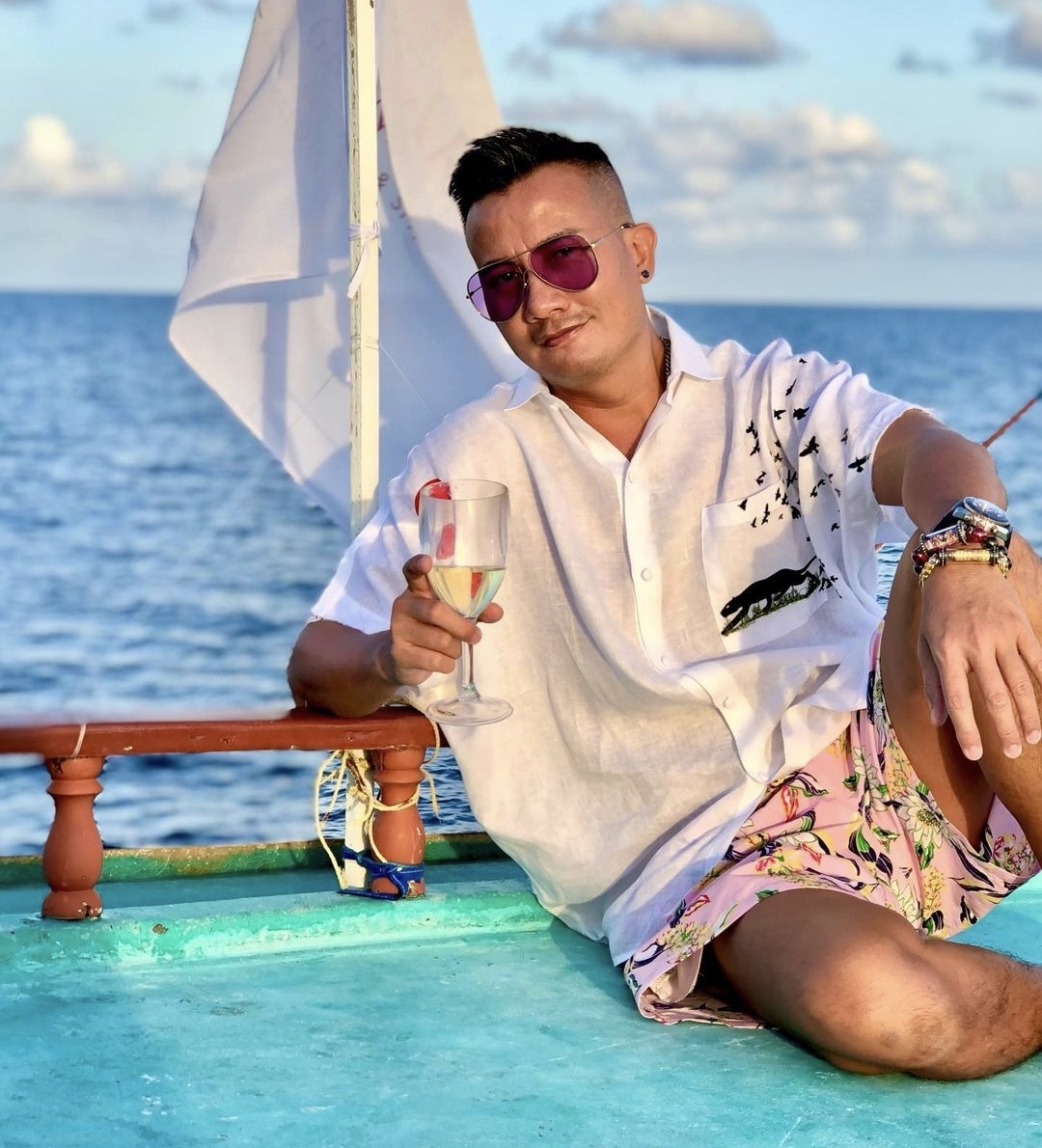 Chen Hanwei
Enjoying a day out in the sea, Hanwei jazzed up his OOTD with a pair of floral print pink shorts that perfectly summed up his joyous mood.
Zhang Zetong
Yup, you guessed right. That's a map motif on Zetong's shirt and bomber jacket by Fendi. With all the busy prints going on, we're glad he balanced it out with a pair of classic black pants.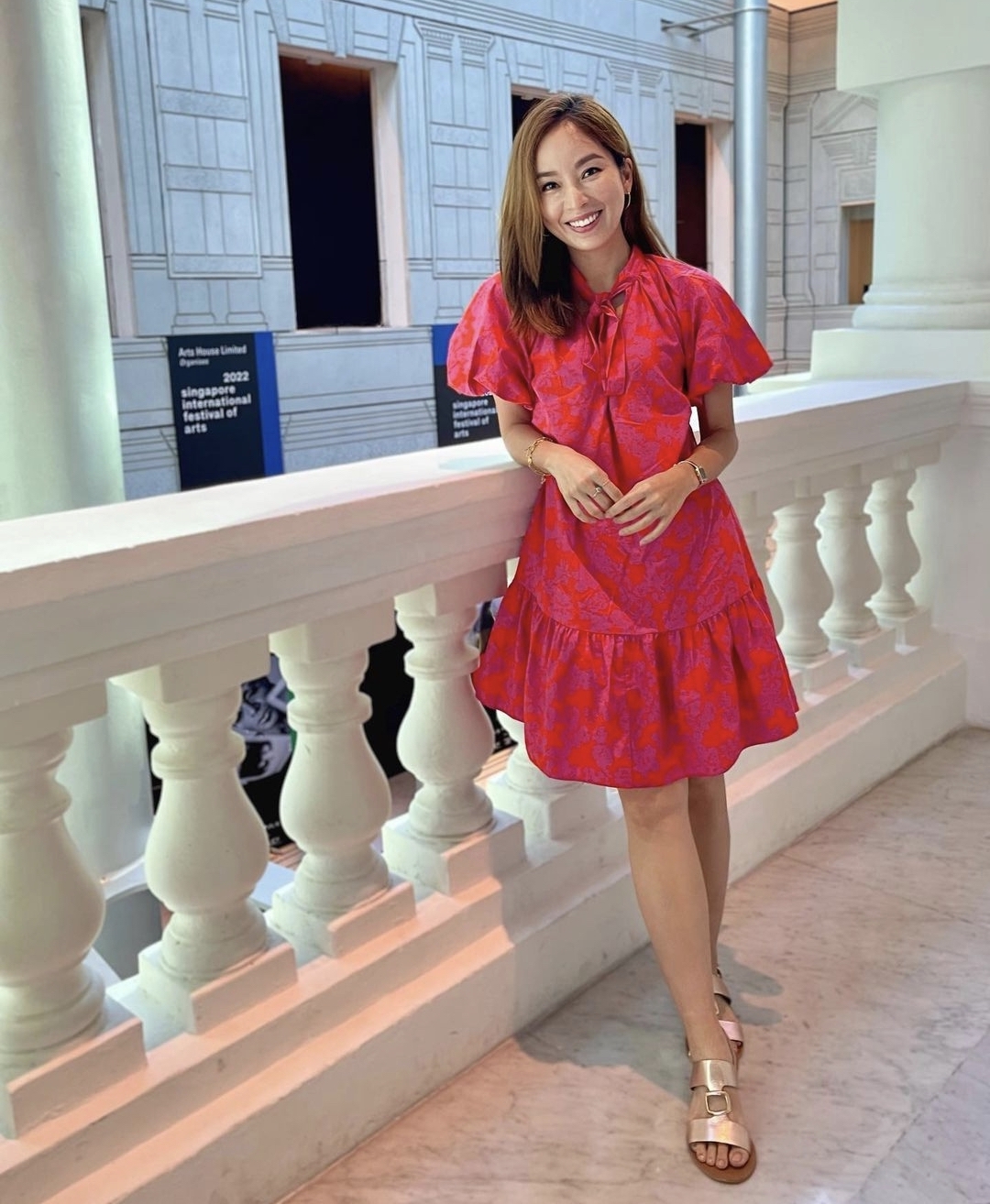 You Yi
Part girly and part graceful, the clashing hues and ladylike details on You Yi's dress make for a gorgeous look for dates and weekend brunches.
Dawn Yeoh
Sporting a cute frilly sleeve top and high waist trousers, Dawn's casual yet pulled together look is a failsafe ensemble for any day of the week.