This Week's Best-Dressed Local Stars: Sep 10-17
The most stylish celeb OOTDs of the week.
Bright and bold seem to be the theme this week as the celebs served up some striking looks. Among the OOTDs that caught our eye were Tanya Chua, Rebecca Lim, Fiona Xie and Jacelyn Tay's eye-catching getups. Meanwhile, Christopher Lee and his mini-me Zed showed that twinning is winning with their matching hoodies.
Rebecca Lim
Dressed in a leather Alexander McQueen bustier top and dusty pink tea length skirt, Rebecca looked part edgy, part girly, and totally lust-worthy.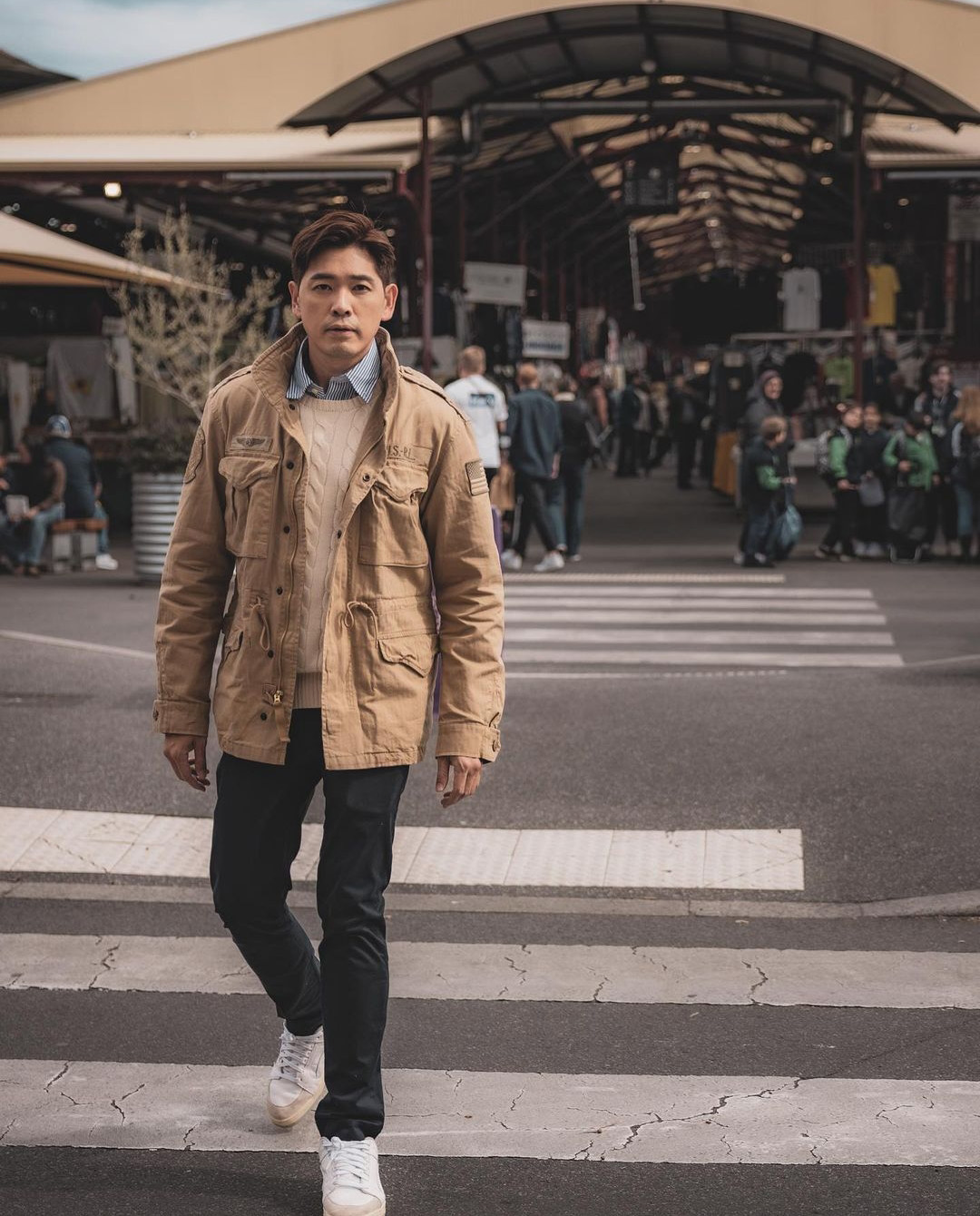 Romeo Tan
Romeo, who was holidaying with his family in Melbourne, captioned this pic: "Walking in style while urgently looking for toilet." We would never have guessed from how cool he looked posing in this preppy get-up from Ralph Lauren.
Fiona Xie
Fiona certainly made a statement at New York Fashion Week. The actress was spotted in a head-turning ensemble comprising of a flirty ruffle blouse, oversized pants, long gloves and red shades. Our favourite part? That unexpected cutout in the front.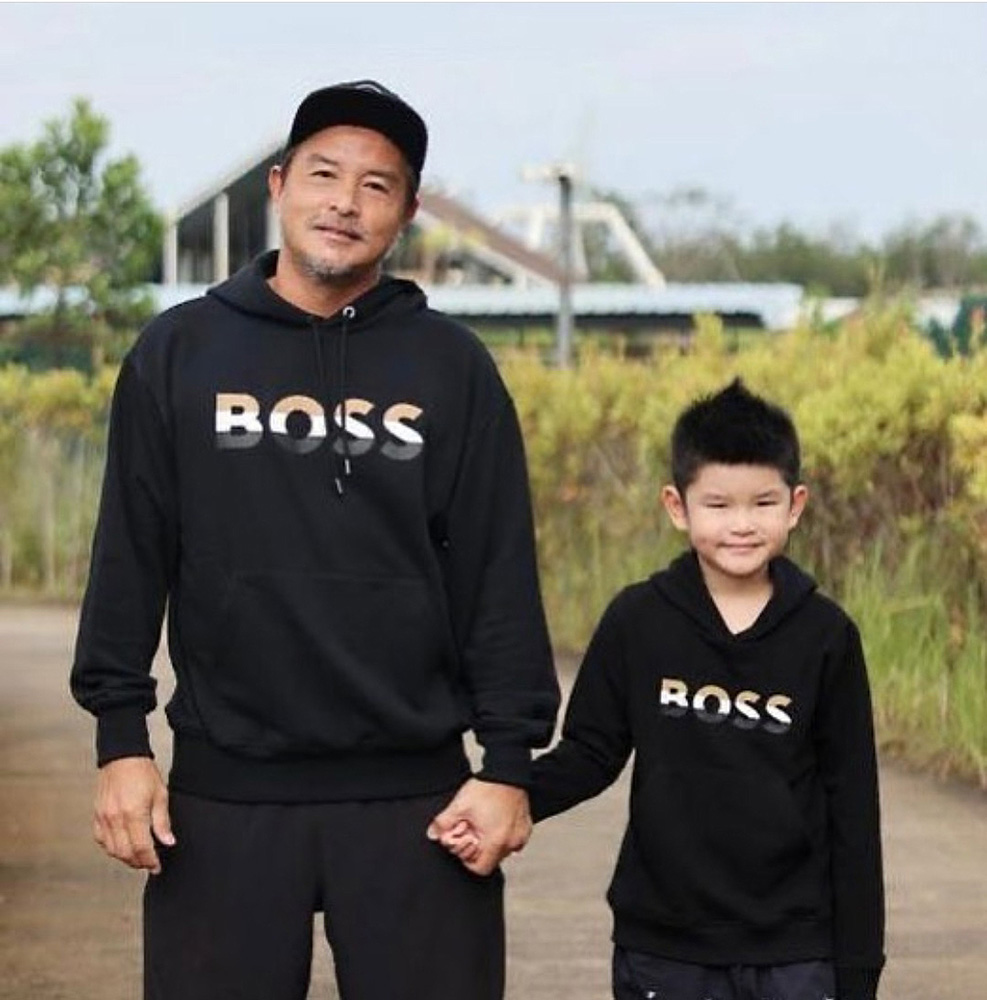 Christopher Lee and Zed
Chris and Zed showed that twinning is winning in matching BOSS hoodies during their Bintan trip. Zed looks even more like his dad in this adorable snap.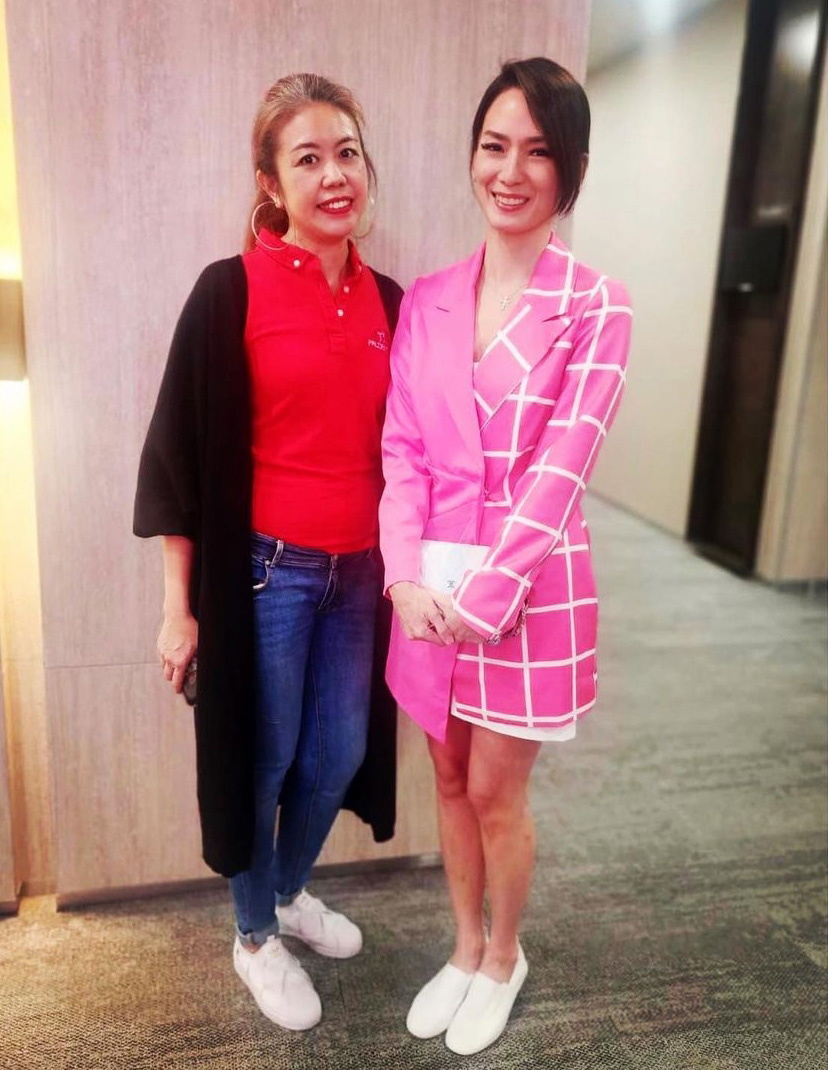 Jacelyn Tay
For her first in person post-Covid seminar, Jacelyn opted for a sharp but fun fuchsia blazer dress. In case you're wondering, this asymmetric number is from Shein.
Joanne Peh
For their eighth wedding anniversary celebration, Joanne donned a stylish oversized grey suit, while hubby Qi Yuwu sported a sexy new buzzcut.
Elvin Ng
Elvin kept things casual but still cool in a mismatched print shirt featuring camouflage and floral patterns and cargo pants when he went to watch the LKY Musical.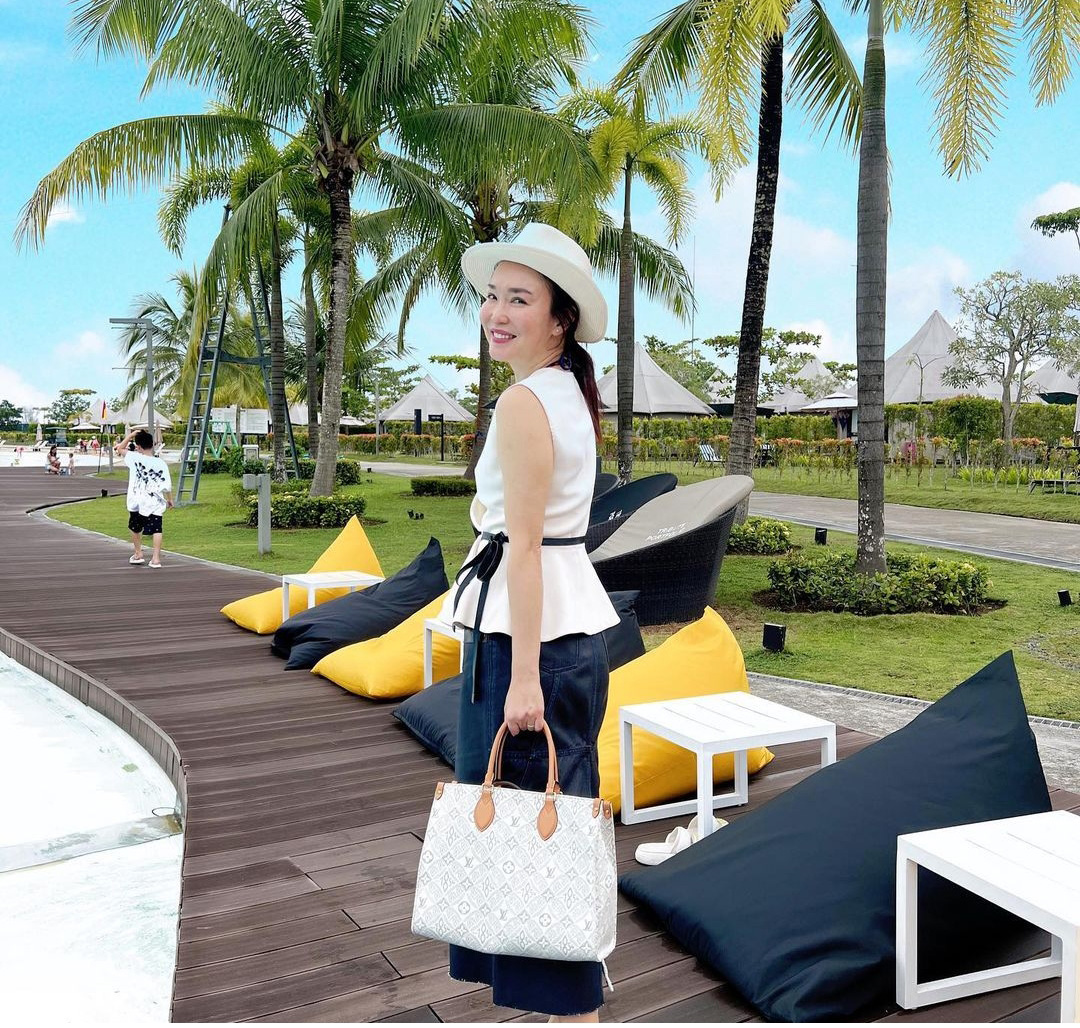 Fann Wong
Fann was spotted looking chic and classy in a girlboss-worthy look of peplum top, midi skirt and Louis Vuitton purse… at a beach resort.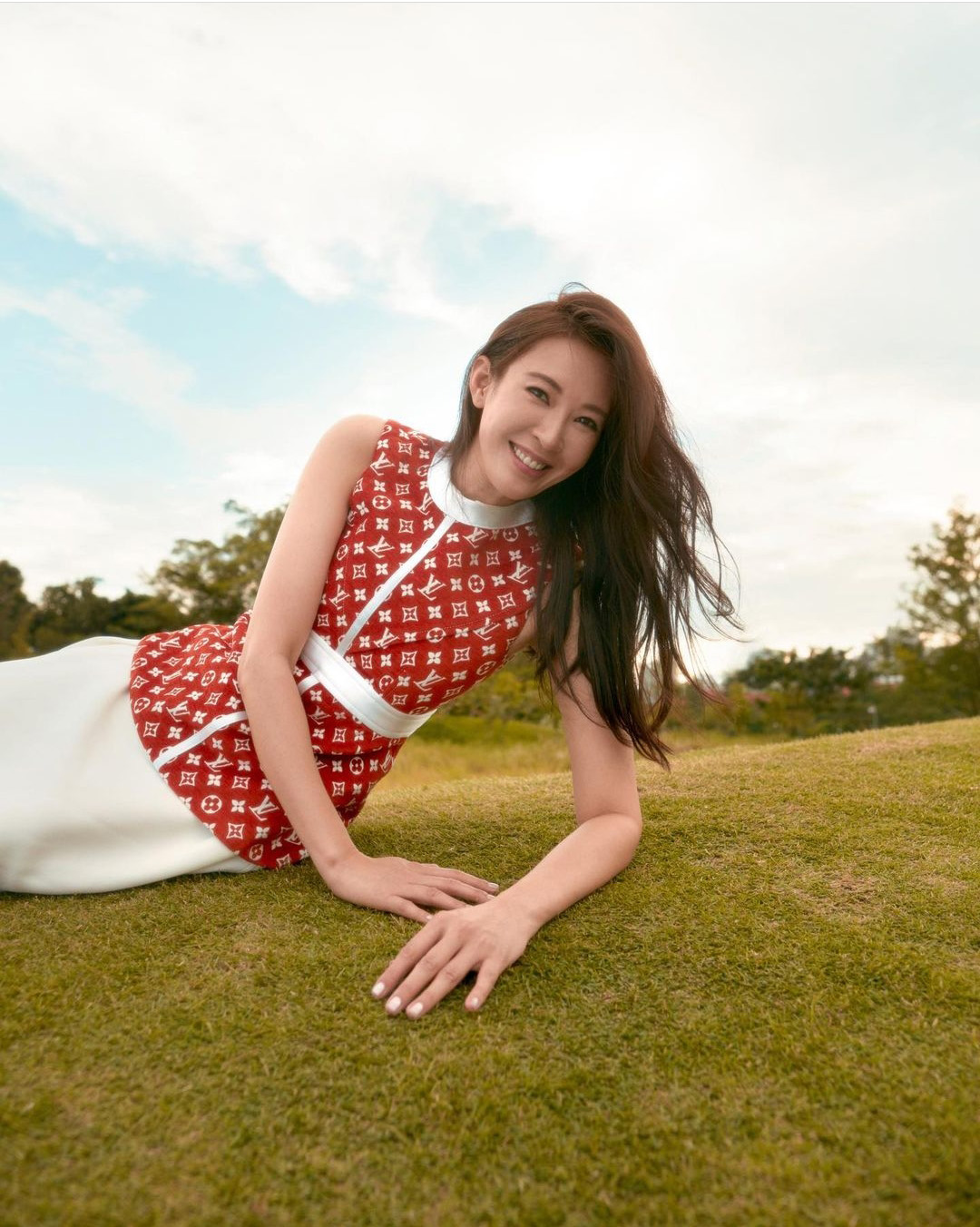 Jesseca Liu
Also looking very put together in Louis Vuitton was Jesseca, who appeared a little out of place frolicking on the grass.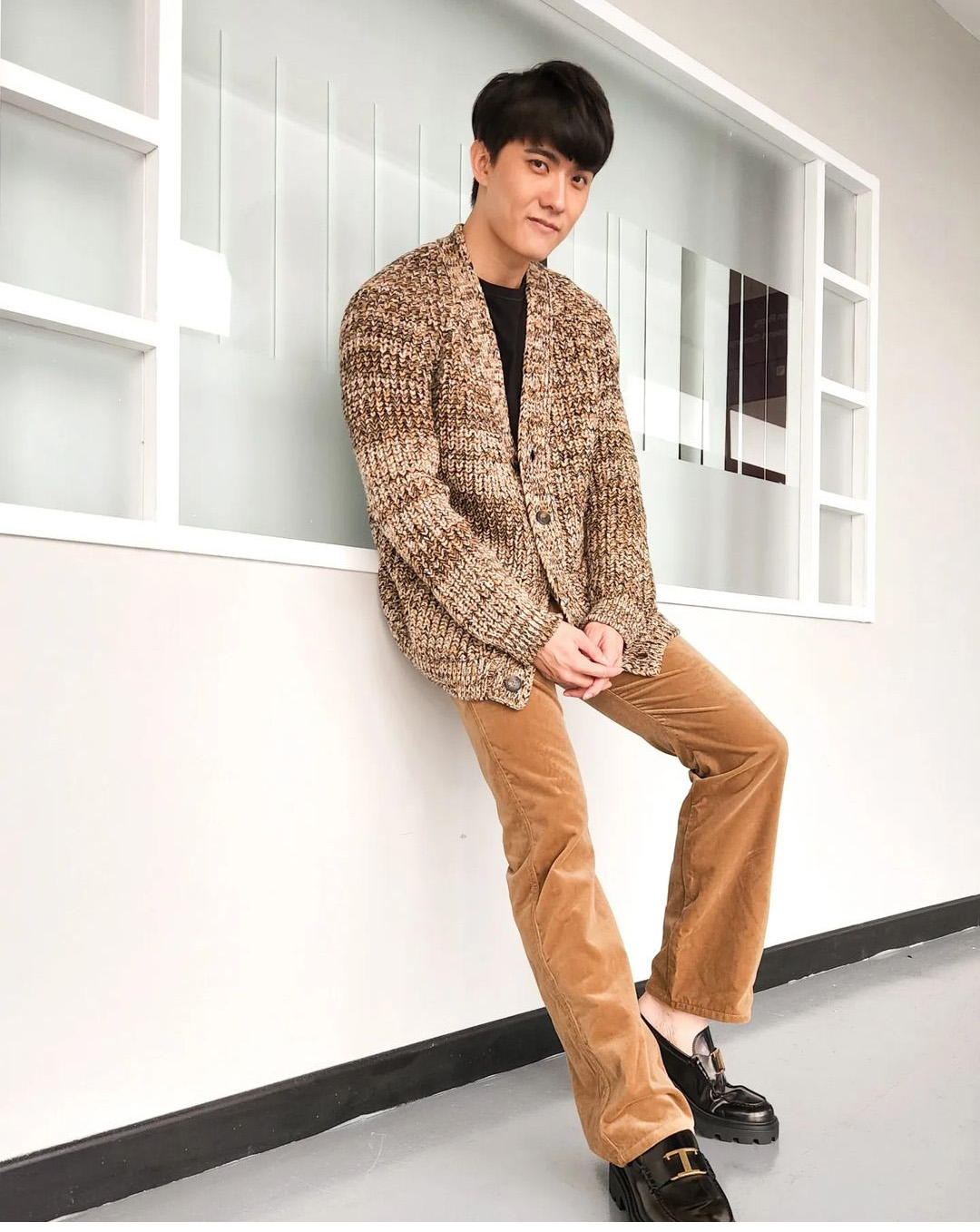 Zhang Zetong
Zetong, whose unrealistic CPR in long-form drama Healing Heroes became the talk of the town this week, looked snug in a cosy get-up of black tee, cardi and corduroy pants from Tod's. Not crazy about the mushroom hair, though.
Chantalle Ng
Gotta admit, this is a little too much pink for us. But Chantalle does look cute all dolled up in her new favourite hue, Valentino pink.
Tanya Chua
Tanya was spotted at a Louis Vuitton event looking absolutely stunning in an elegant blue wrap suit and gems from luxury brand.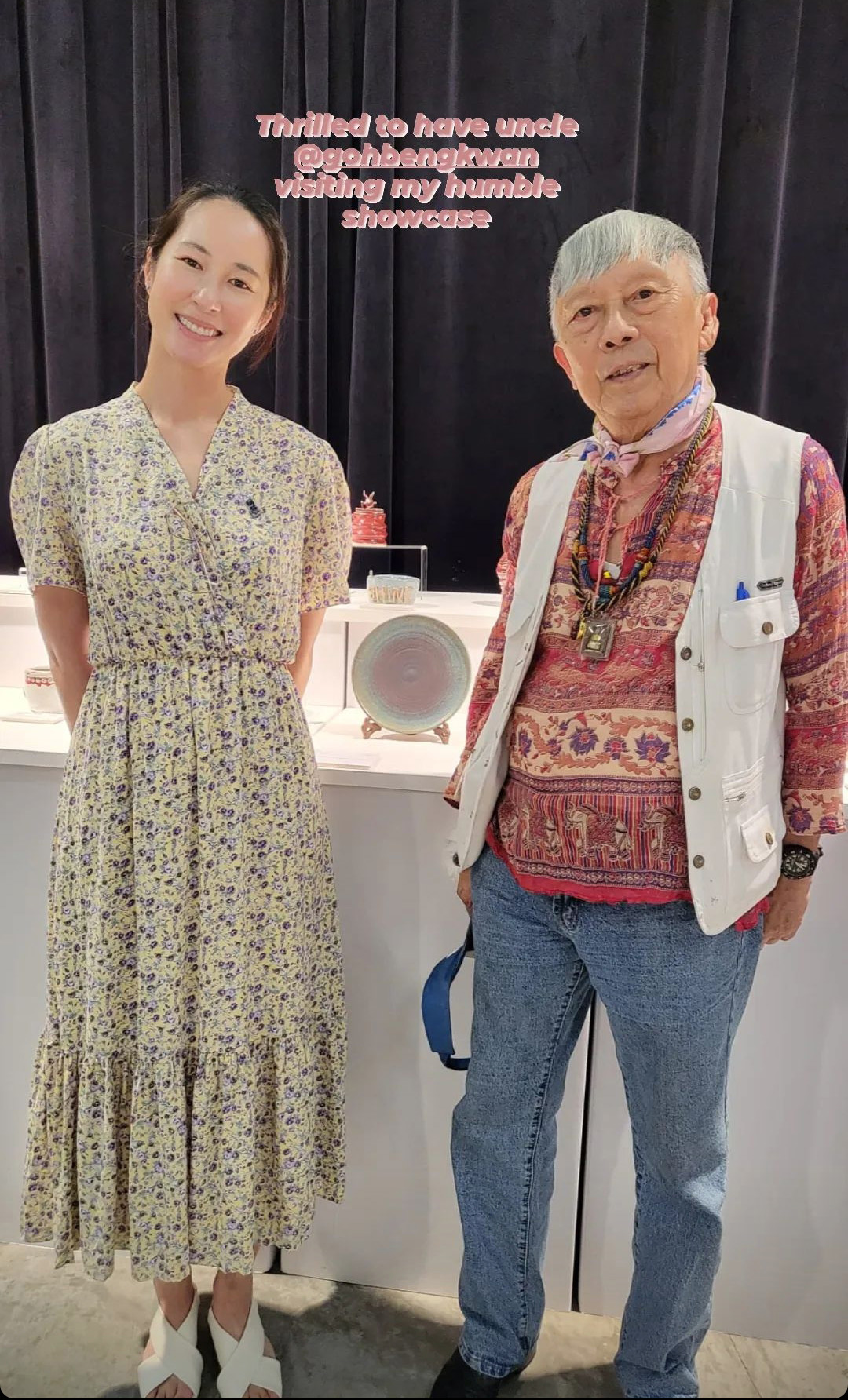 Paige Chua
So sweet and radiant is Paige in this floral number at her pottery showcase which was part of TOUGEI 2022. This is possibly the most girly thing we've ever seen her in.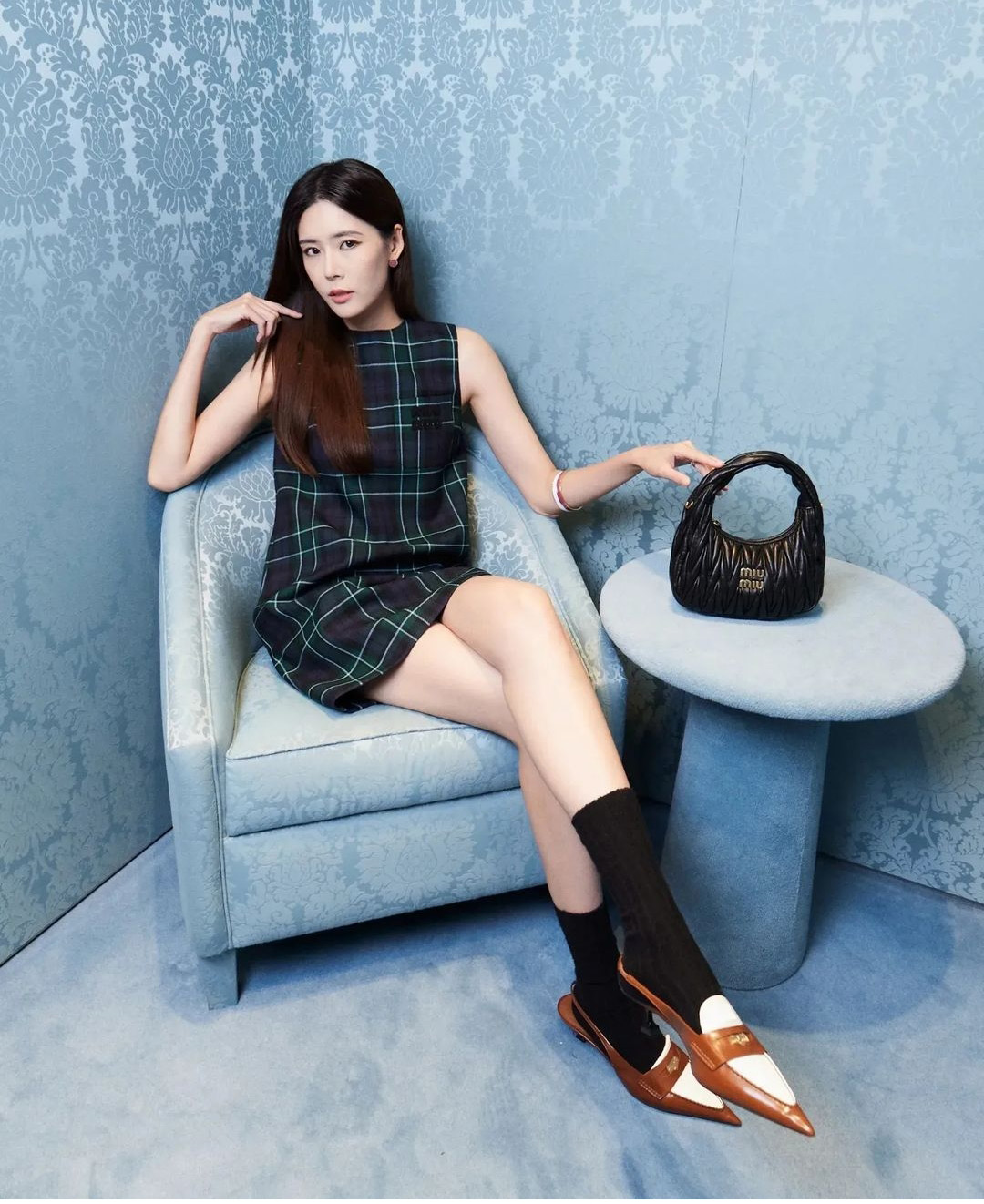 Carrie Wong
Carrie showed up at Miu Miu event in a cute tartan shift, high socks and pointed loafers, giving off major Gossip Girl vibes. She even got the pose down pat.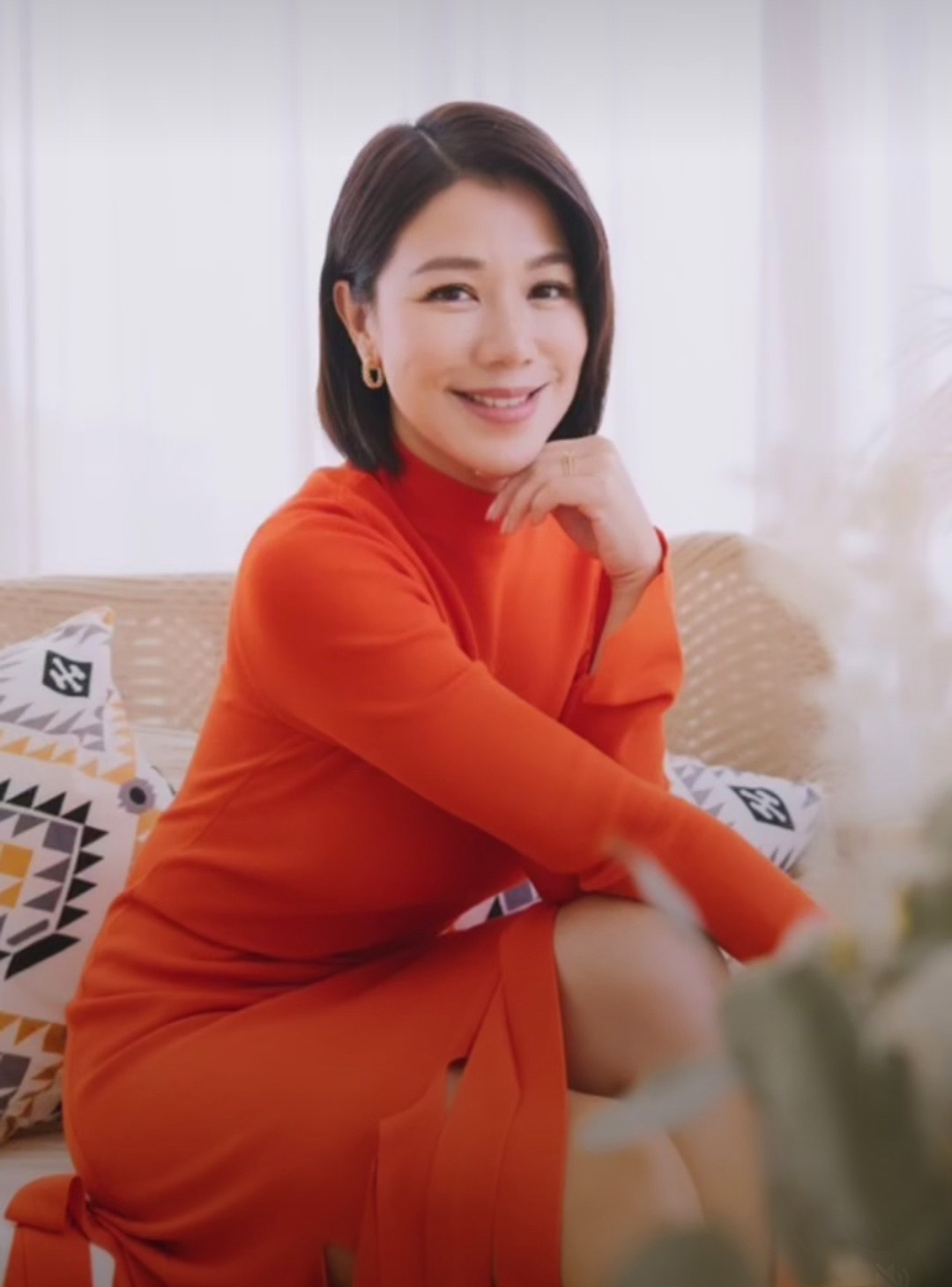 Belinda Lee
Orange you besotted with how chio Belinda looks in this tangerine number? We especially like the bell sleeves and fringe hem.
He Yingying
Yingying looked equal parts dreamy and chic in a colourful strapless top and jeans. We love the shirred details and nymph-like waves that add a touch of romanticism.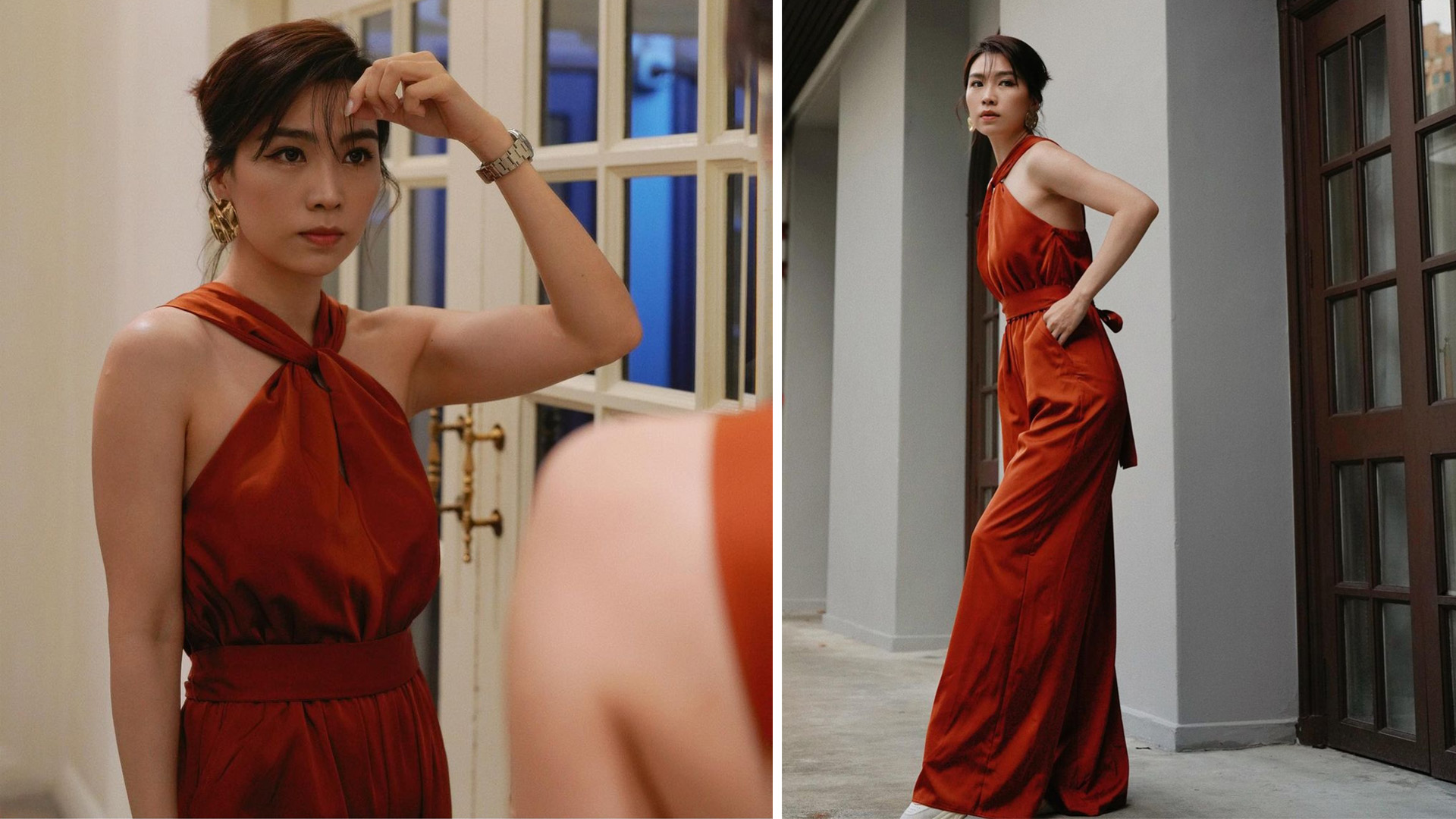 Sora Ma
Sora was all dolled up in an elegant rust coloured halter jumpsuit for the gala premiere of her web series Successor.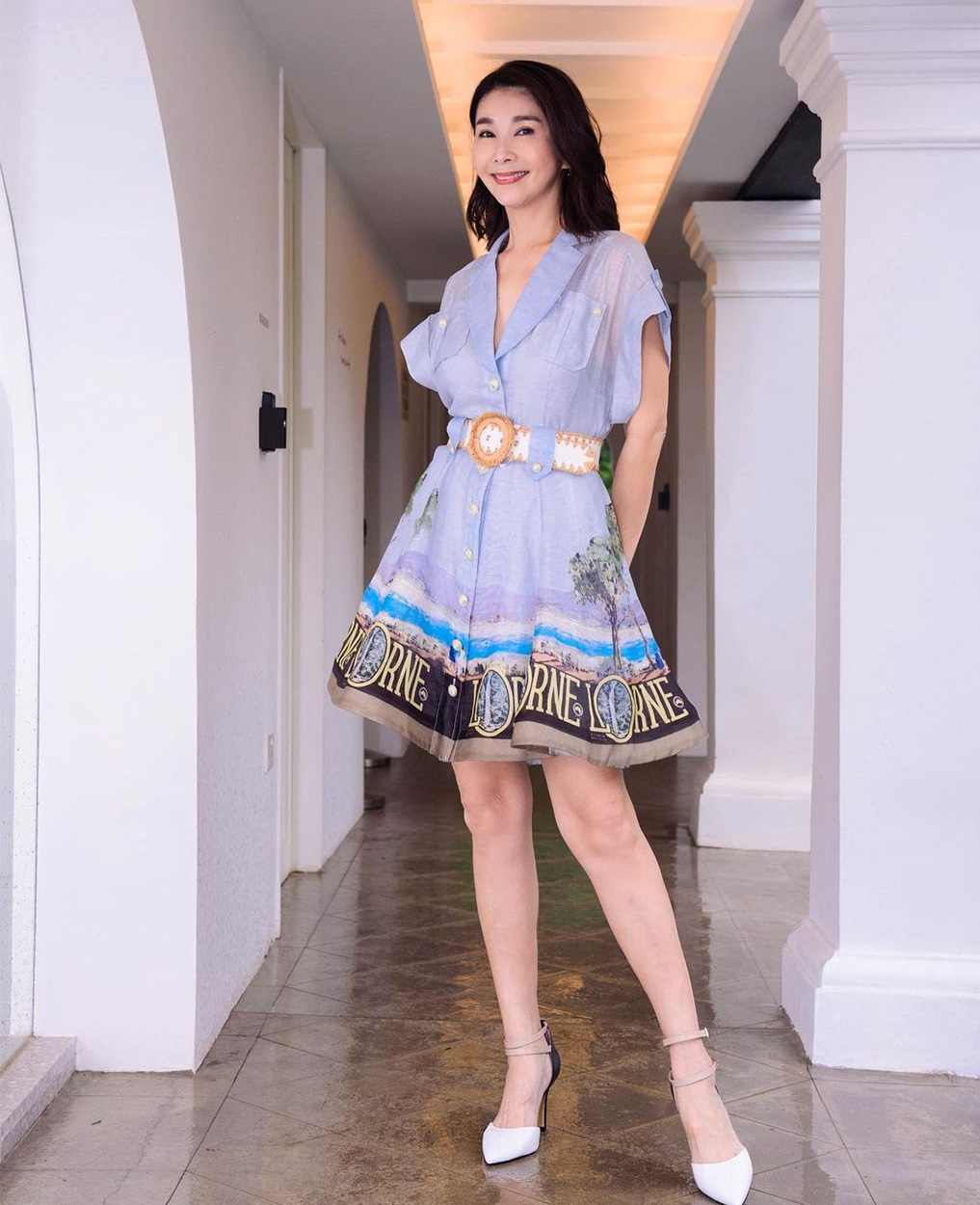 Chen Xiuhuan
Seeing Xiuhuan in this darling shirt dress that features charming scenes of the Australian seaside town of Lorne has triggered our wanderlust. So pretty!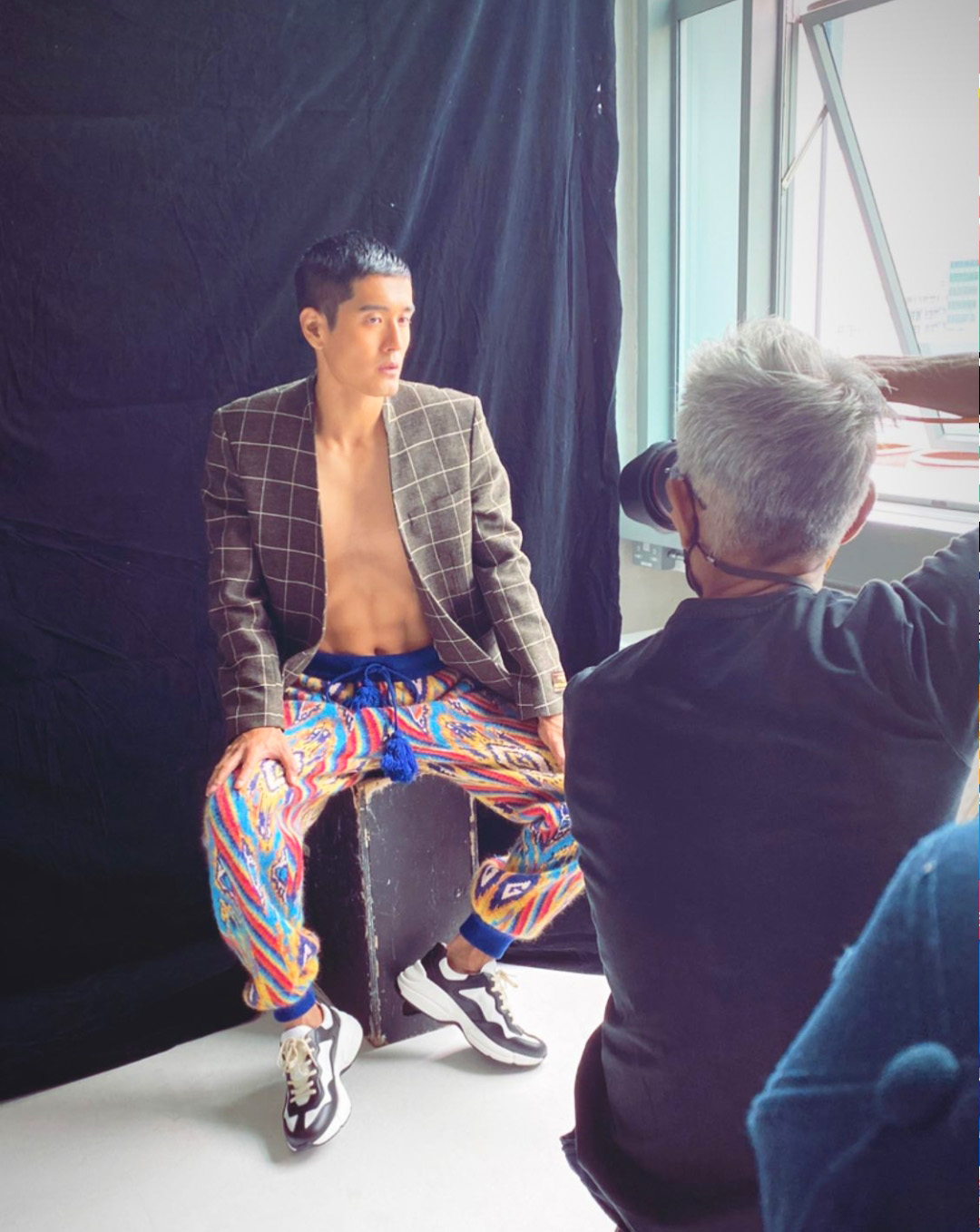 Nathan Hartono
Mismatched prints and clashing colours combine to make Nathan's OOTD an abs-solutely cool one.
Pan Lingling
Dressed in a white shirt, navy sweater and pleated skirt, Lingling, 51, looks like a student in this preppy get-up — in a good way.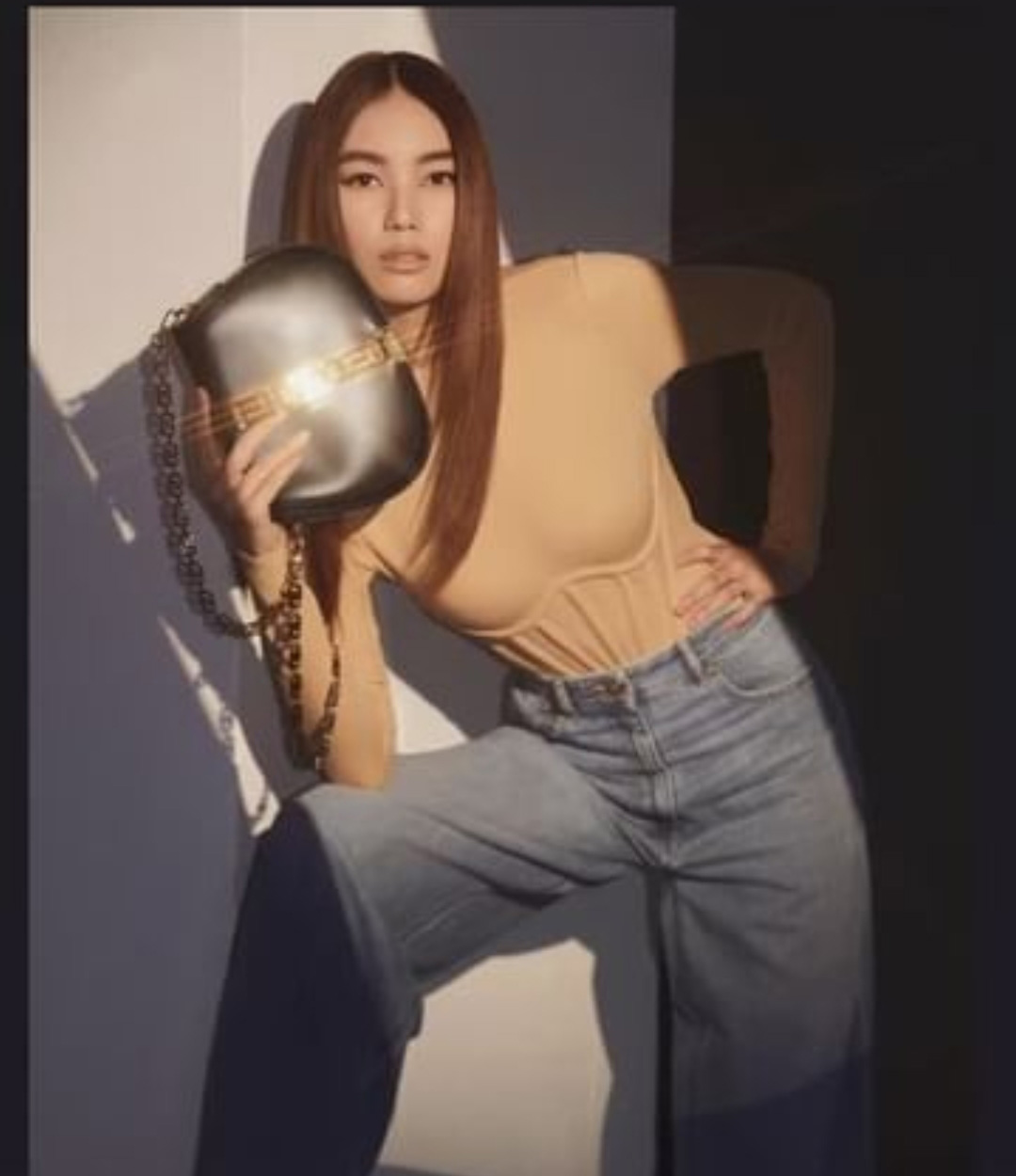 Sheryl Ang
Looking confident and fierce, Sheryl slayed in this tough girl chic look featuring pieces from Versace.