This week's best-dressed stars: Christopher Lee, Sonia Chew, Rui En and more
The most stylish celeb OOTDs of the week.
While stars like Sonia Chew and socialite Arissa Cheo sported all-black badass leather looks at the launch of the YSL Beauty Libre pop-up at ION Orchard earlier this week, others like Christopher Lee and Rui En went all out with colour and prints with their outfits. They all had one thing in common, though: they looked fantastic.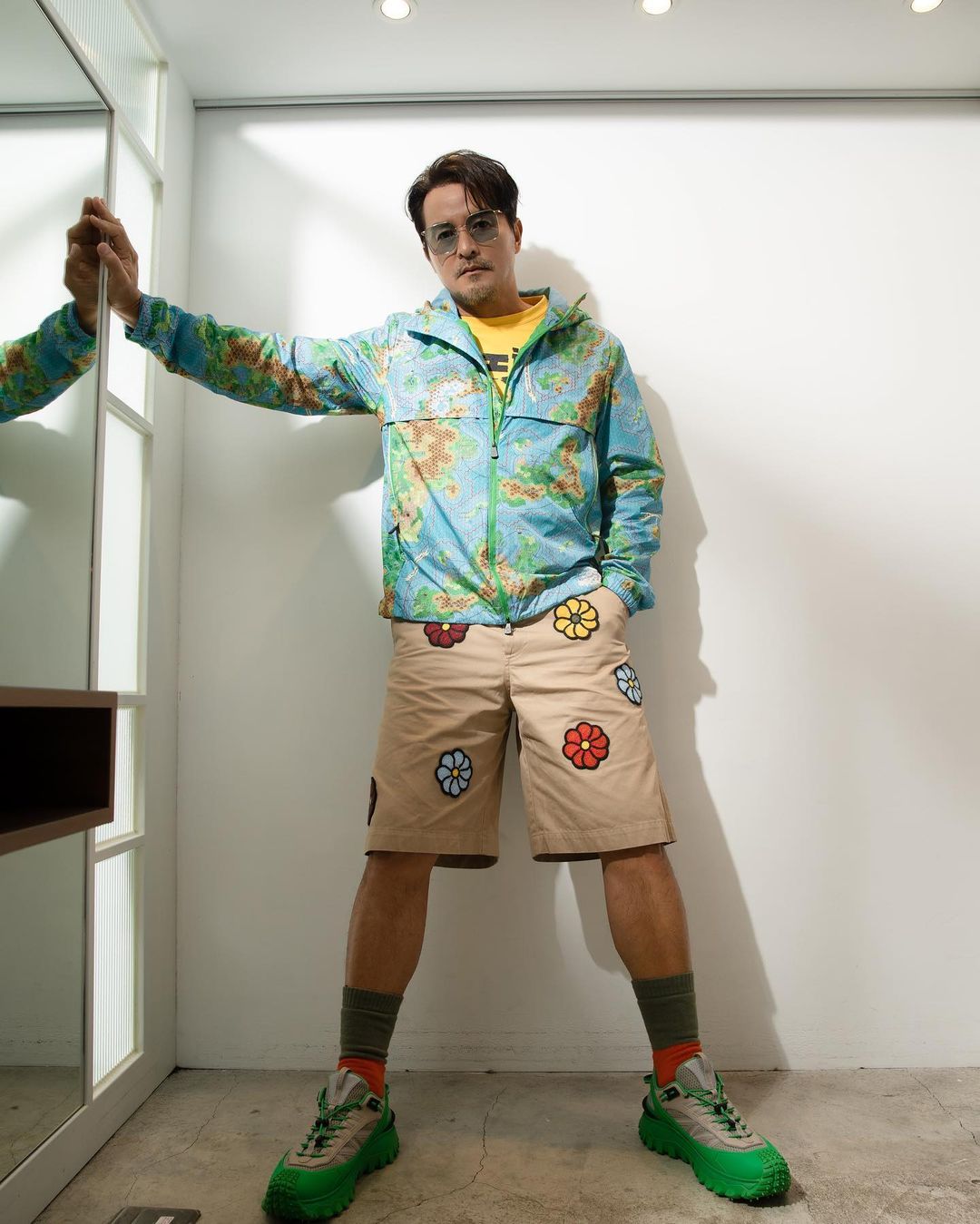 Christopher Lee
It takes a man with oodles of confidence — not to mention swag — to rock khaki shorts with cartoon flower patches and a jacket with what resembles a Minecraft map on it (it's Moncler, by the way).
Chris is 100% that guy, and he takes it up a notch by pairing his quirky ensemble with bright green sneakers and part-red socks. As Sheila Sim gushed in a comment, only he could carry off such a look.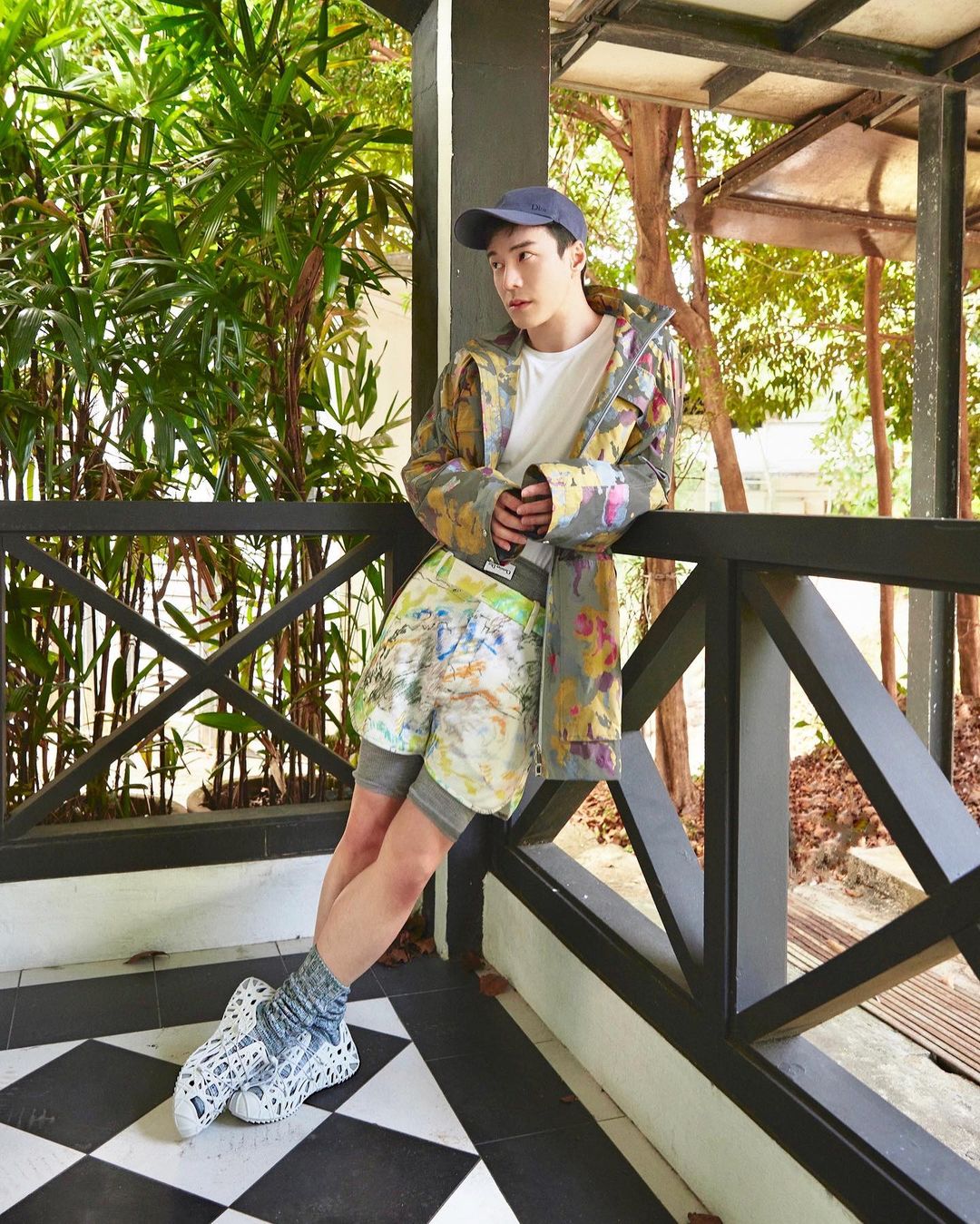 Lawrence Wong
Another dude who can pull off such vivid, flamboyant get-ups is Lawrence, seen here in an ultra-colourful fit from Dior's summer collection. While the rest of us might look like we'd just come out of a particularly messy painting session, the star
is
the work of art.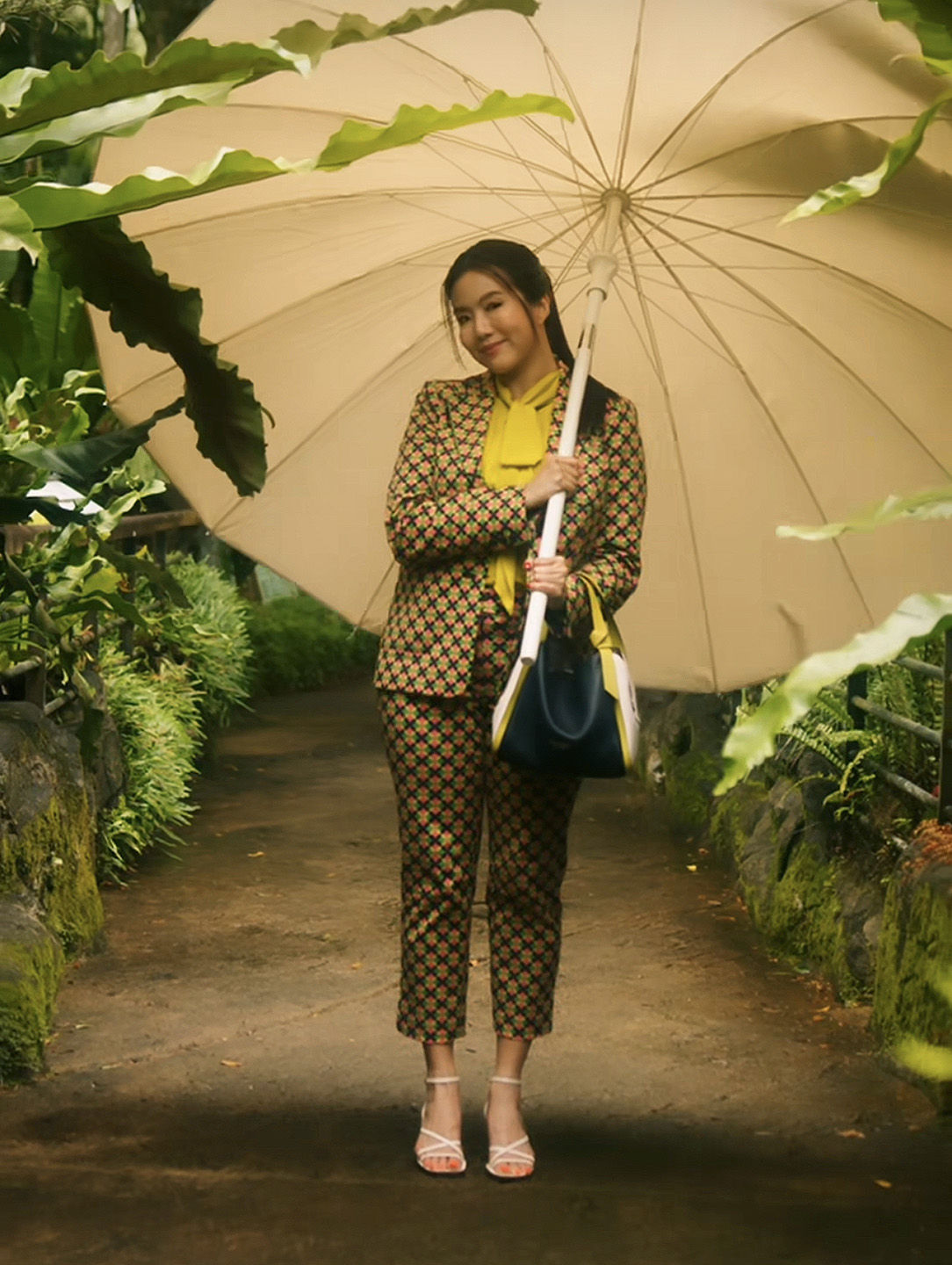 Rui En
Continuing the loud looks trend is Rui En in a patterned Kate Spade suit that's a mix of Serious Business and charmingly whimsical — a far cry from the edgy all-black looks she used to sport during her 'Ice Queen' days (remember that?).
Sonia Chew
Thai superstar Bright Vachirawit may have been the main attraction at a recent YSL Beauty event but we're just as enamoured by Sonia's outfit, which had leather, lace, and what appears to be pant legs attached to her skirt that we're still trying to figure out but are obsessed with anyway.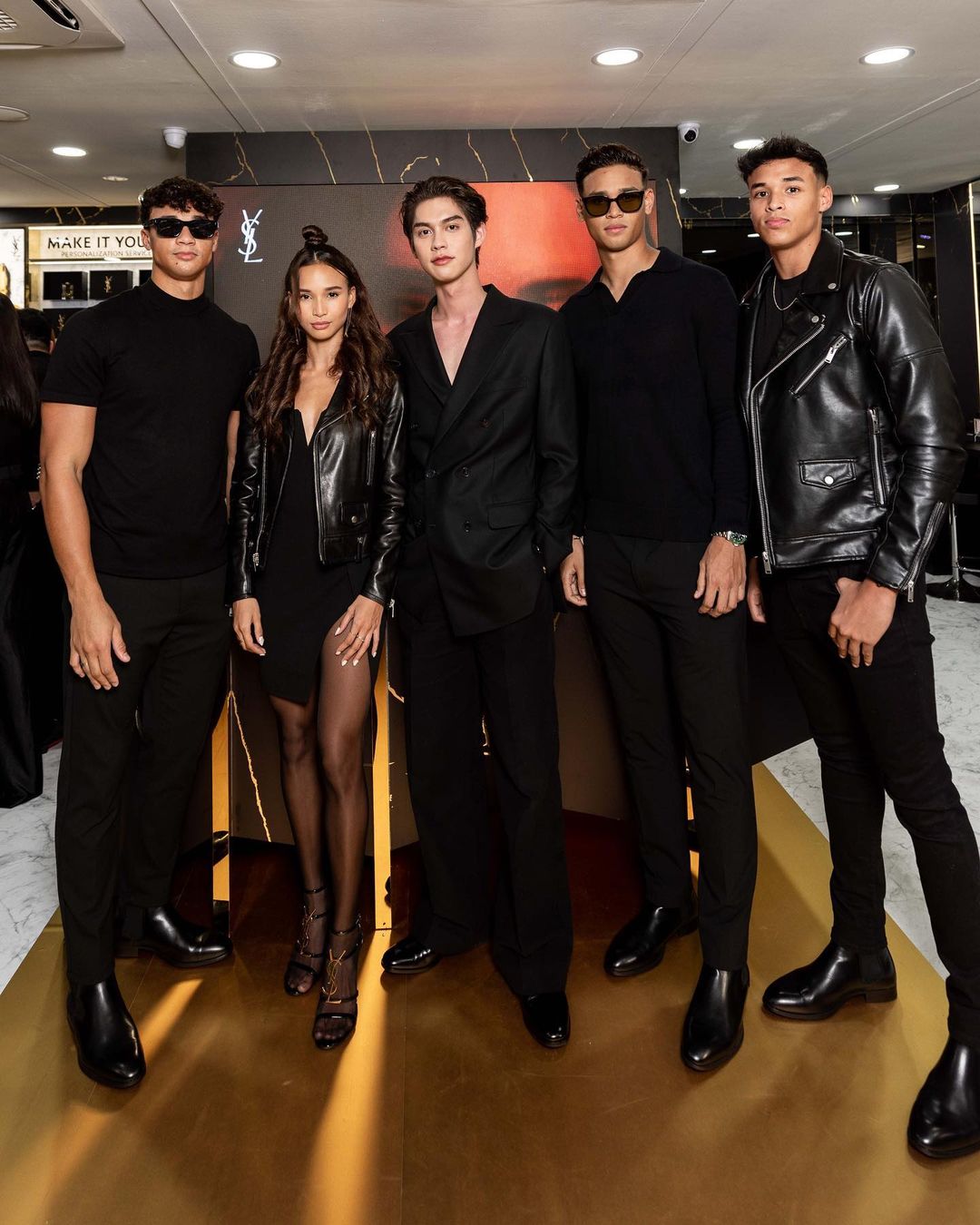 Iman Fandi
It was a glamorous siblings' night out for the children of football star Fandi Ahmad at the same YSL Beauty shindig, and while everyone looks awesome, we have to say that Iman stands out as the proverbial rose among the thorns thanks to her LBD with a plunging neckline and hip-high side slit. Plus that leather jacket, of course.
Arissa Cheo
Black leather jackets were clearly in abundance at the YSL Beauty pop-up, and heiress Arissa, who is no stranger to unapologetically badass aesthetics, looks right at home in hers. Bonus points for that ear stack.
Sheryl Ang
We see more black leather — and YSL — from Sheryl, who serves up some androgynous awesomeness in a biker vest and bag that's sure to turn heads for its size and swank.
Fiona Xie
If Snow White were a modern-day influencer with killer fashion sense, we reckon she would look like Fiona here, prancing through the forest in frilly, lacy florals and a flouncy, princessy-looking trench coat. No need to wait for her prince to come when she's already such a queen.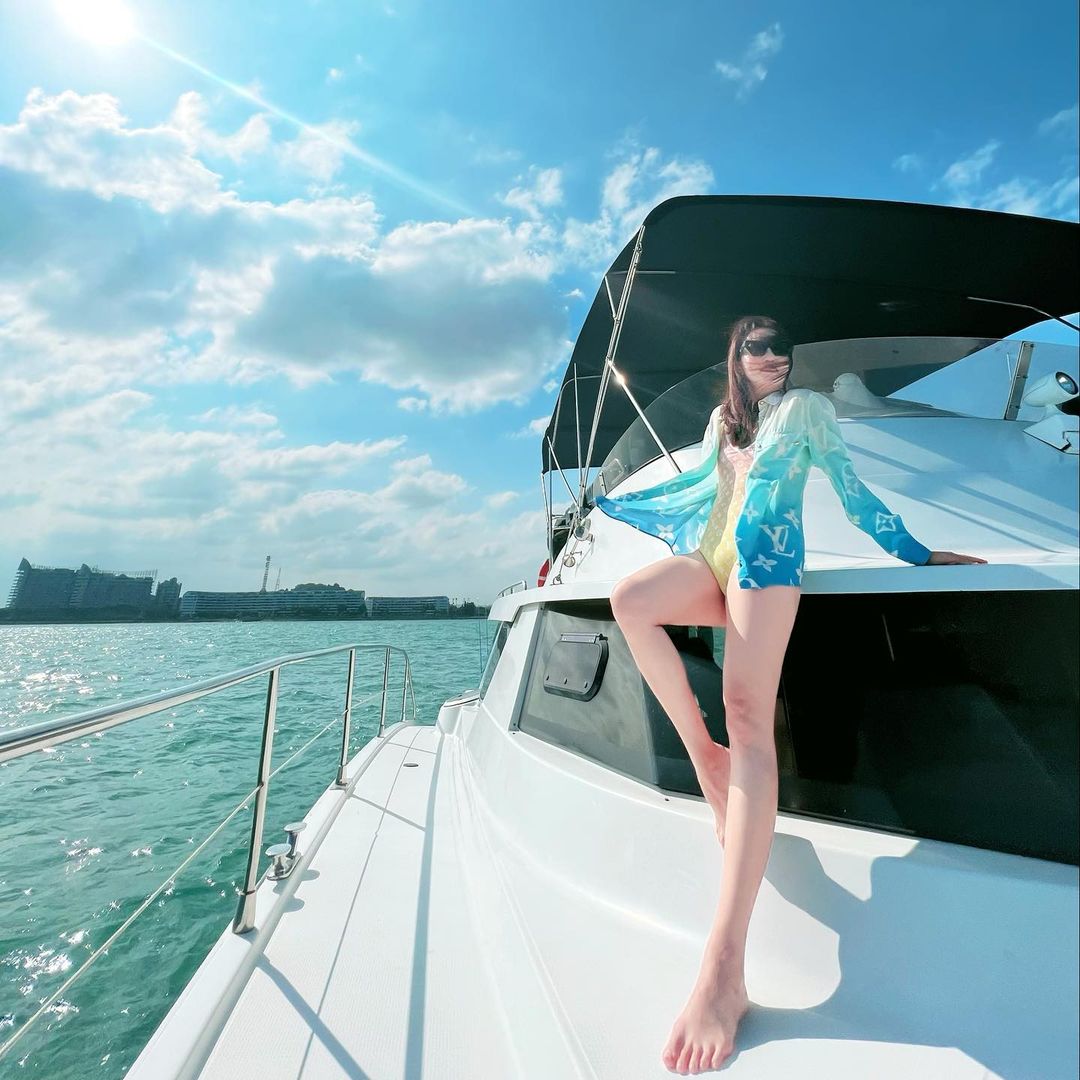 Fann Wong
Ah Jie proves that you don't need to wear a bikini to look sizzling hot on your yacht vacay: even a relatively modest one-piece and overshirt — which happens to match the colour of the sky exactly, we wanna add — can do the trick. Then again, it probably helps to have legs like hers.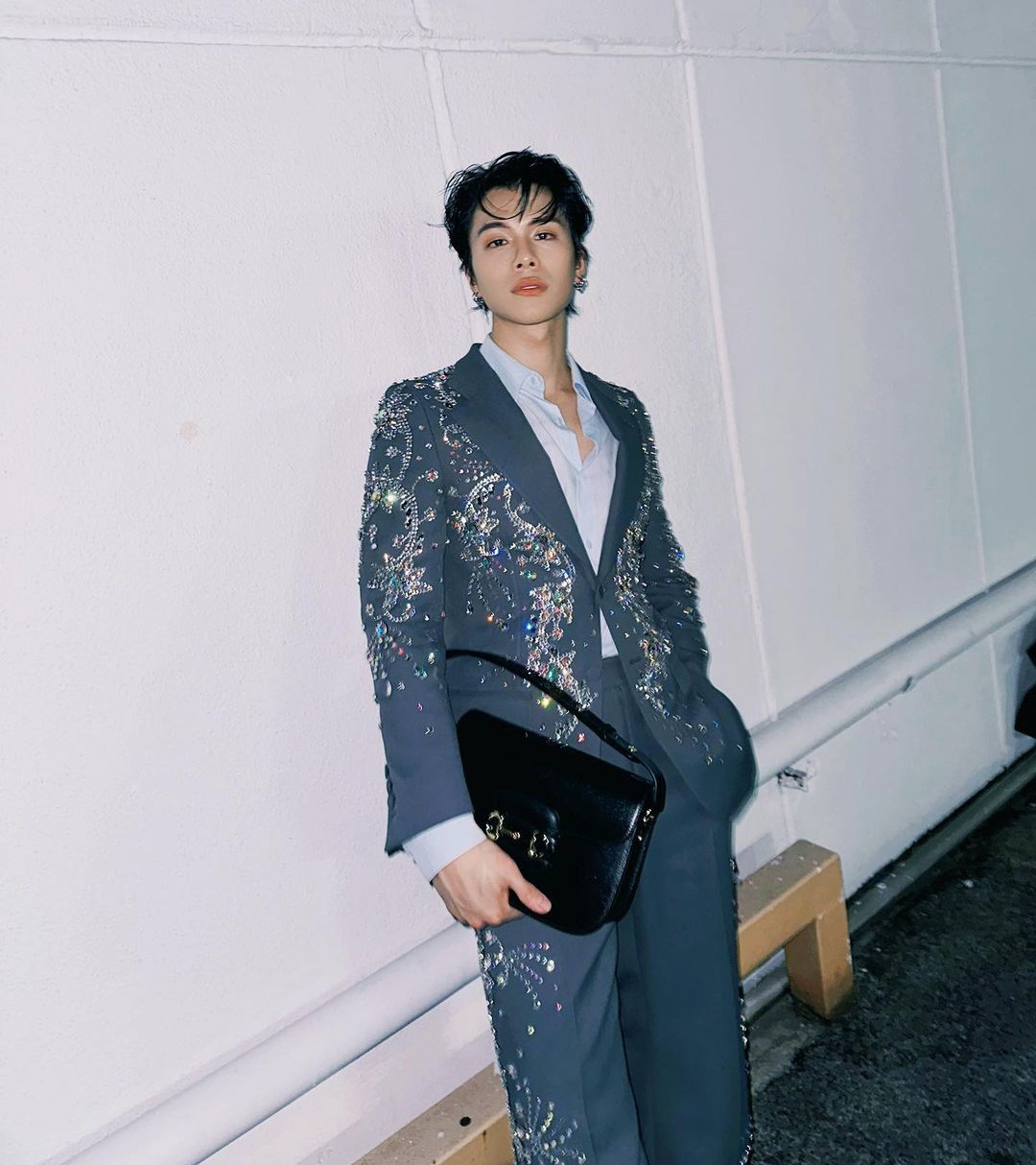 Glenn Yong
Glenn said he was "feeling like a rockstar" and he sure looked like one in this Gucci crystal-adorned tux. What better way to dazzle than in a fireworks suit?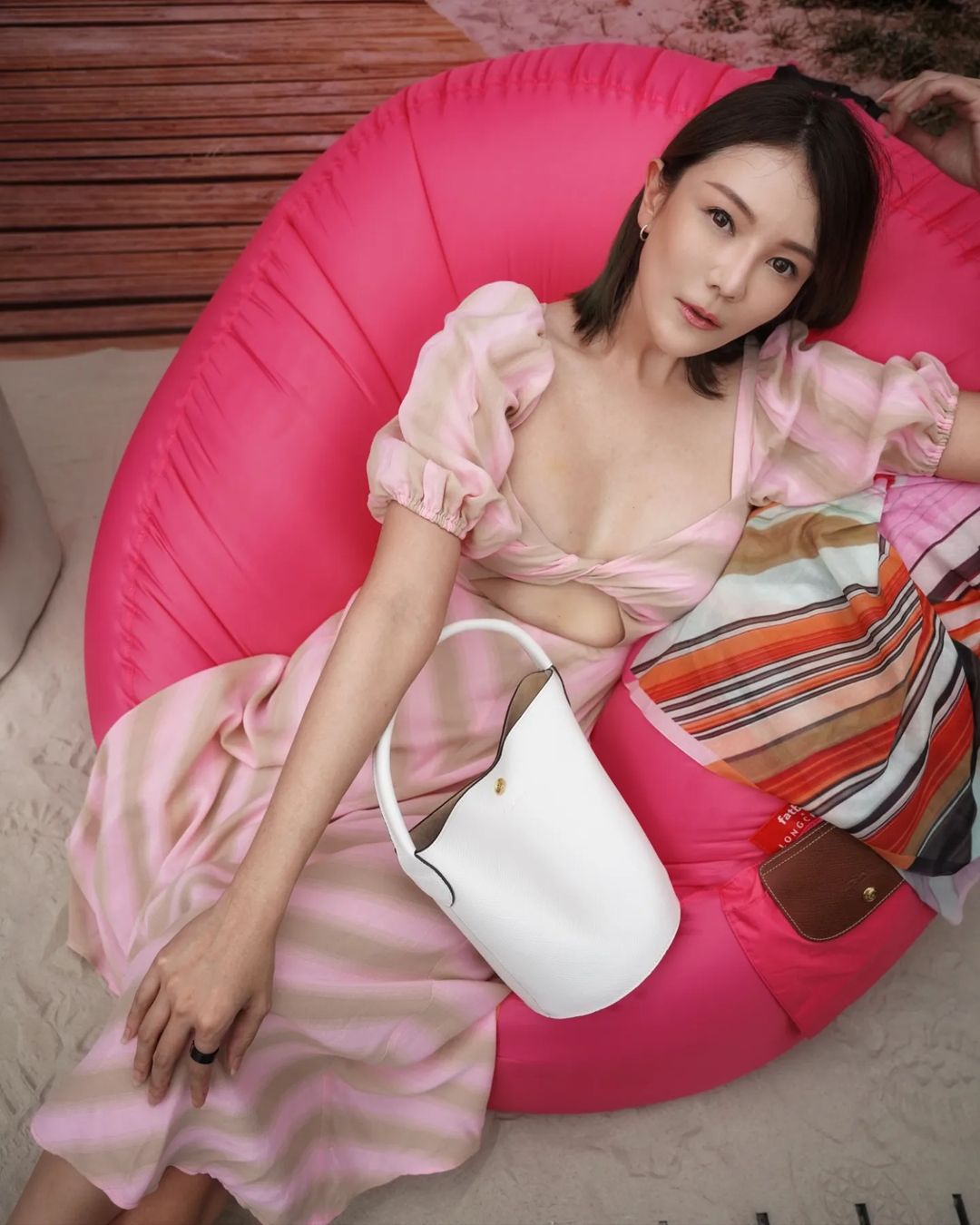 Tong Bingyu
Looking pretty in pink and all ready for a relaxing summer getaway is Bingyu, who spices things up with ample cleavage and a peak at her midsection at an event in Malaysia. We don't think anyone was really looking at the Longchamp bags that day.
Denise Camillia Tan
The thought of donning a bright-yellow form-fitting knit dress with cutouts may be daunting for some. Not for Denise though, who is a picture of sunshiny confidence at a similar Longchamp glamping party here in Singapore.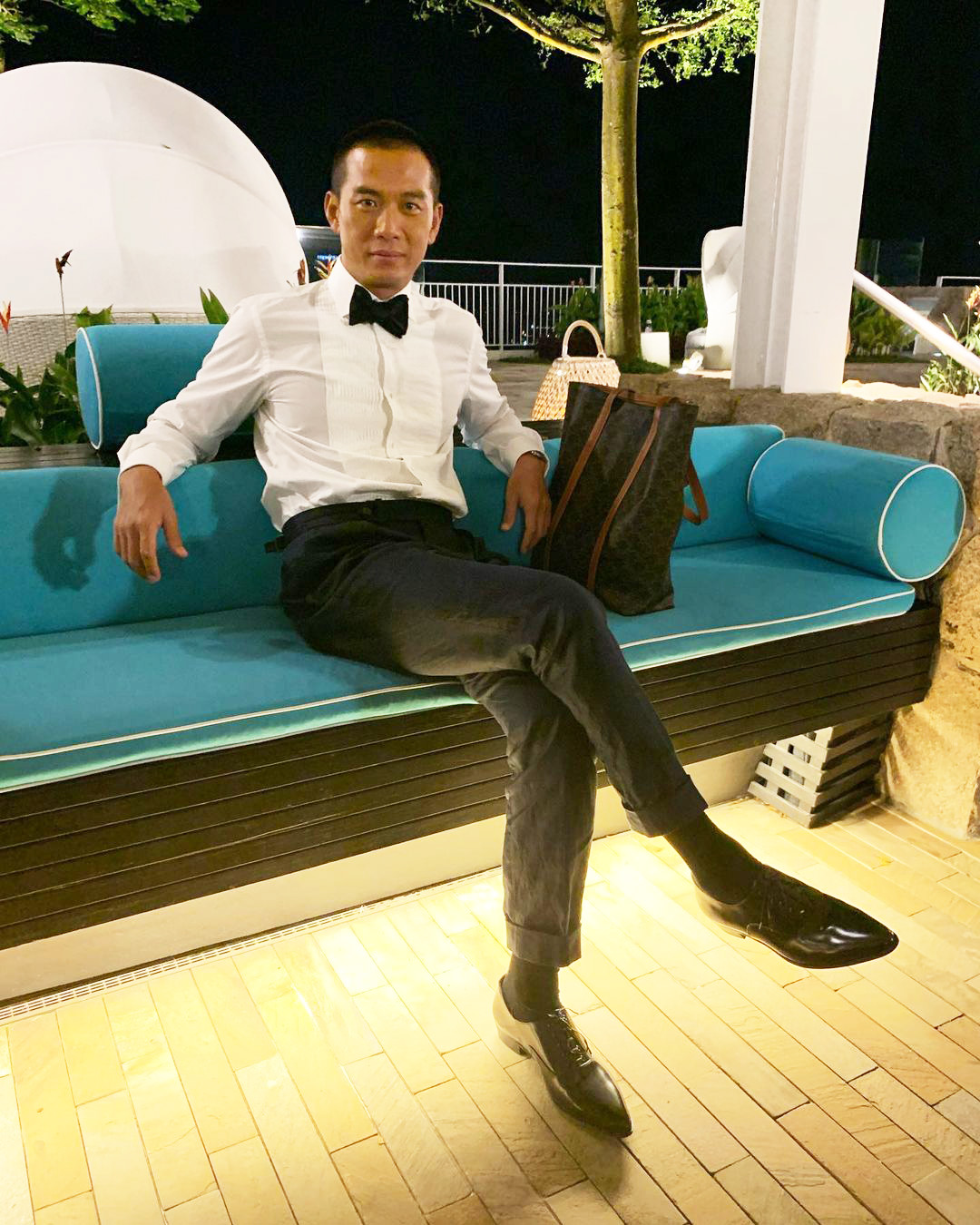 Qi Yuwu
Even without the jacket, 715 is looking absolutely dapper in his tux, which he accessorised with a Celine tote. Gentleman, don't ever let anyone tell you that manbags aren't cool.
He Yingying
Giving what is possibly the most stylish side-eye we've ever seen is Yingying in chic shades and a fabulous red lip. It's almost like she's saying, "What do you mean I can't mix small and large floral prints? It's called 'fashion', darling, look it up." (For the record, we think she slays in the supposedly controversial combo.)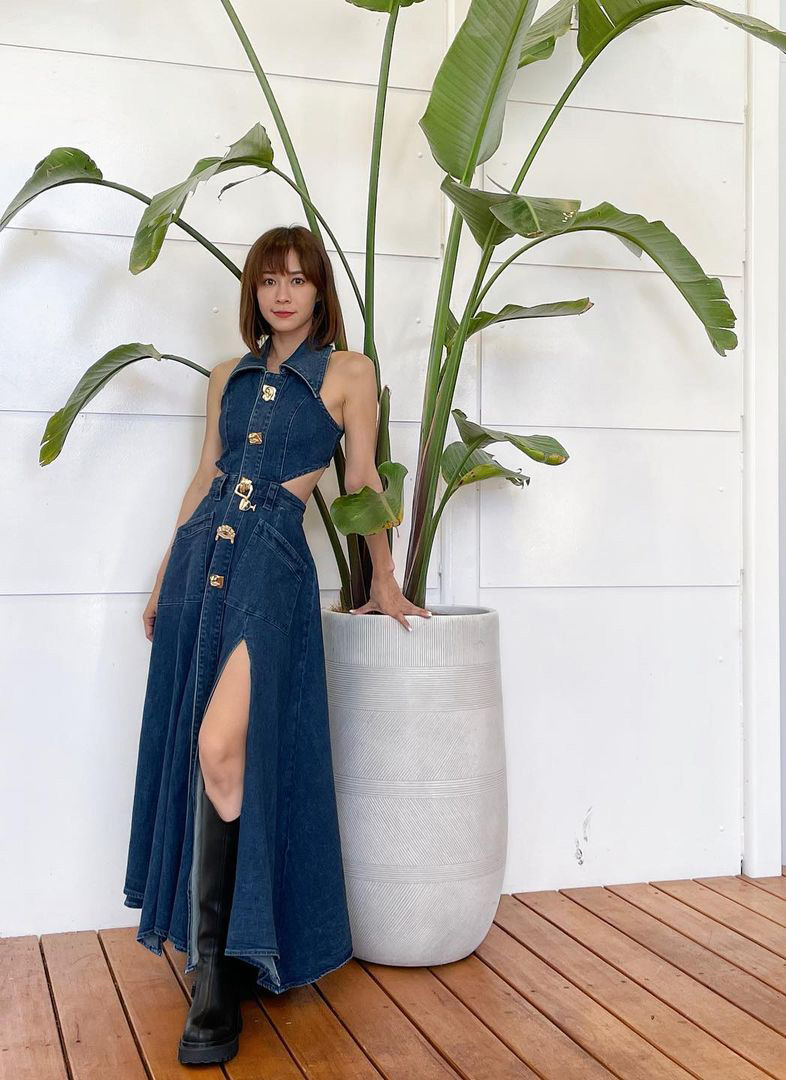 Juin Teh
The Star Search finalist looks both casual and glamorous in this denim dress with cutouts, a thigh-high slit, and huge mismatched buttons that add a touch of whimsy. Definitely #OOTD worthy.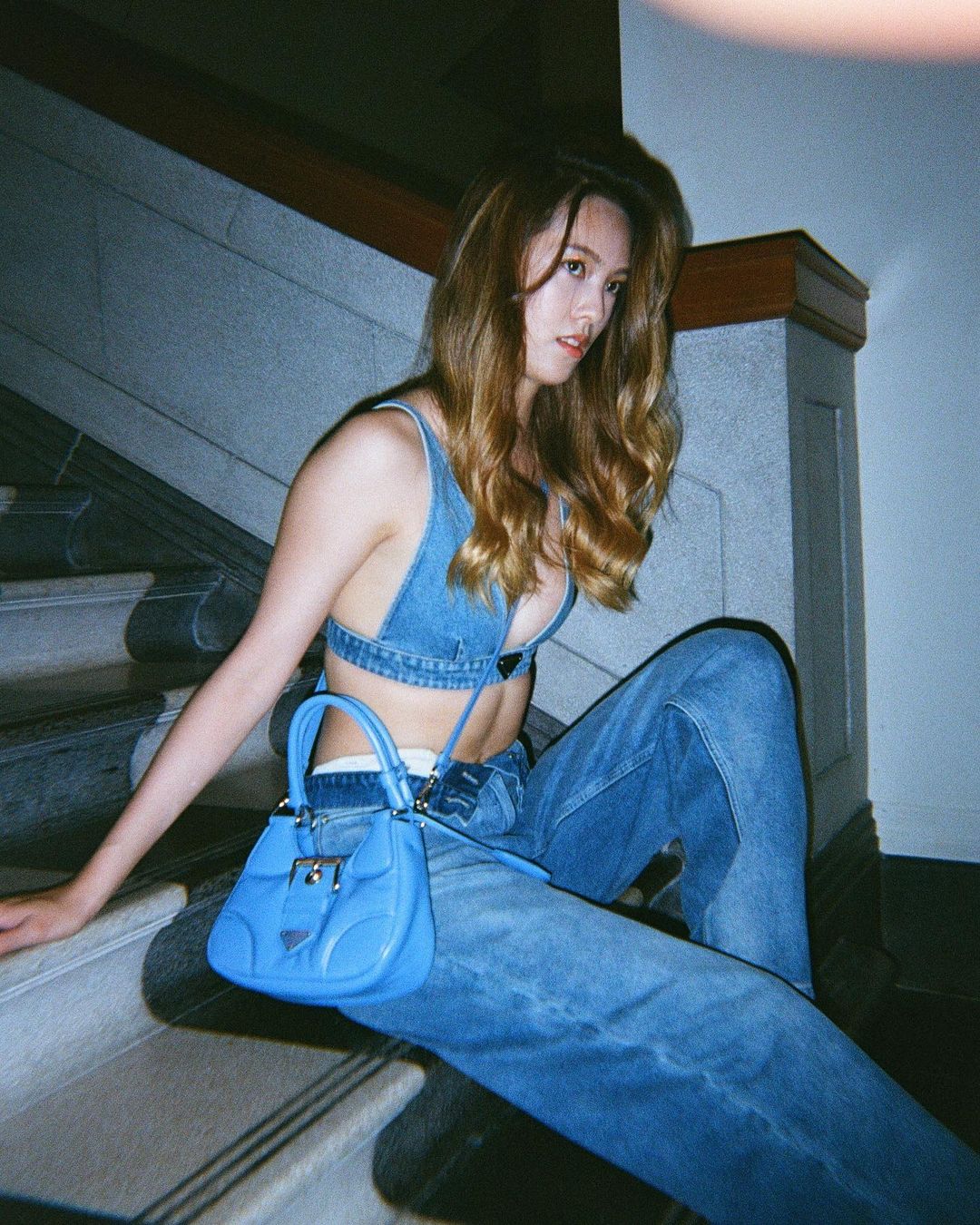 Tay Ying
Also rocking denim while giving off more laidback cool girl vibes is Tay Ying, whose Prada bralette, baggy jeans, and chunky sneakers make her look like she just stepped out of the set of a hip-hop music video from the 90s.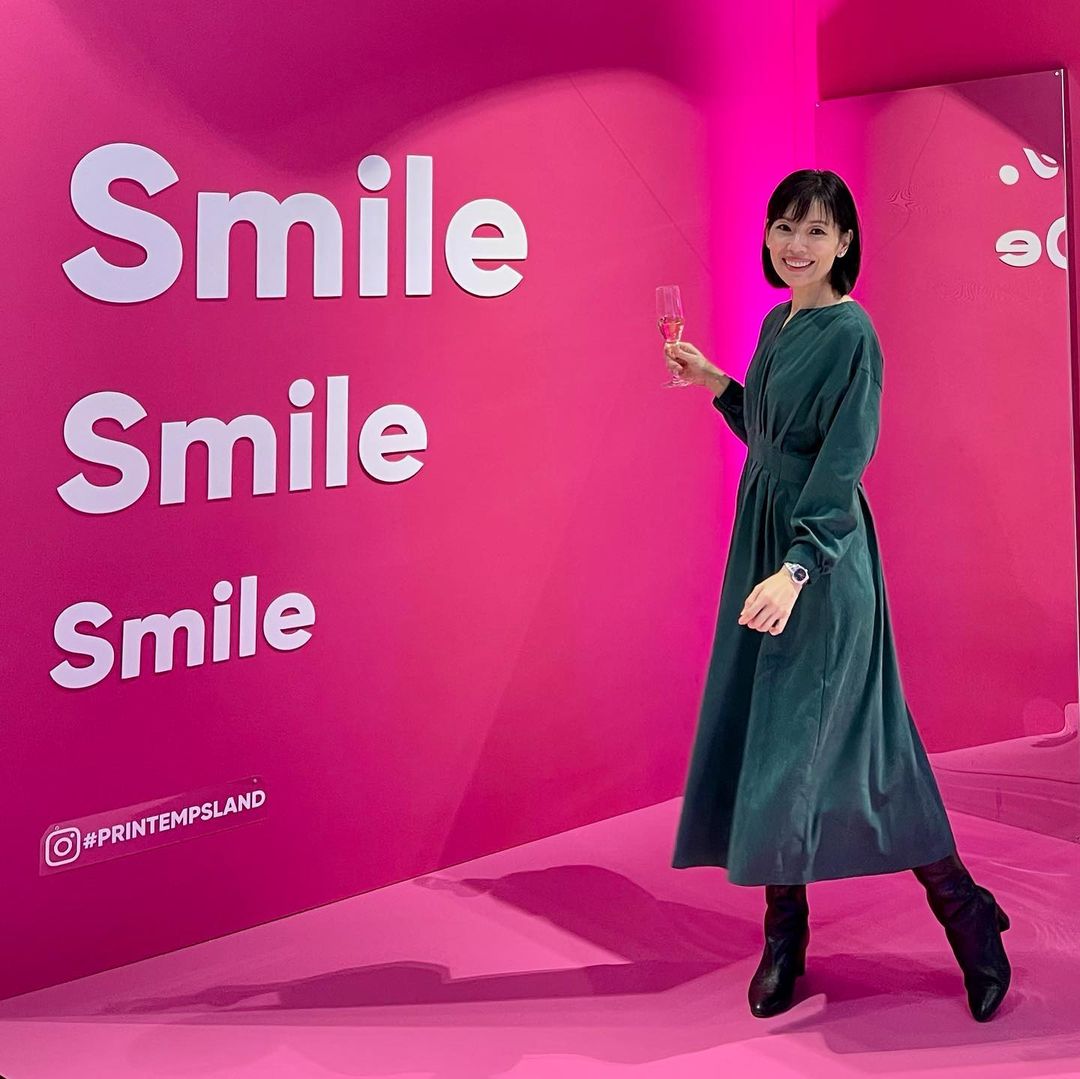 Sharon Au
Spring has sprung in Paris, which we think is nicely represented by that marvellous shade of green on Sharon's dress at an event for French department store chain Printemps. Très chic!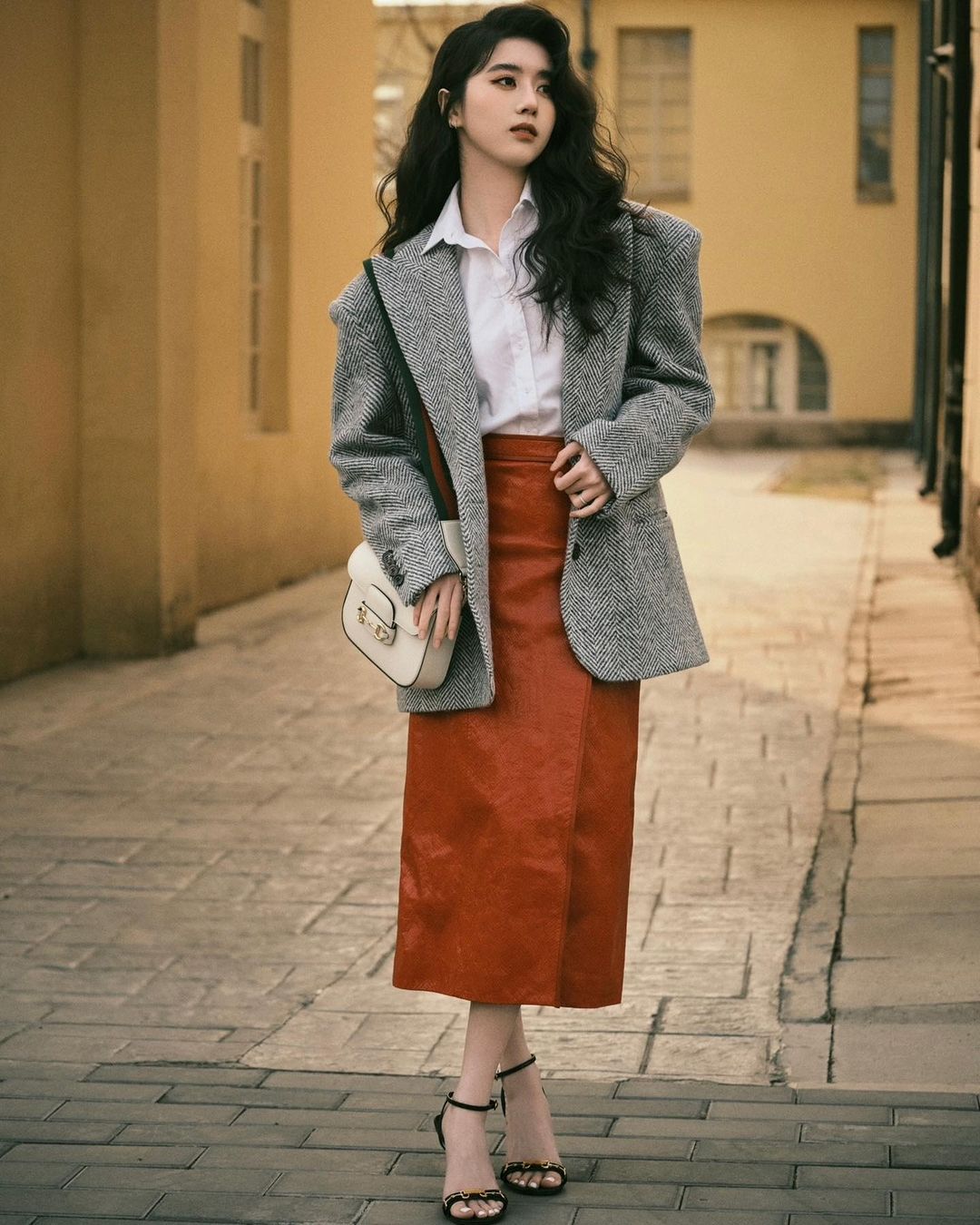 Eleanor Lee
If we didn't know any better, we'd totally think this shot of Eleanor was a #throwback from a classic '80s Taiwanese album. We think it's the shoulder pads and big loose waves, both of which suit her tremendously despite the fact that she wasn't even close to being born in that decade.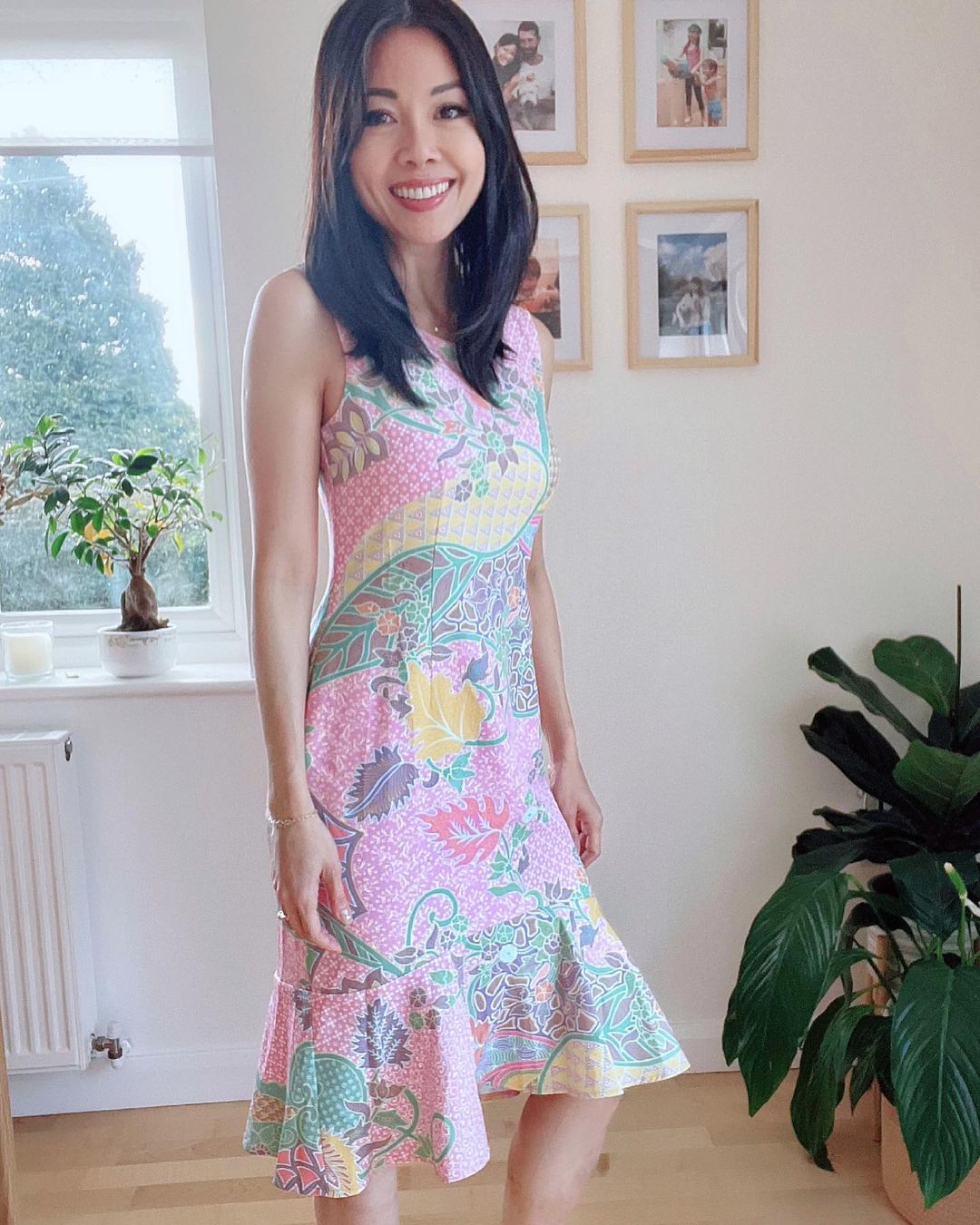 Jamie Yeo
Jamie may be based in England now but she's clearly still a huge supporter of Singaporean brands such as Faire Belle, wearing a dress from their new batik collection for Mother's Day in the UK. We wonder if she had something to do with the frock now being sold on the online website.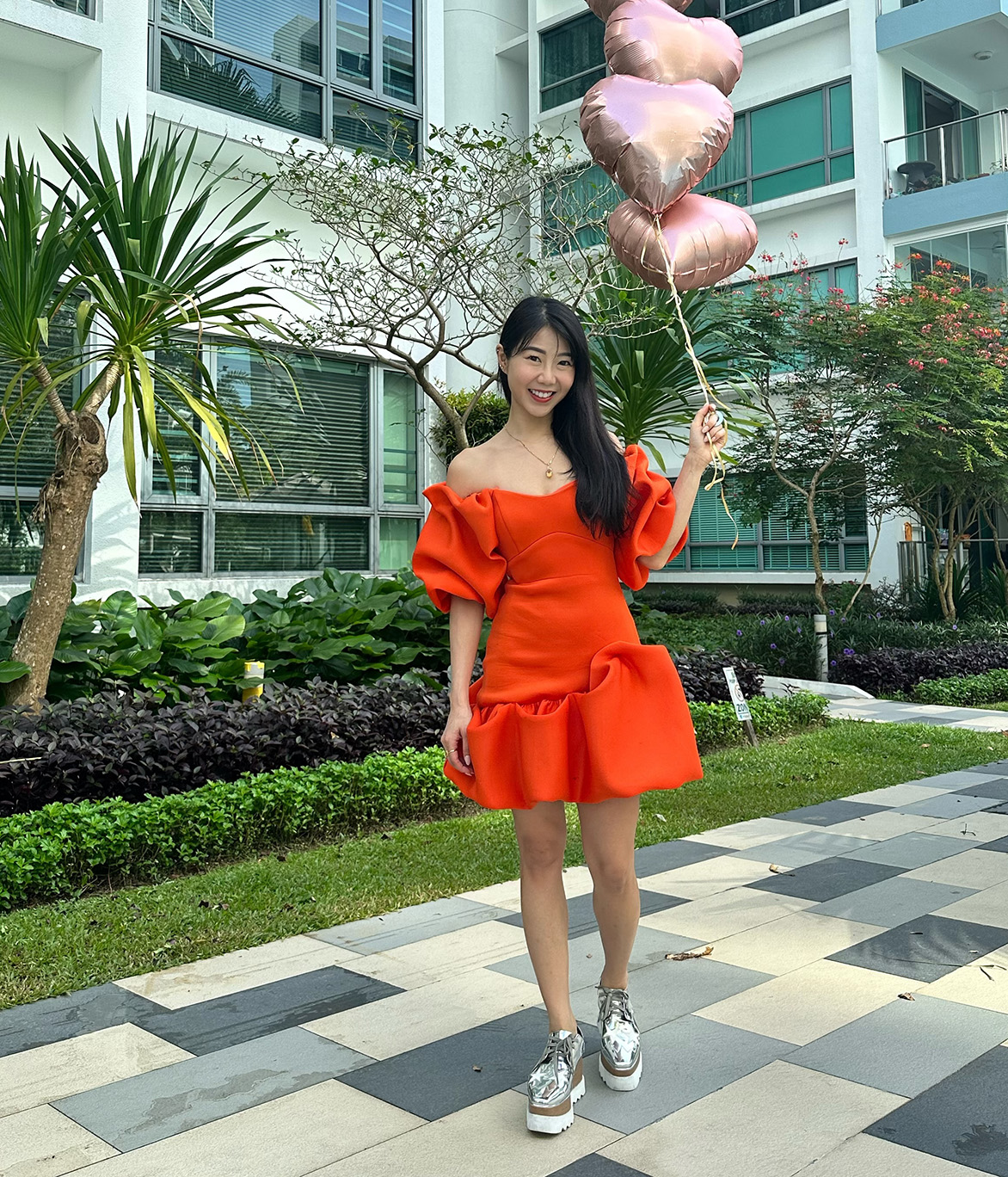 Tay Kexin
Well,
orange
you looking fab, Kexin! The singer of local 
a cappella group MICappella 
is getting married in less than two weeks' time and recently had her Guo Da Li, or betrothal ceremony, which she attended in a super cute off-shoulder dress with puff sleeves and a balloon skirt.
Bonnie Loo
Bonnie has been showing us a parade of lovely looks throughout her holiday in Taiwan, but this particular ensemble caught our eye for how she paired a Chanel-esque — and tai tai-worthy — pink dress with decidedly more girlish knee-high socks and chunky sneakers, creating a rather unexpected combo that actually works on her.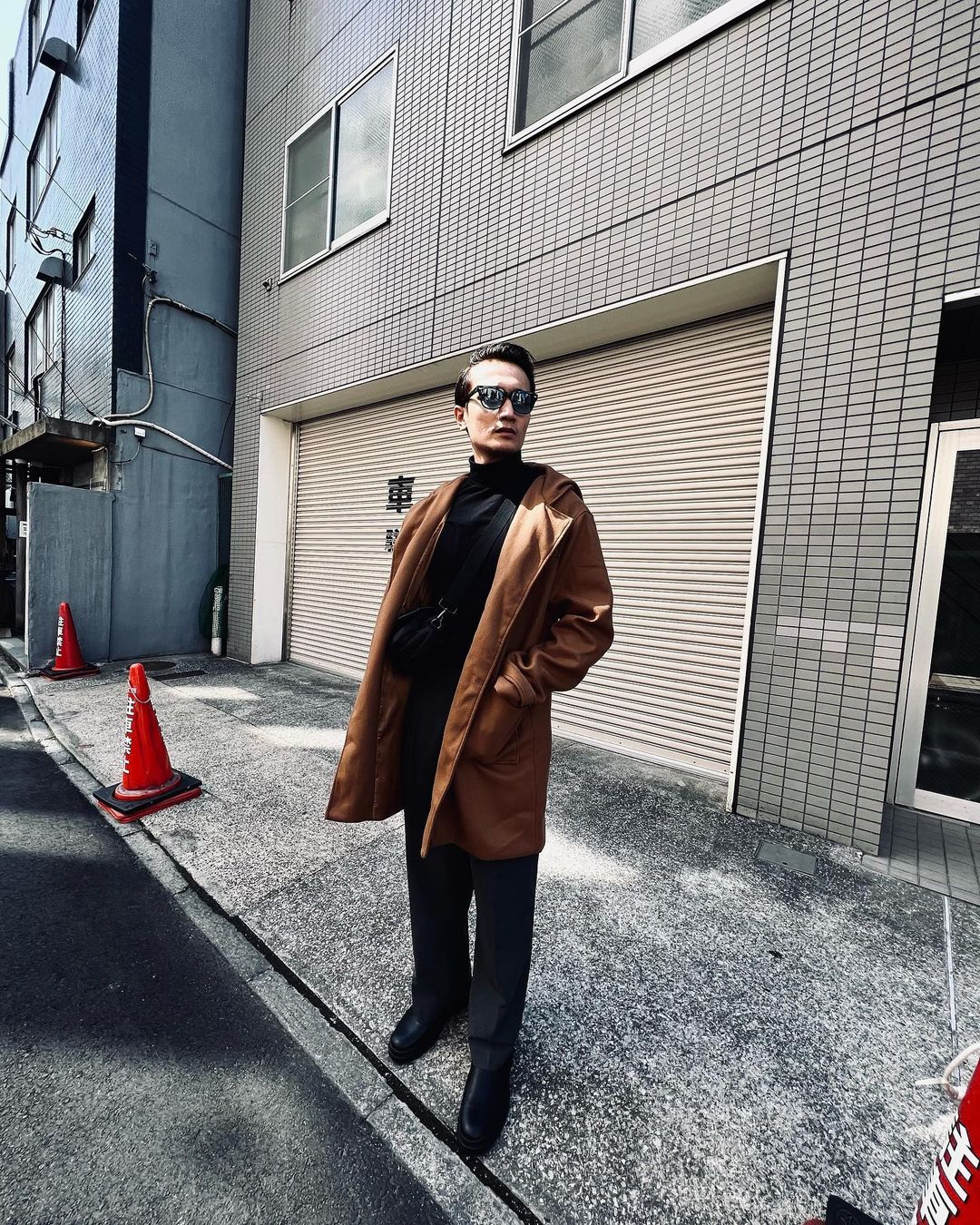 Fauzie Laily
Like Bonnie, Fauzie's been serving some A-plus #OOTDs from his Japan getaway while casually showing off just how many jackets and sweaters he owns. This particular fit featuring a long brown overcoat and black turtleneck screams major
oppa
vibes (yes, we know, wrong country, but still).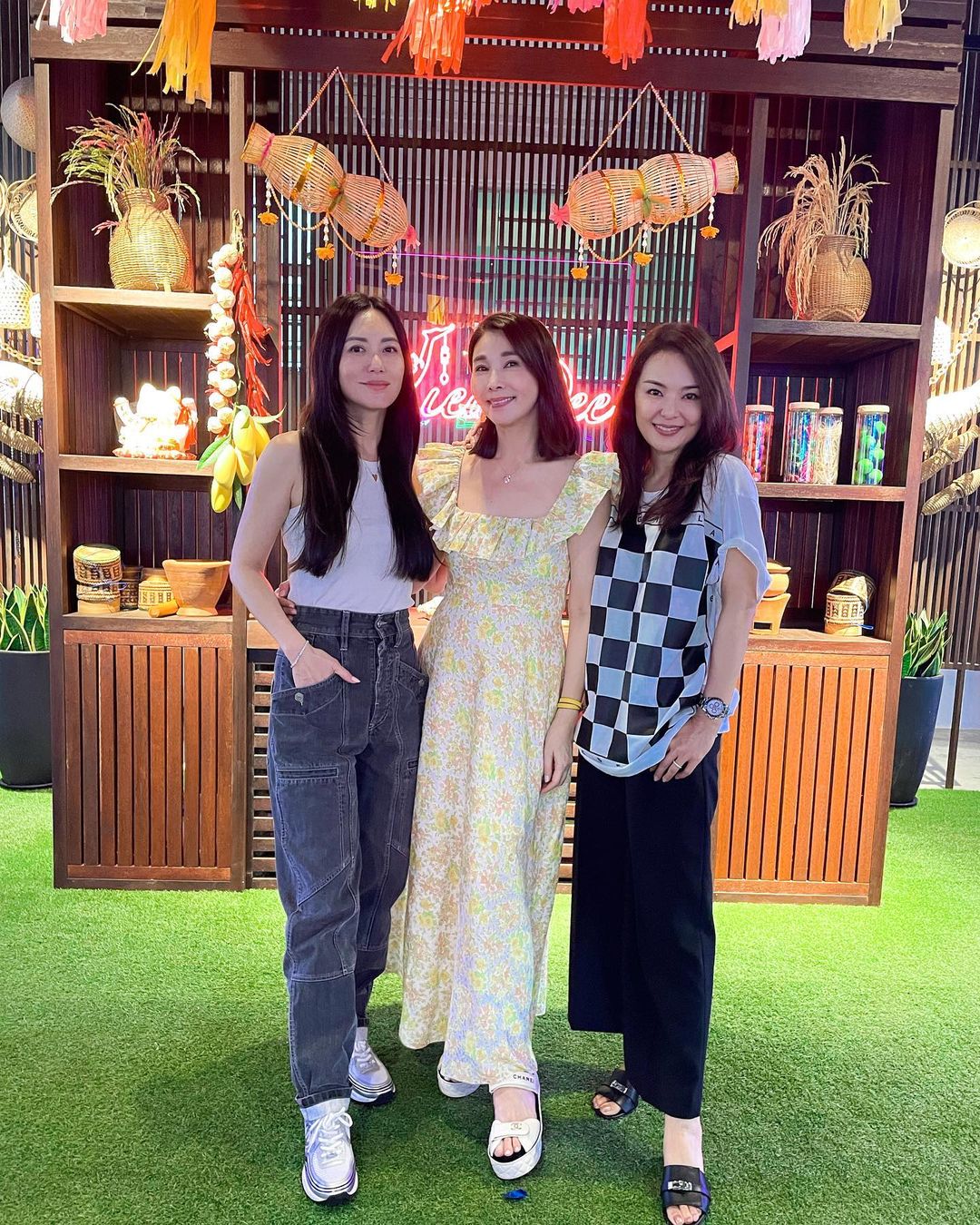 Chen Xiuhuan
While most of us would probably just throw on any old tee and shorts to eat steamboat, Xiuhuan being Xiuhuan was her usual fashionista self when she went to support Chew Chor Meng's latest F&B biz ViewDee Thai Bistro Bar and opted for a flowery sundress with Chanel sandals (because why not?).
But for what it's worth, Phyllis Quek and Apple Hong look great too in their more casual looks.